There was the two-run homer off Stephen Strasburg in the first inning. And the two-run double off Hunter Strickland in the seventh. Marcell Ozuna, who came into the game with seven hits in his past 62 at-bats (.113), drove in all four Cardinals runs in a 4-2 win over Washington Monday night.
And what did Ozuna enjoy the most?
With Dakota Hudson nursing a 2-0 lead in the fourth inning, Victor Robles singled with the bases loaded and two out. One run scored but Ozuna, whose throwing arm has been a cause celebre ever since he belatedly had shoulder surgery last offseason, cranked one up. Ozuna one-hopped a peg to catcher Yadier Molina, who stepped back to get a good hop and then made the reception and a swipe tag on Cabrera in the same motion for the final out of the inning.
"I feel amazing on that," said Ozuna, who has been working with outfield coach Willie McGee on throwing long.
Ozuna had been out five weeks, mostly in July, because of fractured fingers in his right hand. Not only did he have to work through that, but he had to build back his shoulder strength and his rhythm.
"I'm almost there," he said.
Asked if it was his best throw of the season, he paused and said, "Kind of. One of the best."
Strasburg, the top winner in the National League at 17, opened a critical three-game series in which the Cardinals also will see difficult lefthander Patrick Corbin and three-time Cy Young winner Max Scherzer.
Daunted not, Cardinals manager Mike Shildt said before the game, "We want to play all comers."
Perhaps overlooked was the fact that the Cardinals had the third-leading winner in the league at their disposal in Hudson, who had 15 wins. On May 2 in Washington, Hudson had lost a 2-1 bout with Strasburg and he pitched even better on Monday, holding the Nationals to two runs and five hits in seven innings.
Meantime, a determined Cardinals' offense forced Strasburg to throw 38 pitches in the first inning. At 99 pitches and five innings, the Washington ace, who had had 21 starts of 100 or more pitches and who had thrown a league-high 3,183 pitches this season, was out of the game.
"I loved our approach the whole night," Shildt said.
In came the Washington bullpen, tattered and ineffective much of the season with a major-league-high 5.89 earned-run average. Advantage, Cardinals. Two walks and a wild pitch set up Ozuna with a chance for two more runs batted in in the seventh. He did so, with a double.
The Cardinals' bullpen made sure it was Hudson's 16th win as John Brebbia, Andrew Miller (with an assist from third baseman Tommy Edman's nifty grab) and Carlos Martinez stopped the Nationals over the final two innings, with Miller getting four of the six outs.
"Obviously, it helped having Carlos," Miller said. "But we think everybody can get the job done. I truly believe that. It's a matter of who gets the phone call."
The Cardinals' lead remained at two games over Chicago and three over Milwaukee in the National League Central Division, but both those teams won and closed on the wild-card leader. The Cubs are only one-half game behind Washington and Milwaukee is 1½ back.
Among the Cardinals, Washington, Chicago and Milwaukee, one of them will be standing when the last chair is removed. And Ozuna, long with Miami, knows that there are only 12 games remaining before he might reach his dream of making the playoffs.
"I've never been there," he said. "From my house, when that moment comes, I've just been watching the TV and watching my friends and it's so amazing when they're winning."
Though he looked efficient enough, Hudson said, "I didn't think I had very much." He offered that his little-used curveball actually was his best pitch.
"The ball was moving a lot, but I didn't have the best command with it and had to battle with what I had," he said. "Having more experience at this point, there's less panic in my mind and more of a heightened focus or awareness of what I've got to do. It's pretty easy when you have the experience you do need behind the plate (in Molina)."
Hudson's 16 wins are the most by a rookie since Detroit's Justin Verlander had 17 in 2006, and tied with Dick Hughes (16-6 in 1967) for the most by a Cardinals rookie since Harvey Haddix had 20 in 1953.
Ozuna had hit .113 over his last 62 at-bats (seven hits). But he had a .317 average with two homers against Strasburg. The latter statistic had more relevance.
Ozuna took a 1-2 four-seamer 412 feet to left center for his 28th homer and the Cardinals had a 2-0 lead in the first as Dexter Fowler, who has walked 10 times in the past six games, scored ahead of Ozuna.
"I know what this guy has and what I can handle, to get a good at-bat," Ozuna said.
There are thinking man's players but also, Ozuna said, there can be "over-thinking. Today, I say, 'Let's go. Get a good pitch to hit. Swing. And don't be afraid.' The last 10 or 15 games, I try to do too much. Today . . . let me be patient."
Shildt said, "I have a good feeling Ozuna's going to have a good night every night. But, (there was) more optimism, based on the numbers.
"I'm obviously pleased with the homer and two-run double but the throw . . . he's put a lot of time, energy, effort in working to getting his (arm) back. He's sincere about being a complete player. He's a winning player. That's a dangerous dude up there with a bat in his hands. The one thing — and I haven't verbalized it — is how good a defensive job he's done this year. He positions himself well. He's into every aspect of the game."
Anthony Rendon knotted the score at 2-2 when he drove a non-sinking sinker into the Nationals' bullpen in the sixth.
But Sean Doolittle's one-out walk to Fowler in the seventh and Strickland's two-out walk to Paul Goldschmidt, plus a wild pitch preceded Ozuna's shot to left. With a base open, Ozuna thought he would be walked intentionally but Strickland lost on a fastball that Ozuna straightened out the other way.
And the Cardinals were on their way to their 30th win in 41 games against the Nationals at Busch III. This, even though they weren't able to net anything from their four stolen bases.
"We're looking to take any advantage we can get," Shildt said.
Martinez, who had missed Sunday's late-inning meltdown against Milwaukee because he was recovering from complications resulting from asthma and allergies, posted his 20th save in 23 tries.
His second pitch landed in center fielder Harrison Bader's glove and Martinez said, "I felt normal. I want to be in the game every night."
"He just looked better," Shildt said. "He wasn't in great shape (in Colorado). He clearly took a turn for the worst when we came home."
But after resting Sunday and then working out before the game Monday, Martinez told Shildt, his former manager in the minors, "I've got two (innings) tonight.'
"Turned out he had two pitches," Shildt said.
Check out these and other hot topics from baseball writer Derrick Goold's weekly chat, including: What was Shildt thinking Sunday with his bul…
St. Louis Cardinals V Washington Nationals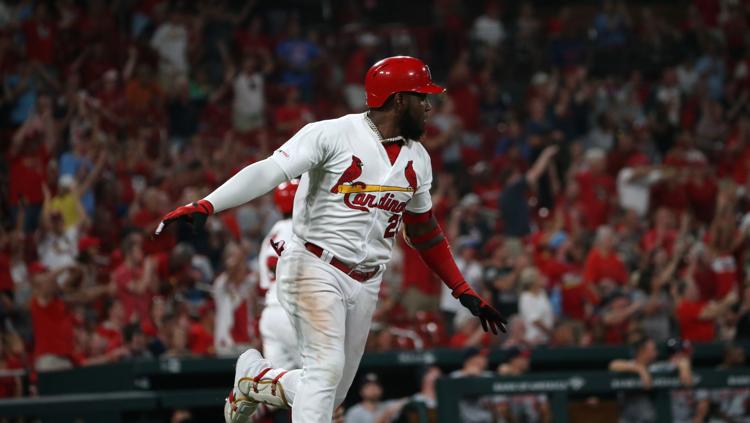 St. Louis Cardinals V Washington Nationals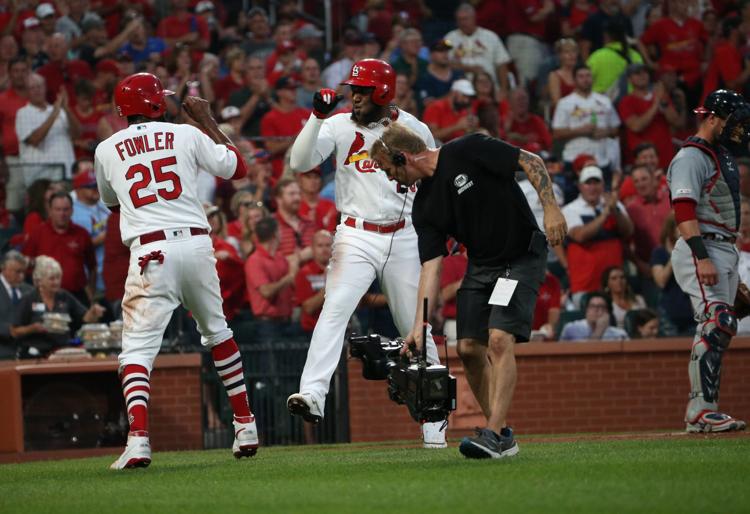 St. Louis Cardinals V Washington Nationals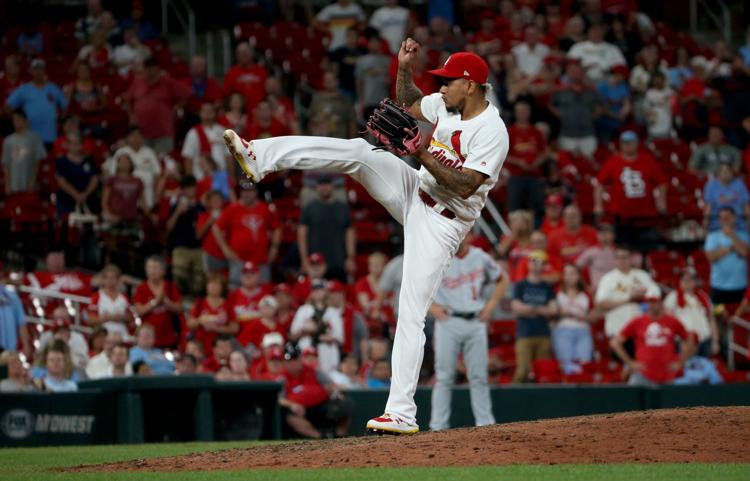 St. Louis Cardinals V Washington Nationals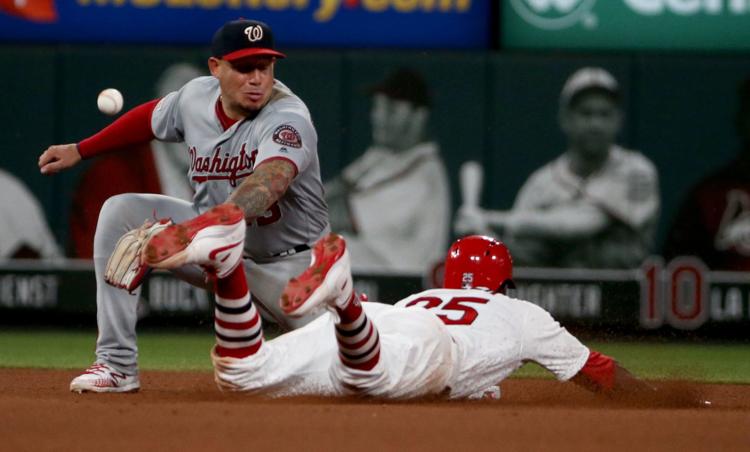 St. Louis Cardinals V Washington Nationals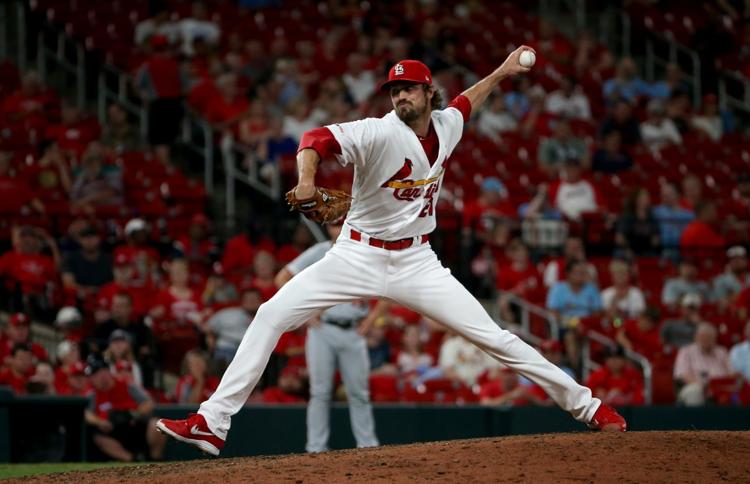 St. Louis Cardinals V Washington Nationals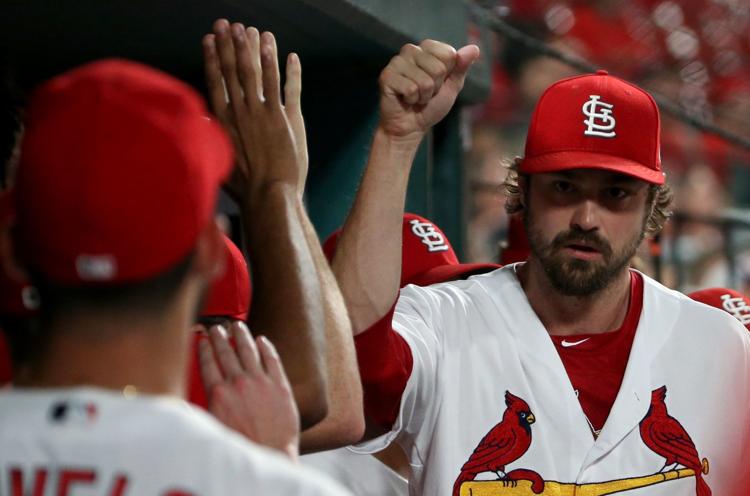 St. Louis Cardinals V Washington Nationals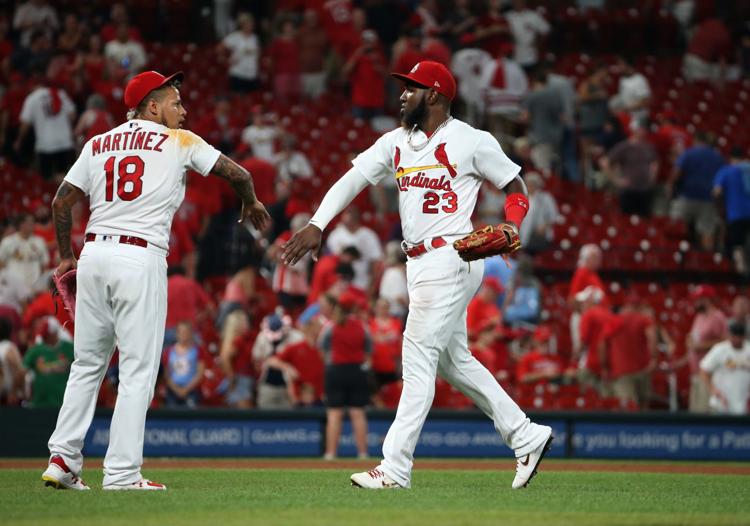 St. Louis Cardinals V Washington Nationals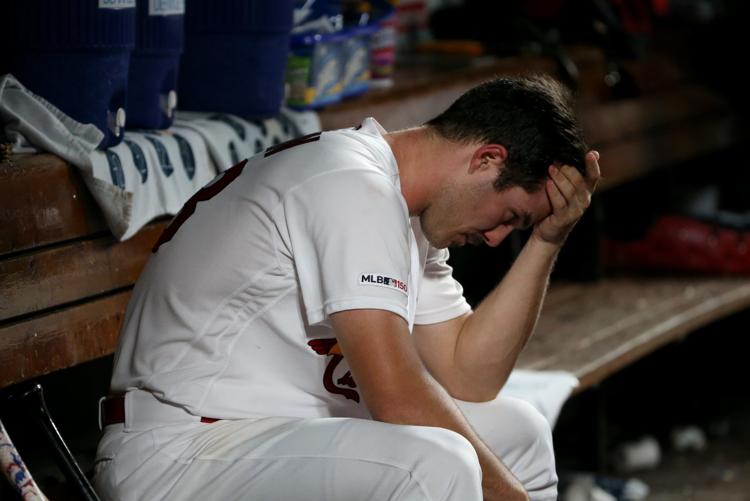 St. Louis Cardinals V Washington Nationals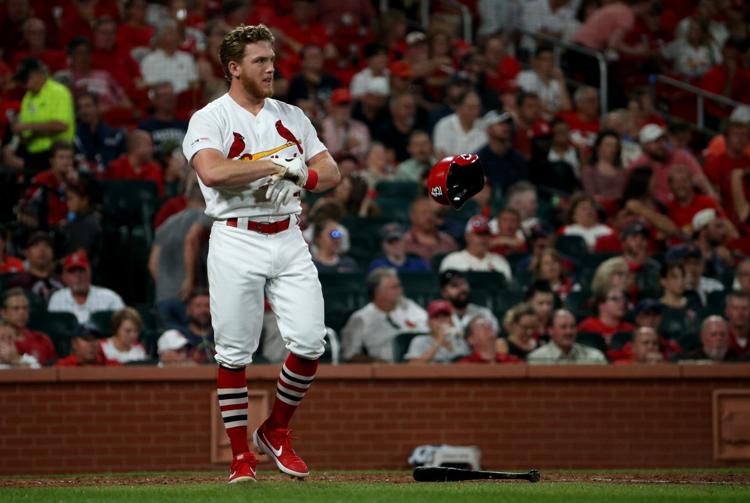 St. Louis Cardinals V Washington Nationals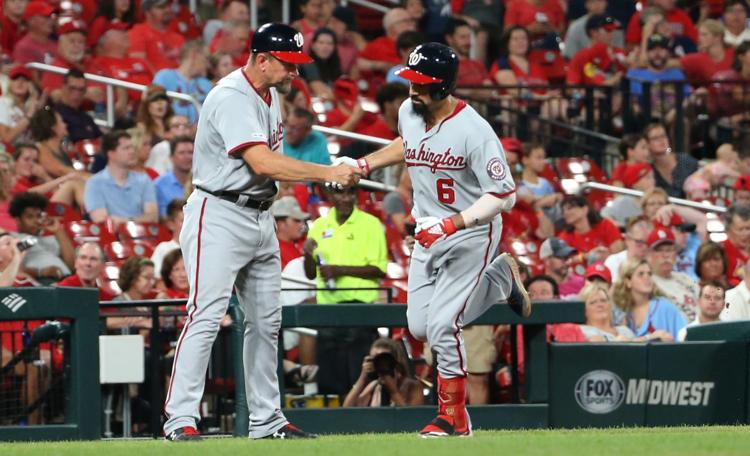 St. Louis Cardinals V Washington Nationals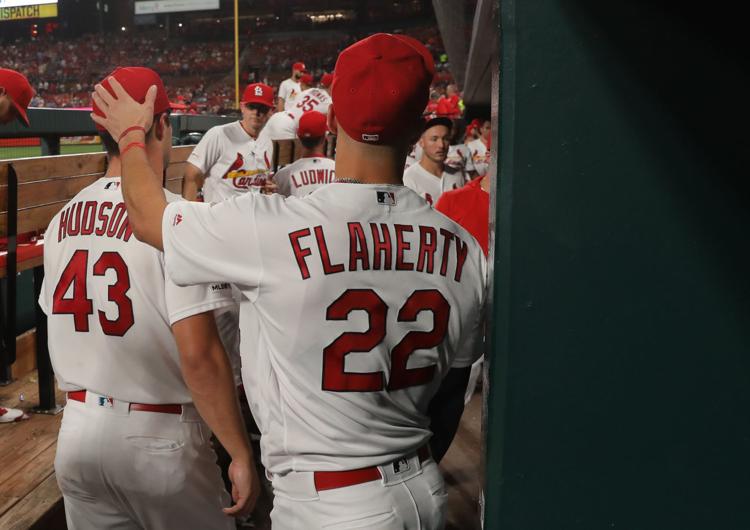 St. Louis Cardinals V Washington Nationals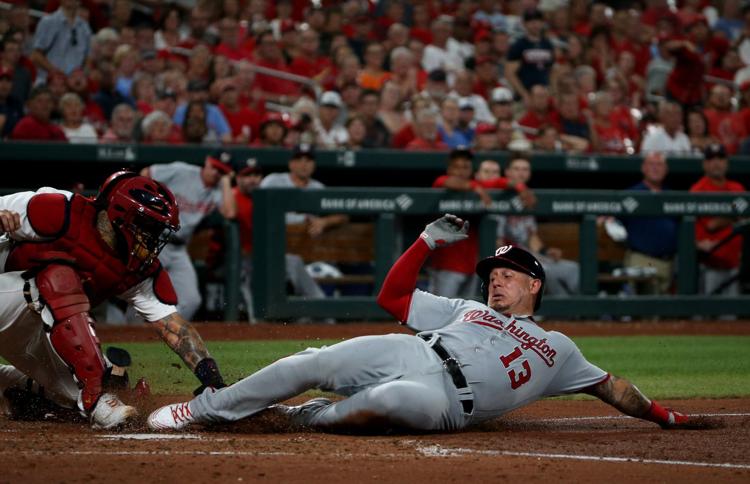 St. Louis Cardinals V Washington Nationals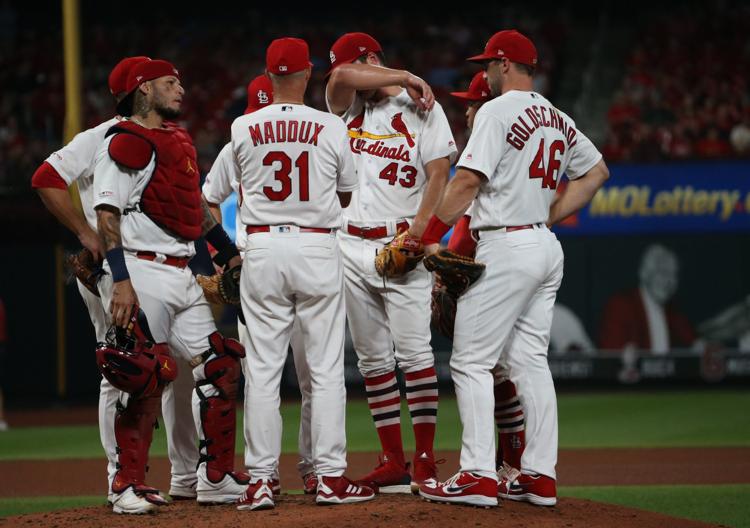 St. Louis Cardinals V Washington Nationals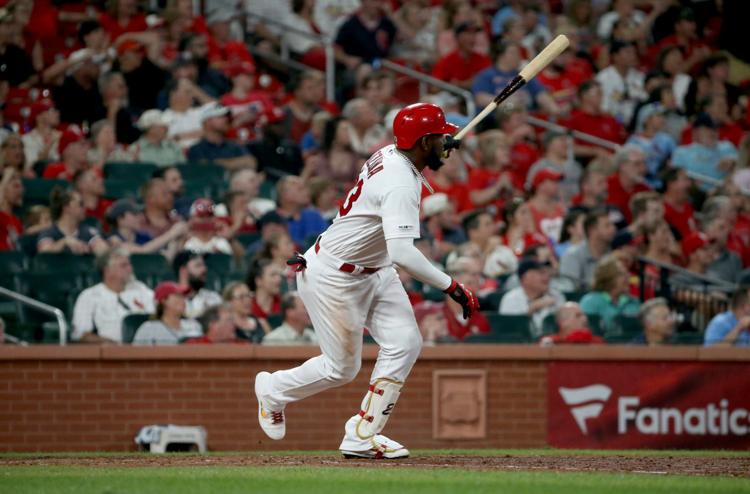 St. Louis Cardinals V Washington Nationals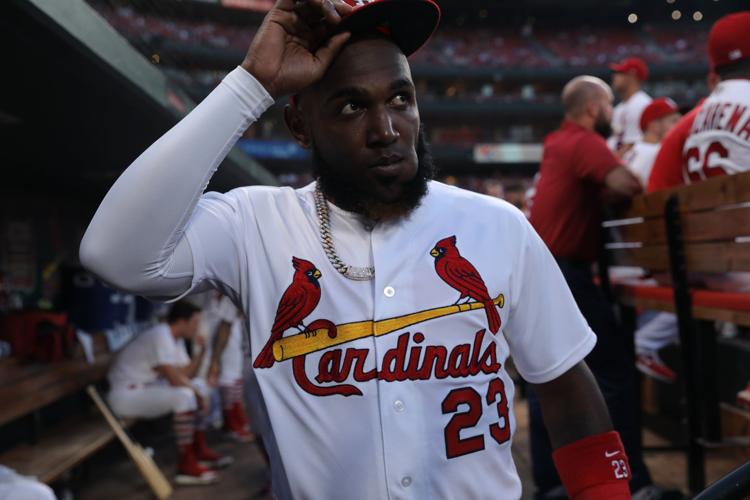 St. Louis Cardinals V Washington Nationals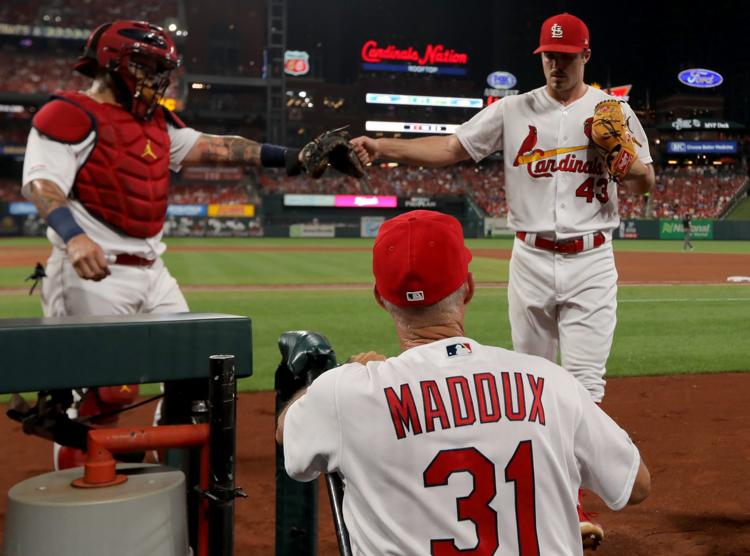 St. Louis Cardinals V Washington Nationals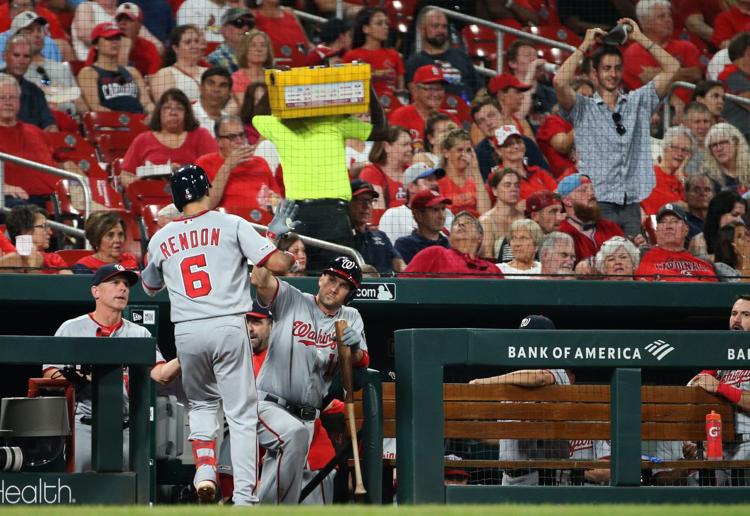 St. Louis Cardinals V Washington Nationals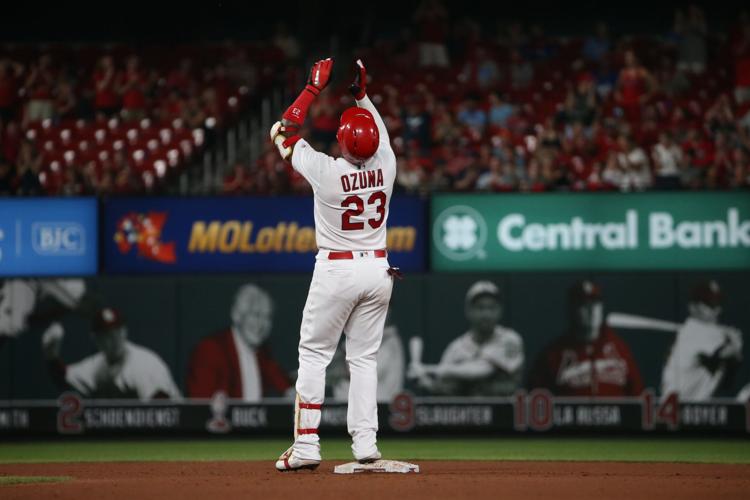 St. Louis Cardinals V Washington Nationals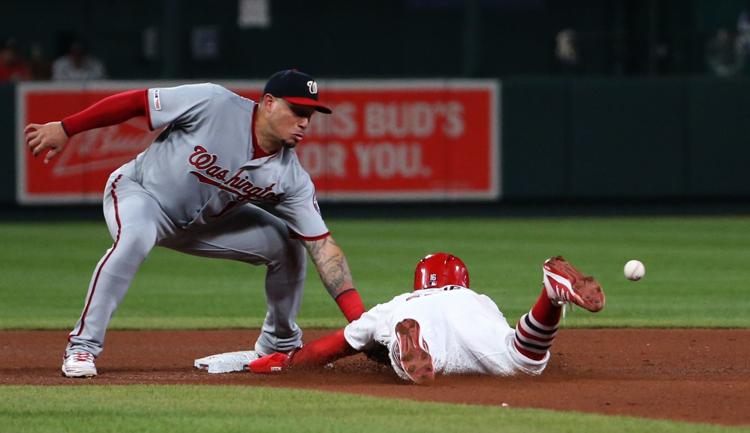 St. Louis Cardinals V Washington Nationals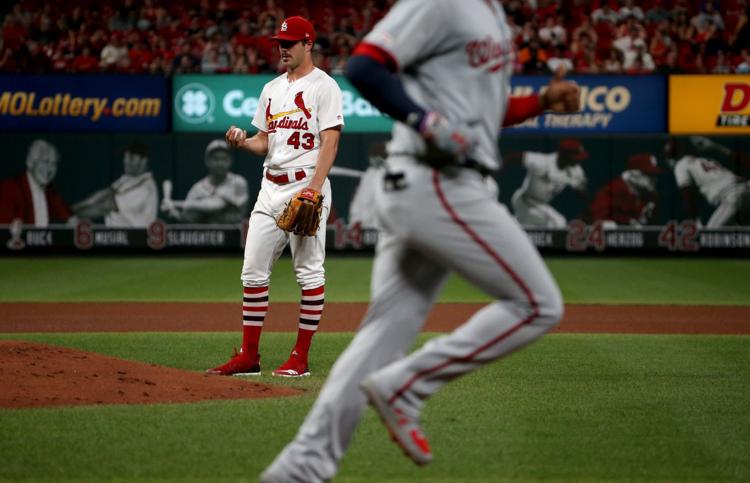 St. Louis Cardinals V Washington Nationals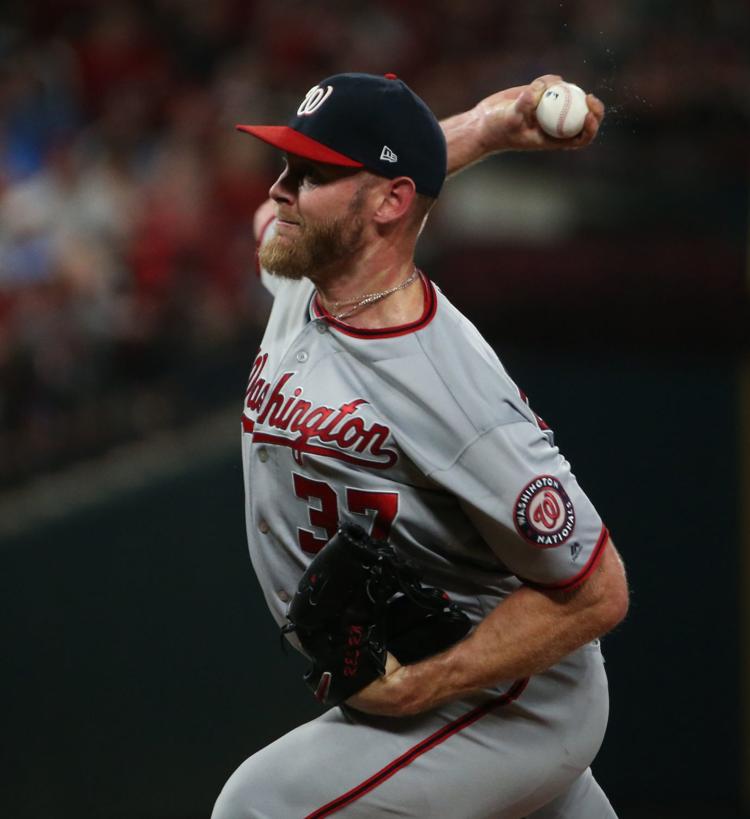 St. Louis Cardinals V Washington Nationals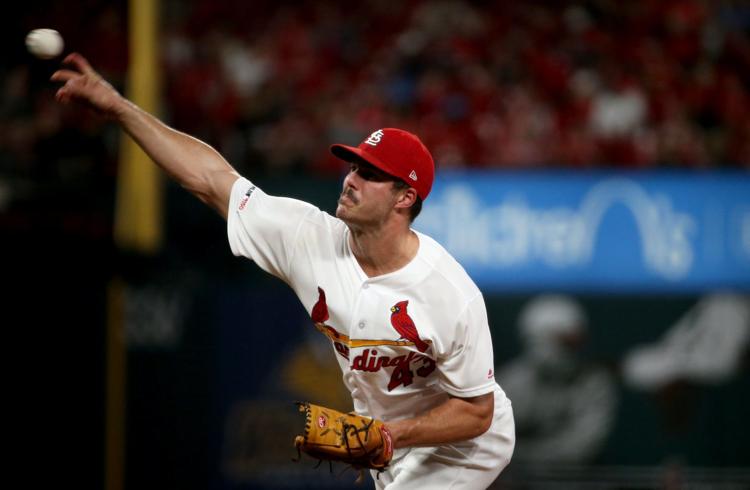 St. Louis Cardinals V Washington Nationals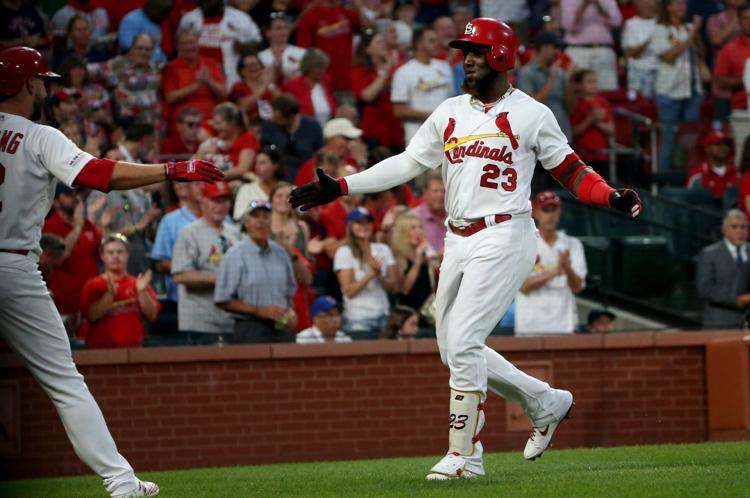 St. Louis Cardinals V Washington Nationals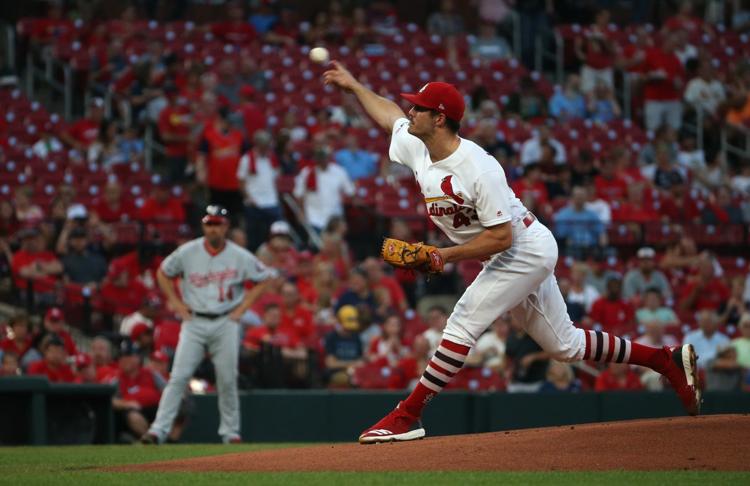 St. Louis Cardinals V Washington Nationals