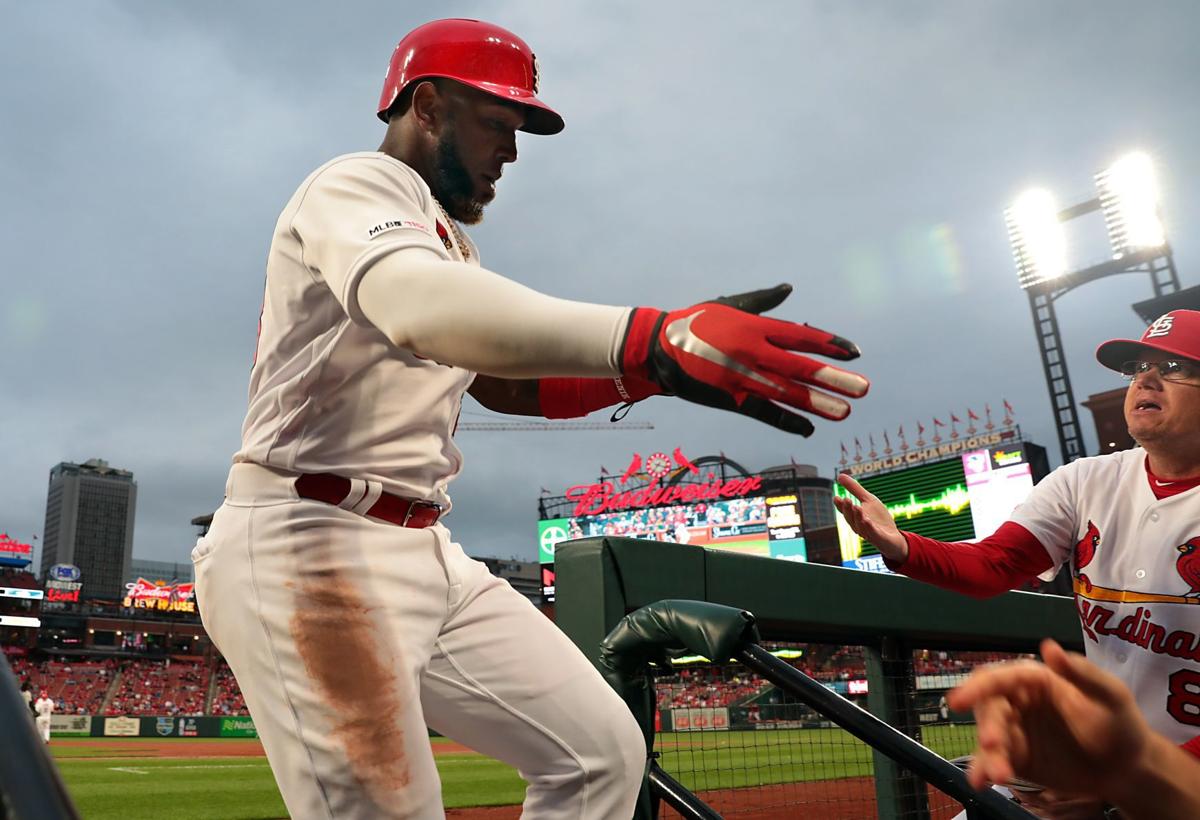 SCOTTSDALE, Ariz. — The Cardinals and Marcell Ozuna's agent, Melvin Roman, met Tuesday to explore common ground on a multi-year contract for the left fielder and former All-Star.
Ozuna plans to reject the Cardinals' one-year, $17.8-million qualifying offer by Thursday's deadline in part because of the early interest he's received from teams other than the Cardinals. At least a half-dozen teams have had early talks about Ozuna, and that group includes the Cincinnati Reds, according to two sources.
The White Sox and Texas Rangers have also expressed some level of interest in Ozuna, who turned 29 on Tuesday. The Atlanta Braves are another possible suitor.
The Cardinals want to clear a way for some of the young outfielders, like Tyler O'Neill, Lane Thomas, and Randy Arozarena, to get the playing time needed to prove themselves. They also want to make sure an everyday outfield spot is available for top prospect Dylan Carlson at some point in the next year — and beyond.
In two seasons with the Cardinals, Ozuna has hit .262 with a .451 slugging percentage, a .777 on-base-plus-slugging-percentage (OPS), and 52 home runs. He's two seasons removed from receiving MVP votes and sweeping the Gold Glove and Sliver Slugger in left field with 124 RBIs, 37 homers and a .924 OPS for the Marlins.
Ozuna and his agent have repeatedly told the Cardinals his preference is to remain with them, to continue as their cleanup hitter, and to find a multi-year deal that makes that possible.
"We left it an open dialogue," said John Mozeliak, Cardinals president of baseball operations.