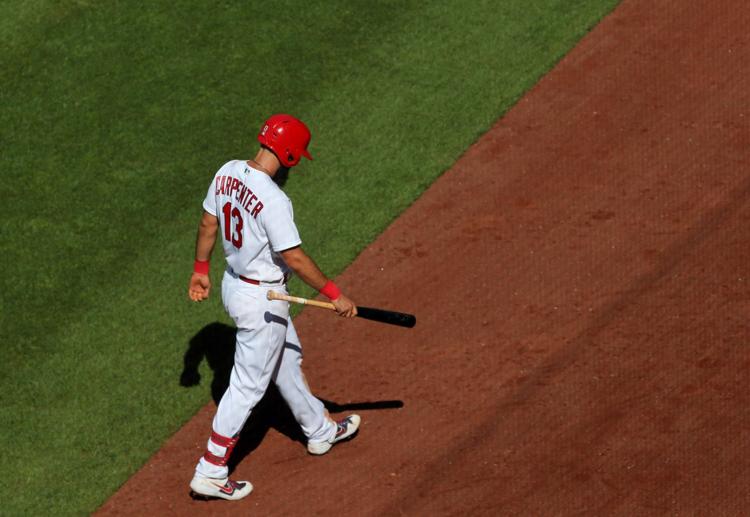 QUESTION: Matt Carpenter's bat looks slow, slow, slow. Can't the baseball people see this?
COMMISH: I wasn't aware the season was a 10 at-bat experience -- although he has struck out four times. Just before that, though, Carpenter hit a couple of home runs in intrasquad games and had a double and triple against Kansas City.
I know the season is much shorter this year but he should get a longer look than this before giving up on him.
---
To a follow-up comment about Carpenter's batting style, Commish replied:
I thought Carp was going to be more aggressive on borderline pitches this year and maybe he will be. Umpires are different, especially this year with so many veterans having opted out, so he and others will be seeing many umpires with whom they have little or no familiarity.