The weekend "revamping" of the Cardinals' bullpen continues Monday as lefty Chasen Shreve will join the group and become the fifth new reliever in four days for the team.
He'll be the first addition from outside the organization.
The Cardinals acquired Shreve and righthander Giovanny Gallegos late Saturday from the New York Yankees in exchange for Luke Voit, a St. Louis native, and a cut of their international spending.
Two days earlier the Cardinals cleared a spot in the bullpen for a lefty by placing Brett Cecil on the disabled list and designating Tyler Lyons for assignment, in part, they said, because Lyons lacked options, had arbitration rights and handcuffed the team when it came to flexibility. Shreve, 28, has all those same attributes — no options and arbitration eligible — so the Cardinals are betting the fourth-year reliever will be an upgrade.
"Shreve has performed significantly better this year and that's where we're at," said general manager Michael Girsch. "The out of options is a big, limiting factor when you're not performing because it ties our hands. When you're performing at a reasonable or above-average level then it becomes less of an issue. The fact that Shreve is out of options is less than ideal. We'd much prefer he had options. I'm almost positive if he had options we wouldn't have acquired him."
The Cardinals remain engaged in a variety of talks with teams as Tuesday's trade deadline approaches. Their focus is to acquire players who will augment the team for 2019, not just the immediate future. They are open to discussing offers for closer Bud Norris, who has a one-year contract, and for Jose Martinez, who will make close to the minimum again next season but does not have a guaranteed position.
Dating back to this past offseason, at least, the Cardinals are one of several teams interested in Tampa Bay starter Chris Archer. The righthander has three years and $27.5 million remaining on his friendly deal, and the Rays, according to The Tampa Bay Times, are seeking a package of players that would include a young catcher and a power-hitting outfielder. The Cardinals can make a compelling offer from their system, if willing.
Girsch declined to discuss specifics.
"We are looking at things for the organization beyond just this year," he said. "We have an opportunity to make moves without adversely (impacting) projections in the big leagues. You can call it simplifying or you can call it dealing from an area of strength. Those are the logical areas for us to be exploring."
Conversations with the Yankees have been going on for the past few weeks, Girsch said, as the Bronx team sought additional international spending.
The Cardinals have one of the larger pools, at around $5 million, but because of past overspending they cannot sign a single player for a bonus more than $300,000. Unable to spend as much as they have, the Cardinals sought to use the excess pool to acquire prospects. The Cardinals sent $1 million in spending room (though not the actual $1 million). Voit had also been discussed with the Yankees before, and Aaron Judge's injury opened up a need on the Yankees' roster for an additional hitter.
Gallegos, 26, had 20 games with the Yankees in his career, and at Class AAA he's 2-1 with a 3.90 ERA and available options to move back and forth. The Cardinals assigned him to Class AAA Memphis.
Shreve had a 4.14 ERA with 46 strikeouts in 37 innings for the Yankees this season. The 6-foot-4 lefty has a 3.68 ERA in 194 games. He's allowed 34 homers in the majors, including eight this season in those 37 innings. Girsch referred to Shreve's "home run bug" as "somewhat fluky, somewhat Yankee Stadium, somewhat something that we can work with." Five of the eight homers this season and 22 of the homers he's allowed in his career came in the Bronx.
The Cardinals have until the middle of the week to find trades for Lyons and former All-Star closer Greg Holland before passing them through waivers and ultimately giving them their release if unclaimed. Their departures were part of the bullpen facelift Shreve continues.
"We hope that we're better shape, (but) that doesn't mean we stop looking or stop exploring options," Girsch said. "I never say we're set anywhere because things always change."
JOSE MARTINEZ SCRATCHED
First baseman Martinez jammed his ankle sliding into third Saturday and had some decreased mobility Sunday as a result. Originally in the lineup for the night game, Martinez was a late scratch after testing out the ankle and the team decided he would be compromised, most obviously in the field. The Cardinals have entertained trade discussions about Martinez, but his removal from the lineup did not appear linked to any pending move.
It was just his lack of being able to move.
"It just felt like his mobility was a little bit limited," manager Mike Shildt said. "We'll take it day by day. I don't think it's anything that will drag on. There is some mobility issue. Best-suited to come off the bench and do some damage."
LEONE, WAINWRIGHT THROW
Adam Wainwright and Dominic Leone threw bullpen sessions Sunday afternoon that vault them each one step closer to a return. Wainwright threw two simulated innings for a total of 37 pitches. Wainwright went through his full warmup as if readying for a start and then had a target of between 15 and 20 pitches for each "inning."
He threw all of his pitches, but not yet at full intensity.
Wainwright will "start upticking the intensity and control" with his next outing and within the next two weeks should know if a September return is possible as rosters expand.
Leone is closer. The reliever said his next appearance could be at the start of a rehab assignment. He threw 25 pitches Wednesday at full strength without any lingering nerve issues or weakness. He could report to a minor-league affiliate within the week.
"Everything's money," he said.
JOHNNY LEWIS DIES
Former Cardinals outfielder Johnny Lewis, who also was a coach for the Cardinals, died Sunday, two weeks shy of his 79th birthday. Lewis was a member of the 1964 World Series champions as a rookie, hitting .234 with two homers. He had been living in Florida.
The lefthanded-hitting Lewis spent his final three seasons in the majors with the New York Mets from 1965-67, cracking 15 home runs in 1965. He also broke up a no-hitter by Cincinnati's Jim Maloney by homering in the 11th inning.
Besides working in the front office and being a minor league manager for two years in the Cardinals' system, Lewis had two coaching tours with the Cardinals, from 1973-76 as a first-base coach under Red Schoendienst, and as hitting coach from 1984-89 under Whitey Herzog. He was the Cardinals' first African-American coach at the big-league level.
EXTRA BASES
Carlos Martinez (oblique strain) cleared the final tests and is expected to come off the disabled list Monday as planned and start the series opener against Colorado. … The Cubs officially added lefty Cole Hamels to their roster Sunday. Acquired from Texas this past week, Hamels will make his Cubs debut Wednesday against the Pirates at PNC Park.
Rick Hummel of the Post-Dispatch contributed to this story.
---
John Brebbia • righthanded pitcher • 60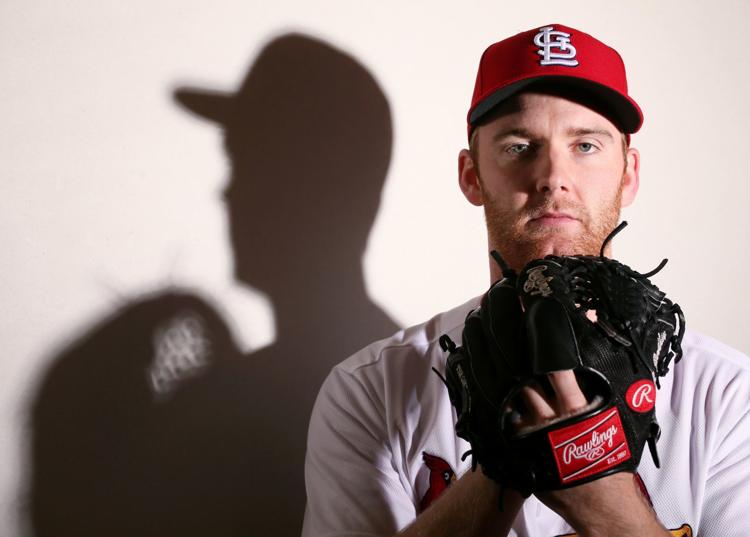 Brett Cecil • lefthanded pitcher • 27
Jack Flaherty • righthanded pitcher • 32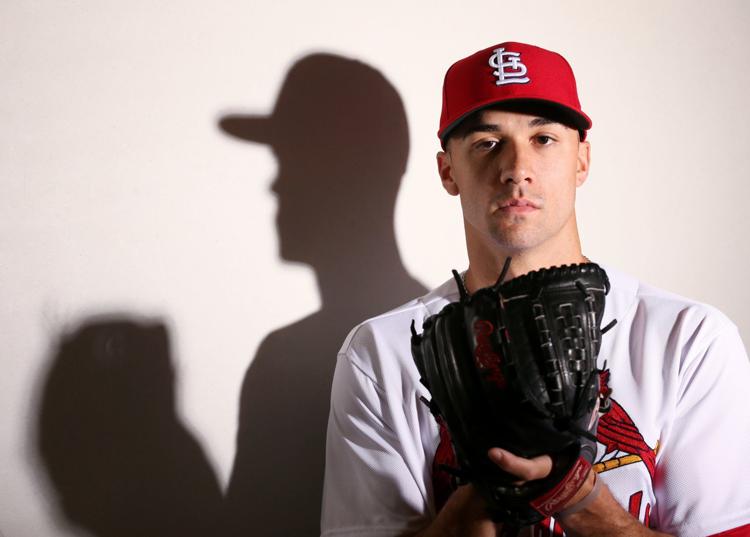 Giovanny Gallegos • righthanded pitcher • 65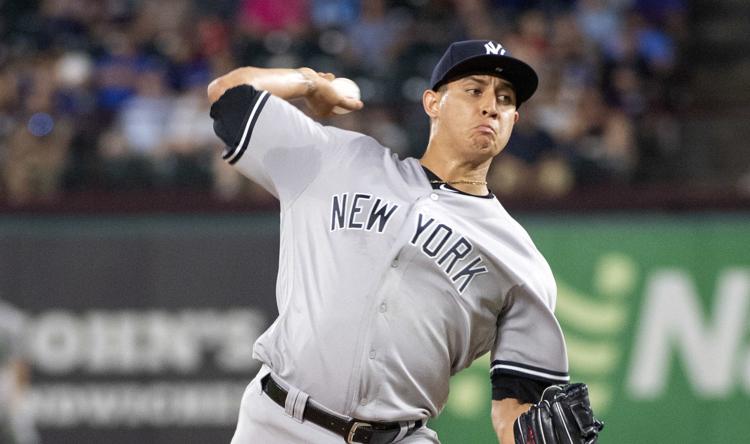 John Gant • righthanded pitcher • 53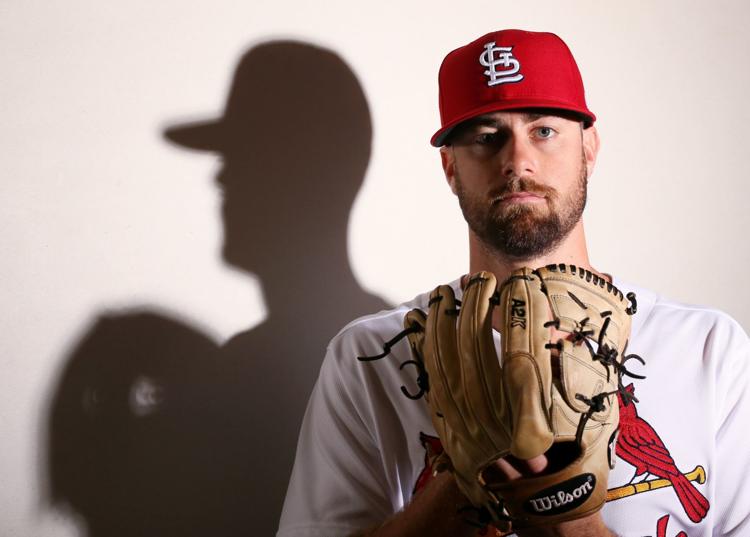 Austin Gomber • lefthanded pitcher • 68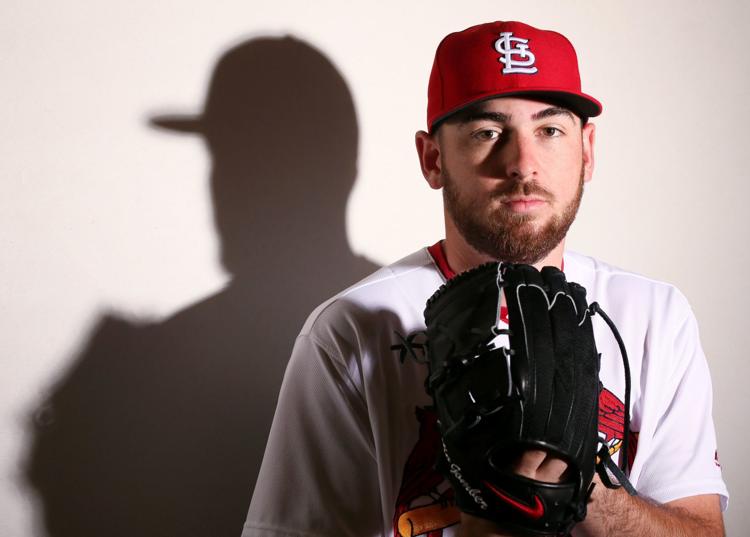 Jordan Hicks • righthanded pitcher • 49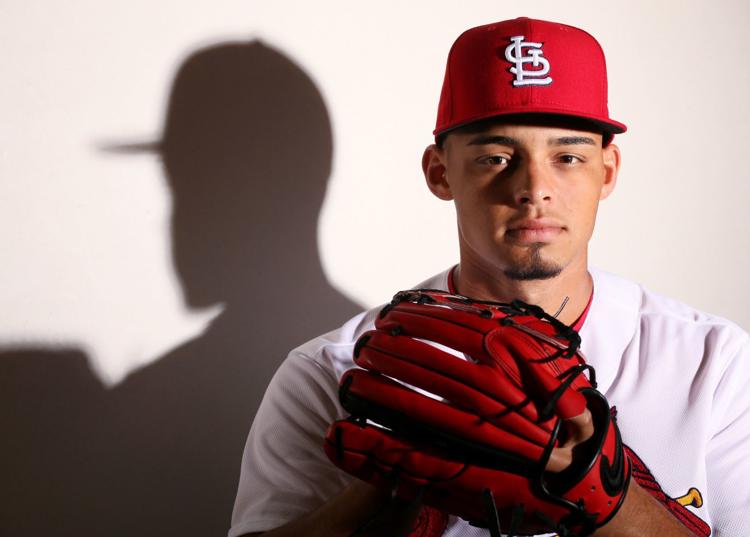 Dakota Hudson • righthanded pitcher • 43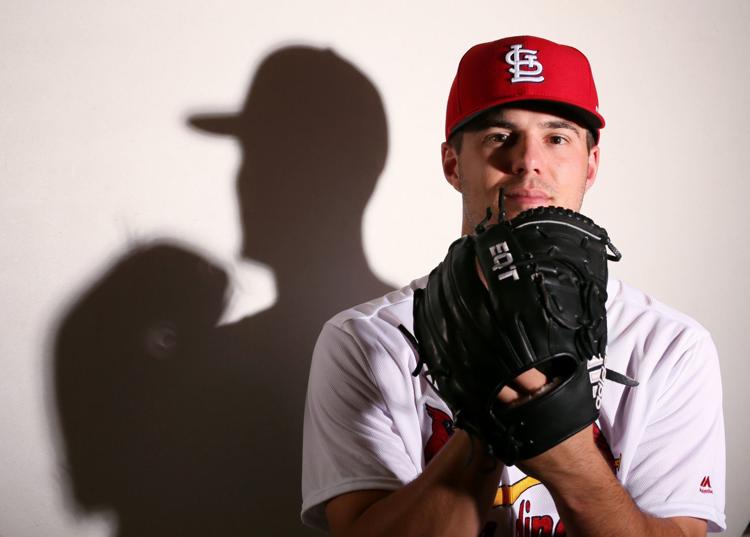 Dominic Leone • righthanded pitcher • 55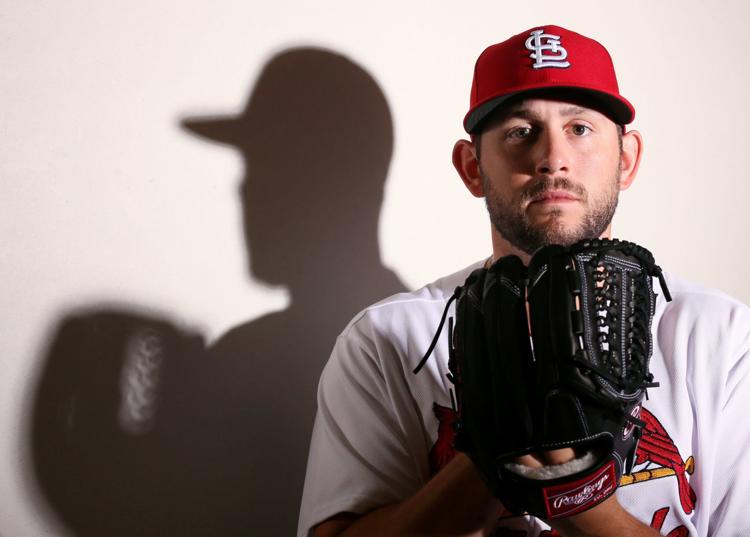 Carlos Martinez • righthanded pitcher • 18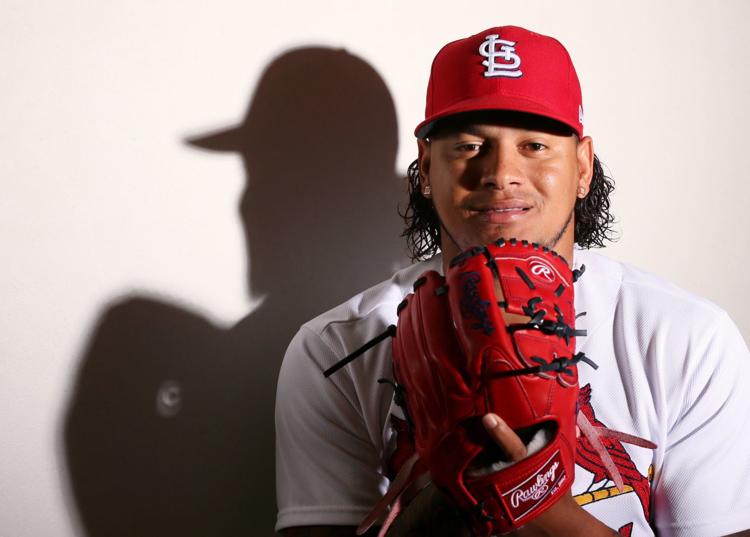 Mike Mayers • righthanded pitcher • 59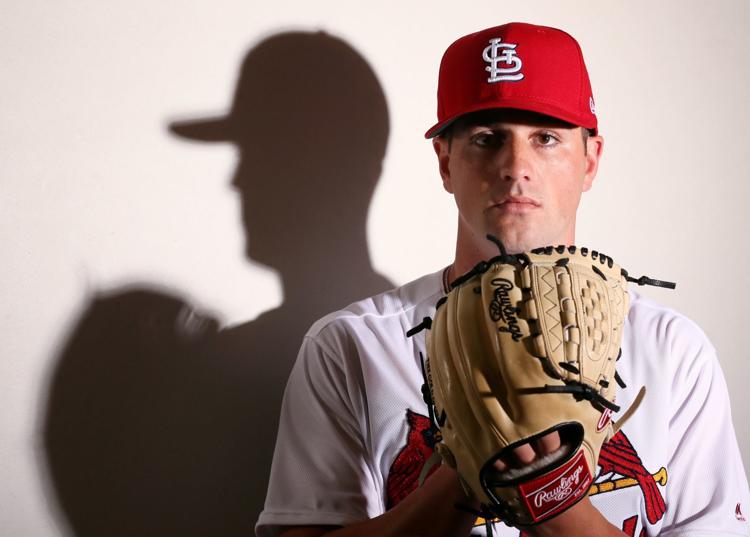 Miles Mikolas • righthanded pitcher • 39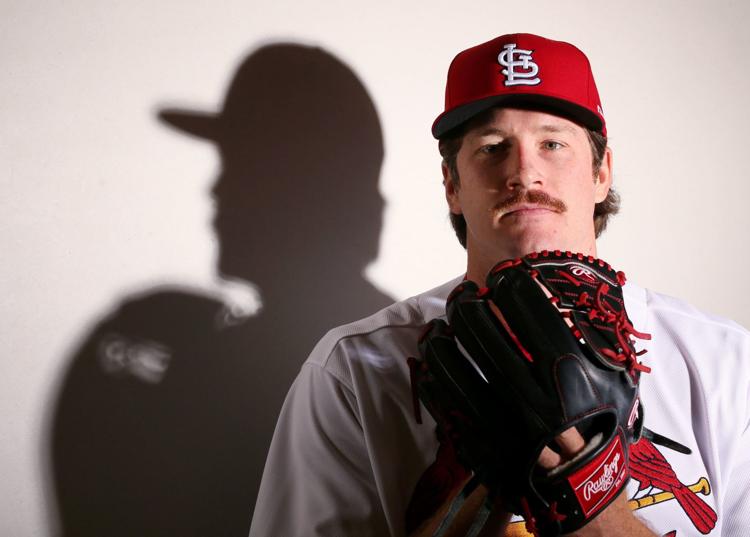 Bud Norris • righthanded pitcher • 26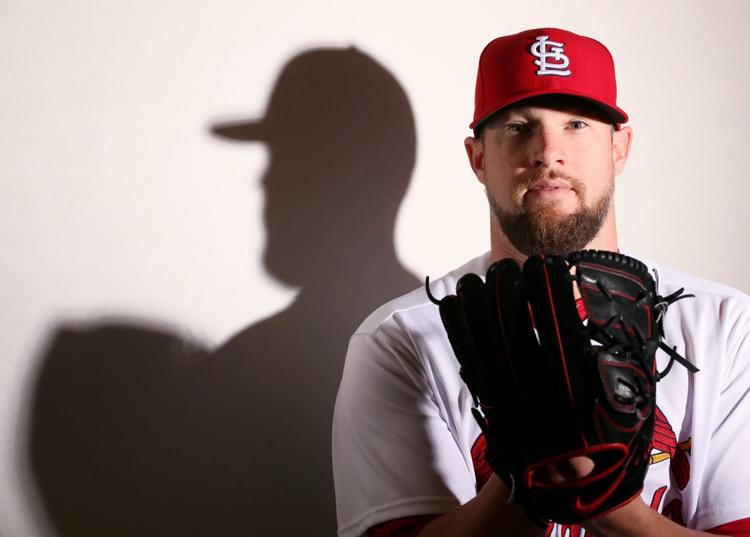 Daniel Poncedeleon • righthanded pitcher • 62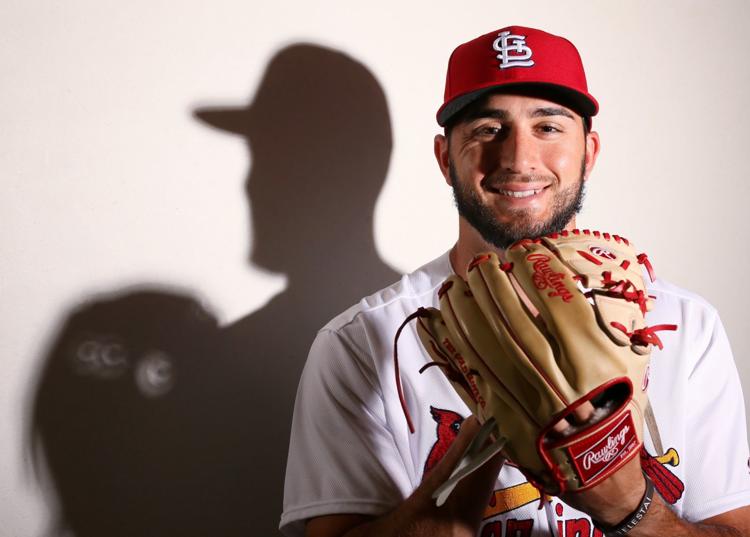 Tyson Ross • righthanded pitcher • 62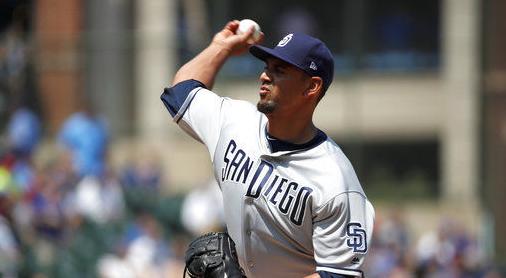 Chasen Shreve • lefthanded pitcher • 40
Adam Wainwright • righthanded pitcher • 50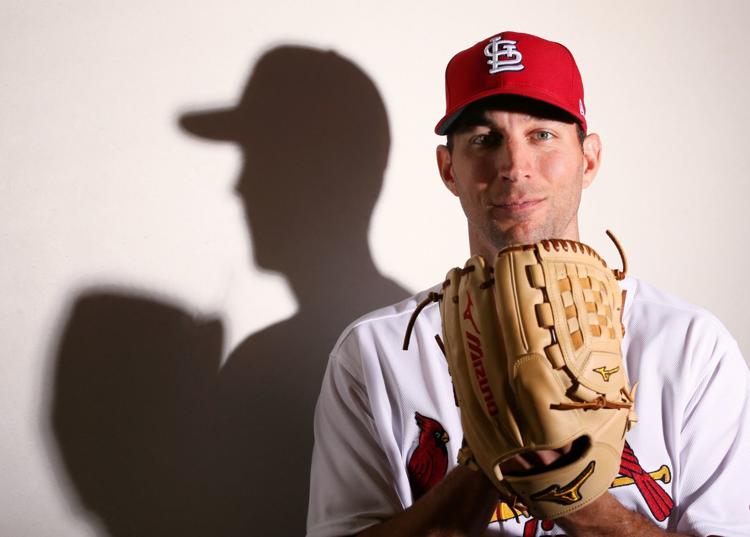 Luke Weaver • righthanded pitcher • 7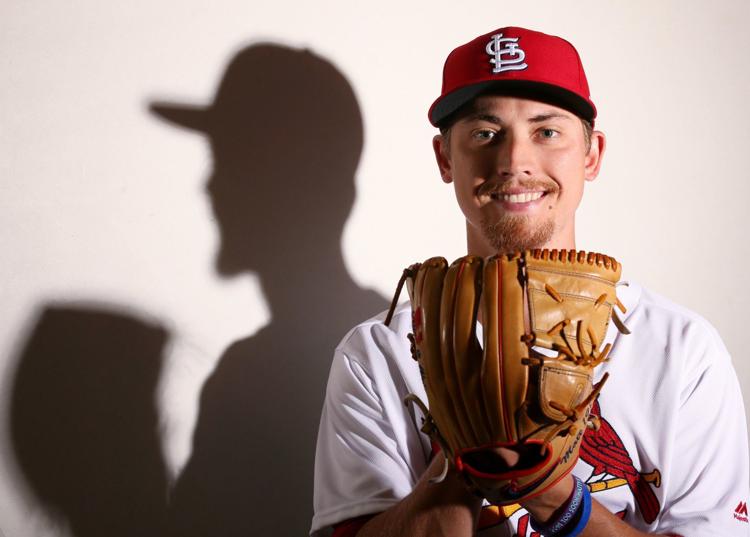 Tyler Webb • lefthanded pitcher • 30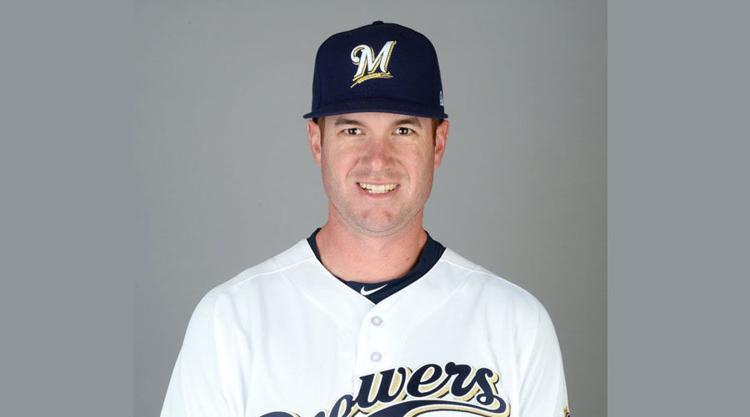 Carson Kelly • catcher • 19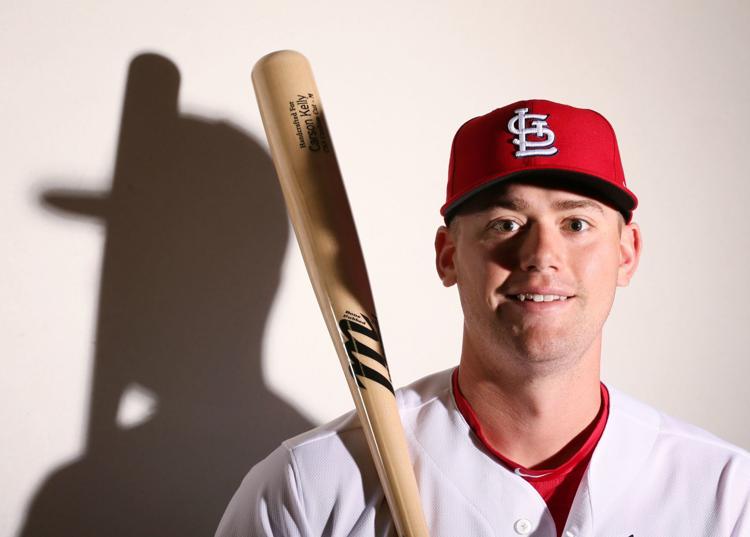 Yadier Molina • catcher • 4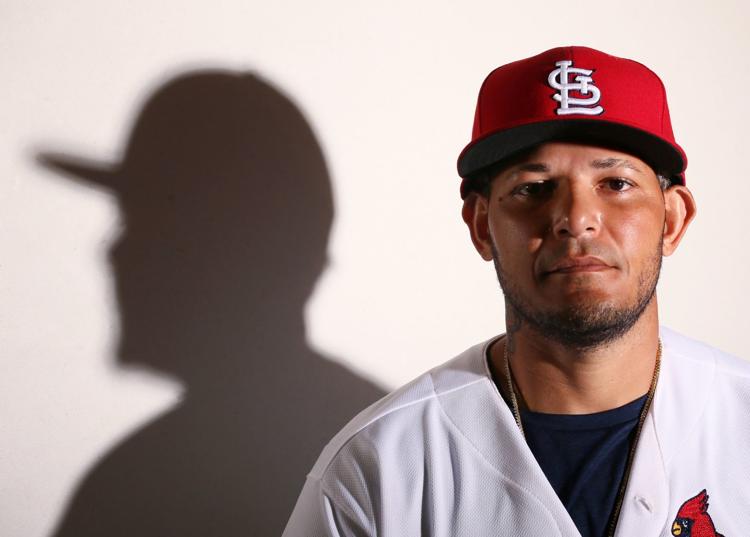 Francisco Pena • catcher • 46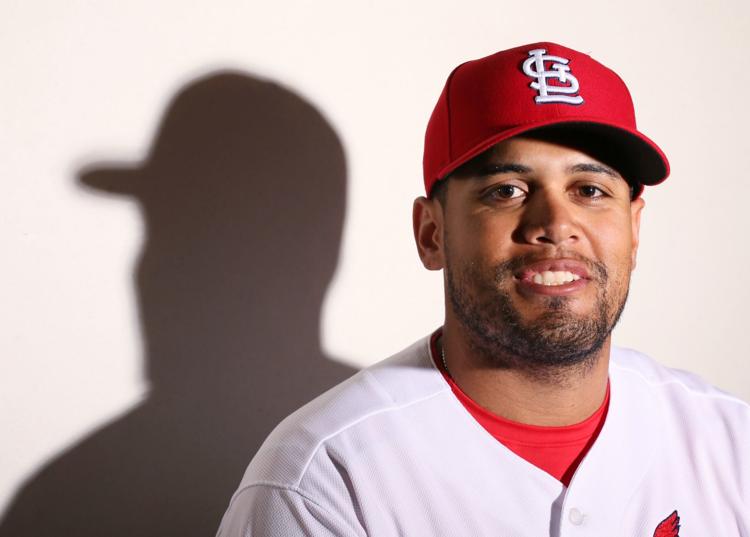 Matt Adams • infielder • 15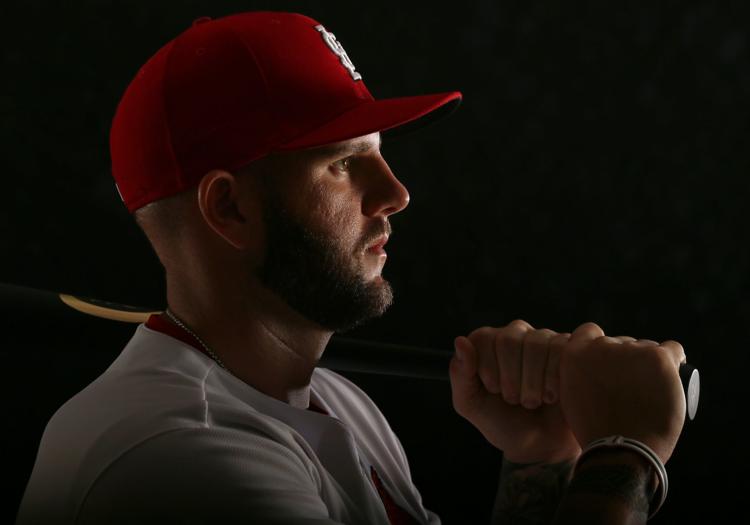 Matt Carpenter • first base/utility • 13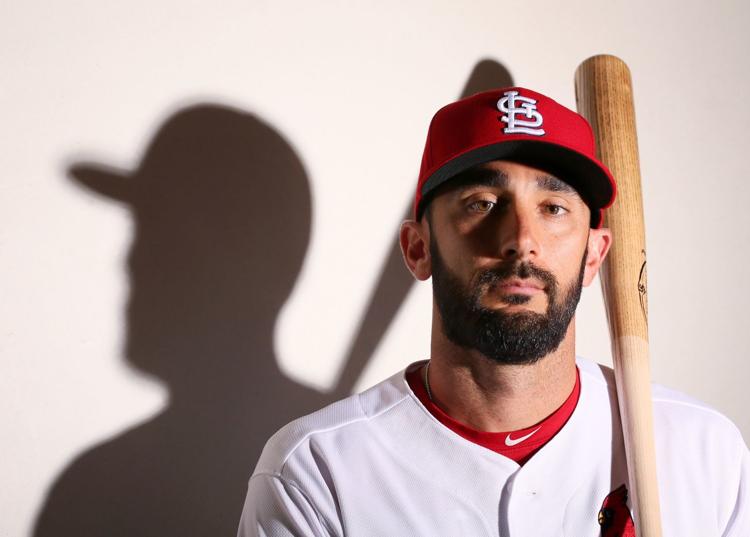 Paul DeJong • shortstop • 12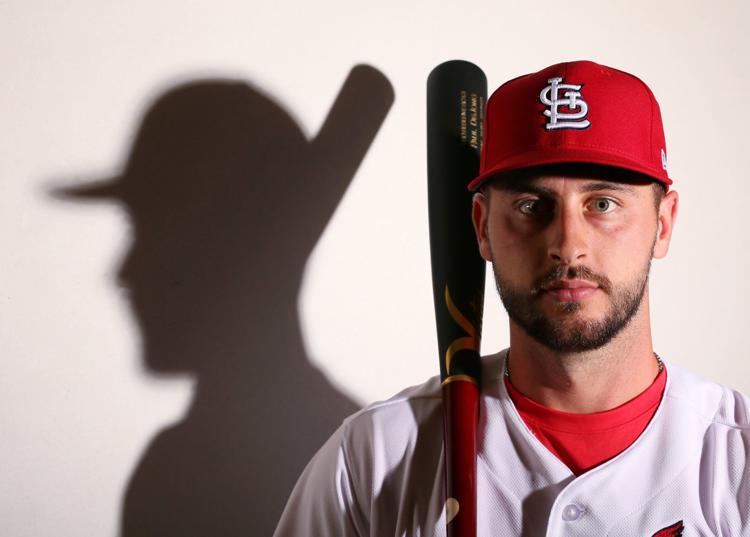 Greg Garcia • infield • 35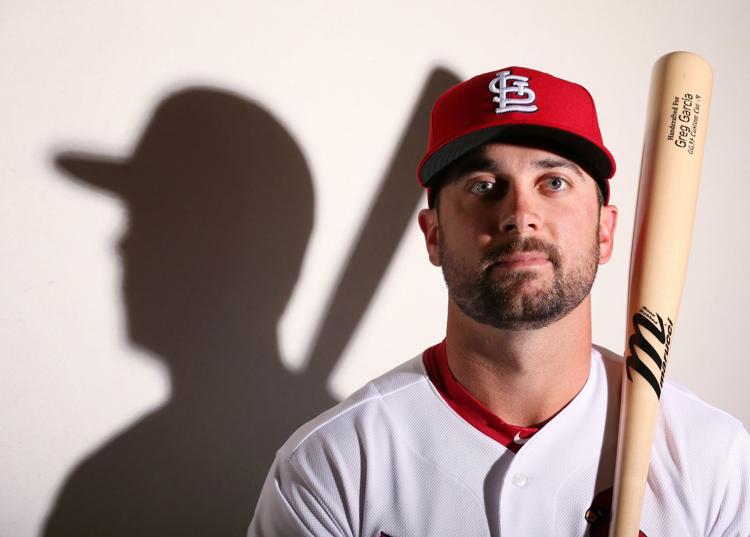 Jedd Gyorko • third base • 3
Jose Martinez • outfield/first base • 38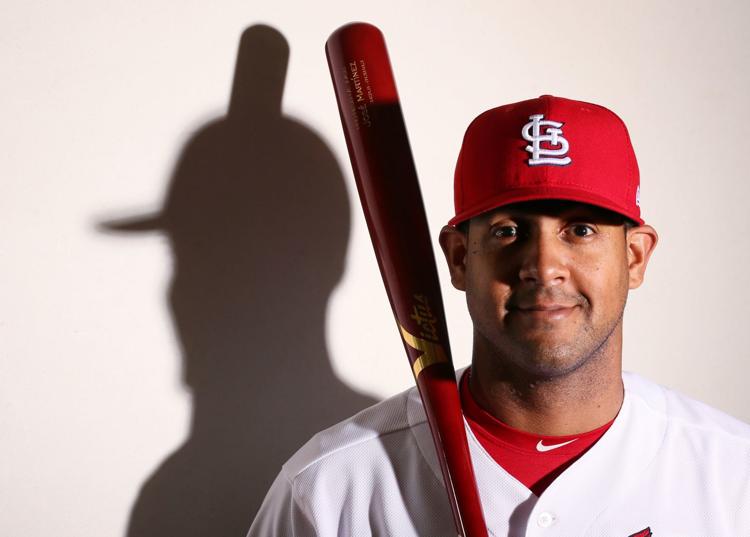 Yairo Munoz • utility • 62
Edmundo Sosa • infielder • 63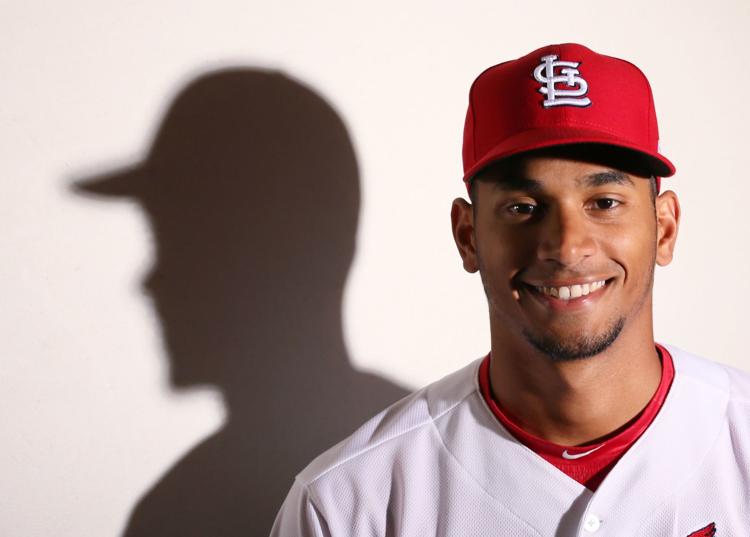 Patrick Wisdom • infielder • 21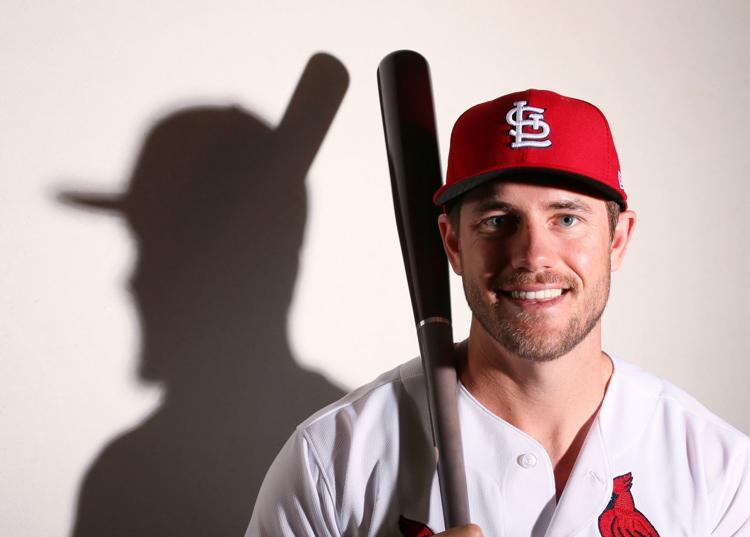 Kolten Wong • second base • 16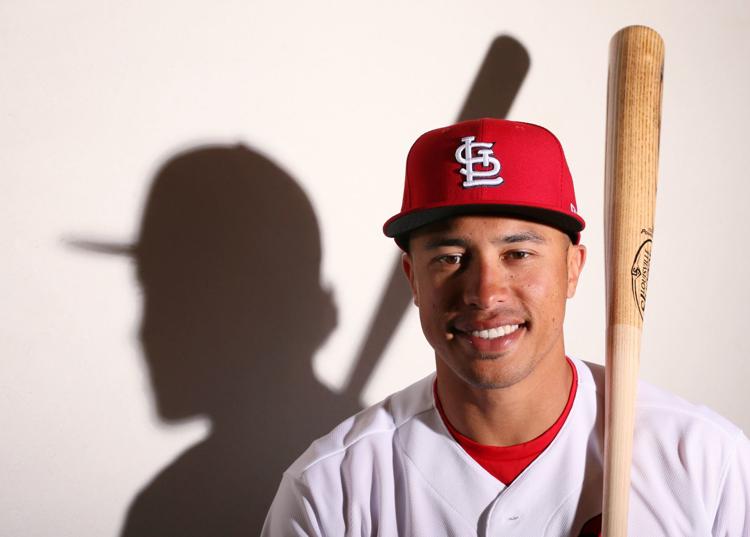 Harrison Bader • center field • 48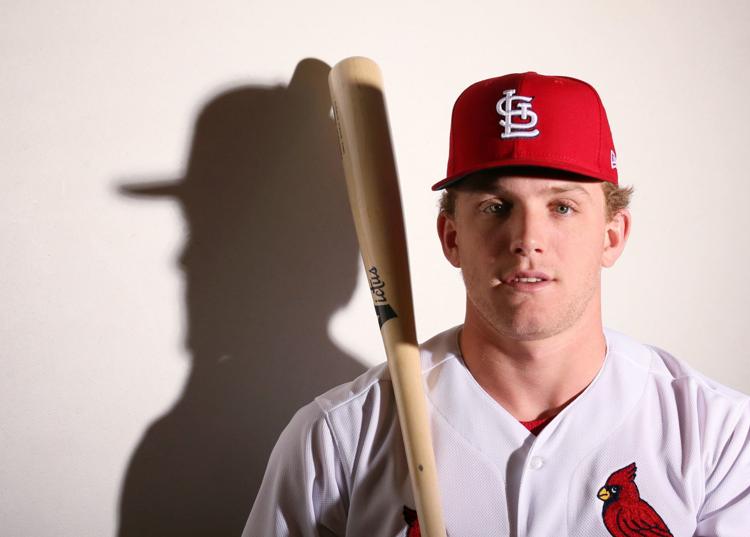 Adolis Garcia • outfielder• 28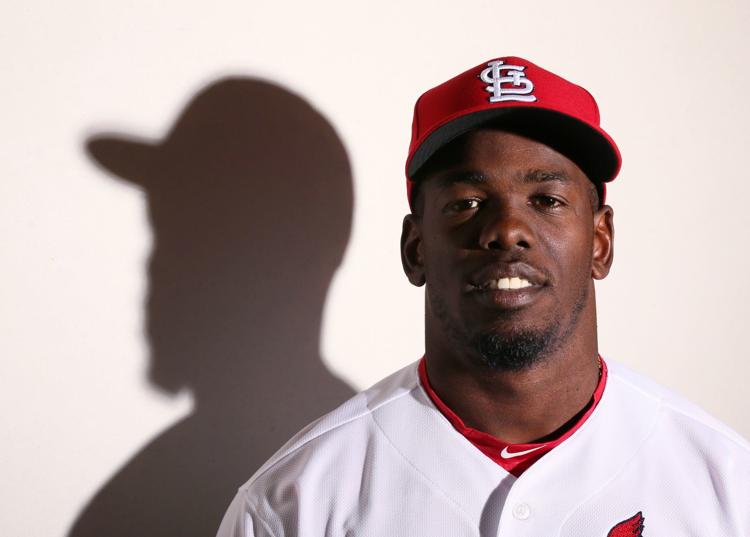 Tyler O'Neill • outfielder • 41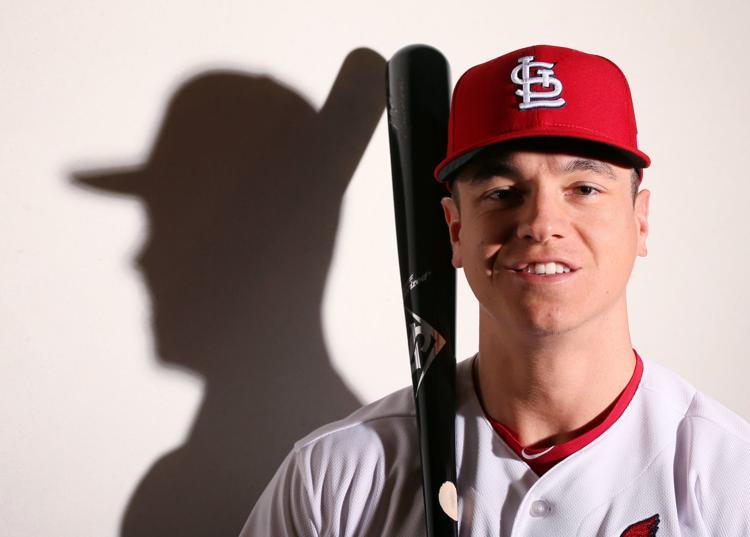 Marcell Ozuna • left field • 23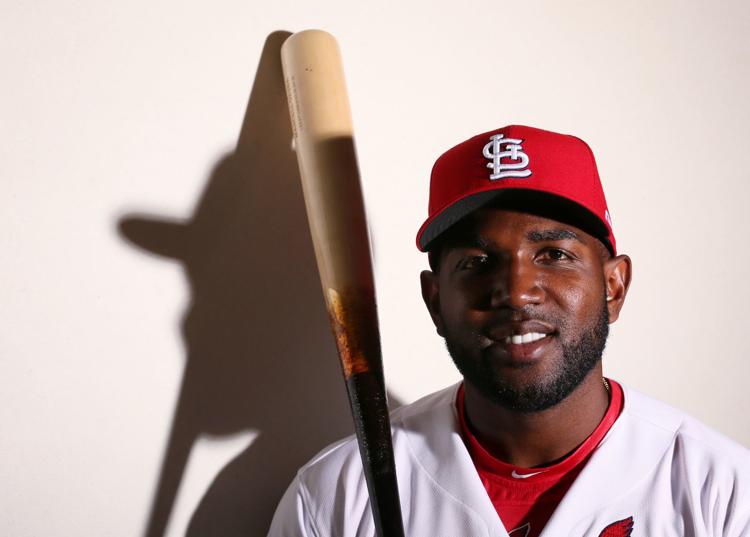 DL: Dexter Fowler • right field • 25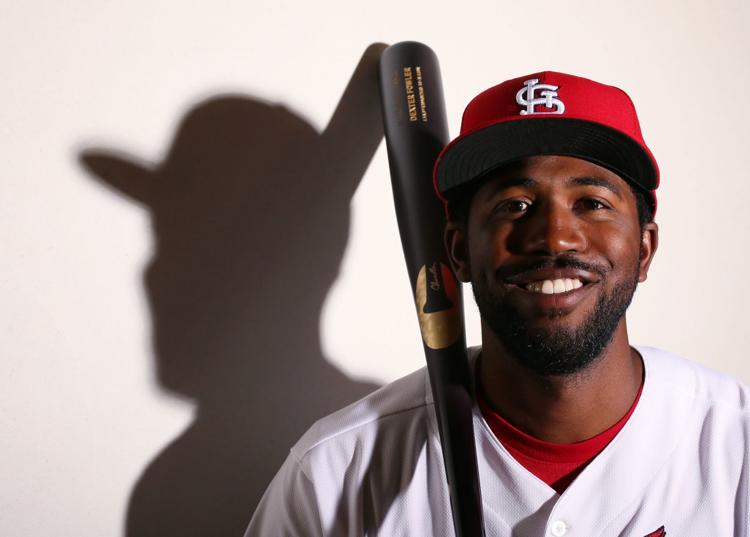 DL: Luke Gregerson • righthanded pitcher • 44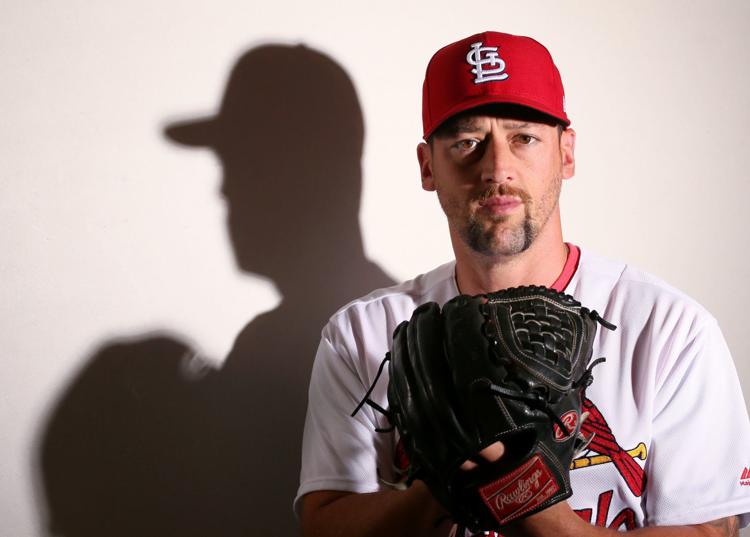 DL: Alex Reyes • righthanded pitcher • 29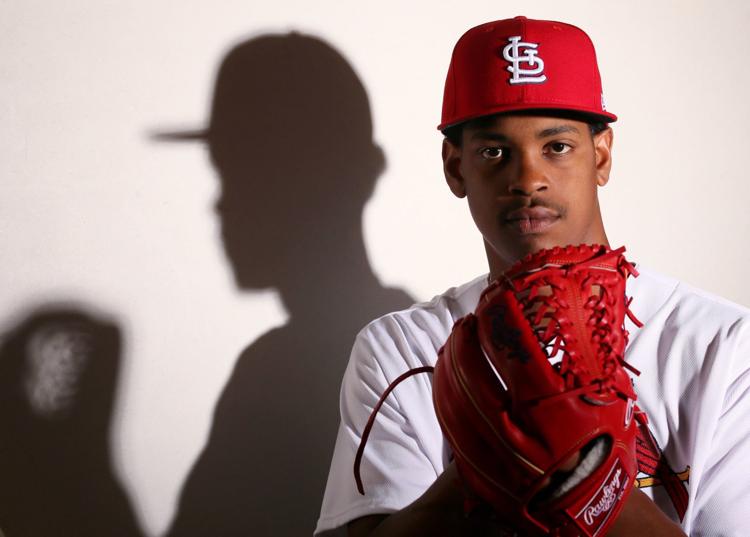 DL: Michael Wacha • righthanded pitcher • 52