With how well the Cardinals' bullpen has been pitching, lefty Brett Cecil said he didn't expect to play in high-leverage situations right when the team took him off the disabled list. But there he was Thursday, running in from the right field bullpen in the eighth inning of a one-run game.
A soft murmur of boos hummed as the 32-year-old Cecil took the mound. The reliever had a 5.70 ERA entering Thursday's game against the Nationals, and he was making his first appearance since going on the disabled list with right foot inflammation July 27.
Cecil had a tough task against the Nationals: the top three hitters in the batting order, including six-time All-Star Bryce Harper.
"Cecil is ready to pitch," manager Mike Shildt said after the Cardinals' 5-4 loss. "He wants leverage situations. It was a good opportunity for him to get out there."
The reliever wasn't in the clubhouse when the game ended, but he let his pitching speak for him. He hurled a perfect eighth inning and notched a strikeout.
"He's taken some time off trying to get right with the injury, and ... he had some nasty stuff," starter Luke Weaver said. "We're happy to have him back."
Cecil is in the second of four years on his $30.5 million contract. The former All-Star posted a 3.88 ERA in 2017.
Heading into his stint on the disabled list, Cecil allowed three earned runs in both his appearances, and his WHIP sits at 1.91. He's struck out just 15 batters in 24 2/3 innings.
"I know it (stunk) for the fans," he said earlier this week. "And, trust me, it (stunk) even more for me."
While on the disabled list, Cecil said he talked to former Cardinals ace Chris Carpenter, a special assistant with the team, and he read a book by a sports psychologist. He said it helped his mindset, and he did not allow a run in four rehab appearances with AAA Memphis. 
The reliever fell behind early to Nationals leadoff man Adam Eaton. He missed inside with two of his first three pitches, then threw a fastball high to bring the count to 3-1. 
But the 32-year-old lefty battled. He found the zone with a four-seam fastball, then caught Eaton looking with a cutter. Shildt noted the at-bat in his postgame press conference and said he was pleased with how well Cecil came back on the Nationals' right fielder.
Tyson Ross, a six-foot-six righty, pitched 3 1/3 innings before Cecil took the mound. He said their different styles could have thrown off hitters.
"It's a much different look from me on the right side going to him on the left side," Ross said. "So I think that was a good one-two combo."
Shortstop Trea Turner made solid contact with a Cecil cutter, but Harrison Bader ranged to the warning track to snag the ball. That brought up Harper, who Cecil attacked with knuckle curves. The outfielder grounded out to second baseman Kolten Wong to end the enning.
"Anytime anybody goes up there and puts up a zero for you, it's awesome," Bader said. "He did his job really well."
Cecil gave a small fist pump as he walked off the mound, and pitching coach Mike Maddux greeted him in the dugout with a pat on the shoulder. Cheers from the Cardinals' fans replaced the scattered boos from earlier.
Cardinals v Nationals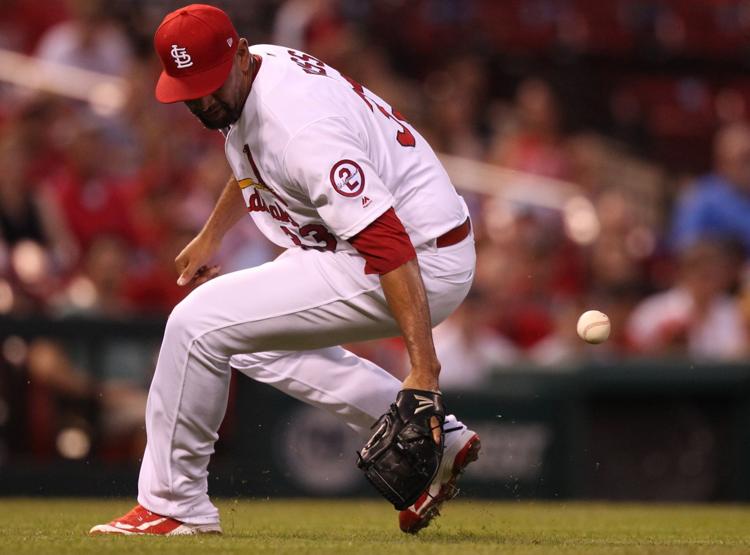 Cardinals v Nationals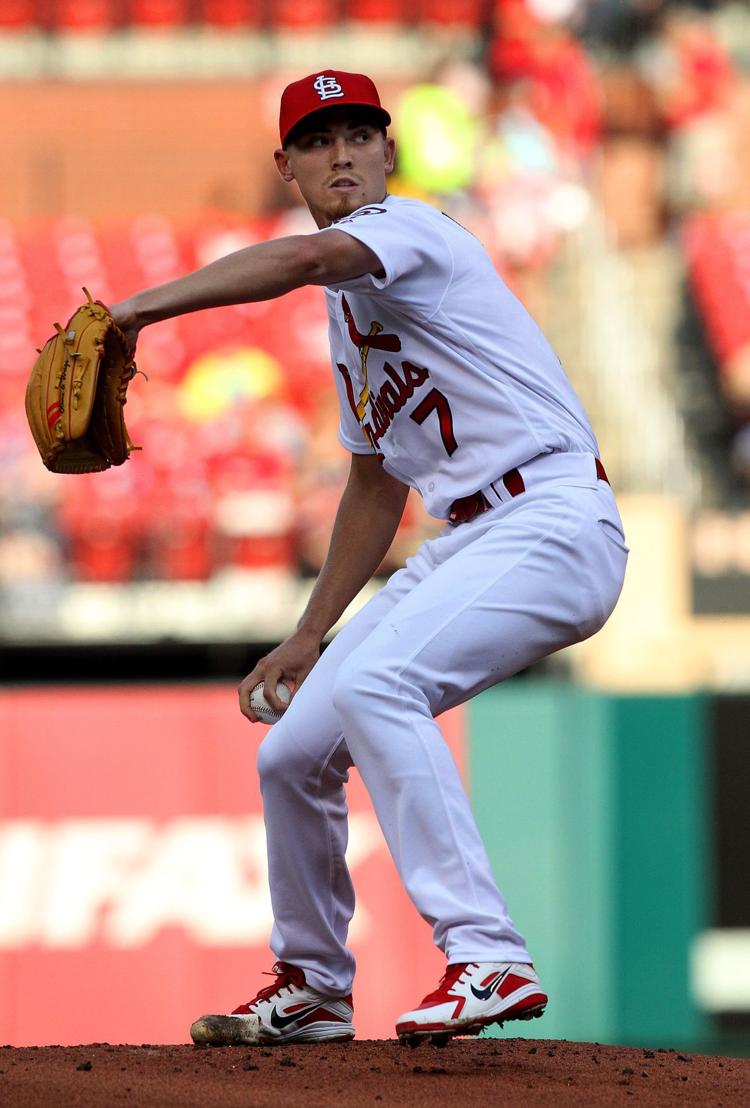 Cardinals v Nationals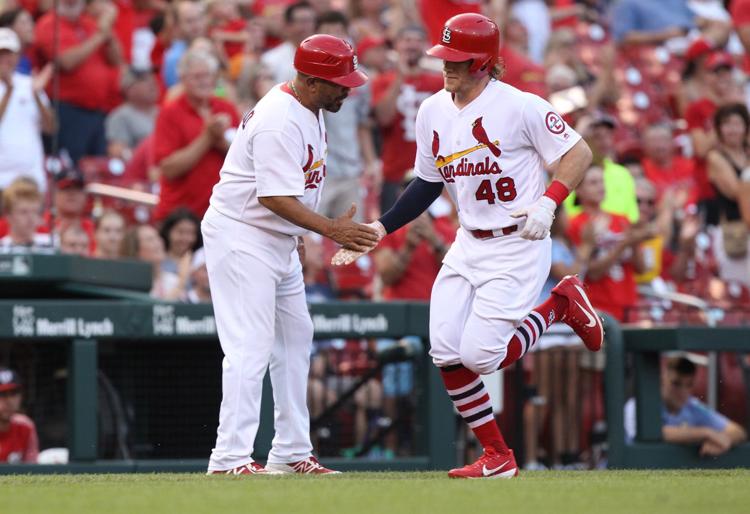 Cardinals v Nationals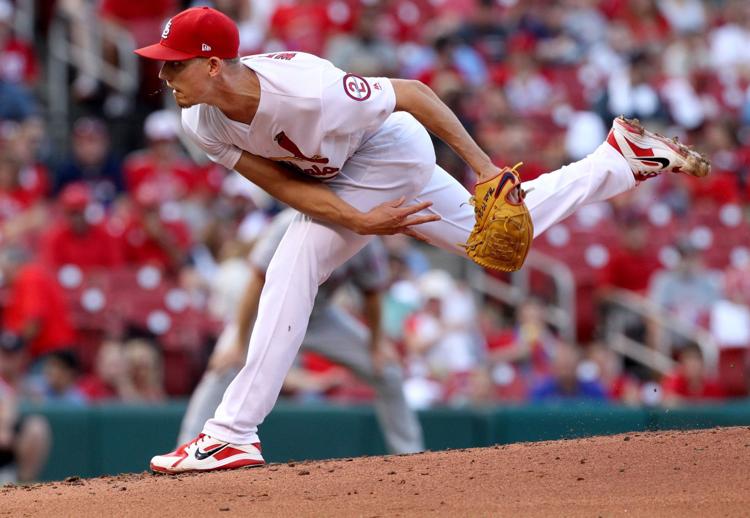 Cardinals v Nationals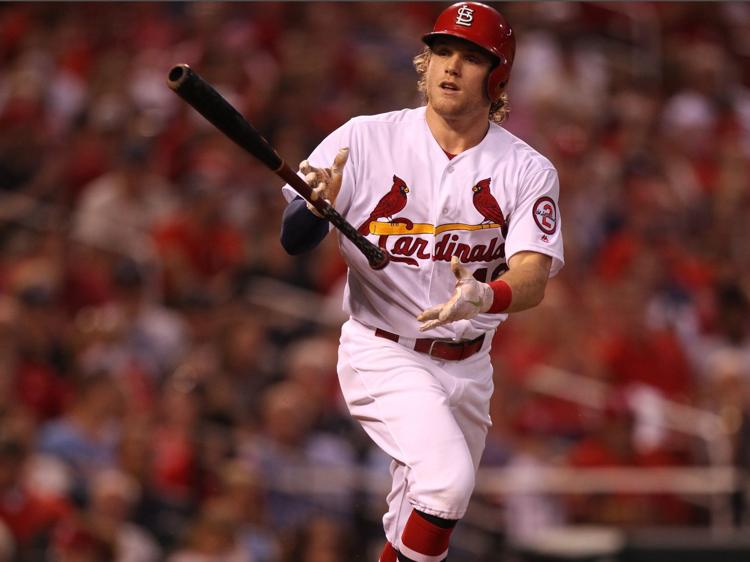 Cardinals v Nationals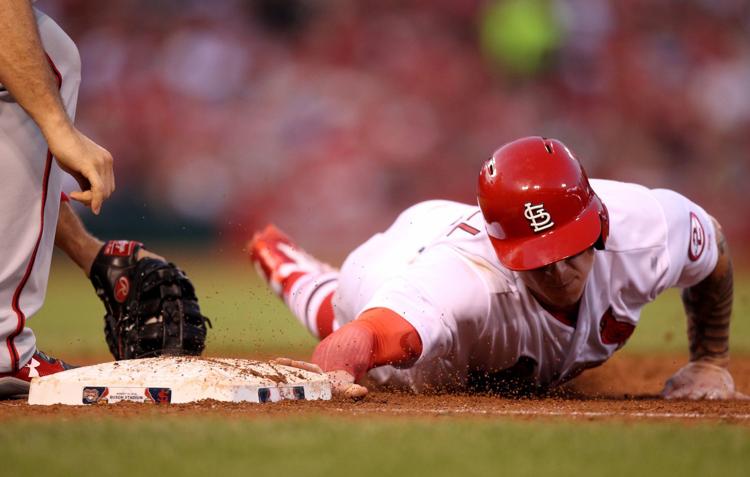 Cardinals v Nationals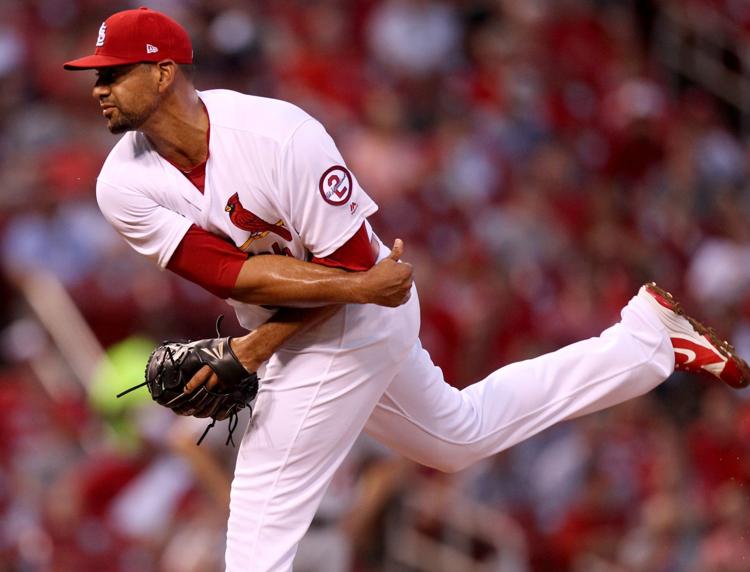 Cardinals v Nationals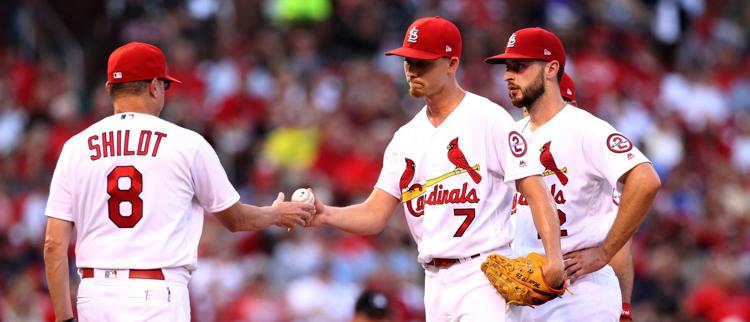 Cardinals v Nationals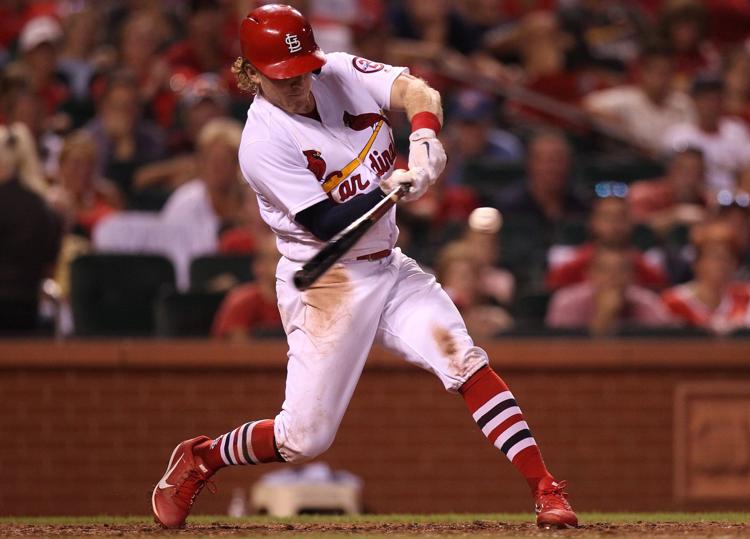 Cardinals v Nationals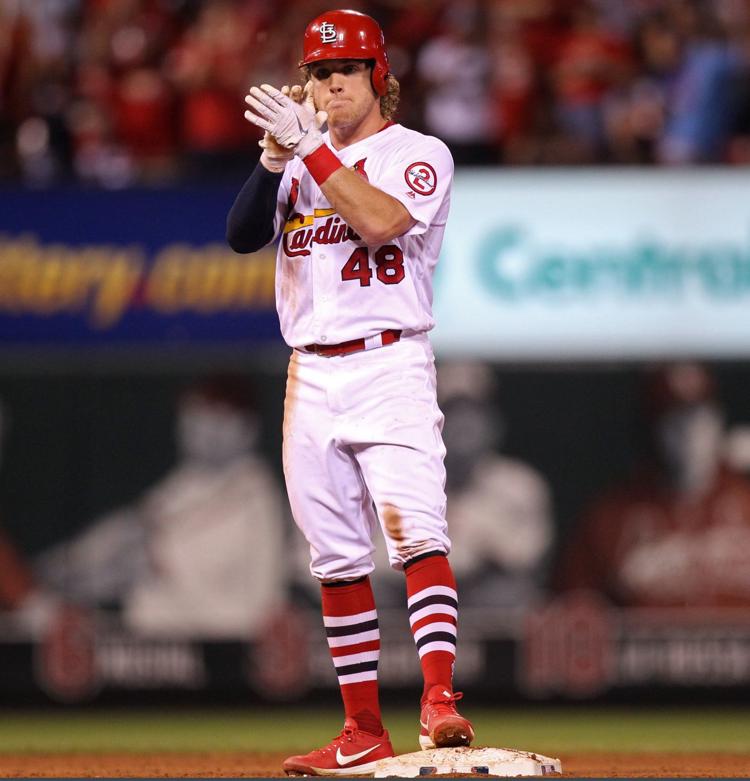 Cardinals v Nationals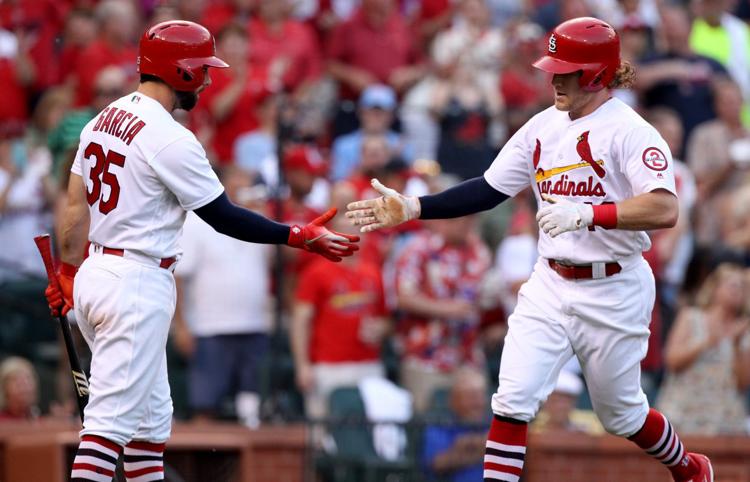 Cardinals v Nationals
Cardinals v Nationals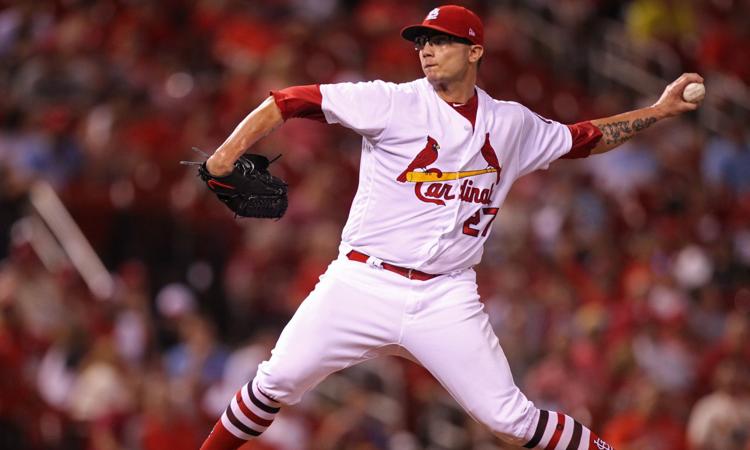 Cardinals v Nationals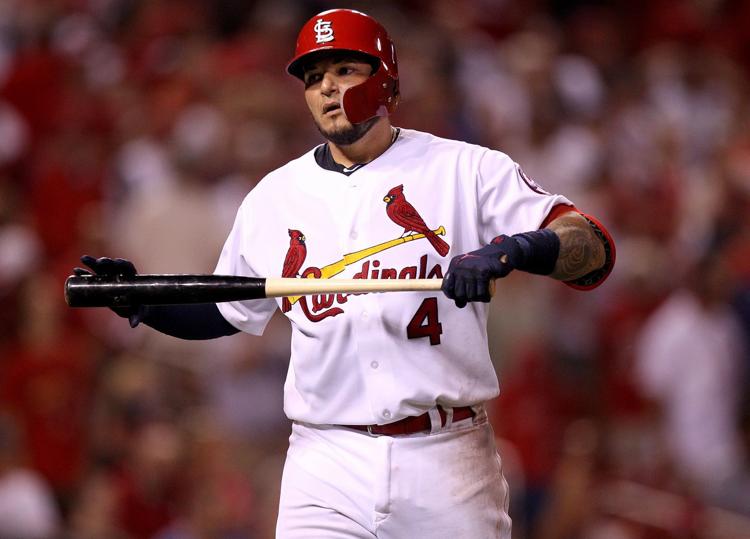 Cardinals v Nationals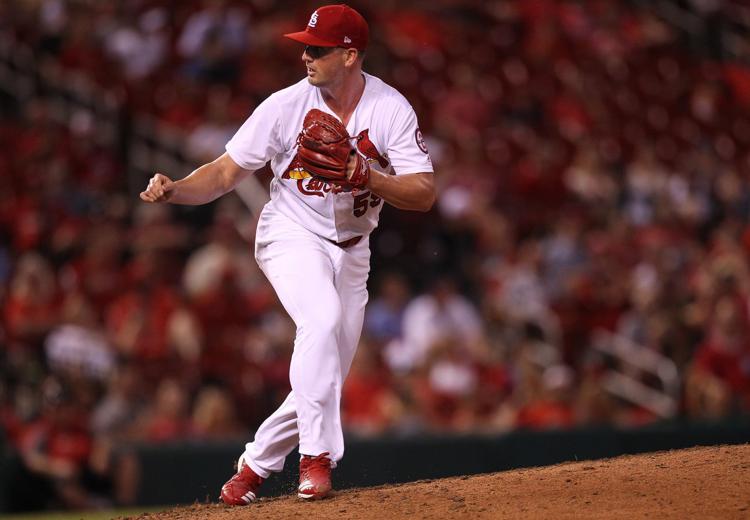 Cardinals v Nationals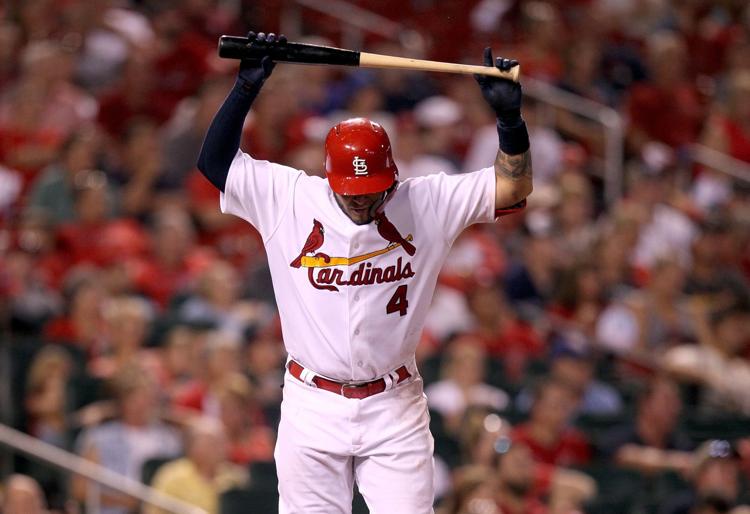 Cardinals v Nationals