JUPITER, Fla. • To embattled Cardinals reliever Brett Cecil, the 2018 season "felt like a year-long stomping."
"It got to the point where I didn't even want to pitch because I didn't want to do bad," said the 32-year-old lefthander. "I would think about what everybody must be thinking — that 'we spent all this money on this guy and he stinks.'"
Cecil, who is starting the third year of a $30.5 million, four-year contract, was 1-1 with a 6.89 earned run average in 40 appearances last season. He was never right from the beginning as his conditioning program was set back a month by a flurry of tragedies.
Last winter, Cecil's mother-in-law became ill and was put on life support (she ultimately recovered). In the interim, Cecil's father-in-law died suddenly.
Cecil saw his main objective then as caring for his wife, Jennifer, and the couple's three children in Odessa, Fla., and his conditioning both prior to spring training and then in spring training was set back for several weeks.
"All that and the second day I was here at camp last year, my grandfather passed away," said Cecil. "And, during the season — it may sound silly to some people — but we had to put our dog down.
"With baseball, family, pet ... it just felt like a year-long stomping."
Eventually, Cecil got enough work to be on the Cardinals' opening-day roster, but he suffered a left shoulder strain on opening day in New York and was out for six weeks. He would sustain a right foot inflammation in August and wound up missing 55 games with his two appearances on the disabled list.
When he returned, Cecil was relegated to mop-up roles. "When the games started getting to a six-run lead or six-run deficit, that's when I would start stretching," he said.
"I was OK pitching in those situations. But the situations I was getting put in — which, rightfully so, those were the situations I should have been getting put in — if I came in and got that last out, it was not going to help the team.
"It was almost like I didn't give a (hoot)."
He called former Toronto teammates Casey Jansen and Jason Grilli and talked to his dad and the message was the same.
"I just didn't want to be there," said Cecil.
That didn't mean St. Louis. It meant that he didn't want to pitch any more that year.
"I could not wait for the season to be over," said Cecil.
Cecil is back in Cardinals' spring training, or at least part of him is back. He has lost 42 pounds from his 248-pound weight of last season.
The reasons are twofold. One is that he finally has paid attention to his wife, who had suggested five or six years ago that he should take up Pilates. The other is a new diet, which won't include, among other things, sunflower seeds, which has been a staple for baseball players largely since tobacco disappeared from the clubhouse.
Cecil, who has worked with an instructor in Odessa, called his Pilates experience "awesome. Some guys can do the same kind of workouts day in and day out but I get bored really easily. So these new things I can try and actually see results from are very encouraging because I felt I was doing the same thing over and over for years and years. I was just stalled."
As far as his diet, Cecil said the medical staff sent him a logistics test that tested his food sensitivities. "Three out of the four were things I had in my body 24 hours a day," said Cecil.
"That was milk, eggs and sunflower seeds. Cashews were another one but I don't really eat those every day. But sunflower seeds? I've been eating those my whole life for six months out of the year.
"The weight really started to come off about a month ago and that was after I got the results back saying what I was sensitive to and I completely stopped eating those. It made it a little harder to find something to eat in the morning, and I know that probably contributed to some of the weight loss as well because some mornings I didn't know what to eat. I used to eat eggs every morning.
"I got to the point where I was making a huge batch of smoothies and drink one for breakfast and then drink them throughout the day."
Cecil has pitched an even 100 innings for the Cardinals in two seasons with an ERA of 4.86 and one save. He has become a target for a large segment of the fan base, in part because of his contract.
"What people saw on the field was embarrassing," Cecil said, "but nobody knew what I was feeling or what I was thinking on or off the field. That's the beauty and the downfall of this game. There are only a select few who can do it. The downfall is that the people who can't do it just assume stuff. It's very frustrating but it's the world we live in.
"Being a professional athlete, you've got to be able to deal with it. But that's not to say that it doesn't (stink)."
The competition for spots in the Cardinals' bullpen will be stiff and Cecil said he doesn't know where he fits, "but I want to be at the back end."
The Cardinals have other veteran lefthanded relievers in Andrew Miller, who will be a back end anchor plus Cecil, Chasen Shreve and Tyler Webb, all of whom were in the Cardinals' bullpen last year.
"He looks in great shape. We talk about actions versus words," said manager Mike Shildt.
"We had a lot of good communication with Brett about his off-season. Our performance group was able to visit him and the reports were glowing.
"He passes the eye test. He comes in and looks great. Now it's a matter of translating it into the baseball side."
Cecil cautions, "The only thing I've proved right now is that I can lose some weight and look good. I've put myself in a good position but there's a lot of work to be done — and hopefully, be better than I was the last two years."
Asked if he needed to prove anything to a doubting public, Cecil responded, "I'm trying not to think of it like that. In a way, that's like saying, 'I dislike you, so …'
"I don't necessarily want to prove anything to them. If you look at 2013, 2014 and 2015, I had pretty good numbers (with Toronto).
"I went through a little bit of an injury in 2016 and that may have had to do with my first year here. Last year was ... too much. Maybe some other guys can deal with it a little better but, for me, it was too much."
Cecil is familiar with Miller, another longtime American League reliever who has come back to the National League (he started his career with Florida). But Cecil, mindful of the fact he has allowed lefthanded batters to hit .331 against him the last two years, joked, "I don't think anybody wants any lefthanded help from me in this league, to be honest with you.
"I can tell him where not to throw it."
---
Cardinals spring training continues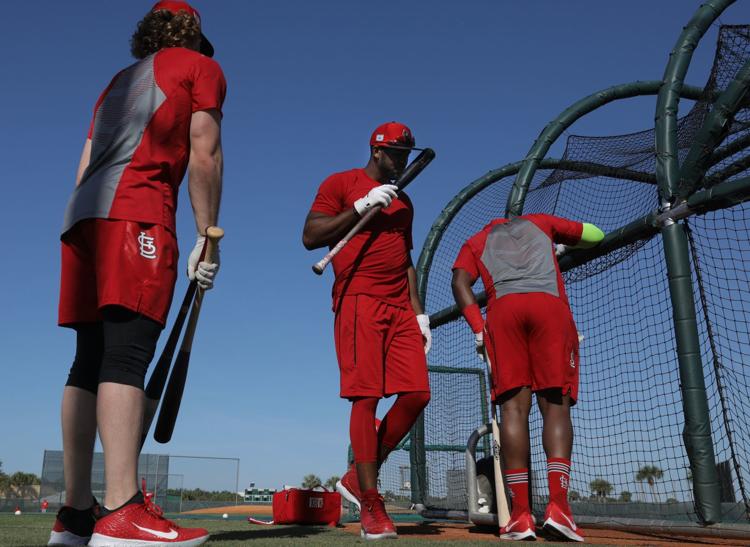 2019 Cardinals spring training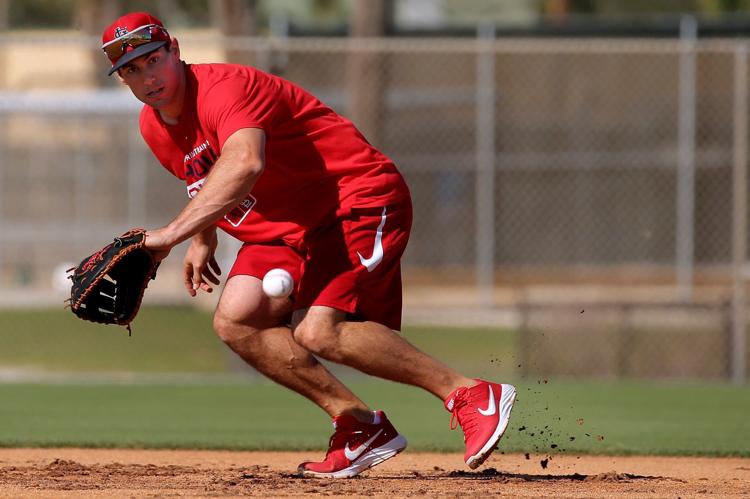 Cardinals spring training continues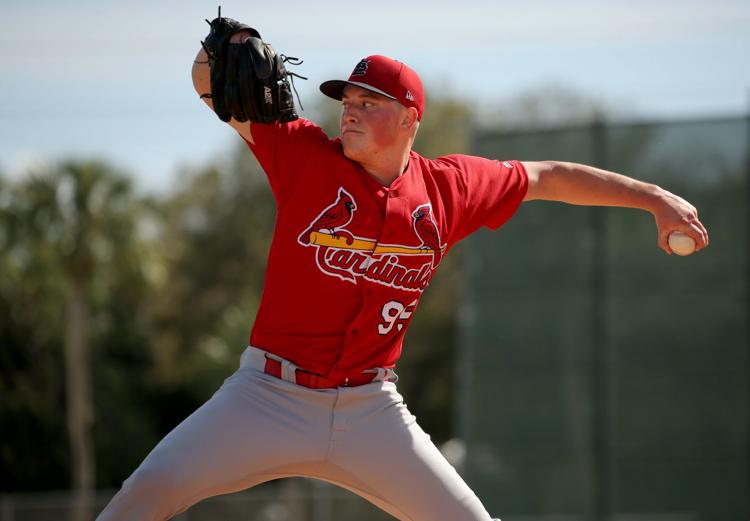 Cardinals spring training continues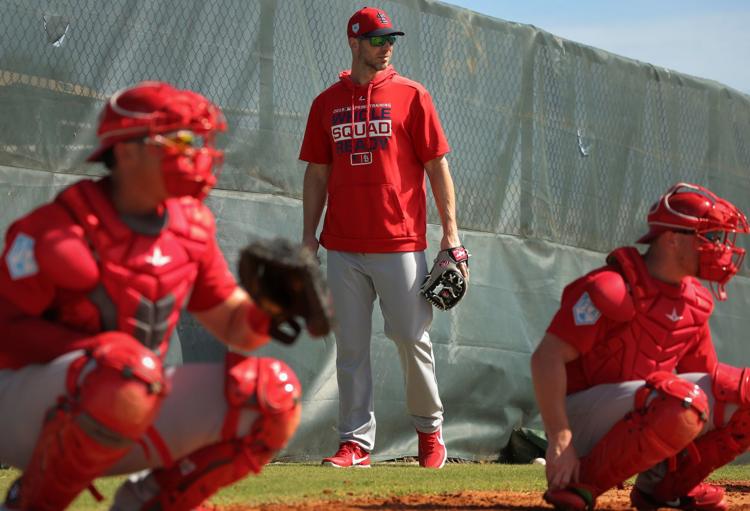 Cardinals spring training continues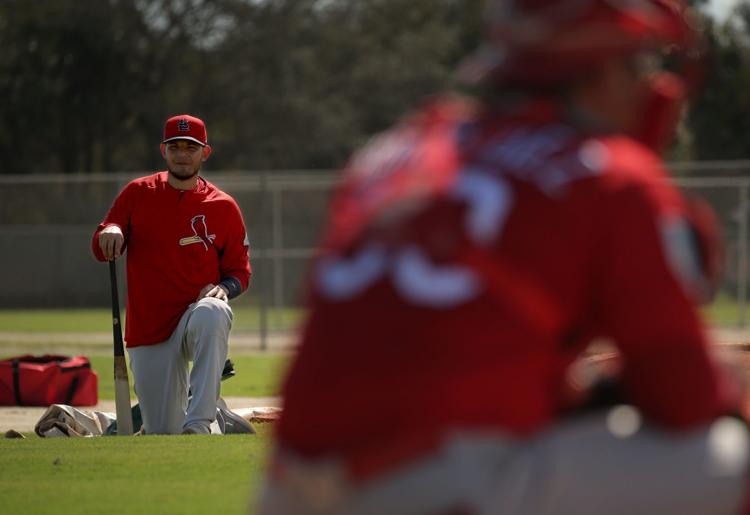 2019 Cardinals spring training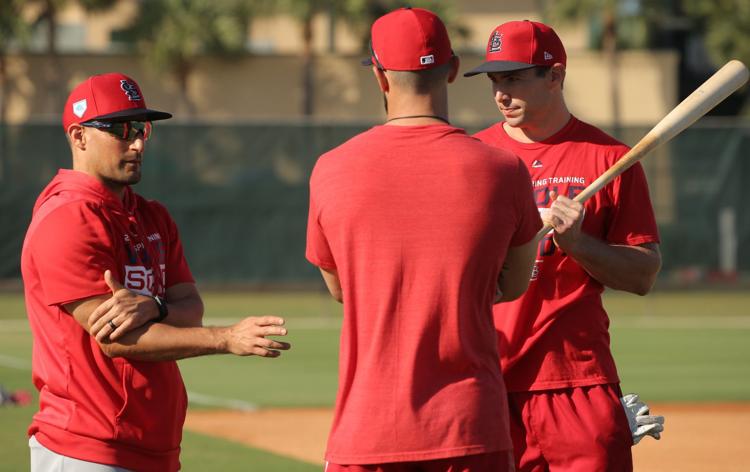 2019 Cardinals spring training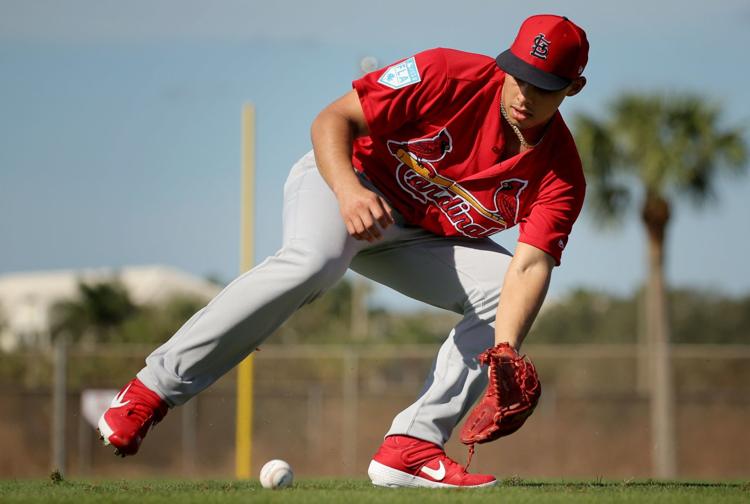 2019 Cardinals spring training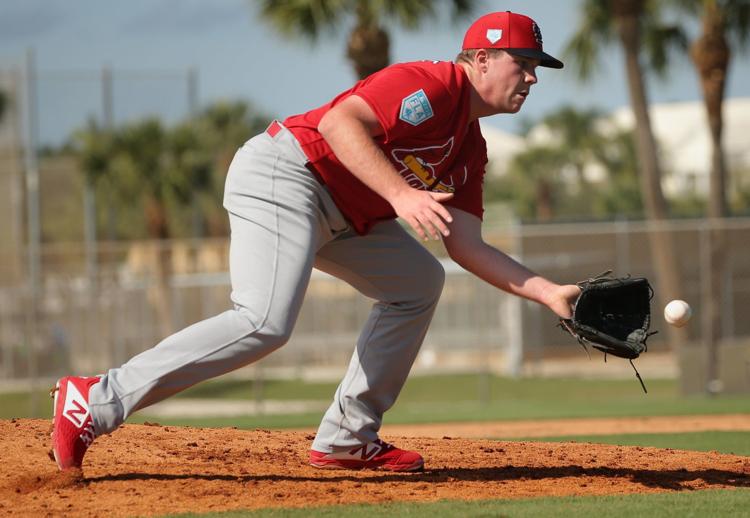 2019 Cardinals spring training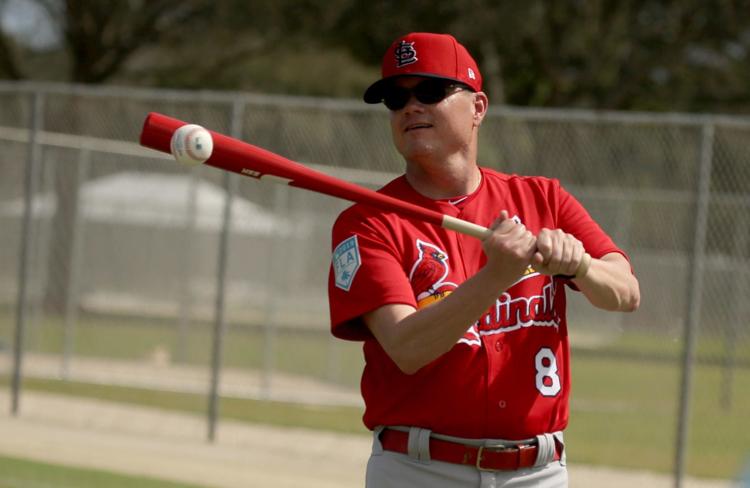 2019 Cardinals spring training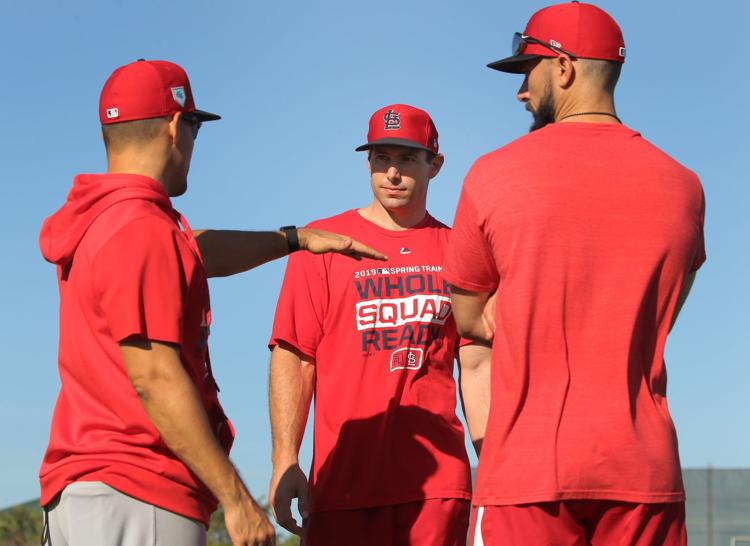 2019 Cardinals spring training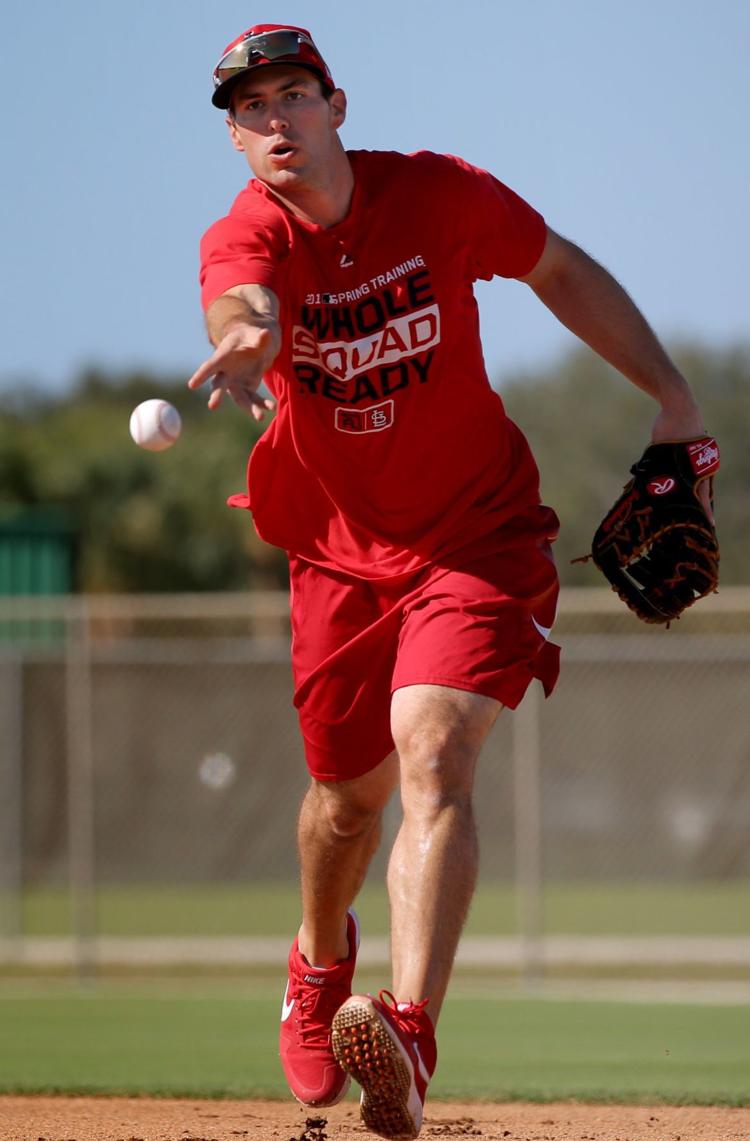 Cardinals spring training continues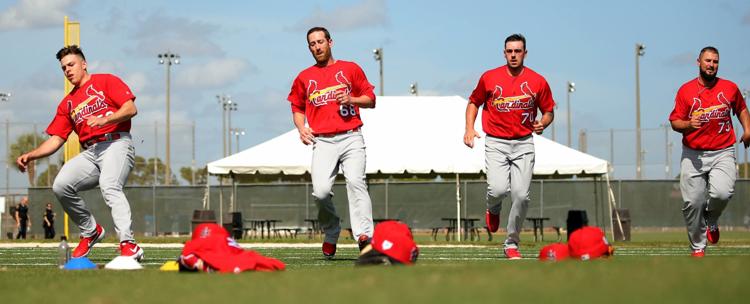 Cardinals spring training continues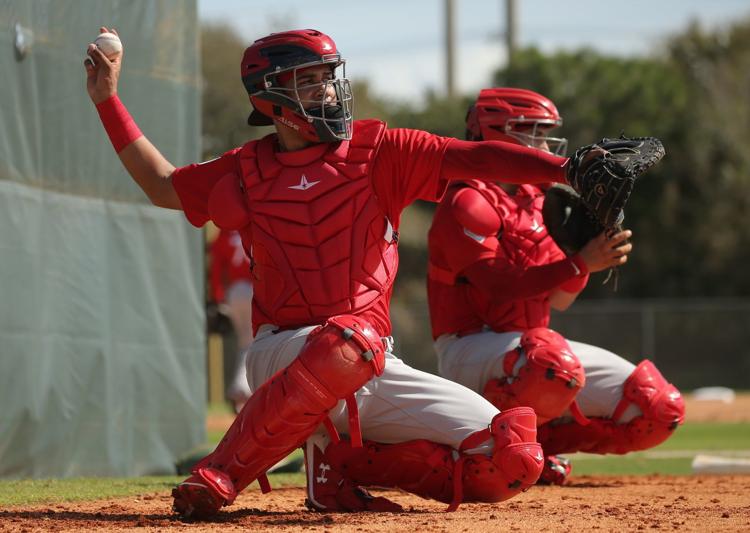 2019 Cardinals spring training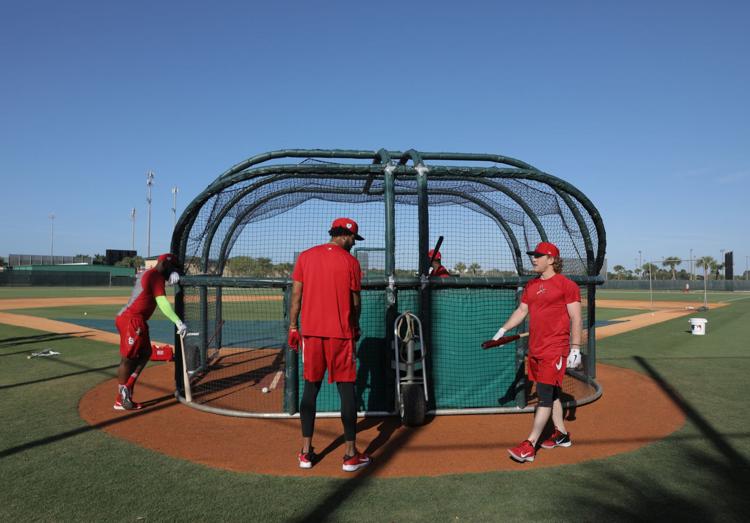 2019 Cardinals spring training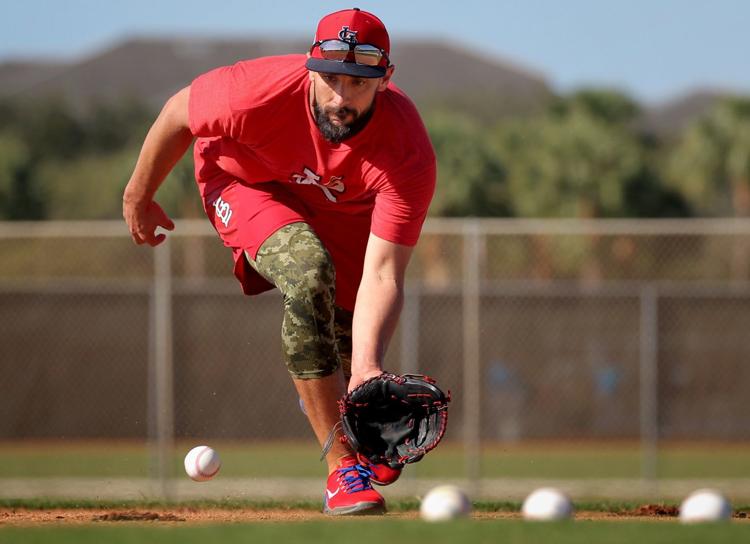 2019 Cardinals spring training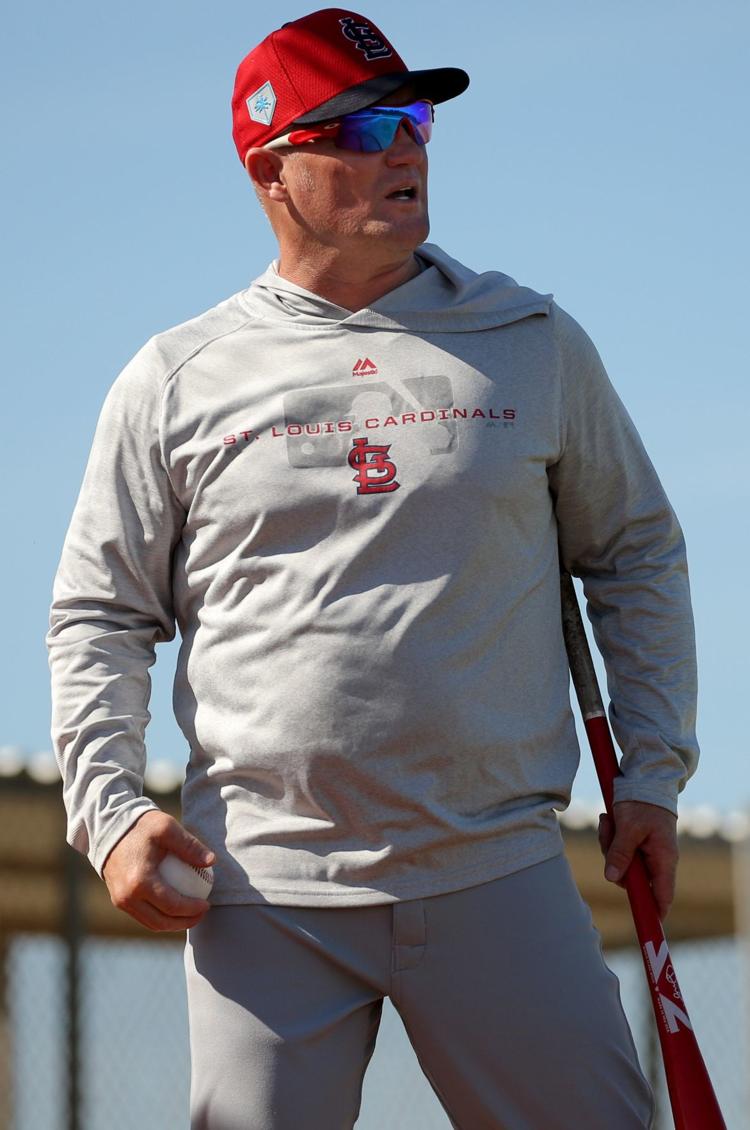 2019 Cardinals spring training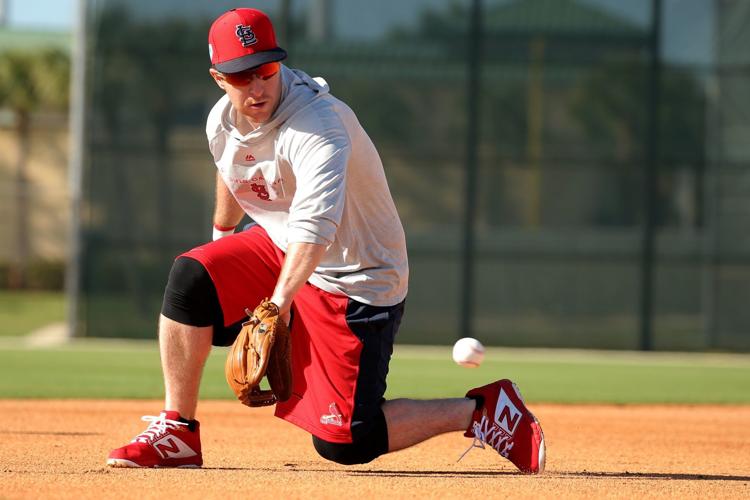 2019 Cardinals spring training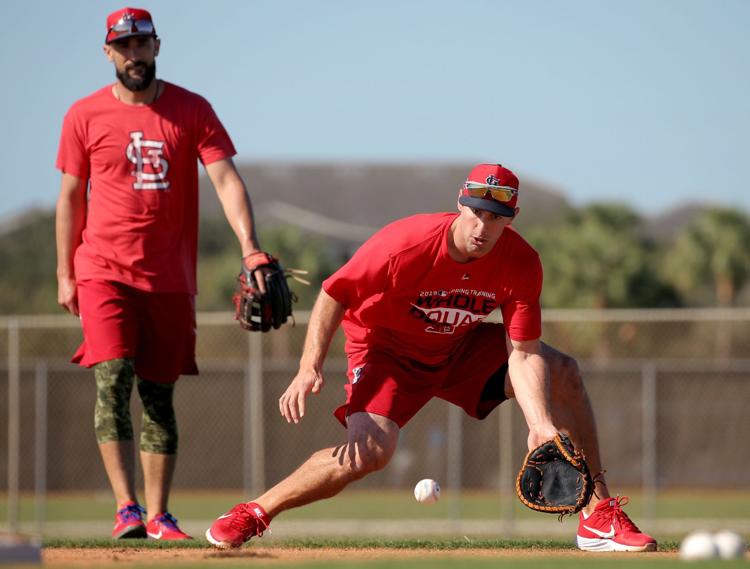 2019 Cardinals spring training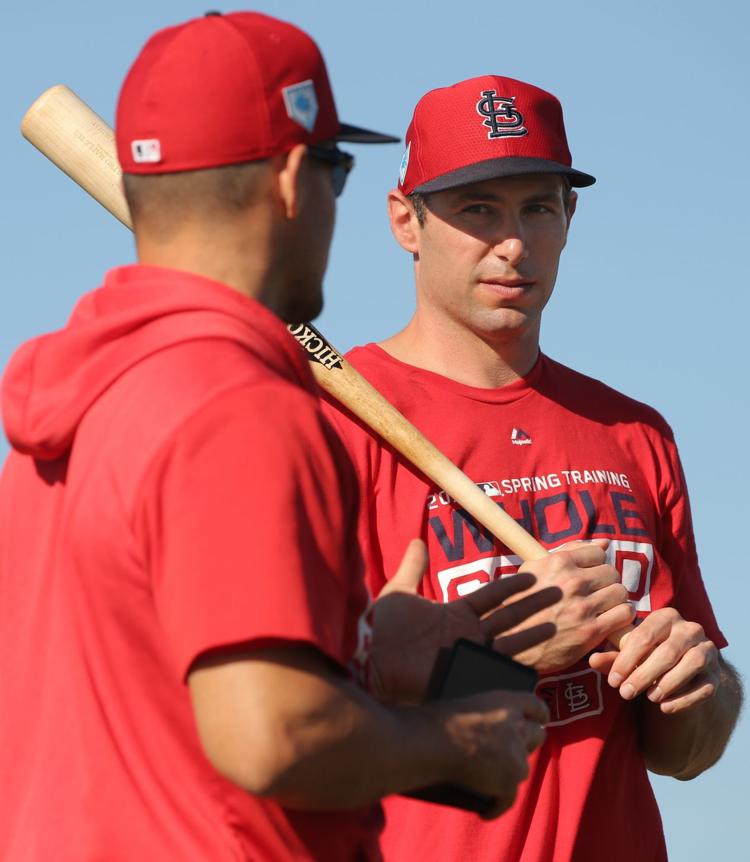 2019 Cardinals spring training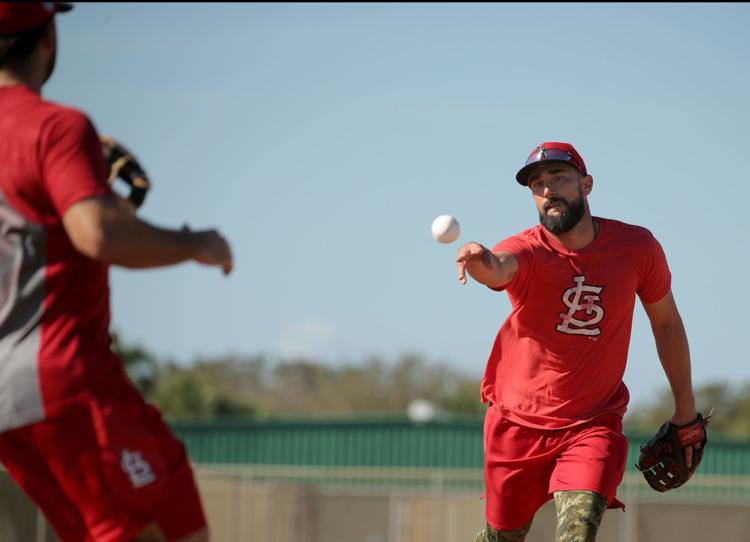 2019 Cardinals spring training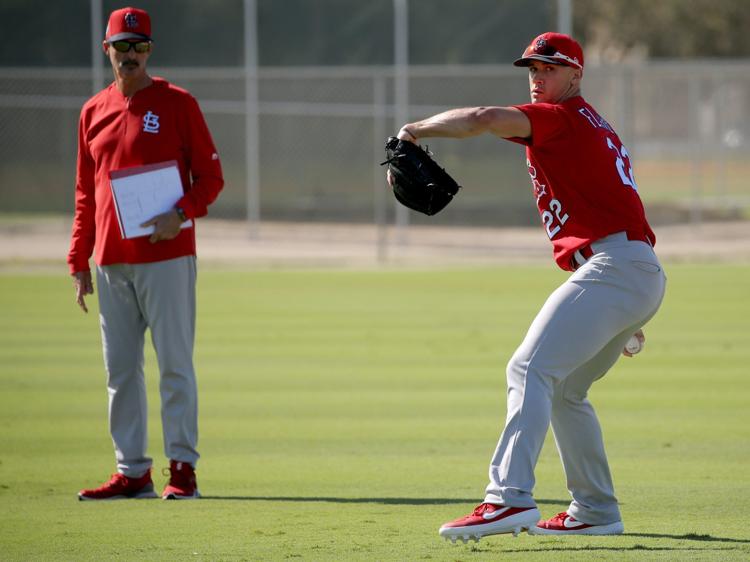 2019 Cardinals spring training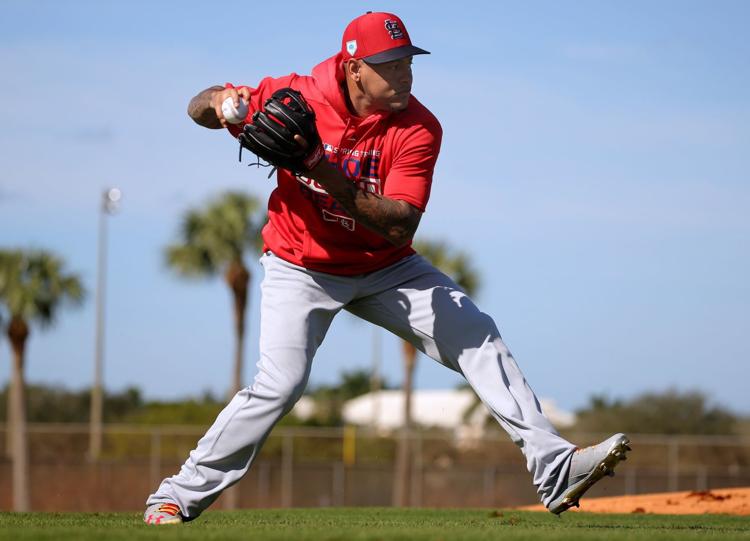 2019 Cardinals spring training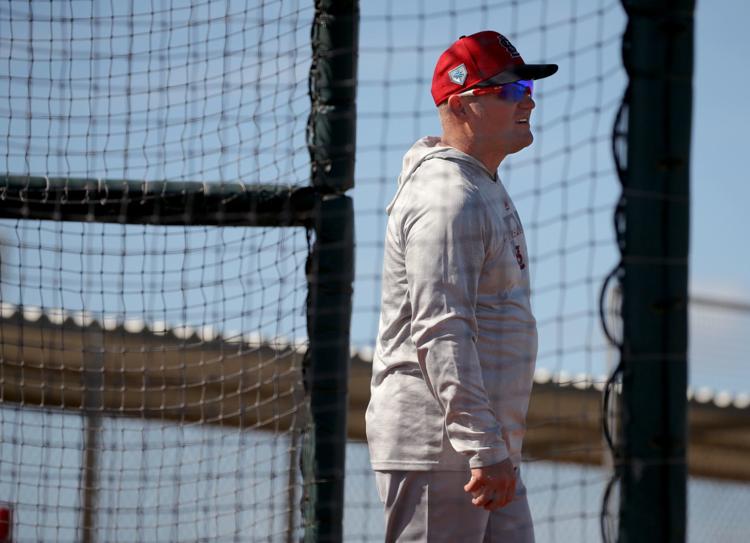 2019 Cardinals spring training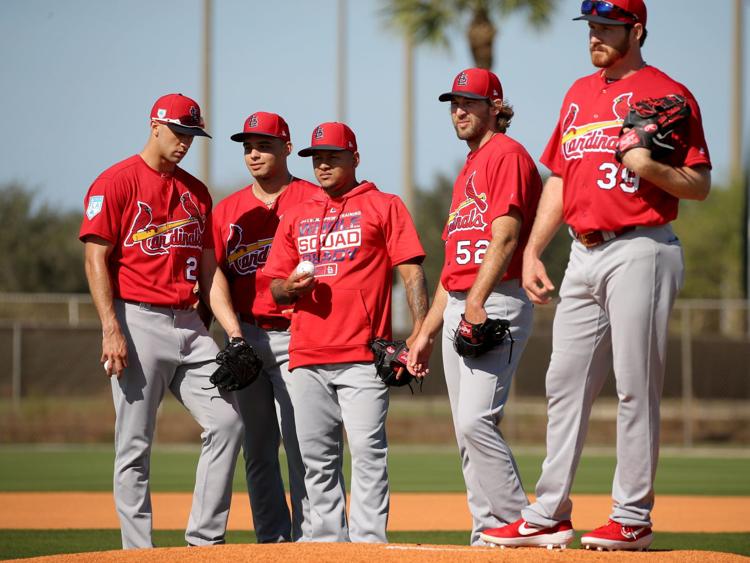 2019 Cardinals spring training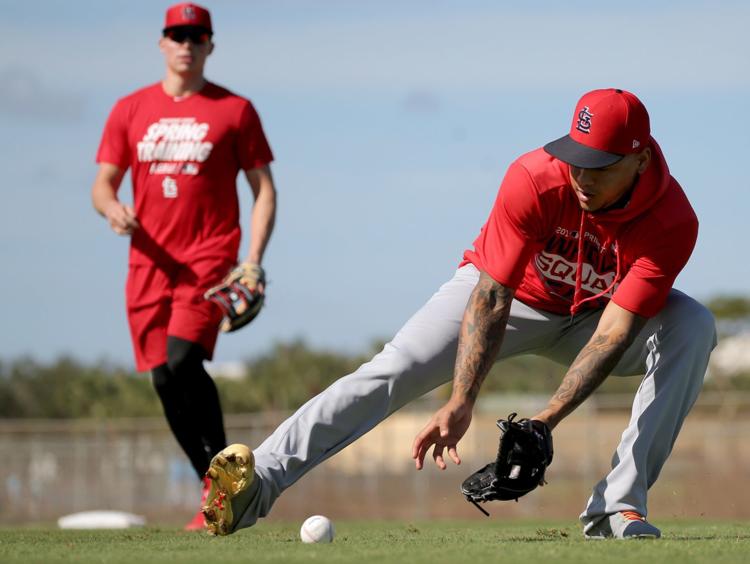 2019 Cardinals spring training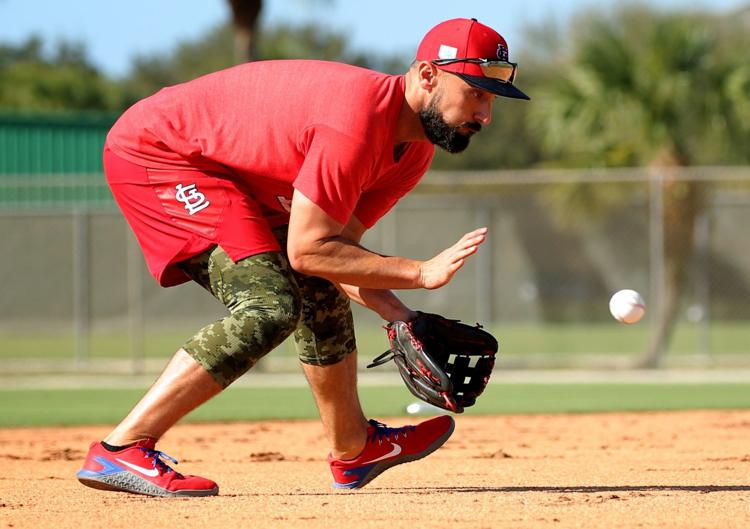 2019 Cardinals spring training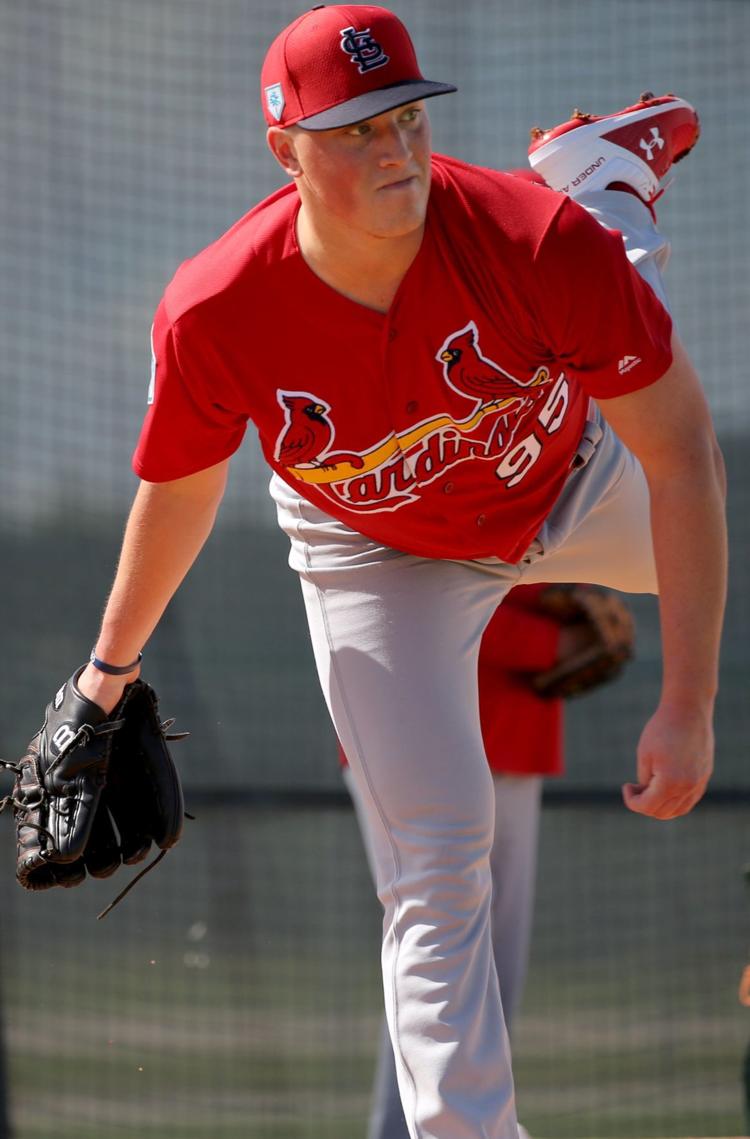 2019 Cardinals spring training

2019 Cardinals spring training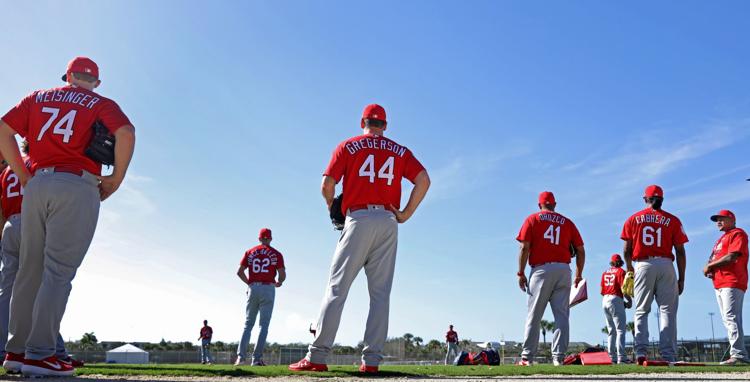 2019 Cardinals spring training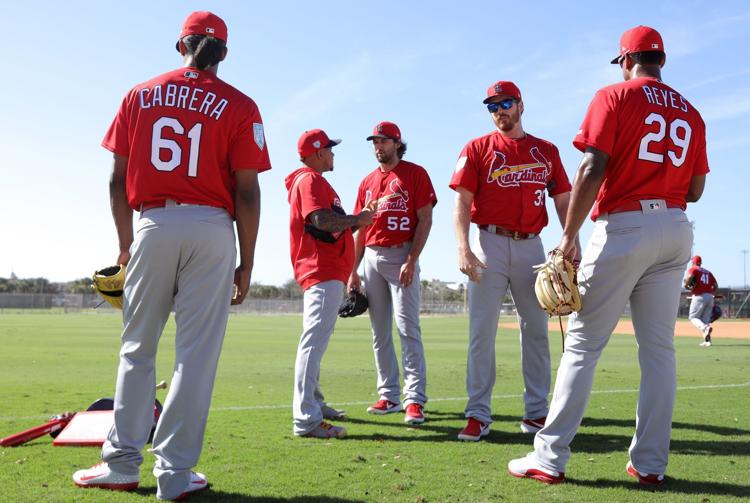 2019 Cardinals spring training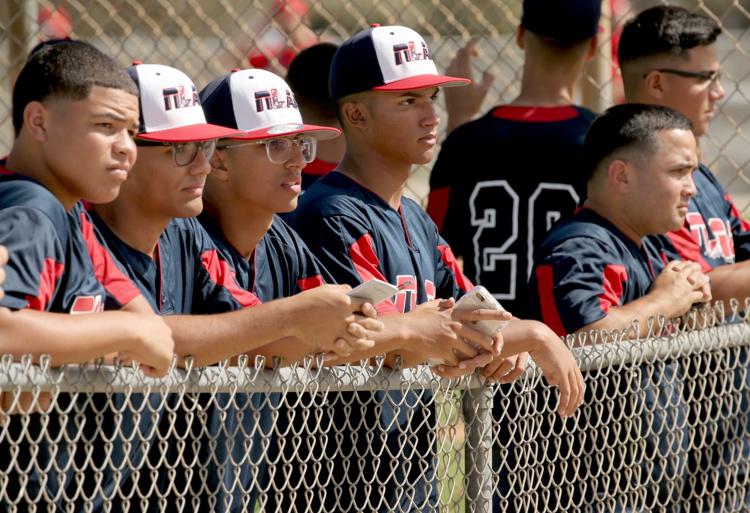 2019 Cardinals spring training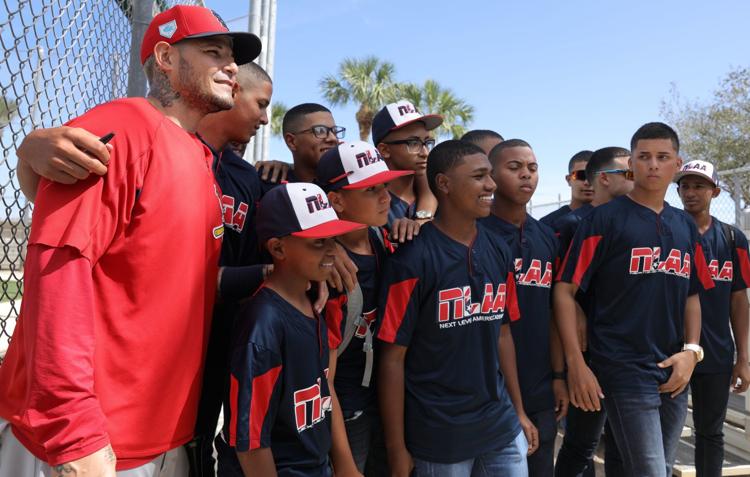 2019 Cardinals spring training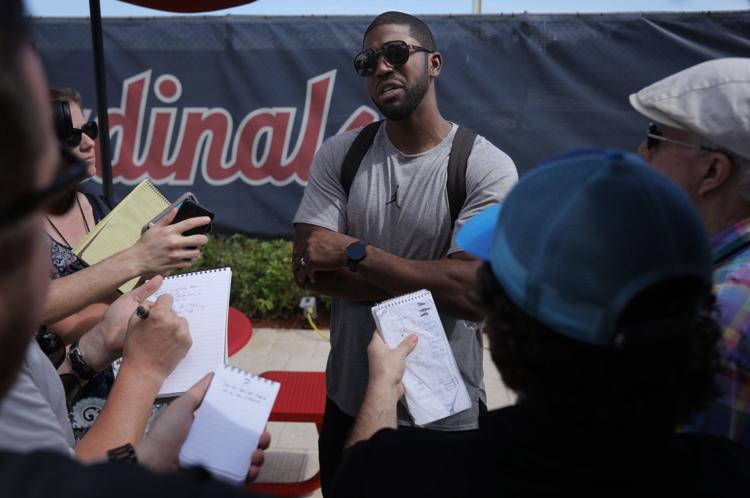 2019 Cardinals spring training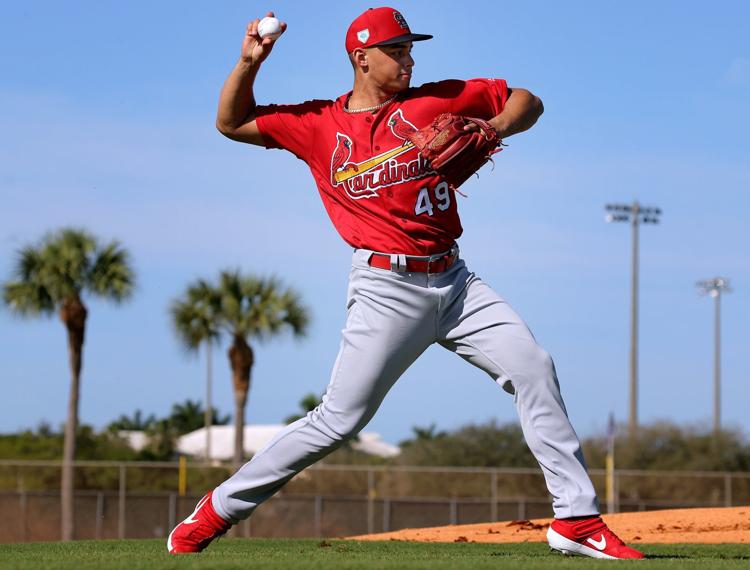 2019 Cardinals spring training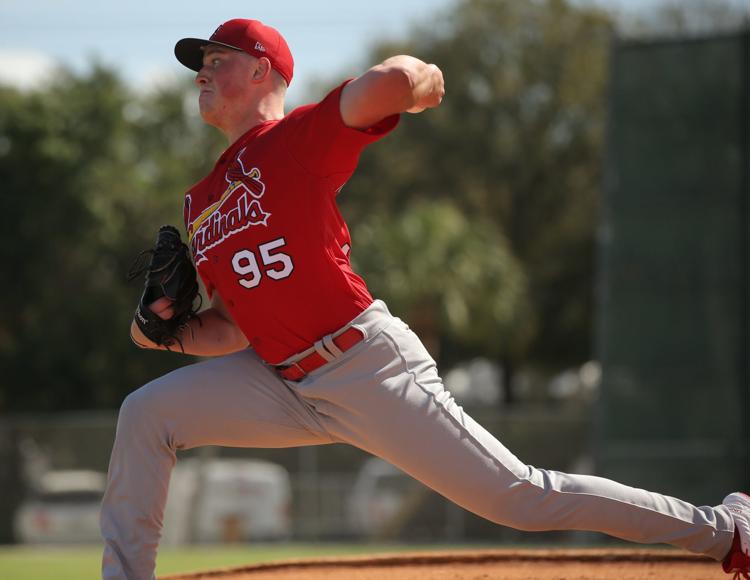 2019 Cardinals spring training