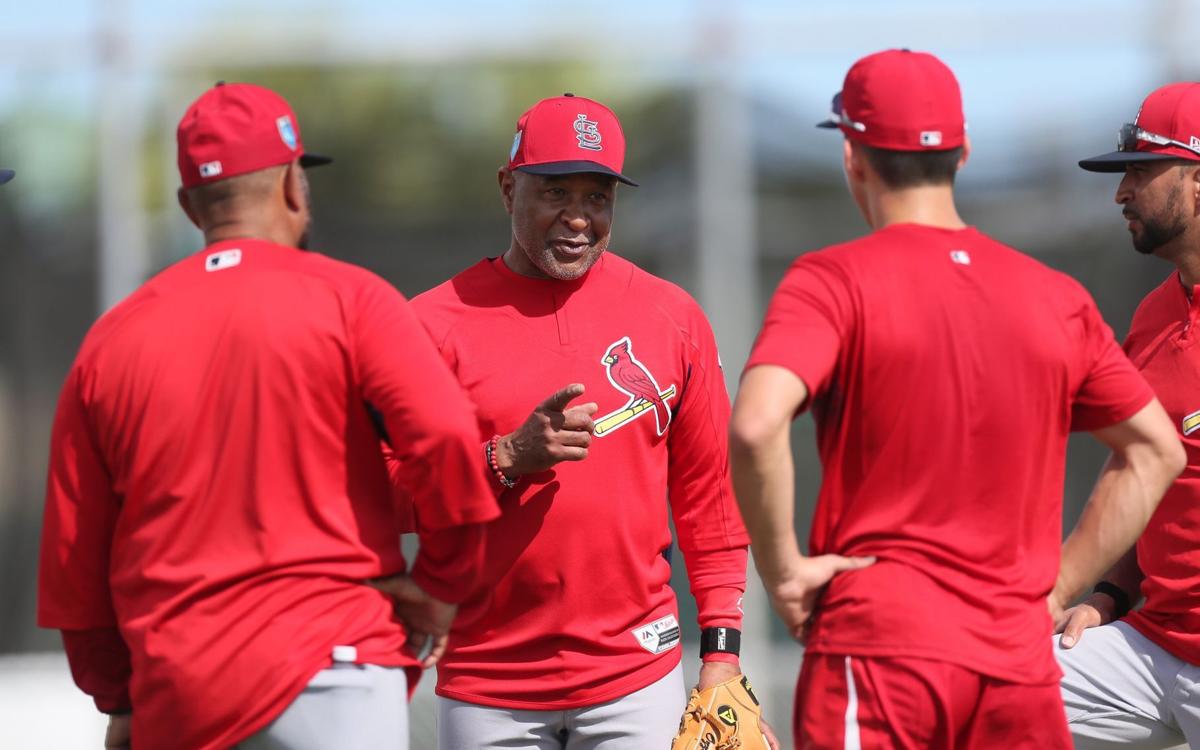 JUPITER, Fla. — There's something missing from Cardinals spring training camp. That's the icons, other than still active ones like Yadier Molina and Adam Wainwright.
Hall of Famers Bob Gibson and Lou Brock have died since the last spring training, and Hall of Famer Red Schoendienst passed a couple years before that. But, spring training staples like Hall of Famer Ozzie Smith and Cardinals Hall of Famers Chris Carpenter, Jason Isringhausen and Jim Edmonds aren't putting on the uniform for a week or two here as they have in the past because of COVID-19 protocols. Manager Mike Shildt misses those players as much or more than anyone.
"Camp's going great," Shildt said Wednesday. But Shildt said that for the first time in his 18 years in the organization, the Hall of Fame presence, knowledge and impact aren't something on which the players and staff can draw freely.
"It's a huge part of how to be ... good care-takers of the organization and being able to learn from these guys, including myself," said Shildt, who said he also has welcomed and will miss the couple of days that Hall of Fame manager Whitey Herzog often has spent in camp.
"Clearly, Mr. Gibson and Mr. Brock passed, and we miss Red. That still stings. We memorialize them with pictures in the clubhouse that we get a chance to enjoy. I plan to talk to Whitey in the next day or two and, of course, we'd see Ozzie by now. It's always a pleasure to see him on the field and see him talking to the infielders and to see him and Willie (McGee) and (Jose) Oquendo talking and sharing some memories.
"Chris Carpenter's been here the last several years and has been on the staff. Look, it's not the organization's choice. We only have so many spots for people who are with us on a daily basis, and there are a lot of people who are in the organization fulltime who aren't even here.
"It eliminates some really remarkable Cardinals from being with us. But we've got to be intentional about using Zoom to allow this group to connect.
"There's a lot of people that the organization cares about that we want to get in front of our players and our staff to make sure we continue to uphold what they built.
The aforementioned former stars were not just ceremonial additions, although Brock and Gibson in later years kidded that they were "celebrity coaches." Shildt said he was hopeful that Smith, the defensive wizard of his generation, could have some on-field face time with today's defensive wizard, eight-time Gold Glove third baseman Nolan Arenado, just acquired from Colorado.
"For a guy like Nolan Arenado to come into the organization, I think it's important for guys like Ozzie to be around and talk about some defensive things, take a few ground balls and have some fun with it," Shildt said. "Clearly, that can't happen in the moment, but my hope is that at some point this year at Busch Stadium maybe we can make that happen."
Smith, who is back in St. Louis, said he would be willing to do any sort of Zoom activity that Shildt wants and said he had been looking forward to meeting Arenado and working with the other Cardinals.
"It's a little disappointing," said Smith by telephone. "This is always a special time to get back and see the guys and watch them develop as players and people. But unfortunately this COVID has got everybody all messed up here.
"Arenado is going to be a fun guy to watch, he really is. A player like this comes along every blue moon to an organization. I'm sure he thought he was going to be in Colorado his whole career, but hats off to the Cardinals organization for being able to pull off a deal like this and get a player of his caliber who is going to have an immeasurable impact on the team, both from an offensive and defensive standpoint.
"It doesn't get any better than what they've been able to do, and I'm sure the players appreciate the excitement for this city and for the fans that will be created."
Herzog, who pulled off some whopping trades in his days as a general manager, said, "Getting Arenado and having the Rockies give them $50 million to take him off their hands is the damnedest thing I ever heard of. When I heard the deal being talked about, I almost put 100 bucks on the Cardinals to win (the World Series)."
When Smith does meet Arenado, Smith said he would like to know just what Arenado "sees" from play to play. "I don't know that we have to get into any long, drawn-out conversation about it because his reactions are so good over there at third base that it kind of reminds me of Terry (Pendleton) and Obie (Ken Oberkfell), who had those same types of instincts," Smith said.
"They don't have to be in one position to still be able to make a play. That's one of the things I prided myself on. We had scouting reports and we tried to play to the scouting reports, but sometimes it's being able to make that play when you're not in the best position.
"That's what makes (Arenado) great, like when he goes across the third-base line. Those are just instinctive plays. When you have three or four guys playing with instinct, good things are going to happen," Smith said.
"It would have been fun to watch (Kolten) Wong play, too, because the Cardinals would have been the odds-on favorites to be the best infield in baseball. But, I think Tommy Edman is going to do a good job. They're probably going to get as much consistency from him as anybody out there. Tommy Edman is one of those players who could have played with us."
High praise, indeed, because, by "us," Smith was referring to the crack Cardinals defensive infields in the early 1980s which had Smith, second baseman Tom Herr and first baseman Keith Hernandez to go with Oberkfell. Pendleton took over for Oberkfell later and also was solid, but Jack Clark wasn't Hernandez at first base, so Smith said the 1982 infield would get the defensive nod over the ones from 1985-87.
"This infield here right now probably comes as close to any infield the Cardinals have ever had," said Smith, although he qualified the statement by saying he hadn't seen enough of the 1960s infield defense which featured Bill White, Julian Javier, Dal Maxvill and Ken Boyer.
"But, from the teams I've been able to see," Smith said, "this infield is the best infield the Cardinals have assembled since that 1982 team."
Smith and Herzog keep their hands in these days by signing autographs. Herzog was headed for a session Wednesday and said recently he had been receiving a lot more mail asking him for autographs since Brock and Gibson had died late last year.
"I understand it," said Herzog, the second oldest living Hall of Famer at 89. "They're thinking that I'm the next to go."
Photos: Day 3 of Cardinals spring training full-squad workout
Third day of Cardinals full-squad workouts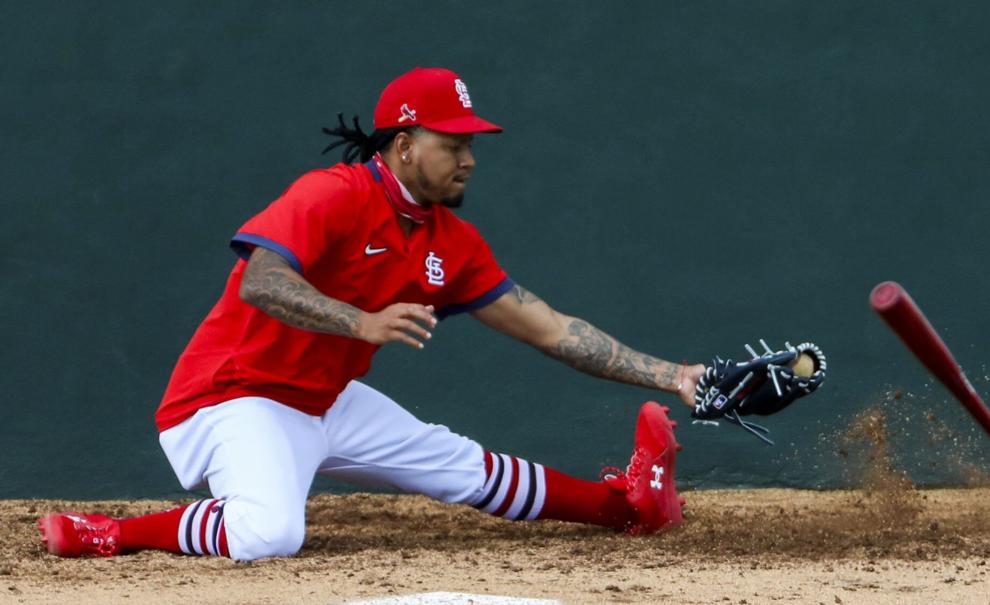 Third day of Cardinals full-squad workouts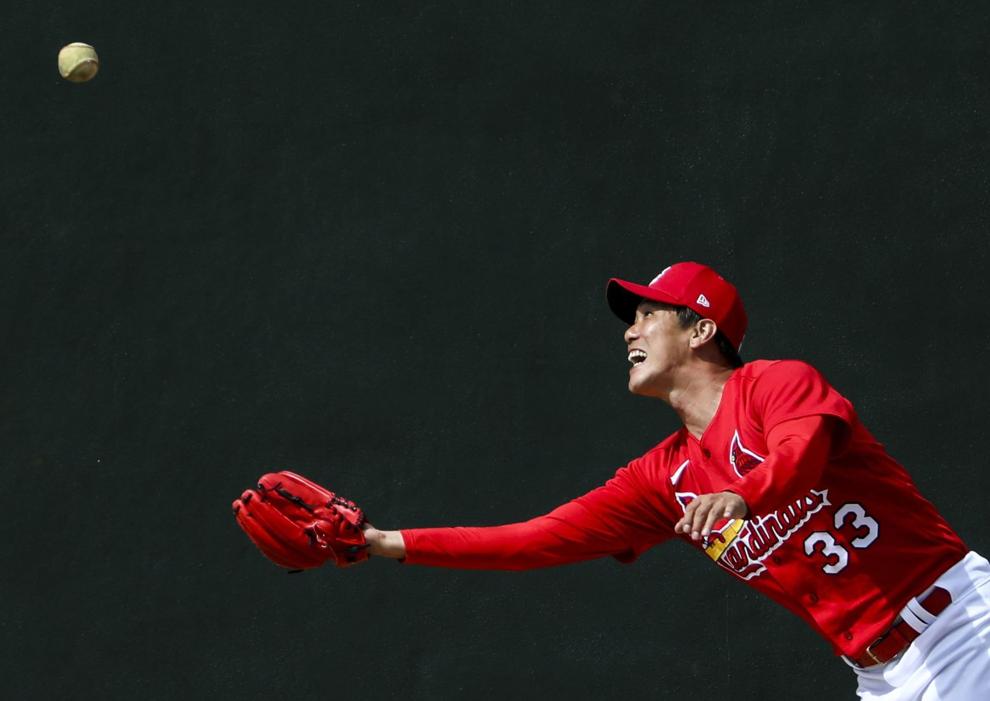 Third day of Cardinals full-squad workouts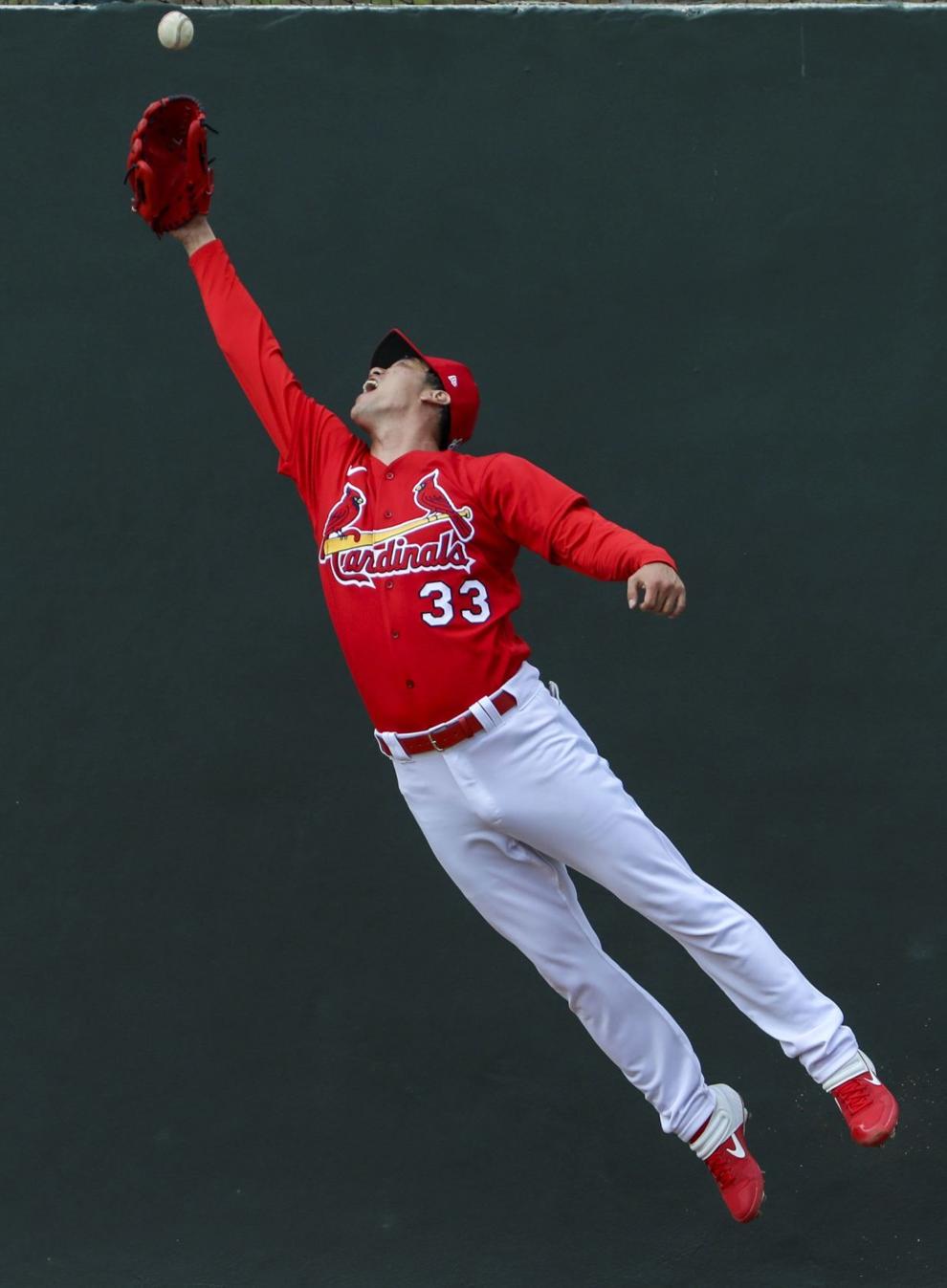 Third day of Cardinals full-squad workouts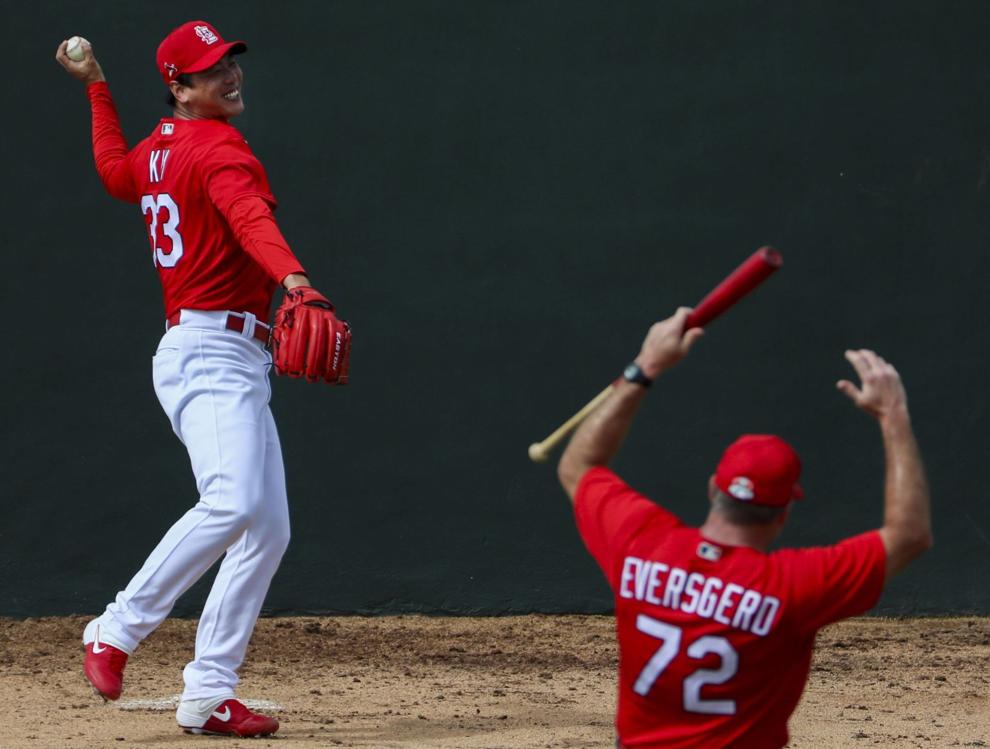 Third day of Cardinals full-squad workouts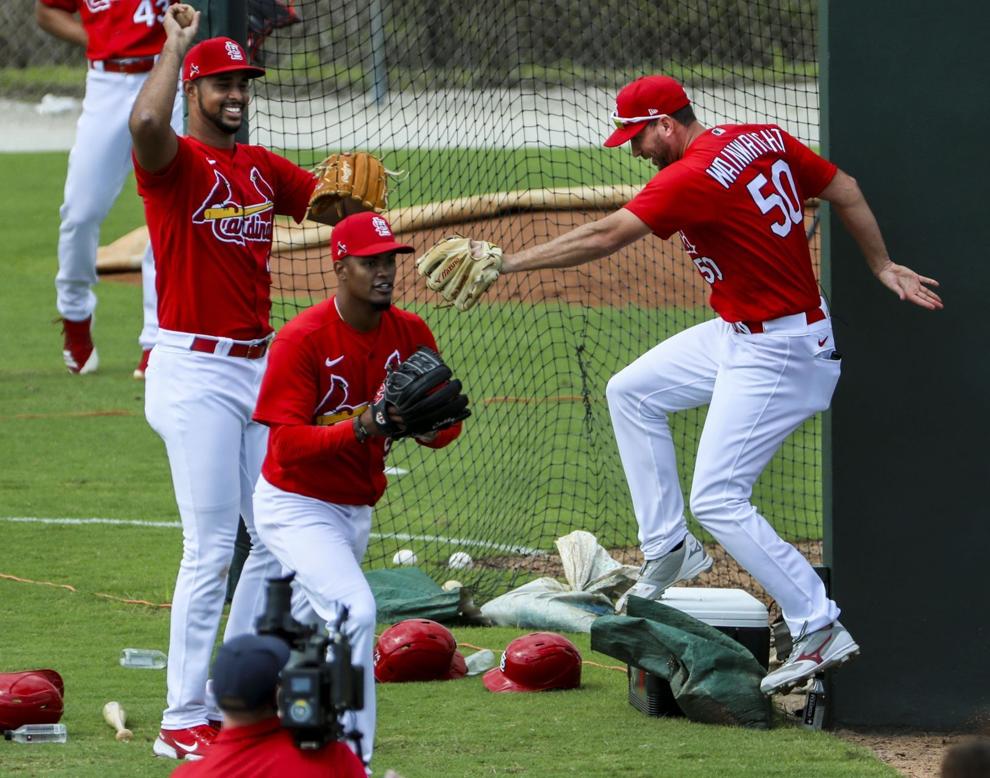 Third day of Cardinals full-squad workouts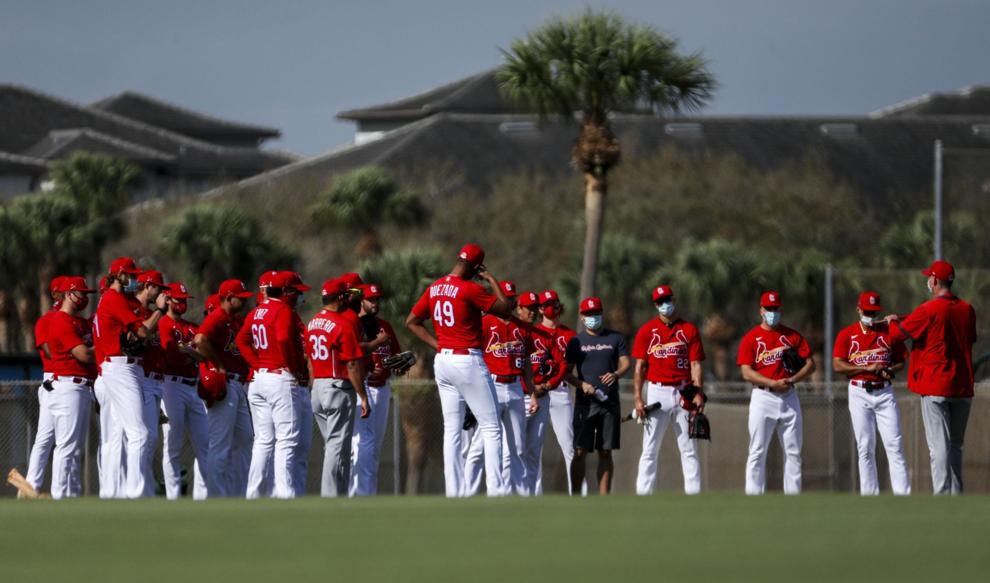 Third day of Cardinals full-squad workouts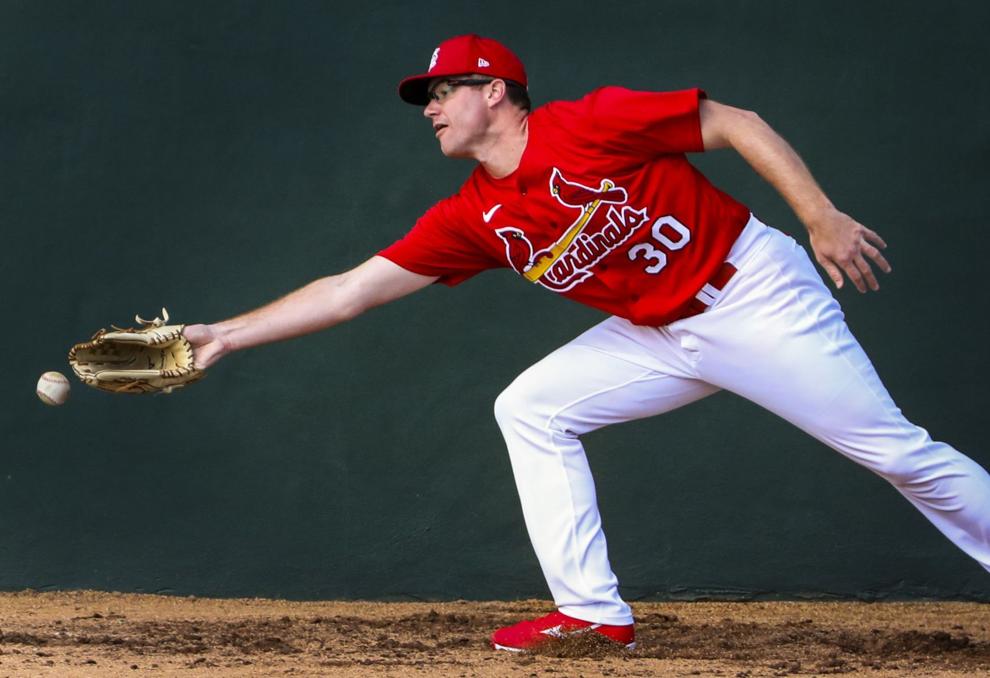 Third day of Cardinals full-squad workouts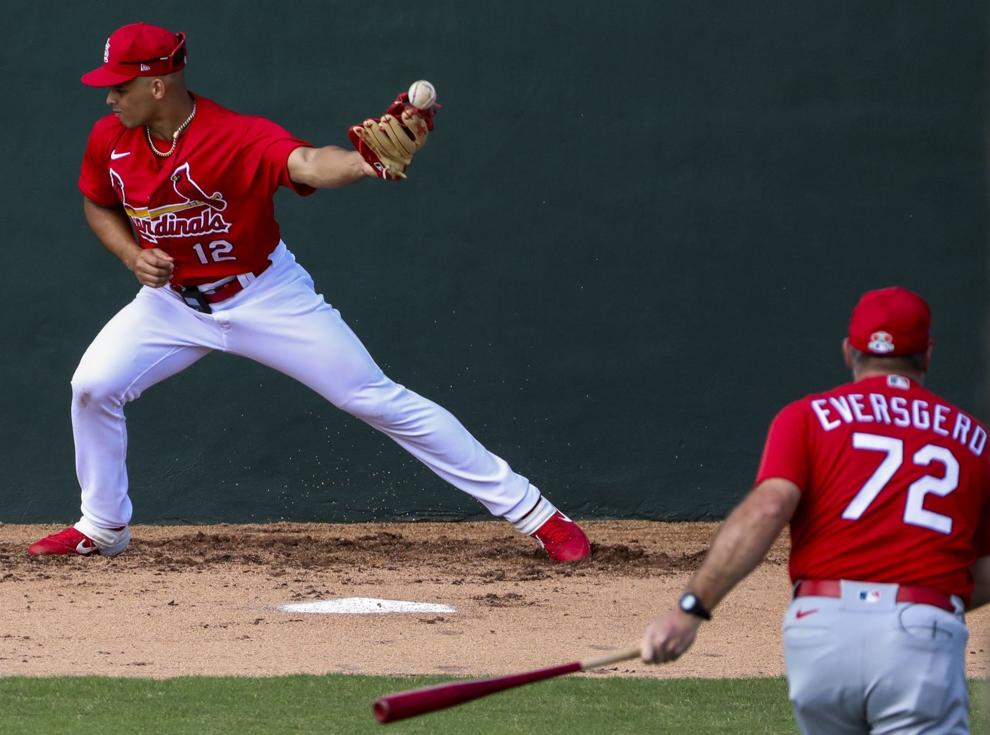 Third day of Cardinals full-squad workouts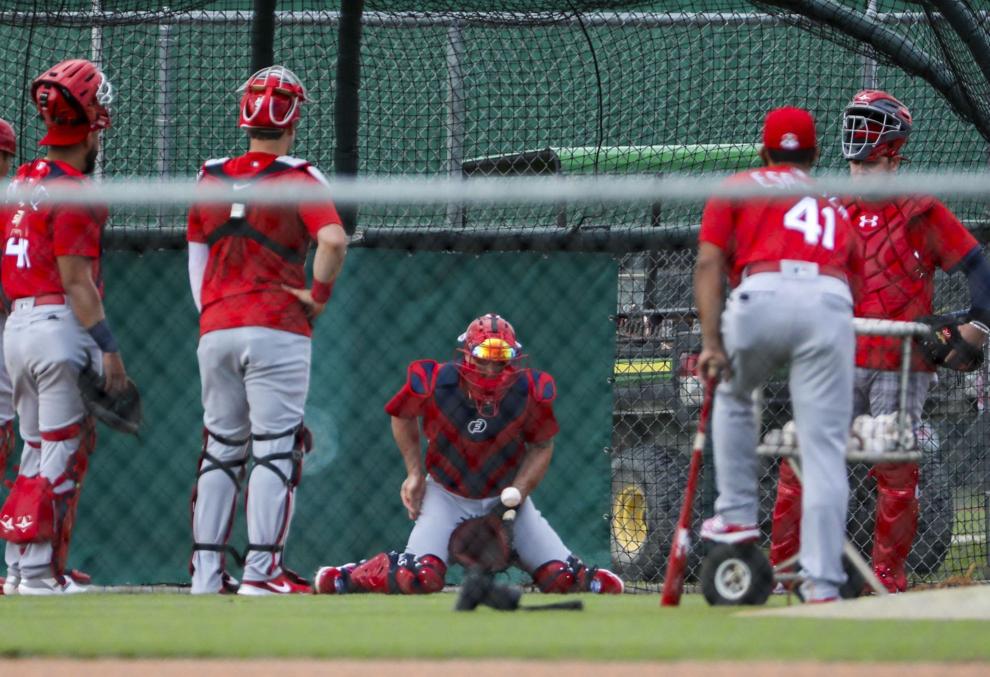 Third day of Cardinals full squad workouts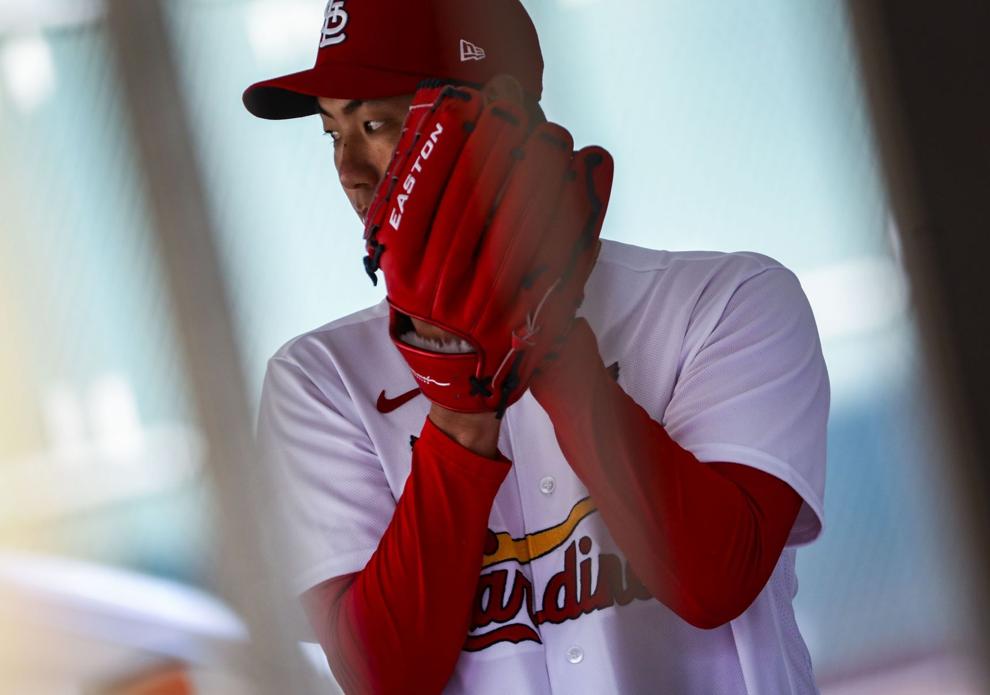 Third day of Cardinals full squad workouts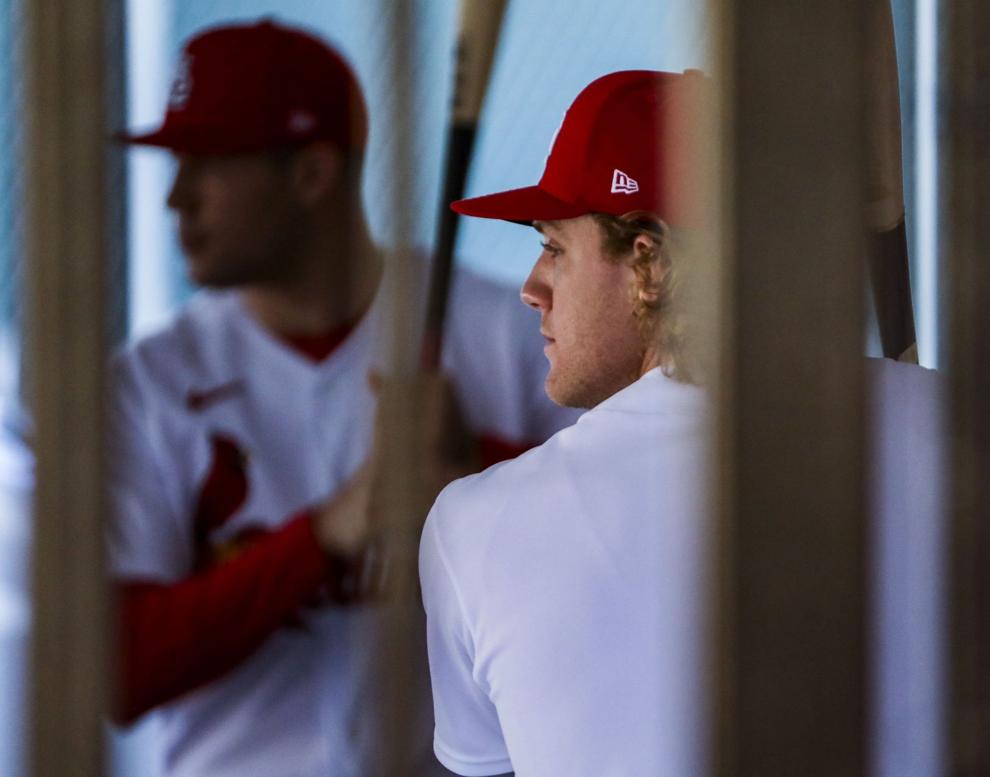 Third day of Cardinals full squad workouts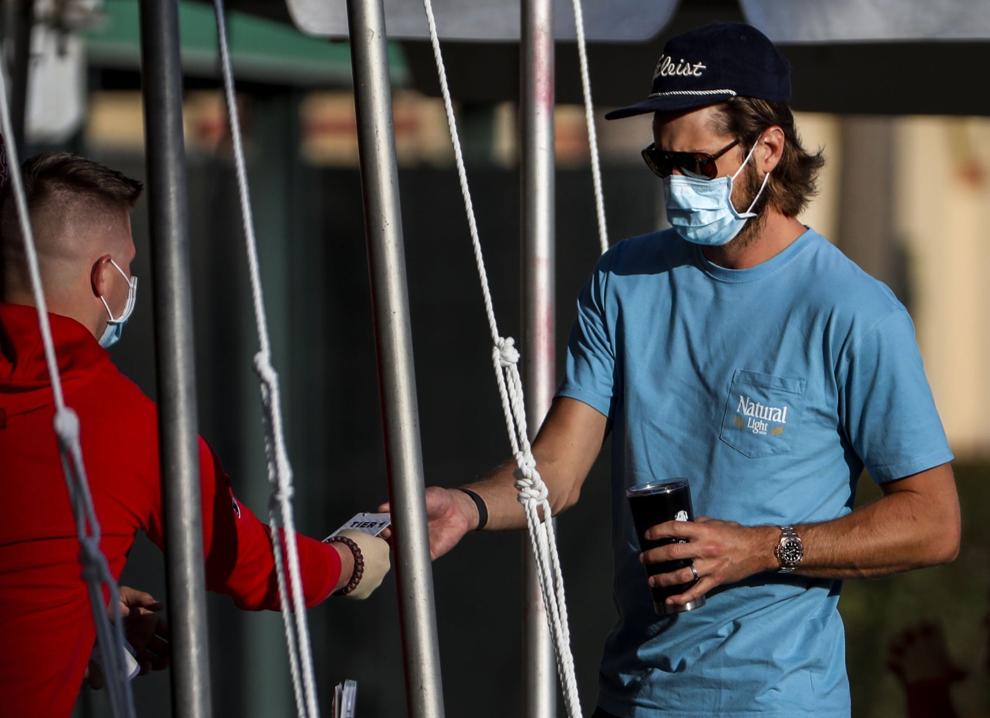 Third day of Cardinals full squad workouts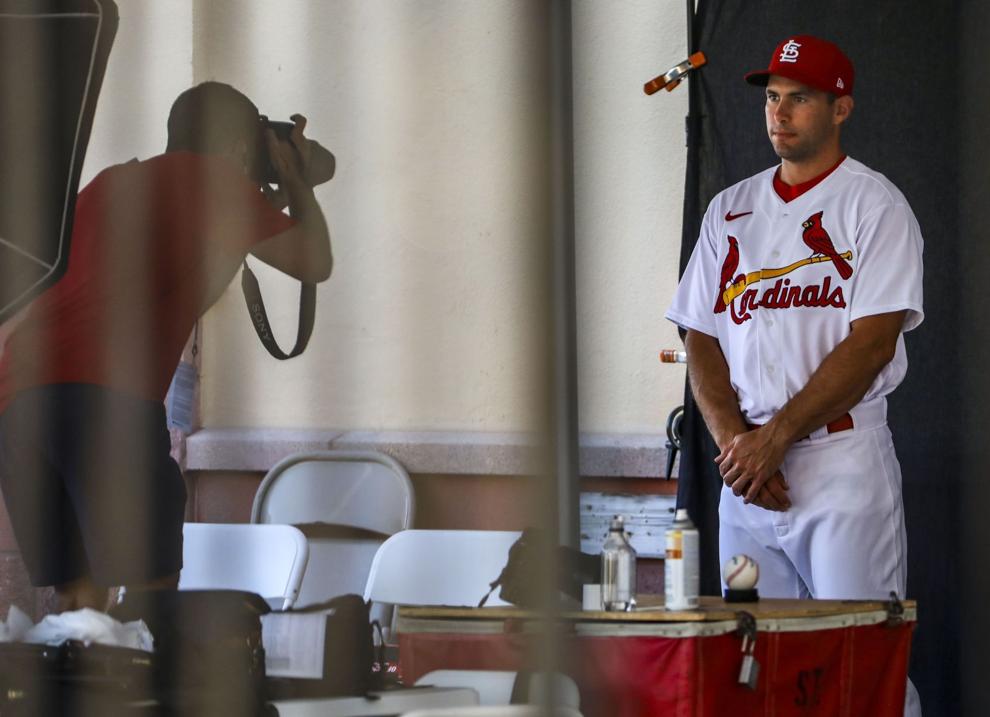 Third day of Cardinals full squad workouts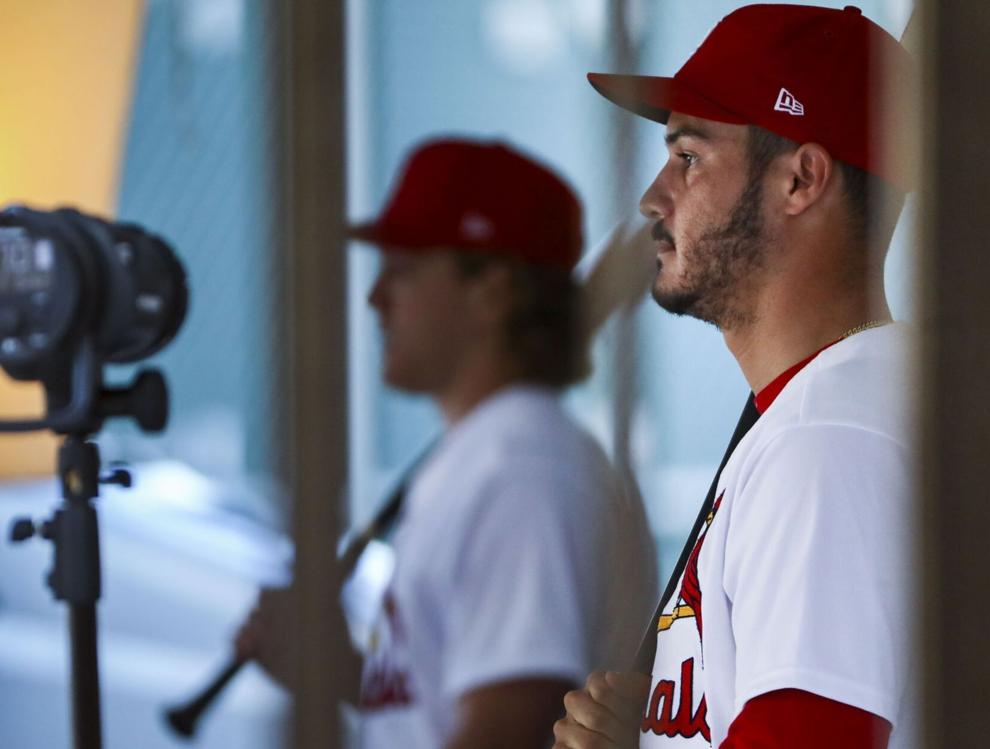 Third day of Cardinals full-squad workouts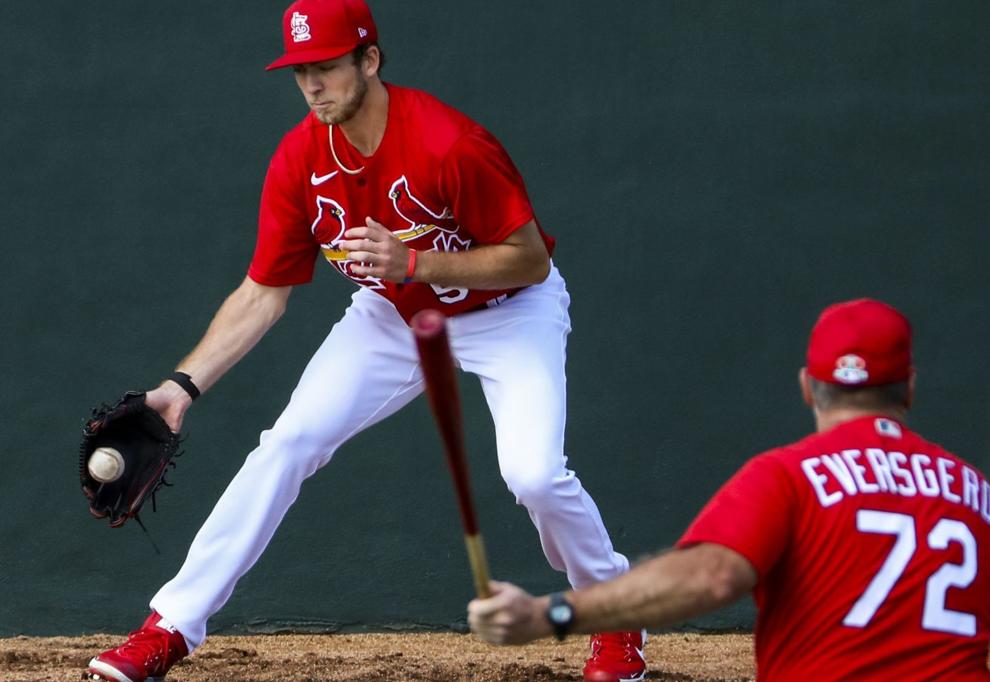 Third day of Cardinals full-squad workouts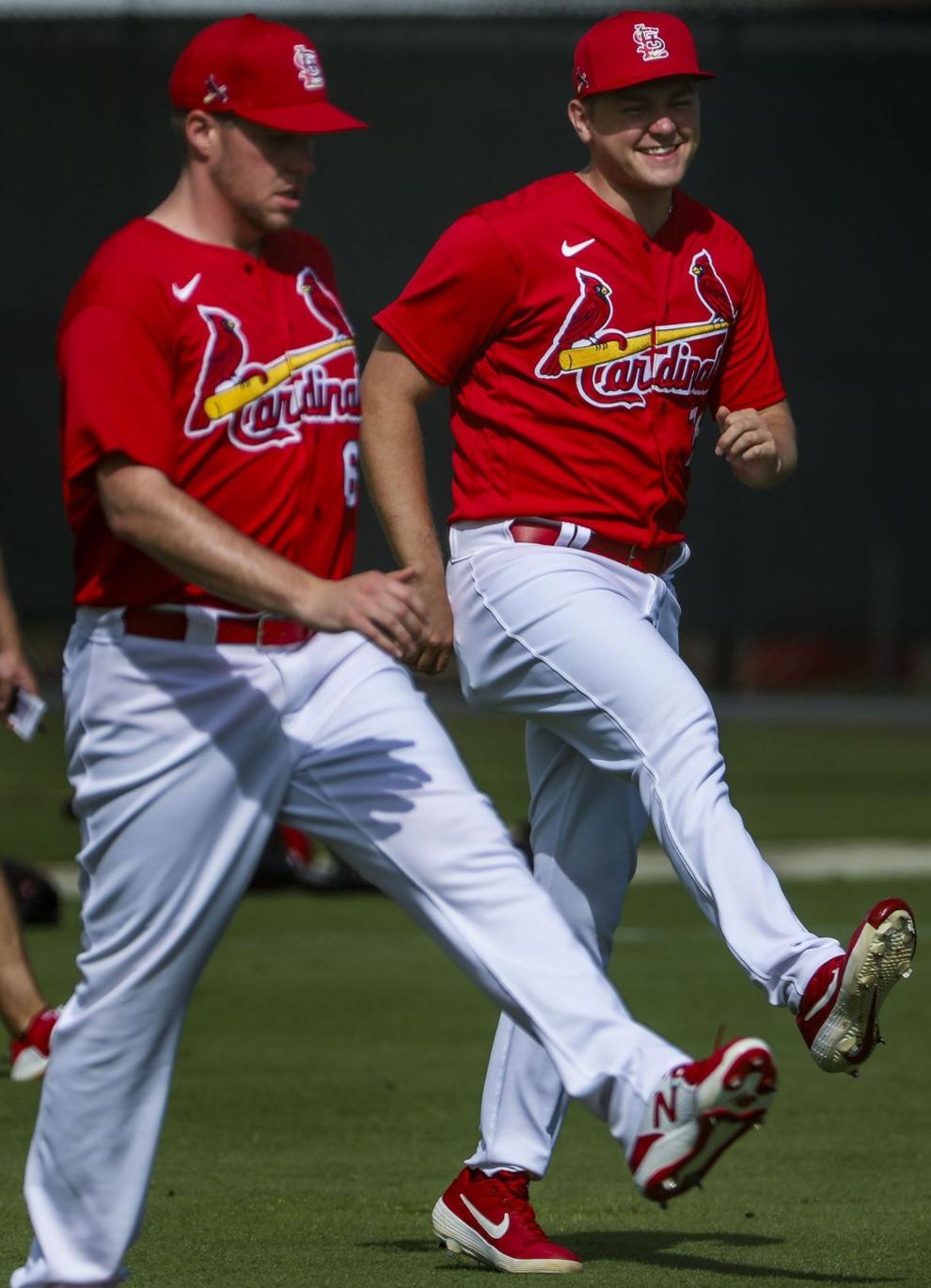 Third day of Cardinals full-squad workouts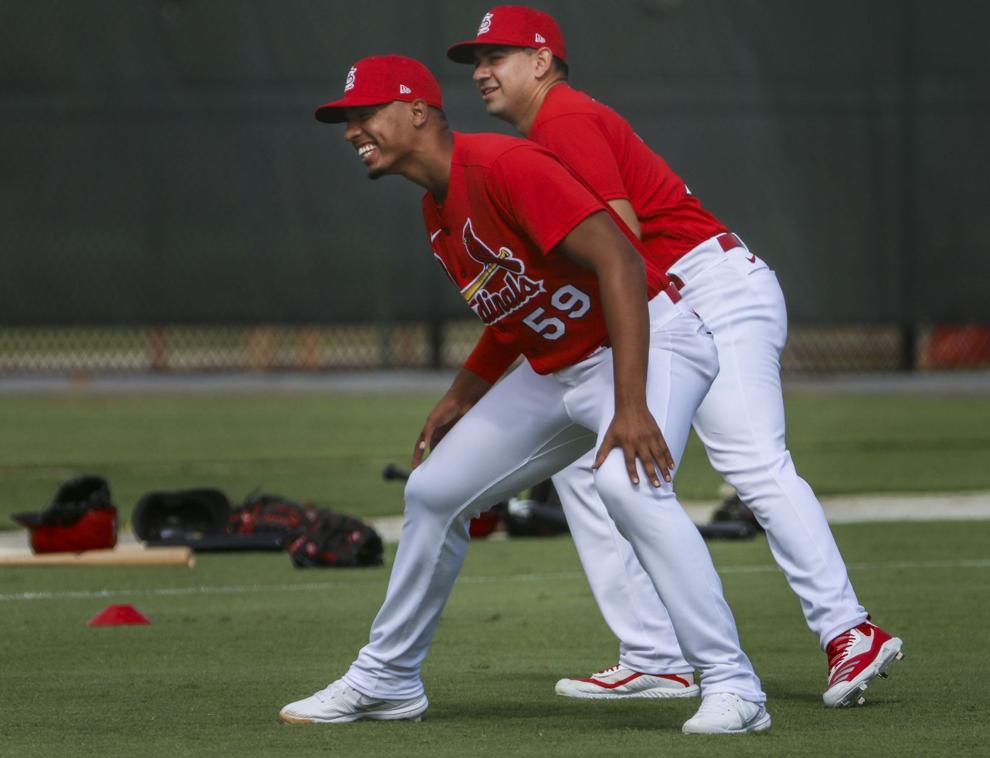 Third day of Cardinals full-squad workouts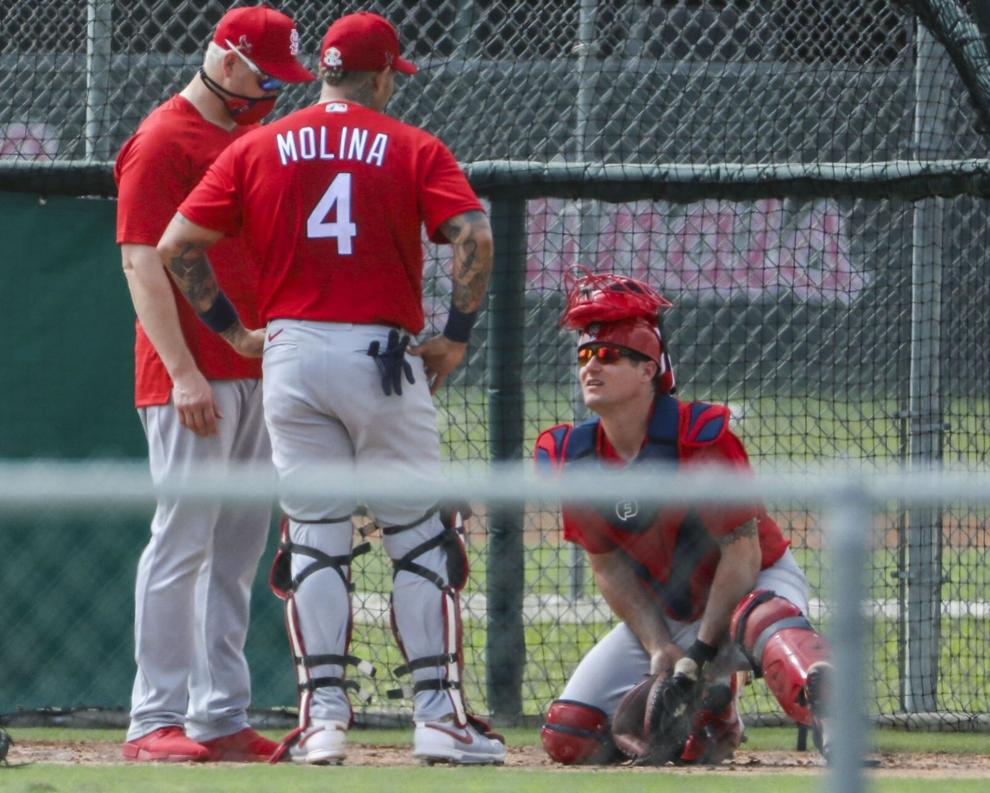 Third day of Cardinals full-squad workouts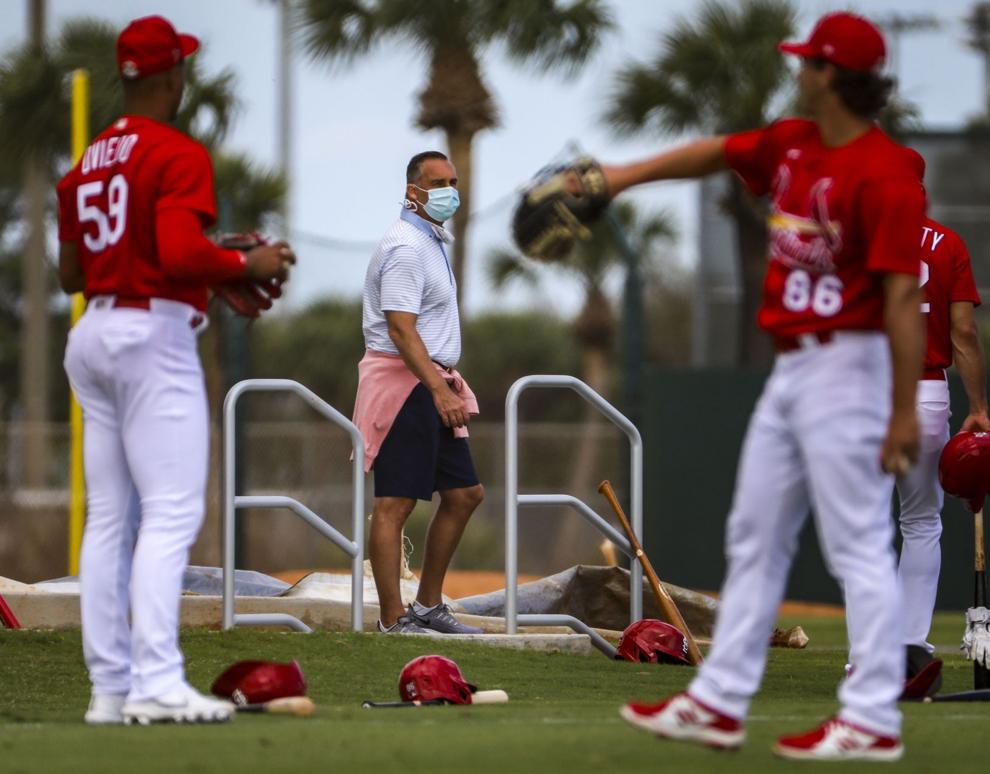 Third day of Cardinals full-squad workouts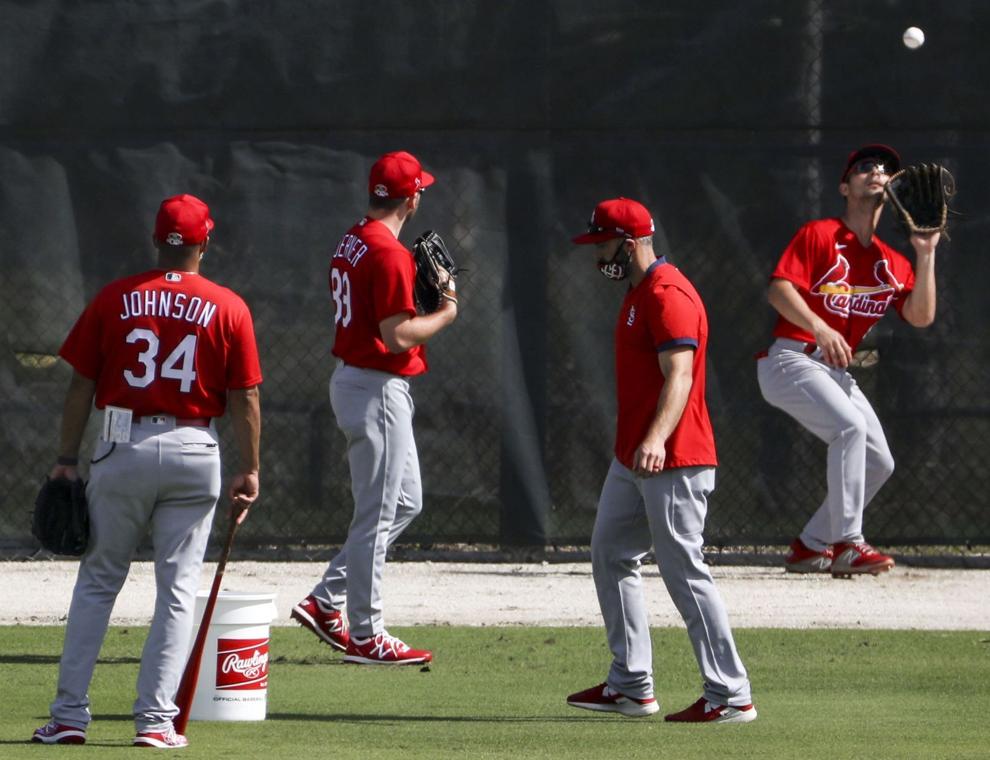 Third day of Cardinals full-squad workouts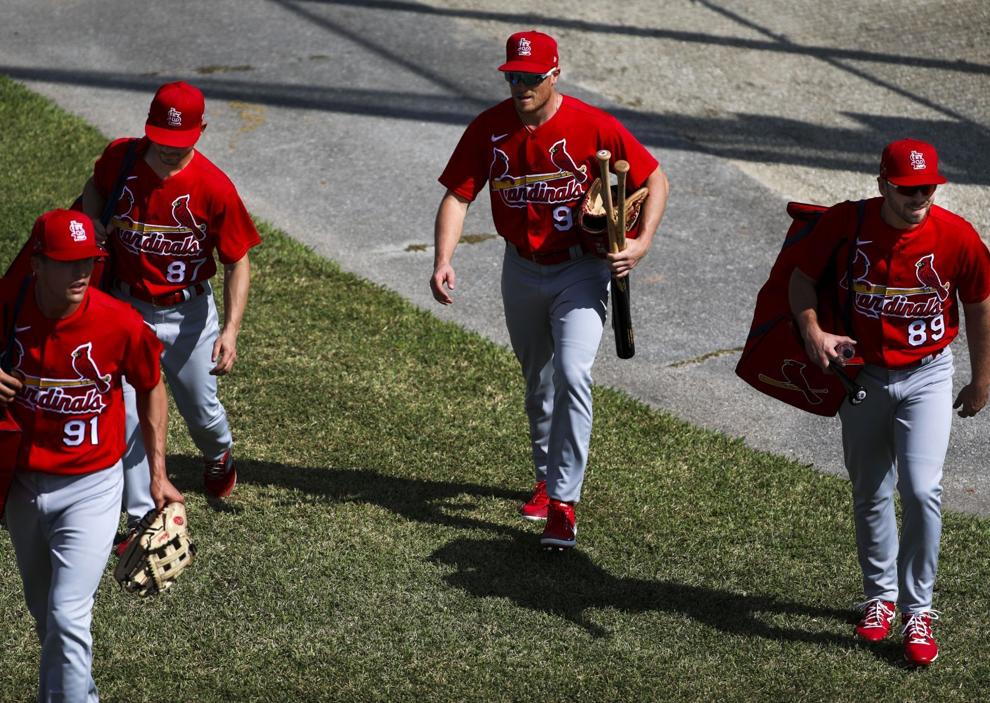 Third day of Cardinals full-squad workouts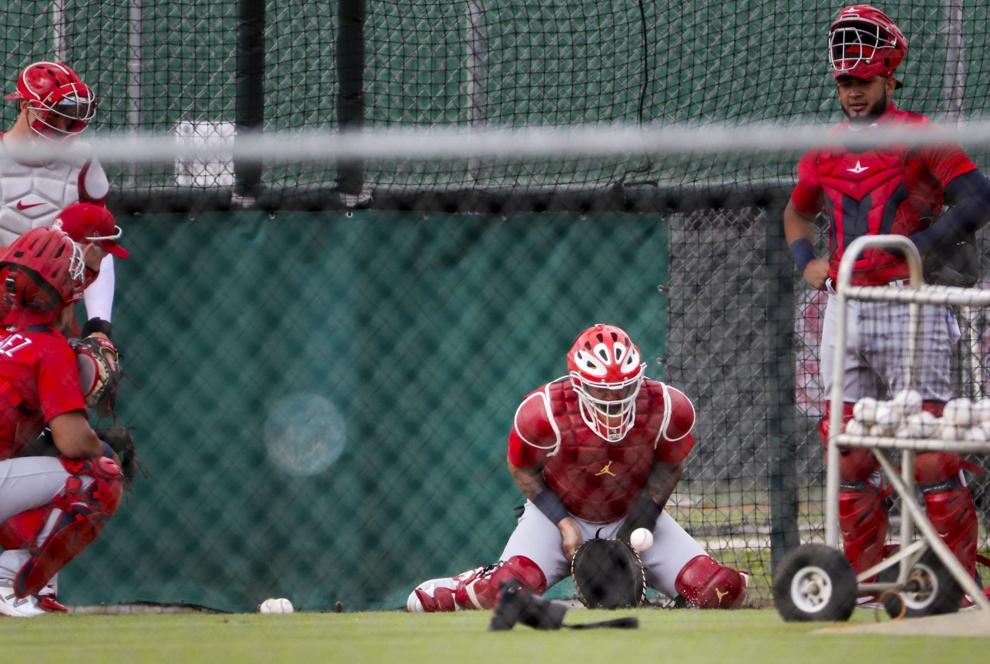 Third day of Cardinals full-squad workouts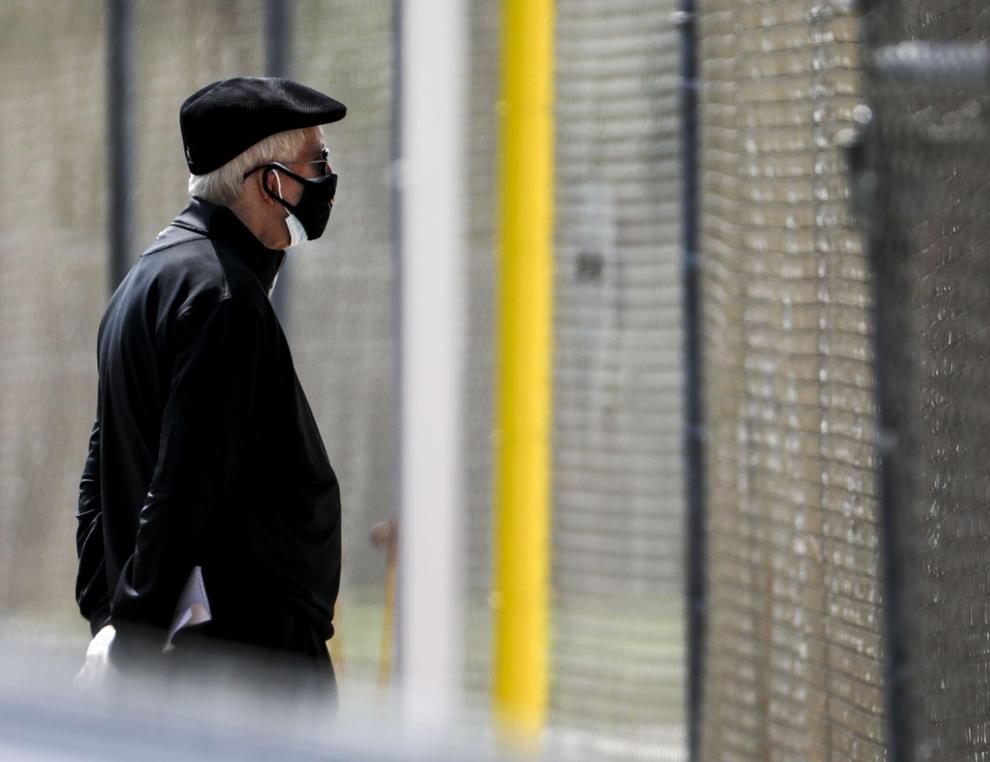 Watch now: Cardinals pitchers and catchers hold intrasquad competitions at spring training