Cardinals manager Mike Shildt, after his team's game was rained out Tuesday, said, "I spent a lot of time trying to take an inventory of where we are and where we need to go."
After his deep dive into statistical potpourri, Shildt determined that the team's defense was good, its base running was good, its ability to stop opposing base runners was good, the walk rate of his hitters was good and the low strikeout total of his hitters was good.
That basically left starting pitching and "damage" hitting, especially with men in scoring position, as weaker links. And Wednesday's first game of a day-night doubleheader with Kansas City, an 8-2 drubbing, did little to alter that assessment. The Cardinals had four leadoff walks and only one of those runners scored, long after the outcome had been decided.
Things started better in the nightcap, as Matt Carpenter drew a leadoff walk in the first inning and scored on a three-run homer by Marcell Ozuna in the Cardinals' 10-3 victory. But that bucked a trend. And after the first game, Shildt said he didn't want to be "knee jerk."
But he said, "Something's got to change. I can't alibi it. I've got reasons. I've got sound reasons. The reality is that we're not getting it done right now."
The Cardinals' 14th loss in 18 games meant that they didn't have a winning series for the sixth series in succession. They dropped to .500 (24-24) for the first time since they were 5-5, though they now are a game over after winning the second game. 
"We'll all take ownership. But I've got to take ownership, too," Shildt said. "I've got to figure out something and I've got to lead better, evidently."
HARD CONTACT, LITTLE REWARD
Speaking of his team's inability to make more out of its high hard contact percentage, Shildt said, "You can't guide it. If somebody would figure that out, man, that would be nice. I'd give him my number. It's a process that doesn't always lead to results and that's one of the reasons why this game is so fantastic.
"For you golfers . . . you read the line, you hit it correctly . . . nobody's jumping out in front of it, keeping it from going in the hole."
"In basketball . . . if you shoot it right, it's going in. This one, not so much. We just need to be mindful of staying with the course that works. It worked for the first five weeks of the season. It hasn't worked as much recently.
"Somebody figure that puzzle out. (But) no excuses."
GREGERSON GRANTED RELEASE
Reliever Luke Gregerson has cleared waivers and was granted his unconditional release from the Cardinals. Gregerson, who turned 35 last week, gave up five runs and 11 hits in 5 2/3 innings in six outings after completing a lengthy minor-league rehabilitation stint for his right shoulder.
Gregerson, who signed a two-year contract worth a total of $11 million and then incurred several injuries, appeared in only 23 games, covering 18 2/3 innings, in his two seasons with the club. He had no wins, losses or saves.
Reliever Mike Mayers, who has been on the injured list for five weeks because of a strained right shoulder, has begun playing catch and will do so again Friday. He hopes to start bullpen sessions in two or three weeks and would like to be pitching in the majors after the All-Star break, in July.
"There's a bunch of boxes I've got to check off," he said.
GALLEGOS CONTINUES TO SHINE
Righthanded reliever Giovanny Gallegos struck out two as he retired five in in succession in the first game Wednesday, extending his streak to six games of multiple strikeouts. That's the longest current run by any reliever in the majors. In 20 1/3 innings, he has struck out 33 and opponents are hitting just .169 against him.
"I'm not surprised by anybody having success," Shildt said. "But he's done a nice job."
Outfielder Lane Thomas was brought up from Memphis as the 26th player for the doubleheader and is slated to on Thursday to go to Nashville, where Memphis is playing. Thomas, who hit .400 with four runs batted in over 10 at-bats in an earlier tour with the Cardinals, is hitting .271 with one homer and 15 RBIs at Memphis.
He got into the second game, taking over in right field in the eighth inning with the Cards ahead by seven runs.
Relative to his first time up, the Tennessee native said, "It's the same game. Just try to drown out some of the noise and focus on what I have to do."
Miles Mikolas, Dakota Hudson and Jack Flaherty are scheduled to pitch, in order, against Atlanta here this weekend. But it is possible that Michael Wacha, unimpressive again in Wednesday's first game, will be passed over next week because of an off day Thursday with another off-day scheduled for Monday. Wacha has allowed three of Jorge Soler's six homers against the Cardinals in his career — including a three-run shot Wednesday. ... Harrison Bader, hit in the left elbow by a pitch in the first game but was back for the nightcap, entering the game in the sixth inning in center field. ... Tyler O'Neill, who had seven homers in two-weeks-plus at Memphis, has been sidelined because of a minor injury which Shildt did not want to address. It is likely O'Neill would be in the majors if he wasn't hampered.
Cardinals start Royals series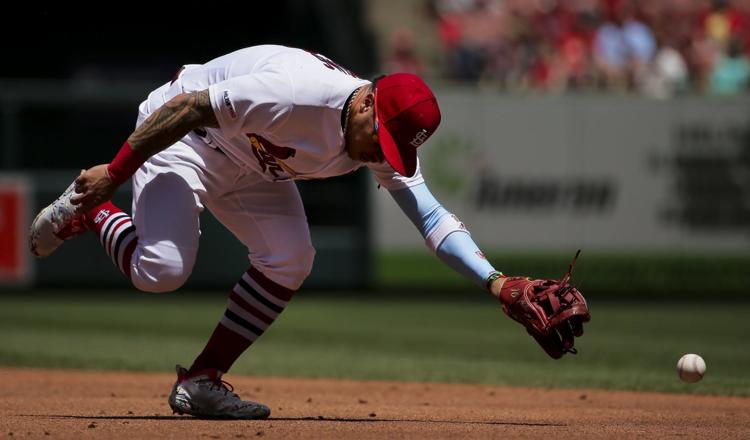 Cardinals start Royals series
Cardinals start Royals series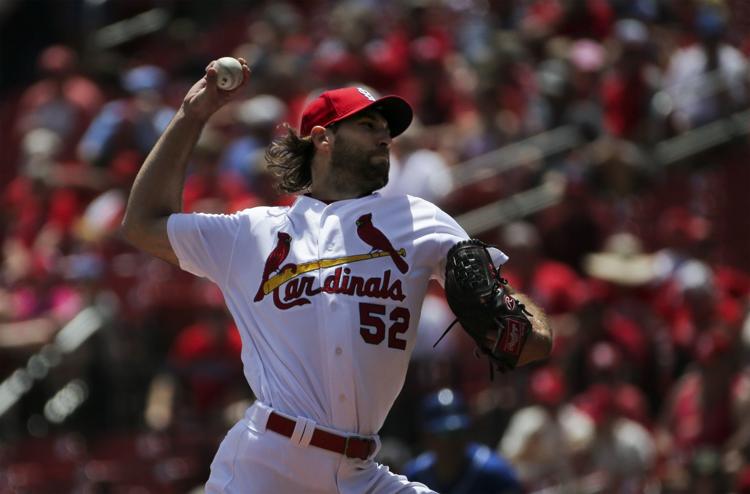 Cardinals start Royals series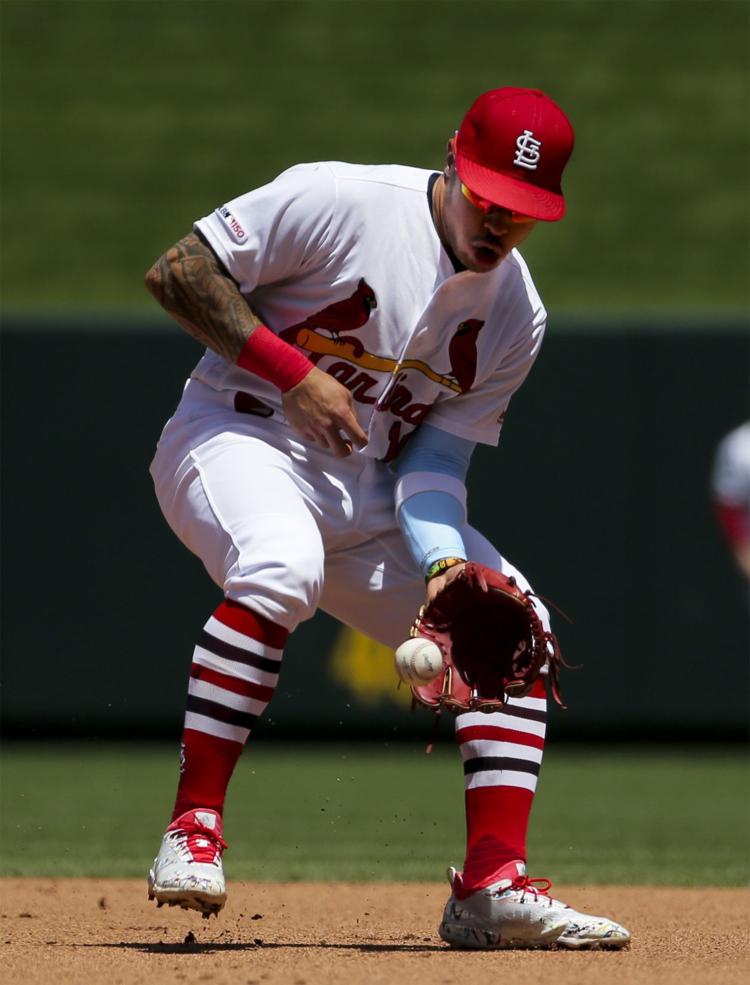 Cardinals start Royals series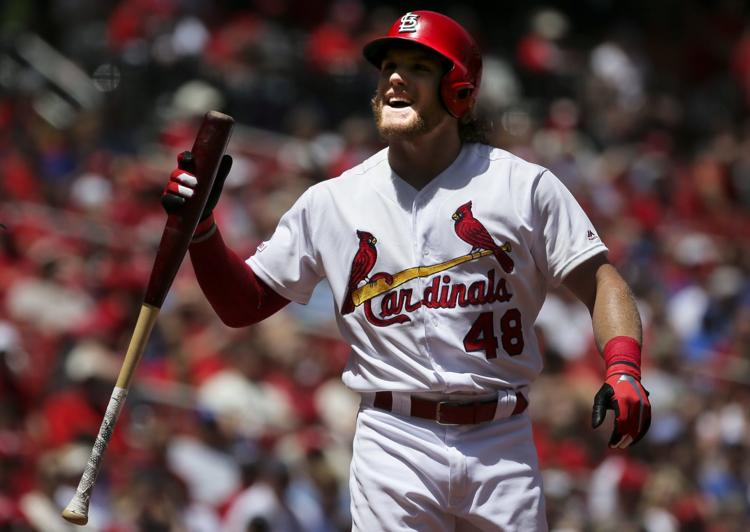 Cardinals start Royals series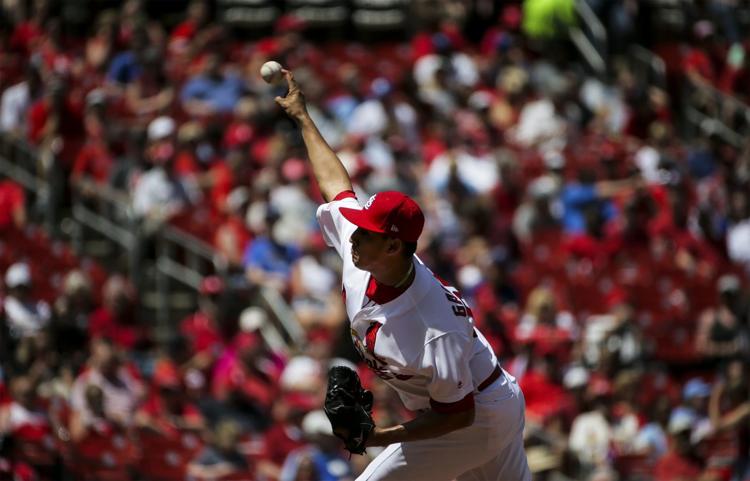 Cardinals start Royals series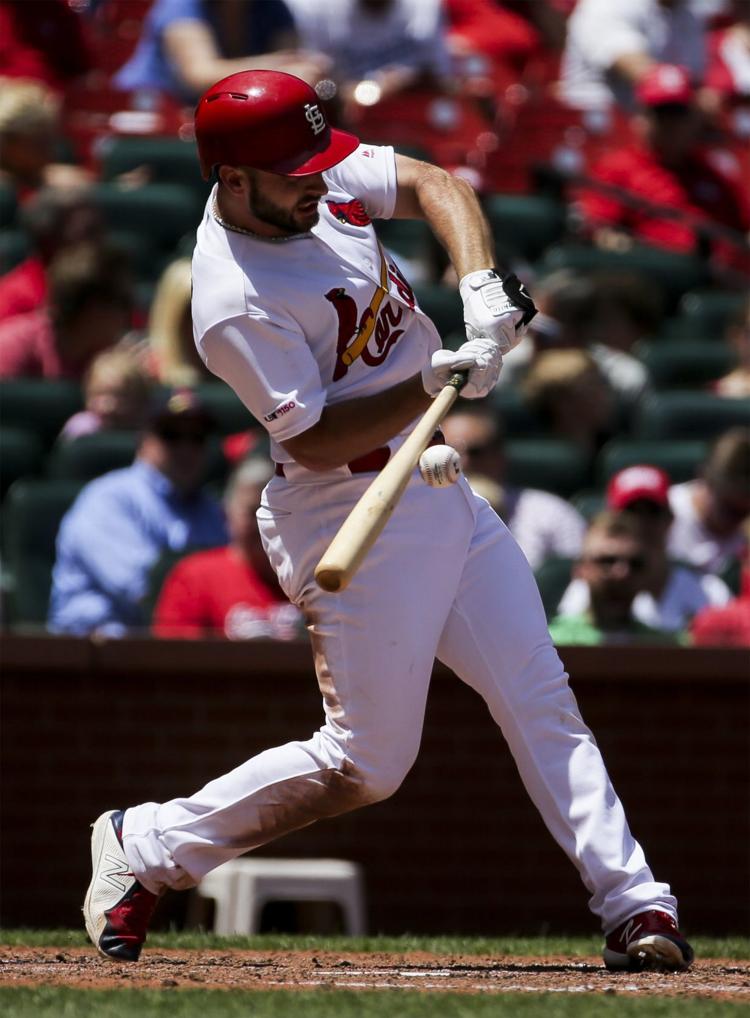 Cardinals start Royals series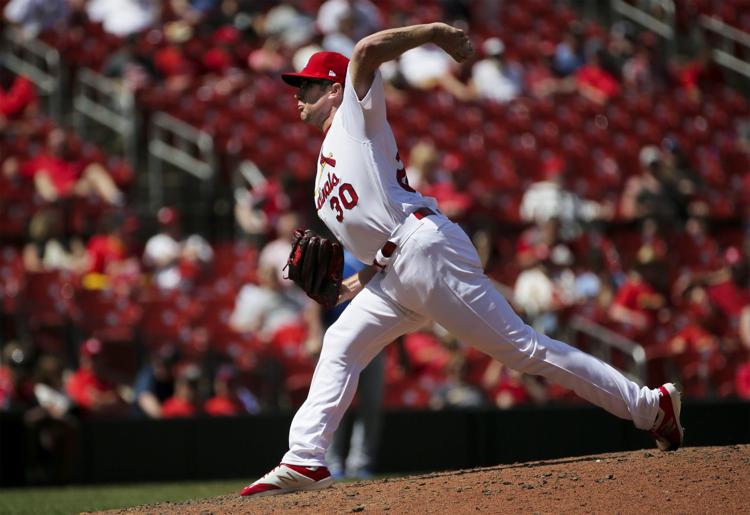 Cardinals start Royals series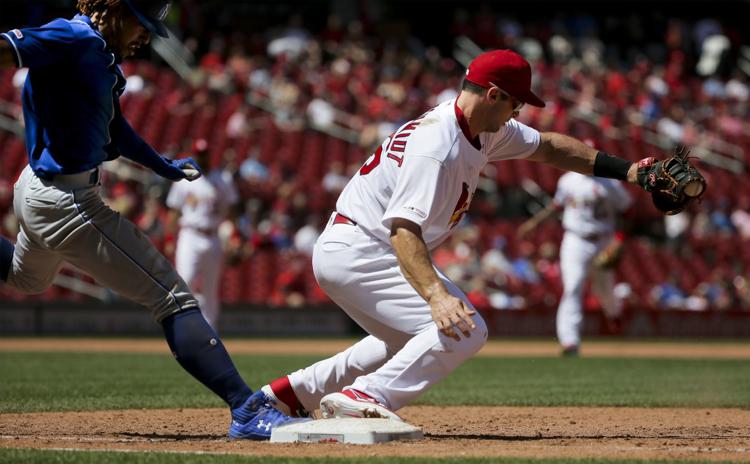 Cardinals start Royals series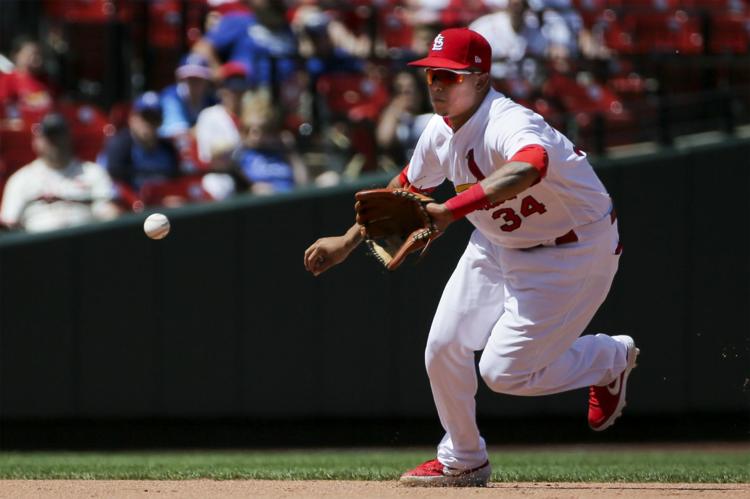 Cardinals start Royals series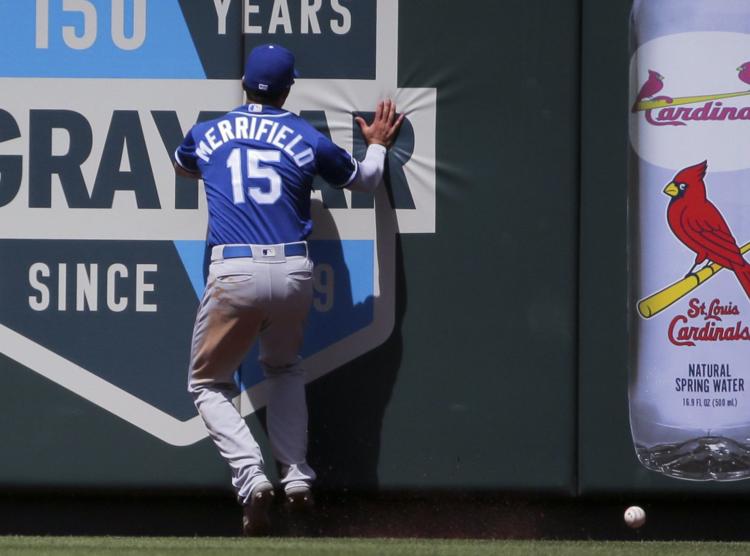 Cardinals start Royals series
Cardinals start Royals series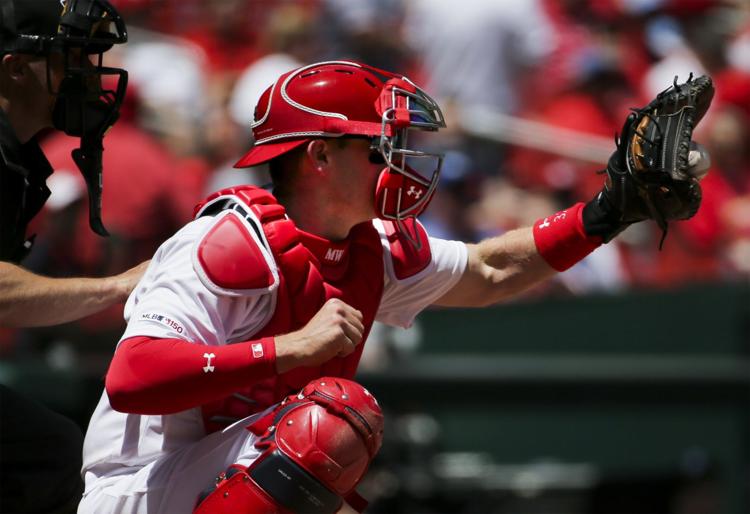 Cardinals start Royals series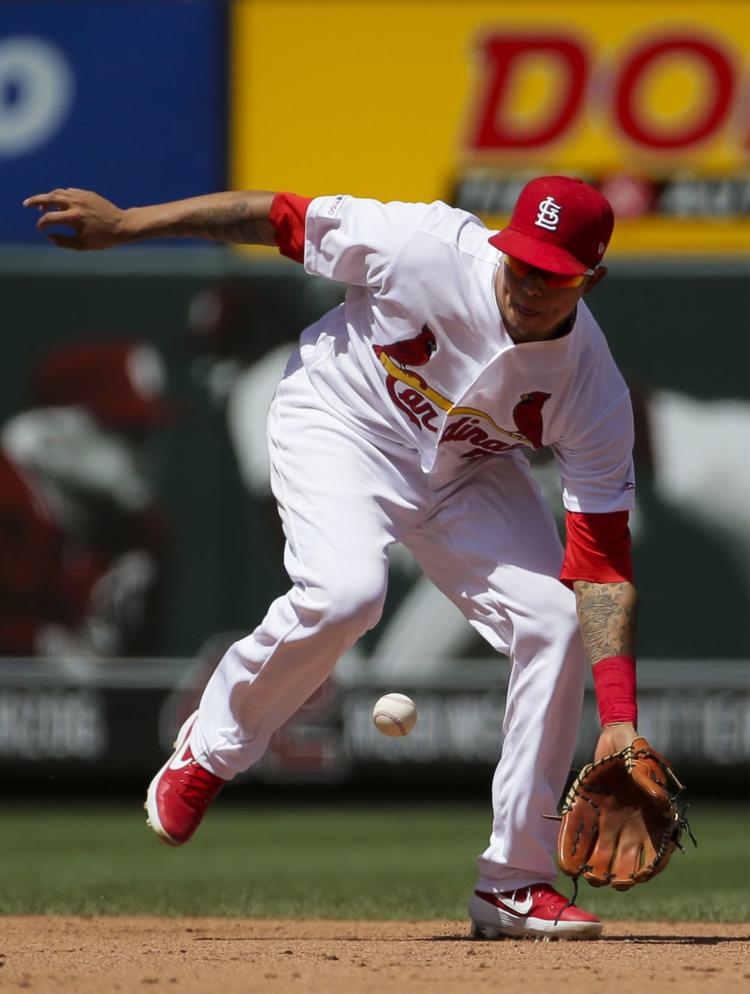 Cardinals start Royals series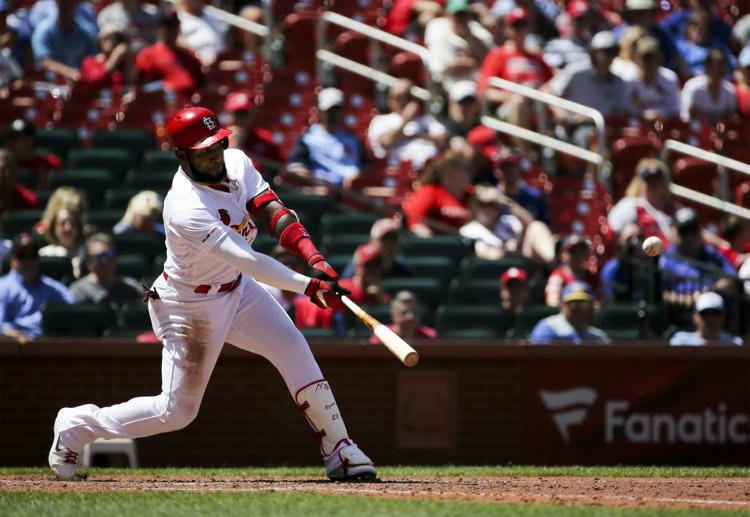 Cardinals start Royals series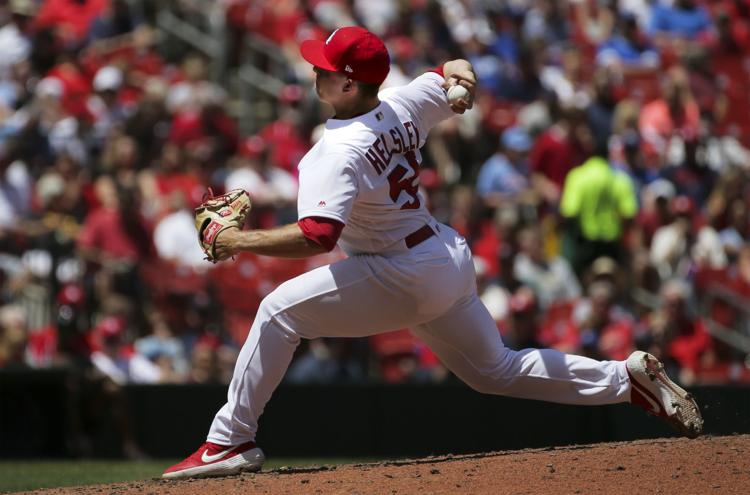 Cardinals start Royals series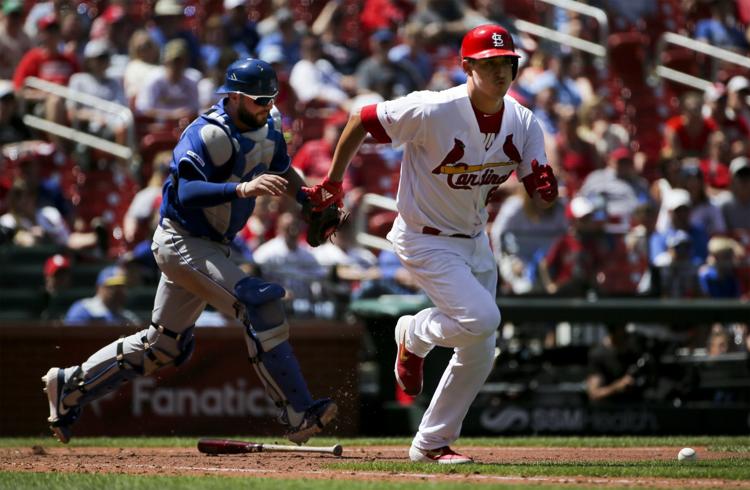 Cardinals start Royals series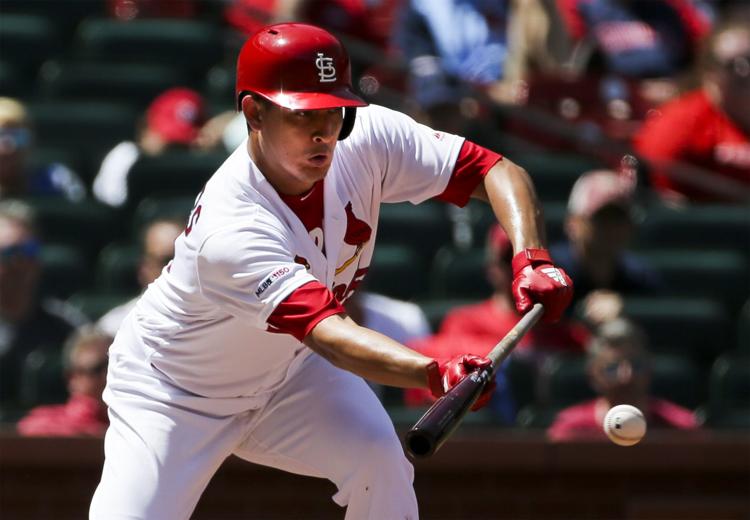 Ozuna, Carpenter homer, Cardinals split DH with Royals 10-3
Ozuna, Carpenter homer, Cardinals split DH with Royals 10-3
Ozuna, Carpenter homer, Cardinals split DH with Royals 10-3
LEADING OFF: Morton's streak, Biggio's bid, Wacha's move
Ozuna, Carpenter homer, Cardinals split DH with Royals 10-3