KANSAS CITY — The decision to replace Cardinals assistant hitting coach Mark Budaska with Memphis hitting coach Jobel Jimenez on Monday was thought to be a front-office move. Manager Mike Shildt said that president of baseball operations John Mozeliak certainly was a part of it, but Shildt made it clear Tuesday that the decision was made on Monday's off day — by himself.
"It's really a decision that I didn't want to make, but I'm comfortable and confident it was the right decision," Shildt said. "Collectively, it was made, but I ultimately made the decision. That was a difficult decision and not one that was taken lightly by any stretch of the imagination. It was done after multiple internal conversations to try to find a solution.
"After a while, it got to a point where I made the decision for the greater good and, moving forward, we'd make a transition."
Jeff Albert, more data driven, was hired as the head hitting coach before the season began, and Budaska, who finished last season as the interim hitting coach after John Mabry was fired, was made the assistant coach this year.
"I know 'Mo' mentioned that there were some philosophical differences and that would be accurate," Shildt said. "But, from my chair, I always encourage within our staff and within our clubhouse to have a very open, honest dialogue about what you think and feel. We welcome varying opinions. I think that's how we grow. We also want it to come from a like-minded place when we do it.
"It's not that there was a difference of opinion. It was about how it was ultimately, consistently handled.
"It's more about creating some consistent clarity and messaging. It doesn't have to be kumbaya and everybody is working off the same script all the time. But there does need to be clarity in what that looks like for the player and that communication being consistent and supportive. I didn't (think) that was taking place on a consistent basis."
Cardinals shortstop Paul DeJong said that from the beginning of the season "guys used both Jeff and (Budaska). Sometimes there's different ways of looking at things, and when they don't talk and exchange ideas, sometimes it's hard to get some collaboration.
"If either side is unwilling or unable to collaborate, that's going to cause some tension and some problems, so, for us as a group we just need to get to understanding and listening to each other and trying to come up with solutions rather than try to bring our pre-conceptions in — not really solving the problem but perpetuating it."
Perhaps it wasn't as clear as "old school vs. new school," and Shildt said that conclusion would be too "easy" to reach.
"There's just a lot of different ways for things to be done in today's game," Shildt said. "The open-mindedness to that and still look at what has worked for years . . . the blend of that is very important. We talked about that in the offseason to try to find what that sweet spot looks like. We're just looking to continue to find what that sweet spot is.
"It wasn't maybe the opinion being different, it was how it was handled."
Shildt said that in the last day he had spoken to every position player, including Harrison Bader, who is at Class AAA Memphis.
"Everybody was supportive," the manager said.
Second baseman Kolten Wong said, "(The change) was something that caught a lot of people off-guard."
Wong said he didn't think Albert and Budaska, 66, were a lot different in philosophies "but just a lot different in approaches. 'Buddha' was definitely a lot more laid back and tried not to make it . . . complex . . . that's the word I'm looking for.
"Jeff has his own approach and what he thinks his approach is doing to hitters. 'Buddha' was more about simplifying the game in 'old school.' It was one of those things where you had new school and old school kind of coming together. It can go one of two ways.
"(The Cardinals) were going down a different route, I feel."
Wong, a Hawaiian like Budaska and who was instructed by Budaska at Memphis and with the Cardinals, said, "(Decisions) obviously have to be made. It's a little above my pay grade as far as what's going on right now.
"You hope for nothing but the best for him. I'll see him this offseason. It was a decision the Cardinals made. And it is what it is.
"'Buddha' was kind of one guy I was able to talk to and reminisce about being back home, and he would kind of calm me down when I was going through some tough times, so I'm going to miss 'Buddha' for that and all the things that he's taught me."
Wong spoke of Budaska's ability to "simplify things for me when other coaches weren't able to get to that point. When you're at the highest level, some coaches try to take it too far and make you think a little too much while you're swinging. 'Buddha' was always there to simplify things and try to make it a little easier.
"A decision had to be made and, unfortunately, it was him."
DeJong, who also had Budaska at Memphis and in the big leagues, agreed with Wong about the simplistic approach to hitting.
"There were little weaknesses between him and Jeff based on working on weaknesses or working on strengths," he said. "There was some difference of opinion but overall I felt got information from both of them. I had Jobel at Peoria in 2015. I'm comfortable with him. Jobel also simplifies things. He'll also be able to speak Spanish to some of the Latin guys. Some new energy, some new direction, can be good for all of us.
"I'm very thankful for (Budaska's) service to us. It's one of those things were there's a difference of opinion and you've got to move on."
First baseman Paul Goldschmidt said he "didn't have any problems with 'Buddha' or Jeff. The coaching staff and the front office made the decision. Everyone's a little different. But I don't know. . . . sorry."
Shildt said "I've got a ton of respect and have had for Mark Budaska for going on 12 years that I've known him in the organization. He's done a tremendous job. He's been a big contributor to what we've done here."
---
Photos: Cardinals blank Royals
Hudson solid, Cardinals crack Keller in 6-0 rout of Royals
Hudson solid, Cardinals crack Keller in 6-0 rout of Royals
Hudson solid, Cardinals crack Keller in 6-0 rout of Royals
Hudson solid, Cardinals crack Keller in 6-0 rout of Royals
Cardinals Royals Baseball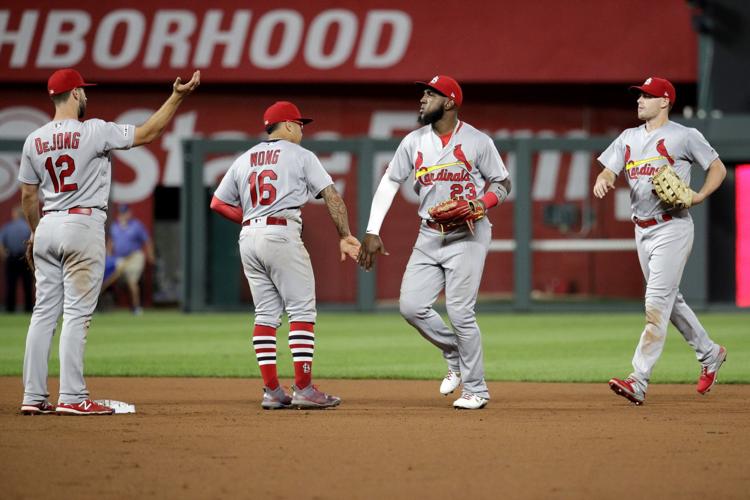 Cardinals Royals Baseball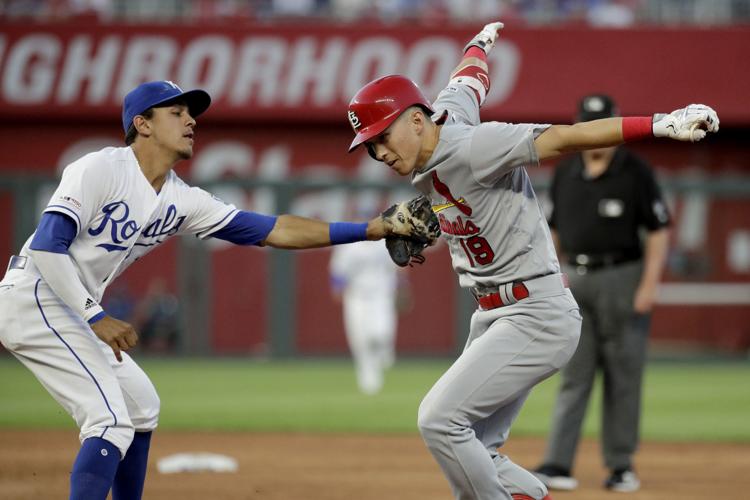 Cardinals Royals Baseball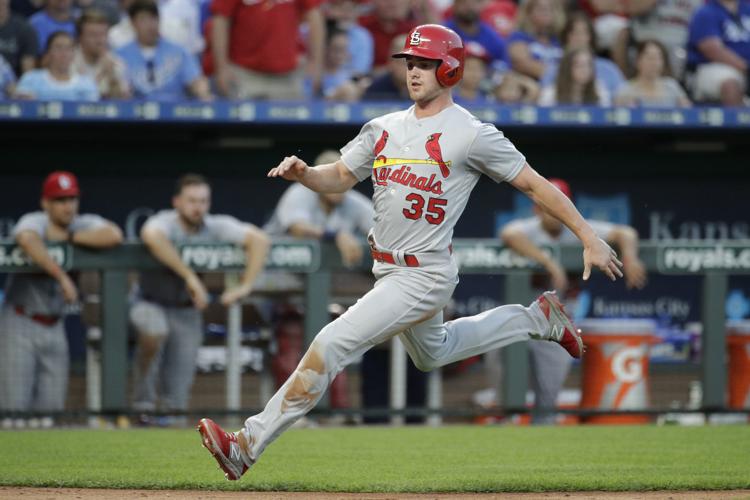 Cardinals Royals Baseball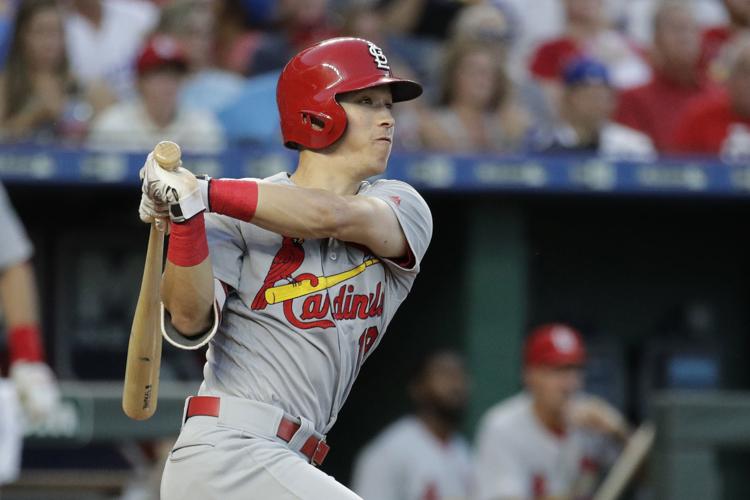 Cardinals Royals Baseball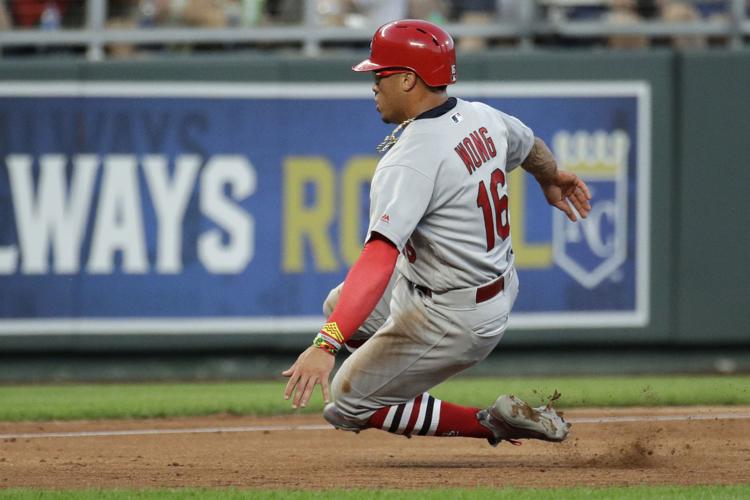 Cardinals Royals Baseball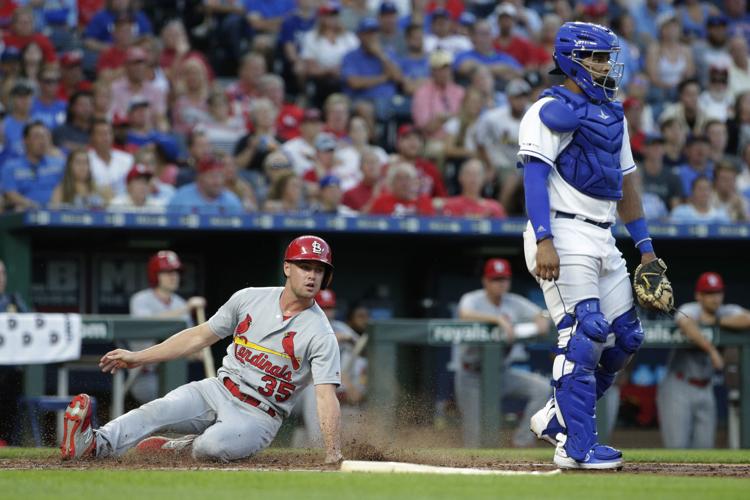 Cardinals Royals Baseball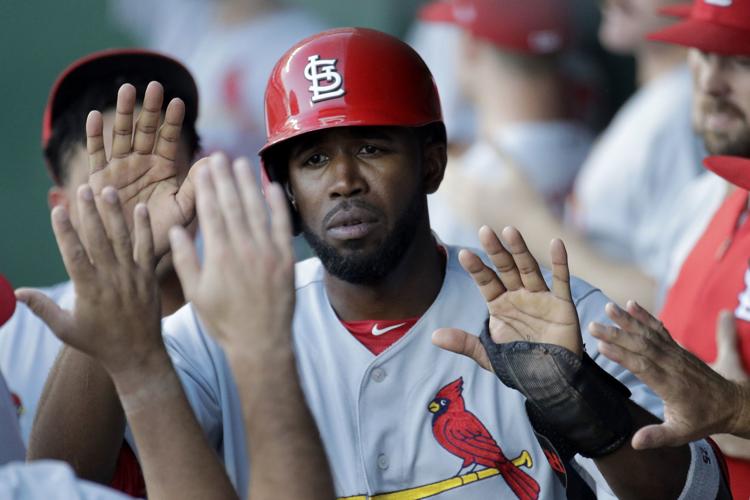 Cardinals Royals Baseball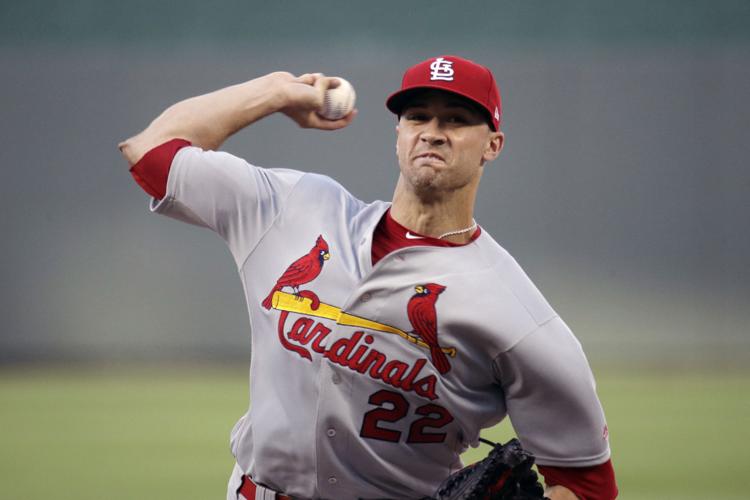 Cardinals Royals Baseball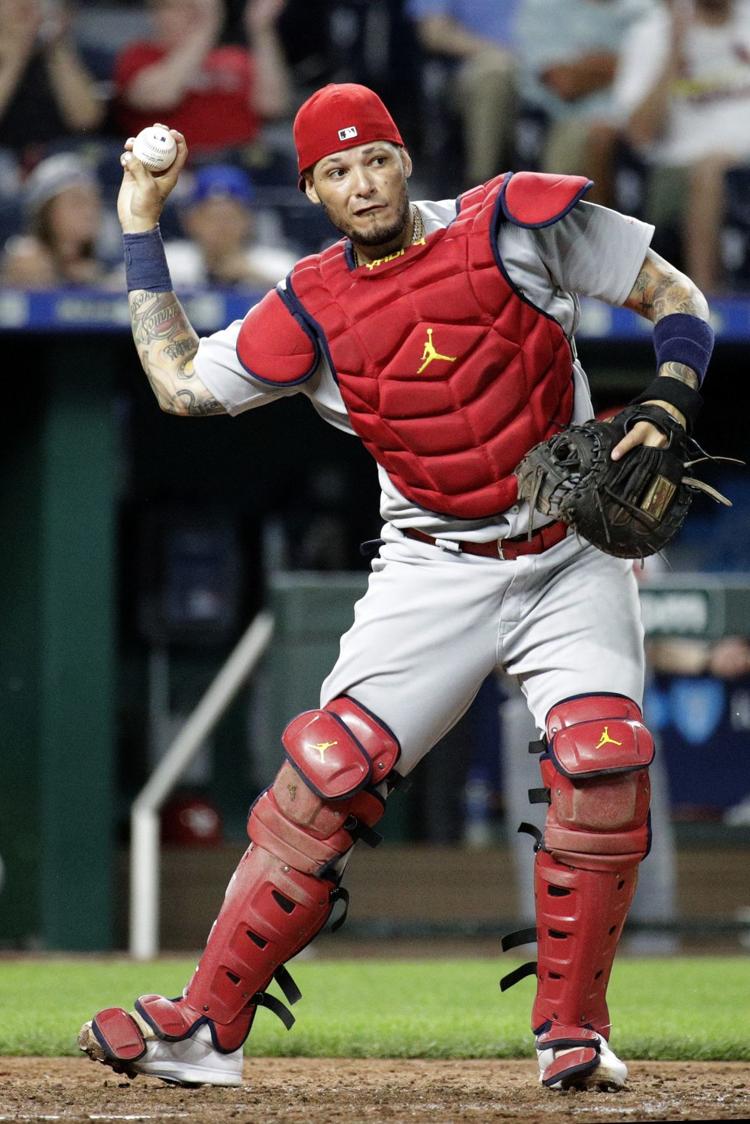 Cardinals Royals Baseball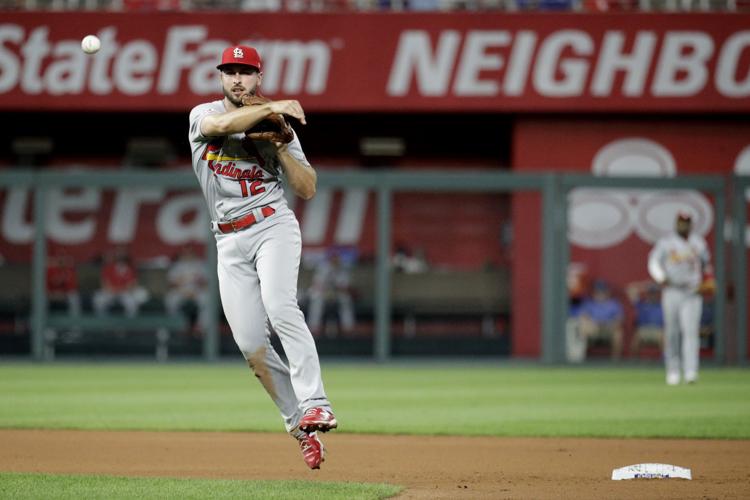 Cardinals Royals Baseball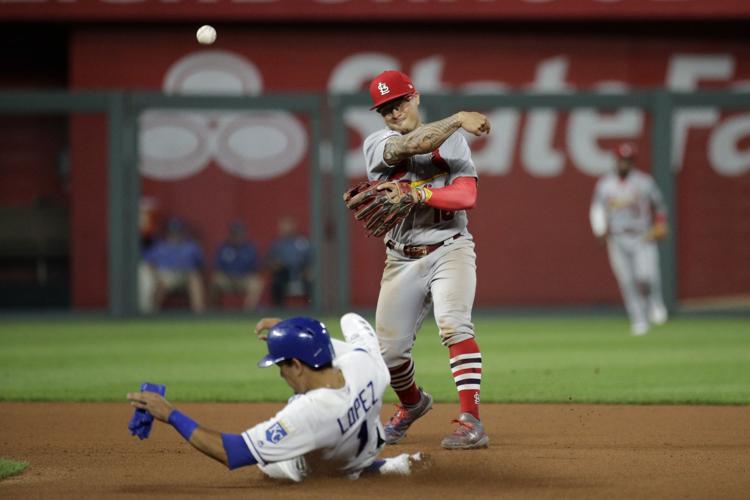 Cardinals Royals Baseball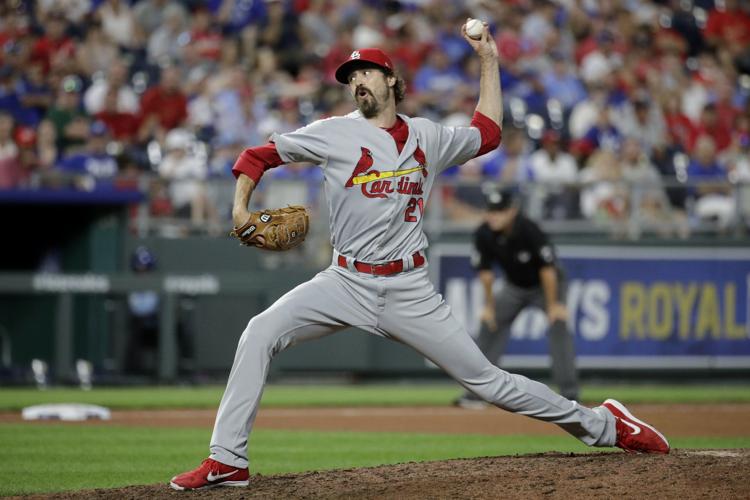 NO headline in galleries