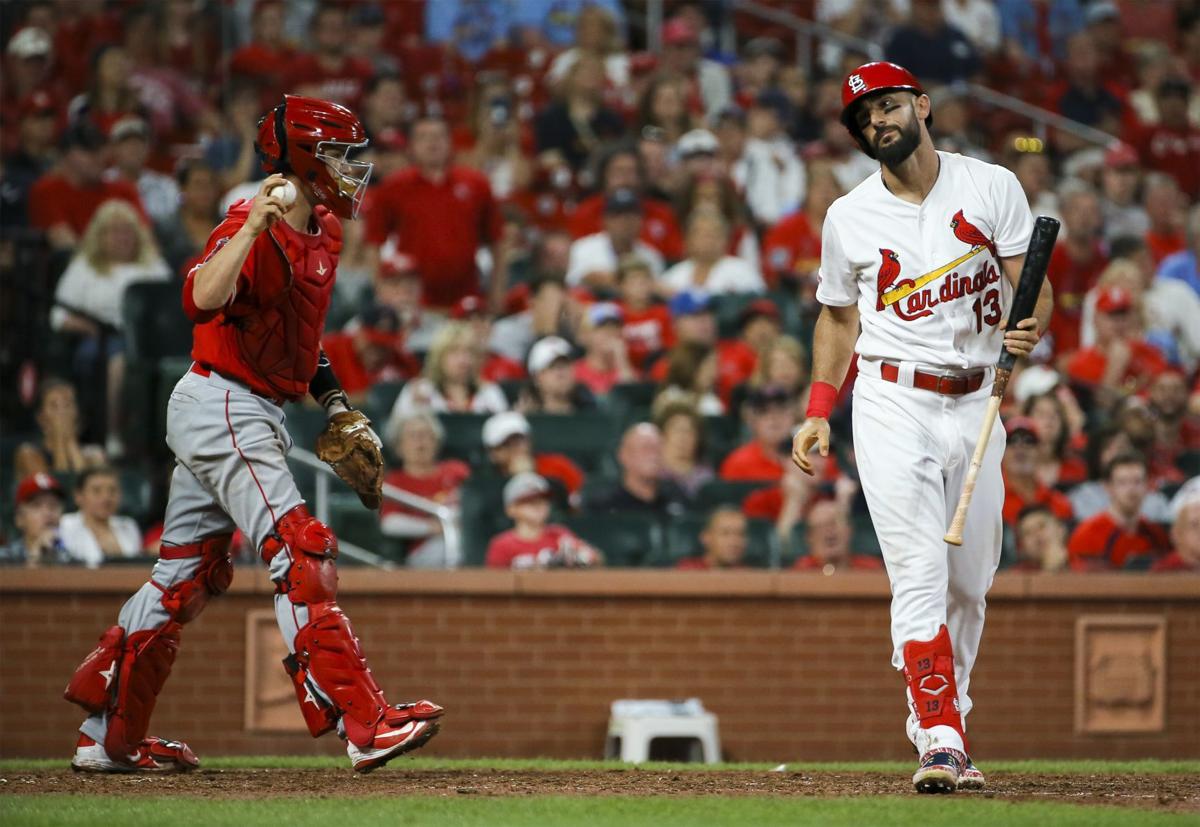 Although his pen wrote a familiar name in a familiar place Saturday, Cardinals manager Mike Shildt continues to see the leadoff spot in his lineup as less permanent than the ink implies and not, by default, Matt Carpenter's. Matchups against the starter will guide his choice as much as history until someone seizes the role.
On Friday night "we had a lefty (against us) so it made sense for Carp to hit down" in the lineup, Shildt said. "(On Saturday), we've got a righty, and it makes sense for Carp to lead off. It could be fluid. You always want somebody to just take it."
A hitless night Friday by rookie Tommy Edman in the leadoff spot dipped his success there to eight-for-39 (.205), and overall this season the No. 1 spot in the Cardinals' order had hit .199, the worst in baseball.
Carpenter struck out in his first three at-bats Saturday to further plunge the average at No. 1.
While Carpenter has struggled overall, only Yairo Munoz (six-for-19, .316) and Harrison Bader (two-for-eight, .250) has been better at leadoff than Carpenter's .208 in 250 at-bats there. Cardinals not named Carpenter have hit .178 at leadoff.
Shildt said he doesn't see Carpenter as "married to that spot," and thus will use preferred matchups as his compass. Edman, a switch-hitter, or Munoz, a righthanded hitter, could see starts at leadoff if they're in the lineup.
Carpenter will have a recurring role there because "if he could go well," Shildt said, "then first makes a lot of sense for him."