CINCINNATI — A summer that would leave him, like others, alone for long stretches, isolated a few times and only a mattress to play catch with, began when Jack Flaherty left his home near Los Angeles in July to enter the Cardinals' bubble. That is where he was, sealed in by protocols to pull off the season, when his mother was diagnosed with endometrial cancer.
The hug he had for her would have to wait, not hours or weeks, but months.
"Obviously, the hardest part was just being away from her, not really being able to be there and be around for all of it," Flaherty said. "Mom — she is as strong as they come. She urged me to continue playing, stay with it. She was enjoying watching us being able to play baseball. I just want her to come and be able to be there. She misses that. She definitely misses that — being able to be at games and see the guys and be able to watch baseball in person."
With fans back in the stands at one of their games for the first since the coronavirus pandemic emptied stadiums and replaced the faithful with cardboard, the Cardinals open their 130th season in the National League and first with Nolan Arenado against Cincinnati on Thursday at 3:10 p.m. (St. Louis time). Flaherty has the start. The Reds will host their 145th opening day, and they will be permitted to have close to 12,000 fans present at Great American Ball Park.
Cardinals officials worked to assure they could get a seat for someone eager to see their righthander make his second consecutive opening day start, in person.
"Another extra thing to draw on," Jack said.
When he makes the first pitch of the Cardinals' season, Flaherty will do so with tributes on his cleats to Cardinal greats Bob Gibson and Lou Brock, both of whom died this past year. This season, players will be permitted to have more creativity, more color in the cleats. With a friend, Flaherty designed cleats sporting photos of Gibson on his right cleat, Brock on the left. Flaherty said he wanted to "honor both of them (as) just absolutely Cardinals legends, baseball legends."
This week has become a convergence for Flaherty — his first national brand endorsement (BodyArmor), his second opening-day start, and, after a year that saw him raise his voice on off-field social issues and deal with repeated on-field interruptions, a chance for him to put all of that behind a fastball.
And let his talent take him forward.
"That's the game. That's where everything comes from. Your play will do the talking," said Flaherty in a recent phone conversation with the Post-Dispatch. "Your play will do everything you need to. Your play is going to take care of everything. Anything that comes, anything that is going to happen — it all starts on the field. That's where most of it ends, too."
Flaherty described how some people think he is talking to opponents on the mound when really he's talking to himself.
The echoes of last year are deeper than his 4-3 record in nine starts, or his Brewer-bloated 4.91 ERA in 40 1/3 innings. He wanted to hold onto how after allowing nine earned runs — of the 22 he allowed total — to Milwaukee on Sept. 15, he rebounded by striking out 11 in a quality start and win against Pittsburgh.
Flaherty, 25, described the need to "remember that feeling from the playoff start compared to some of the others."
In his most recent start that counted, Flaherty struck out and allowed a run in six innings against San Diego, in an elimination game the Cardinals lost by not generating a run. Flaherty was superb in that start, one that gained added gravity after his mother wrote a Tweet.
In the social media post in which Eileen Flaherty shared her diagnosis, her need for radiation therapy and mentioned her "complete joy" for her two sons, she also mentioned a surgery on Oct. 2. That was the day of her son's playoff start. The same day that ended with a Cardinals loss and the team learning of Gibson's passing.
During his postgame interview on Zoom, Jack spoke about what Gibson meant to him. He did not mention how his thoughts also were with his mom.
He soon headed home to give her that hug.
"Getting back home being able to give her a hug was definitely a big help, to help ease the mind a little bit," Jack said. "I know she was always watching games, and she would stress how much she was happy to have baseball back. It was nice to be able to be out there and know she enjoyed watching."
That three-game series in San Diego, which helped launch shortstop Fernando Tatis Jr. and his bat to the cover of a video game, also captured the Cardinals — in flight and in failures.
The offense they want to have was on display in the first game, with a 7-4 win. The offense they have too often had cost them in the end as nine Padres relievers shut them out in decisive Game 3. The Cardinals opted not to start their ace ascendant in Game 1, holding Flaherty for a Game 3 — and making it possible he might not throw a pitch in the series. When he did, he was as close to the pitcher he and they expect him to be.
Expect he will be — for this season.
Look no further than the assignments. During the shortened 2020 season, the Cardinals often sided with caution when it came to Flaherty and chose several times not to start the young righthander. With a full season now expected, 162 games ahead, and their choice of who to lead them from the mound, the Cardinals named Flaherty.
It's similar on offense. The first batter for the Cardinals, Tommy Edman, will signal a new look at second base and a new leadoff hitter, and then comes the statement. The Cardinals are expected to bat Paul Goldschmidt second and newcomer Arenado third — to assure the Reds, proxies for baseball, see right away the new look to the old favorites in the NL Central Division.
There has been an undercurrent around the Cardinals this spring — about what it means to have fans back in the ballpark. There is more to it than a rolling sea of red, ticket sales, and retiring the artificial crowd noise. There is, as Goldschmidt said, "the adrenaline of people there." That's true for the family that can be there, the fans that will be there, and this internal, percolating sense around the Cardinals that they know the team they have and finally an audience with which to share it.
"We get to go out and play a game that we've all loved since we were little," Flaherty said. "And now we've got a chance to be pretty good at it each and every day as a team."
Ben Frederickson answers all of your Cardinals, Blues, St. Louis City, Mizzou and SLU questions in Thursday's 11 a.m. live chat.
Photos: Cardinals workout before opening day in Cincinnati
Cardinals hold a team workout ahead of opening day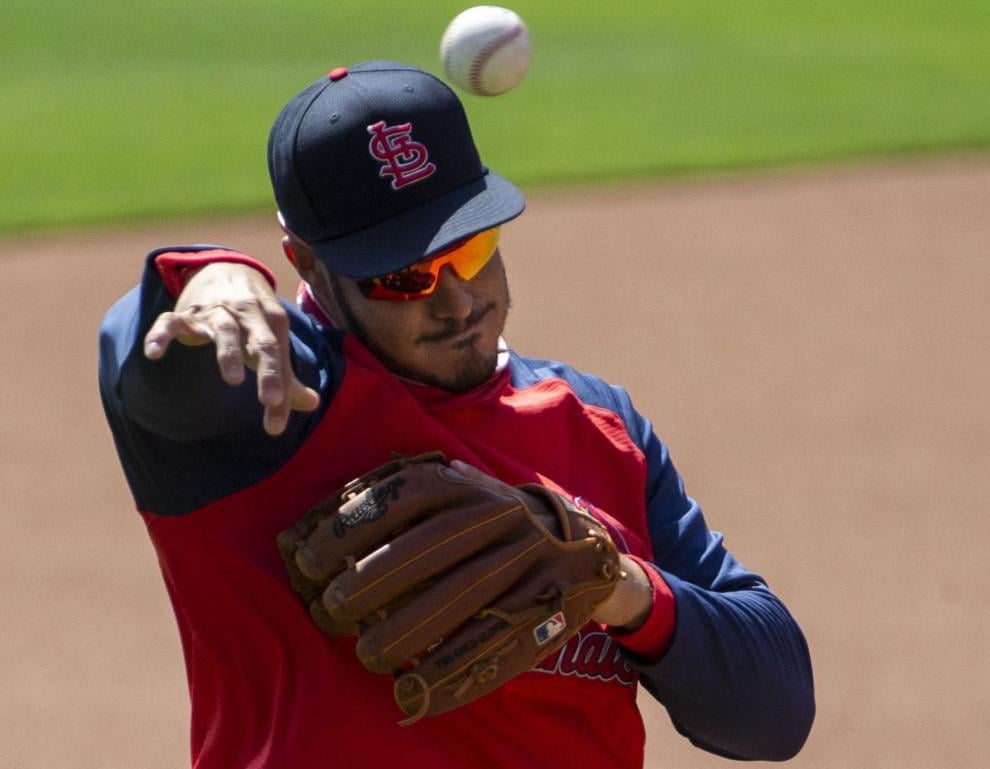 Cardinals hold a team workout ahead of opening day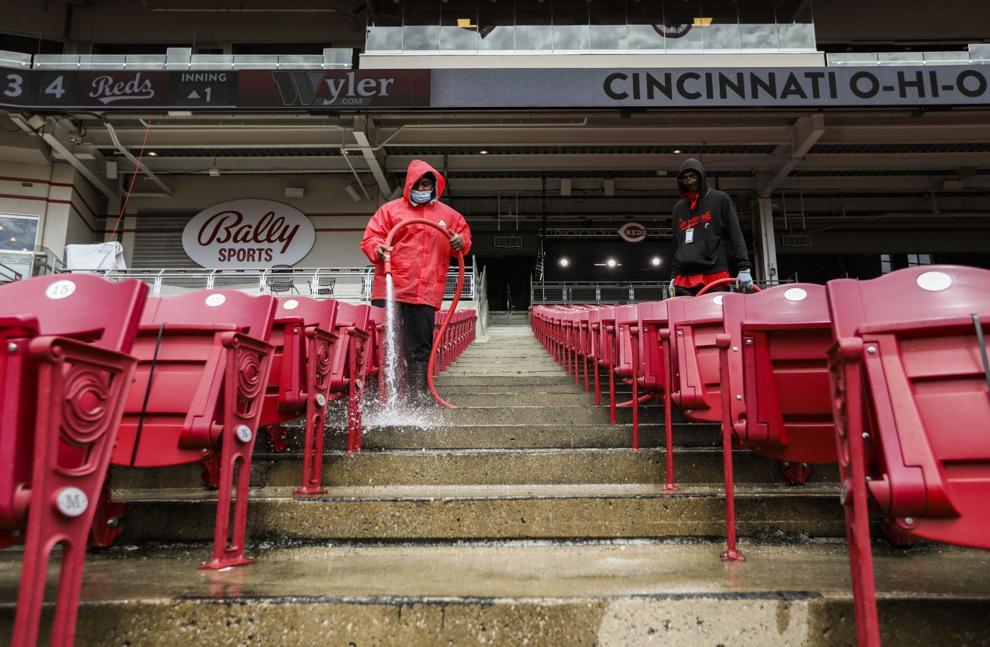 Cardinals hold a team workout ahead of opening day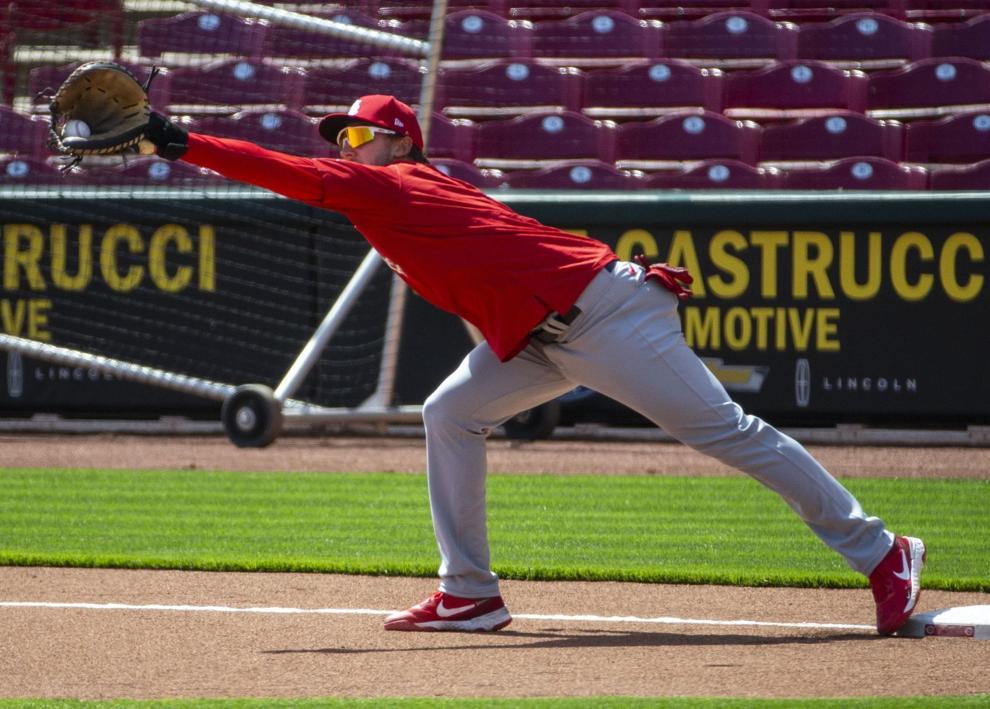 Cardinals hold a team workout ahead of opening day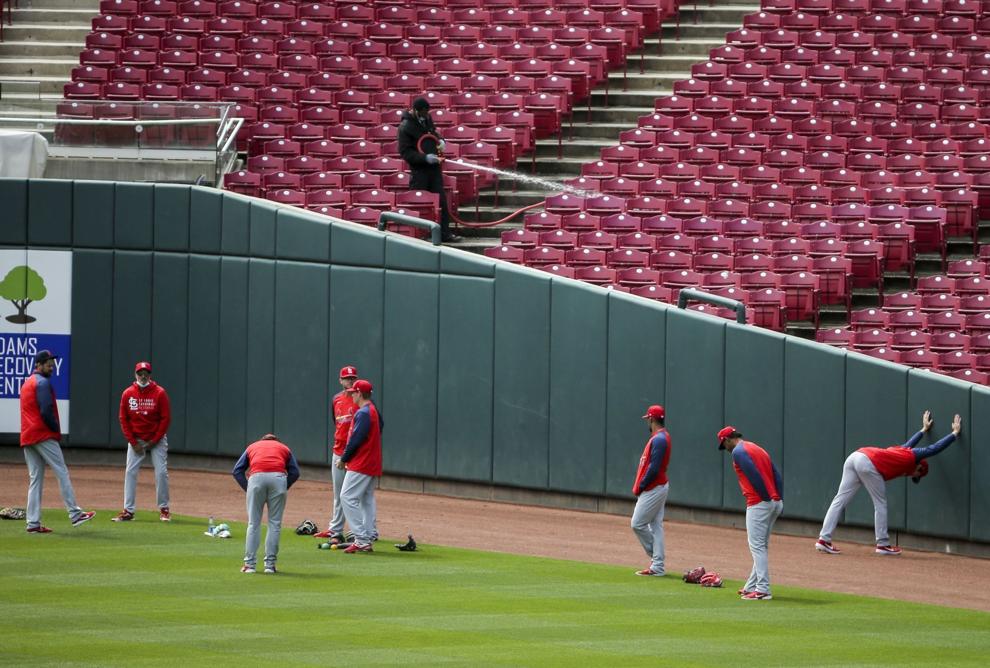 Cardinals hold a team workout ahead of opening day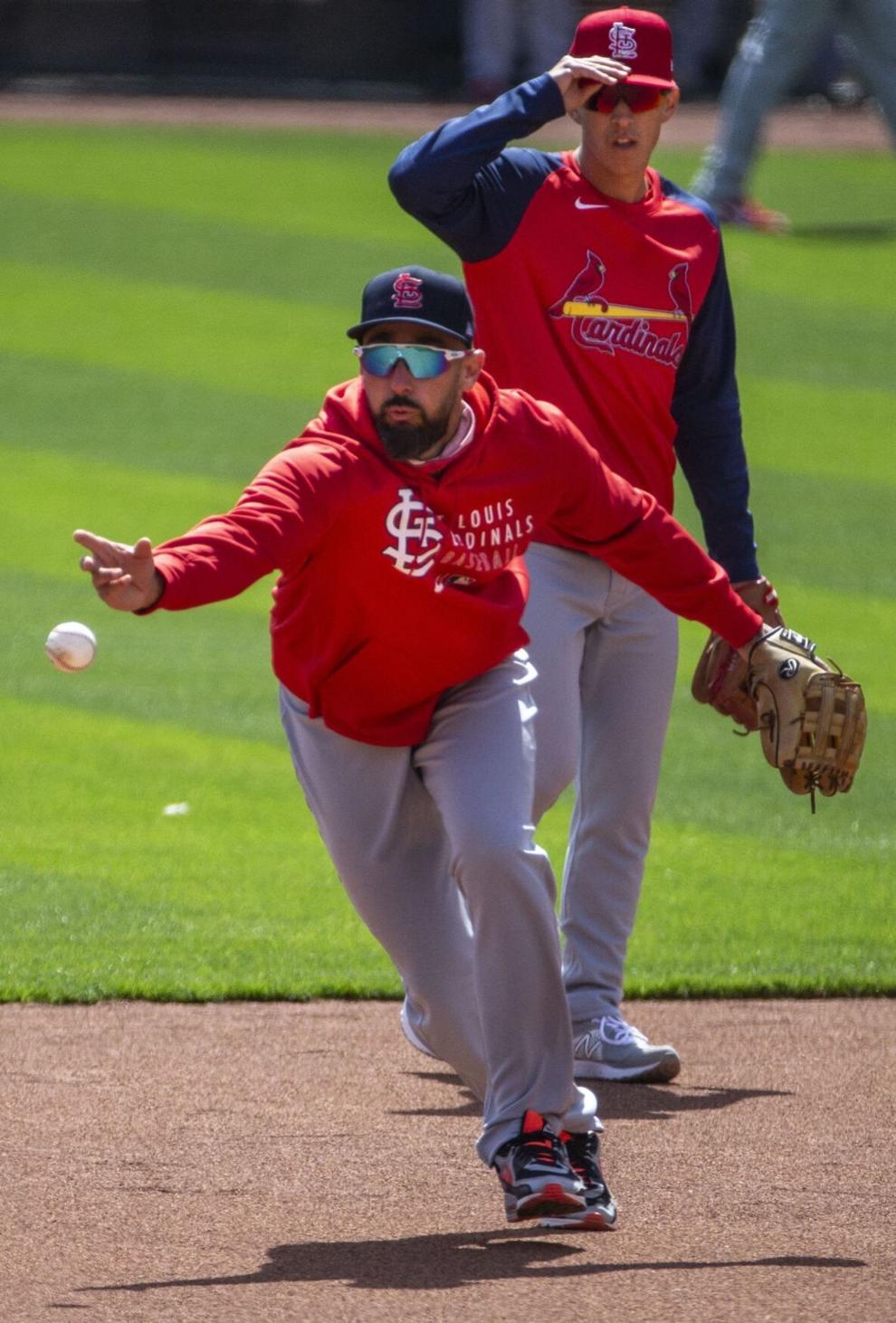 Cardinals hold a team workout ahead of opening day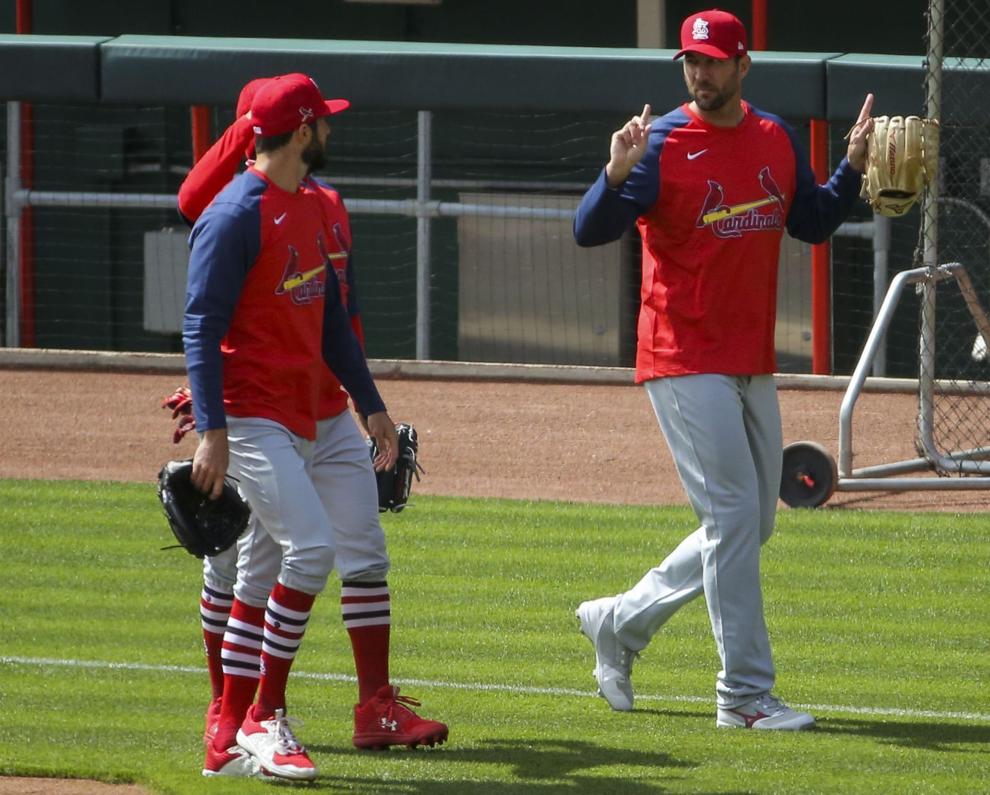 Cardinals hold a team workout ahead of opening day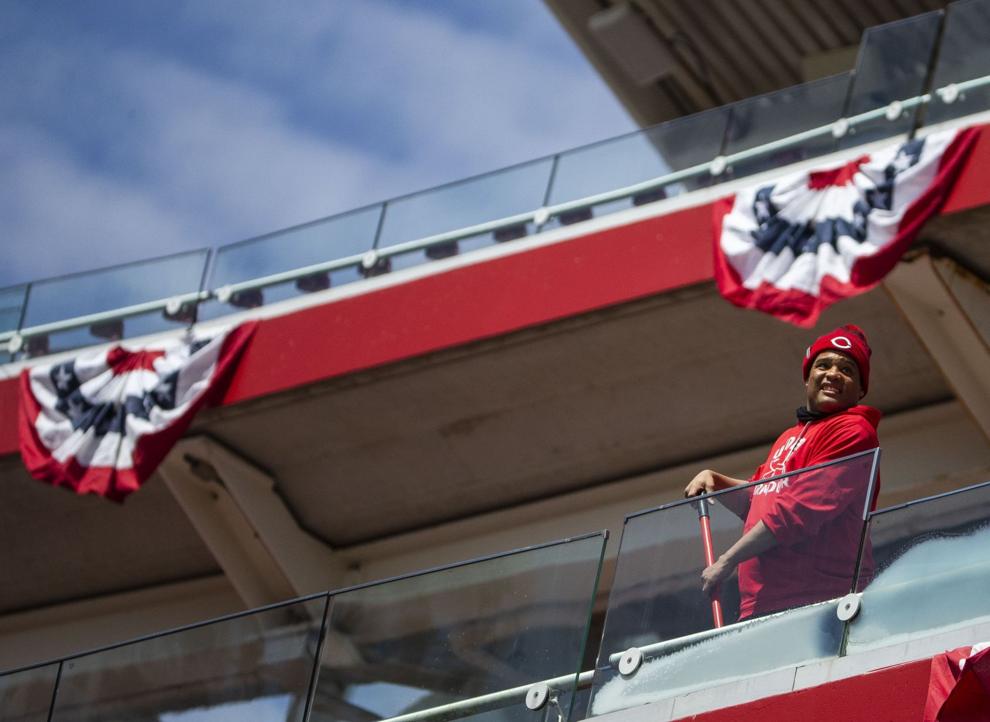 Cardinals hold a team workout ahead of opening day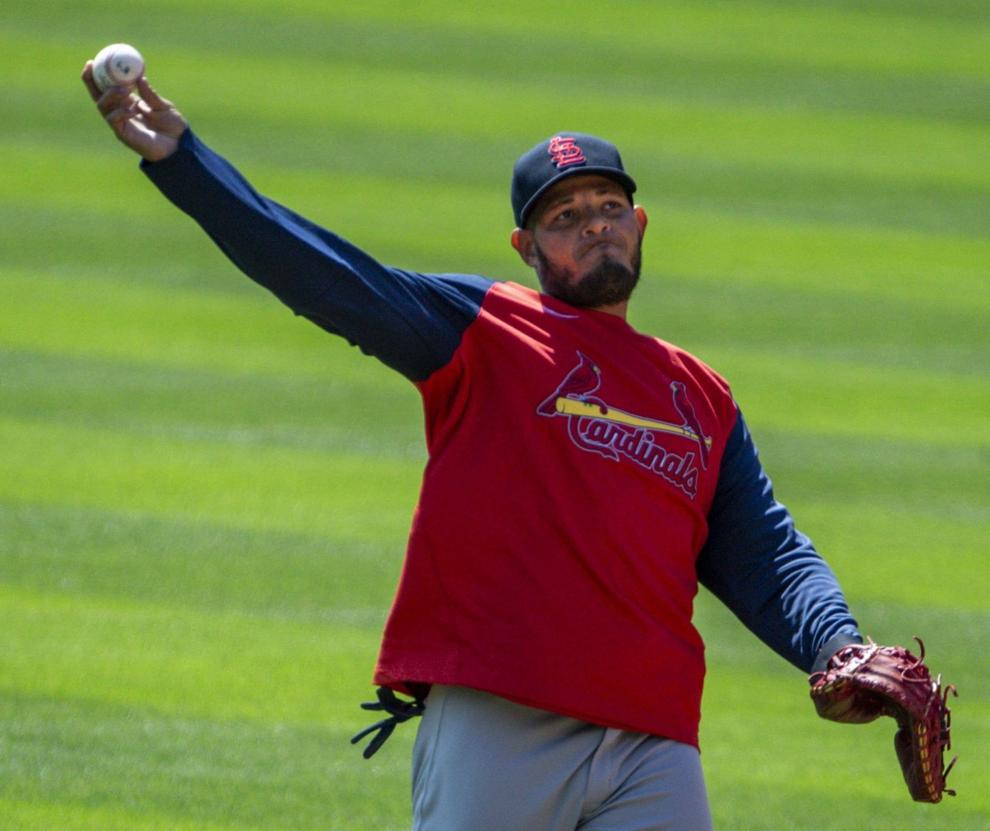 Cardinals hold a team workout ahead of opening day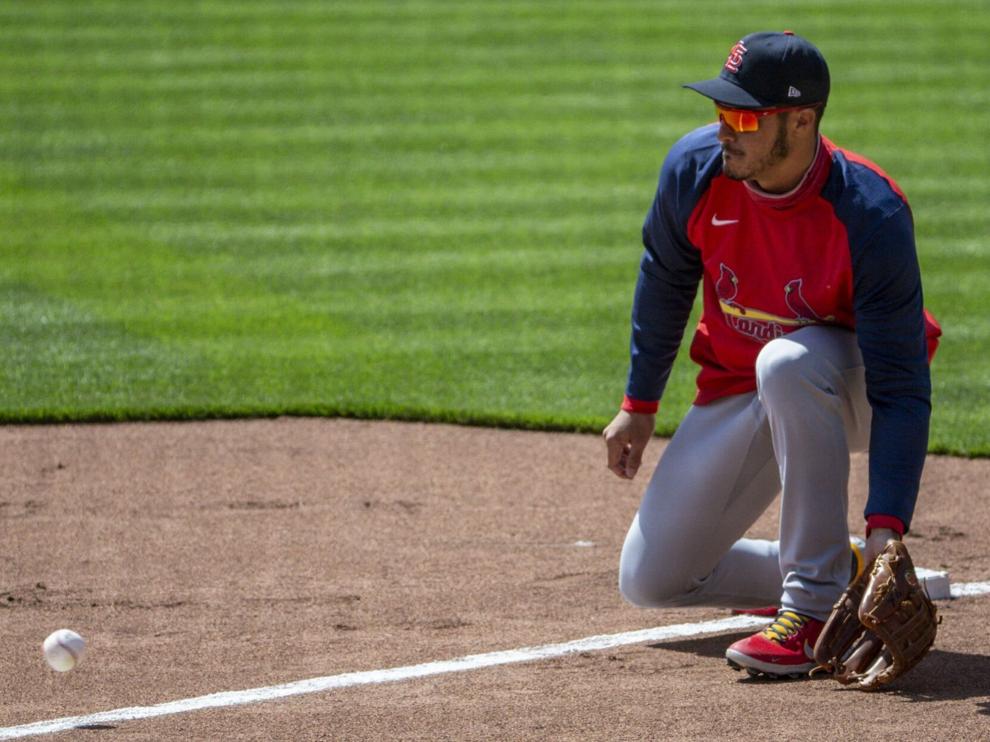 Cardinals hold a team workout ahead of opening day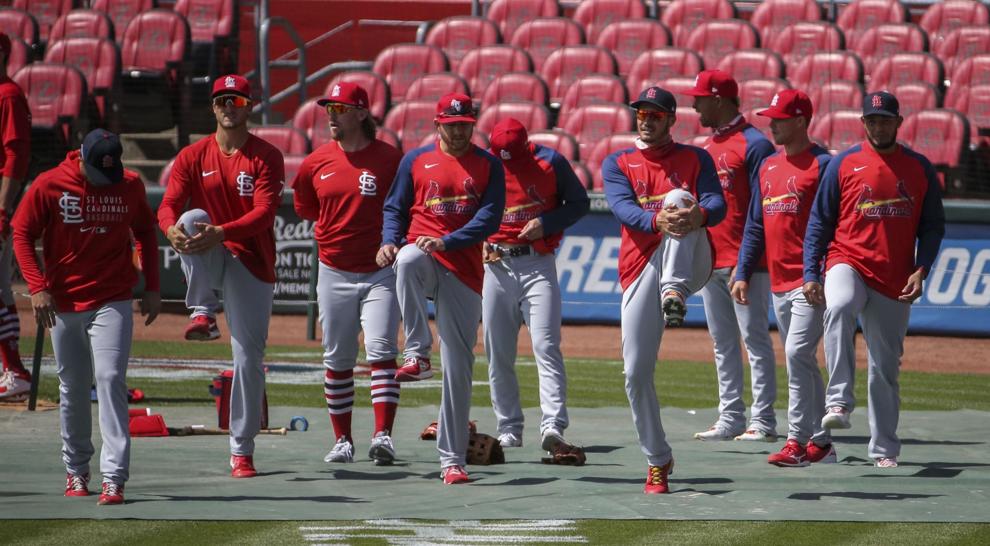 Cardinals hold a team workout ahead of opening day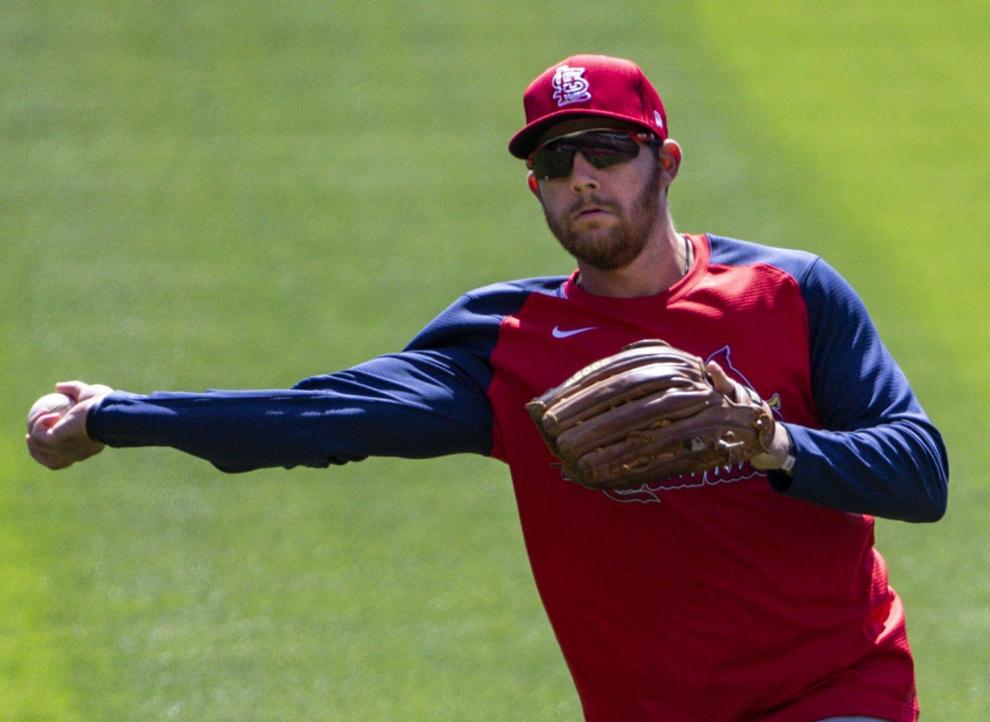 Cardinals hold a team workout ahead of opening day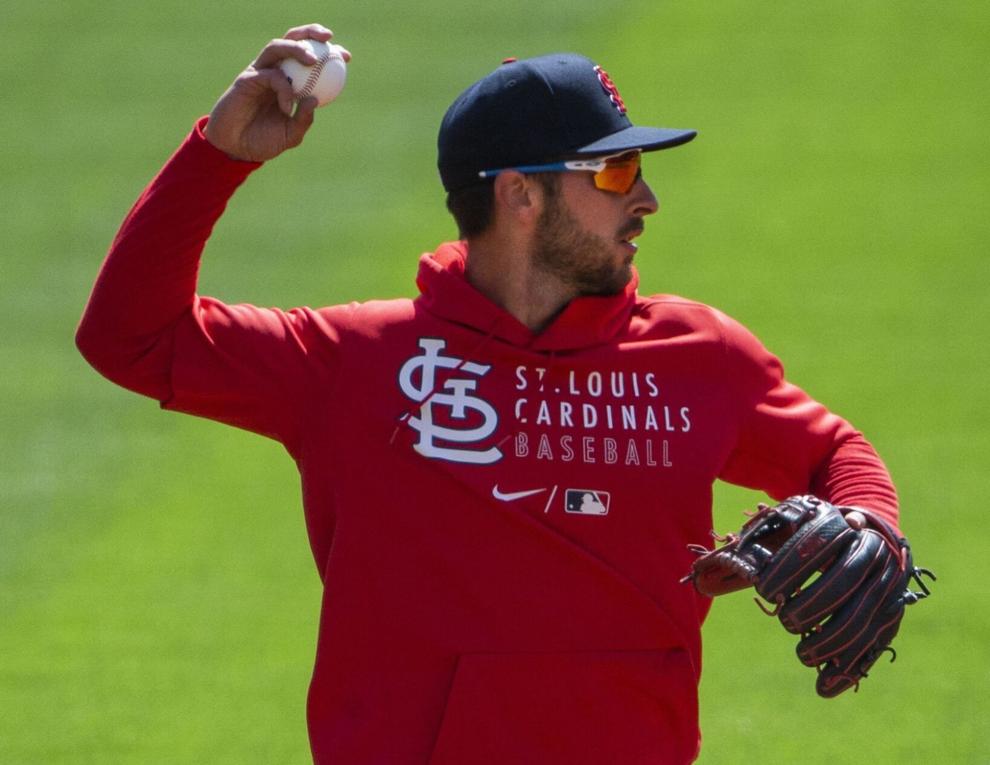 Cardinals hold a team workout ahead of opening day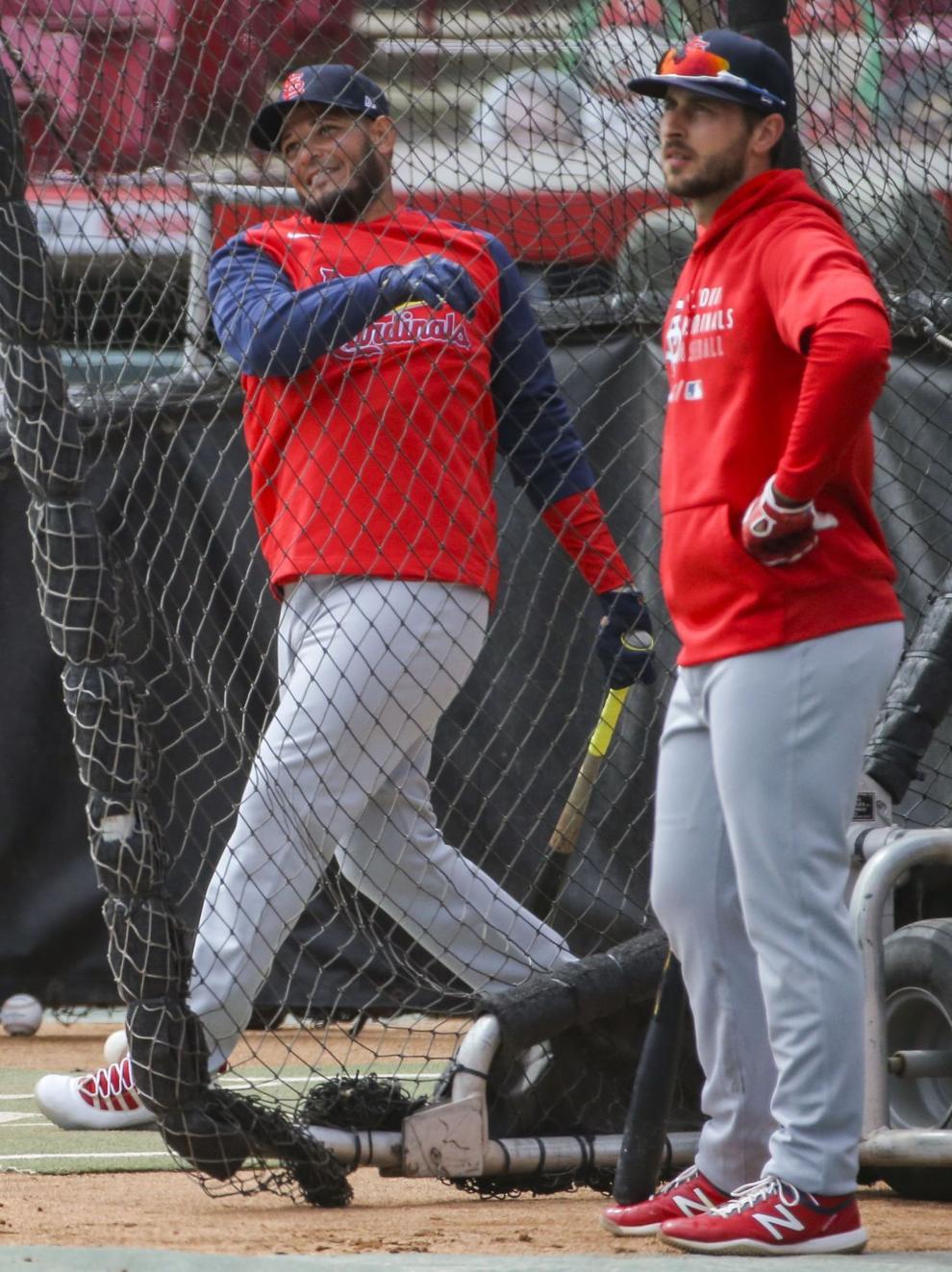 Cardinals hold a team workout ahead of opening day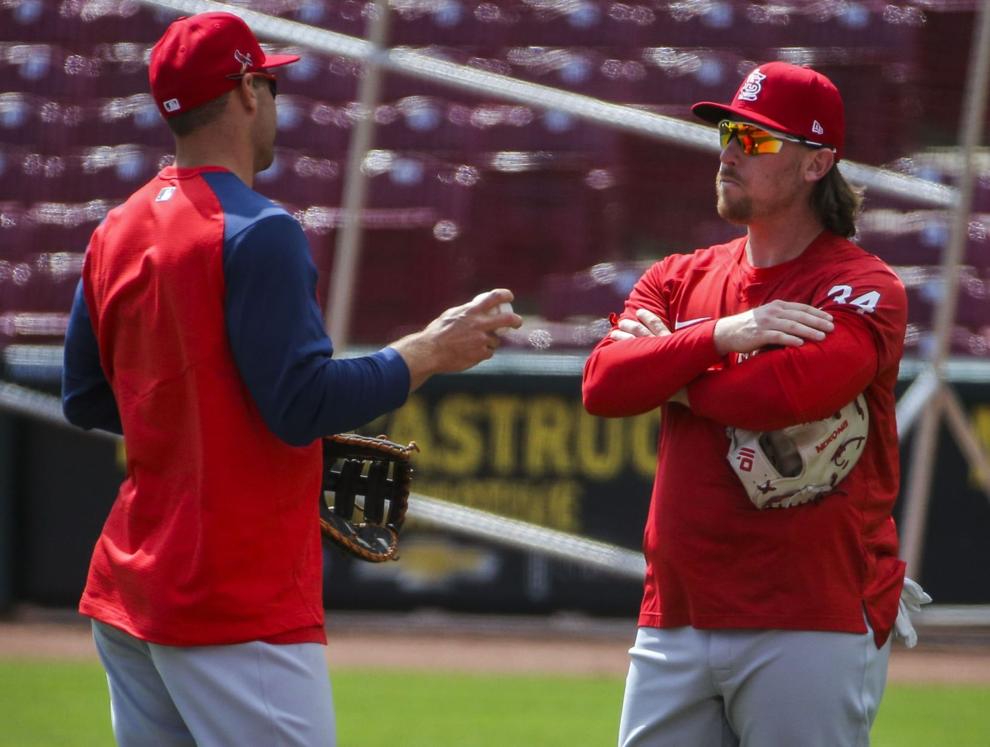 Cardinals hold a team workout ahead of opening day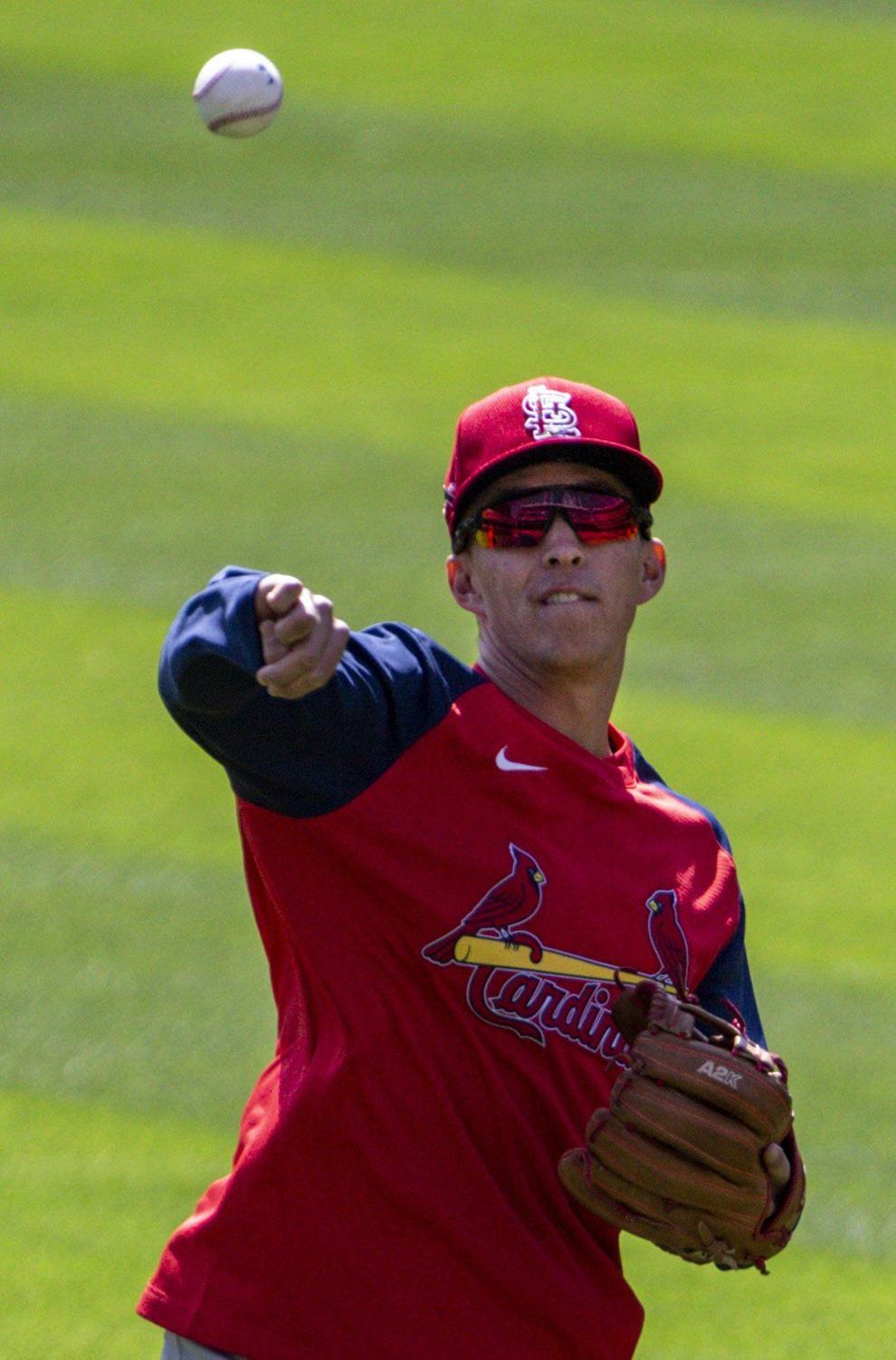 Cardinals hold a team workout ahead of opening day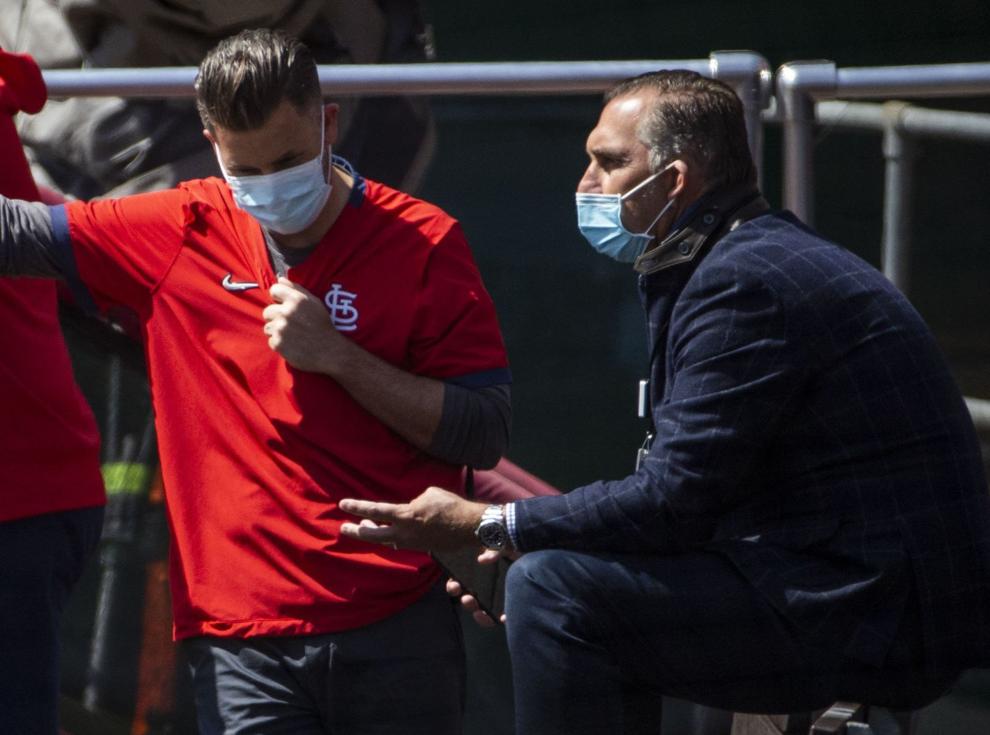 Cardinals hold a team workout ahead of opening day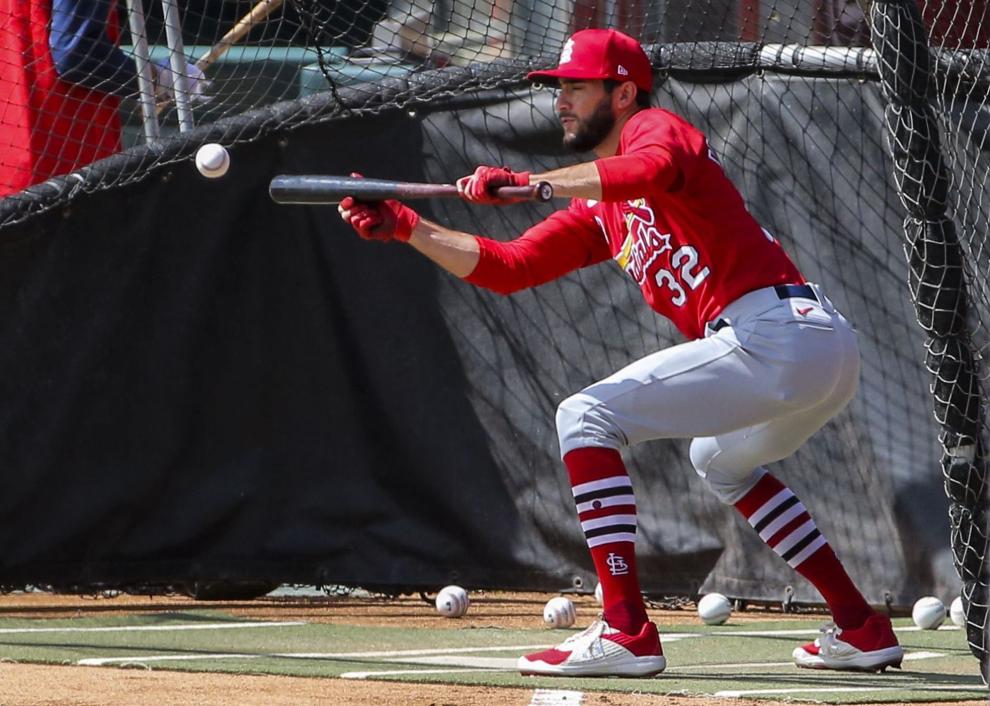 Cardinals hold a team workout ahead of opening day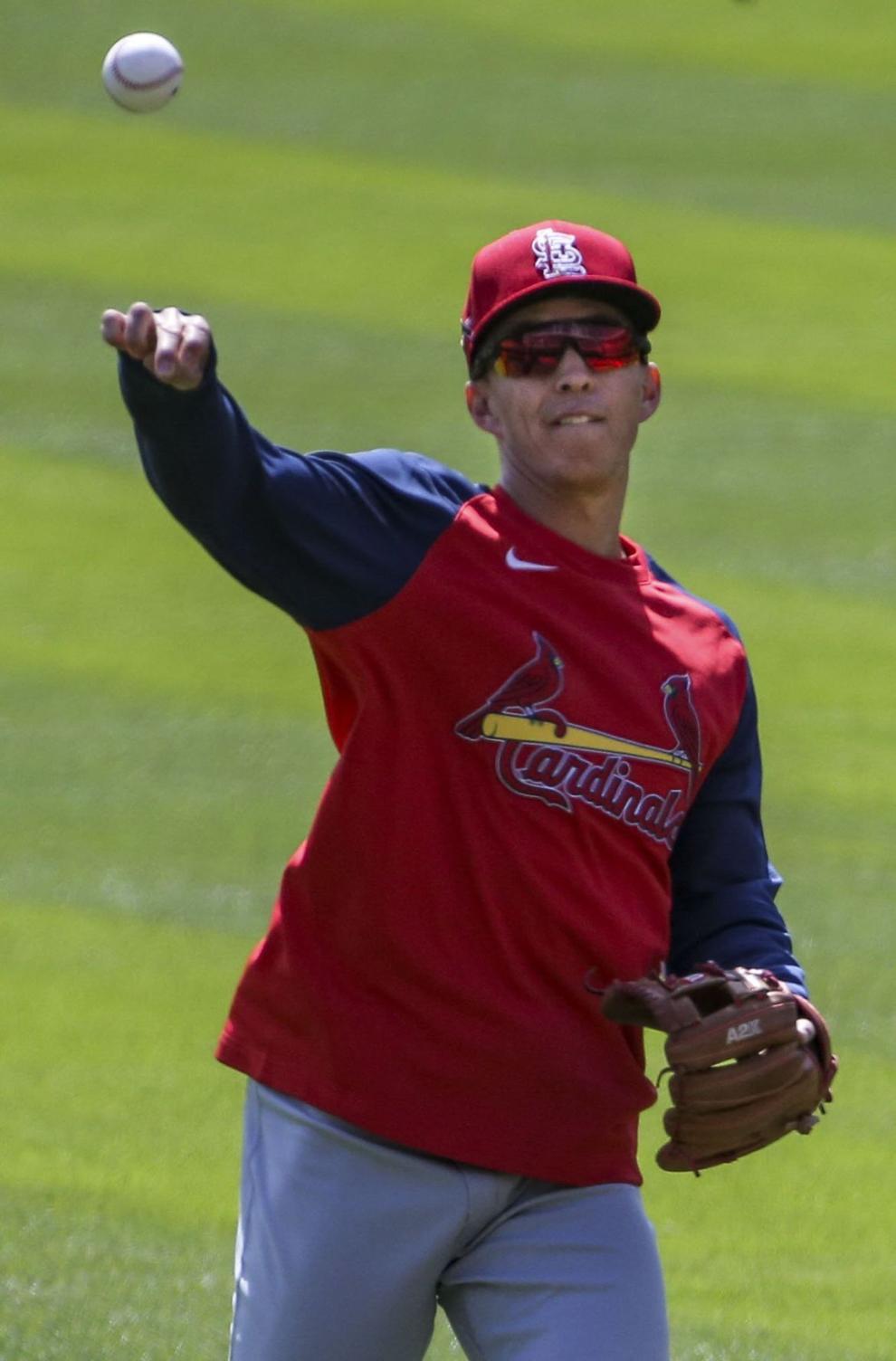 Cardinals hold a team workout ahead of opening day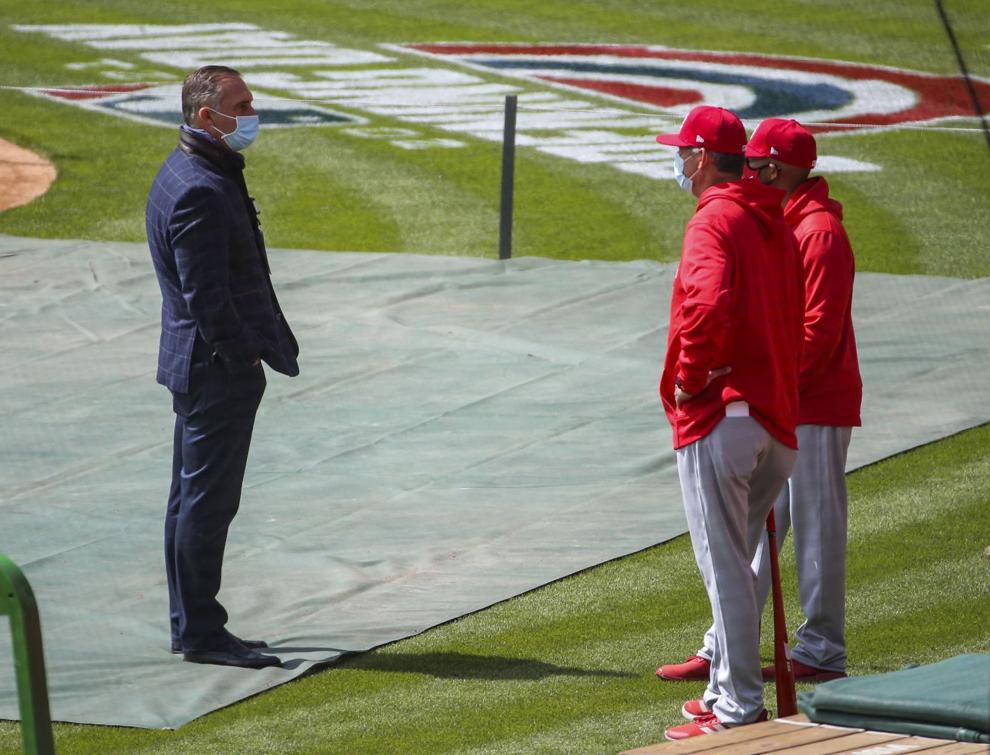 Cardinals hold a team workout ahead of opening day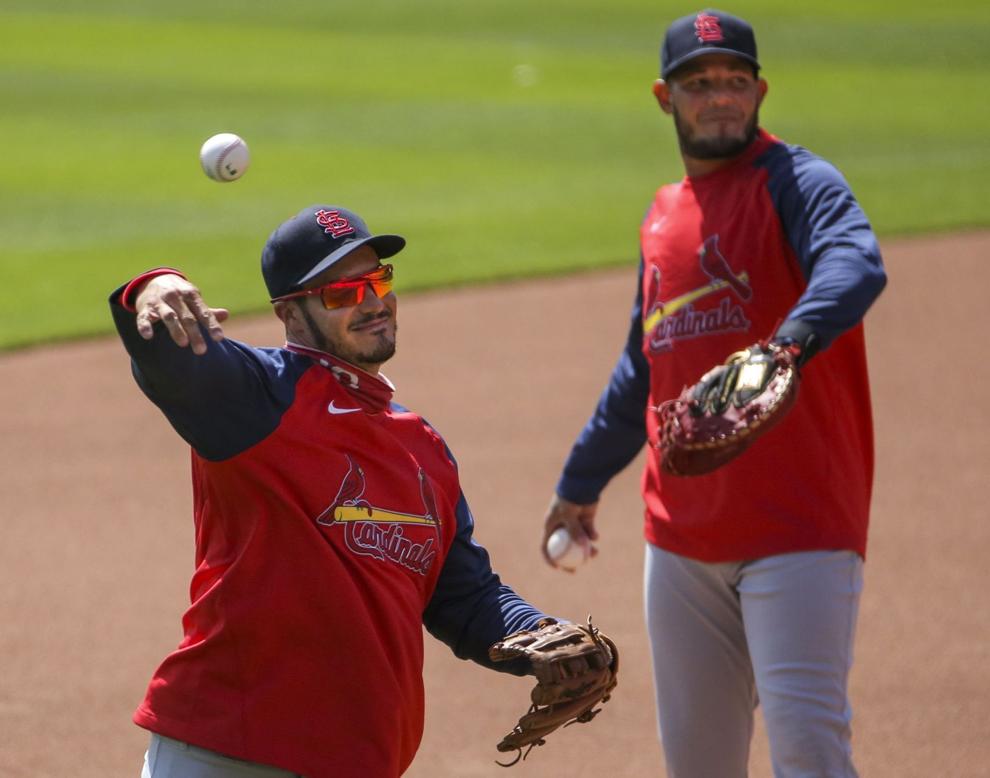 Cardinals hold a team workout ahead of opening day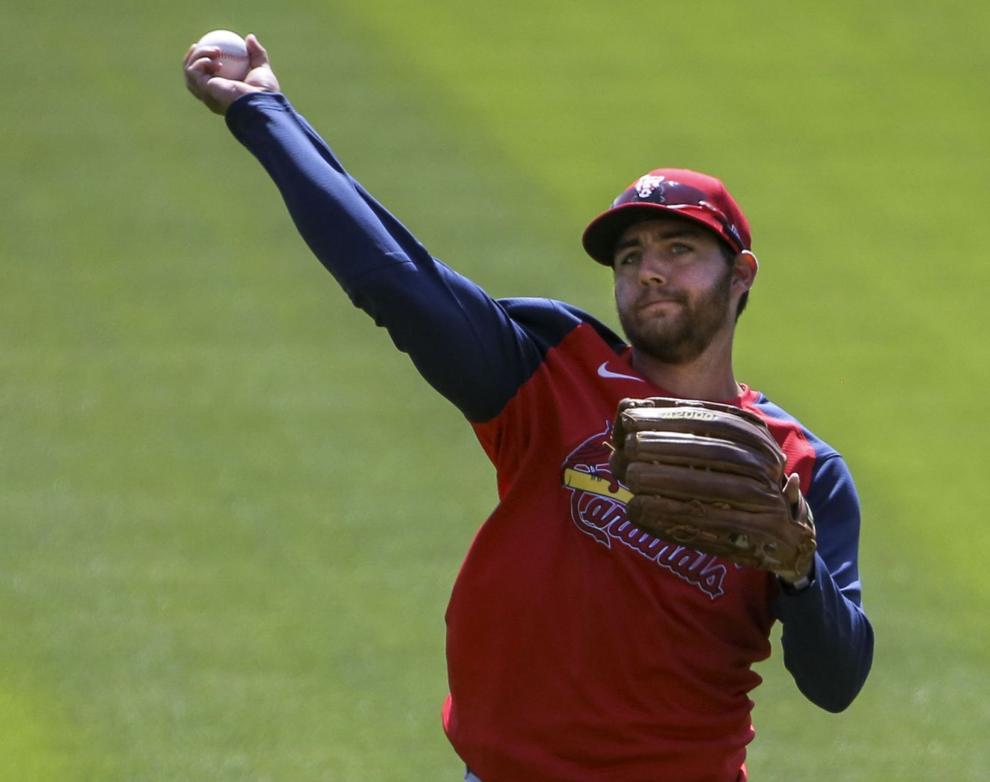 Cardinals hold a team workout ahead of opening day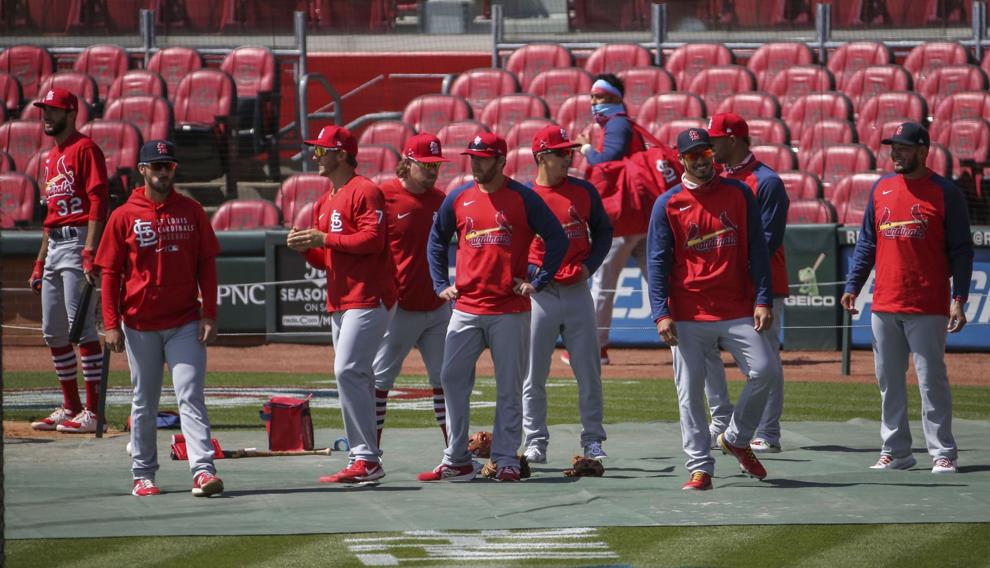 Cardinals hold a team workout ahead of opening day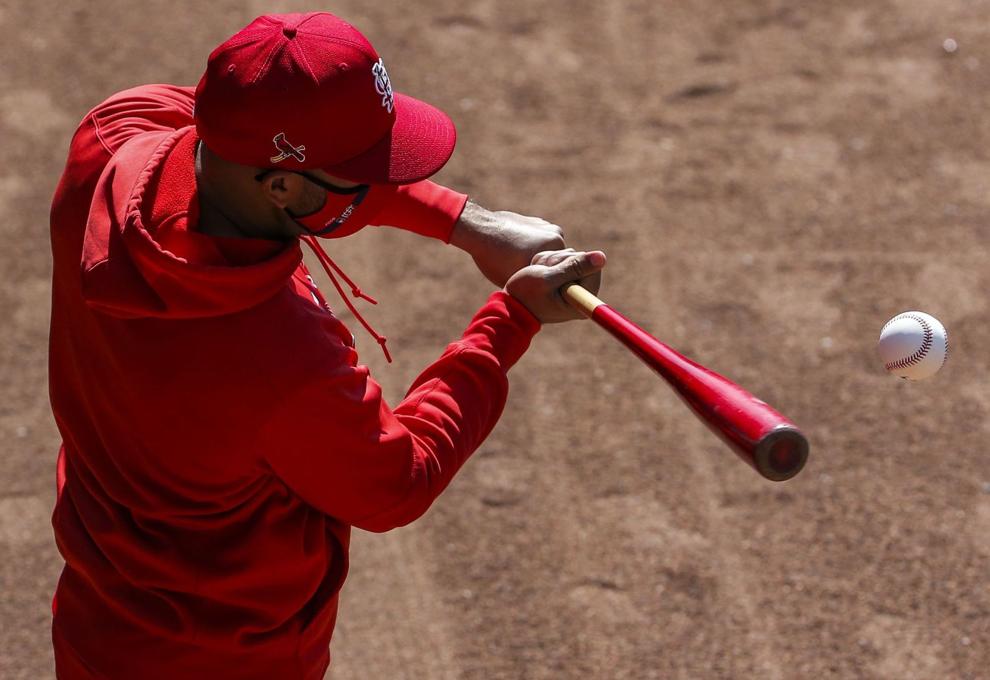 Cardinals hold a team workout ahead of opening day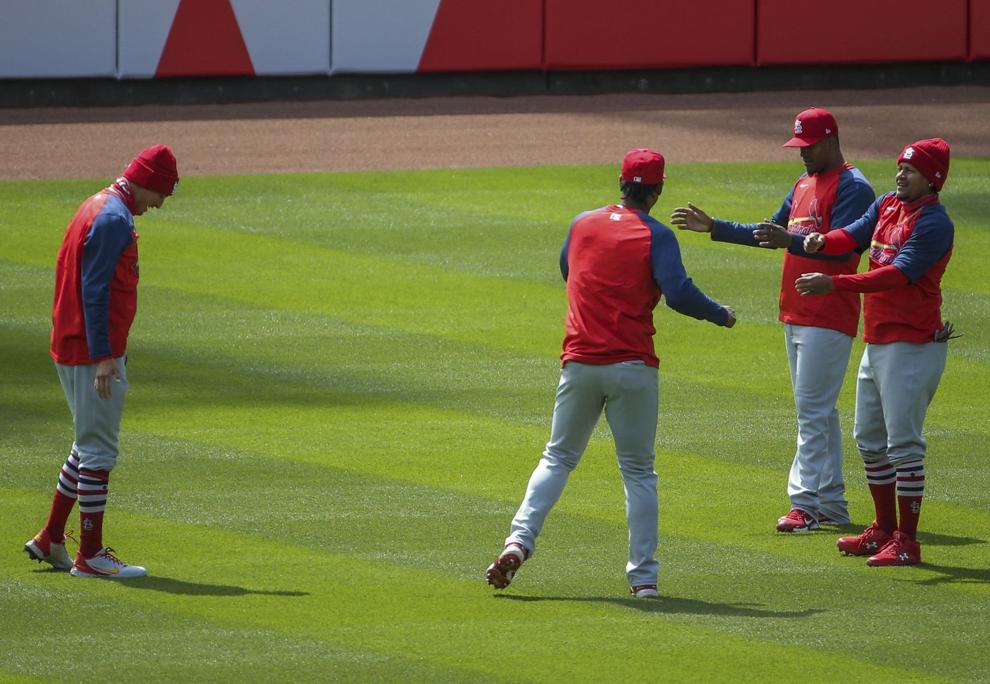 Cardinals hold a team workout ahead of opening day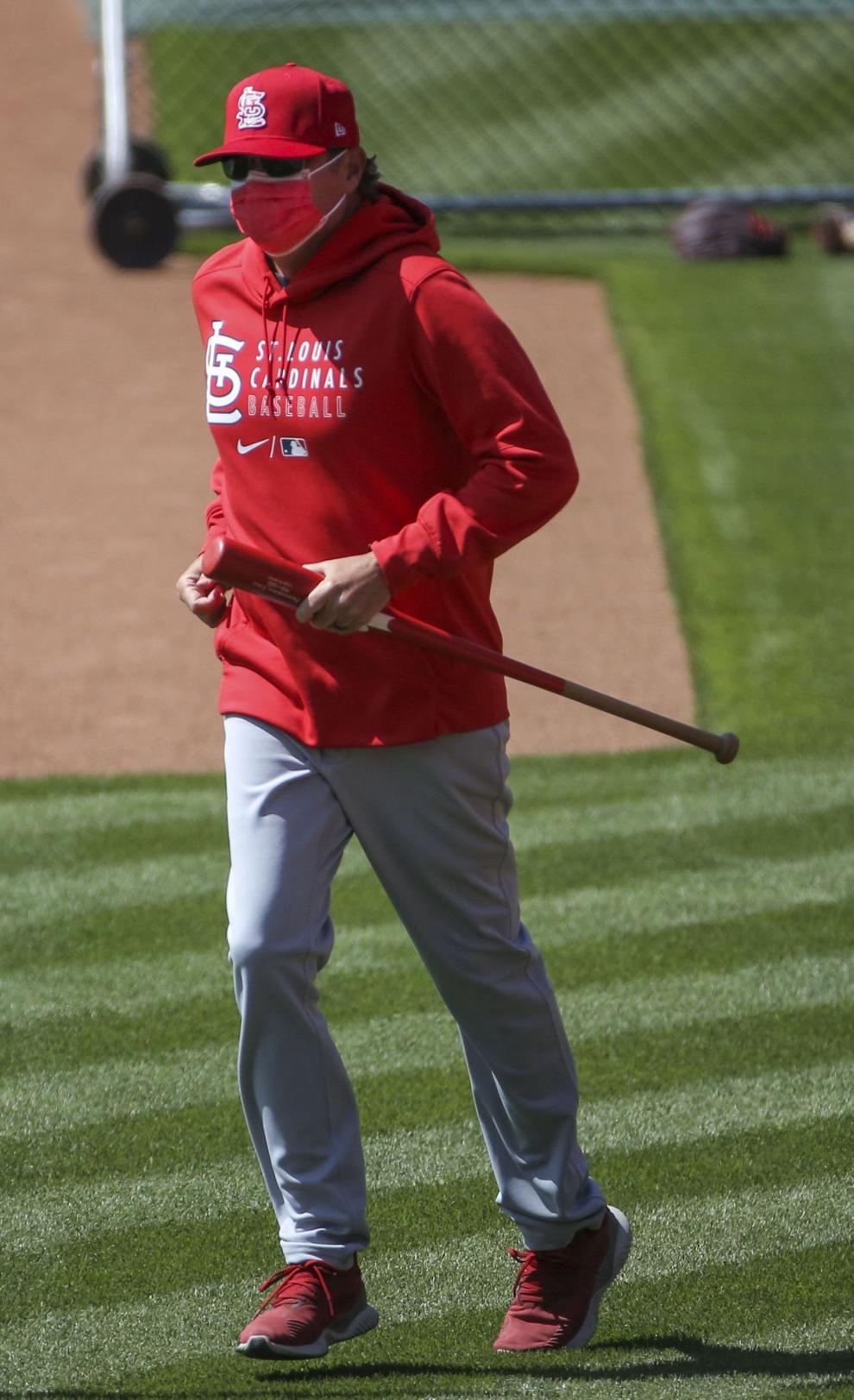 Cardinals hold a team workout ahead of opening day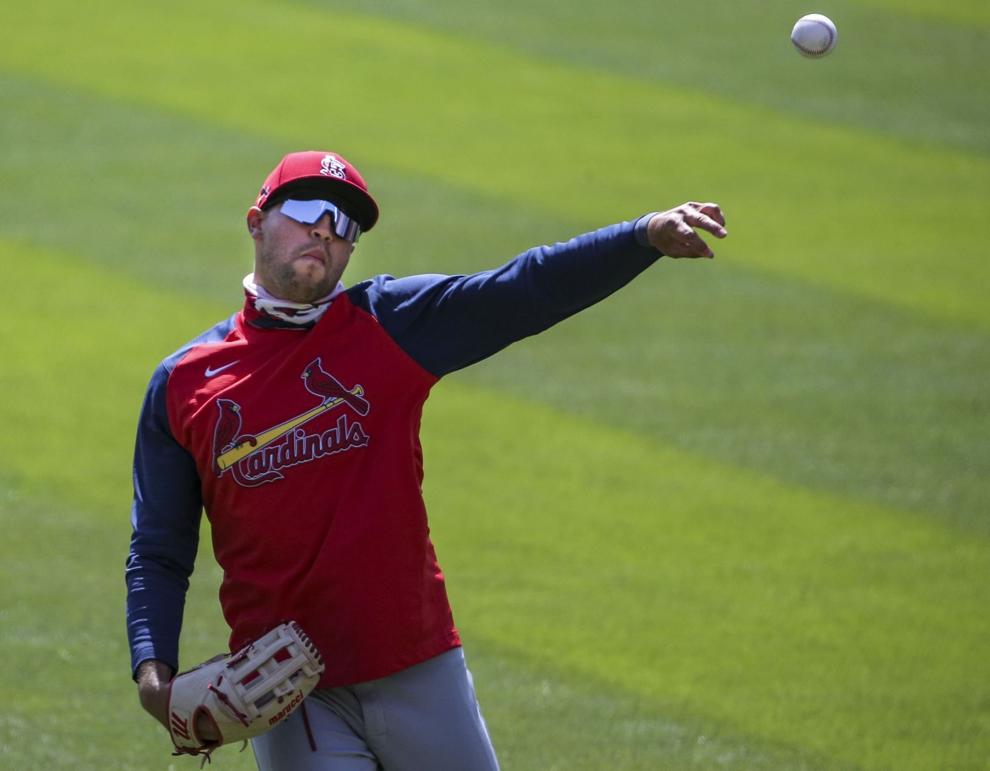 Cardinals hold a team workout ahead of opening day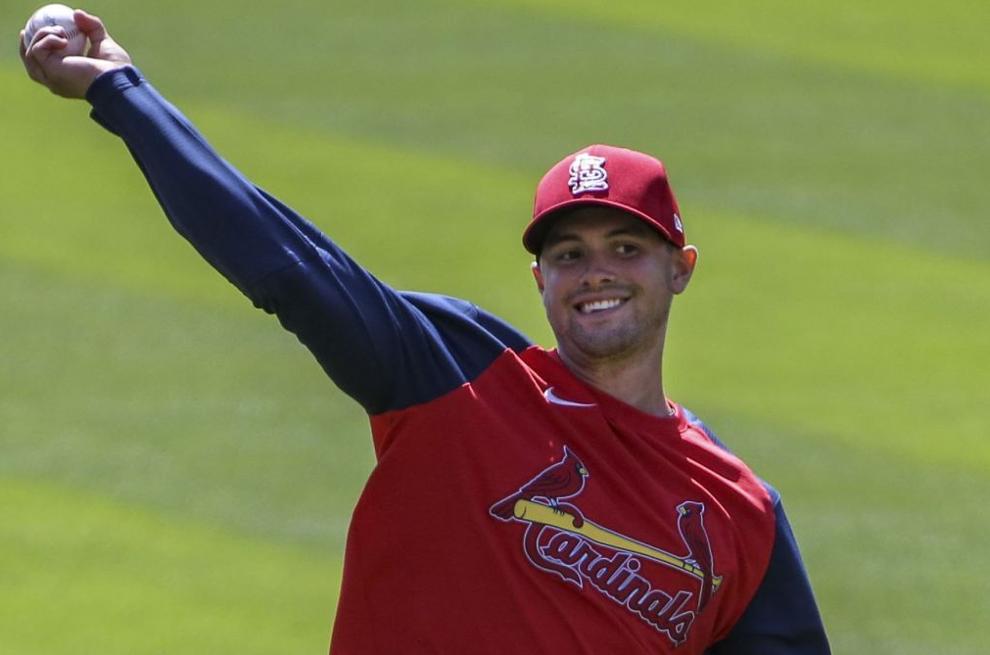 Cardinals hold a team workout ahead of opening day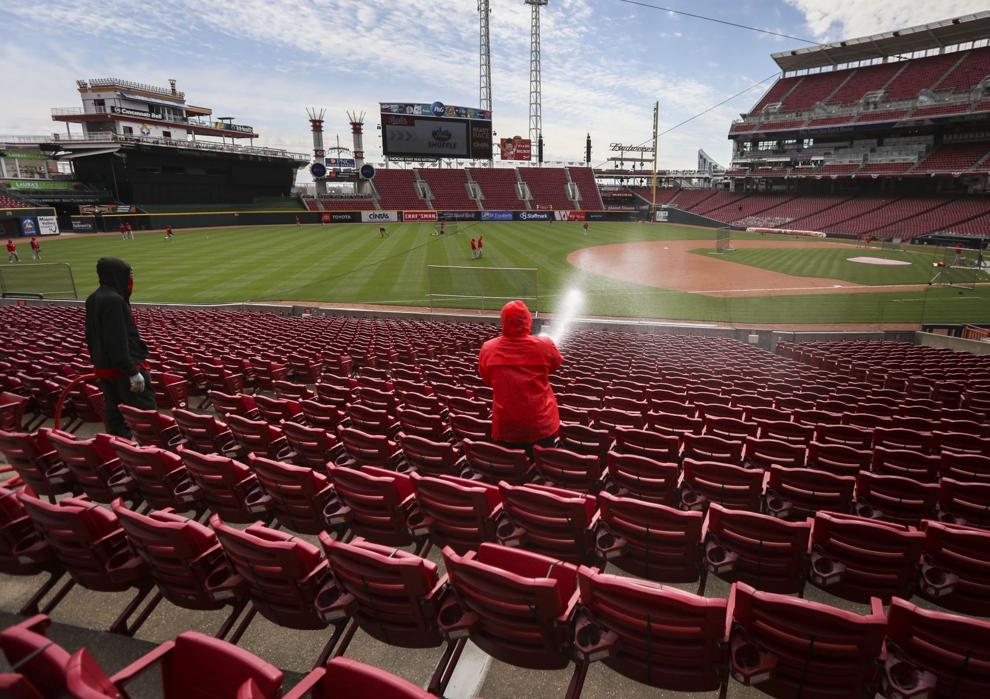 Cardinals hold a team workout ahead of opening day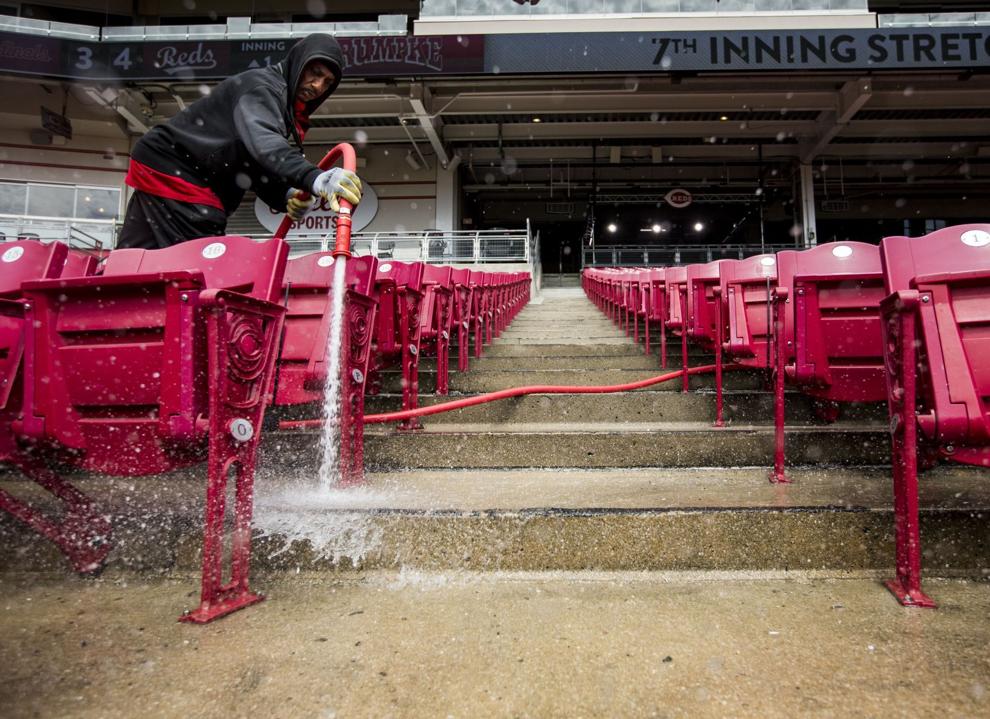 Cardinals hold a team workout ahead of opening day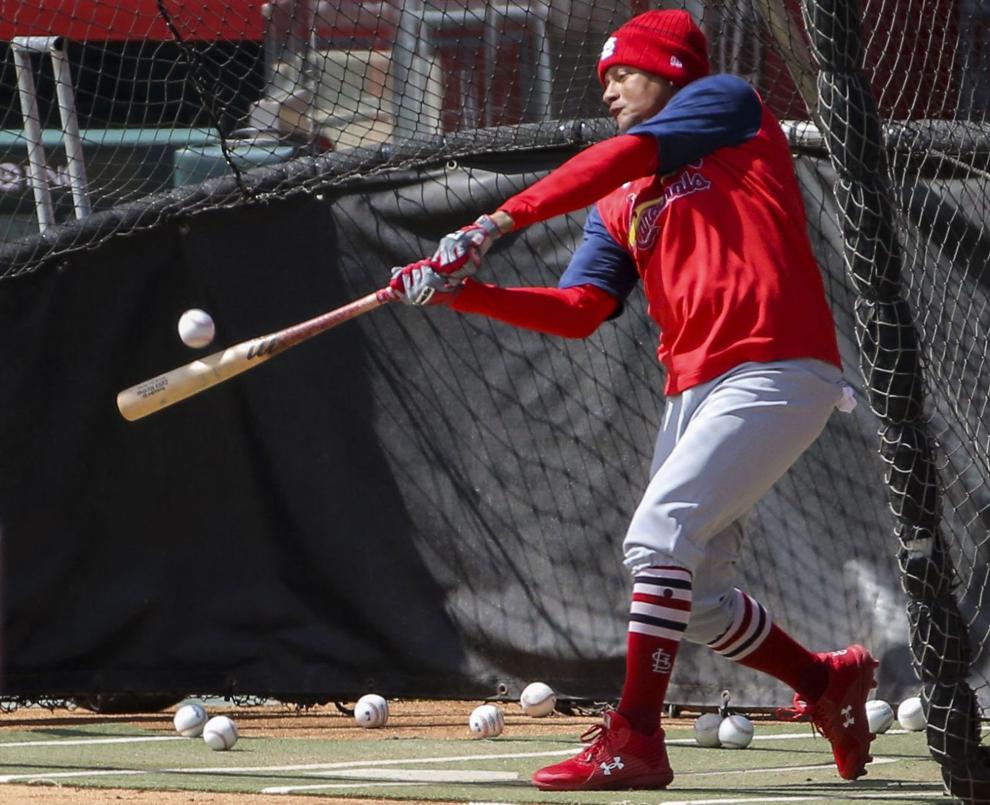 Cardinals hold a team workout ahead of opening day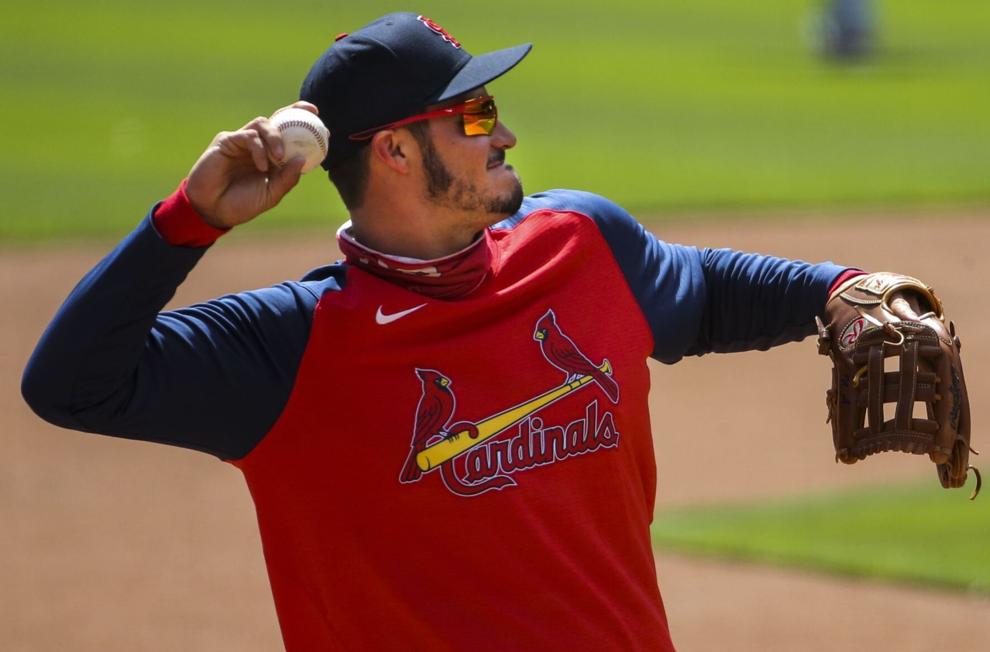 Cardinals hold a team workout ahead of opening day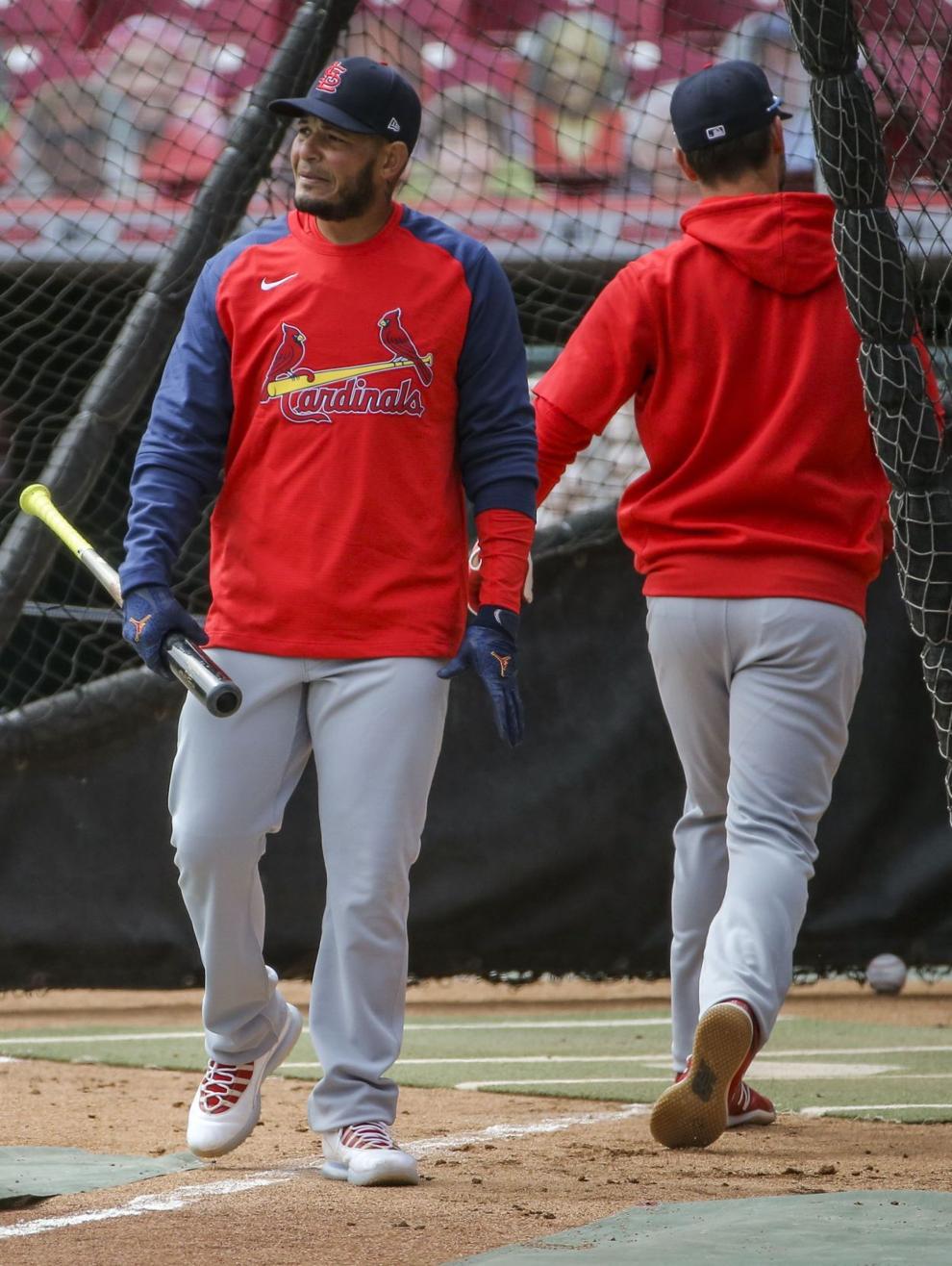 Cardinals hold a team workout ahead of opening day