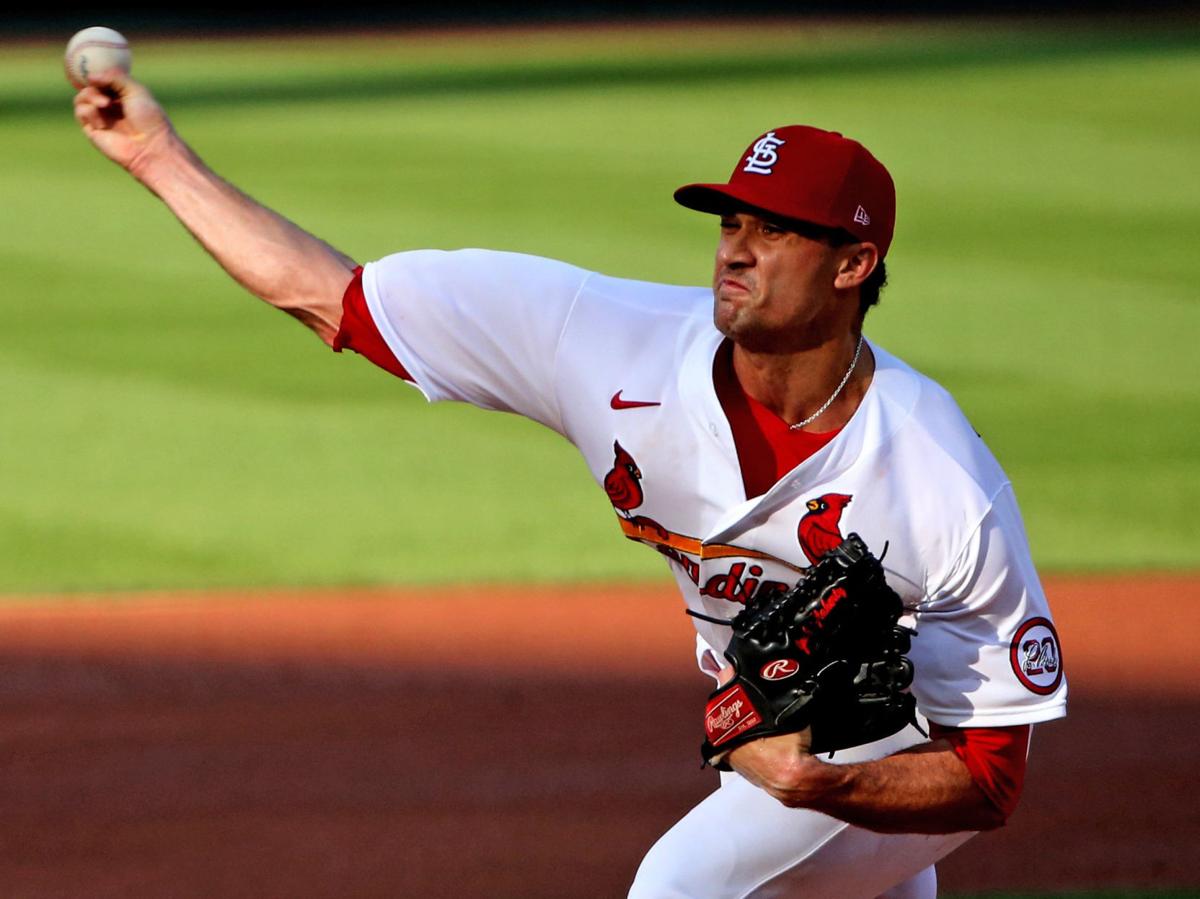 An international class of talents many years in the making and six months in waiting will start finalizing deals Friday with the Cardinals, who have used this time lost from development to continue scouting and learning as much as they can about their newest, youngest additions.
"OK, this guy hasn't even signed but you're seeing him, thinking about him," said Luis Morales, the Cardinals' director of international operations. "And you feel like those guys are already part of the organization."
The international signing period that annually starts on July 2 was pushed back by the COVID-19 pandemic and subsequent scouting limitations, creating an overlap of important dates for Major League Baseball. At the same time clubs can begin officially signing international free agents in the 2020-21 class — the Cardinals have a deal in place with one top-50 player — the deadline to swap salary figures with arbitration-eligible players arrives Friday.
Headlined by pitcher Jack Flaherty, the Cardinals have four arbitration-eligible players. They have spent most of this week talking with representatives for Flaherty, pitchers Alex Reyes and Jordan Hicks, and center fielder Harrison Bader about their salaries for 2021. If an agreement cannot be reached by Friday evening, the sides will exchange salaries and likely allow an arbitration hearing to choose between the two figures. In recent years, the Cardinals, like many teams, have adopted a "file/trial" approach — which means if the sides reach an exchange of salaries, negotiations will stop, and the matter will go to arbitration.
The idea is to spur agreement by Friday's deadline, not linger over a midpoint between the two salary figures.
While discussions continue with players in the midst of their big-league careers, dozens of teenagers from the international market will finalize contracts around Major League Baseball to start theirs. Many of the deals completed Friday will have been in place for at least the past year, if not longer. Verbal agreements are common in lead up to the international signing period, giving each team a sense of the players they'll sign as July 2 arrives — or, in the case of this past year's day, once Jan. 15 finally does.
The Cardinals are expected to complete deals with at least nine players, including shortstop Adari Grant from the Bahamas, a source confirmed.
Grant, evaluated as one of the top infielders available in his class, ranked No. 47 on Baseball America's Top 50 prospects for this class. The magazine's scouting report describes the 18-year-old righthanded hitter as "strong and explosive with fast-burst athleticism, (and) plus-plus speed … (and) a line-drive approach." That athleticism will allow him to start at shortstop and have the ability to excel at other positions, if necessary, as he advances.
That is an early theme of the Cardinals' signing class as the first wave will include five players listed at shortstop and two strapping outfielders. The Cardinals are also expected to sign switch-hitting catcher Leonardo Bernal, one of the youngest and highly touted teens from Panama.
The Cardinals have a $5,899,600 pool to spend during this international signing period. That is the second-largest possible, and this year, due to modified rules, the money cannot be traded. In the previous class, the Cardinals did not have a bonus of $1 million or greater, electing instead to spread those bonuses around to more players. They'll get closer to $1 million with at least one bonus this year. The team does not disclose bonuses, in part because of safety concerns for some players.
Morales, who declined to discuss specific individuals until they had signed, said this year's class is not about the quantity of players. The emphasis was on spending more on fewer individuals with a higher probability of quality.
In addition to Grant and Bernal, the Post-Dispatch has confirmed the Cardinals are expected to complete deals with shortstops Elias Reynoso, Anyelo Encarnacion, Yansel Guerrero and Marcelo Perez, all of whom are from the Dominican Republic. Also expected to sign are outfielders Romtres Cabrera (Dominican Republic) and Cristian Avendano (Venezuela). The initial signings of the class is capped by Robelin Lopez, who Baseball America connected to the Cardinals and describes as a "physical outfielder with good power for his age."
Each signee would usually report to the Cardinals' academy in the Dominican Republic and begin getting reps and instruction. The academy is empty due to the pandemic, and the Cardinals are not sure when this class of players will see the field — already delaying their development beyond the six months they had to wait to sign.
"In a normal year, those players would have been signed on July 2 and we would have put them in the academy right away, and we'd be playing the (Dominican Summer League) at that time," Morales said. "We've lost those six months of them being part of our program and understanding what it means for strength and conditioning. Our DSL team is going to be a lot of guys that didn't play professional because that 2019 class hasn't played much, and now we're going to bring in the 2020 class."
When Major League Baseball shuttered its camps in spring and delayed the start of the season, scouting in person also stopped. That added a wrinkle to the perpetual scouting that takes place on the international market — because teams could not talk with players who they had verbal agreements with. In October, scouts resumed seeing international players in person. Morales, who would normally travel abroad to see players and be present for their signings, quarterbacked everything instead from Jupiter, Fla.
Unable to scout players in person and not permitted to speak to them for a stretch, Morales and his staff used the chance to turn inward — reviewing the scouting reports they had on players they were set to sign but also auditing past reports for what they may have missed.
"We're trying to do scouting and get video and also make it more of a learning experience for all of us, and we continued the education for us and our scouts," Morales said. "We took advantage of the time to go over everything we could. Usually, we don't have the time in the day for calls because we're all headed somewhere, all to see someone, but we tried to keep everybody busy by utilizing the time a new way, as best as possible."
The products of those conversations and studies will be part of what greets the new signees after the formal signings Friday and the celebrations with their families. The Cardinals plan be aware of local health policies and outline strength and conditioning plans for them. Some of those will be individualized for a position or person. The hope will also be to "get our staff in touch with them virtually," Morales said.
And, at the same time, the scouting continues.
The Cardinals will not have exhausted their spending purse Friday, keeping some aside to continue pursuit of talents just arriving on the market, from Cuba or by turning 16. The international signing period is usually a year long, but there is always the next class to also chase, evaluate, negotiate, and reach verbal agreements.
"That's what we do," Morales said. "We look for talent 24/7. The international market is always free agency, and you can be signing players all year round."