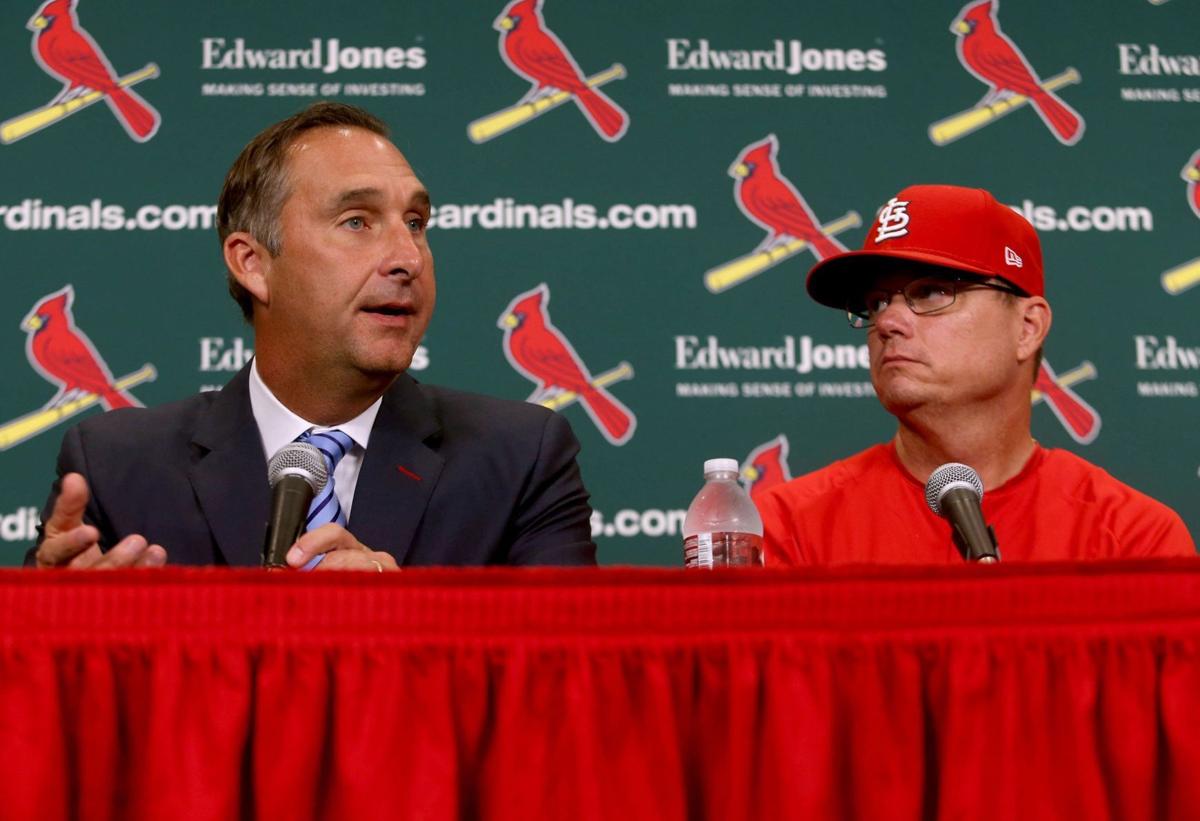 Shildt's firing 'absolutely pathetic'
The Cardinals' firing of manager Mike Shildt is absolutely pathetic — and it's a combination of why Shildt was fired and how.
This man was/is a solid team leader and obviously is a good man, too. President of baseball operations John Mozeliak and general manager Mike Girsch need to go as soon as possible. I wish broadcaster Mike Shannon had said Bill DeWitt should sell the team, but he didn't. But I will say DeWitt should sell. You can't own an MLB team and be a miser.
I cannot wait for further Shildt comments, if not now because he wants a job, then later when he writes a book. I also wonder what Yadier Molina, Adam Wainwright, Paul Goldschmidt, Nolan Arenado and the rest of the team think.
Just pathetic. Also, thanks Mike. We appreciate you.
Fans deserve explanation
Mike Shildt was 53 games over .500 as Cardinals manager. He was the NL manager of the year in 2019. He took us to the playoffs every year he managed the team. How could John Mozeliak fire this man and not have his replacement already signed?
Quite frankly, "philosophical differences" is totally inadequate! How about telling the fan base, whom you depend on financially, why you fired what appears to be an excellent field manager?
Do you think we're too stupid to understand?
Tom Phelps • Webster Groves
No-show for Cards, TBS
What a shame that it was the June Cardinals that showed up against Los Angeles in the wild-card game instead of the September version. They must have left their bats in the baggage compartment of the charter plane.
It was a riveting game nonetheless, marred only by the astonishing ineptitude of TBS. That network never should be allowed near a MLB broadcast booth. The video was mediocre, the graphics terrible and the two faceless entities in the booth produced the most inane, driveling commentary I have ever heard.
I will not watch another minute of TBS.
John Marshall • St. Louis
Mizzou uniforms need uniformity
I just do not understand why Mizzou has so many different uniforms. Back when I was a student at Mizzou — Dan Devine and later Al Onofrio were the coaches — the football team had a road uniform (white jersey with black numerals) and a home uniform (black with gold numerals and gold pants) and the helmet was the same (black with uniform numbers on each side and a gold stripe flanked by two narrower white stripes.)
Most of the great teams like Alabama, Ohio State, Michigan, USC, etc., keep the same uniforms. With Mizzou, you never know what they are going to have on. They should go back to the old uniforms from when Devine was coach — and when they had great teams.