With his battery mate away in Puerto Rico, recovering from a knee injury and working to regain his game, Cardinals pitcher Adam Wainwright remained Yadier Molina's ever enthusiastic fan and, if necessary, lead cheerleader. Wainwright said often publicly what he told Molina almost daily in their conversations.
Over the phone or via text message, Wainwright told Molina the impact he could make on the team, the power of his presence and the lift he'd give a playoff push, not to mention the lift a playoff push would give him.
Lifts like Molina's two home runs Thursday to double his season total.
"I told you it was coming," Wainwright said that evening. "Down the stretch, we knew he was going to be here. He's a big-time player. Prime-time players show up in prime time."
The stars aligned for the Cardinals — at 60 feet, 6 inches — on Thursday for Wainwright and Molina to tie a major-league record for most starts as battery mates, but not much else did for the club. Wainwright and Molina made their 324th start together to match the longtime big-league record set by Detroit's Mickey Lolich and Bill Freehan 45 years ago. Trends in the game would radically have to change for another tandem to even challenge Yadi and Waino.
Despite Molina's efforts behind and at the plate Thursday, the Cardinals could not conjure a performance to meet the moment, slipping 11-6 to the Washington Nationals and splitting a four-game series at Busch Stadium with the team that has the worst record in the National League.
The loss did little to the Cardinals' place atop the NL Central, but it did a lot to reinforce and illustrate who they must count on as the temperatures cool and the heat of September intensifies.
"A lot of experience in here with (Molina) and Albert (Pujols) and Waino — all of them have won multiple World Series, played in a lot of playoff games, a lot of big things in September and October," first baseman Paul Goldschmidt said. "We've been following their lead this whole year, and we'll continue to do that."
Goldschmidt delivered the Cardinals' first run Thursday with an RBI single — and then with the exception of Molina, the offense vanished until the ninth inning. Including Goldschmidt, the No. 3 spot in the Cardinals order finished 1 for 5 with runners in scoring position. Goldschmidt left seven runners on base. His spot and Nolan Arenado's spot in the order left a combined 13. At the same time, a stalwart of September runs, Wainwright had his second consecutive start without seeing the sixth inning.
The Cardinals' veteran right-hander allowed nine of Washington's 18 hits and for the second time this month allowed four runs in five innings.
"My delivery stinks right now," Wainwright said.
That bluntness elicited a laugh Wainwright's neighbor in the clubhouse, Jack Flaherty.
"Don't laugh; it stinks," the veteran continued. "Good thing is I know what I need to work on."
With an extra day before his next start — which will set a new major-league record for battery mates — Wainwright has time to correct a glitch in his delivery that has his legs out of sync with his arm swing. That has contributed to leaving some pitches as flat as day-old seltzer or too wide of the strike zone to test hitters.
It's Molina time to return the favor and text some confidence to his friend.
"Everybody knows he's our horse," Molina said. "The last few games haven't went the way he wants them to. He knows everybody knows he's our horse, our ace, and we trust in him."
A day after he missed the game-winning double in left field, Washington outfielder Alex Call did not miss much. Not written into the Nats' original lineup, Call was a last-minute add for an injured teammate and promptly had a career day. His first multi-hit game included four hits, a double and a ninth-inning home run that swatted the Nats to a seven-run lead. Big enough to hold this time. Call's two-run double off Wainwright in the fourth inning gave Washington its first lead of the day.
Molina promptly answered.
The 40-year-old catcher had not hit a home run since returning from the injured list. Despite 1,011 career hits at Busch III, he had only one previous multi-homer game at home, back in 2017. Molina's two-run homer to Big Mac Land in the second inning broke a tie and reclaimed a lead for the Cardinals. His second homer — a solo shot lined into the left field corner's nook — tied the game, 4-4. Each time the start began to slide from Wainwright, Molina wrenched it back.
"I think he likes winning, and he likes being on a winning team and likes winning World Series, and I think he feels that right now and can kind of smell that a little bit," Wainwright said. "Plus, he wasn't himself for most of the year. He was trying to find it. Now he's taking good swings, taking good at-bats. When he's doing that, we know he's good."
A name for this has even surfaced around the team: September Yadi.
"He smells it, and he's going to go after it, no doubt about it," manager Oliver Marmol added. "I think it goes both ways. That clubhouse gains energy when Yad is getting after it the way he is right now in September and vice versa. When we're playing good baseball, and you get to see what's ahead that energizes Yad."
For much of the season, veterans such as Goldschmidt and Wainwright have lauded the mix of ages on the roster — the youthful enthusiasm of additions like Lars Nootbaar and rookies Andre Pallante, Brendan Donovan and Nolan Gorman. Alec Burleson, the first member of the 2020 draft class to reach the majors, debuted Thursday, walked in his first plate appearance and then scored on Molina's first homer. He's the 13th player to make his major-league debut for the Cardinals this season, matching the total in 2020, when the Cardinals scrambled through rookies coming out of quarantine in the shortened season.
It's one debut shy of the 14 the Cardinals last had in 1924.
Youth brings a jolt, such as leadoff hitter Donovan going 3 for 3 with five times on base. But youth also some inexperience. It's in the name. The Cardinals bullpen failed to hold the tie game in Wainwright's absence. A double play not turned after a leadoff walk compounded troubles in the Nats' two-run seventh. When Donovan ignited the Cardinals' five-run, ninth-inning rally Wednesday, it was veterans that sustained it. Molina had the two-out, RBI single that set up the winner. That's September in an inning.
"Usually we're supposed to be at our best in September," Wainwright said. "That's why I need to get going soon. We knew he would be, for sure."
Waino and Yadi make history but Washington Nationals beat Cardinals 11-6
Wainwright and Molina tie MLB record with 324th battery start game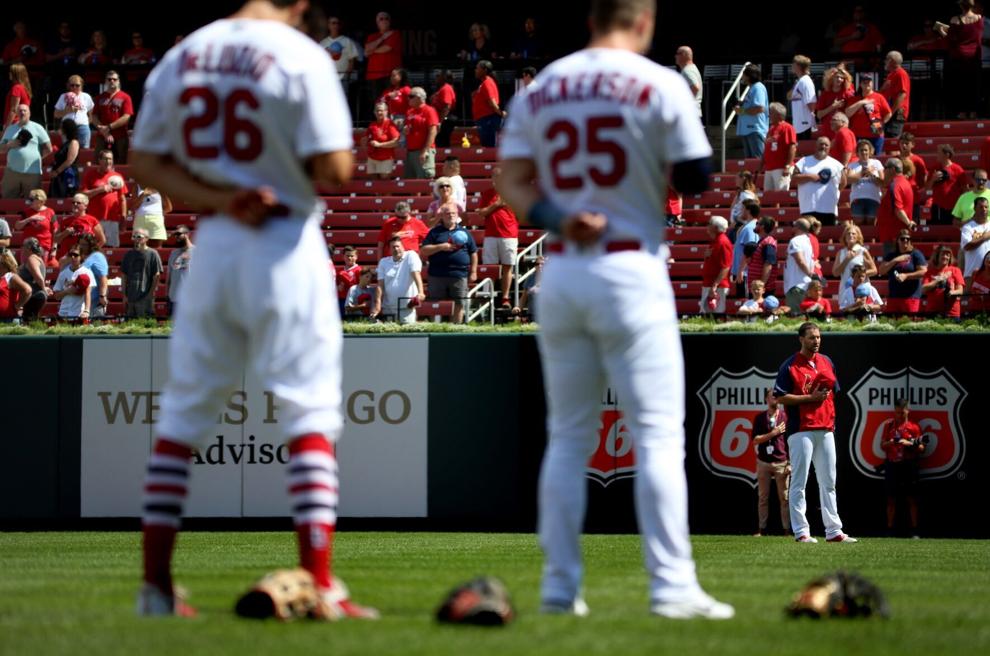 Wainwright and Molina tie MLB record with 324th battery start game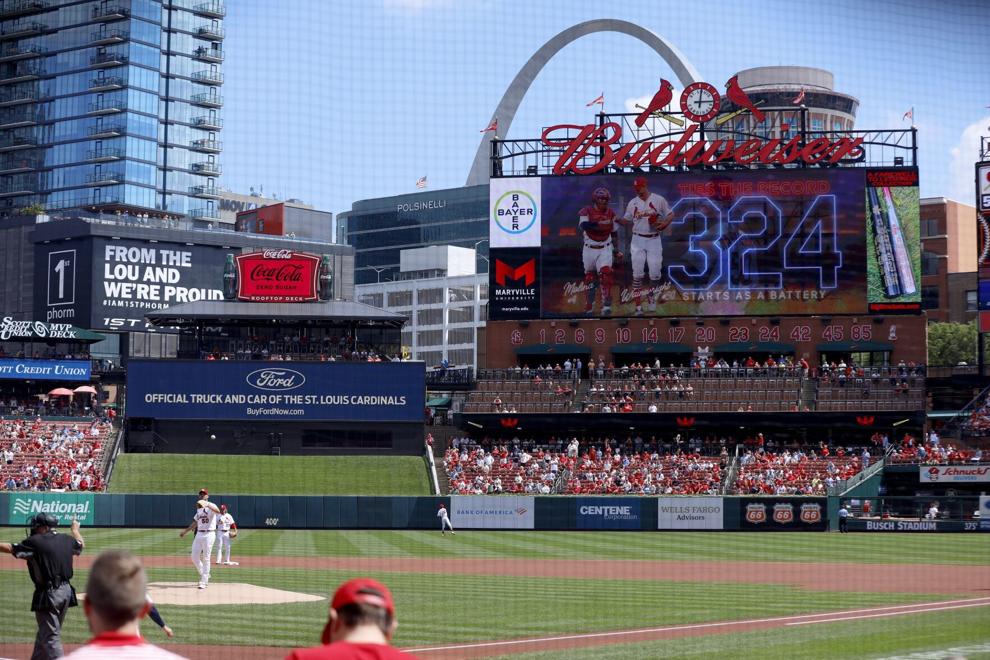 Wainwright and Molina tie MLB record with 324th battery start game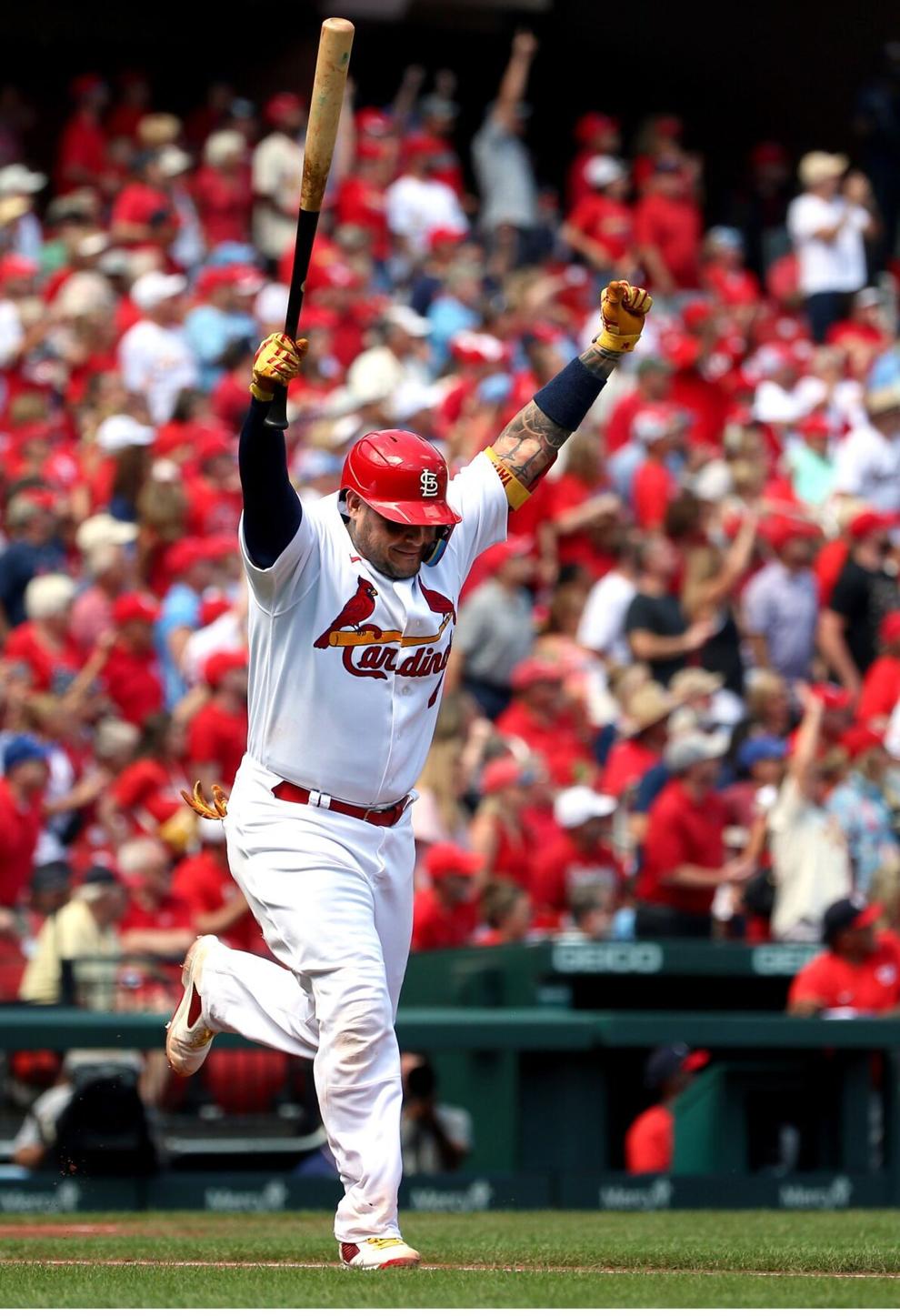 Wainwright and Molina tie MLB record with 324th battery start game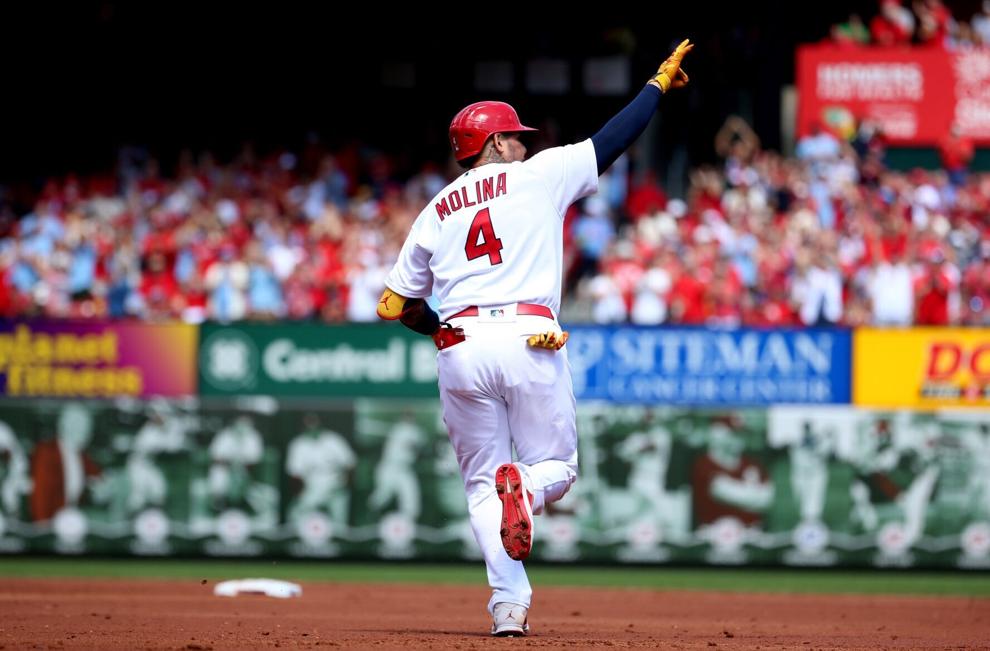 Wainwright and Molina tie MLB record with 324th battery start game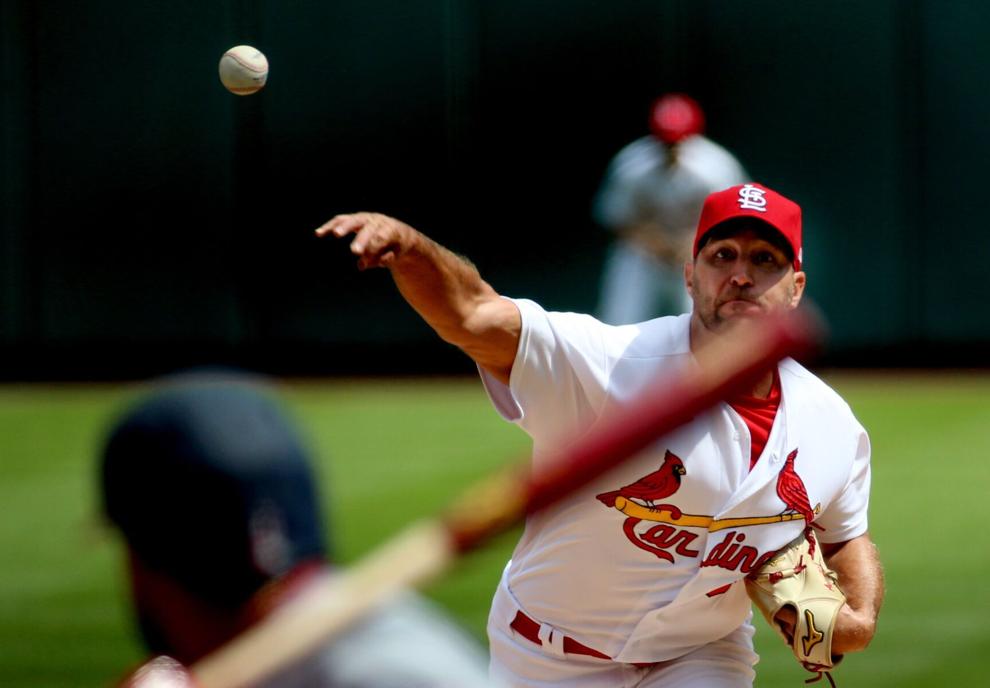 Wainwright and Molina tie MLB record with 324th battery start game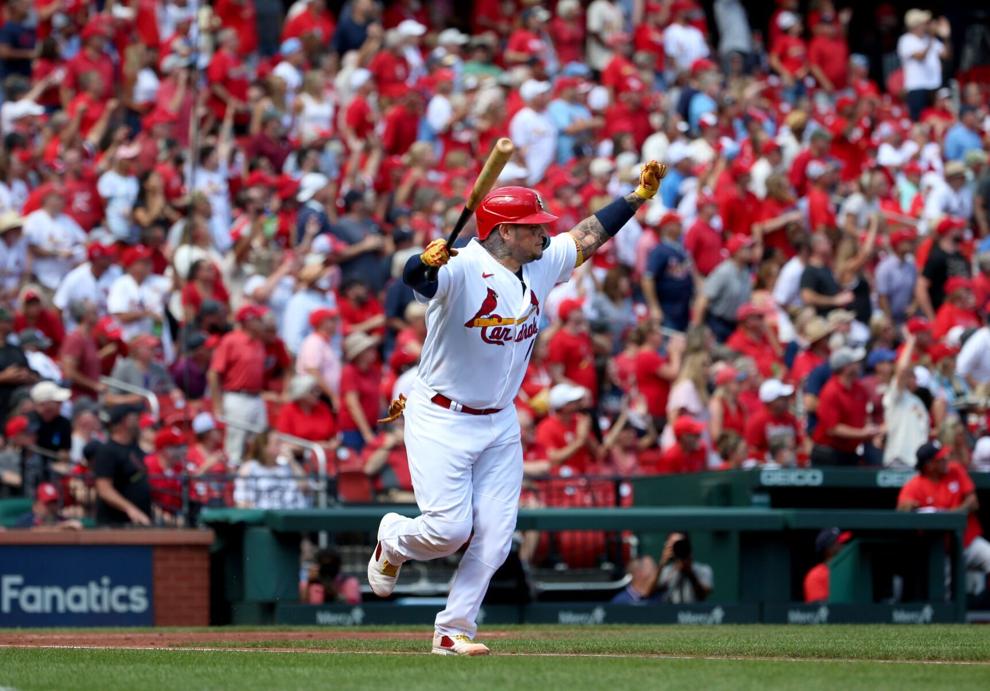 Wainwright and Molina tie MLB record with 324th battery start game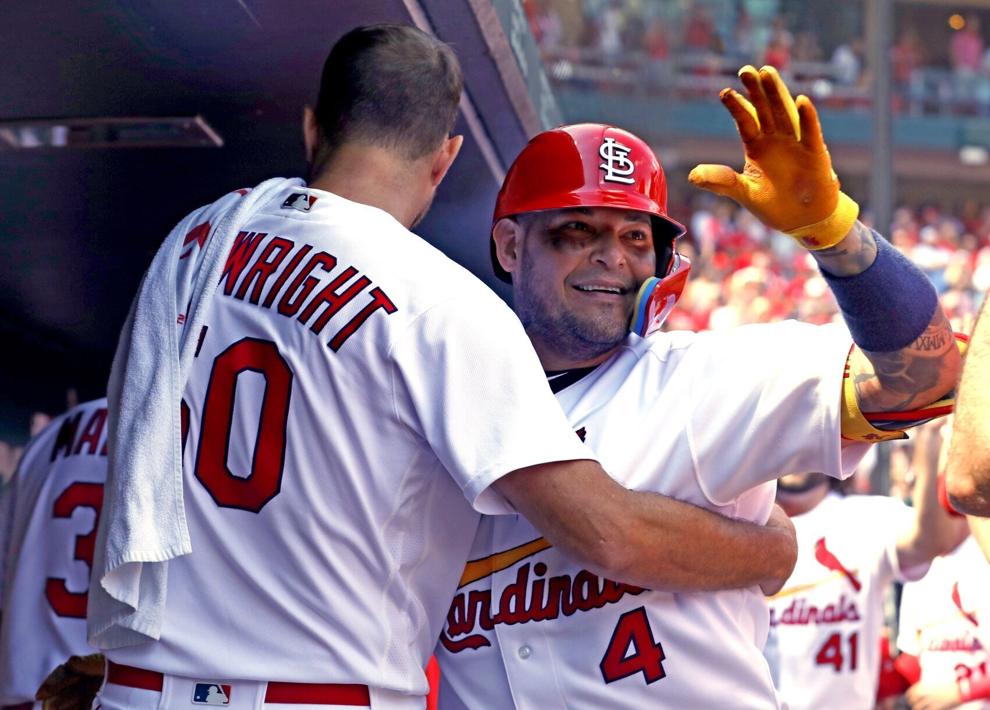 Wainwright and Molina tie MLB record with 324th battery start game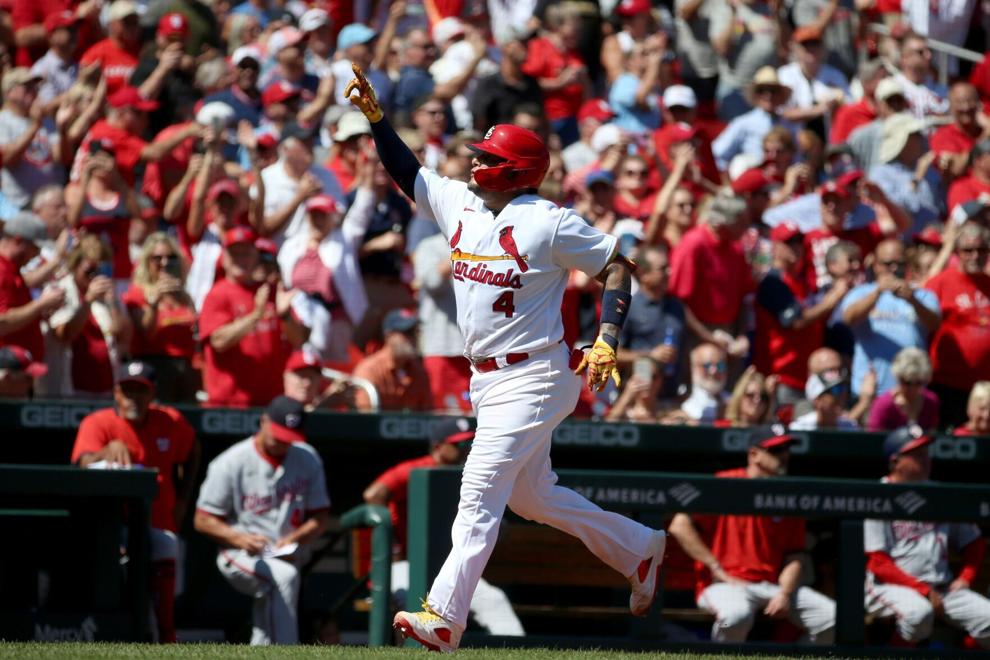 Wainwright and Molina tie MLB record with 324th battery start game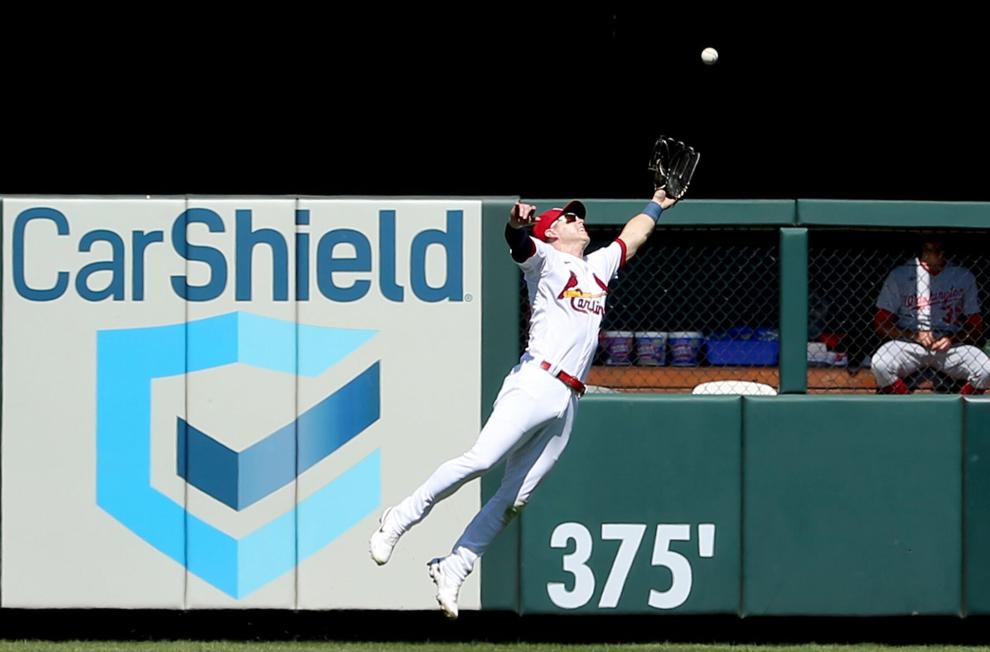 Wainwright and Molina tie MLB record with 324th battery start game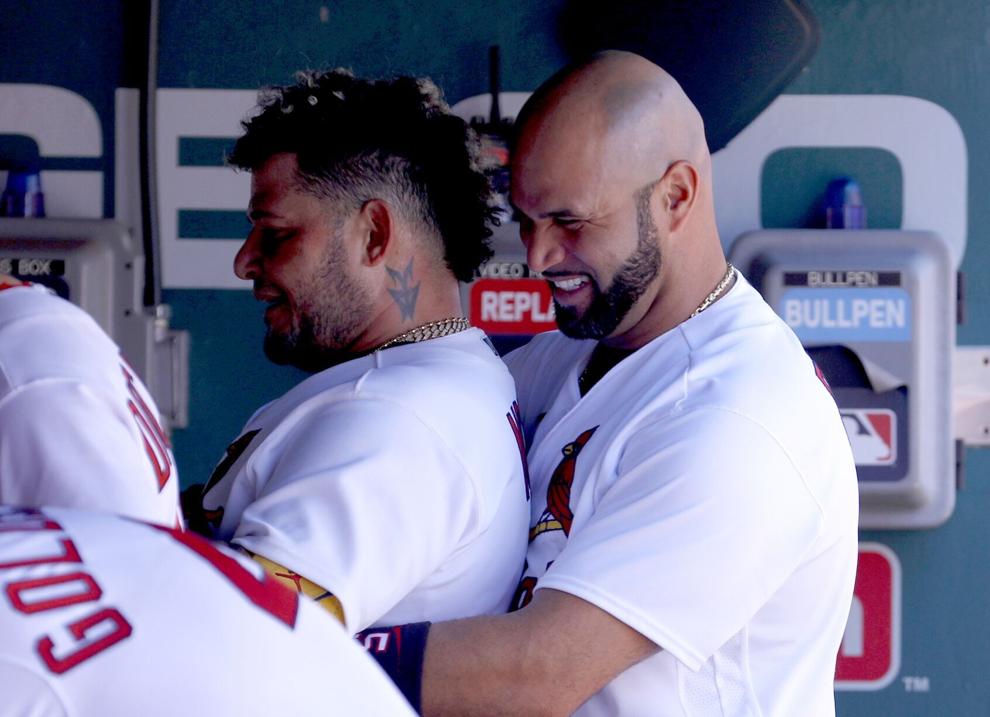 Wainwright and Molina tie MLB record with 324th battery start game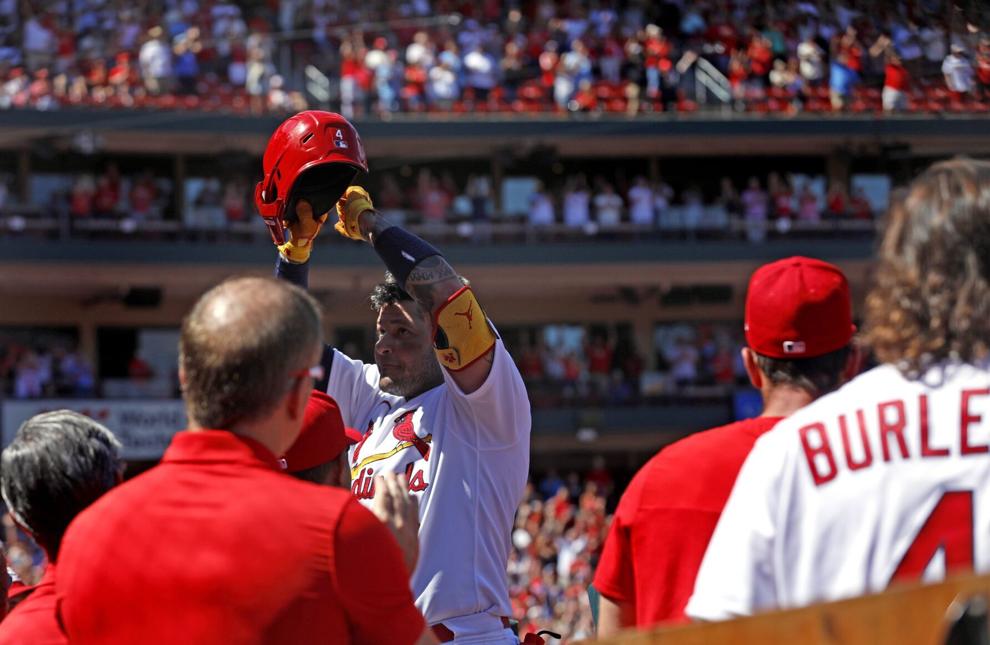 Wainwright and Molina tie MLB record with 324th battery start game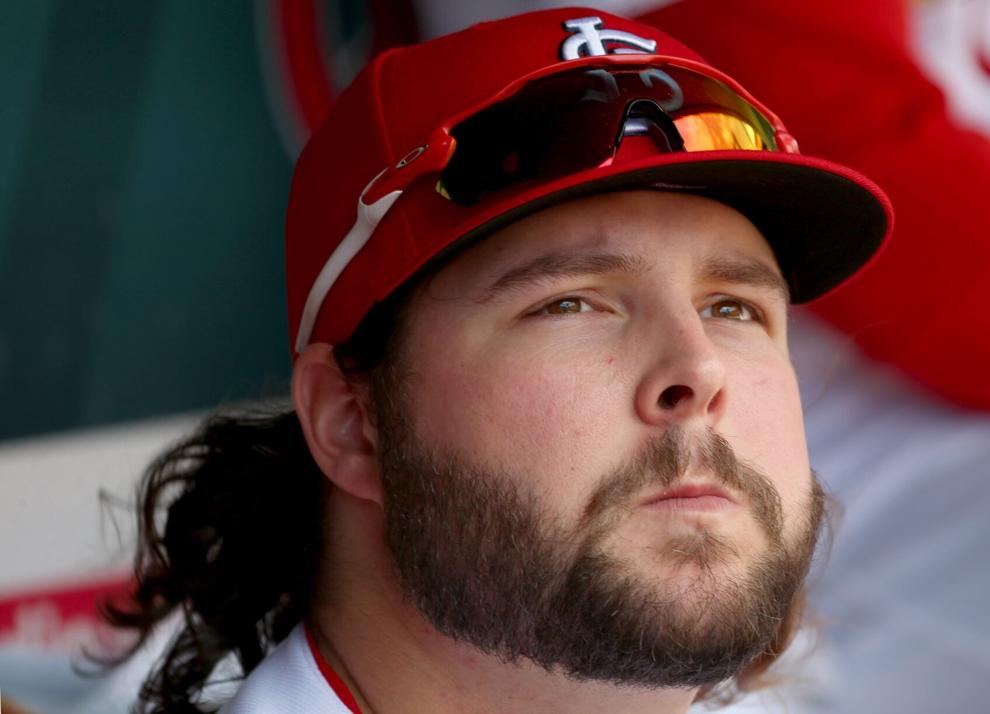 Wainwright and Molina tie MLB record with 324th battery start game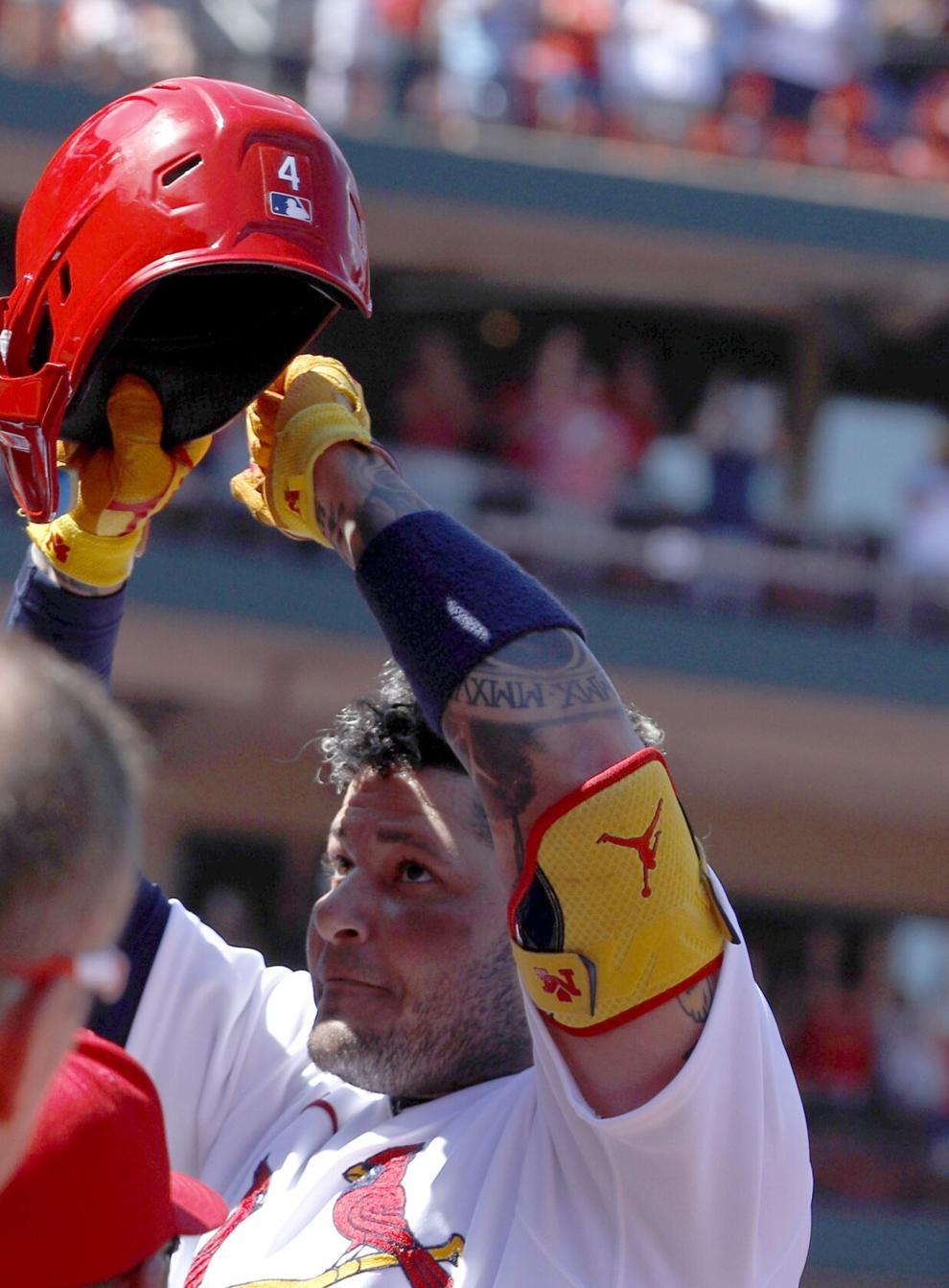 Wainwright and Molina tie MLB record with 324th battery start game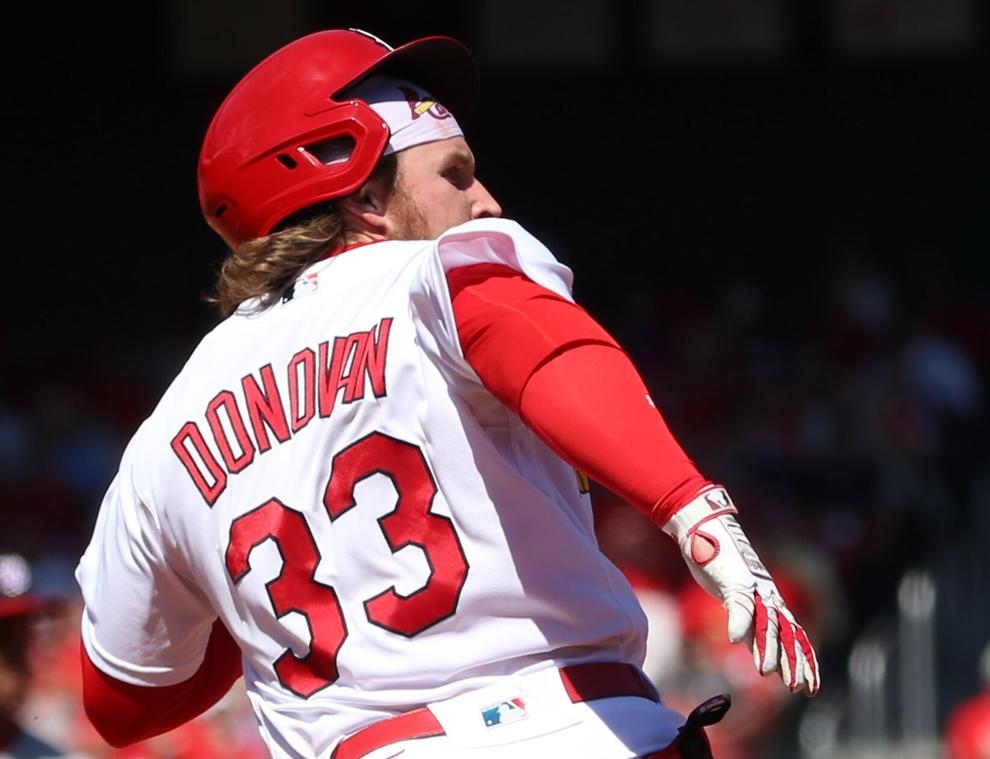 Waino and Yadi make history but Nationals beat Cardinals 11-6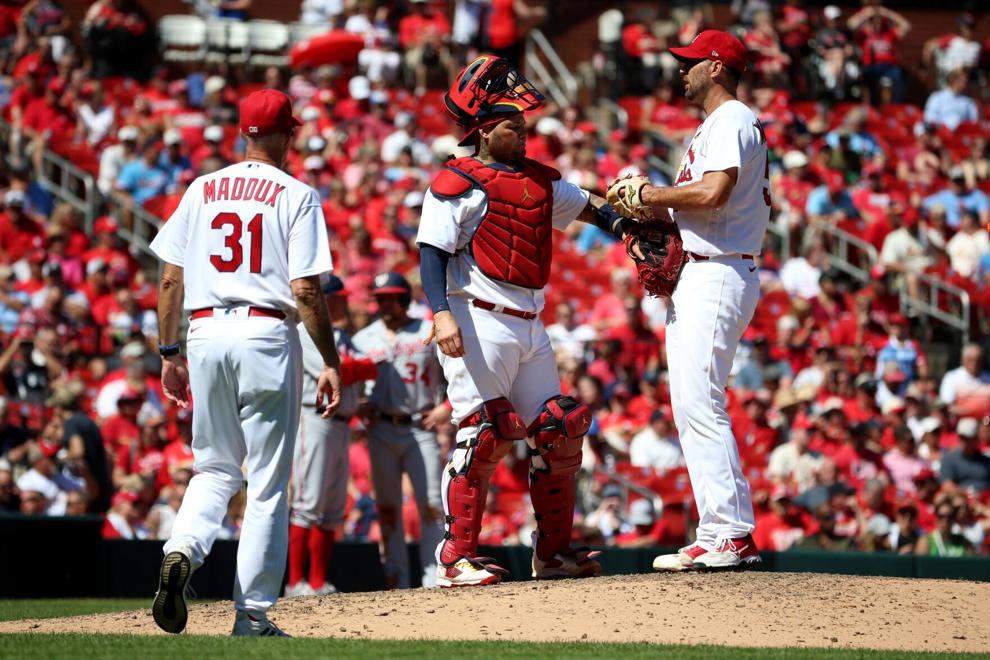 Waino and Yadi make history but Nationals beat Cardinals 11-6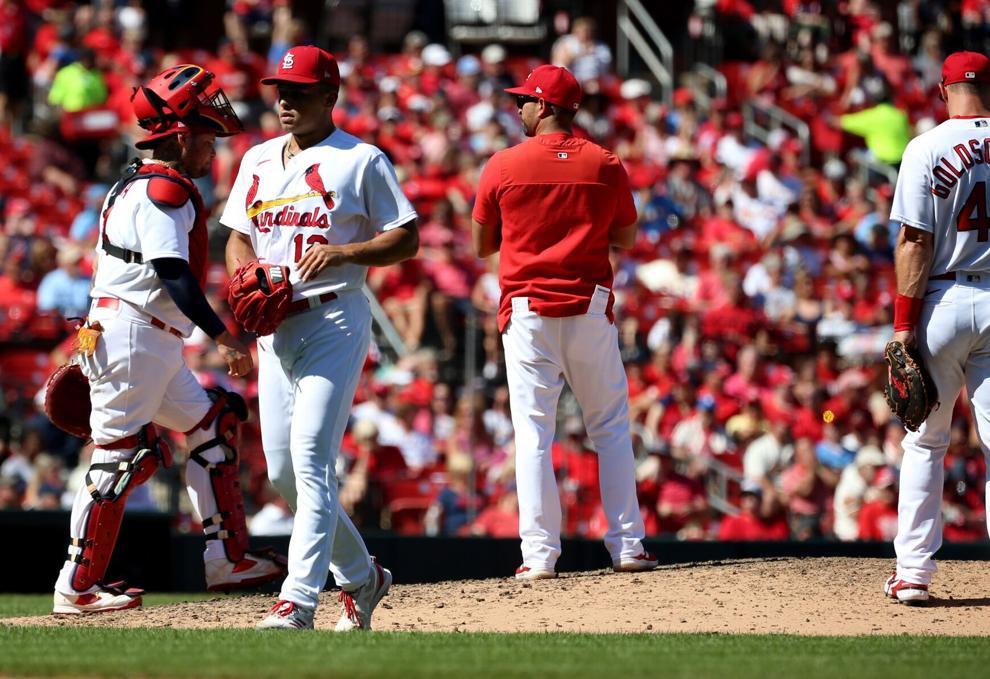 Waino and Yadi make history but Nationals beat Cardinals 11-6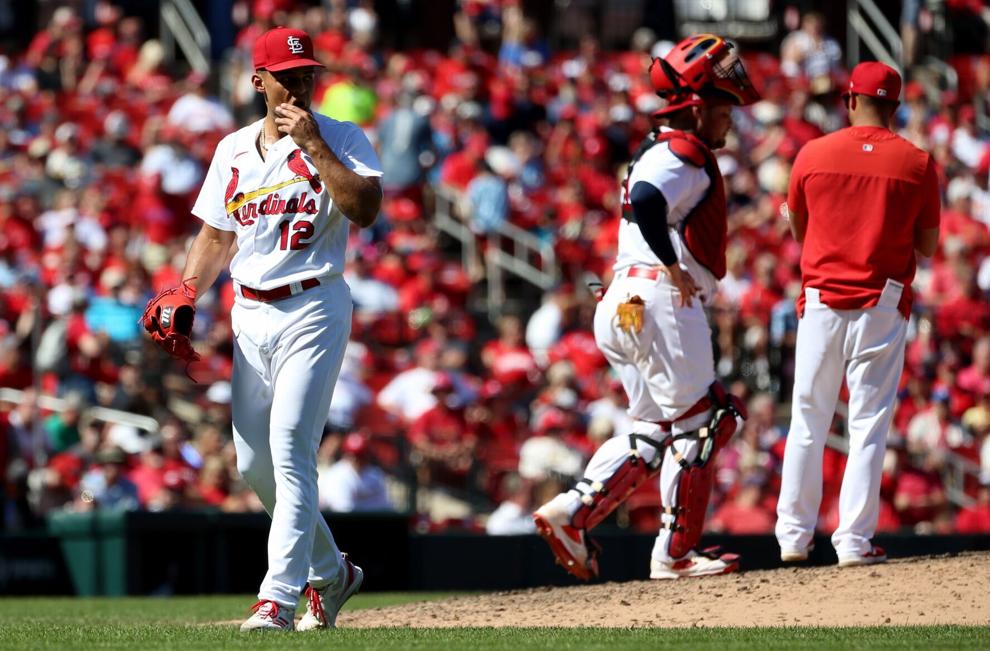 Waino and Yadi make history but Nationals beat Cardinals 11-6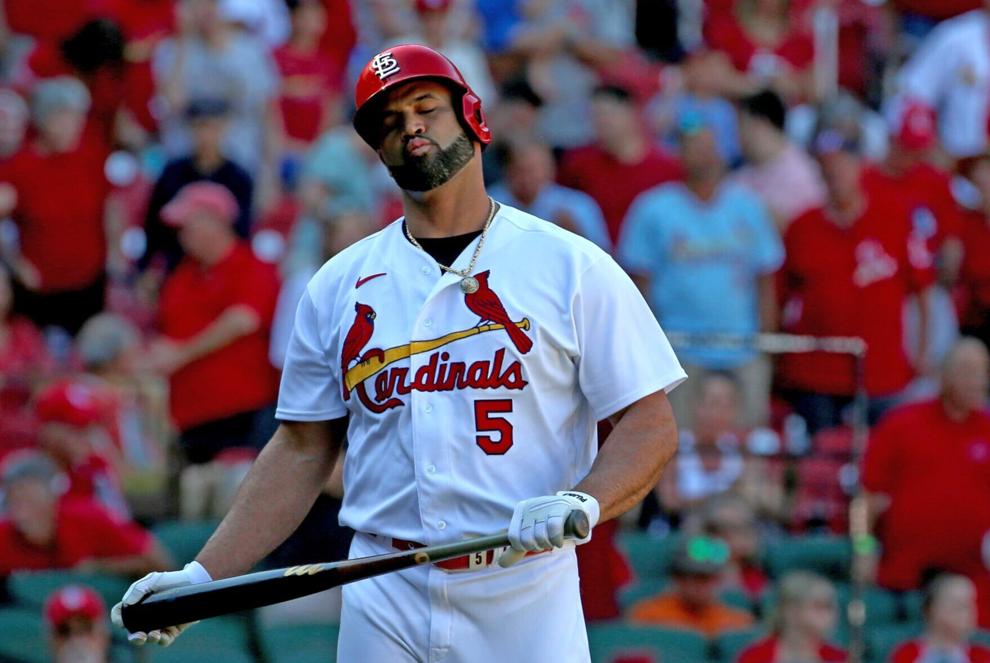 Waino and Yadi make history but Nationals beat Cardinals 11-6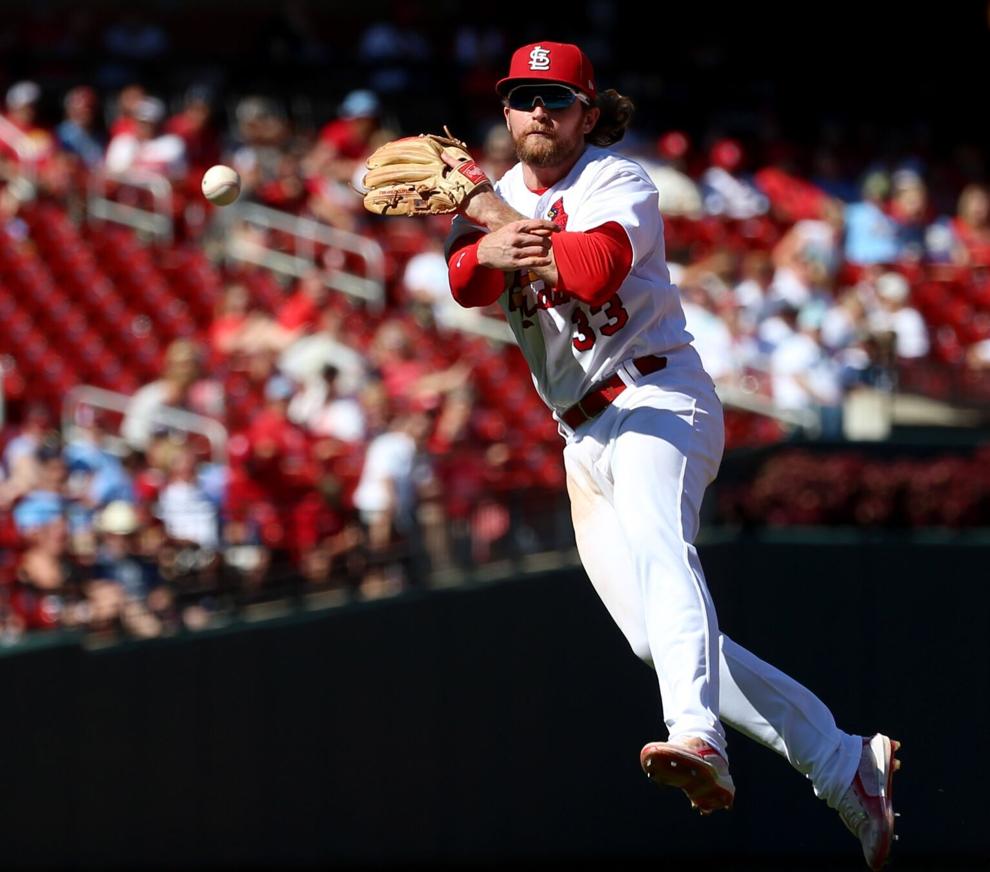 Waino and Yadi make history but Nationals beat Cardinals 11-6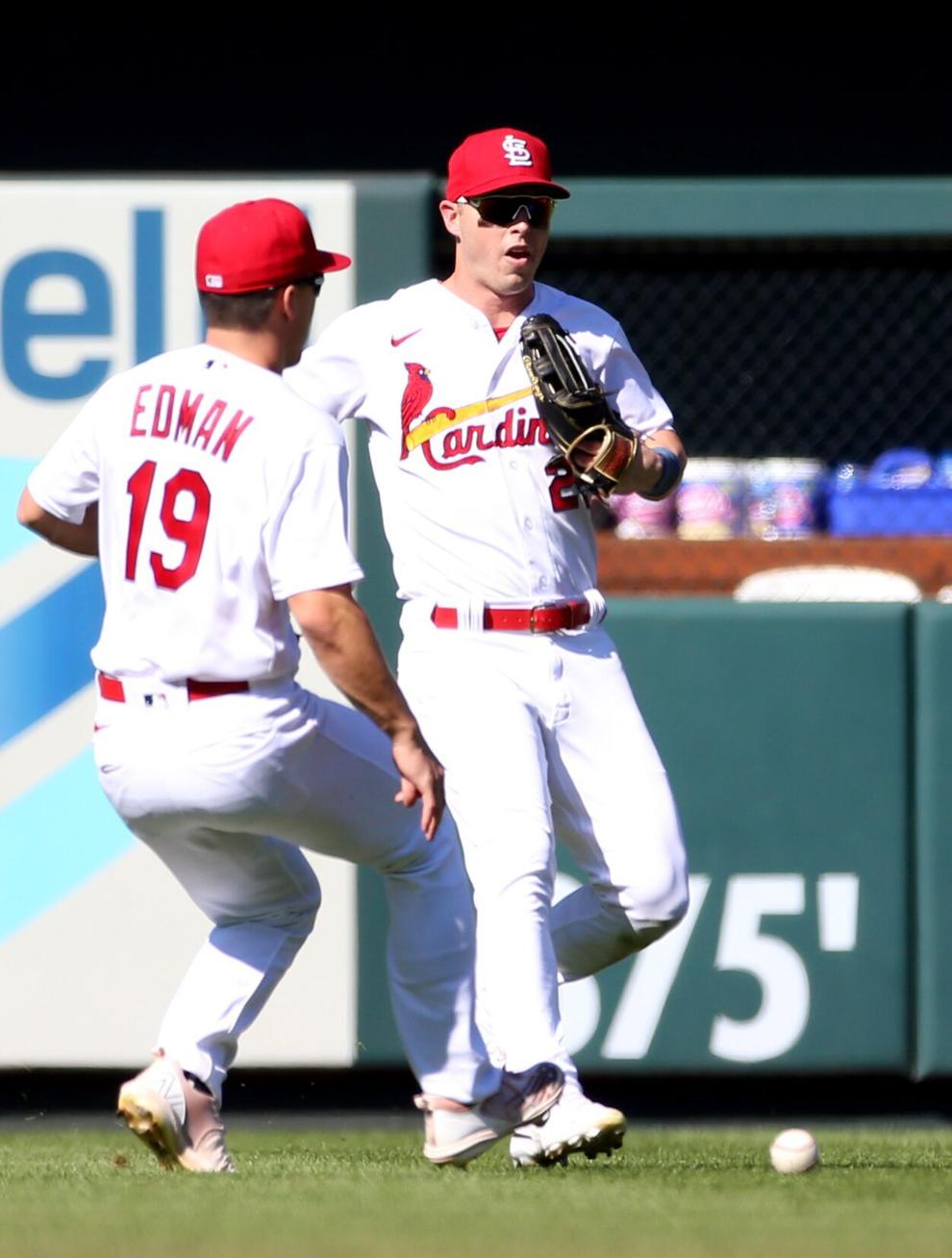 Wainwright and Molina tie MLB record with 324th battery start game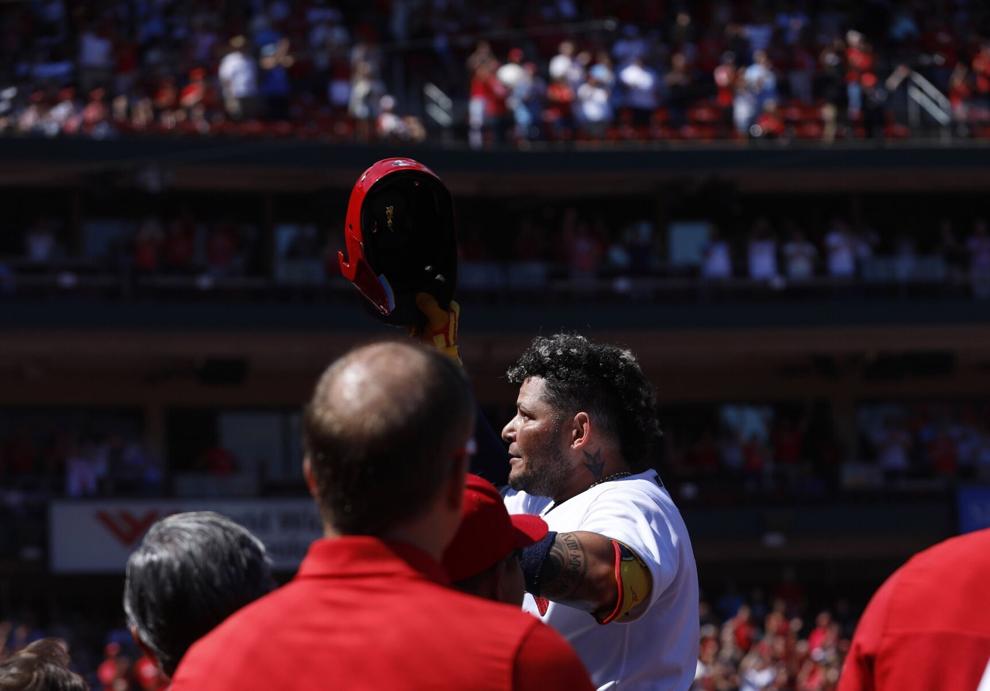 Wainwright and Molina tie MLB record with 324th battery start game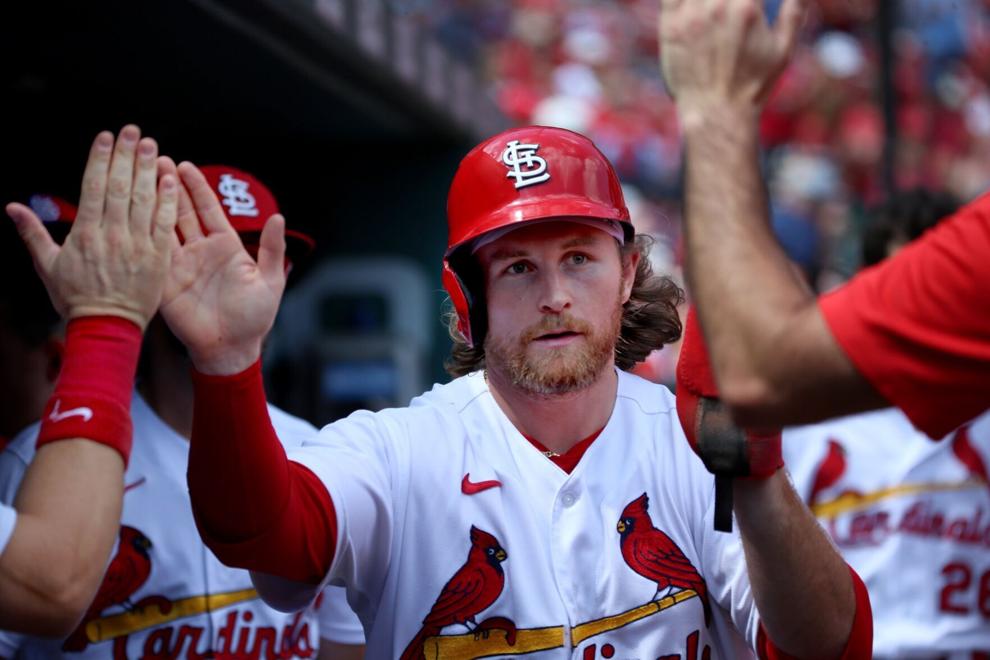 Waino and Yadi make history but Nationals beat Cardinals 11-6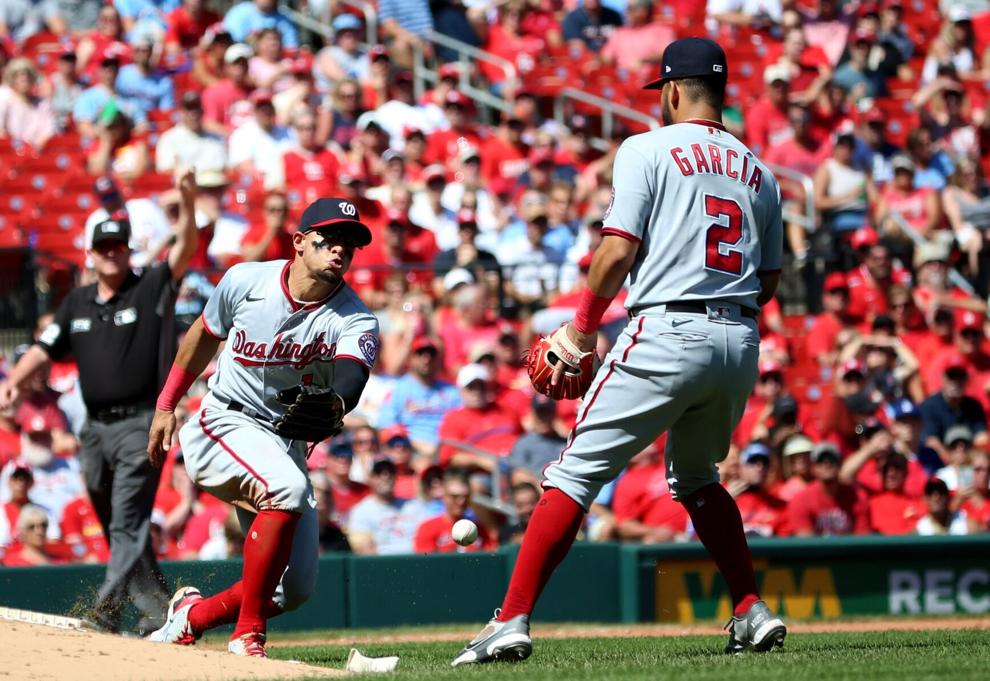 Waino and Yadi make history but Nationals beat Cardinals 11-6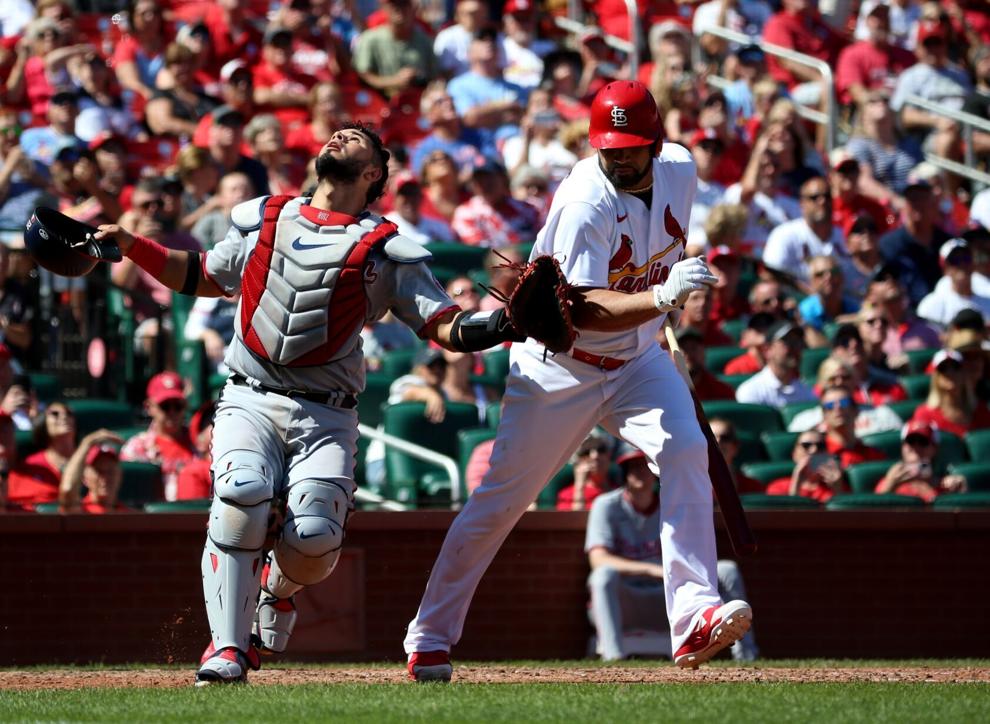 Waino and Yadi make history but Nationals beat Cardinals 11-6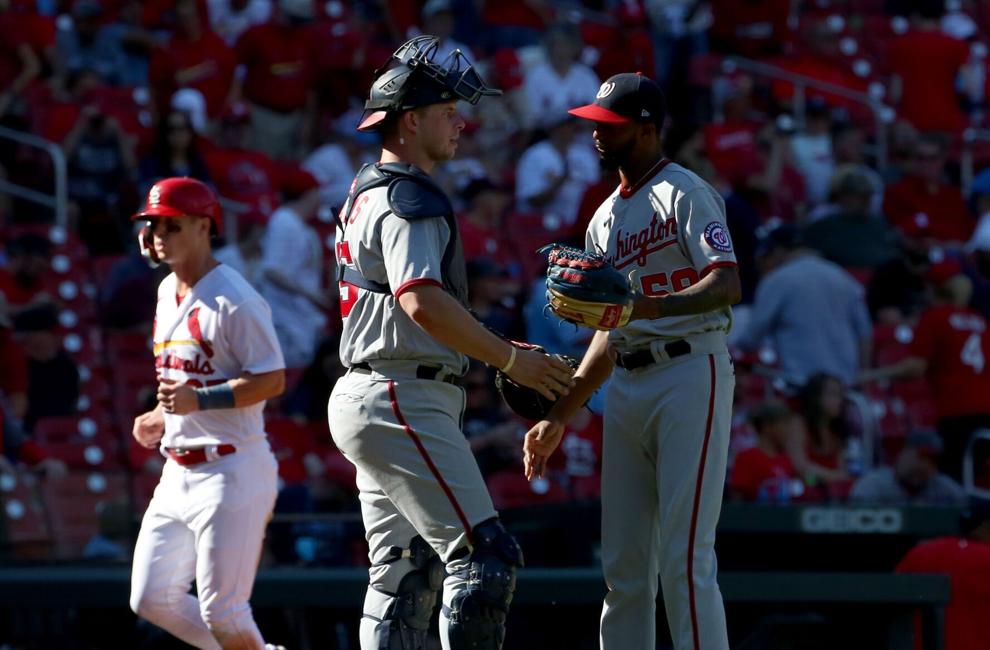 Waino and Yadi make history but Nationals beat Cardinals 11-6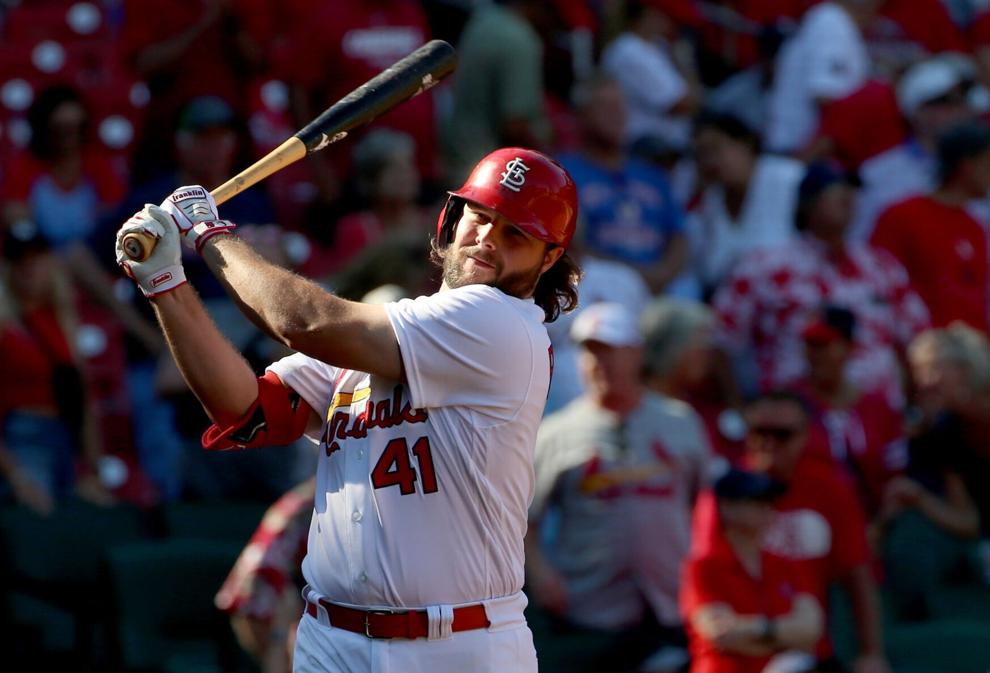 Waino and Yadi make history but Nationals beat Cardinals 11-6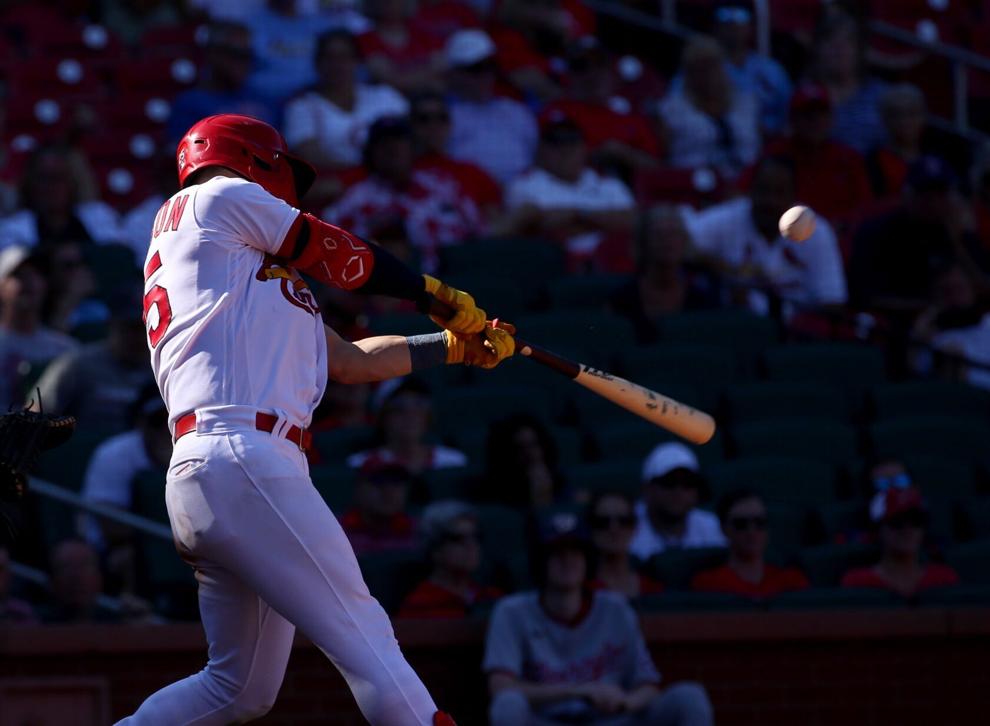 Wainwright and Molina tie MLB record with 324th battery start game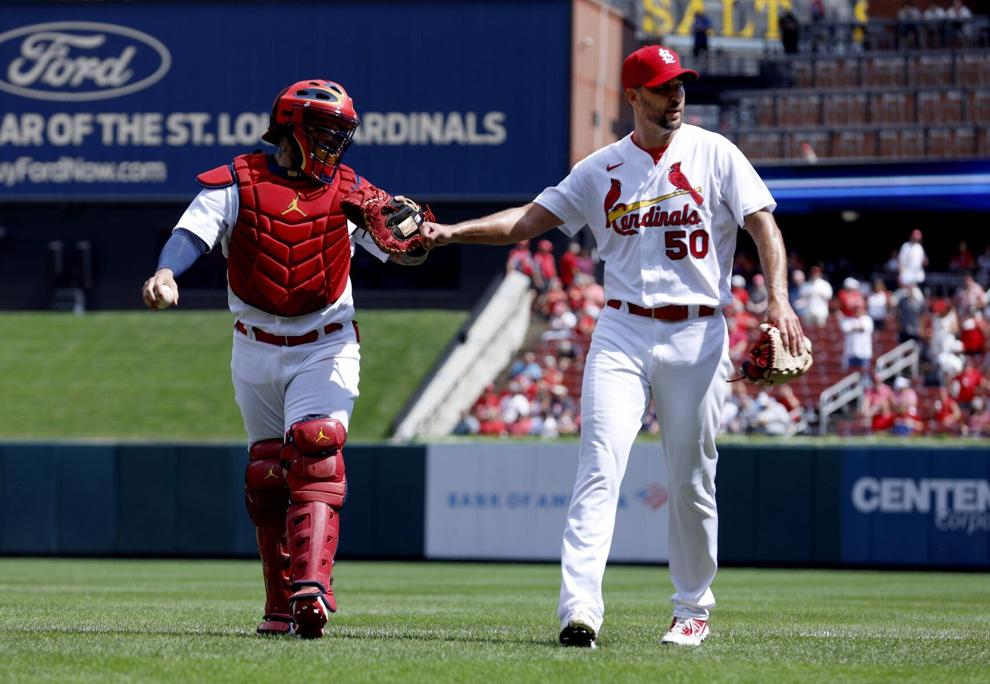 Wainwright and Molina tie MLB record with 324th battery start game