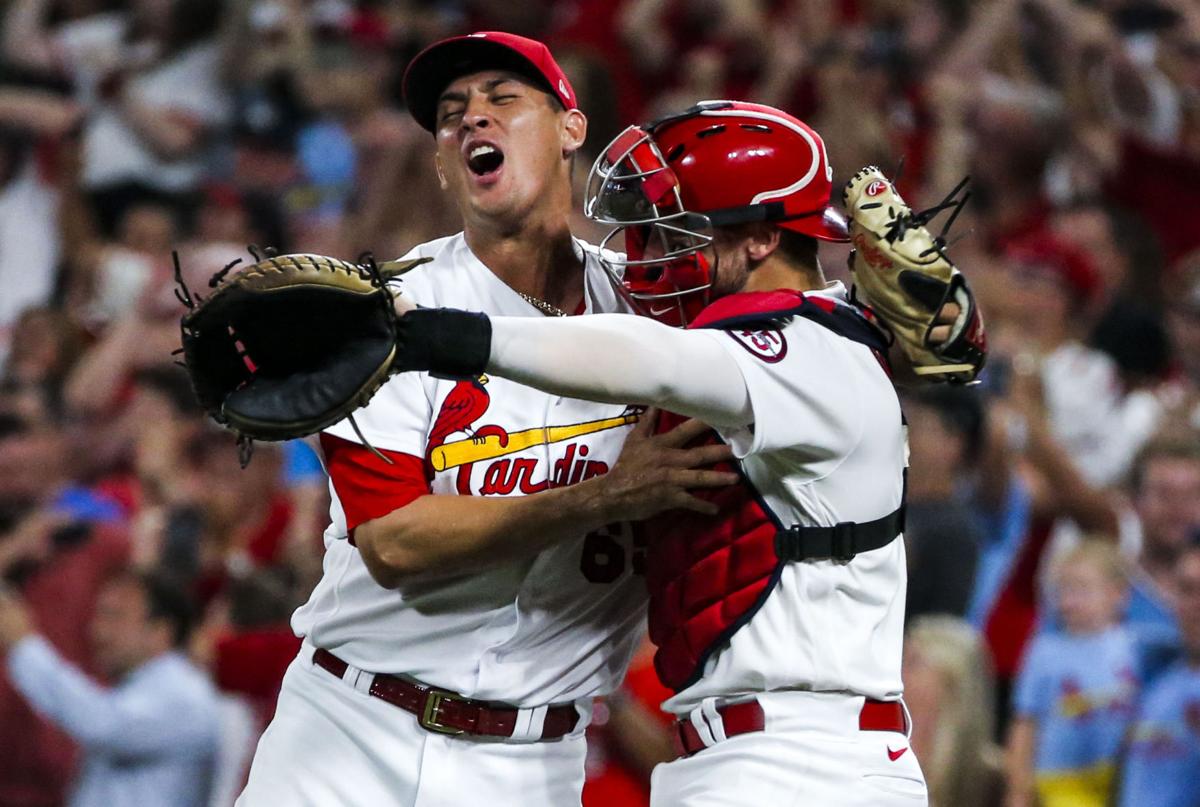 There was the June swoon, when the Cardinals lost 17 of 27 games and dipped as far as four games under .500 before winning the final three games of that month.
There was the September to remember, when the Cardinals ripped off a club-record 17 victories in succession and advanced themselves from wild-card pretenders to capturing the final National League playoff berth with plenty of room to spare.
There were costly injuries, promising rookies and veteran pitchers who ranged from having a little left in the tank to a lot, in the case of Adam Wainwright.
There was the best defense this town has seen in a while, and Cardinals fans have seen some good ones. There was an abrupt end to the season on Wednesday night, when All-Star closer Alex Reyes surrendered his third multi-run walk-off homer in just more than a month, and the Cardinals reverted to a previous inefficiency to hit with men in scoring position. They didn't have any hits in 11 such at-bats, scoring only on a wild pitch.
But, in between scoring six runs in their first inning of the first game of the season to scoring none in their last eight innings on Wednesday in Los Angeles, there were many moments to remember. Here is one Top 10 version:
10 ... May 26. Cardinals win 4-0 at Chicago White Sox. John Gant scored his fourth and final win as a Cardinals starter before being dealt to Minnesota two months later. This was the harbinger of baseball's crackdown on illegal substances by pitchers. When second-base umpire Dan Bellino detected a smudge on the cap of Cardinals reliever Giovanny Gallegos as Gallegos ran in from the bullpen, crew chief Joe West had Gallegos' cap but not Gallegos removed from the game. Between-innings inspections of pitchers' caps, gloves and even belts began not long afterward. Across the game, offensive numbers began to rise.
9 ... May 11. Cardinals win at Milwaukee 6-1 in 11 innings. This tied for the longest game of the season by innings and featured home runs in the 11th by both Paul Goldschmidt and Tyler O'Neill. The two were hitting third and seventh, respectively, in this game, but they wound up hitting 2-3 when the Cardinals went on their September rampage, with O'Neill being named Player of the Month and Goldschmidt wrapping up a big second half.
8 ... April 1. Cardinals win 11-6 at Cincinnati on opening day. The Cardinals had had trouble with Reds righthander Luis Castillo in other years, but not on this day. They hit Castillo with six runs in the first and four more in the fourth, sparked by home runs from Dylan Carlson and O'Neill.
7 ... April 8. Cardinals beat Milwaukee 3-1 in the home opener. The decisive two runs score on a two-run homer by Nolan Arenado, making his Busch Stadium debut as a Cardinal. Arenado would hit just .255 in his first season here but tied with O'Neill for the team lead in homers at 34 and was tops in RBIs at 105 while playing exemplary defense at third base.
6 ... Sept. 3. Cardinals win 15-4 at Milwaukee. This lopsided result came before the great winning streak started, but it marked the 300th regular-season start in which Adam Wainwright and catcher Yadier Molina formed the battery. With 304 at season's end, they are 21 starts away from breaking the mark held by Detroit's Mickey Lolich and late catcher Bill Freehan.
5 ... May 31. Cardinals lose 9-4 at Los Angeles. Staff ace Jack Flaherty, who had won his first eight decisions before losing one, suffers a torn oblique muscle, aggravated by swinging the bat, and comes out of the game after his sixth-inning at-bat. The Cardinals fall out of first place in the NL Central Division on this day, never to return, as they lose six of their next seven games. Flaherty wouldn't return for 74 days. He would win once more and pitch well in another start before missing most of the rest of the season with a shoulder strain.
4 ... Sept. 8. Cardinals beat LA Dodgers 5-4. Many miles to the northeast, in Cooperstown, N.Y., former Cardinals star Ted Simmons finally is inducted into the National Baseball Hall of Fame after more than a quarter century's wait. Wainwright holds off the Dodgers as the Cardinals improve to 70-68. They would win 18 out of their next 19 games.
3 ... Sept. 18. Cardinals beat San Diego 3-2. Victory No. 7 in the run to 17 is achieved in dramatic fashion when O'Neill belts a dramatic two-run, eighth-inning homer to cap a three-run rally. O'Neill, who had 13 homers in September-October, had crashed another two-run homer the night before to highlight a three-run first against the Padres.
2 ... Sept. 25. Cardinals win at Chicago 8-5 to break the 1935 team record for consecutive victories with their 15th. Molina moves past Rogers Hornsby into third place on the Cardinals hit list at 2,111, and the Cardinals hold off the Cubs with the help of a spectacular double play started in the eighth inning on a ground ball to first baseman Goldschmidt with runners at first and third. Goldschmidt fired home to another former Gold Glover in Molina, who threw to Gold Glove third baseman Nolan Arenado for the first out. The second out was a tag by shortstop Paul DeJong with center fielder Harrison Bader moving into the rundown sequence to deliver a lob throw to DeJong.
1 ... Sept. 28. Cardinals beat Milwaukee 6-2. Arenado, Carlson and Jose Rondon homer as Wainwright wins his 17th. So do the Cardinals, maxing out their club record at 17 victories in succession. The best highlight comes when Bader pulls in Omar Narvaez's fly to center for the final out as the Cardinals secure what had seemed an improbable playoff spot. It is their 15th since 2000.
Photos: A year with the Cardinals' 'Best Fans in Baseball'
There's a party at Ballpark Village as Cardinals play Wild-Card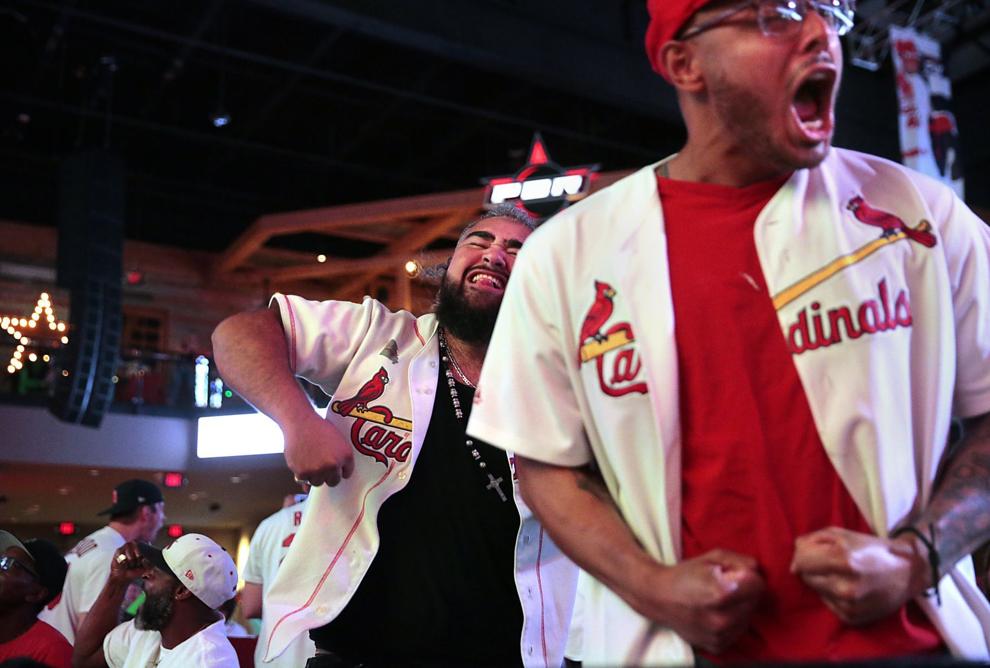 There's a party at Ballpark Village as Cardinals play Wild-Card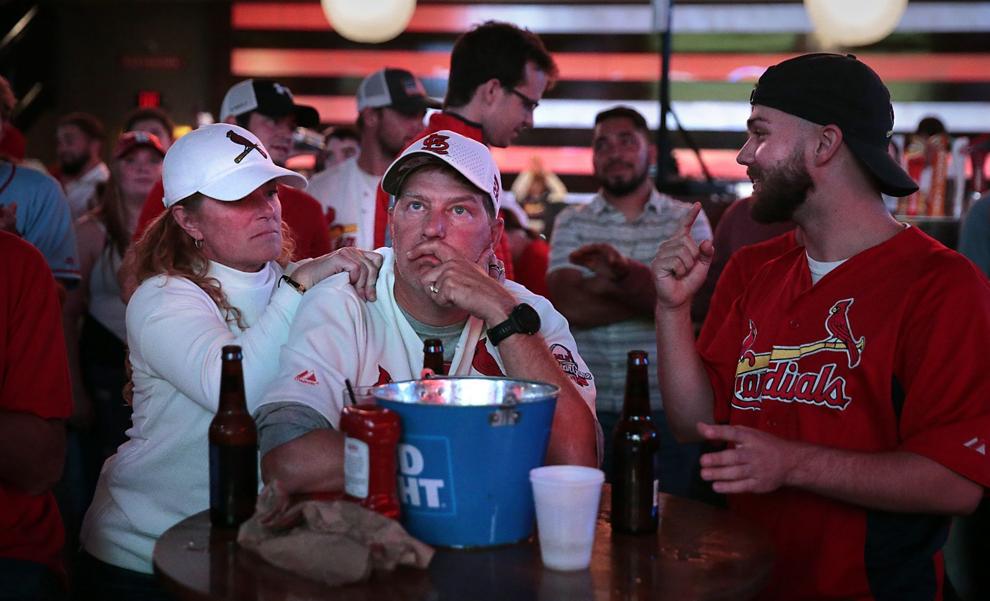 There's a party at Ballpark Village as Cardinals play Wild-Card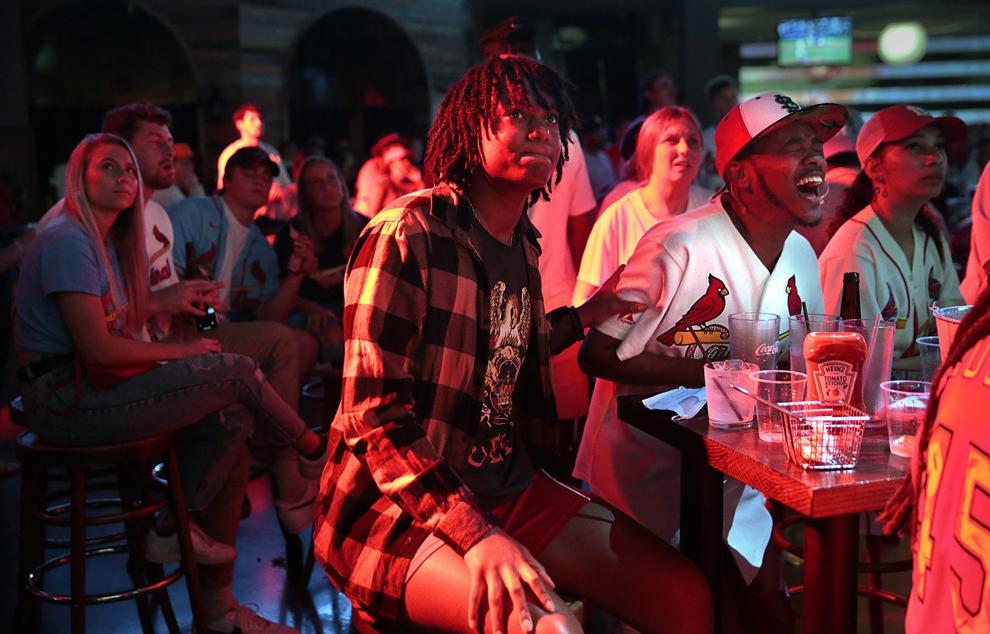 Cardinals clinch wildcard with 17th consecutive win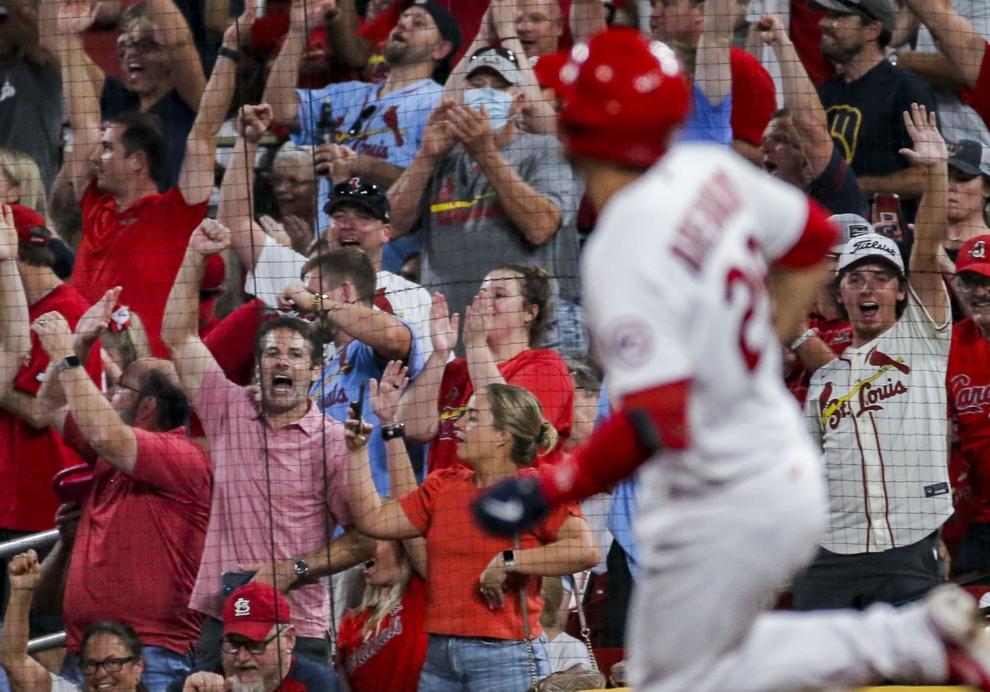 Cardinals clinch wildcard with 17th consecutive win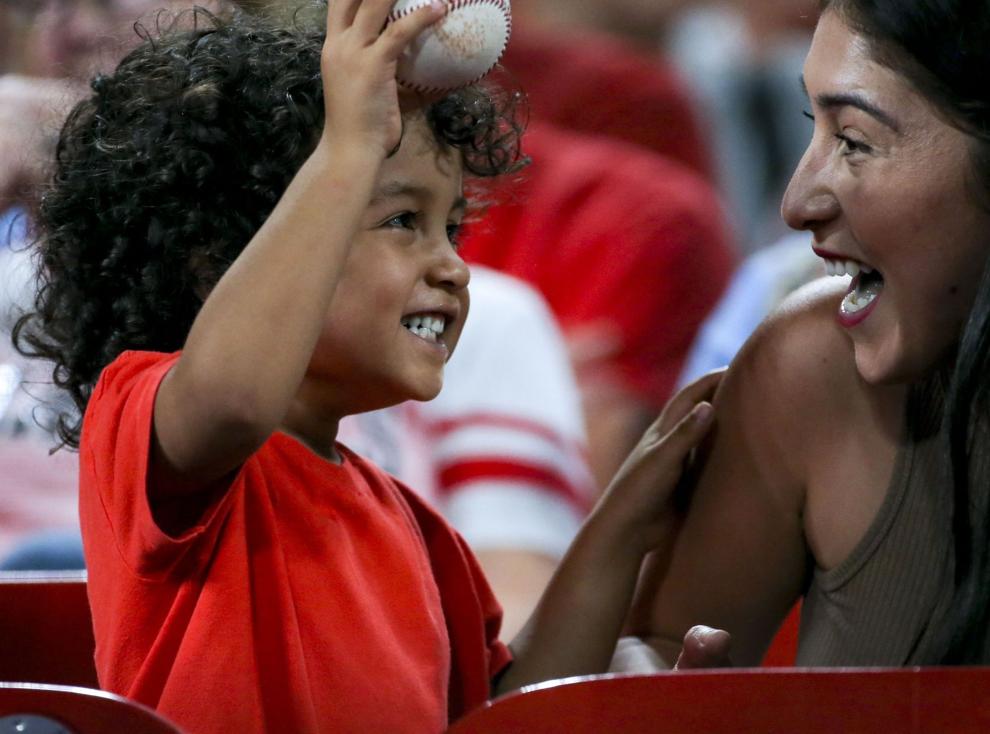 St. Louis Cardinals V Detroit Tigers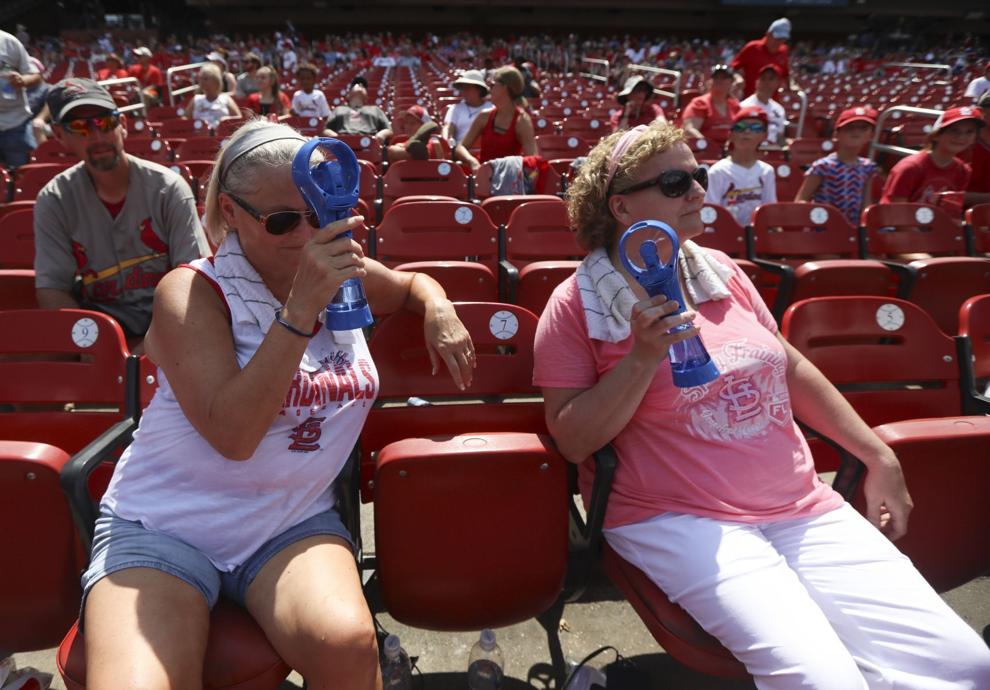 Fire department offers cool down on a steamy day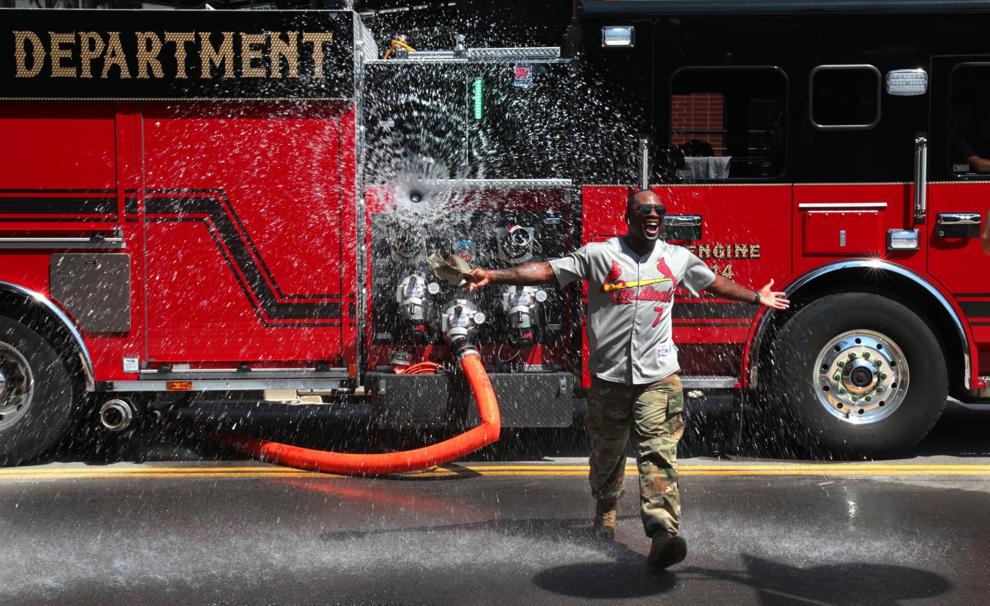 Cardinals lose second game in series against Pirates at Busch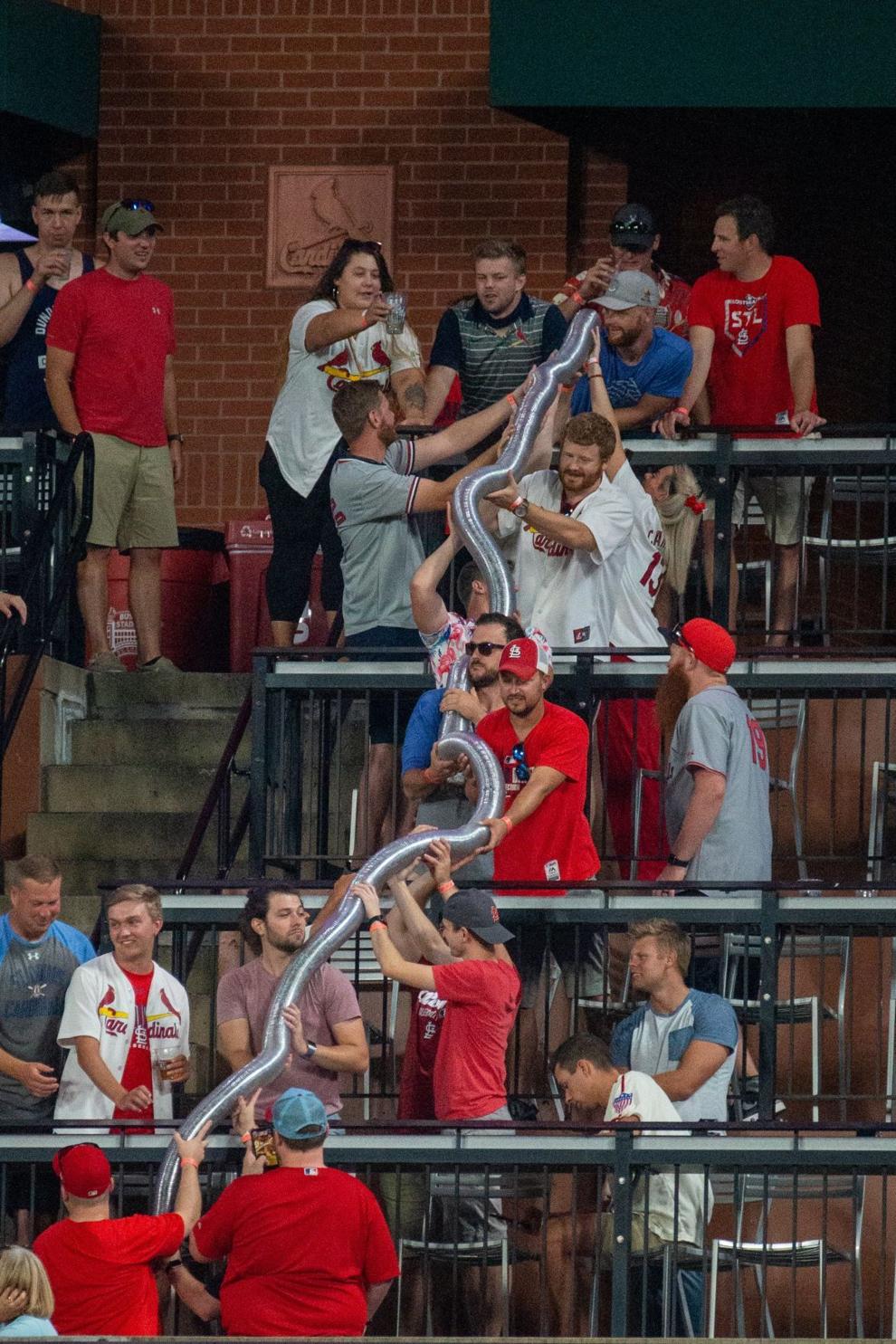 Cardinals take on Twins for second game in home series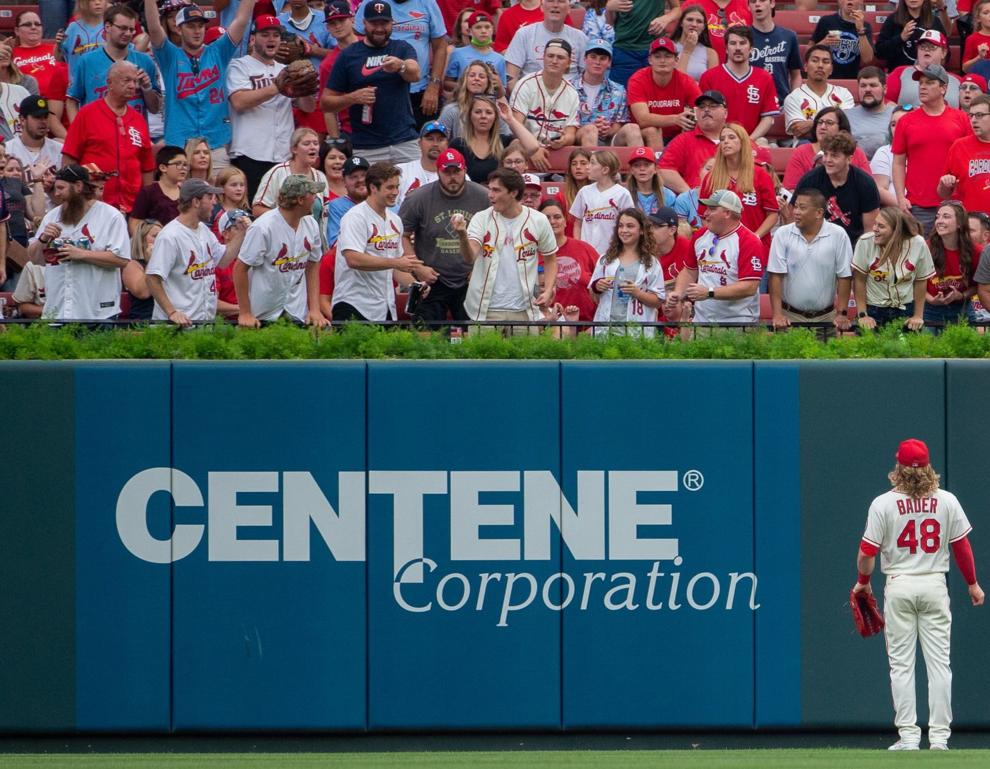 Ted Simmons statue unveiled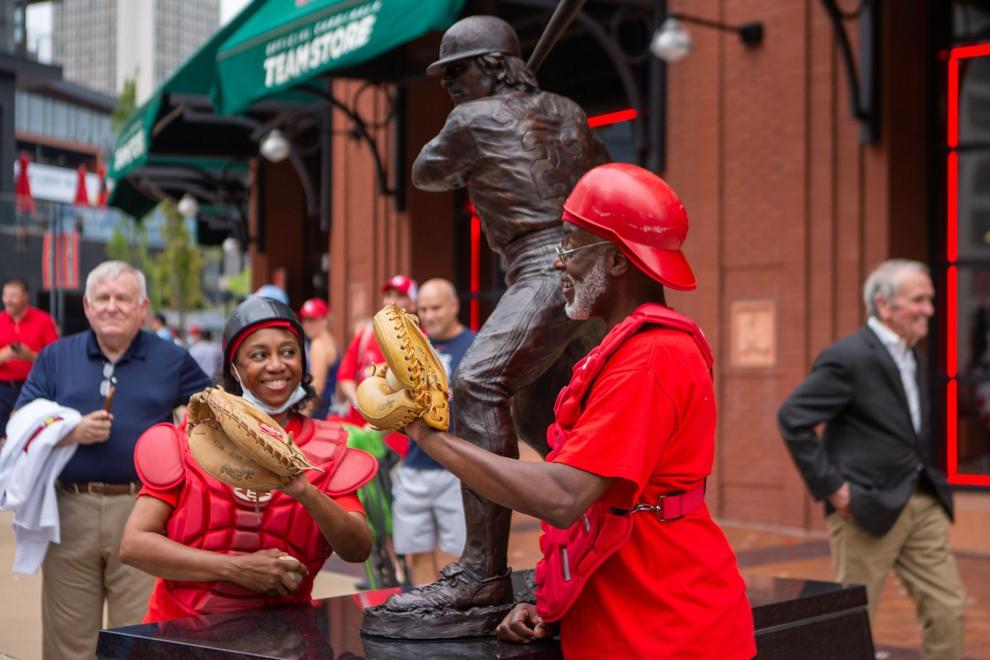 Reds sweep Cardinals 8-7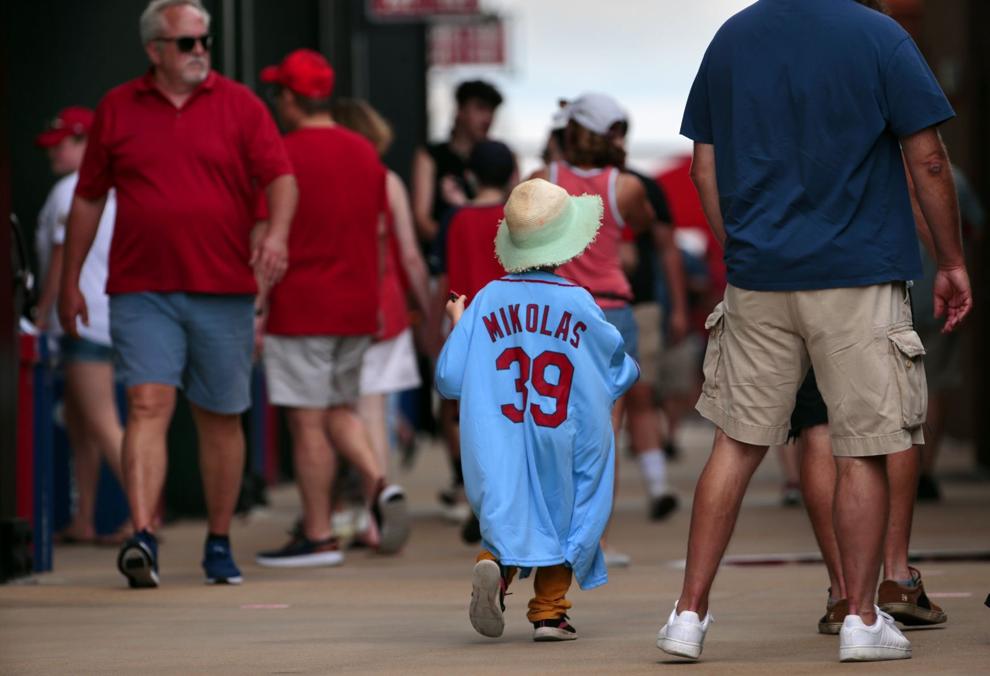 Reds 5, Cardinals 2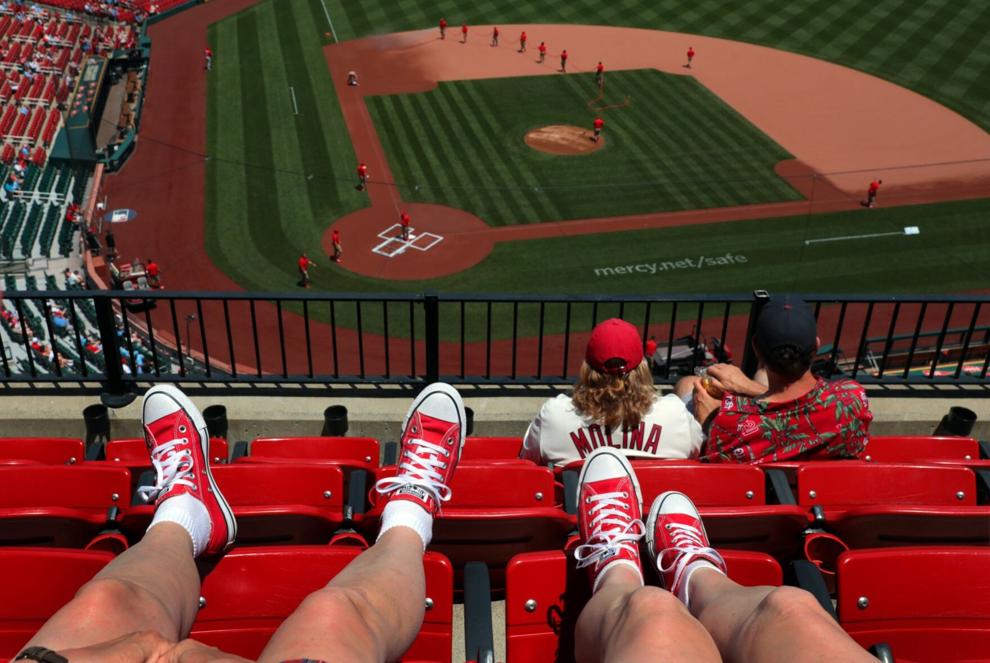 Cardinals begin a three game series against Arizona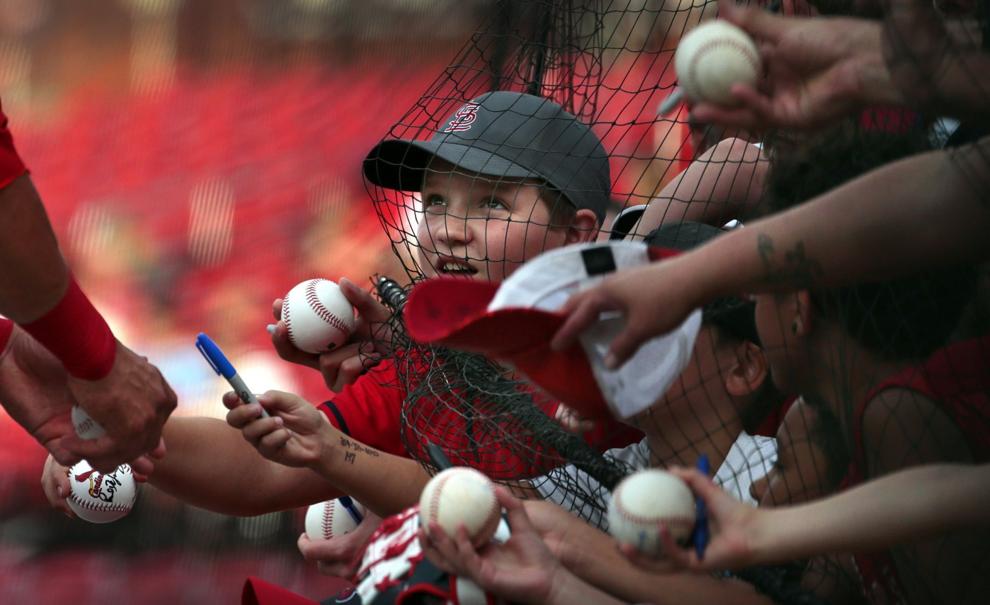 Cardinals, Marlins play to first full-capacity crowd at Busch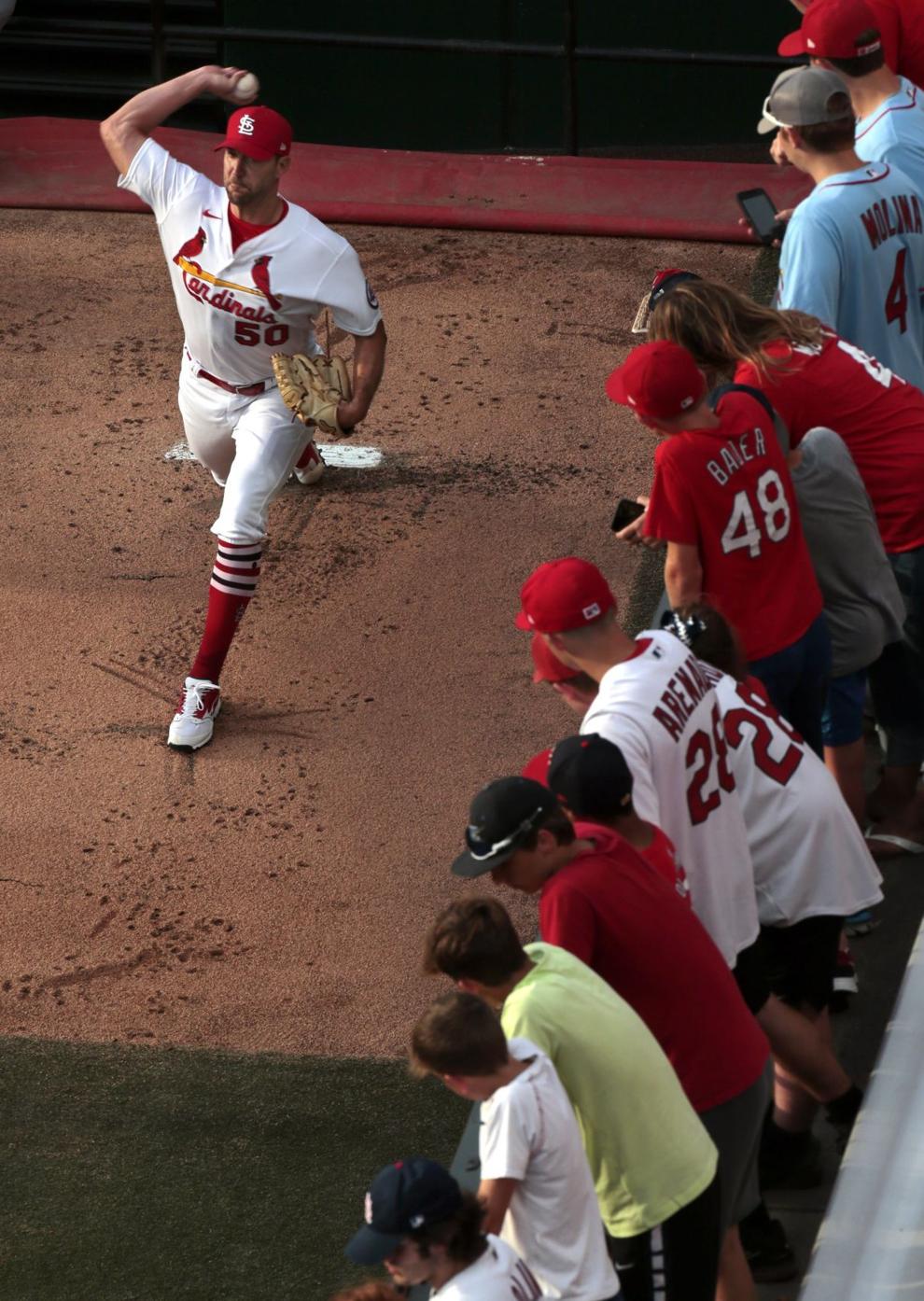 Cardinals, Marlins play to first full-capacity crowd at Busch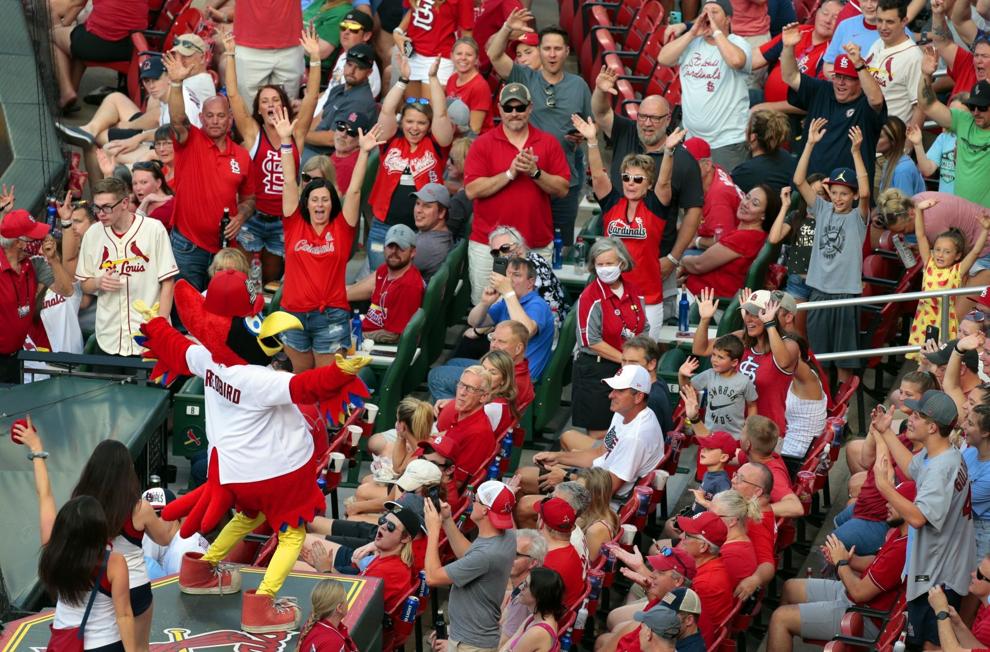 Reds sweep Cardinals 8-7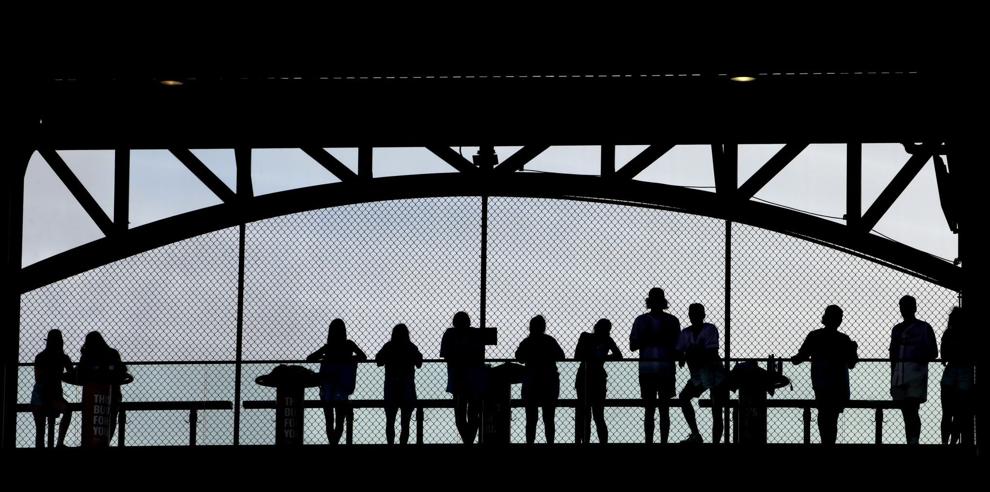 Cardinals beat Cubs 2-1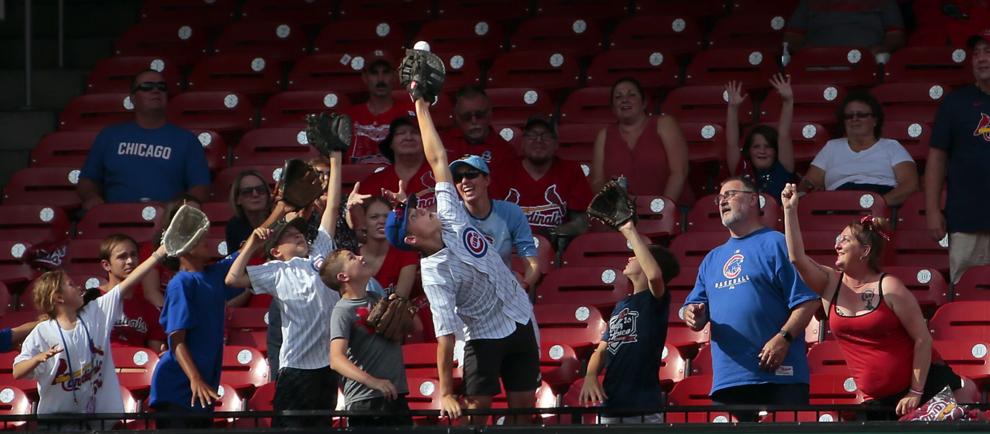 Chicago Cubs vs St. Louis Cardinals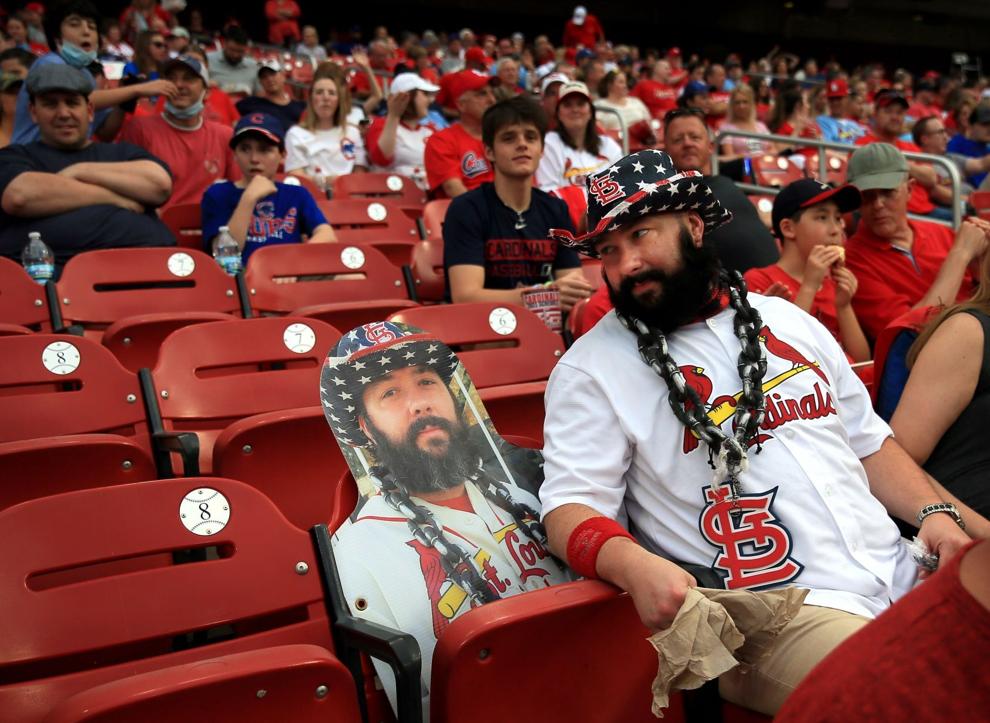 Watch now: What the Cards and Cubs games mean to fans
New York Mets vs St. Louis Cardinals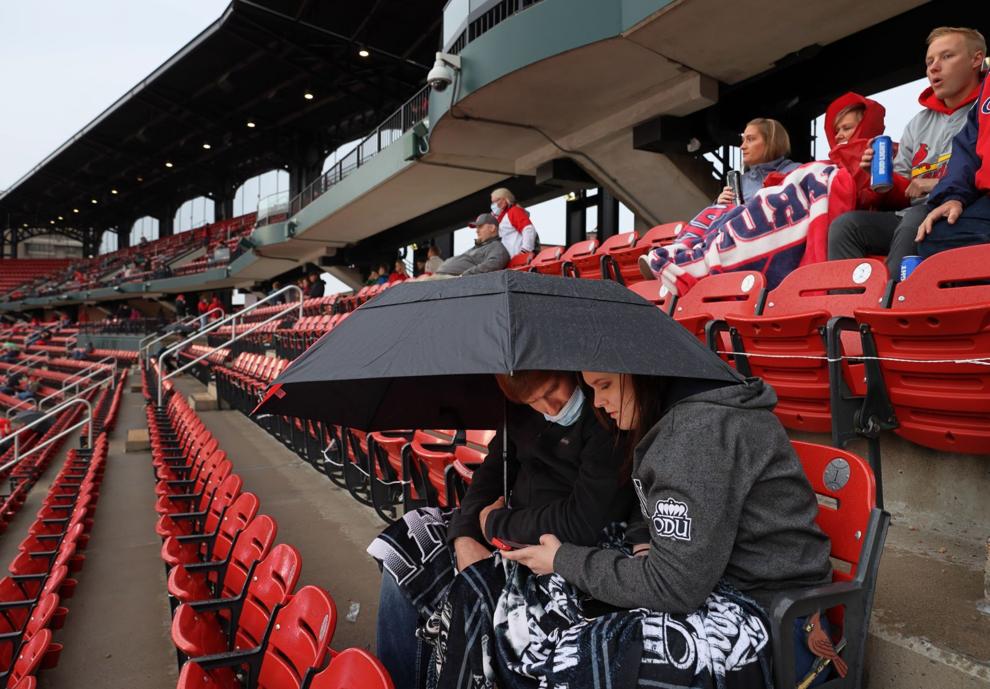 Philadelphia Phillies vs St. Louis Cardinals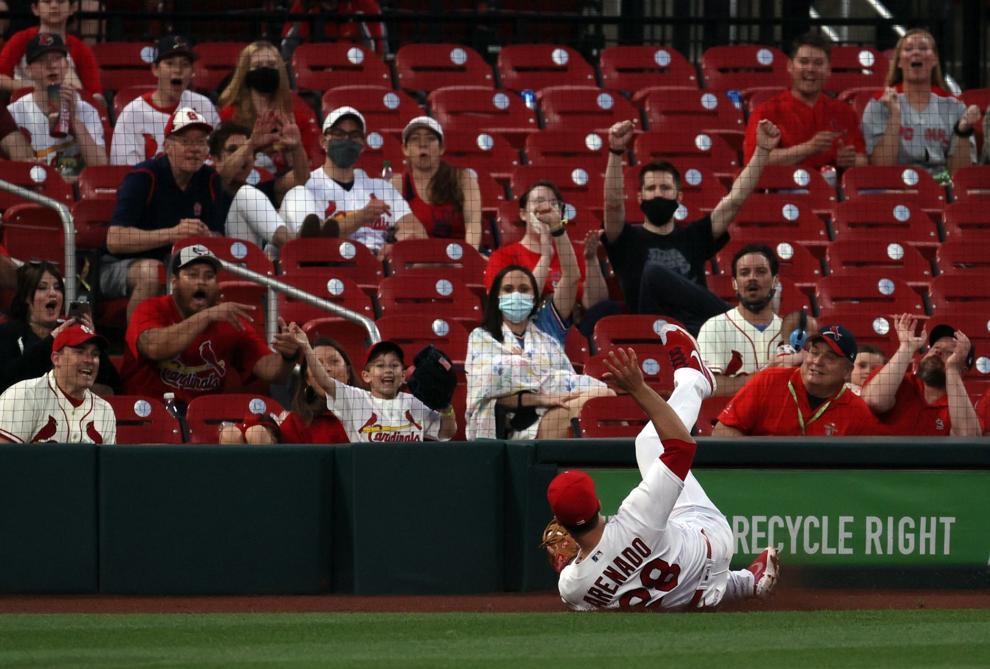 Milwaukee Brewers vs St. Louis Cardinals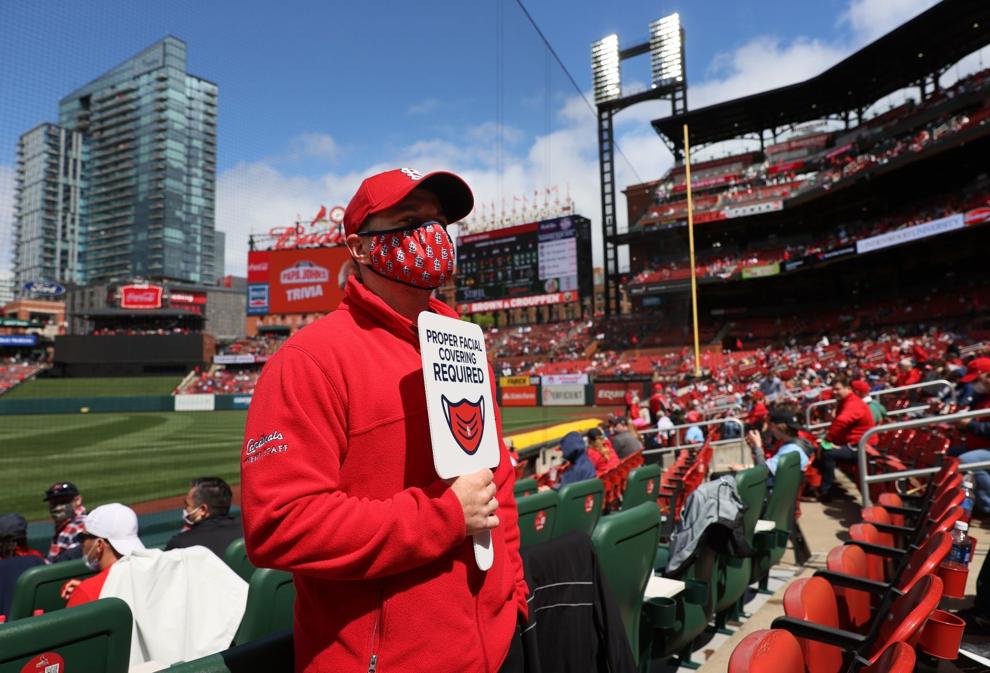 Milwaukee Brewers vs St. Louis Cardinals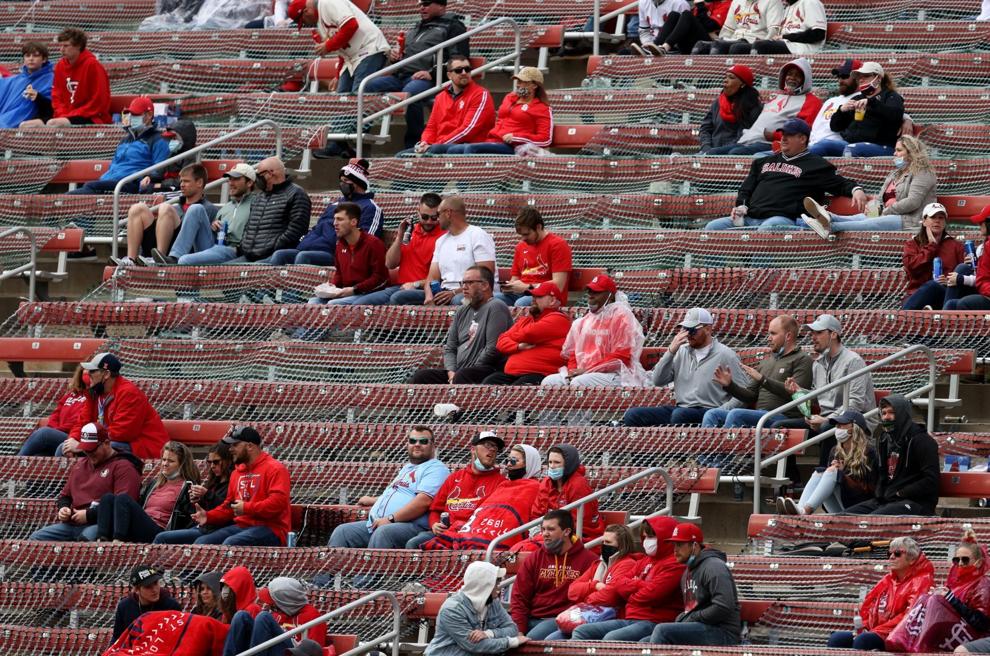 Cardinals welcome fans for 2021 home opener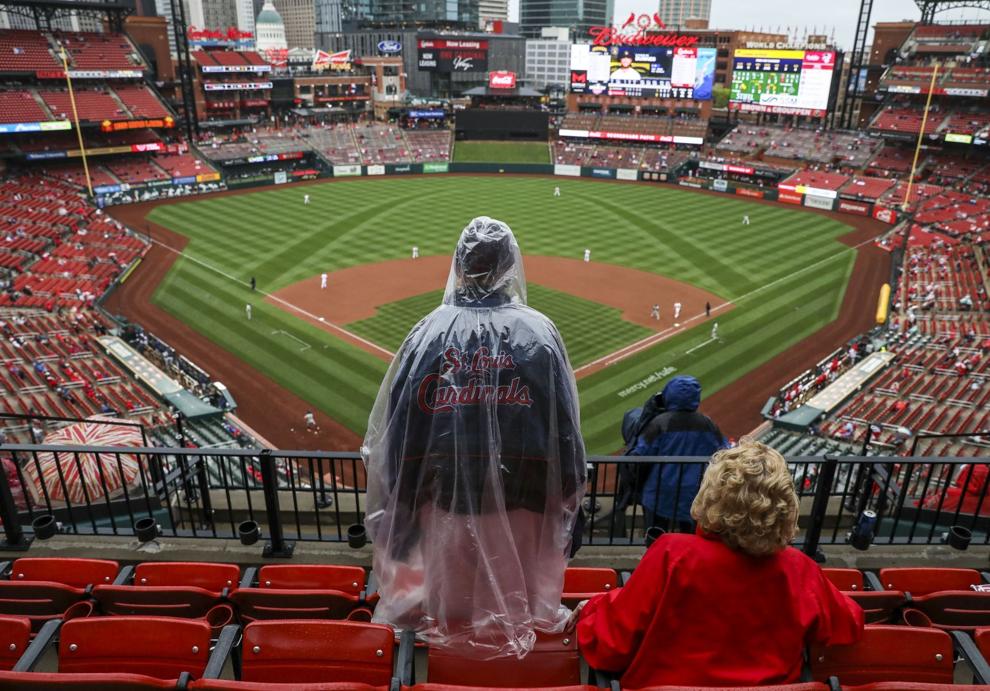 Cardinals welcome fans for 2021 home opener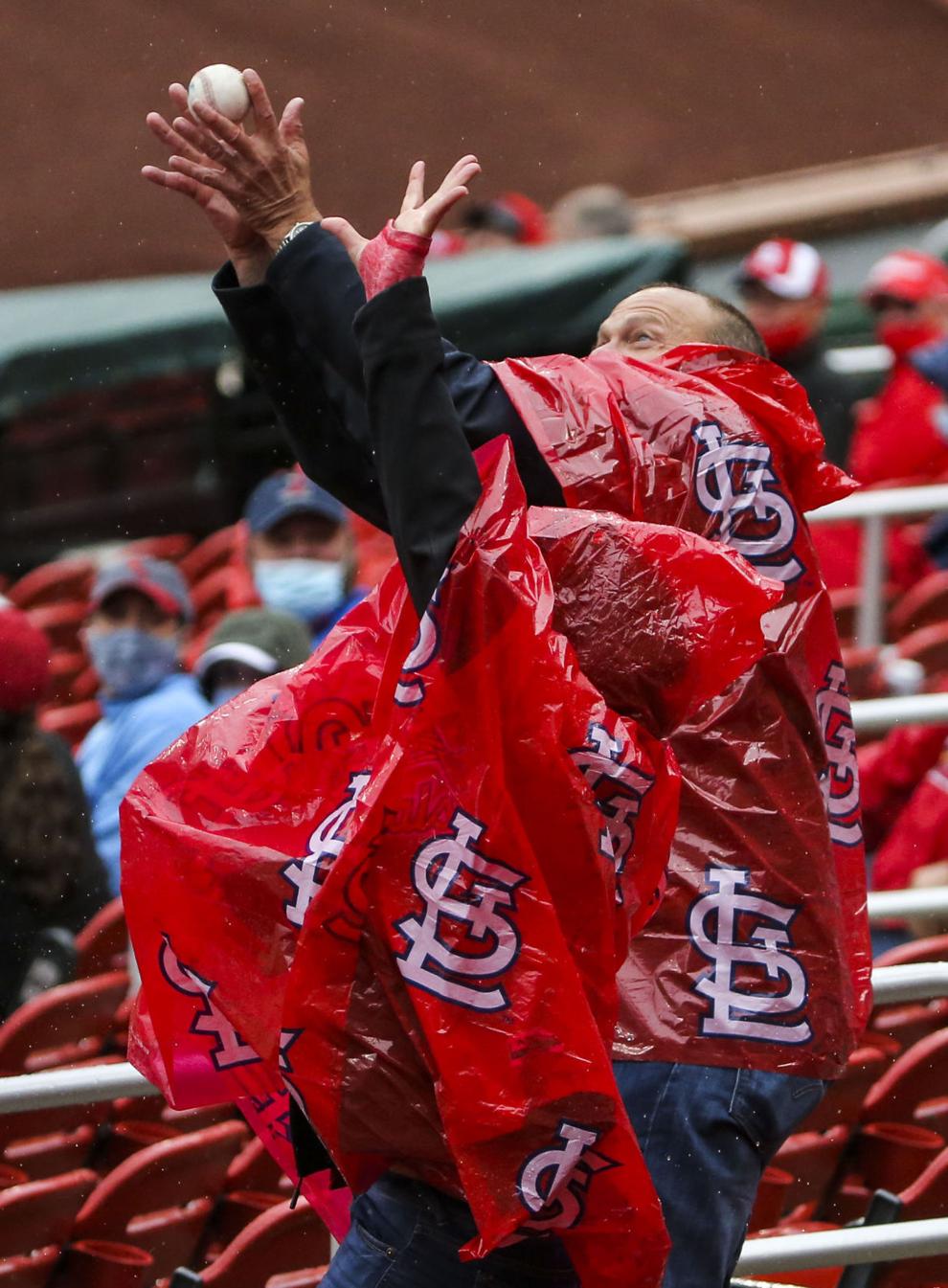 St. Louis Cardinals 2021 home opener at Busch Stadium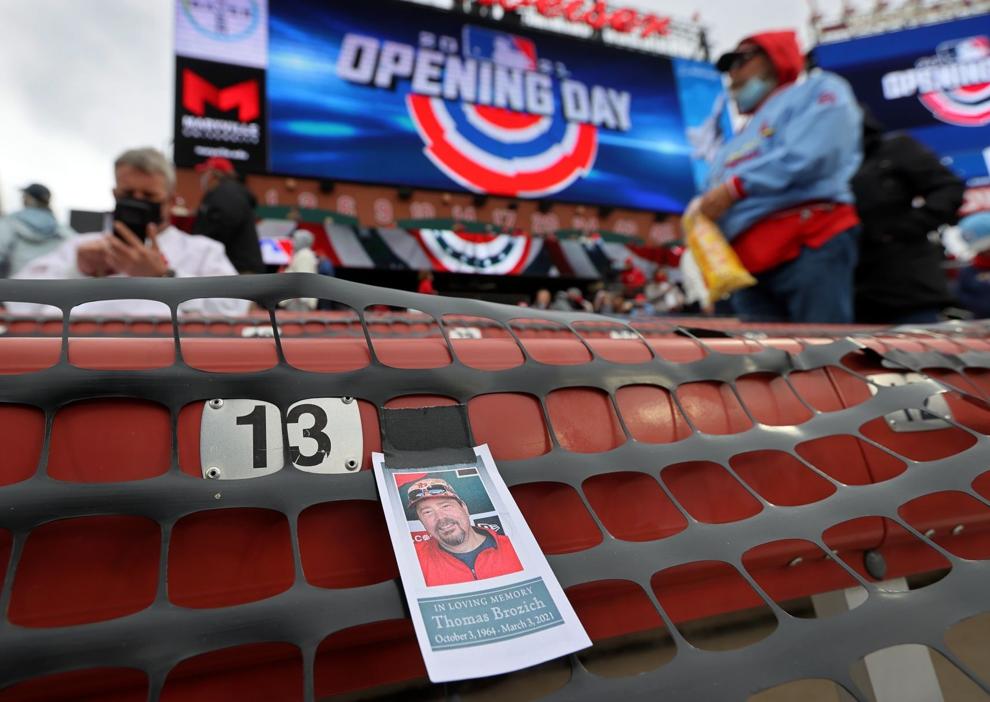 Watch now: Opening Day Cardinals fans warm up with fun pre-game activities
Cardinals welcome fans for 2021 home opener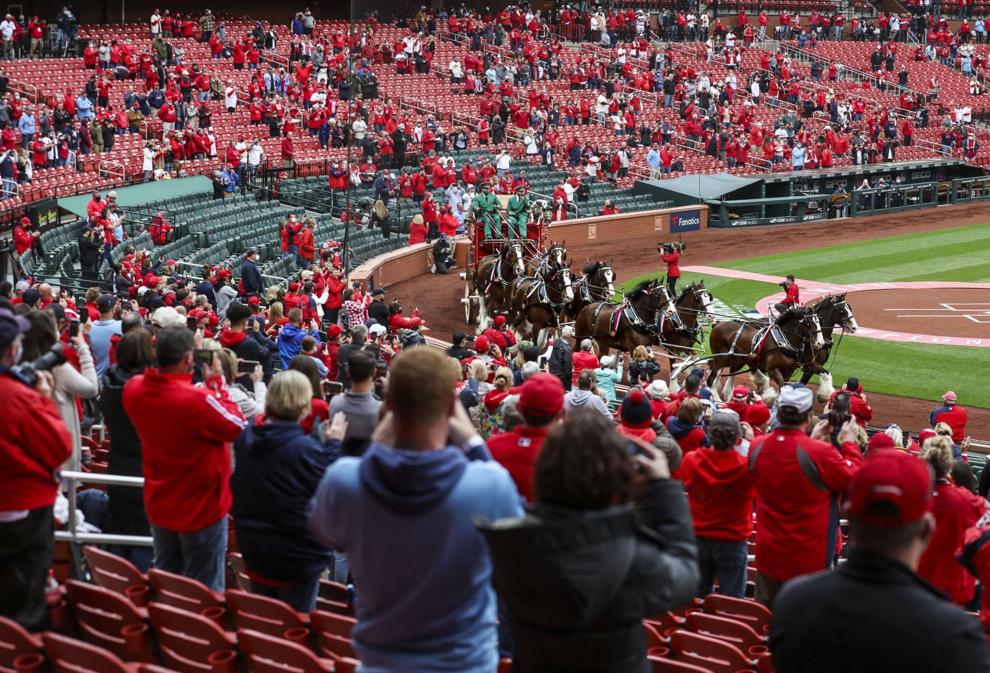 Watch now: Cardinals fan says opening day is like Christmas morning
St. Louis Cardinals 2021 home opener at Busch Stadium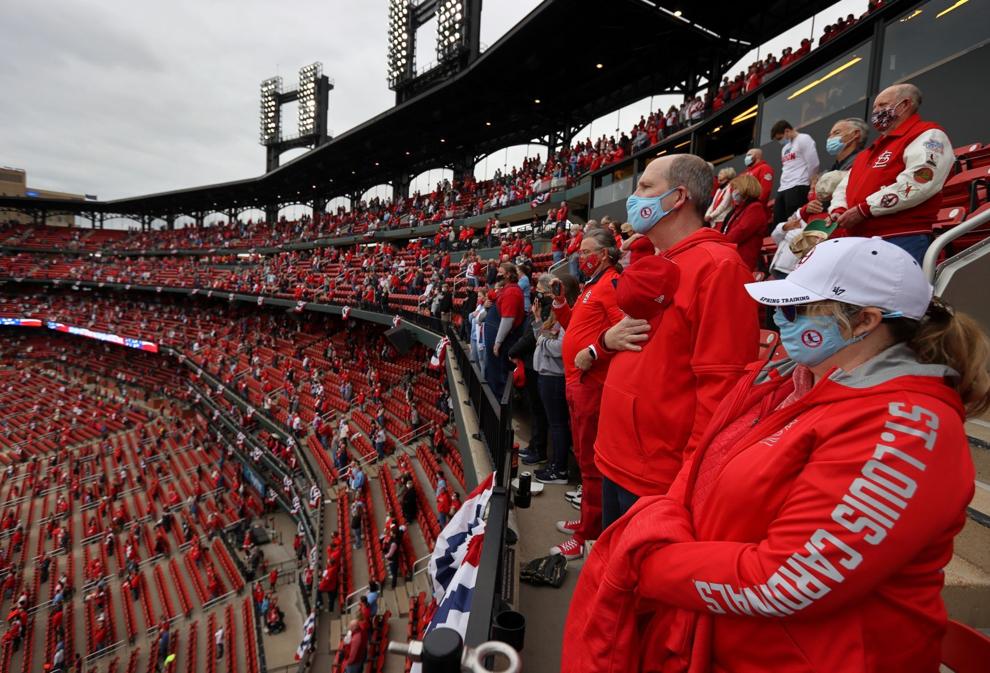 Watch now: Cardinals fans happy to be back on opening day
St. Louis Cardinals 2021 home opener at Busch Stadium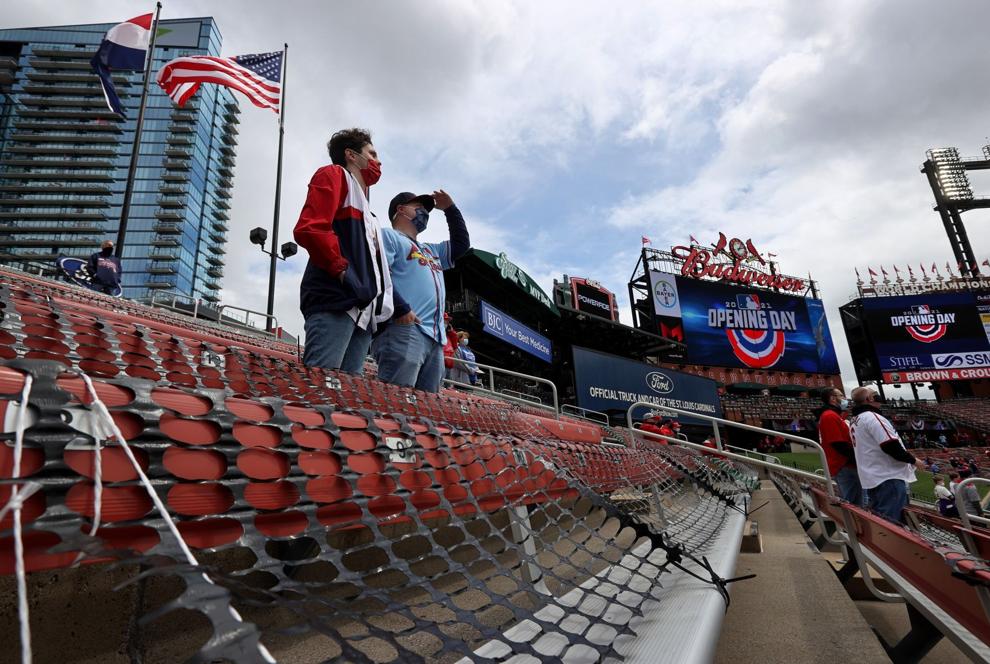 St. Louis Cardinals 2021 home opener at Busch Stadium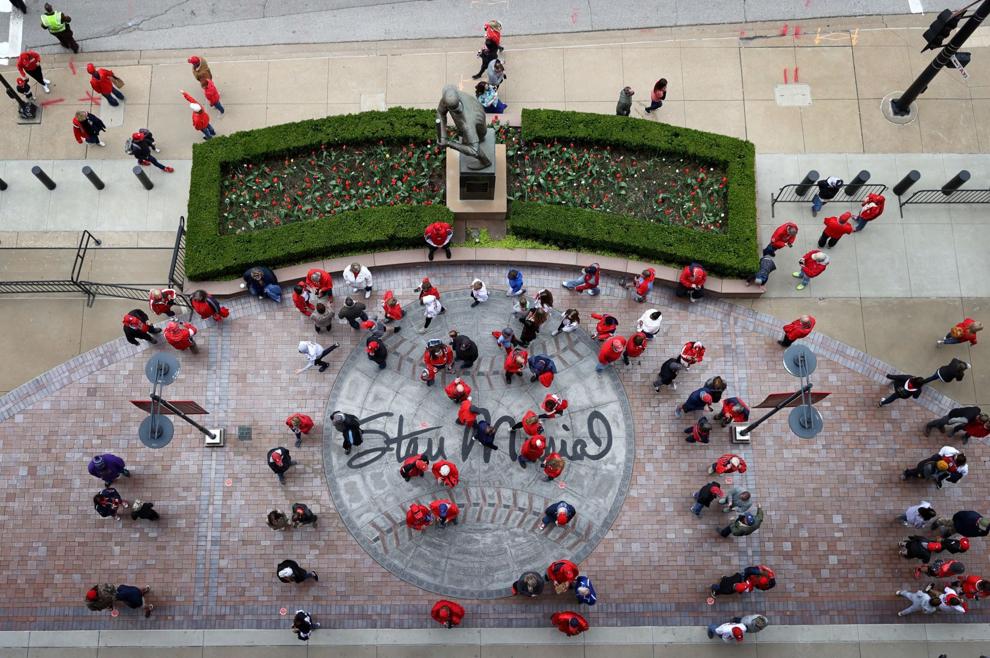 Finally, an almost real Opening Day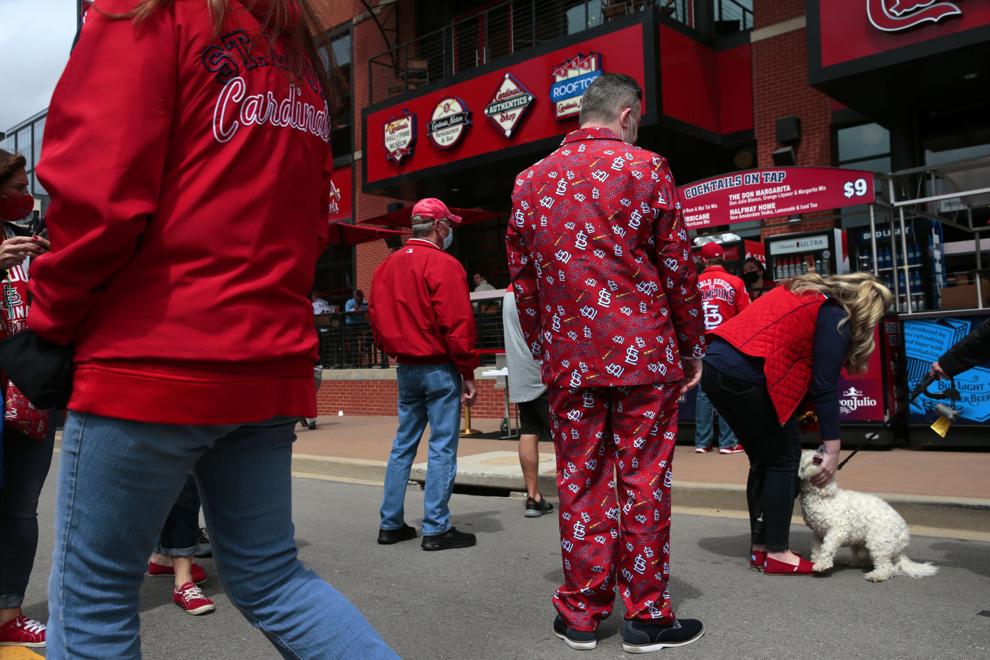 Finally, an almost real Opening Day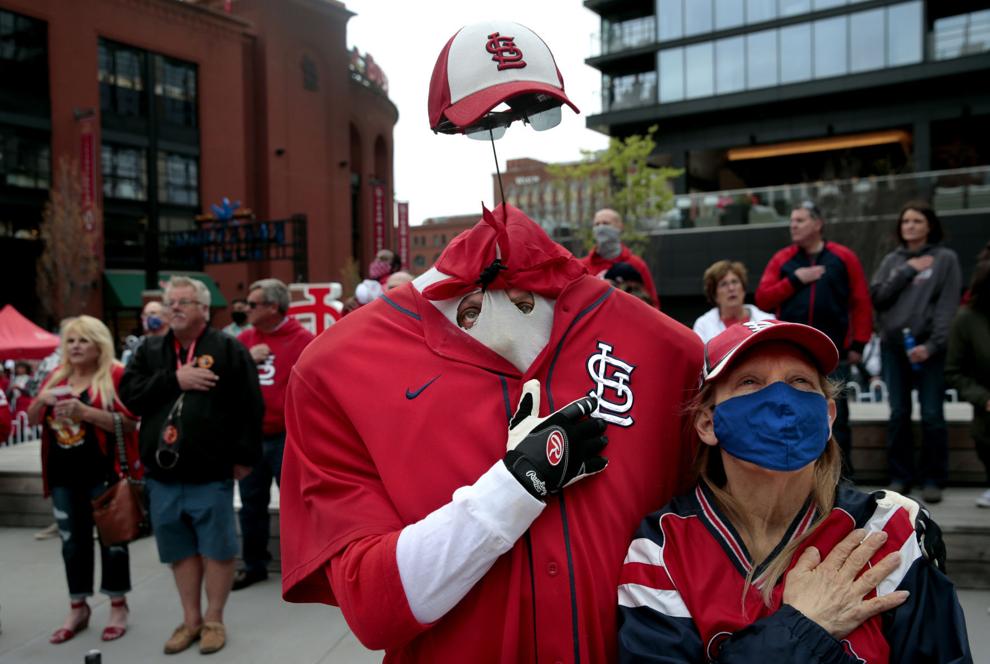 Special guests of the manager arrive at Busch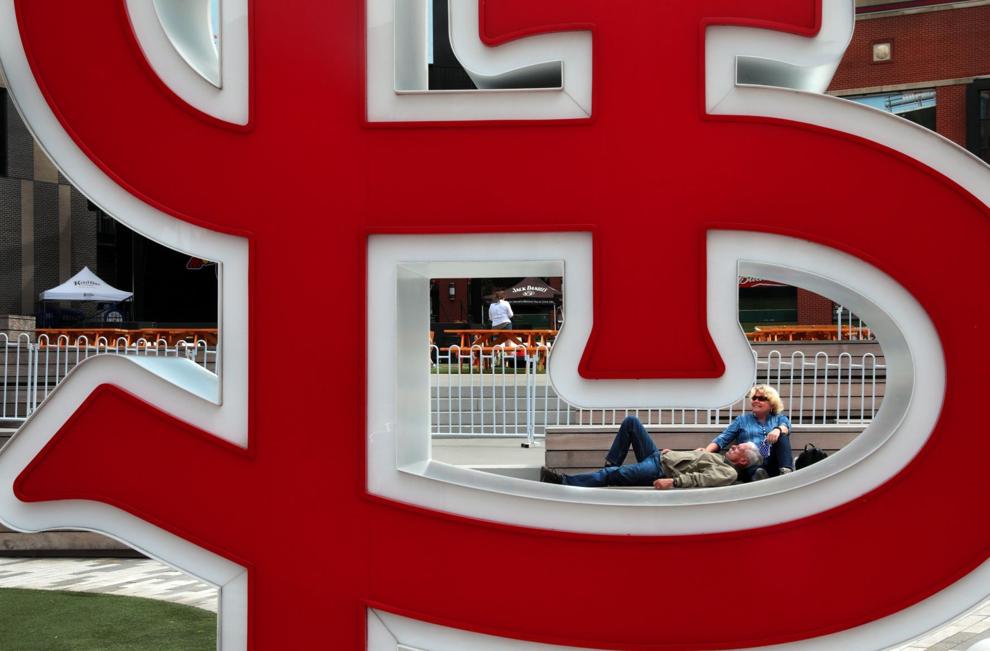 Cardinals face Reds in Cincinnati on opening day