Hall of Famer Rick Hummel looks back at 10 of the most memorable games he's covered.
Here's the Commish's pick for No. 6, Ozzie Smith's home run in Game 5 of the 1985 NLCS. 
Call it a 3,000-to-1 shot.
That's how many times Ozzie Smith had batted lefthanded in the major leagues - actually 3,009 - without hitting a home run. He hadn't even hit one in Walla Walla, where he played Class A ball.
But that longshot broke the tape for the Cardinals in the ninth inning of Monday's fifth game of the National League Championship Series with the Los Angeles Dodgers. Smith drilled a 1-2 pitch from Tom Niedenfuer off a concrete pillar behind the right-field wall at Busch Stadium and the Cardinals had a 3-2 victory.
They also had a 3-2 lead in the best-of-seven series with 21-game winners Joaquin Andujar and John Tudor ready to face the Dodgers in Los Angeles on Wednesday and, if necessary, Thursday.
Smith had had 13 previous home runs in his major-league career - all from his natural right side. And those home runs covered eight seasons as a major leaguer.
''That's not really what I was trying to do, '' said Smith. ''I was trying to get an extra-base hit and get into scoring position. Fortunately, I was able to get the ball up.''
The home run created a mob scene at the plate as Smith high-fived his way home. ''It was a great moment for us, '' said Smith. ''We had to win three games here if we had a real chance of winning this series.
''I feel real happy for the guys. We came out of spring training and nobody gave us a chance of doing anything.''
Smith had his best offensive season this year with a .276 average, 6 homers and 53 runs batted in.
''The little midget, '' as Andujar colorfully refers to him, ''is a strong little guy. He's stronger than people think.''
NL champions had strong defense, two 20-game winners and more than 300 steals. Club will be honored in 30th anniversary season.
The Cardinals maintained the prevailing mood of the home team winning every game of this series. It seemed as if they were going to cruise to the fifth-game victory when they roughed up Fernando Valenzuela in the first two innings.
But, after Tom Herr doubled home two runs in the first, the Cardinals left Herr at third when Jack Clark lined out, Cesar Cedeno struck out and Tito Landrum flied out. In the second, they had runners at second and third with one out but McGee struck out and Smith popped up.
''I was a little bit worried, '' said Cardinals manager Whitey Herzog. ''If you don't get Fernando early, you generally don't get him.''
That is precisely what happened. Though Valenzuela walked a playoff record 8 batters, he gave up only 2 hits - and no runs - after the second inning. Dodgers manager Tom Lasorda took out Valenzuela in the ninth inning and Niedenfuer, who had stopped the Cardinals in the first game, came in.
Niedenfuer, like almost everyone else, was surprised at the result. ''I thought it would be onthe warning track, '' he said of Smith's drive. ''It's just one of those things. I have to put it out of my mind and look ahead to the future. Let's give Ozzie some credit, too. He's really improved lefthanded and he got around on my fastball today.''
Dodgers manager Tom Lasorda was more expansive.
''Naturally, '' said Lasorda, ''I'm dumbstruck. In all my years in baseball, you learn one thing - never expect the expected to happen. If Ozzie had 25 or 30 home runs, you could understand it. But this is what makes baseball so great.''
Willie McGee said he always had told his teammate, ''that he underestimated himself offensively. During the regular season, he got a lot of big hits for us. He's definitely a leader.''
Bob Forsch, the Cardinals' starter, worked three scoreless innings but gave up a two-run homer to Bill Madlock in the fourth. Mike Marshall walked after Madlock's homer and Mike Scioscia was safe when Darrell Porter was called for catcher's interference.
After Forsch hung a pitch to lefthanded-hitting Greg Brock, who pulled a smash foul, Herzog went to a quick hook and pulled Forsch for lefthander Ken Dayley. Dayley rarely is seen before the seventh inning but Herzog said, ''If we didn't win this game, I didn't think we had a chance (in the series).
''I wanted (Dayley) to get to the seventh inning. It worked like we hoped it would, not like I knew it would.''
Dayley induced pinch-hitter Enos Cabell to hit into a double play and, when Dayley got into a two-on, none-out jam in the seventh, hard-throwing rookie Todd Worrell got out of that one.
After falling behind Steve Sax 3-0, Worrell struck out Sax, who had the take sign not only on 3-0 but on 3-1, too.
''I wanted him to draw a walk, '' said Lasorda, somewhat astonishingly. When Herzog was informed that the take sign had been on for Sax, he said, ''I don't want to second-guess anybody. I've got enough trouble managing one club.'' But he added, ''I was surprised.''
Then, Lasorda let Valenzuela hit for himself and he bounced to Worrell.
''He's gotten a lot of key hits for us during the year, '' said Lasorda, ''and I thought he was capable of getting another one in that situation.'' Worrell ultimately retired Mariano Duncan and pitched a perfect eighth inning, too, before yielding to Jeff Lahti, who pitched a perfect ninth and gained the victory. Explaining why he went 3-0 to Sax, Worrell said, ''I was a little bit nervous.''
But Worrell said he got a message from pitching coach Mike Roarke. ''I have a tendency to throw too much from over the top, '' he said. ''He likes me at three-quarters.
''Some of those things you can't see for yourself. It's nice to have a sharp pitching coach.''
The Cardinals stranded 10 men before Smith put a stunning end to matters. ''I've felt all along, '' he said, ''that I was a much better offensive player than I was given credit for. Just because I didn't have a high average, people were thinking I couldn't hit. This year I did hit for a high average.''
The $2 million man obviously can do more than catch grounders and do handsprings.
''People have always talked about how important defense is, '' said Smith. ''In any sport, like basketball, defense puts you into position to win. I feel I do as well at what I do as any offensive player does, so why shouldn't I get paid as much?''
Would it be too much to suggest that there was a therapeutic effect to Smith's home run besides the obvious? But, minutes after the game, injured outfielder Vince Coleman, who had arrived at the park on crutches, was walking away from the clubhouse under his own power. ''I threw them away, '' said Coleman.
Clark's blast, Ozzie's long shot and more: Scenes from the 1985 NLCS
Ozzie Smith Game 5 1985 NLCS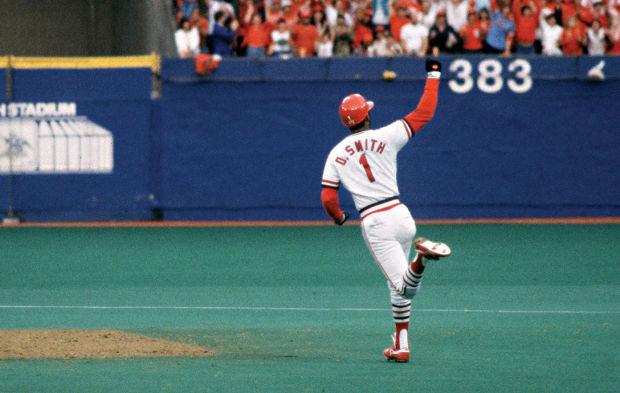 Ozzie Smith Game 5 1985 NLCS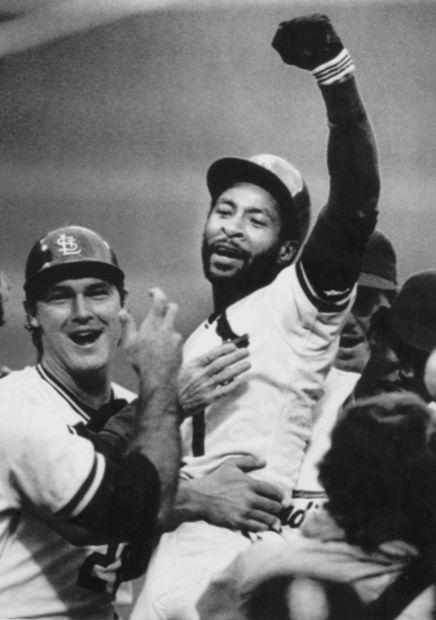 Ozzie Smith Game 5 1985 NLCS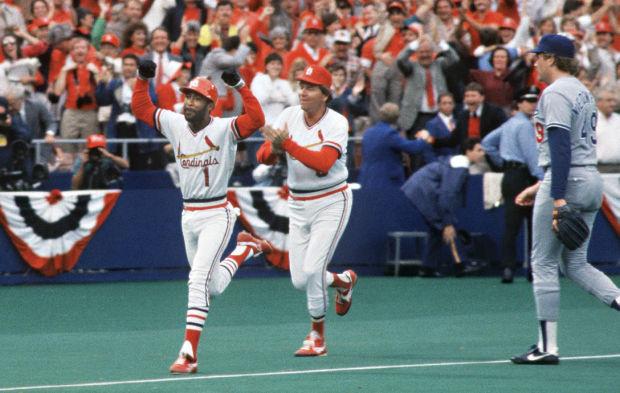 Ozzie Smith Game 5 1985 NLCS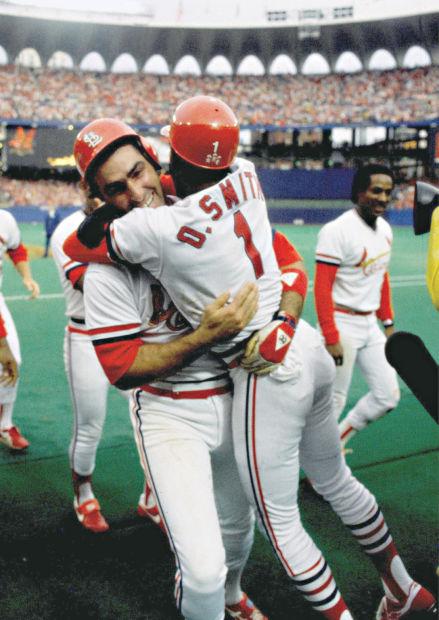 Tommy Lasorda and Steve Sax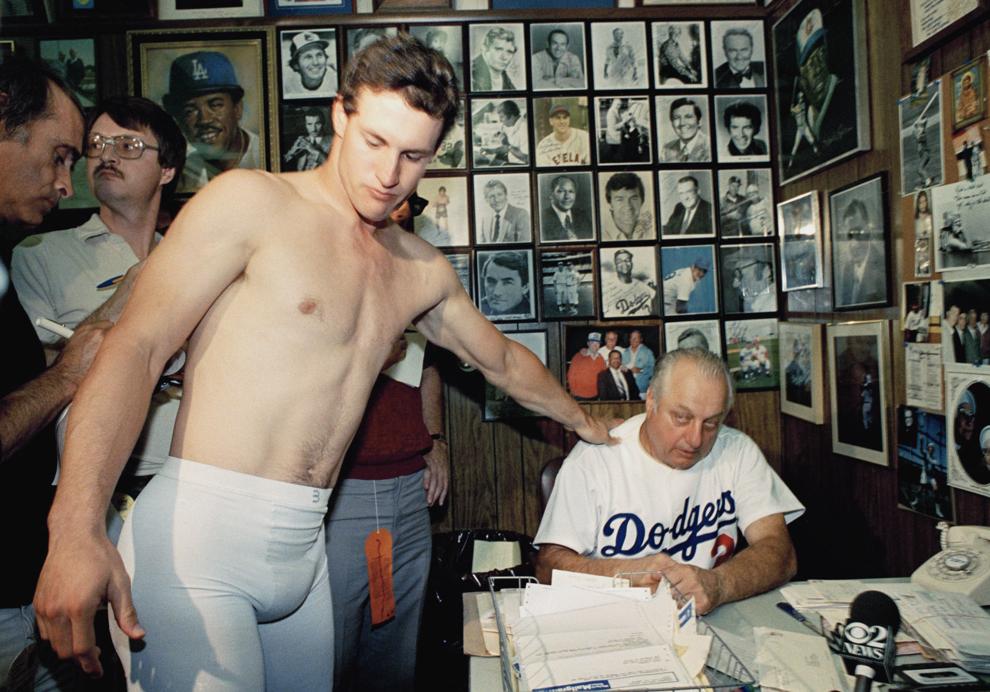 Cardinals NL Champs 1985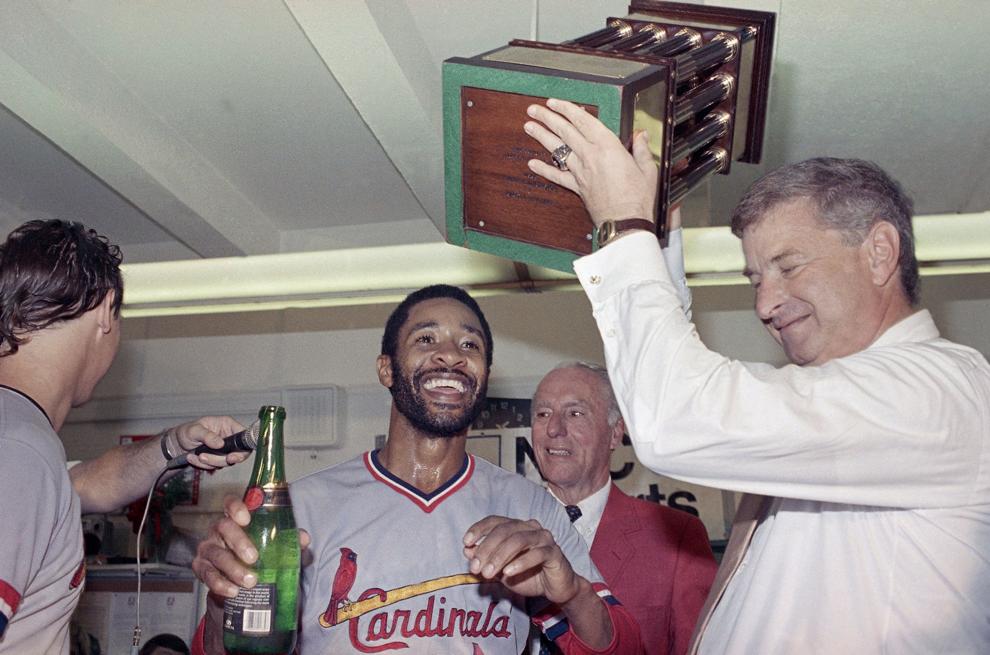 Jack Clark, Vince Coleman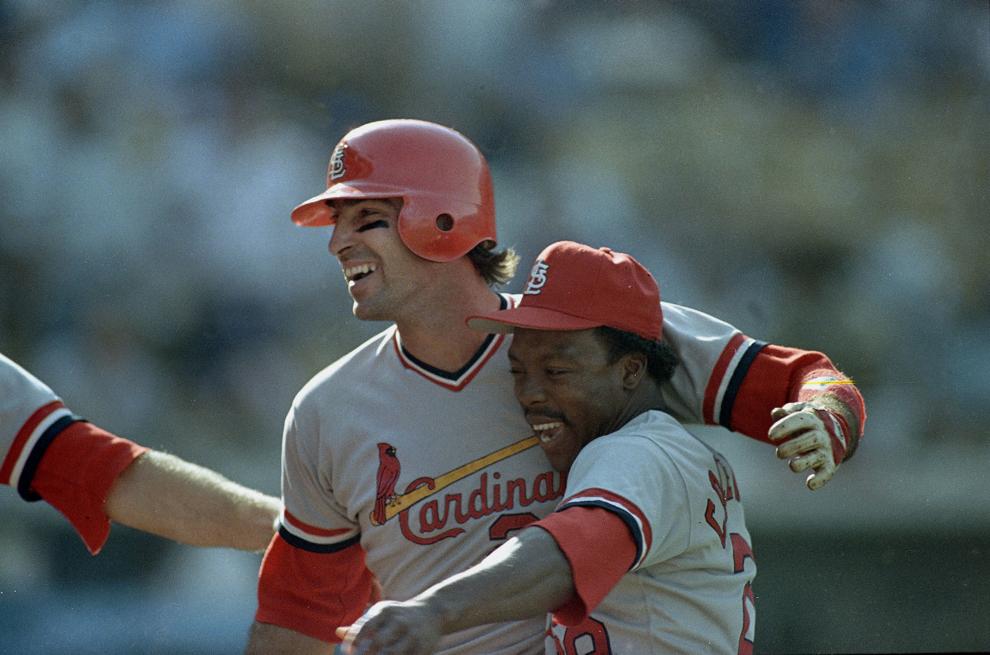 Ozzie Smith, Tommy Herr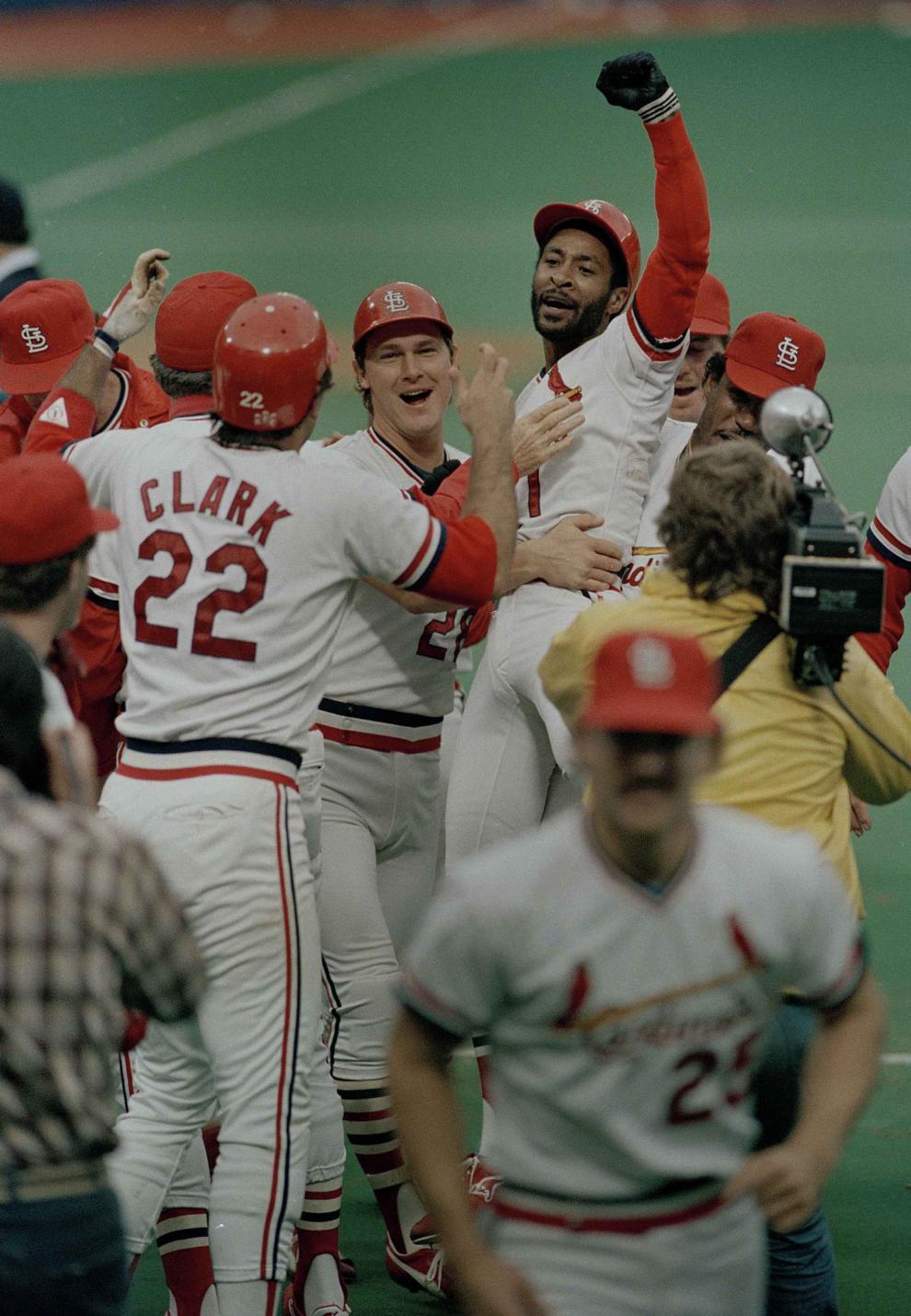 Jack Clark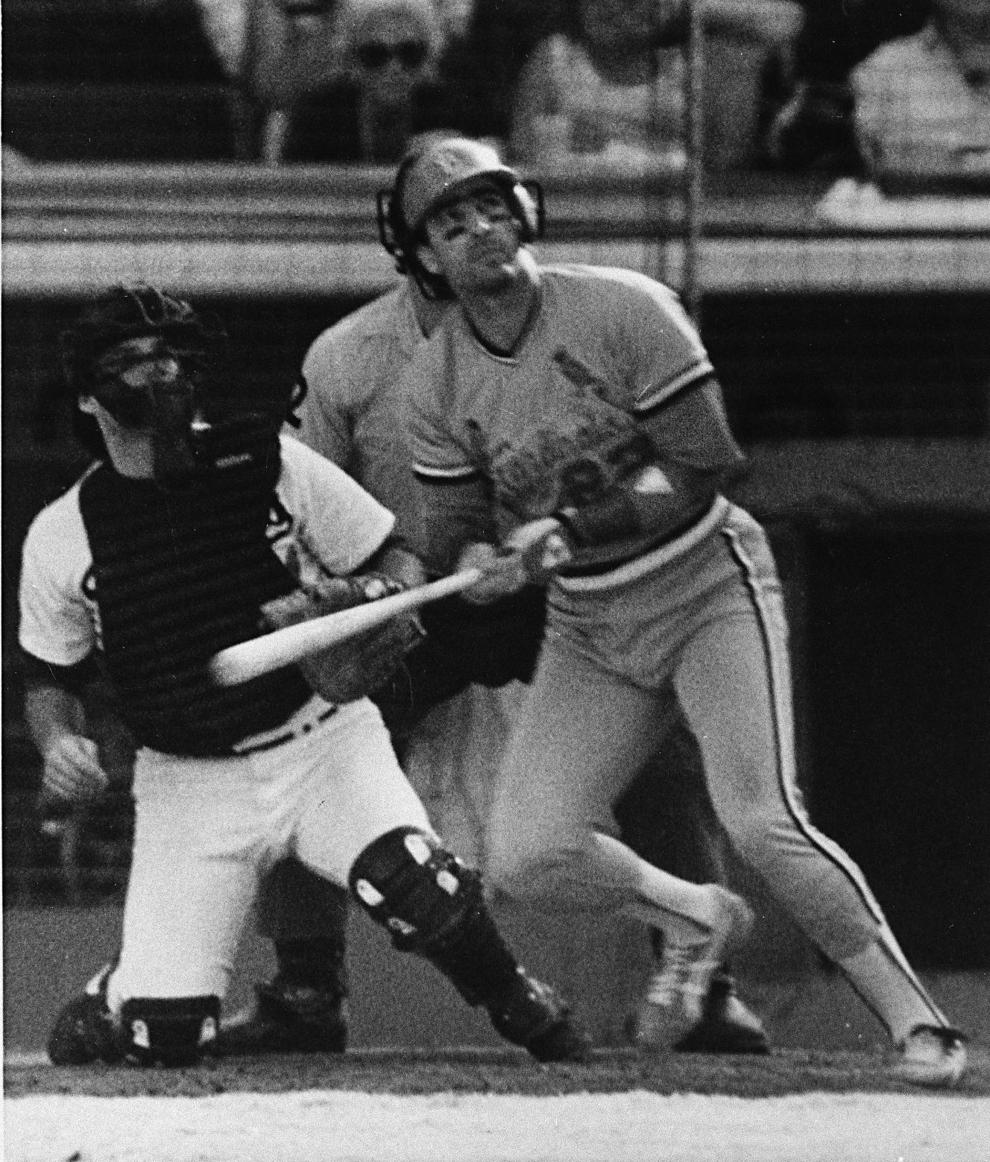 NL Playoffs Cardinals Dodgers 1985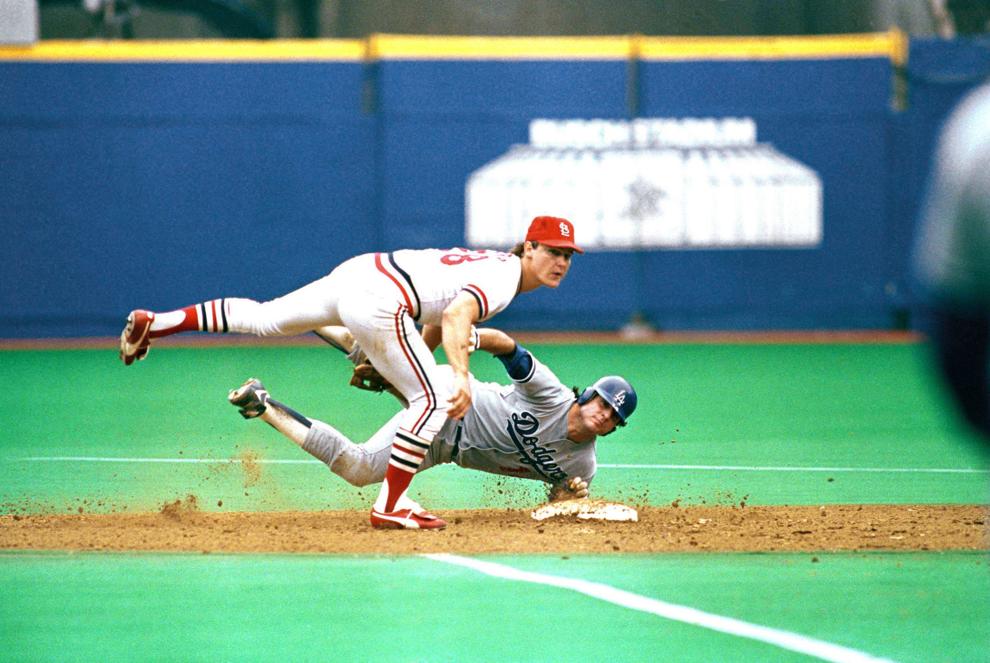 NL Playoffs Cardinals Dodgers 1985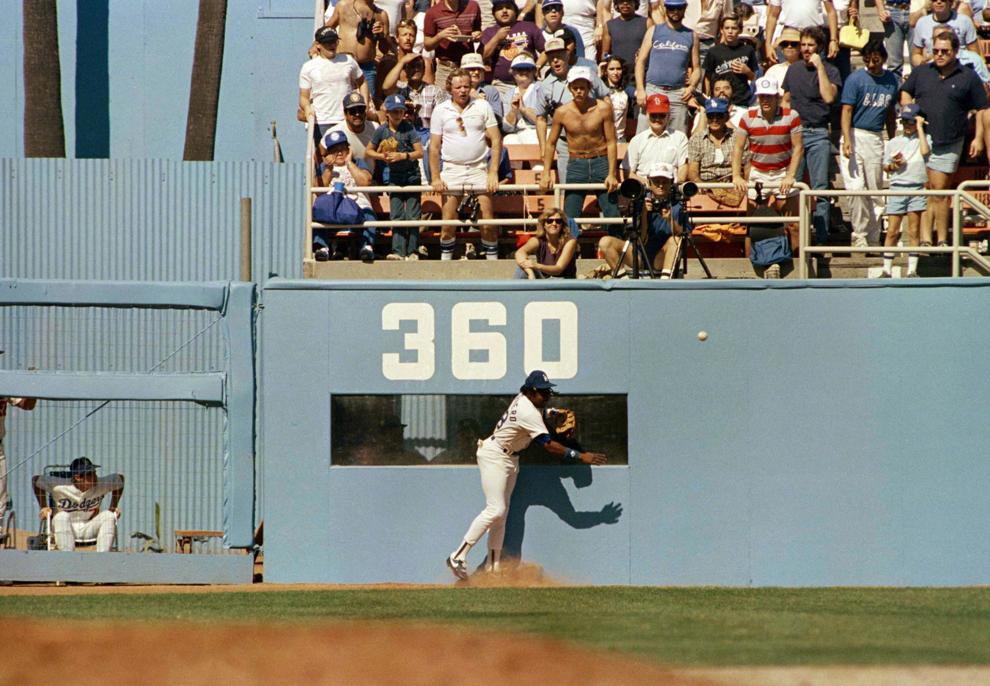 Andy Van Slyke, Tito Landrum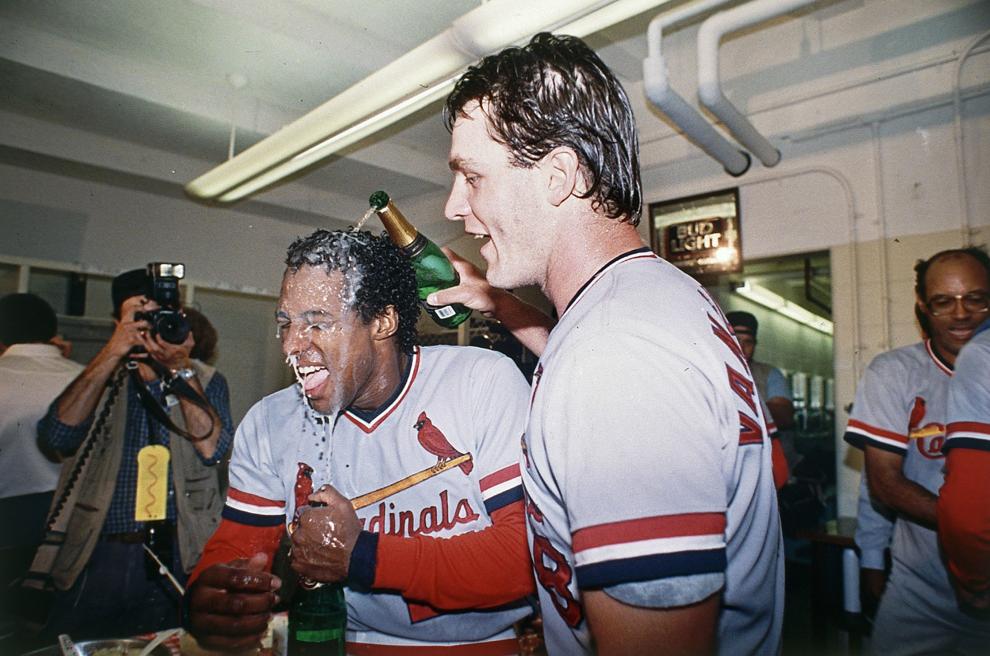 NL Playoffs Cardinals Dodgers 1985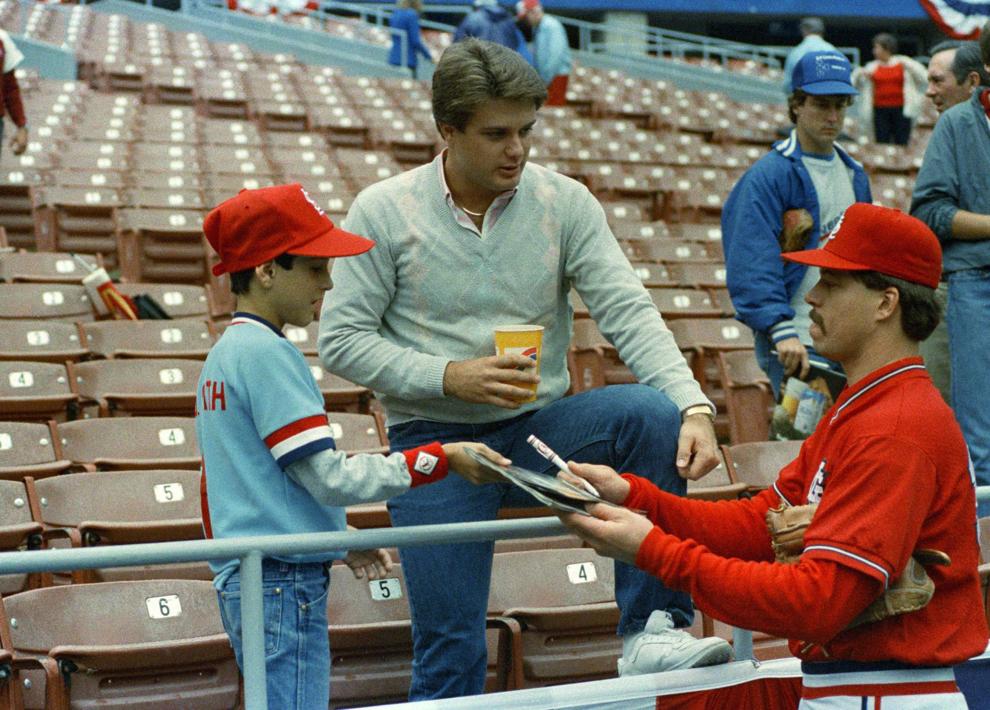 Vince Coleman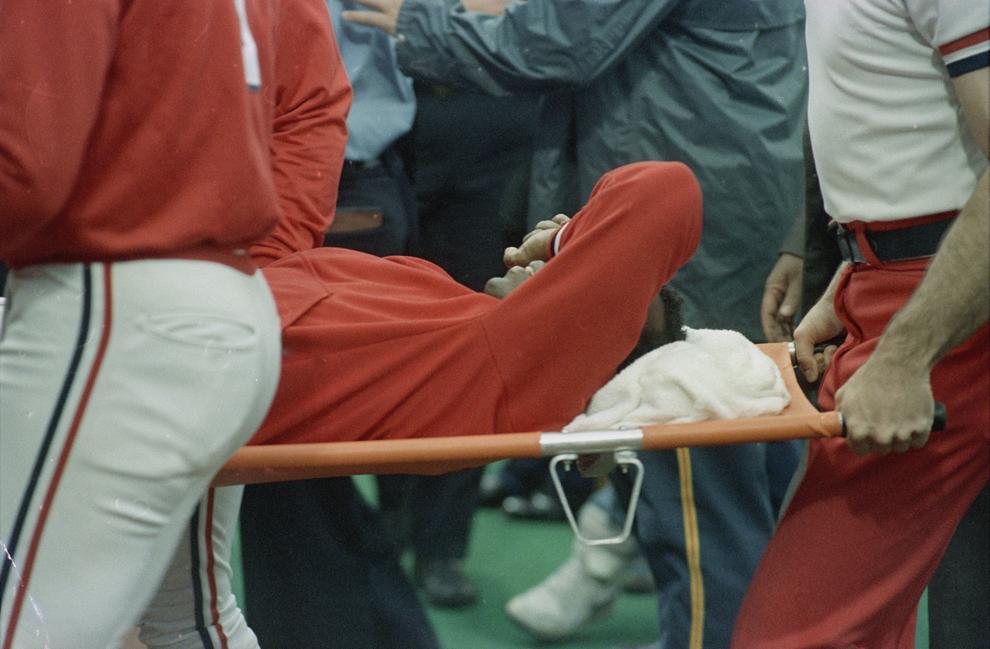 Vince Coleman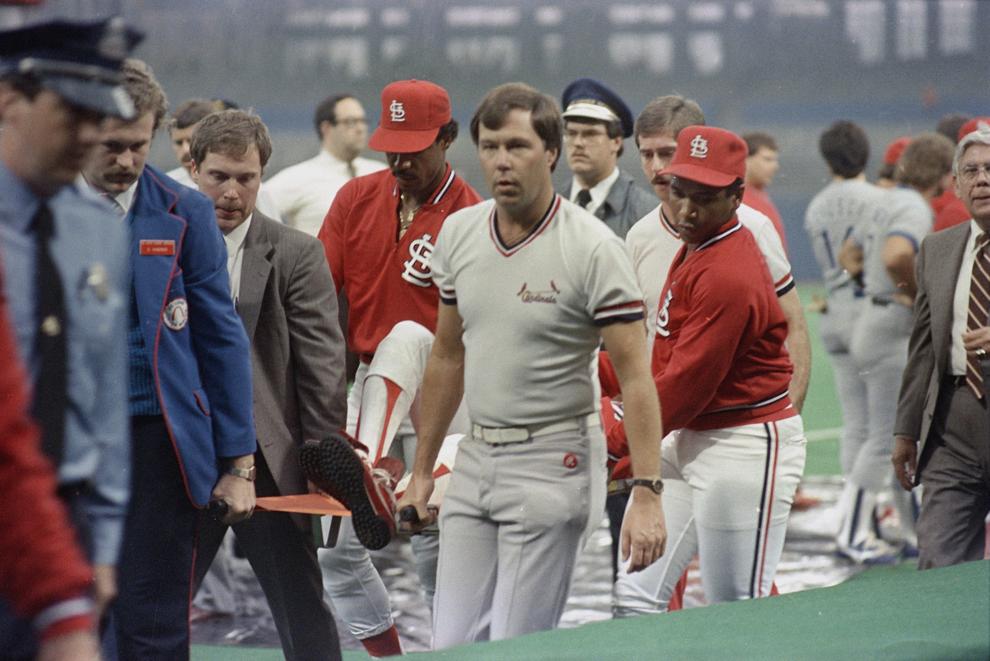 NL Playoffs Cardinals Dodgers 1985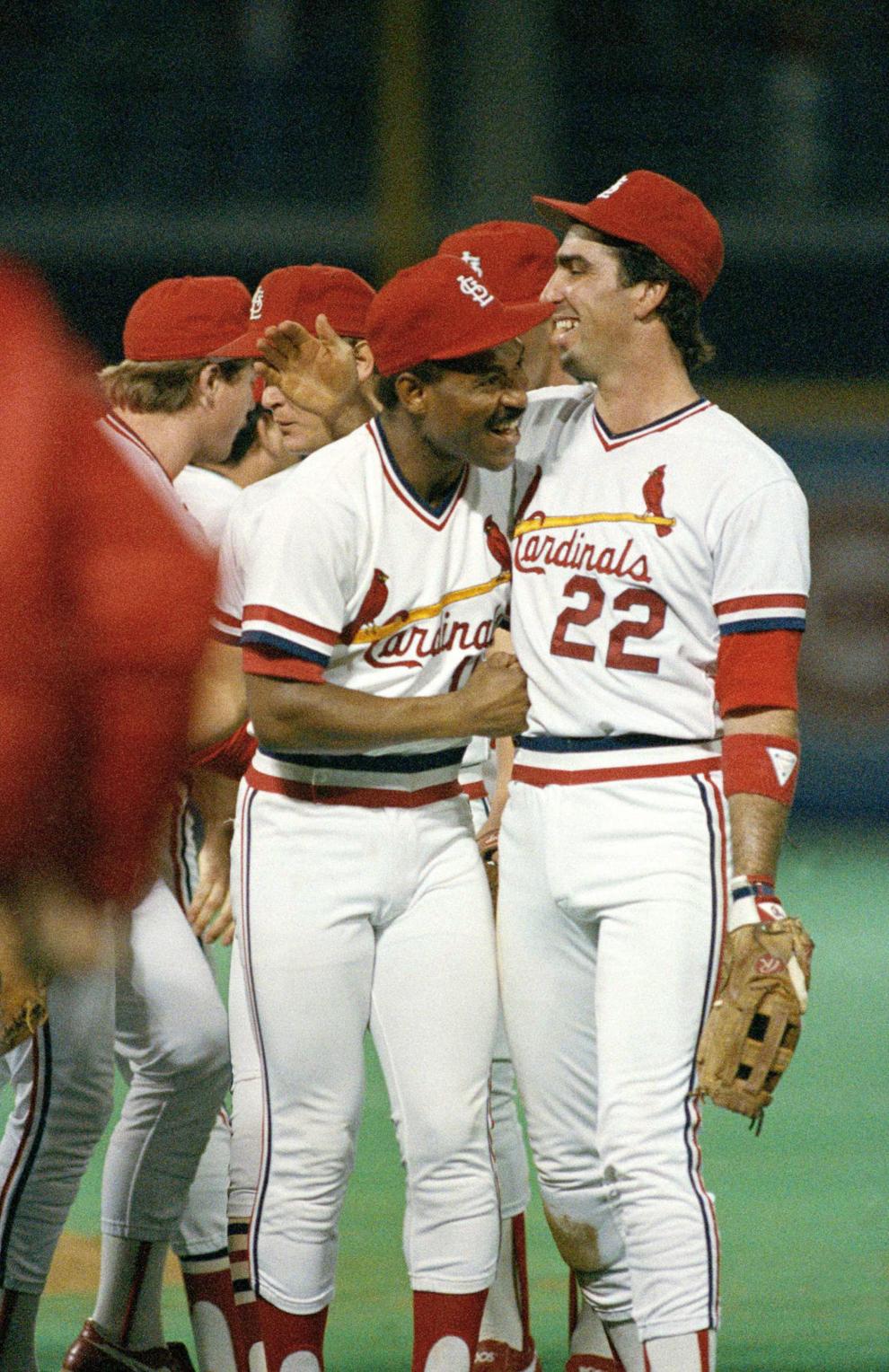 Terry Pendleton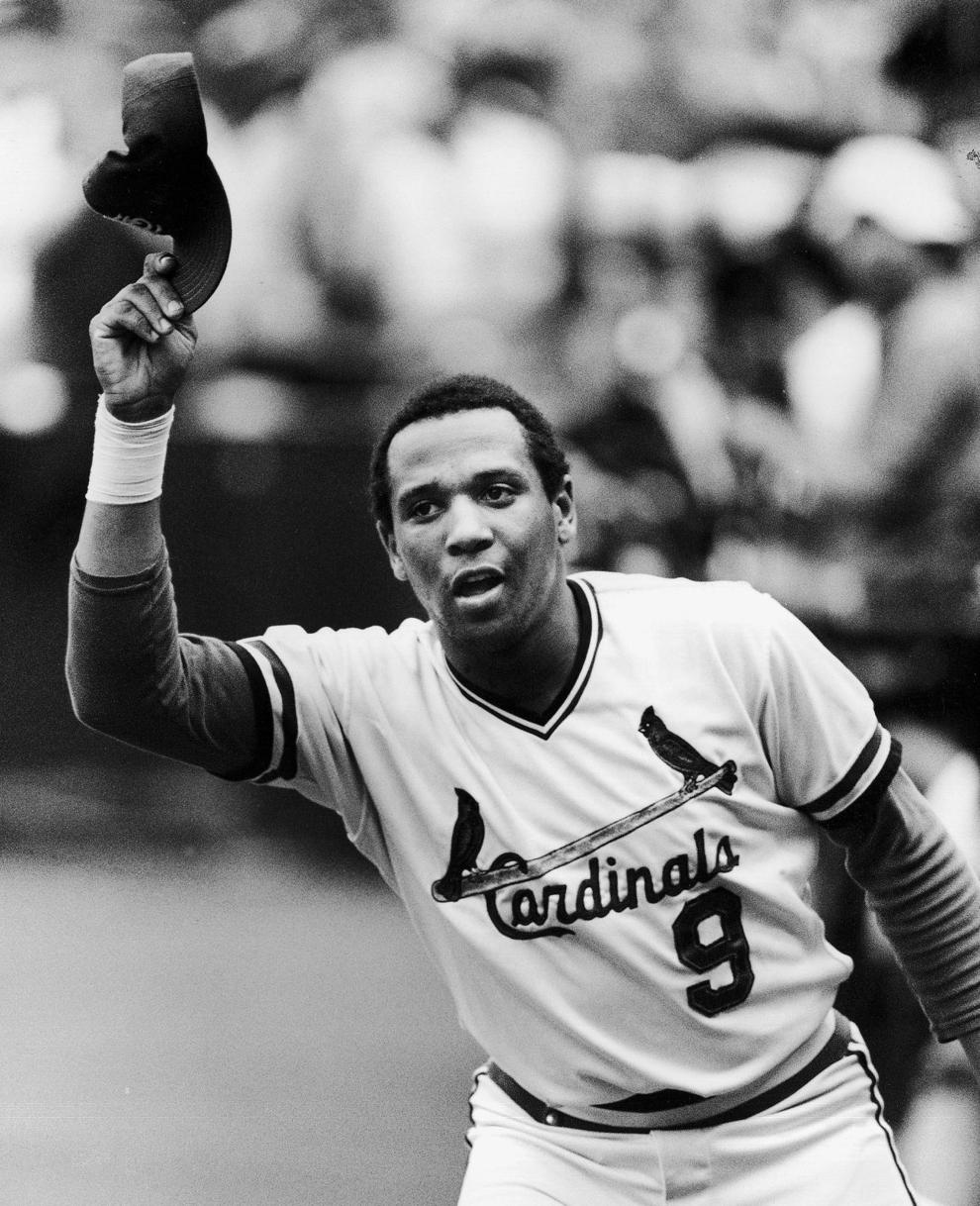 NL Playoffs Cardinals Dodgers 1985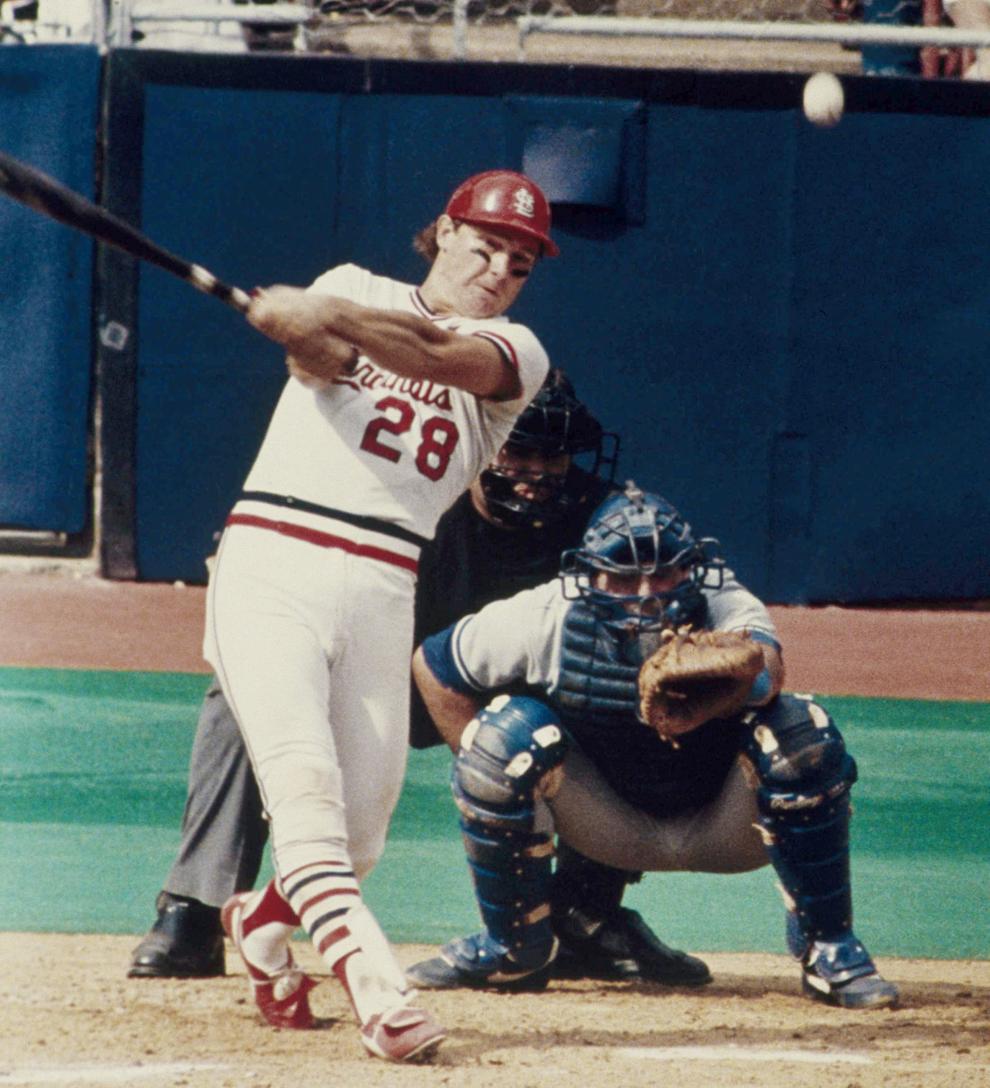 Robert Wagner 1985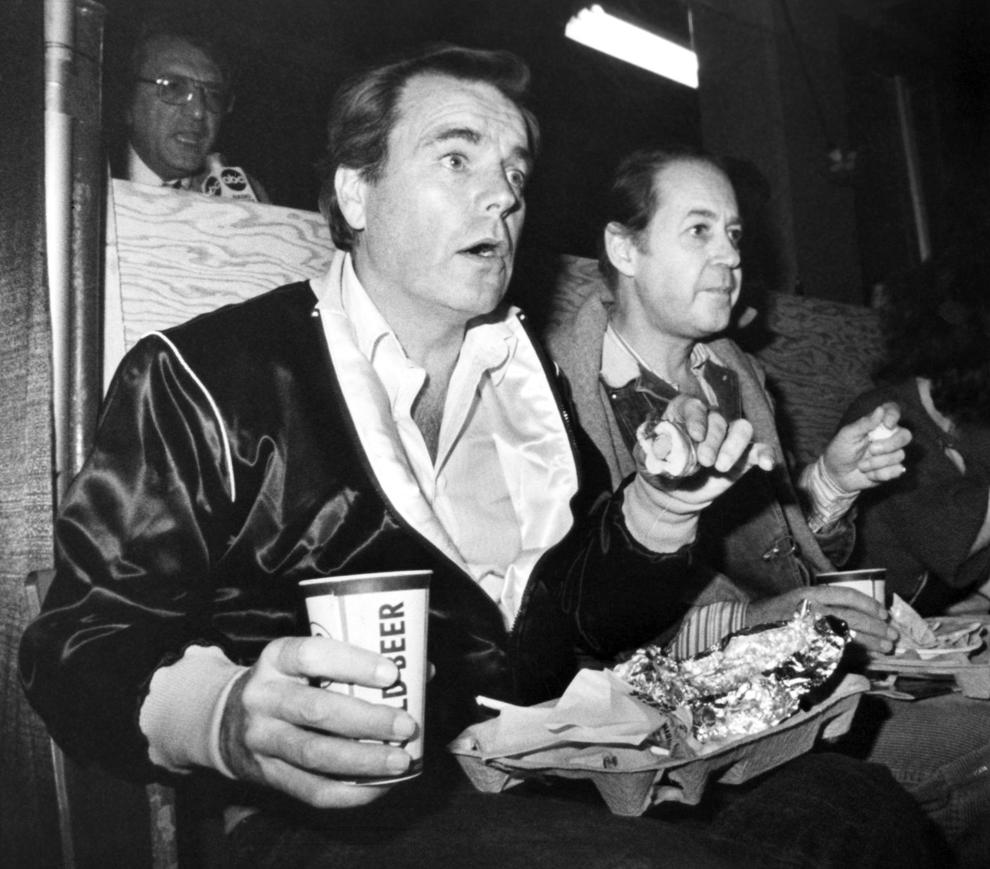 NL Playoffs Cardinals Dodgers 1985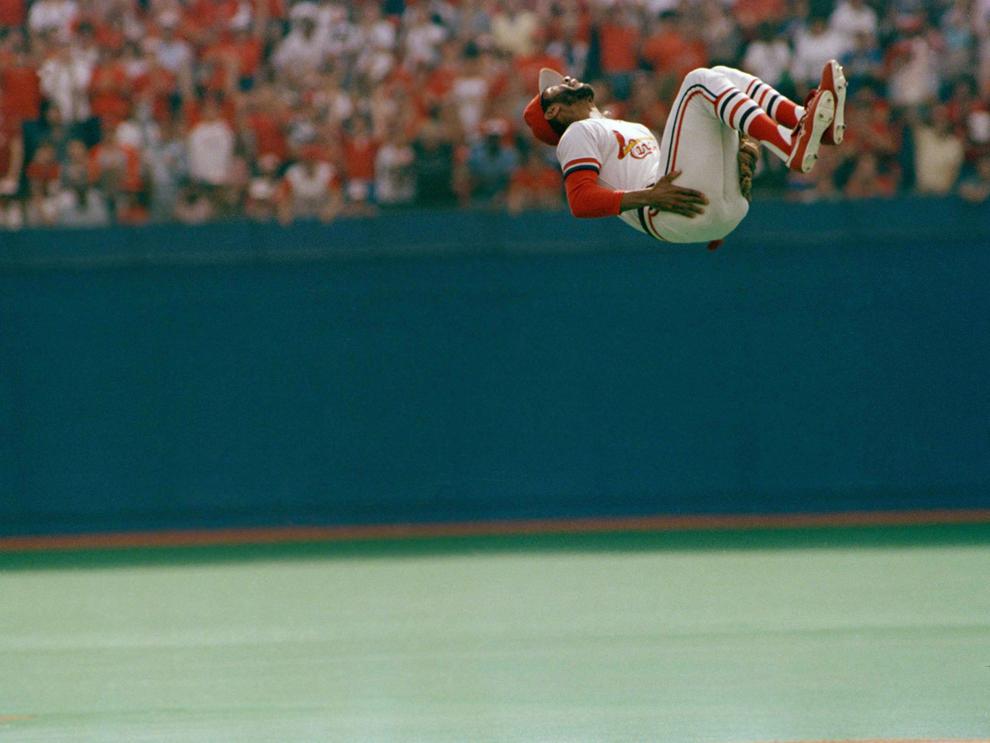 NL Playoffs Cardinals Dodgers 1985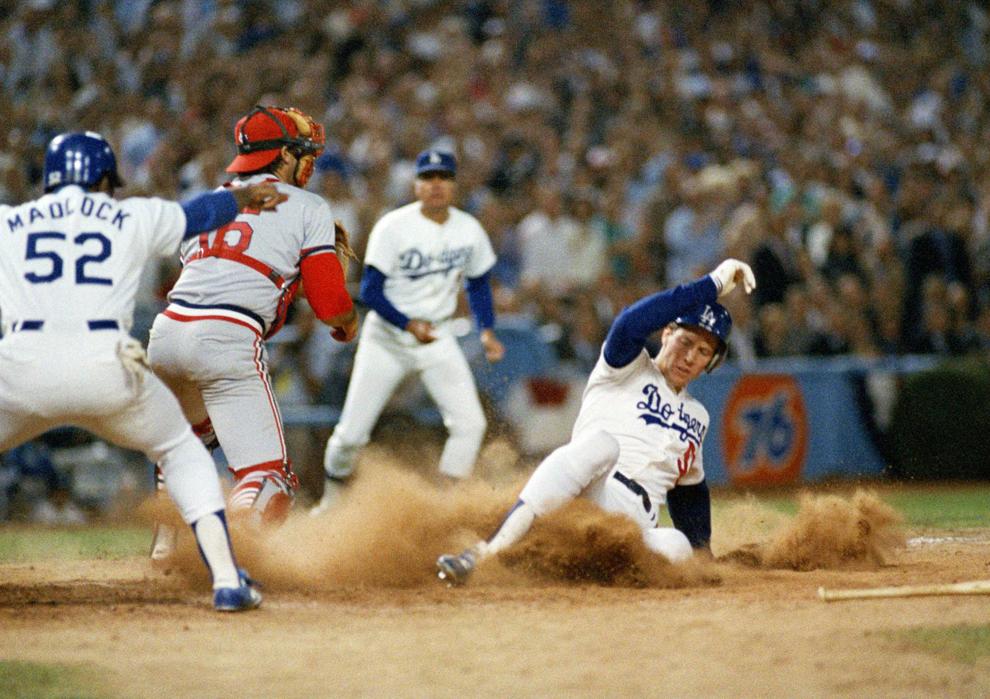 Elizabeth Taylor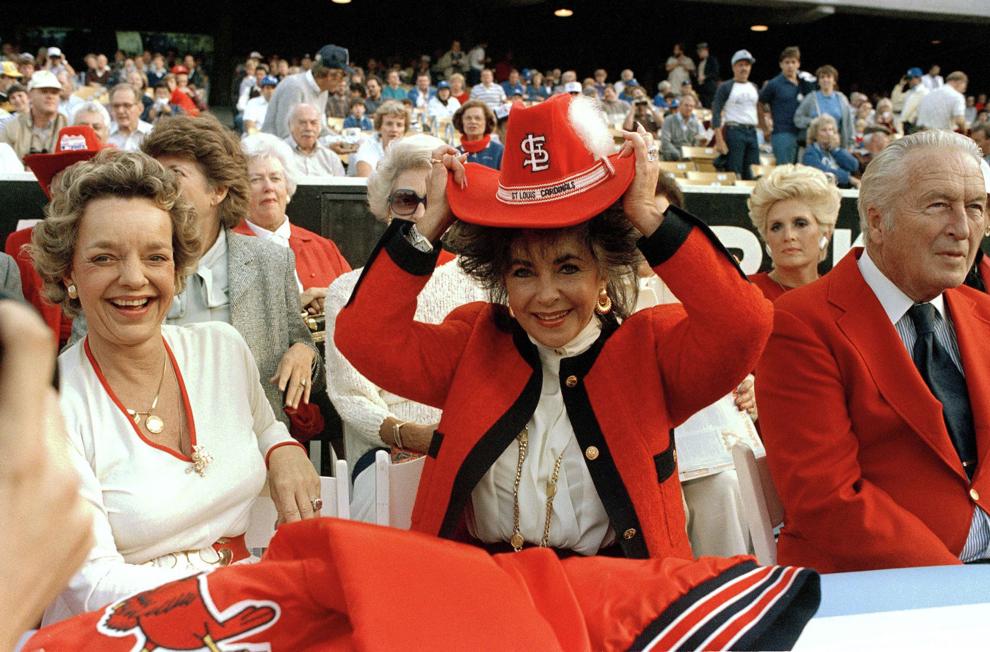 NL Playoffs Cardinals Dodgers 1985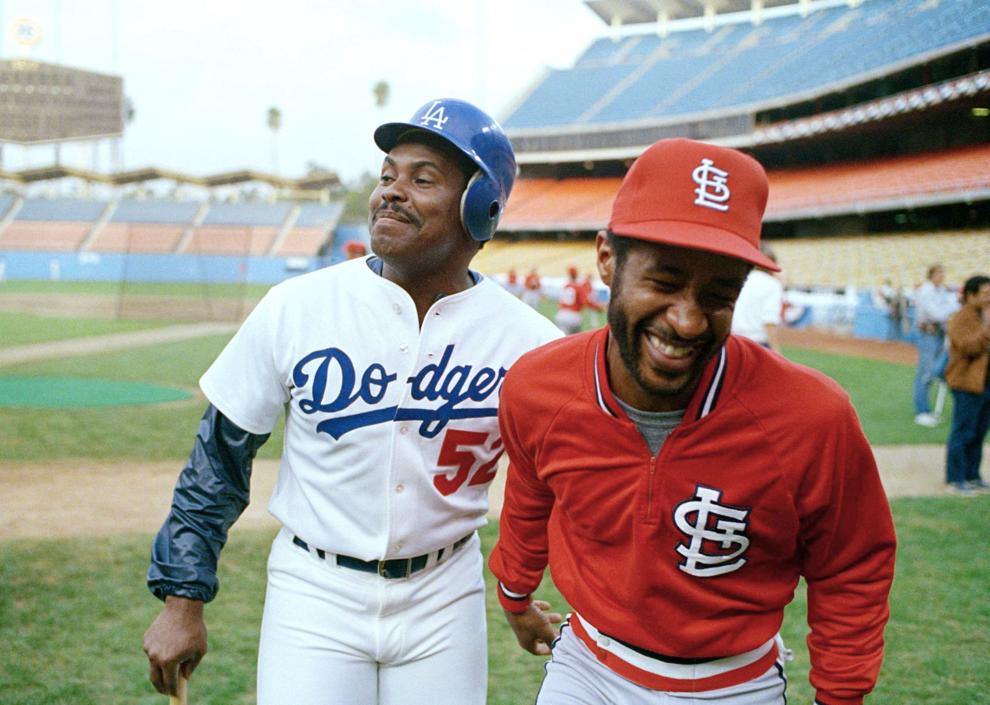 NL Playoffs Cardinals Dodgers 1985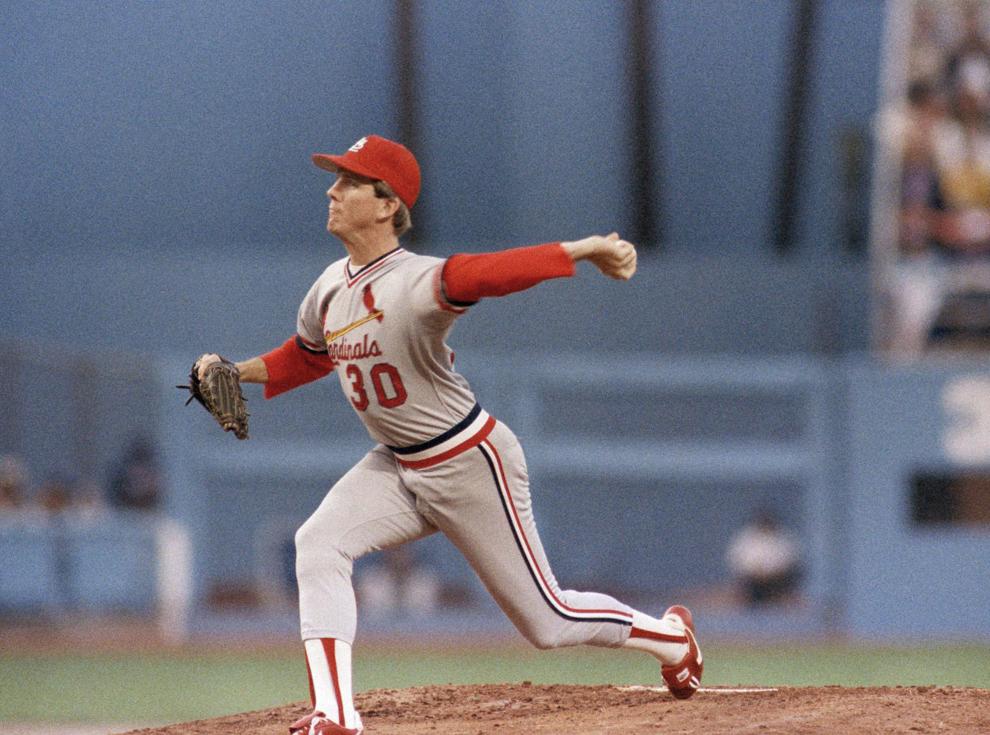 NL Playoffs Cardinals Dodgers 1985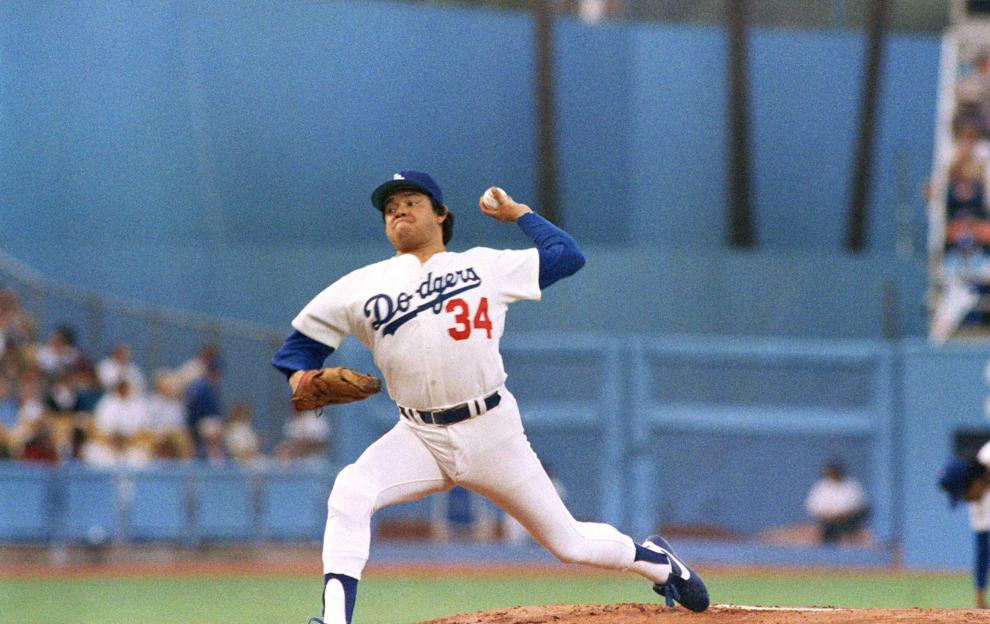 Tommy Lasorda, Whitey Herzog