In the last inning of what could be his last game in St. Louis, Albert Pujols was due up fourth and the three Angels ahead of him of course reached base so that his last at-bat in a ballpark he called home came with the bases loaded. The crowd's allegiance flipped, red-blooded partisanship melting into one last pulse of warm-hearted respect and becoming a clear-throated cheer for a final, grand stroke of magic before he vanished.
Applause greeted Pujols' every swing, every step in his welcome-back weekend. Sellout crowds booed the home-team pitcher for walking Pujols on Friday, reveled during a curtain call when he homered Saturday, and in the ninth inning Sunday, as a two-run game found him with the bases loaded, a chant rose from the standing ovation: "Albert! Albert! Albert!"
With all the Cardinals watching and one of them pitching, their home crowd wanted another moment in the glow of a visitor.
It's a sound that should echo for the current Cardinals.
Not for frustration or motivation, but inspiration.
Play here, perform here, win here, and ovations await.
"It gives you the perspective on how great a career he really had, what he meant to this city," shortstop Paul DeJong said. "Just imagine trying to play up to that level. Being able to see that makes you lock-in more. It makes you want to play up to his level."
Pujols and the Angels avoided a series sweep and sidestepped the Cardinals' last-gasp rally with a 6-4 victory Sunday at Busch Stadium. The Cardinals escorted the Angels to an early lead and a late, four-run rally with walks. The latter proved more costly than expected when with two outs and no runs yet in the game, the Cardinals ignited a four-run burst that put the tying run on base. DeJong's groundout ended the game, the series, the weekend, the Pujols' reunion.
After the game, Pujols and Yadier Molina, former teammates and forever friends, met at home plate to autograph and exchange the jerseys they wore Sunday.
The three-time MVP finished the game with two hits – Nos. 3,136 and 3,137 of his career — and that chance with the bases loaded. He hit a flare caught by first baseman Paul Goldschmidt for an out. Coaxed by another standing ovation, Pujols came out of the Angels' dugout, waved, and pointed to the fans and then his heart.
Former manager Tony La Russa, who attended one of the weekend's games, wrote a text message lauding fans' "respect and affection" for a "member of the family." Pujols' three-day visit was a photo album of these images. Every at-bat brought an ovation, every game a tip of the batting helmet. If he wasn't talking to Jennifer Lopez via FaceTime on Alex Rodriguez's phone, he was signing an autograph, posing for a selfie, or delivering his batting practice bat to a boy on crutches.
Adoration and adulation found him in every corner of Busch to create a series of highlights that manager Mike Shildt said "could be a great video to show any potential free agents."
Current Cardinals got to see it in person.
The length, loudness, and number of ovations Pujols' received were greater than other returning players, but such warm returns are not limited to future Hall of Famers. David Freese doesn't have 3,000 hits and gets serenaded here, every time. David Eckstein didn't retire with 600 homers, and his at-bats back in St. Louis brought fans to their feet. What they all share in common isn't stats or stardom, it's World Series titles. Champions are always welcome home.
"You're not alive if you didn't feel the appreciation and adoration this community has," Shildt said. "People here have a genuine (love) for players who played and put on a Cardinal uniform. That's a primary reason and motivation for me to do my part and be a steward of that and respond to that high, high, high respect for the fan base and this organization's tradition. My hope is every players felt that (this weekend), feels that obligation to move it forward."
The Cardinals have been advancing, steadily, in the standings and they started Sunday within two games of the division lead. Shildt spoke about how they had yet to get their pitching and offense "synched up." It was Sunday. Not in the way he meant. A shorter start from Miles Mikolas coupled with a late-arriving offense left plenty of time in the middle for Pujols.
That Angels didn't so much chase the Cardinals' righthander from his start as wring it out of him.
Of the first 15 batters LA sent against Mikolas, eight of them reached, six with singles. He consistently — and sometimes deftly— outmaneuvered trouble, and he was routinely — and problematically — drawn into deep counts. By the time he threw his 66th pitch, he had only eight outs. Two came on one pitch that sent a high-bounded grounder toward Kolten Wong that he didn't have time to field so he redirected it with an open glove to DeJong for the double play.
The lone run against Mikolas (5-8) came with the help of an inexplicable walk. Shildt called umpire Angel Hernandez's strike zone "interesting," and Mikolas barely missed on a 3-2 pitch to Tyler Skaggs.
"Silly walk," Mikolas said. "That cost me a run."
Skaggs, six years removed from his NL days, drew the first walk of his career, and that bumped Dustin Garneau into scoring position. He scored on the first of Tommy La Stella's two RBI singles. The second one, in the sixth, was preceded by two walks to grease the rally. A walk with the bases loaded in the ninth was a fitting capper.
Jose Martinez homered to start the Cardinals' four-run jag in the ninth, and Pujols played the entire inning, the Angels' bench emptied so that manager Brad Ausmus did not remove Pujols for one final ovation. His current contract expires after 2021. The next time the Cardinals are scheduled to play the Angels is 2022. This could be goodbye.
After the game, Pujols said how the Cardinals fans, 142,248 of whom attended the weekend, "share this moment, shared a lot of great moments" with him. And he gave them and the young Cardinals watching a weekend of what great moments can mean.
He's not the first big star to blaze across the sky and head west before setting, clearing the way for others to shine.
"It was a good vibe, and when our guys see that they see what a beautiful place St. Louis is to be a part of, what it means to win, and when they see it they can enjoy it and I hope learn from it," Molina said. "They can know what can happen here."
Cardinals close out Angels series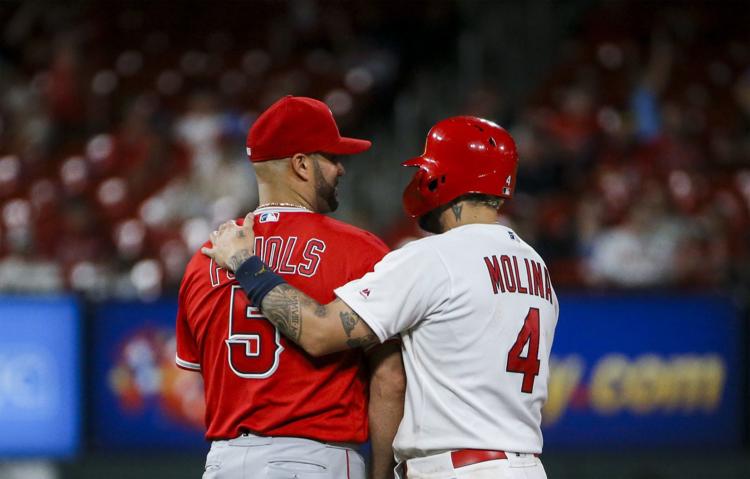 Cardinals close out Angels series
Cardinals close out Angels series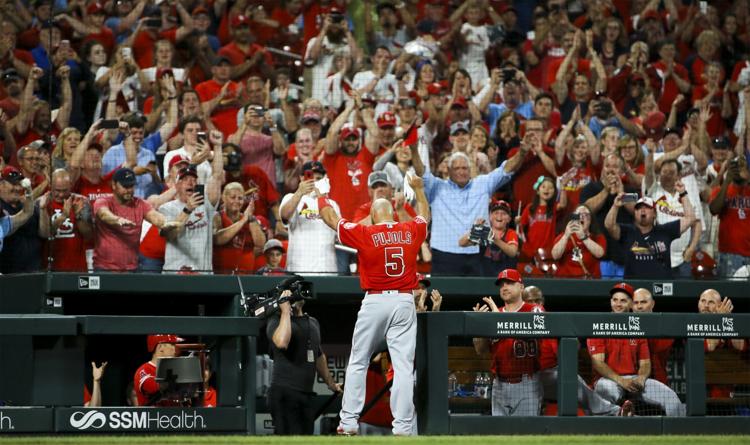 Cardinals close out Angels series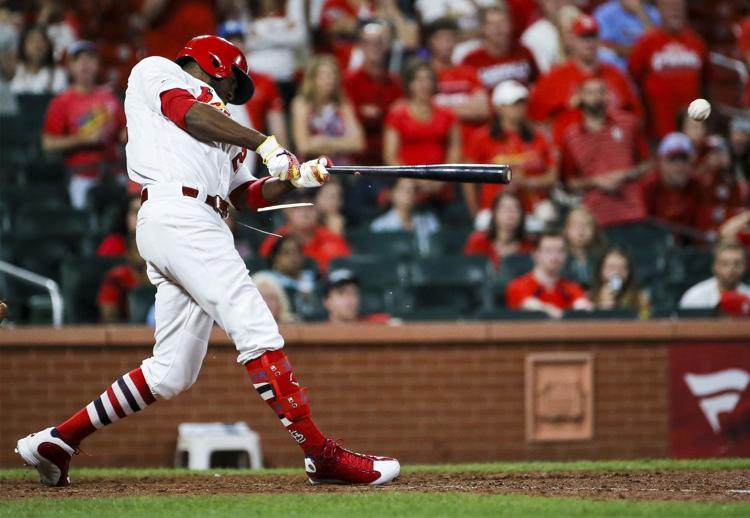 Cardinals close out Angels series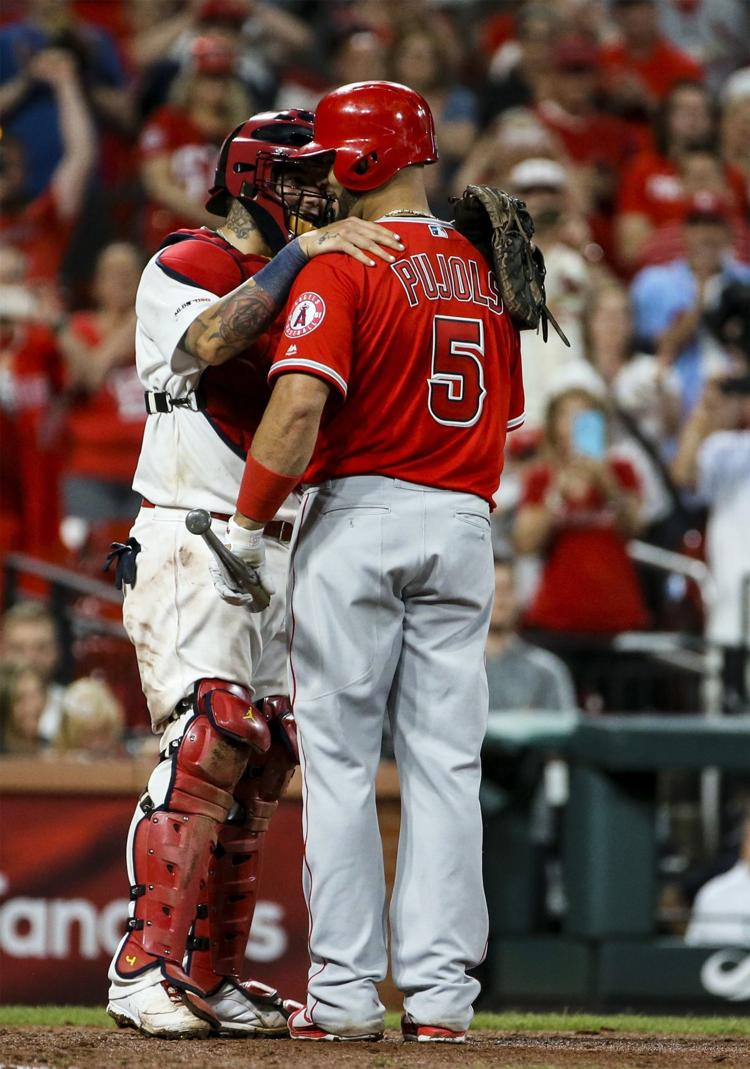 Cardinals close out Angels series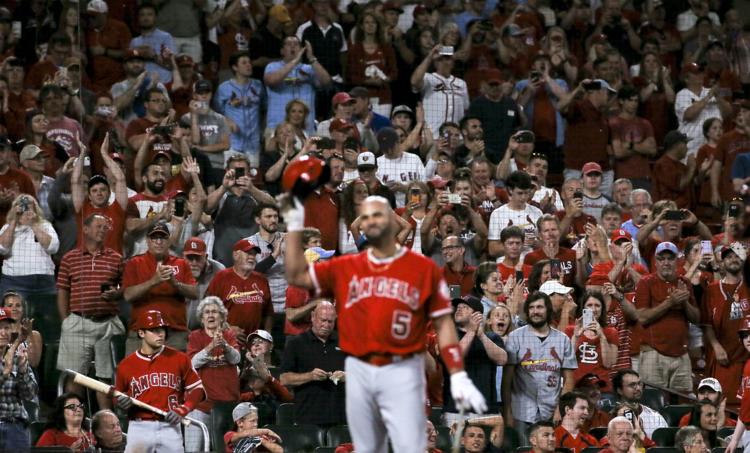 Cardinals close out Angels series
Cardinals close out Angels series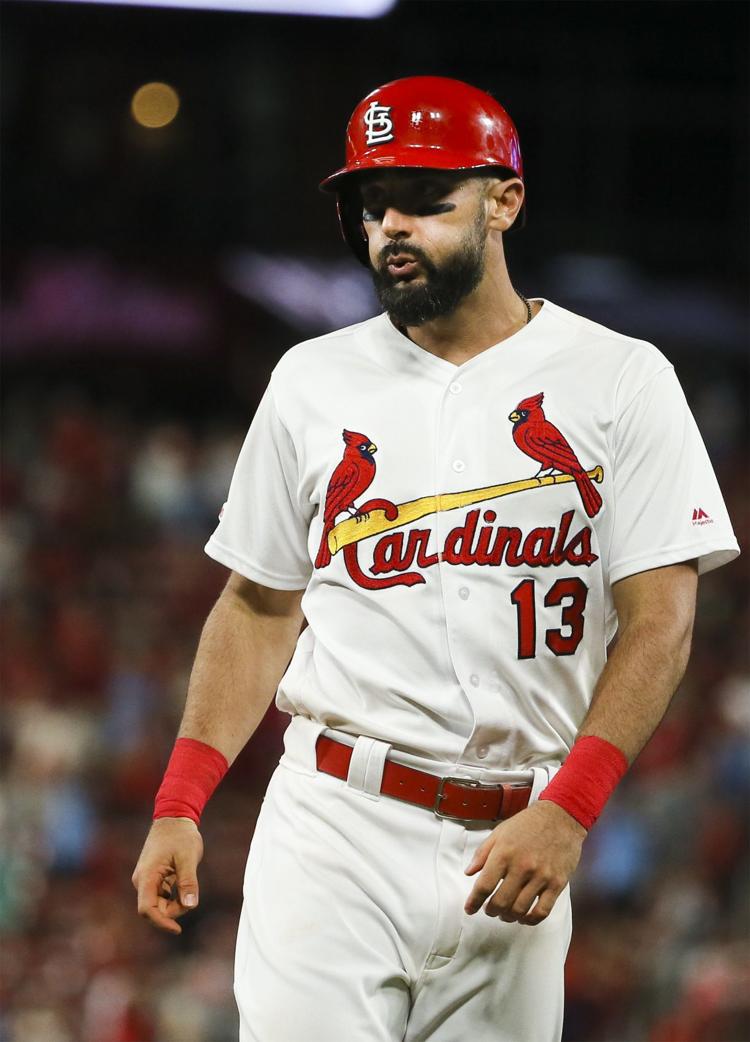 Cardinals close out Angels series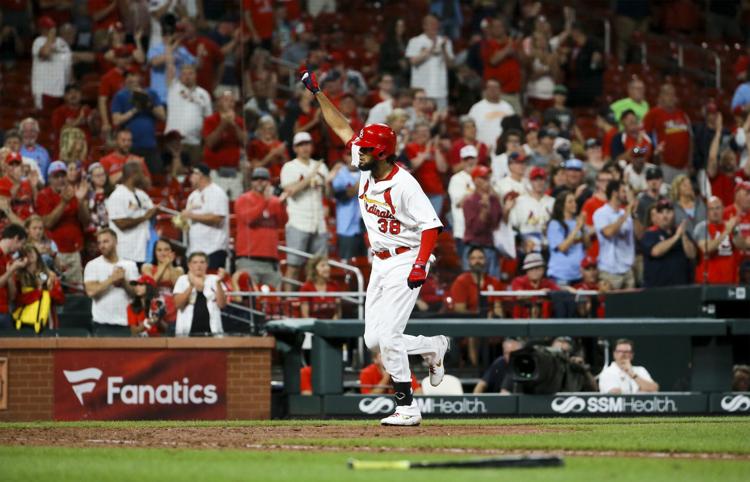 Cardinals close out Angels series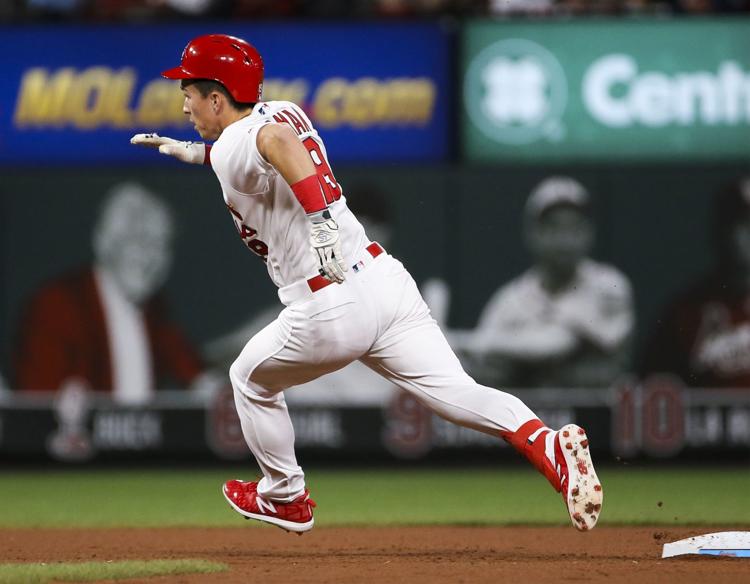 Cardinals close out Angels series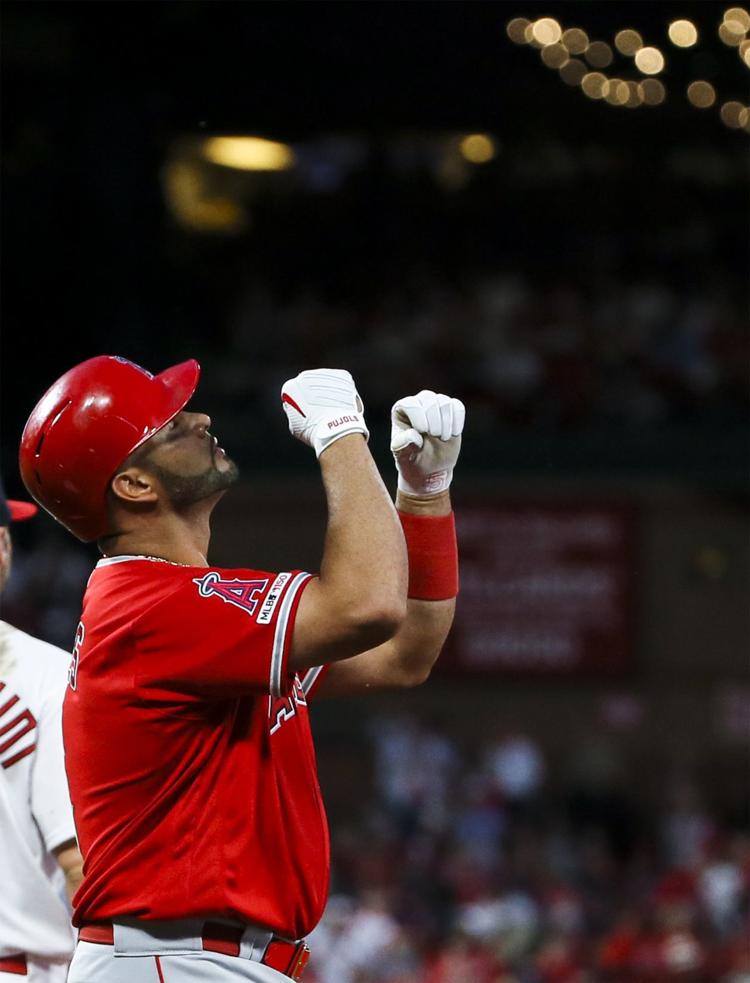 Cardinals close out Angels series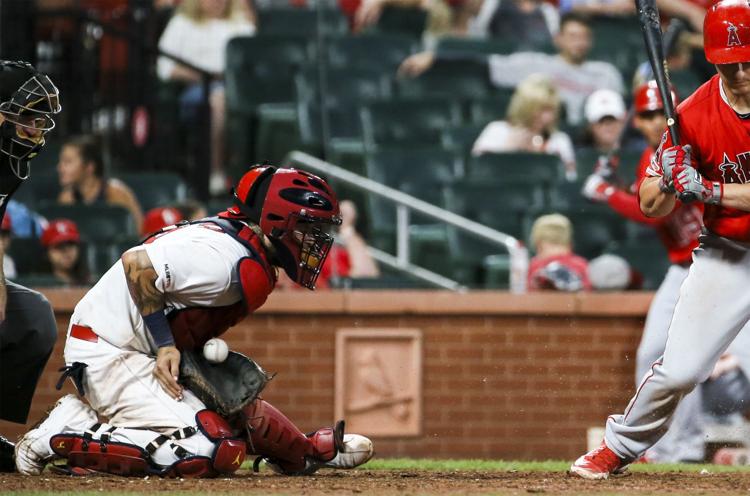 Cardinals close out Angels series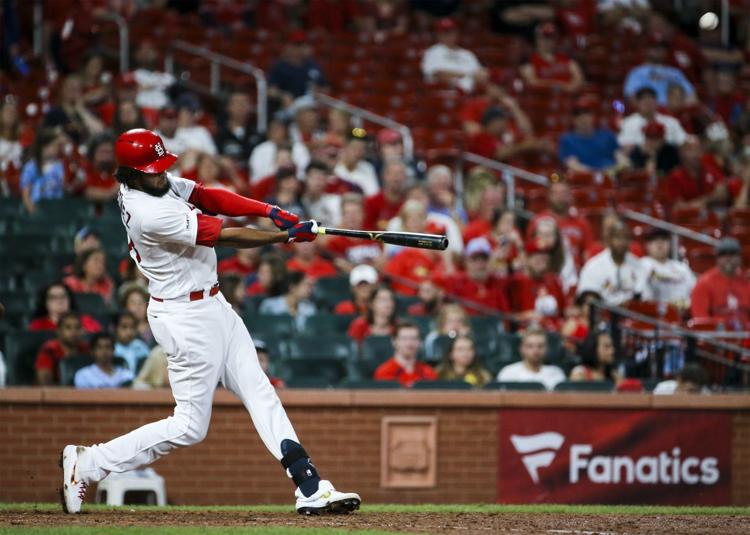 Cardinals close out Angels series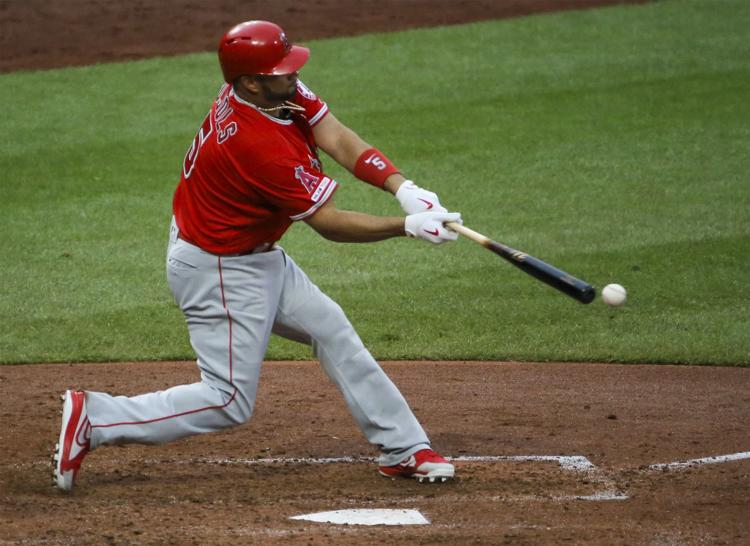 Cardinals close out Angels series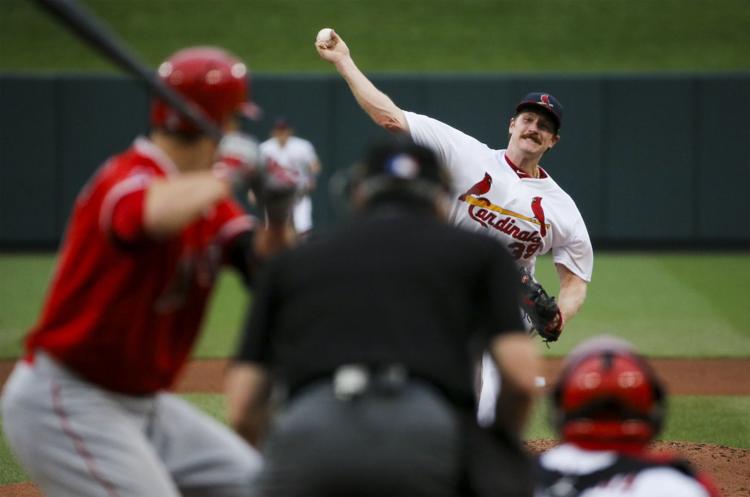 Cardinals close out Angels series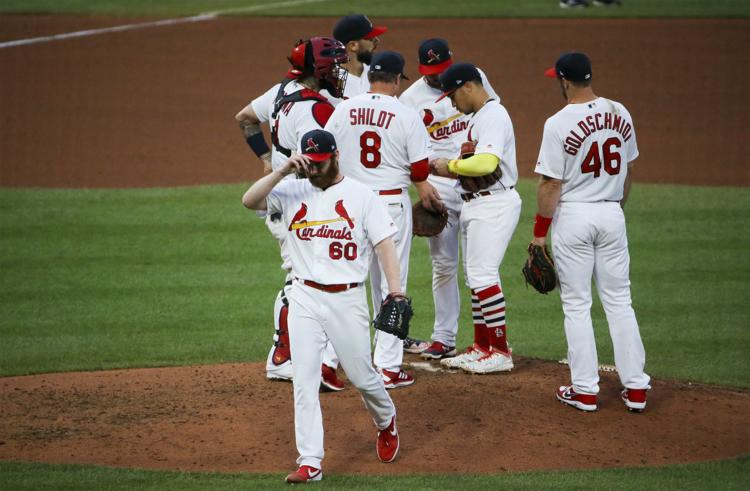 Cardinals close out Angels series
Cardinals close out Angels series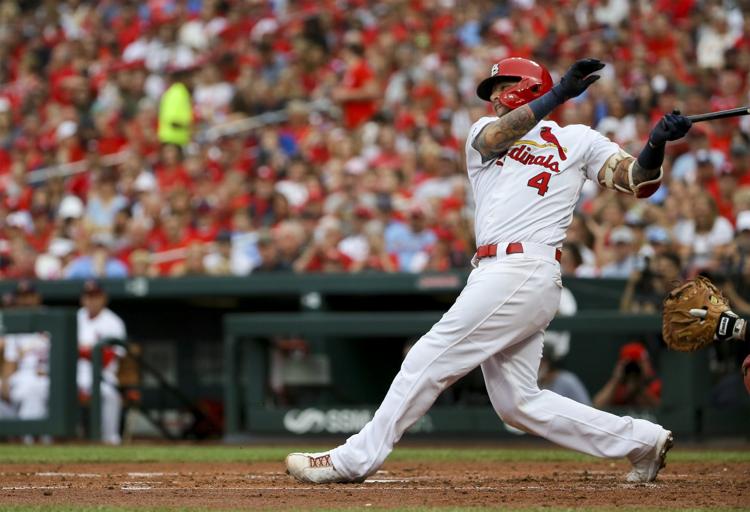 Cardinals close out Angels series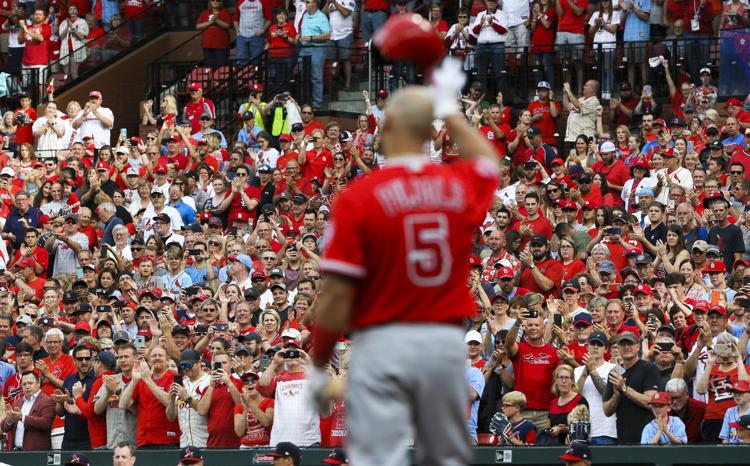 Cardinals close out Angels series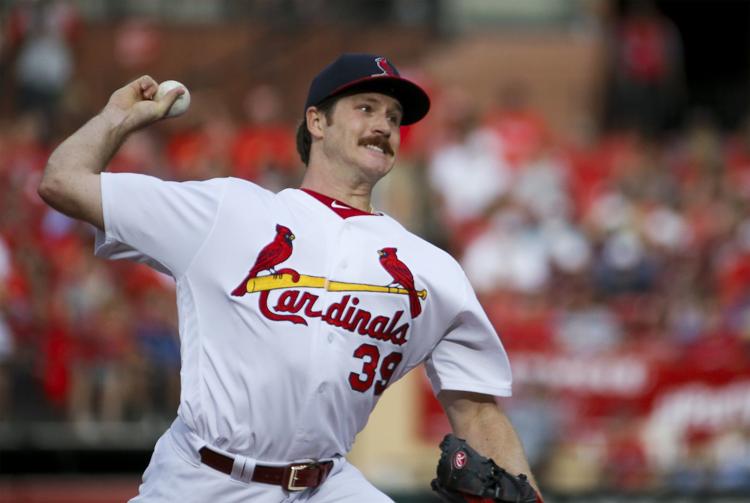 Cardinals close out Angels series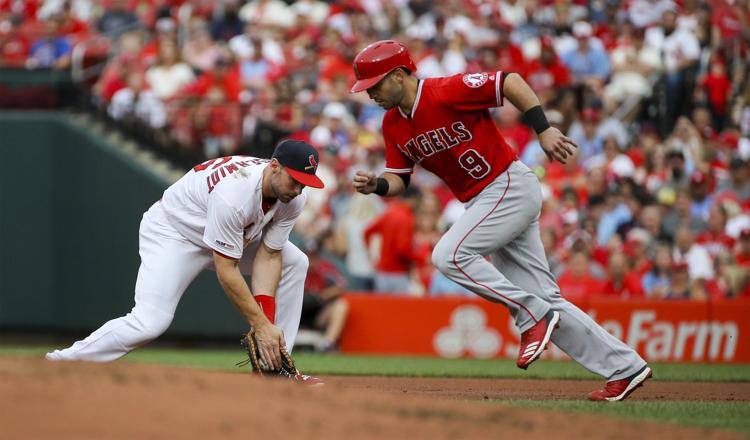 Cardinals close out Angels series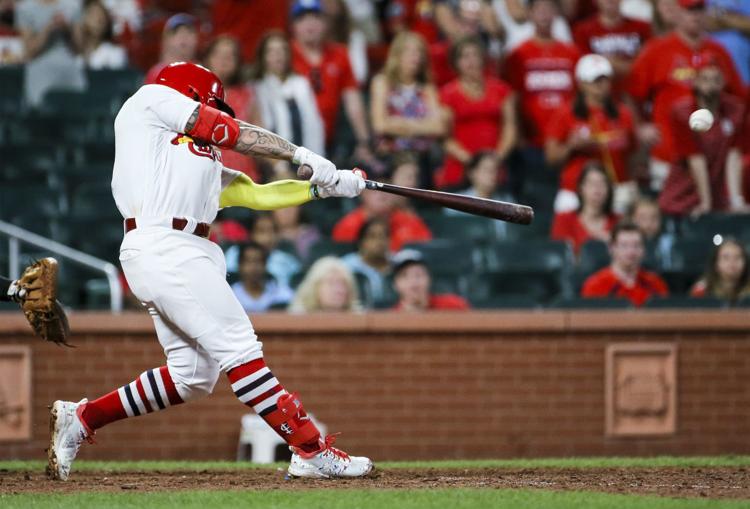 Cardinals close out Angels series
Cardinals close out Angels series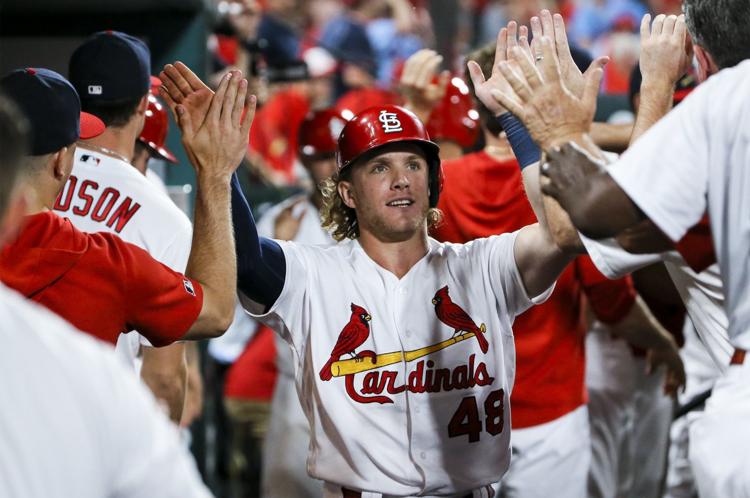 Cardinals close out Angels series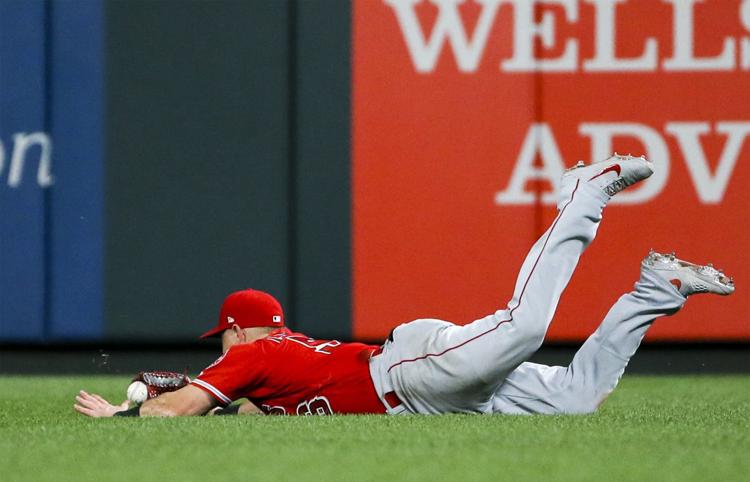 Cardinals close out Angels series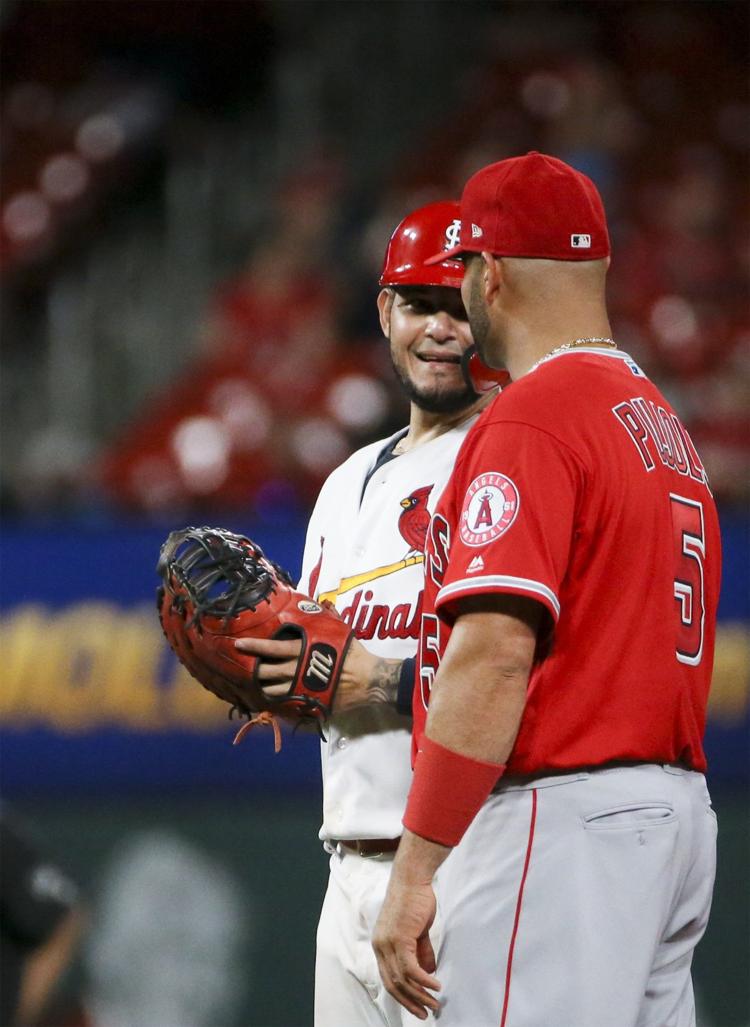 Cardinals close out Angels series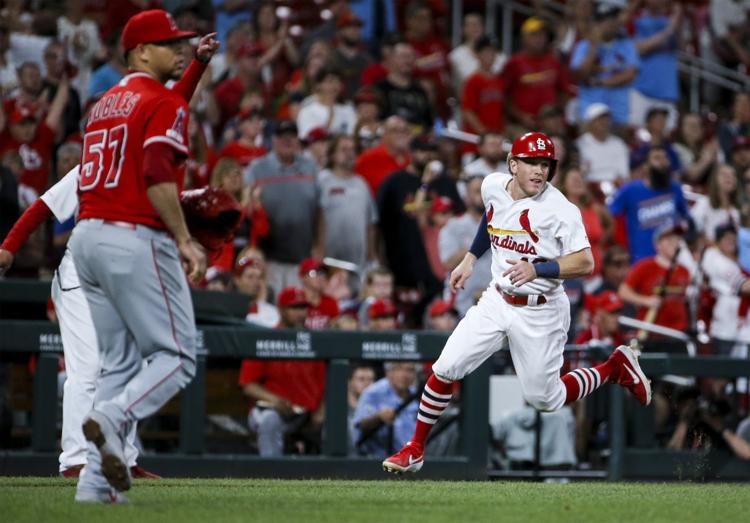 Cardinals close out Angels series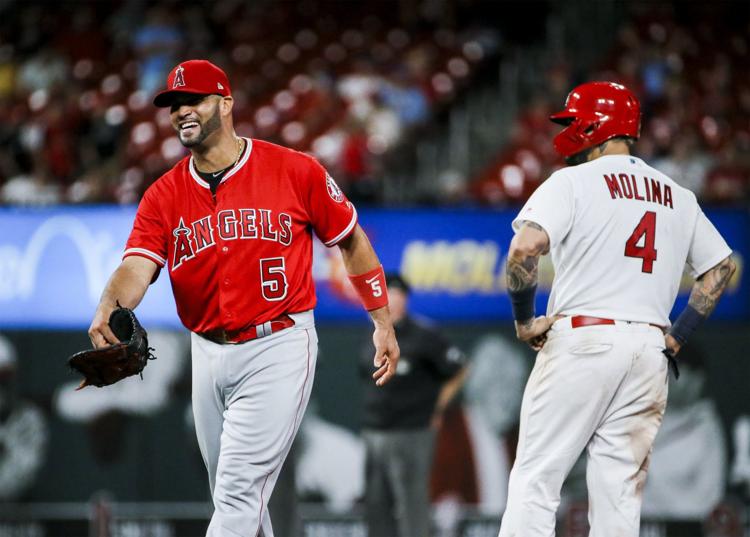 Cardinals close out Angels series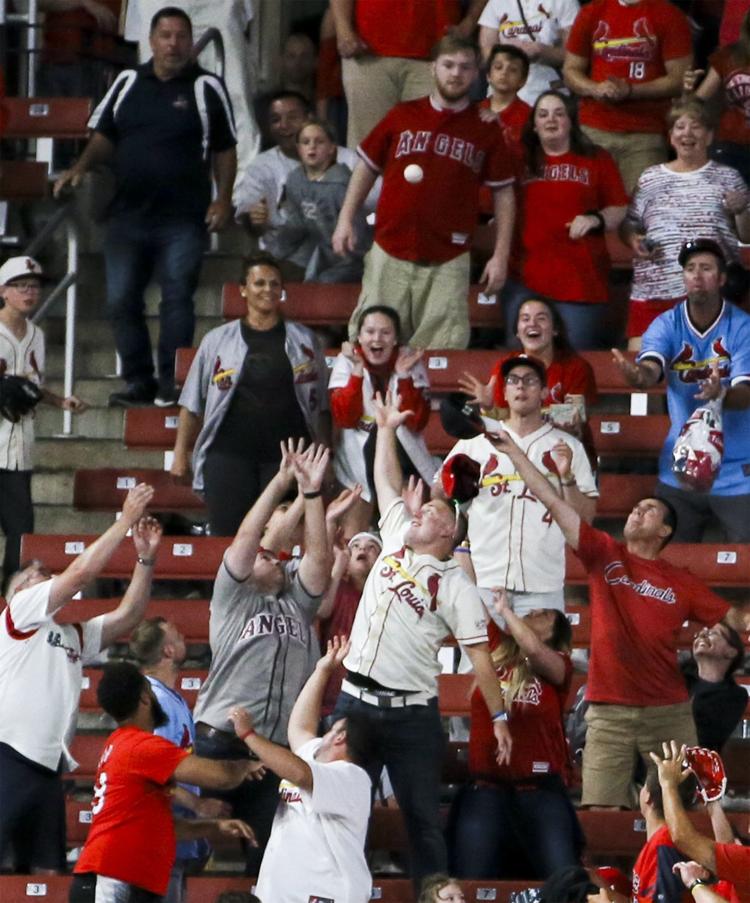 Cardinals close out Angels series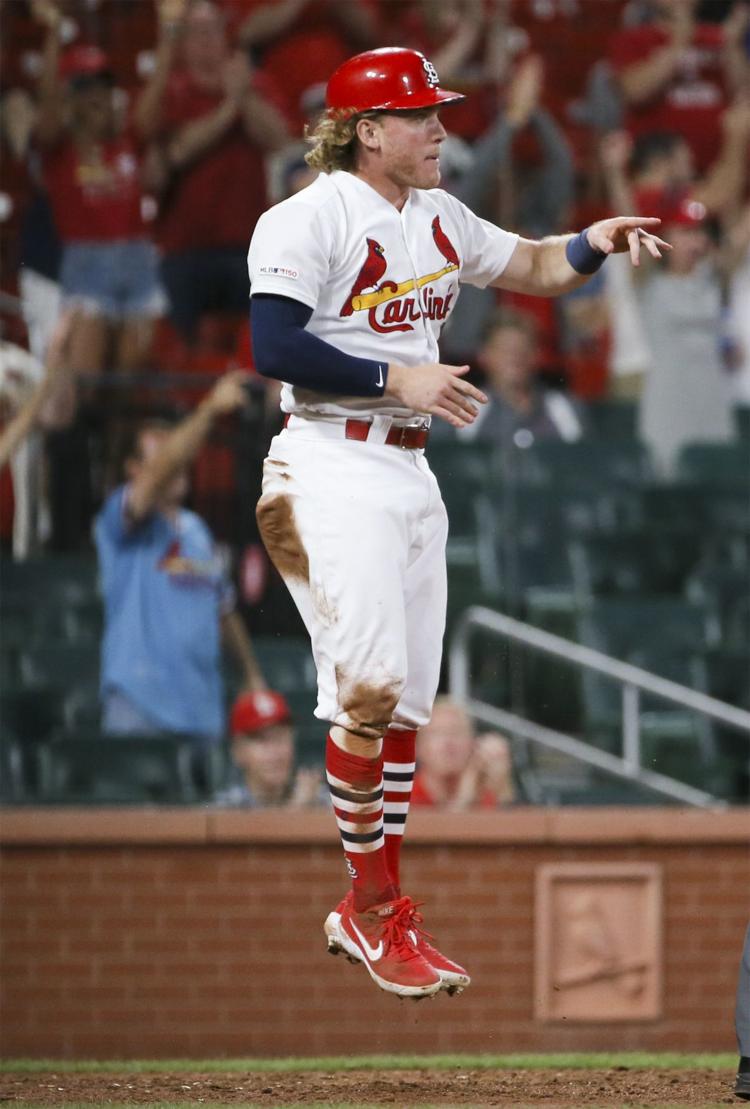 Cardinals close out Angels series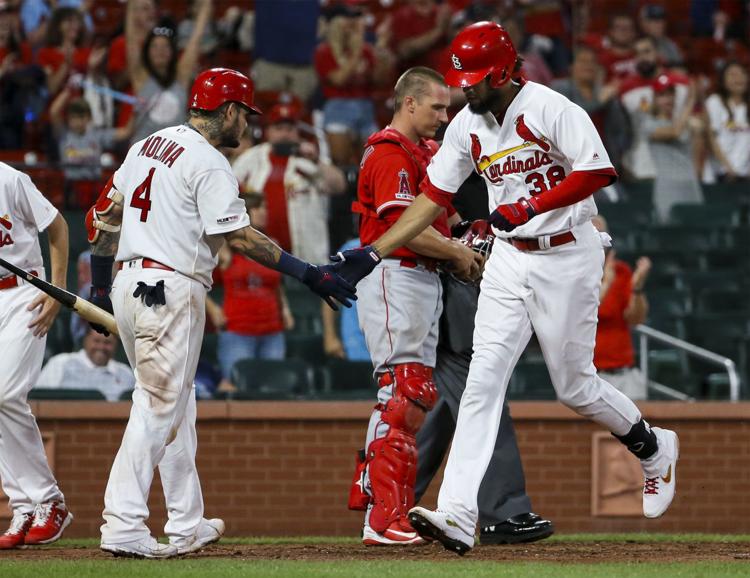 Cardinals close out Angels series