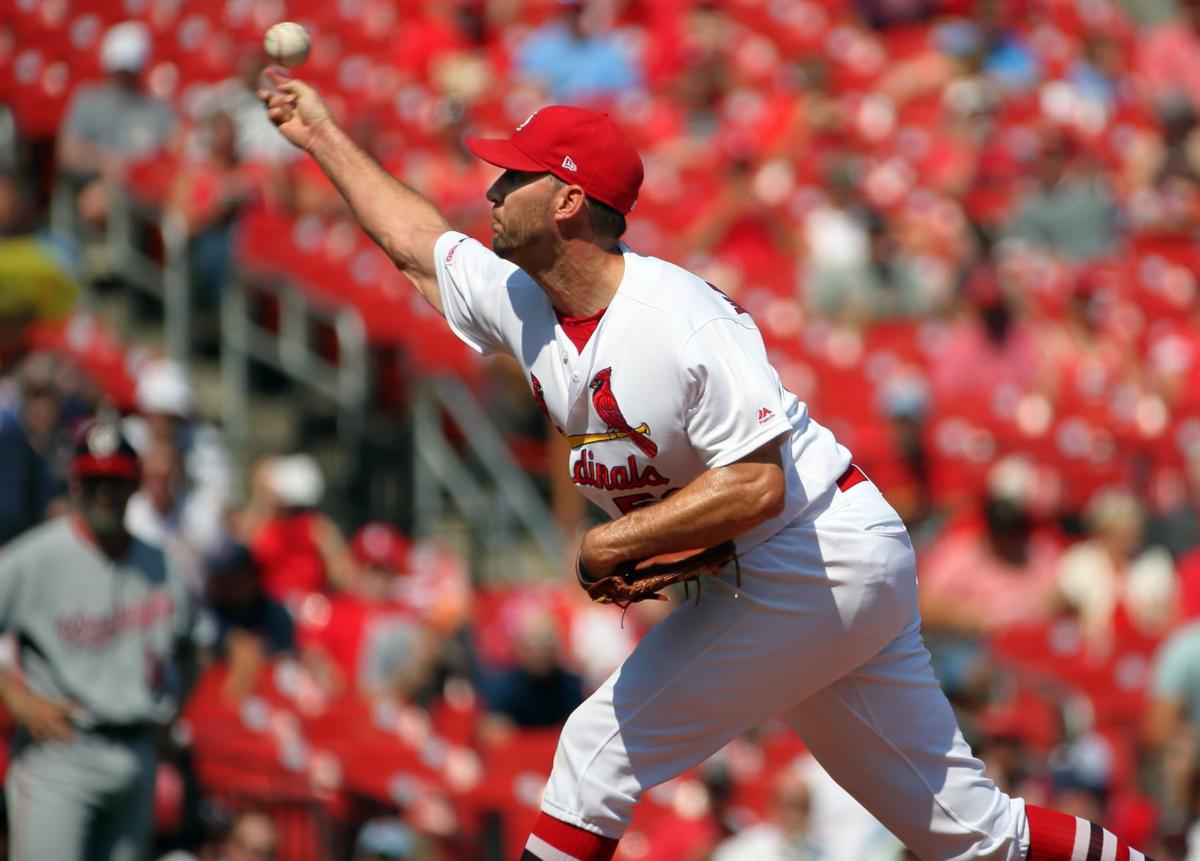 CHICAGO — When he scribbled on a napkin the contract parameters he would present to the Cardinals as his preference for the 2019 season, starter Adam Wainwright did so with incentives he knew he could reach and should reach if the team was going to pay him a significant salary.
With a start Monday in Arizona — his 30th of the season — Wainwright will have maxed-out his contract, triggered every one of his bonuses, and done so as a starter.
He started the year with a base salary of $2 million, and with a $2-million uptick for making his 30th start, he'll finish the year having made $8 million in bonuses.
"They would be incentives that if I hit that would be great for the team and they would be glad to pay me for it," Wainwright said. "And if it didn't hit I didn't deserve it based on what I've done the last couple of years. . . . That's what I expected to do. It's good to come through on things you expect to do.
"Always said my goal going into spring training was to make every start and if I made every start things would fall into place physically and numbers-wise."
Wainwright, 38, has won his four September starts — including a 5-1 victory in a matchup with Washington's Max Scherzer last Wednesday — and allowed only one earned run in 27 innings this month. Overall, he has pitched 162.1 innings and is 13-9 with a 3.83 earned-run average.
Keep up with the latest Cardinals coverage from our award-winning team of reporters and columnists.