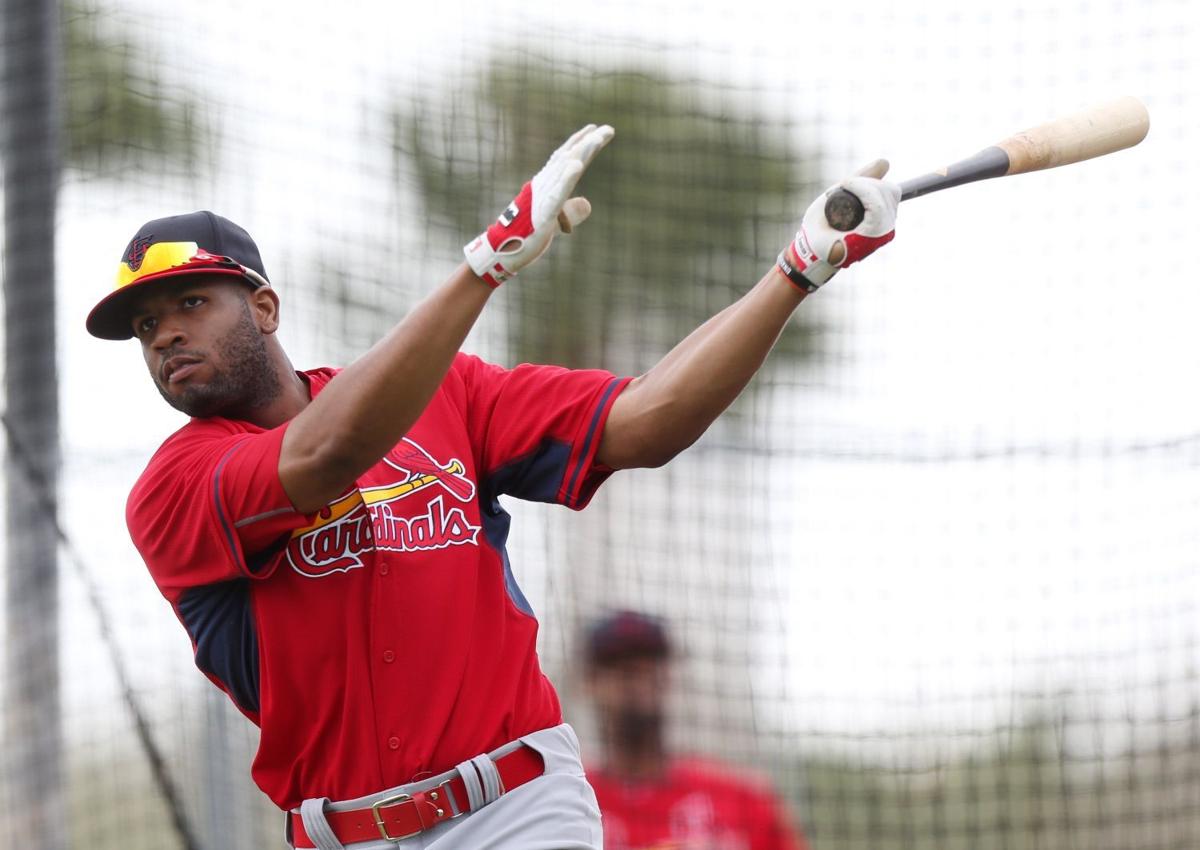 PHILADELPHIA — As he climbed the minor-league rungs of the Cardinals' organization and then chased the game from Miami to South Korea to Mexico and back again, Xavier Scruggs saw how peers searched for their voice and teams struggled to hear and recognize all the diversity within their organization.
It gave him something to think about while playing.
It's given him purpose as he returns to where he started.
"I always thought players could have been educated much better on the communities that they're going to and staff could have been educated much more on the communities players are coming from," Scruggs said. "Minority voices may not have been as received or understood as much as is possible. Understand that everybody comes from different shoes, different backgrounds, different environments, and that being receptive to that, open to talk about allows people to feel more comfortable in this environment."
Although he's been working in the role with the Cardinals since January, Scruggs and the club announced this past week his official hiring and title of DEI (Diversity, Equity, Inclusion) consultant for baseball operations. It's a new position for the Cardinals on the baseball side — and also new to the 33-year-old Scruggs, who retired as a player this past year after tearing his Achilles' tendon.
Scruggs is spending time this week in Jupiter, Fla., at the team's minor-league camp, and exploring with John Mozeliak, president of baseball operations, how the position will evolve.
The Cardinals have a DEI committee on the business side, and Scruggs has been in contact with officials throughout the club to understand their goals and ongoing initiatives. It's a human resources-type position — but for the clubhouse as players become more vocal and social media becomes more prevalent as an outlet for players and their opinions and causes. The 2020 season heard more baseball players become involved in speaking about racial injustice and saw outreach groups like the Players Alliance increase the sport's presence in those discussions. Major League Baseball became a prominent part of the debate on political advocacy by removing the All-Star Game from Atlanta due to a new voting law. And this past week, Cleveland infield Yu Chang shared on social media that he had received racist messages after committing an error in a loss.
Asked about adding the role specifically for baseball operations, Mozeliak wrote it was important "because he works specifically with baseball and is a resource for players. Perhaps in time it will grow or expand."
"Mo and I have talked a lot about being proactive when we have an opportunity," said Scruggs, who has joined other Black players working through the Players Alliance. "We don't want to sit back and wait as something happens, somebody says the wrong thing. We don't want to wait to have these conversations. We want the Cardinals staff, organization, and players to be prepared ahead of time when it comes to using your voice, when it comes to correct messaging, when it comes to understanding what is going on. We have to be proactive with that."
Being in baseball operations allows Scruggs "transparency," he said, because he'll be able to interact with coaches, players, staff and not some passing-by consultant. He's talked to scouts about working with them and the backgrounds of players being scouted. He's spoken with manager Mike Shildt throughout the spring about ways he can be involved with the team. One of the players he reached out to first was starting pitcher Jack Flaherty, who has been outspoken on social media as well as looking for ways to be active in the local community. Scruggs described how helping the players learn more about St. Louis and the community where they play will be part of his role.
The Cardinals selected Scruggs out of UNLV in the 19th round of the 2008 draft. He spent several years at Class AA Springfield and then, from 2013-2014, hit 50 homers at the minor-league level. He debuted in the majors in September 2014 and had a stretch with the Cardinals in 2015 when he hit .262. He reached the majors again with Miami in 2016, and then jetted to the KBO, where from 2017-2018 he hit 61 home runs and slugged .535 in 257 games. Scruggs also played winter ball in the Dominican Republic and pro ball in Mexico, and he started to think about how in each place he and other players could use their platform better, even toward each other.
"I realized that a lot of times, as athletes, we're not being educated on how to do that," he said. "And a lot of times we're not being educated on current events around us that effect how we use our platform."Shortly after he decided to retire to his family's home in Tampa, Fla., and fathering two boys younger than 3 and a daughter on the way, Scruggs explored a job with Milwaukee. While playing he took college courses on diversity, inclusion, and human resources. The role the Brewers offered had the DEI elements and built on his experience as a player. He wondered: "Are the Cardinals doing something like this? And if they're not, I want to be able to provide it."
He contacted his first club.
That call became a position.
And what the position becomes will drive conversation.
"I can relate to it from being a minor-leaguer to playing overseas, and hopefully I can provide some positivity when it comes to these issues," Scruggs said. "Talking to players – this is what you can do it if you want to speak out. This is what you can do if you want to dive into the community. There has been a lot of negativity, and I keep thinking: What if we flipped the script? What if we talked about and highlight the things the Cardinals are able to do to bring positive change?"
Whitley optioned
To make room on the active roster for Kwang Hyun Kim, the Cardinals optioned righthander Kodi Whitley to the alternate-site camp. Whitley got five outs and threw 42 pitches Friday night, assuring he wouldn't be available until Sunday, at the earliest. Whitley is one of the relievers expected to spend most of the season shuttling between Class AAA and the majors, based on need, usage, and the makeup of the roster.