JUPITER, Fla. — During a recent round of live batting practice, Cardinals manager Mike Shildt and executive John Mozeliak were observing from the same metal bench, sitting at opposite ends to create an opening for social distancing. The hitter and the pitcher were not part of the description, but the result of the swing was — a hard, buzzing, line drive toward the gap.
Mozeliak lifted his chin toward the ball landing in unmanned grass.
"Our outfield makes that play," he said.
Hits it? How often that happens is a defining question of camp.
The Cardinals have cleared the field to create a competition in the outfield and already telegraphed the three players who start March as the favorites to open April. Incumbent center fielder Harrison Bader, flanked by Gold Glove-winner Tyler O'Neill in left and rookie Dylan Carlson in right, have moved around this spring as a trio. They started Sunday's exhibition game in those three spots. All three could be Gold Glove finalists (or winners) with the ground they cover, but the gap they really must close is on offense.
As revealing as the time they've been scheduled together during spring workouts was where they hit in the order Sunday against Washington — seventh, eighth, and ninth.
"No crystal ball," Shildt said about the outfield outcome. "We do have an expectation — I think there are guys who we feel pretty good about that can be everyday players, that have been everyday players. I don't want to minimize that there's a real competition because there is. No doubt about that. But there are guys who have clearly earned the opportunity to get regular playing time, and there are guys who (will) continue to get opportunities this spring to get them in the mix for more opportunities."
In addition to Bader, O'Neill, and Carlson, Cardinals officials identified two other outfielders vying for big-league playing time: Lane Thomas and Justin Williams.
The team has been intrigued by Thomas' blend of skills, athleticism, and feel for center for a few years, and gained a better understanding of how becoming ill with COVID-19 contributed to his foggy play at times in 2020. Williams is the only lefthanded-hitter of the group — Carlson switch-hits — and his candidacy will be governed by a ruling by Major League Baseball. It's possible that Williams is out of options and thus headed for the big-league roster or risked on waivers.
The Cardinals await word from the commissioner's office on whether Williams is eligible for a fourth option year — a decision hinged on whether 2020, for the purpose of options, is considered a full season or a two-month season. Four weeks before opening day, no decision has been shared with teams.
Moving parts
For several years, the Cardinals have sought to streamline and simplify their outfield choices. They traded Tommy Pham and Randy Arozarena to Tampa Bay in separate deals, sent Stephen Piscotty and Randal Grichuk elsewhere, and even moved Class AA prospect Oscar Mercado to Cleveland for a prospect, Jhon Torres, who did not need to be put on the 40-man roster. A few weeks ago, the Cardinals traded Dexter Fowler to the Angels and are paying most of his salary so he can play there, and they can play someone else here.
With one of the National League's deepest pitching staffs and third baseman Nolan Arenado giving them a $300-million infield, the Cardinals have turned the outfield over to the youths. They say it's time to really find out if the kids are alright. Bader, with 248 starts in the majors, is the grizzled vet of the greenhorn group. The other four have 146 starts, combined.
"If I were sitting down talking to those five, I would say, 'This is a great opportunity. We've cleared the deck for you. Try to take advantage,'" Mozeliak said. "This is something that we've been thinking about and trying to do, and we were able to accomplish that. Now, for them, it should be, 'They've moved some things for us, so let's take advantage.' From a player's standpoint that's one of the things you most covet."
Seeking a spark
From a team standpoint, it's clear what they most crave.
The Cardinals have overcome one of the least-productive outfields in the majors the past two seasons to reach the playoffs. The Cards, in total, have been below average in OPS at every outfield spot — two of which are usually reserved for thumps. In 2019, the most productive position on the field in baseball, by OPS, was right field, with a .796.
The Cardinals, since 2019, have a .720 OPS in right.
At the most productive position in baseball, the Cardinals have received an offensive contribution akin to the average catcher.
And right field is only slightly worse than the .723 OPS in center, which lags behind the league average from 2019 of .746. In left field, the Cardinals' .756 ranks 14th at the position since 2019, and still it is off the average of .774 from that season. The Cardinals' outfield since 2019 ranks 29th in average (.236), 18th in on-base percentage (.320), and 25th in slugging (.405). The outfielders can run down liners, but for a team that has been rundown on offense the outfield needs to catch fire.
"The bat clearly dictates people being in the lineup," Shildt said. "We've won a lot of games the past couple of years based on being the best defensive baseball team in the game. We want to prevent runs. . . . Part of our lineup is based on the strength of our defense, and it's hard to carry multiple positions in the lineup that aren't contributing consistently offensively."
Bader, the finest fielder of the group based on metrics, has come to spring with a noticeably shorter, punchier swing. In a live batting practice session at Roger Dean Stadium, he drilled a 97-mph fastball from Ryan Helsley well over the wall, and then followed by tagging an 87-mph off speed pitch from Kwang Hyun Kim over the wall, too. Bader has excelled against lefties, and on Sunday he roped a double in his first at-bat — off Nationals lefty T.J. McFarland. During a simulated game held Monday at the team's facility that was played mostly out of sight of anyone not affiliated with the team, Bader lashed a line drive off a righty in his first at-bat.
Carlson took a handful of at-bats in the simulated game and against teammates in live batting practice on Monday. Batting seventh Sunday, he laced a single in his first at-bat to set a rally in motion that included Bader's RBI double. The 22-year-old added a noticeable amount of muscle in the offseason, acknowledging he "worked really hard in the weight room.
"I still feel like I need to prove myself every day," said the prospect who was the Cardinals' cleanup hitter in the postseason.
Bader, 26, spent a recent call with the media describing how he is ready to shoulder the leadership of the outfield, how he wants to join glistening group of Gold Glove winners the Cardinals now have at four other positions. He described how a good outfield works together because it has an awareness of where the other fielders are around them.
That number has been reduced. Their route to playing time has been cleared. The organization has sent a clear message: Now's the time to catch on.
"(Catcher) Matt Wieters had a really good quote that's always stuck with me — does confidence get you hits or does hits get you confidence?" Bader said. "When I think about that, in my opinion, it comes from within, it comes from how you wake up in the morning, how you go to sleep, how you go prepare, how you get ready to go out there and compete. When you have that piece of your self-confidence and they add that organization piece — when they say, 'Listen we're confident in what we've got.' I can't imagine a better feeling."
Photos: Day 8 of Cardinals spring training team practice
Day eight of team workouts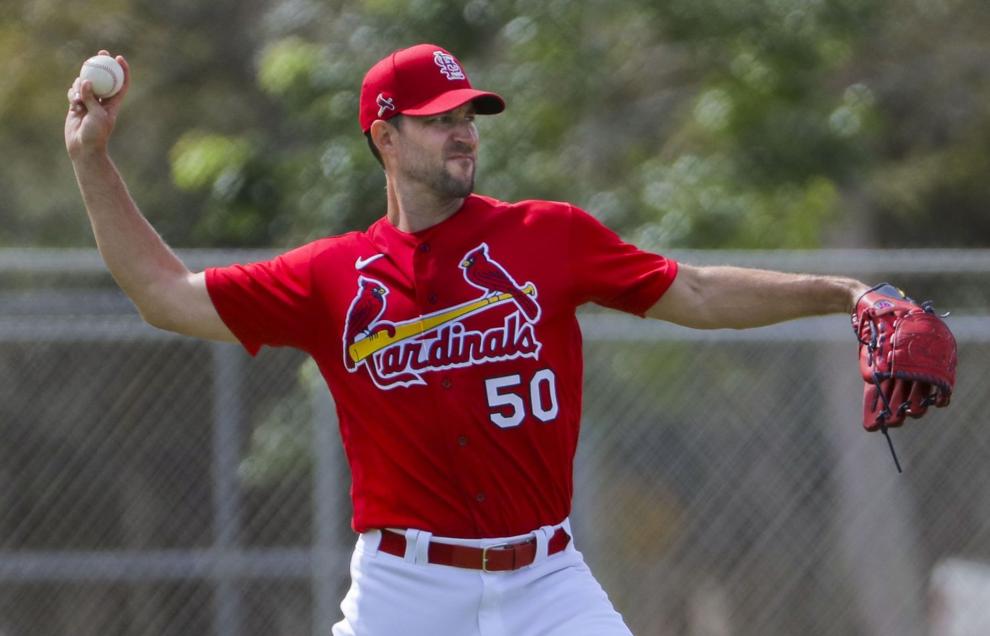 Day eight of team workouts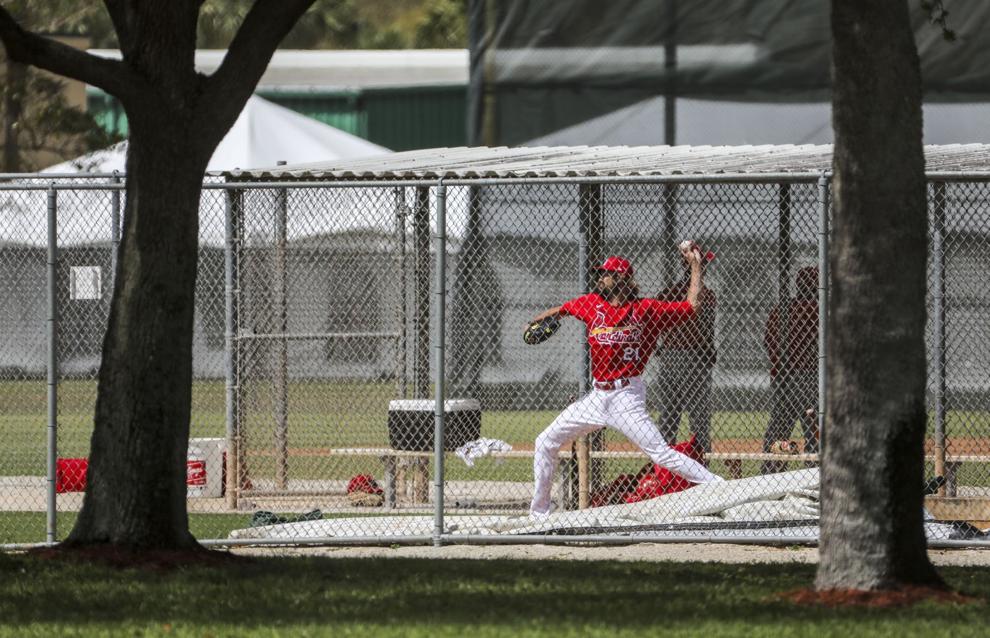 Day eight of team workouts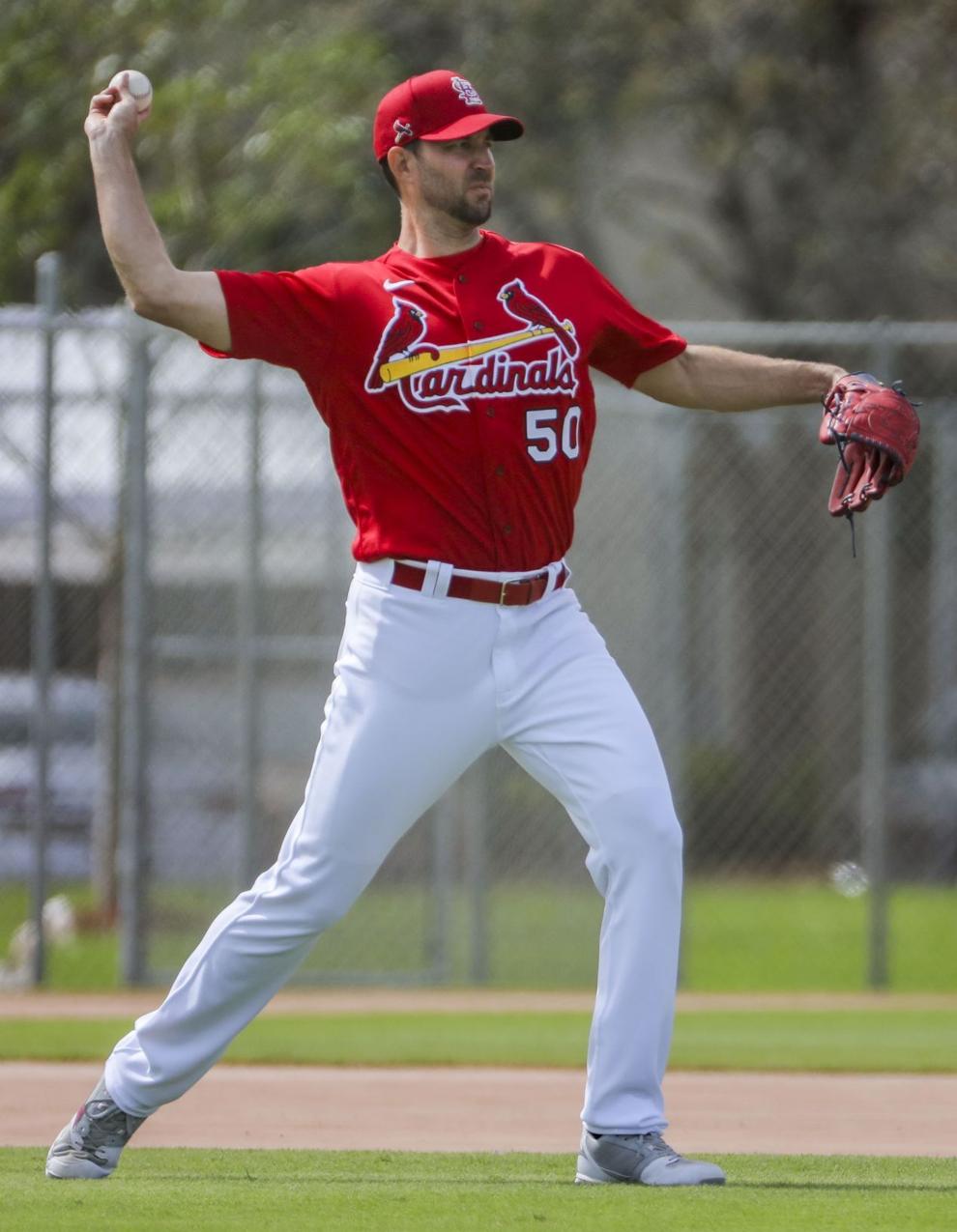 Day eight of team workouts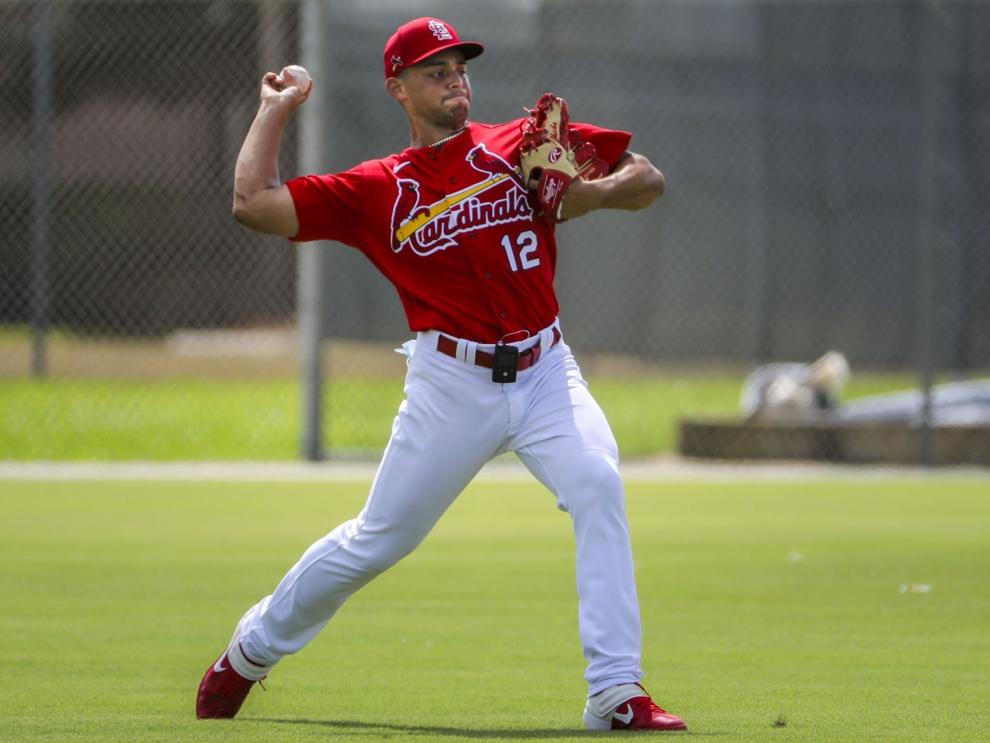 Day eight of team workouts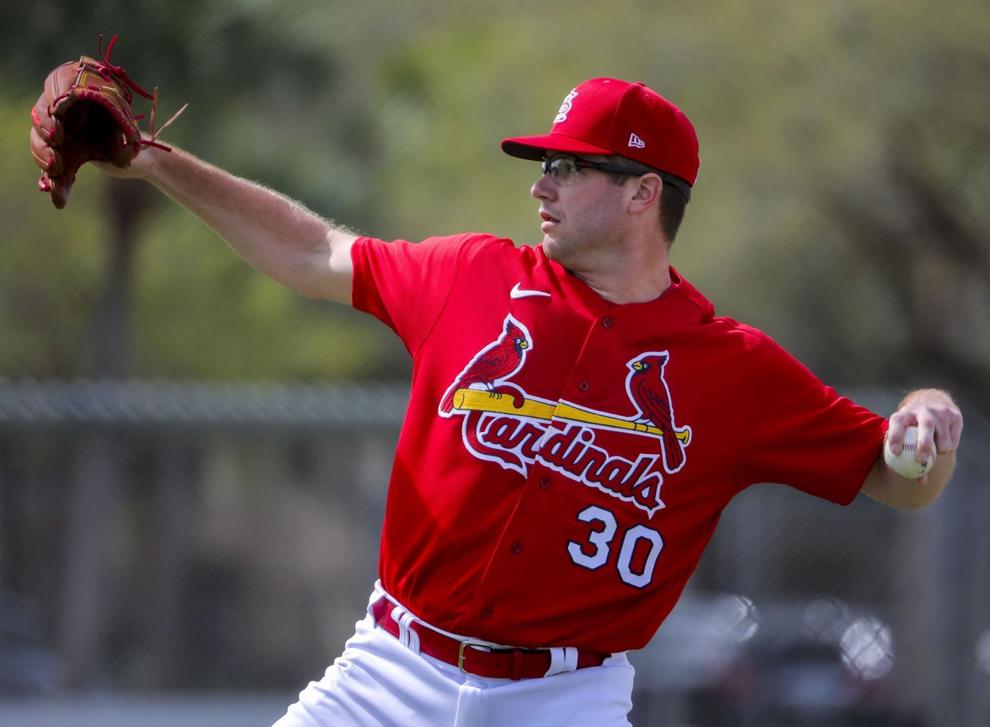 Day eight of team workouts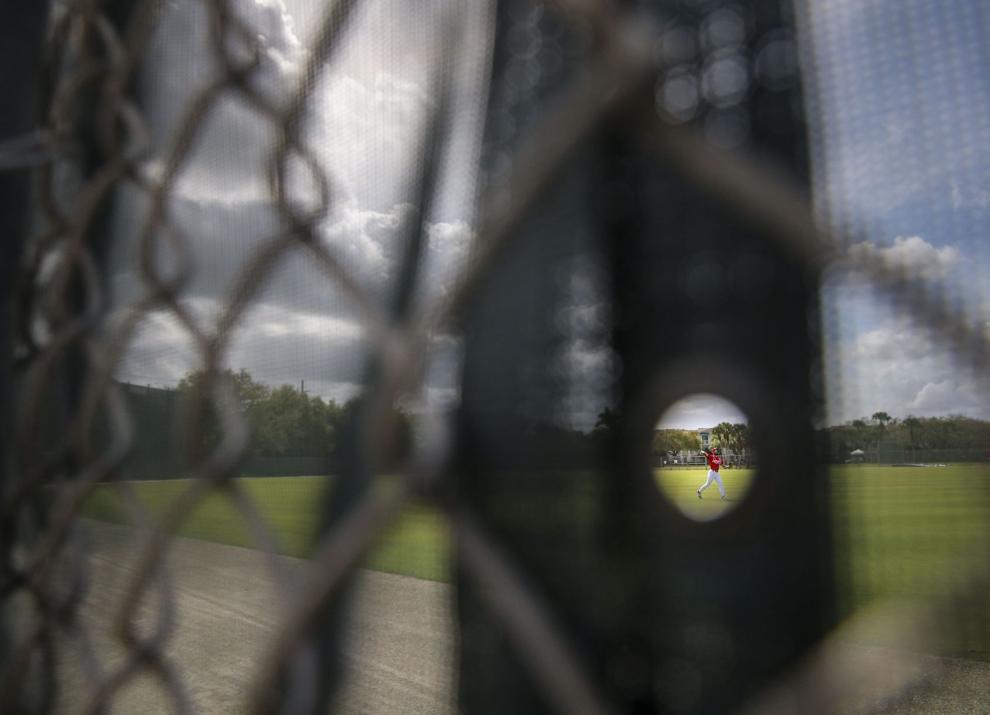 Day eight of team workouts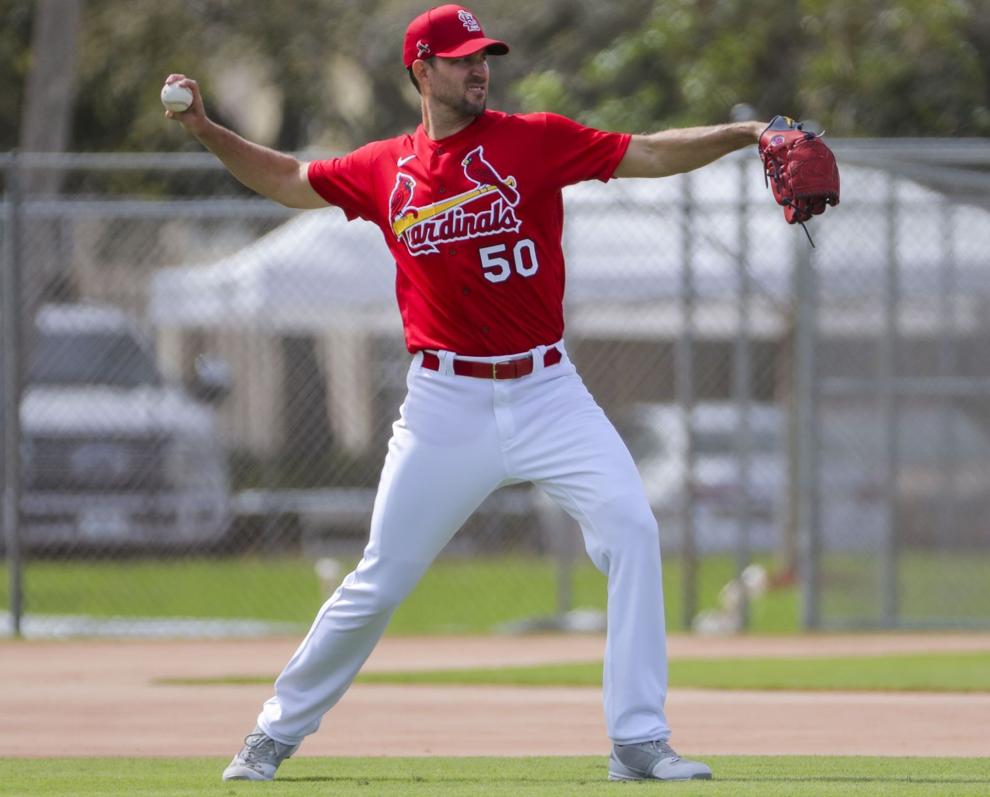 Day eight of team workouts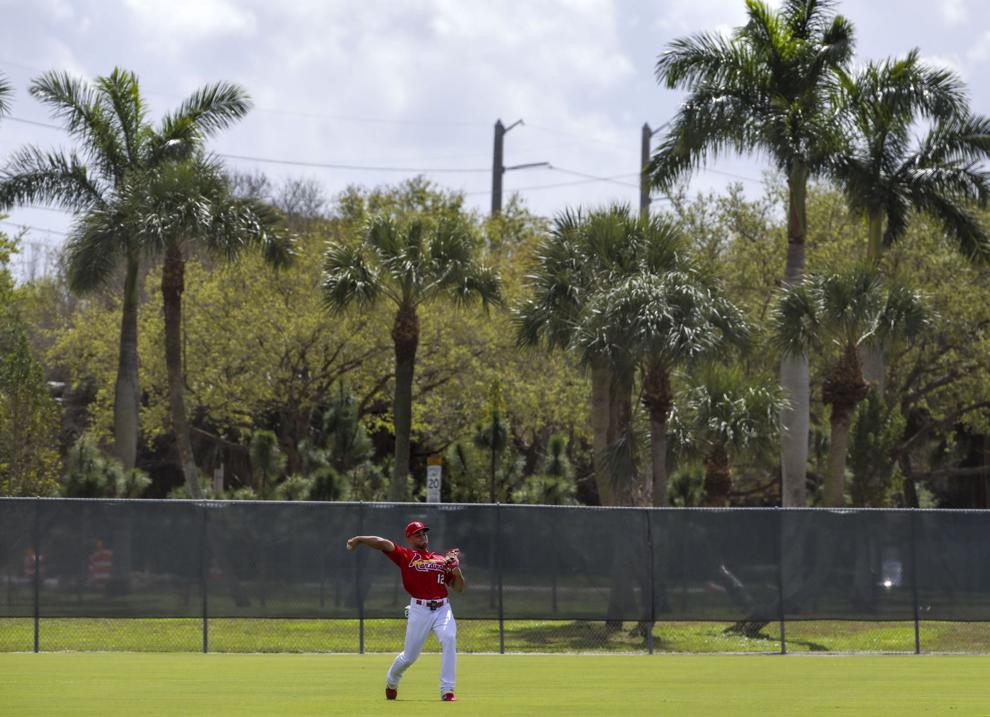 Day eight of team workouts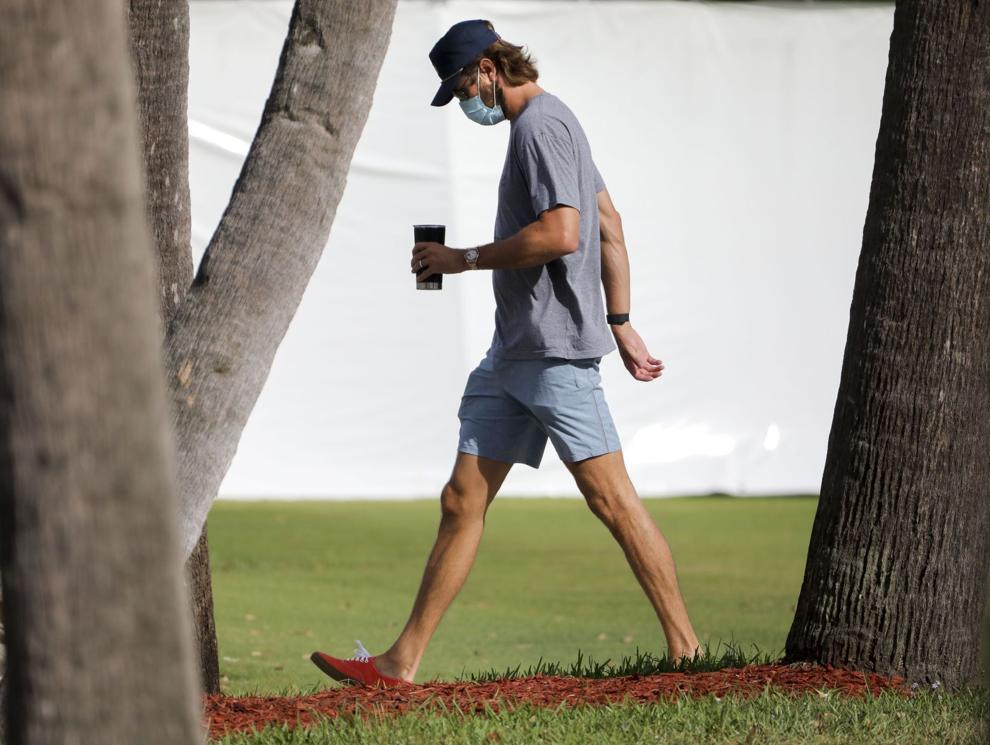 Day eight of team workouts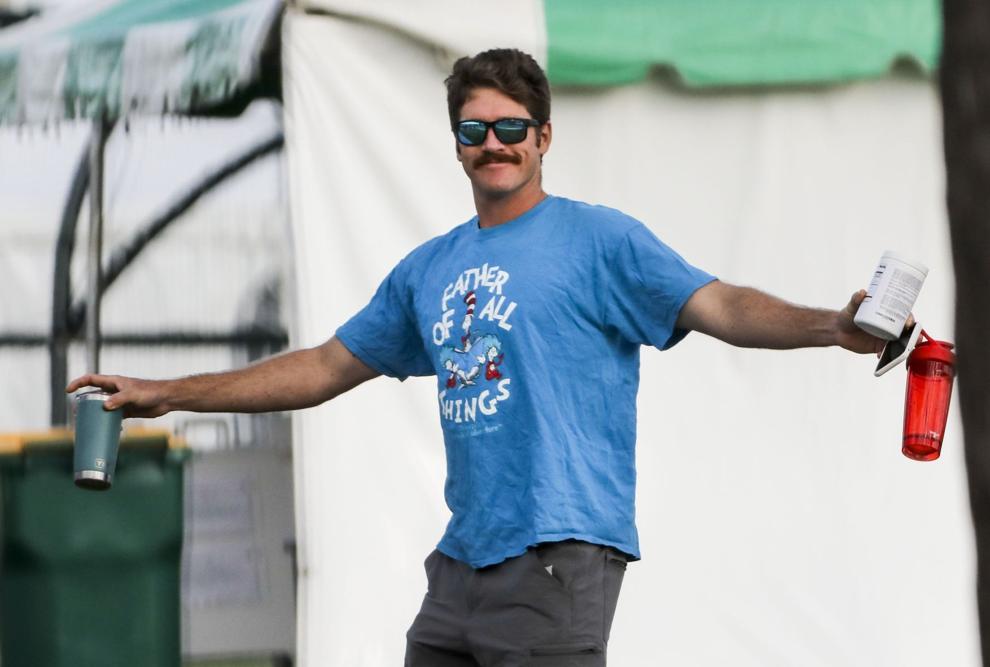 Day eight of team workouts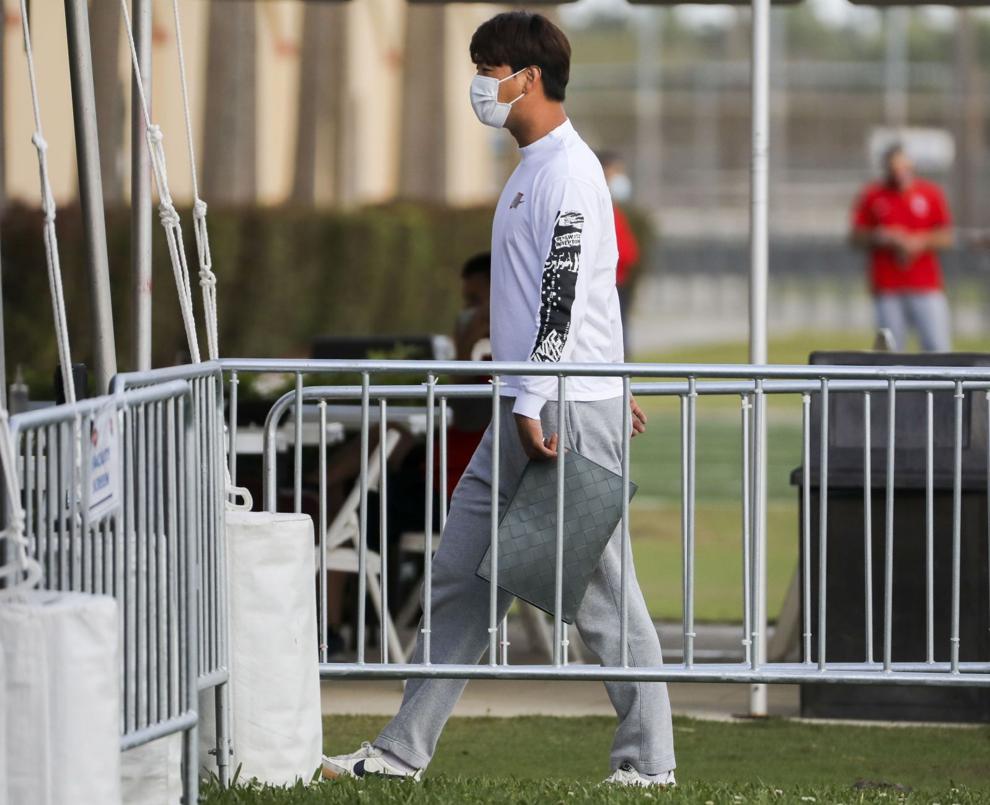 Day eight of team workouts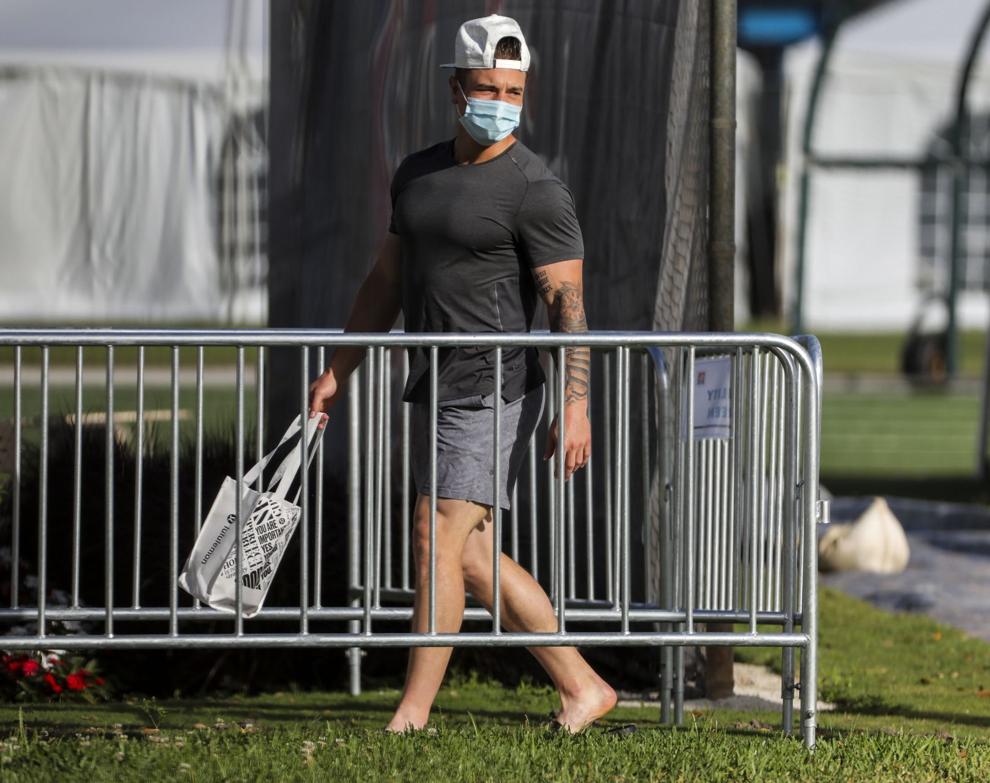 Day eight of team workouts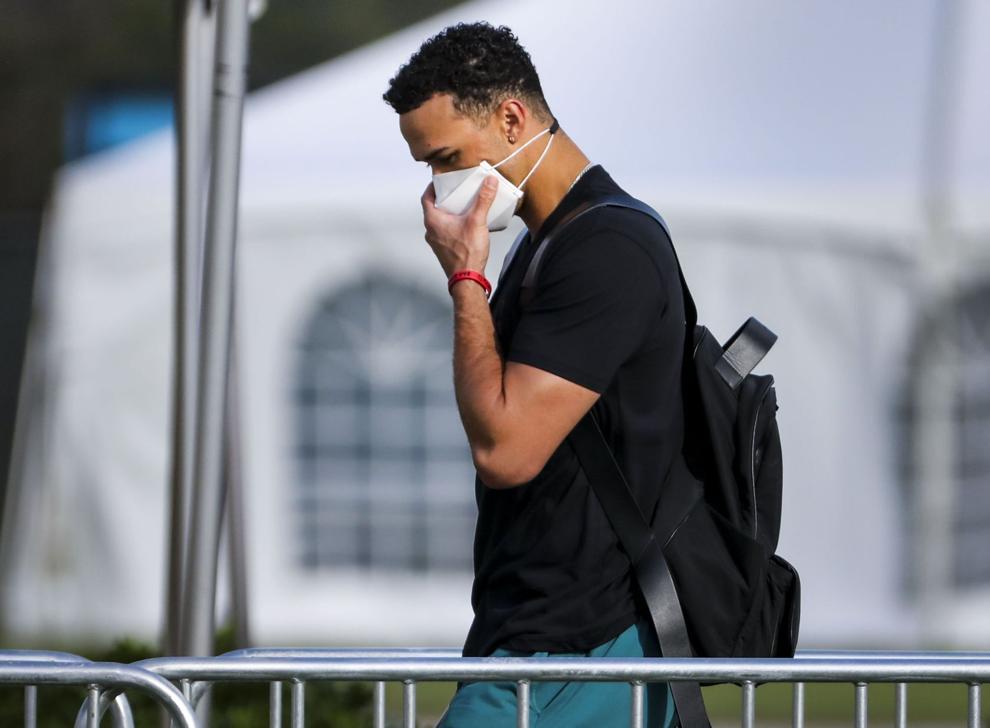 Day eight of team workouts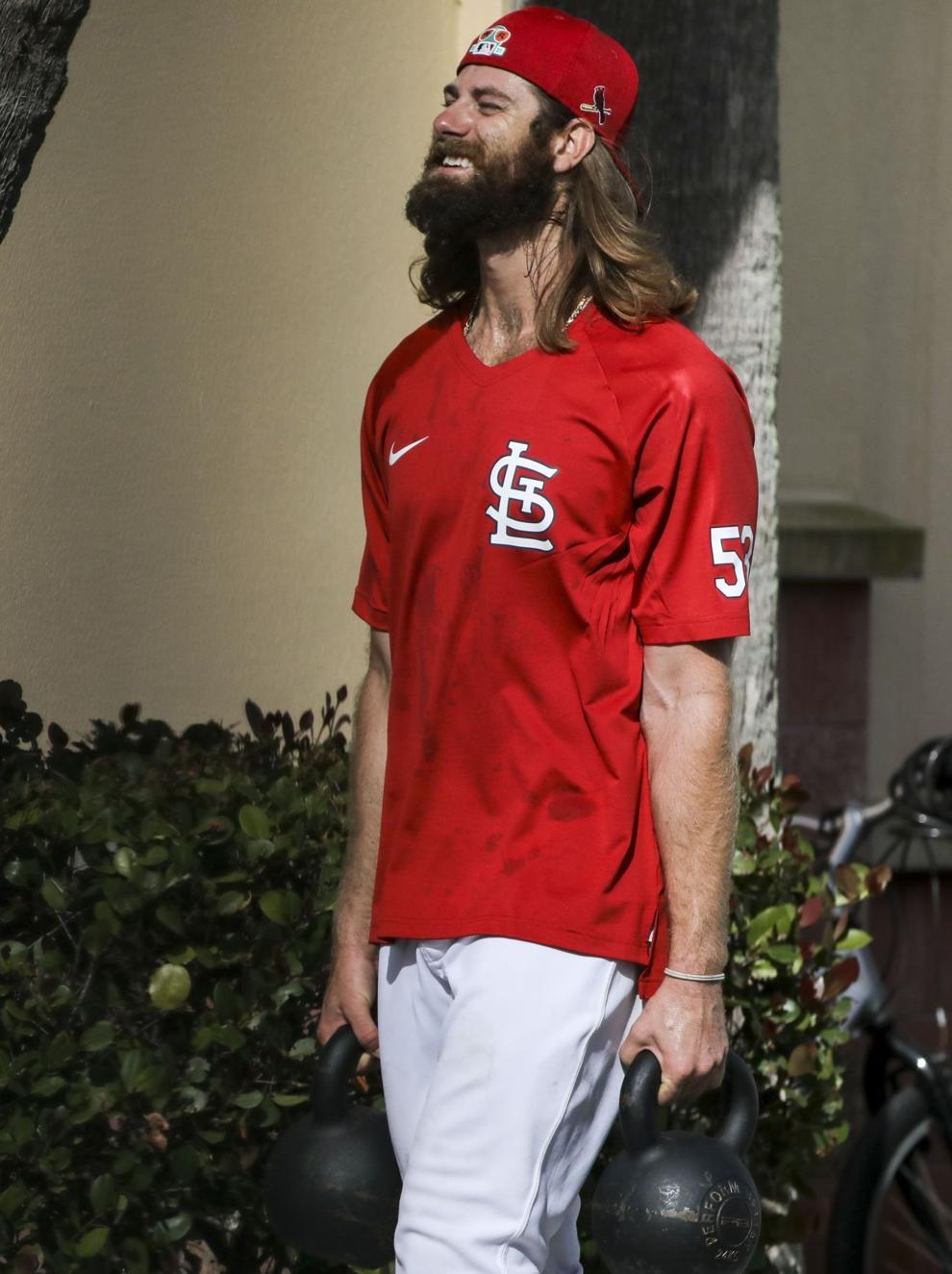 Day eight of team workouts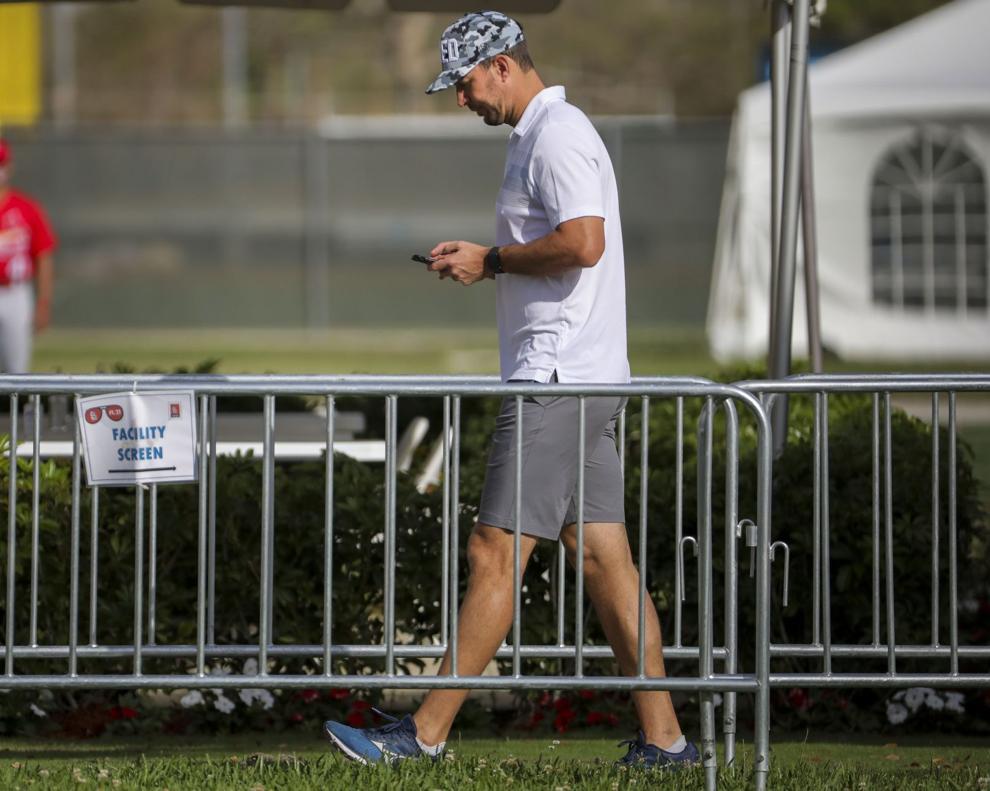 Day eight of team workouts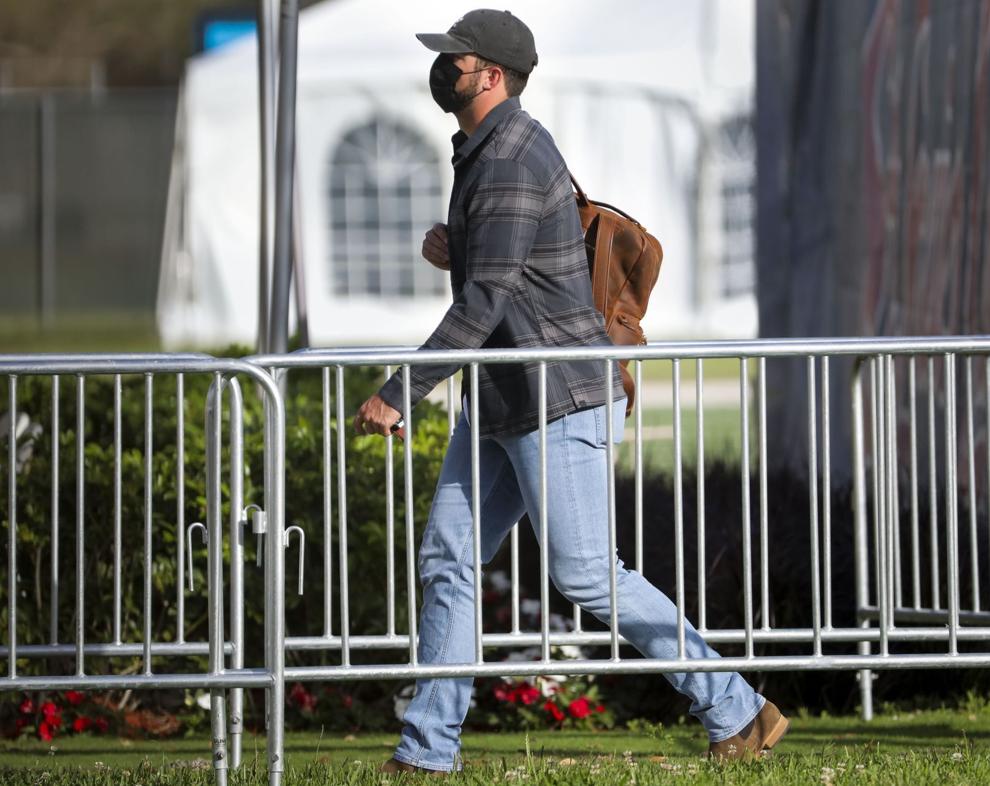 Day eight of team workouts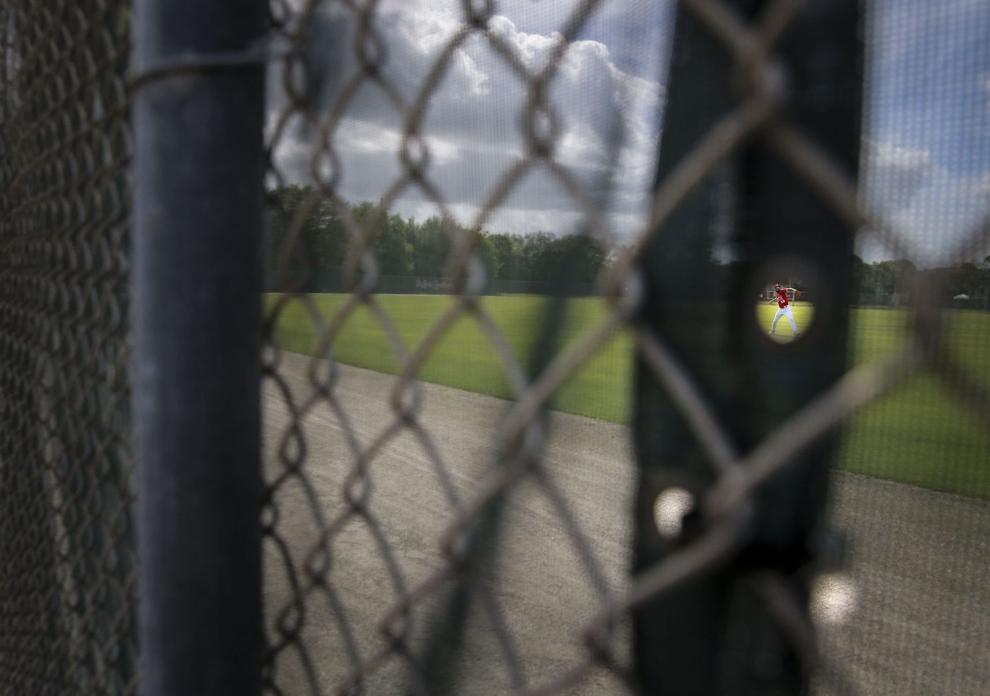 Day eight of team workouts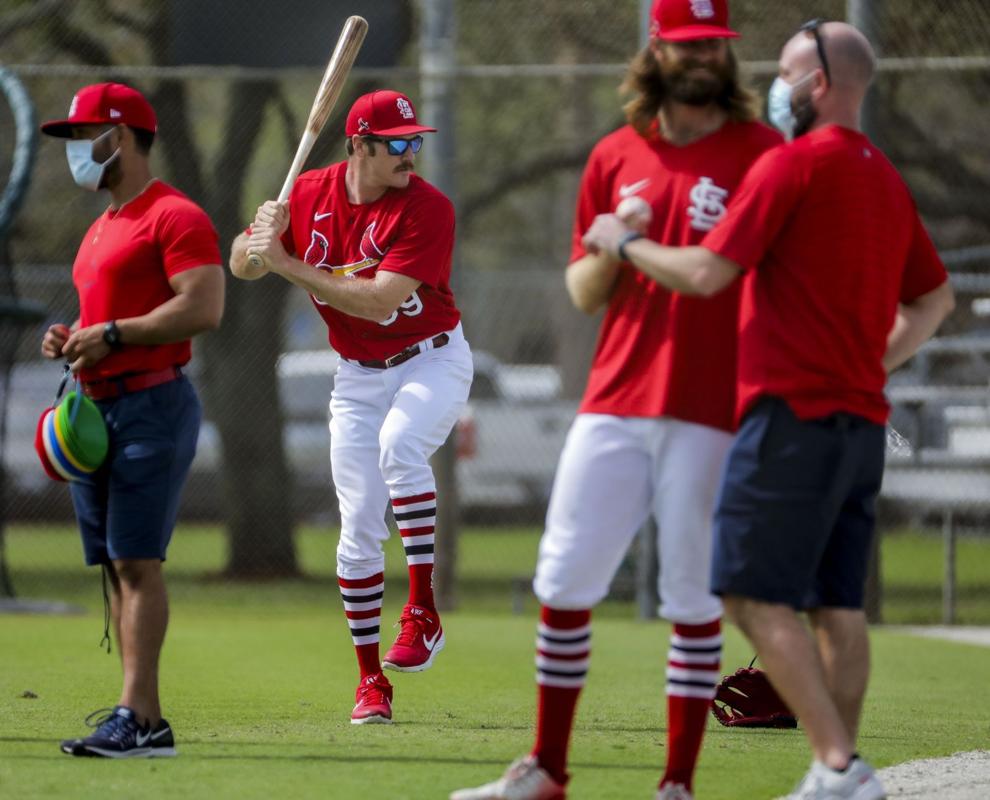 Day eight of team workouts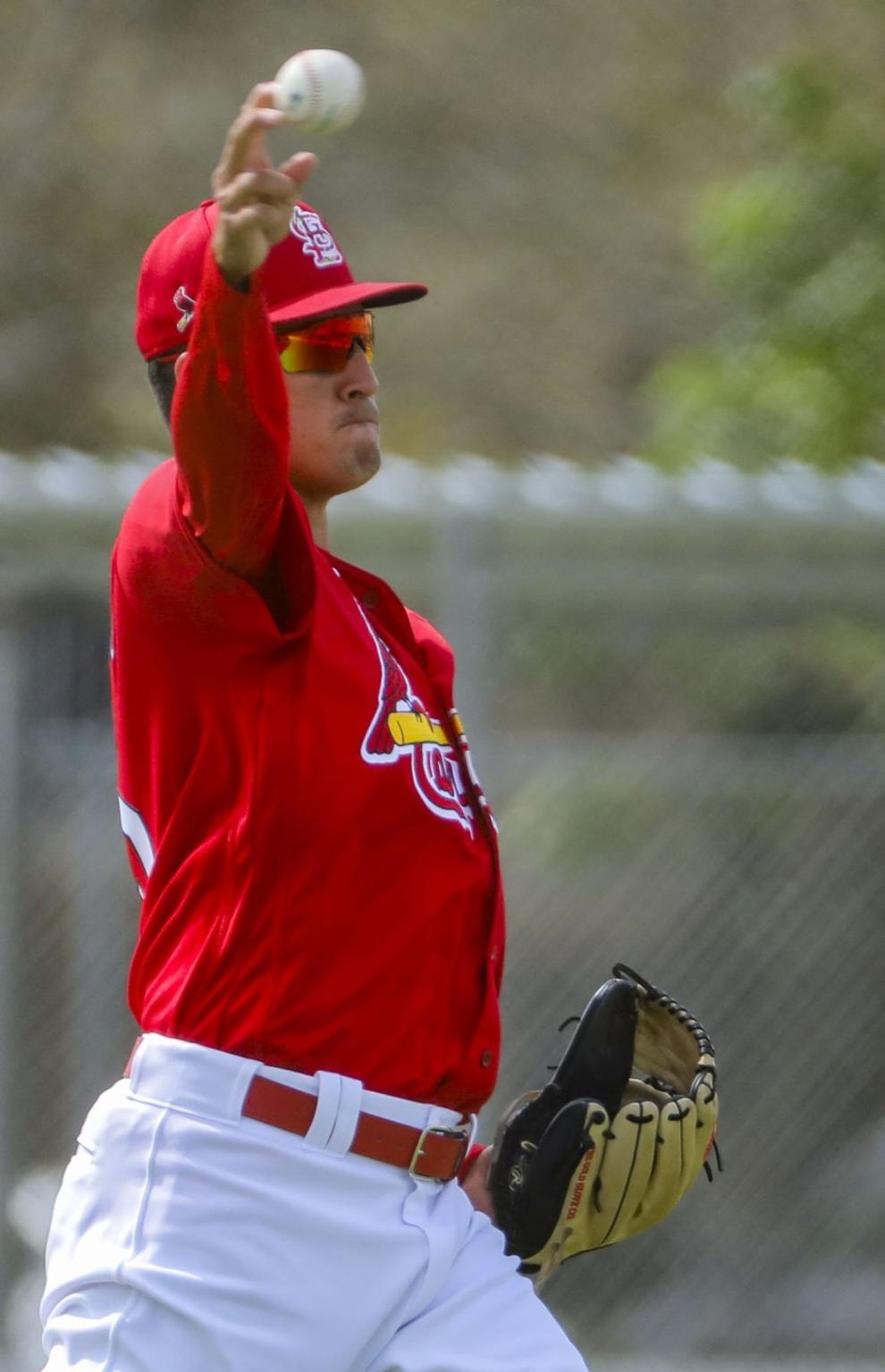 Day eight of team workouts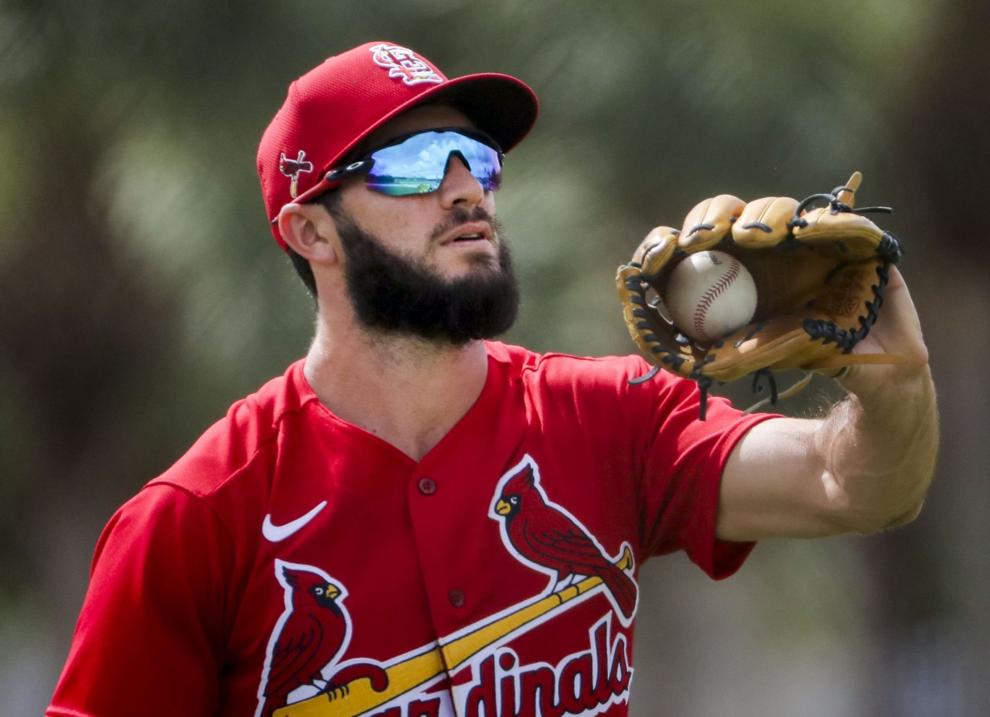 Day eight of team workouts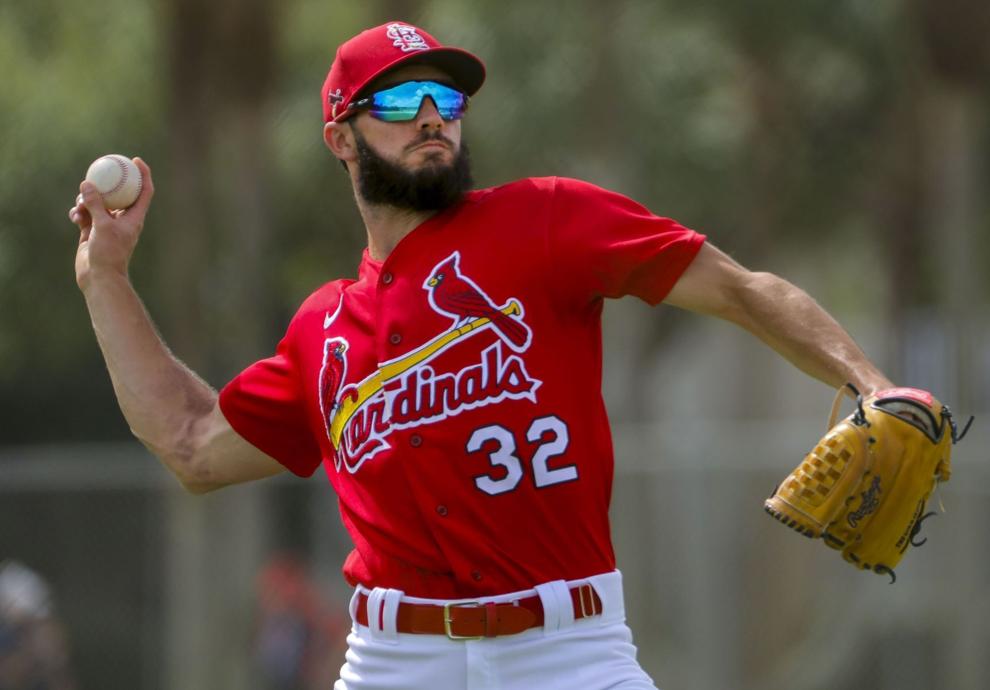 Day eight of team workouts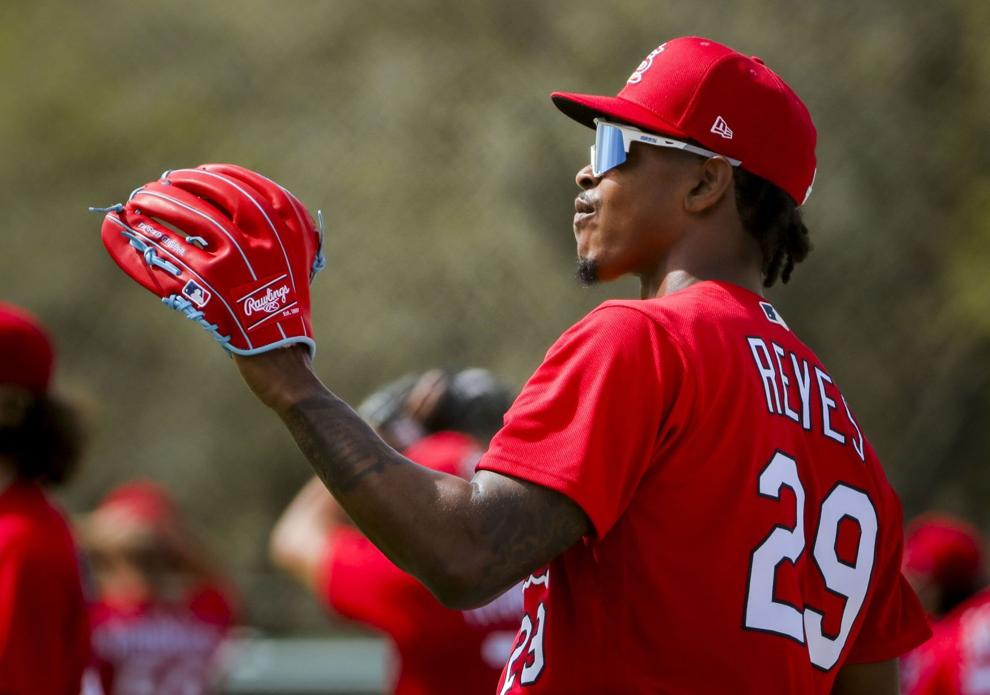 Day eight of team workouts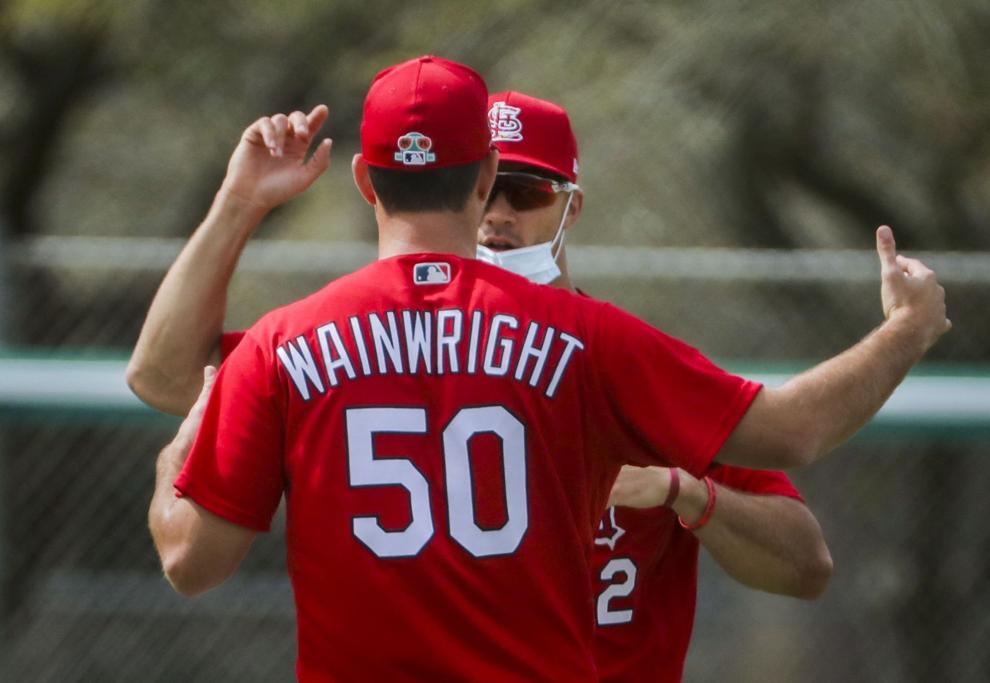 Day eight of team workouts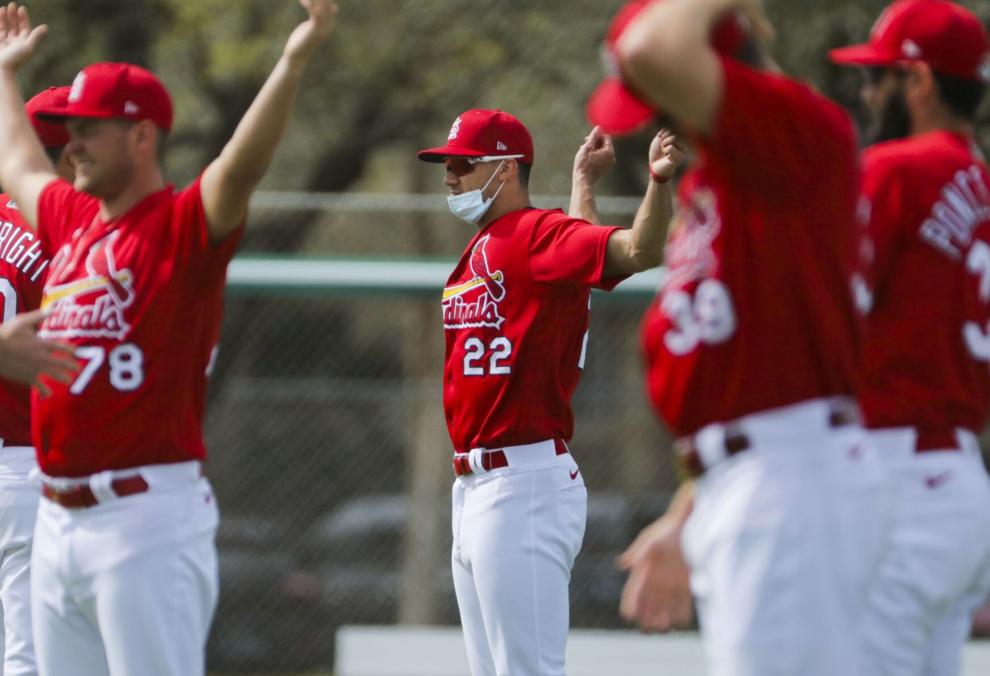 Day eight of team workouts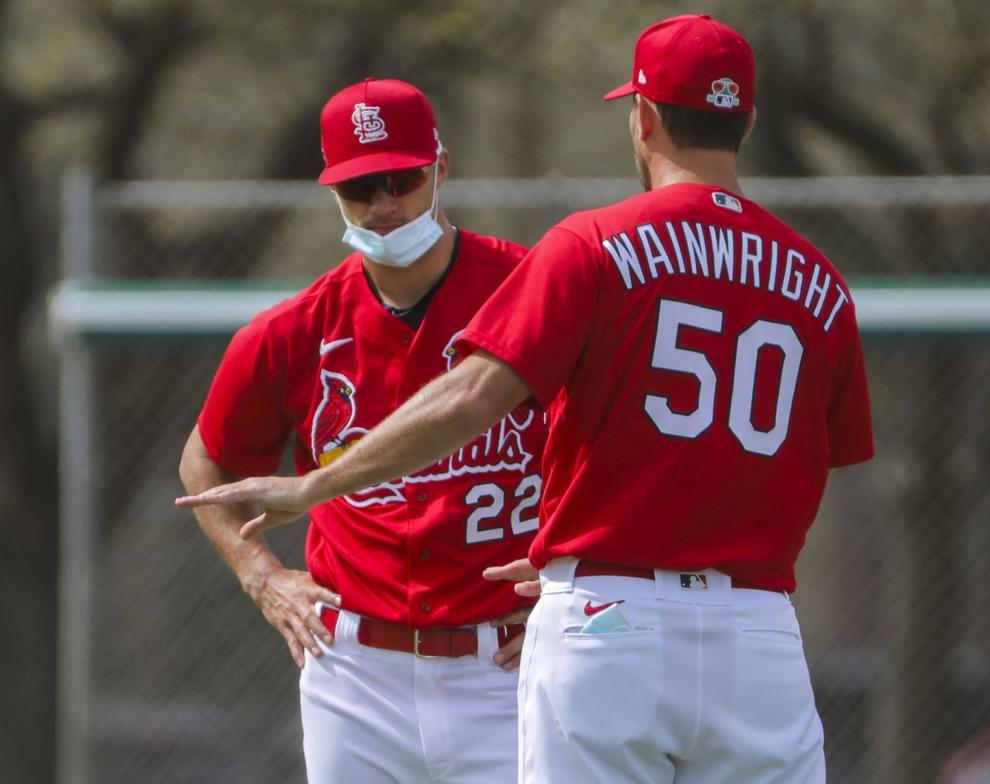 Day eight of team workouts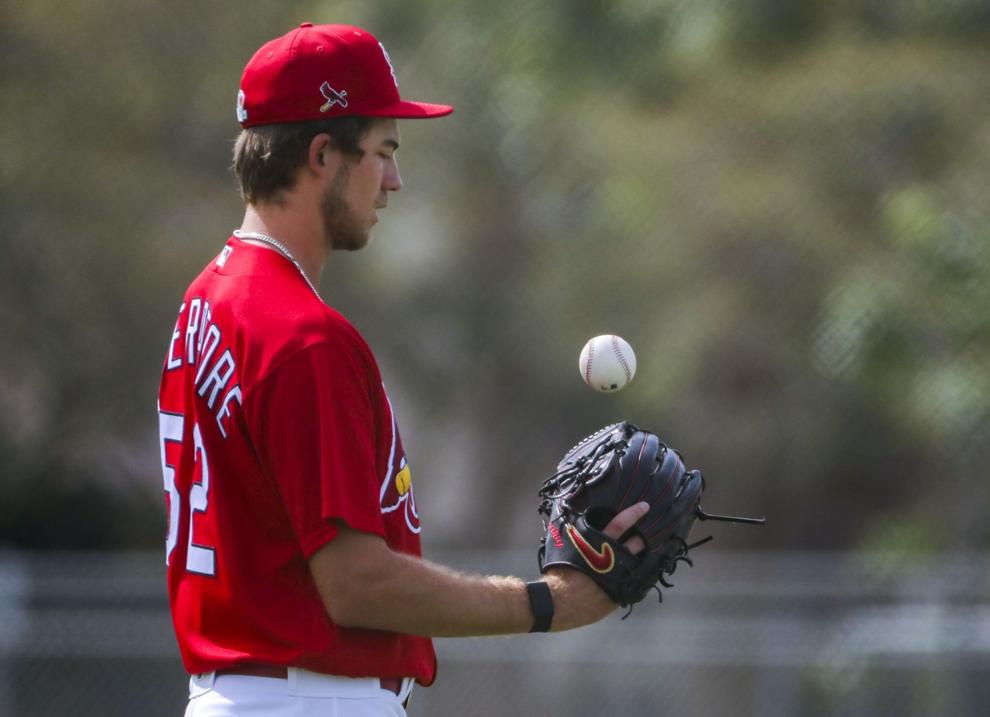 Day eight of team workouts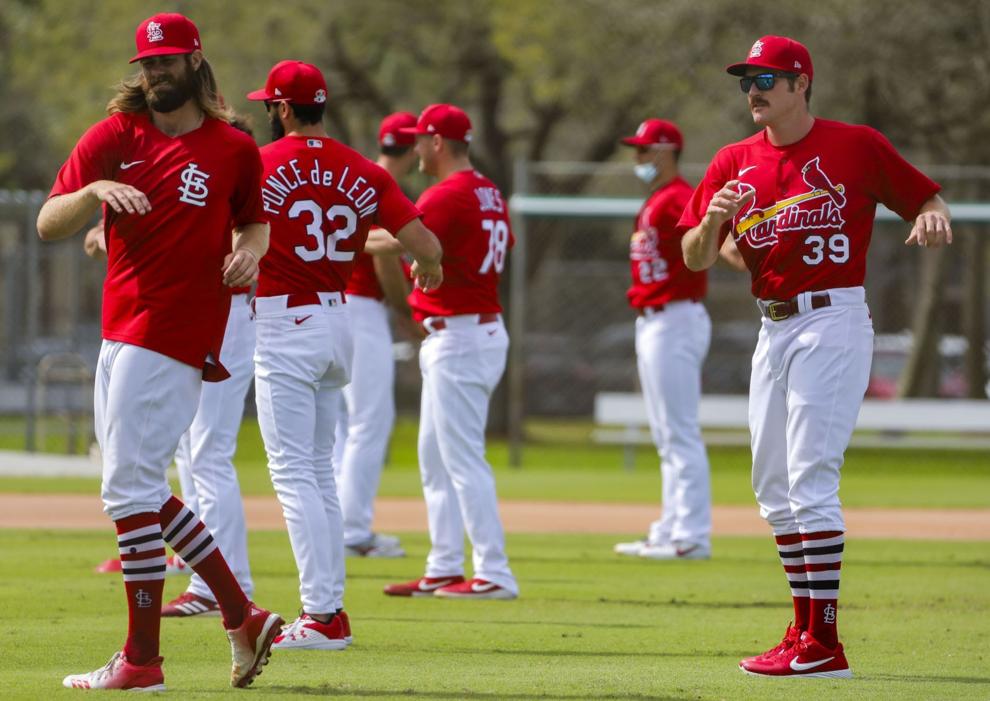 Day eight of team workouts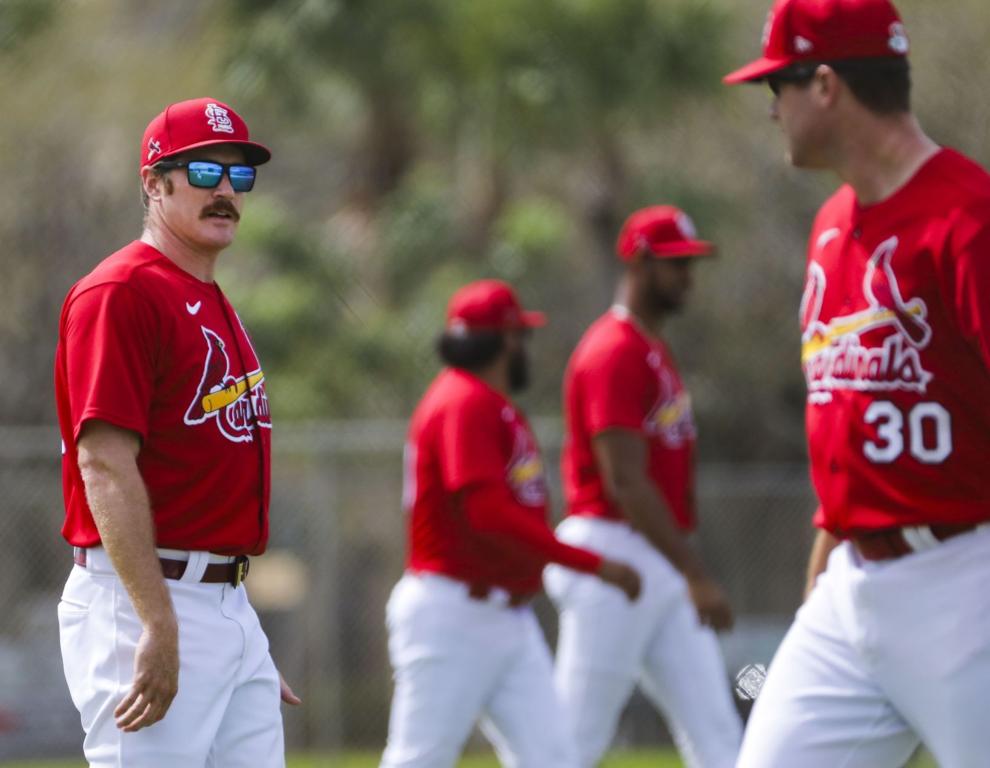 Day eight of team workouts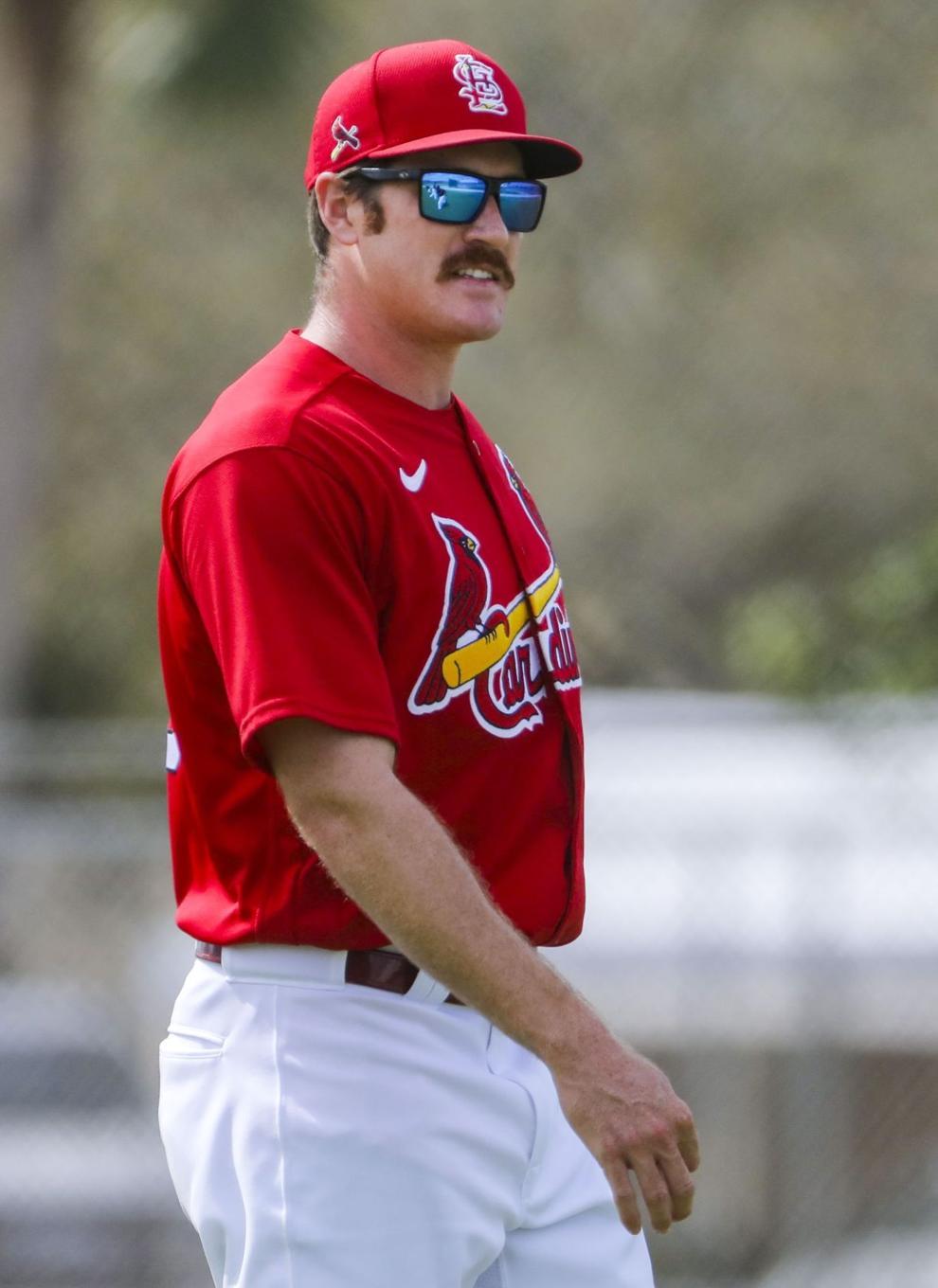 Day eight of team workouts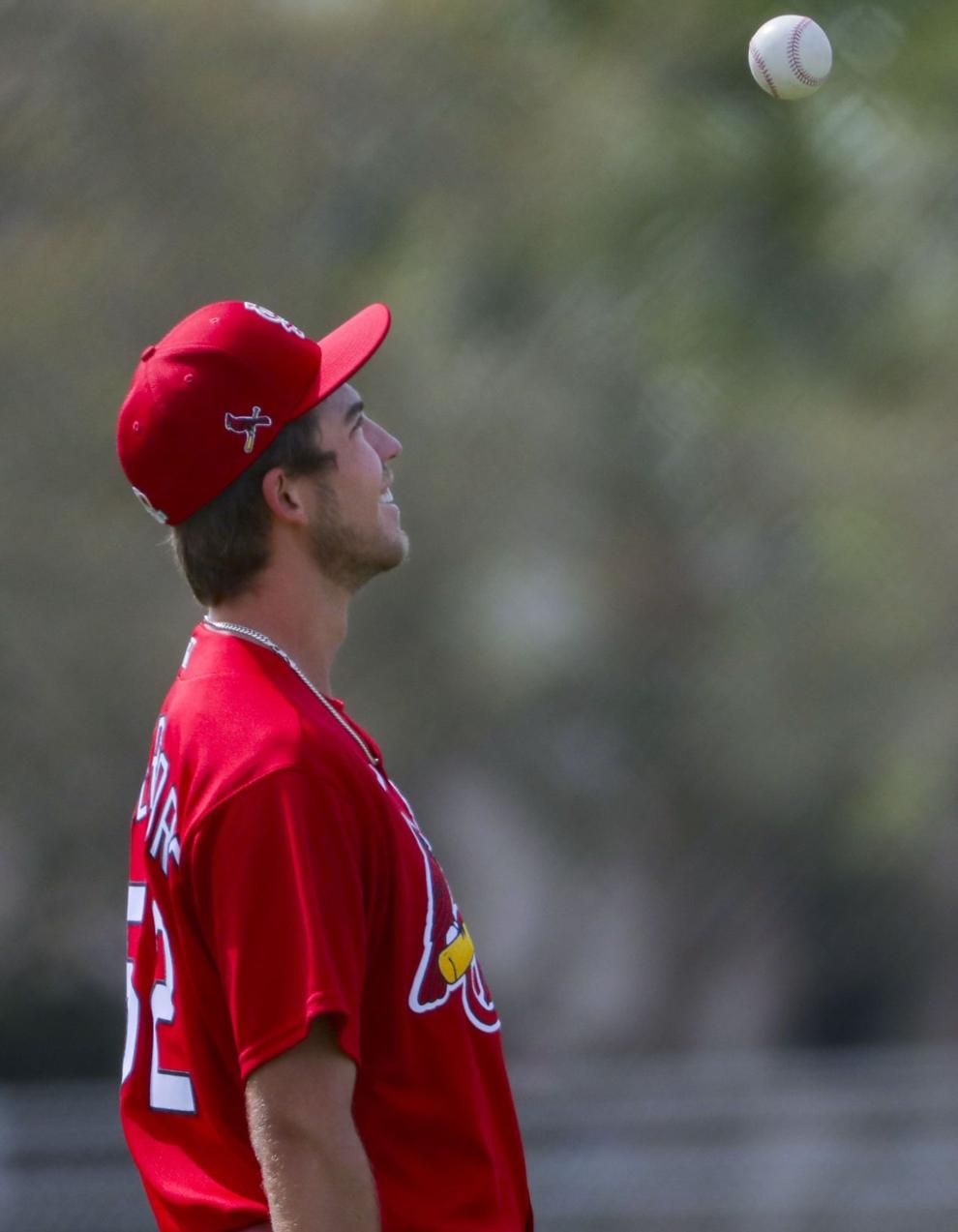 Day eight of team workouts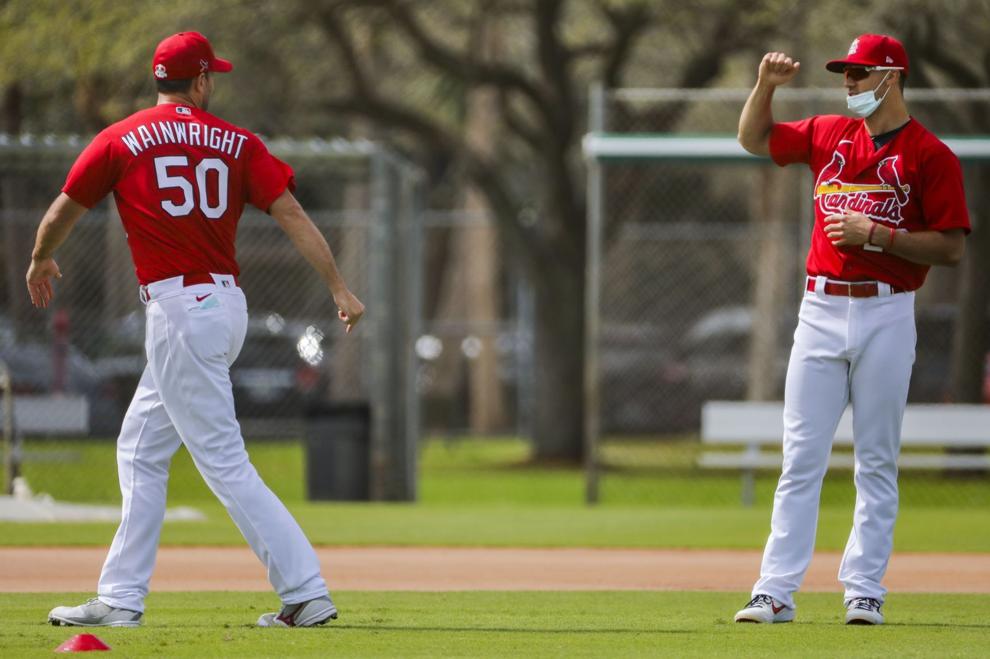 Day eight of team workouts