The outfield that welcomed Harrison Bader back from injury Wednesday is not the one he left, and that has manager Mike Shildt considering how best to get Bader back up to speed without slowing the surge from Jose Martinez & Co. that revved during his absence.
"The pieces on the board move, so you have to move with them, and evaluate what you have," Shildt said. "I don't want to be vague about Friday's lineup, but I do recognize there's consideration to it, and consideration will be given."
Bader and his injured hamstring passed a series of tests Wednesday morning and by the end of the day he was back in center field, finishing a 5-2 victory there. To make room on the active roster for Bader, the Cardinals returned starter Daniel Ponce de Leon to Class AAA Memphis. To find room for Bader in center, it will take a few more moving parts.
The Cardinals still see Bader as their primary center fielder, as he was at the start of the season, but in the nine games he missed three other outfielders found their rhythm and flourished. As a trio, they had eight homers, 26 RBIs, and each had an OPS greater than 1.000. Dexter Fowler took over in center, moving well, and hit .441 in the nine games with a .500 on-base percentage.
Marcell Ozuna went from percolating to full boil with six homers in a 10-game stretch, and he slugged .829 in the games Bader missed or did not start. Jose Martinez, who benefited most from the available playing time, hit .483 with a .621 slugging percentage and seven RBIs in the nine games Bader needed to recover from the hamstring injury.
Martinez's habitual production …
"It's a huge consideration," Shildt said.
Lane Thomas made his first big-league start Wednesday in center field, and the rookie had two singles, a stolen base, and a walk. Bader took over in center for the ninth.
By Friday, when the Cardinals resume the home stand with a series against Cincinnati, Tyler O'Neill could be ready to rejoin the active roster as well. O'Neill went zero-for-three with two strikeouts Tuesday as he started a three-day rehab assignment with Class AA Springfield. Pending how he recovers from his games for the S-Cards, the Cardinals will consider O'Neill for Friday's game. Pieces continue to move, and how Shildt positioned them before the injuries could be revisited.
Using double-switches and pinch-hit appearances, Shildt found innings and plate appearances for O'Neill and Martinez even in stretches when they did not start. In the 12 games Martinez did not start at the beginning of the year, he still received 13 plate appearances. Three times O'Neill didn't start a game but because of a double-switch for defense he was able to get at least two plate appearances in each of those games. As a gifted fielder, Bader could find himself appearing for several innings in games he didn't start, carving up available plate appearances with Fowler or Martinez, depending on the game.
"The flexibility in that goes many different ways," Shildt said.
That same fluidity and late-game work has not been utilized in the infield, leaving Yairo Munoz and Jedd Gyorko severely limited playing time in the season's first four weeks. Gyorko has fewer plate appearances than he has games on the active roster. With 17 games in 17 days starting Friday, Shildt intends to free up some starts in the infield because "more guys getting a (rest) will create more opportunity." That opportunity is already baked-in to his outfield decisions. Production has forced it.
"We'll continue to evaluate that and we'll have our lineup on Friday, and we'll see how the parts work," Shildt said. "Definitely realize that we've had production from our outfield, which is a very positive thing. That's a great opportunity to think about. Good options. Good players. So we'll continue to look at it, and we'll have a decision."
WACHA SET FOR TEST
Whether the Cardinals can count on Michael Wacha to make his next scheduled start, as planned, will be determined Friday after the righthander completes a bullpen session. The Cardinals were optimistic about how Wacha's aching knee responded to rest this week – so much so that they returned his replacement, Ponce de Leon, to the Triple-A rotation. An off day Thursday allowed the Cardinals to use the 10-day injured list to have Wacha skip one start. The Cardinals have Wacha penciled in for a return next week in Washington, possibly as early as Monday.
STEALING CHARTS
As often as they've played together during the nine seasons their careers have dovetailed with the Cardinals, Matt Carpenter and Yadier Molina did something Tuesday they never had before in the same game: They stole a base. Carpenter took second to set up a pivotal run – and claim the 20th stolen base of his career – and Molina swiped third, a favorite of his.
He laughed when asked if they were racing for the team lead.
"We're just trying to play the game hard," the catcher said. "Whatever happens happens."
The two steals in the win Tuesday gave the Cardinals 13, and two more on Wednesday – by Jose Martinez and rookie Lane Thomas – upped their first-month total to 15. With a week remaining in April, the Cardinals have raced past last season's April total, of 13. This is the first time the Cardinals have stolen more than 13 bases in the season's first month since 2012 when they took 16. In 2011, they stole 18 in April. The Cardinals have stolen 15 bases in their first 24 games with only two players having at least three, Kolten Wong (4) and Marcell Ozuna (3), and speedster Bader yet to take his first.
EXTRA BASES
John Brebbia and John Gant are tied for the most relief appearances of at least four outs in the National League, at six. … Molina extended his hitting streak to 12 games (17-for-50, .340) and Paul Goldschmidt's reached 11 games (18-for-46, .391) with a double Wednesday. Before swapping center fielders for Wednesday's game, the Cardinals had used the same lineup for five consecutive games – a trend not seen since 2010, when Felipe Lopez was the leadoff hitter. The Cardinals had the same eight position players in the same eight spots in the order through the weekend and into the series vs. Milwaukee. Tony La Russa was the last manager to repeat the lineup that many times, from Aug. 9-14, 2010. … Through nine games, the Cardinals and Brewers had combined to hit 42 homers this season. That's the third-most in such span, behind the Astros and Cardinals of 2000. They hit 44 in the first nine meetings, according to Sports Radar research.
St. Louis Cardinals v Milwaukee Brewers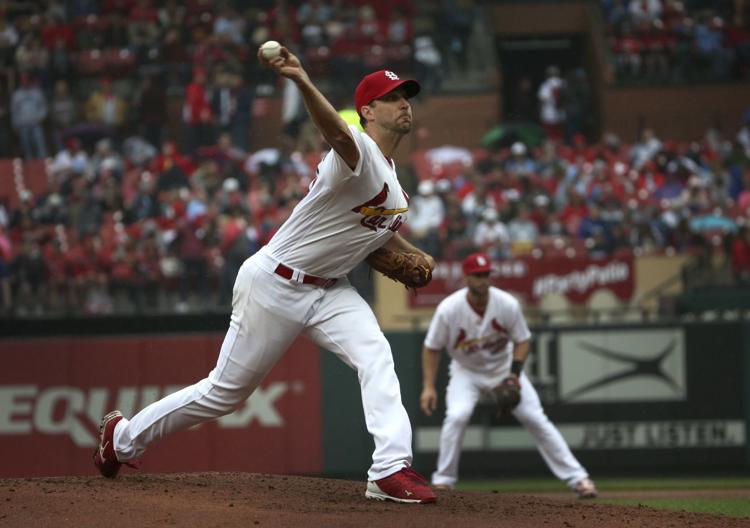 St. Louis Cardinals v Milwaukee Brewers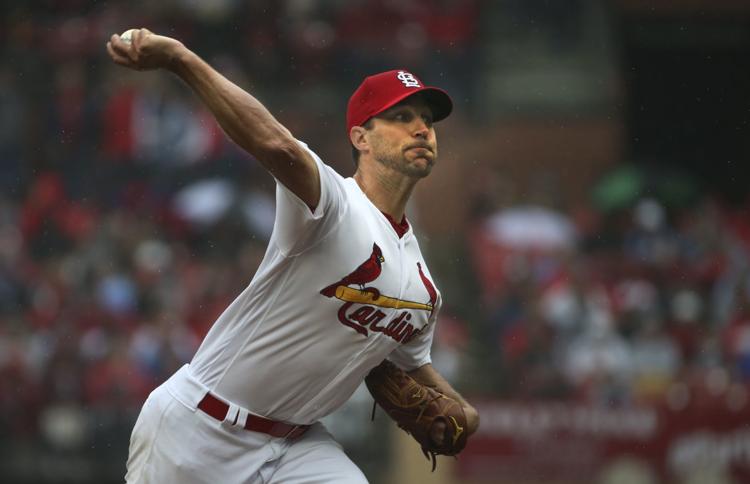 St. Louis Cardinals v Milwaukee Brewers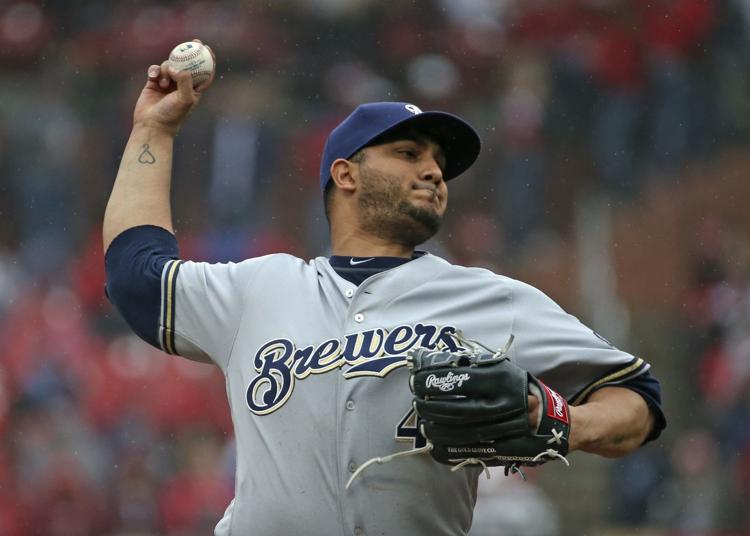 St. Louis Cardinals v Milwaukee Brewers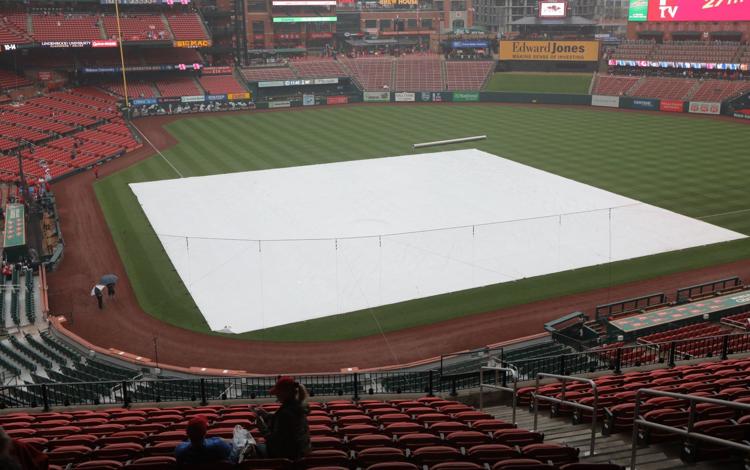 St. Louis Cardinals v Milwaukee Brewers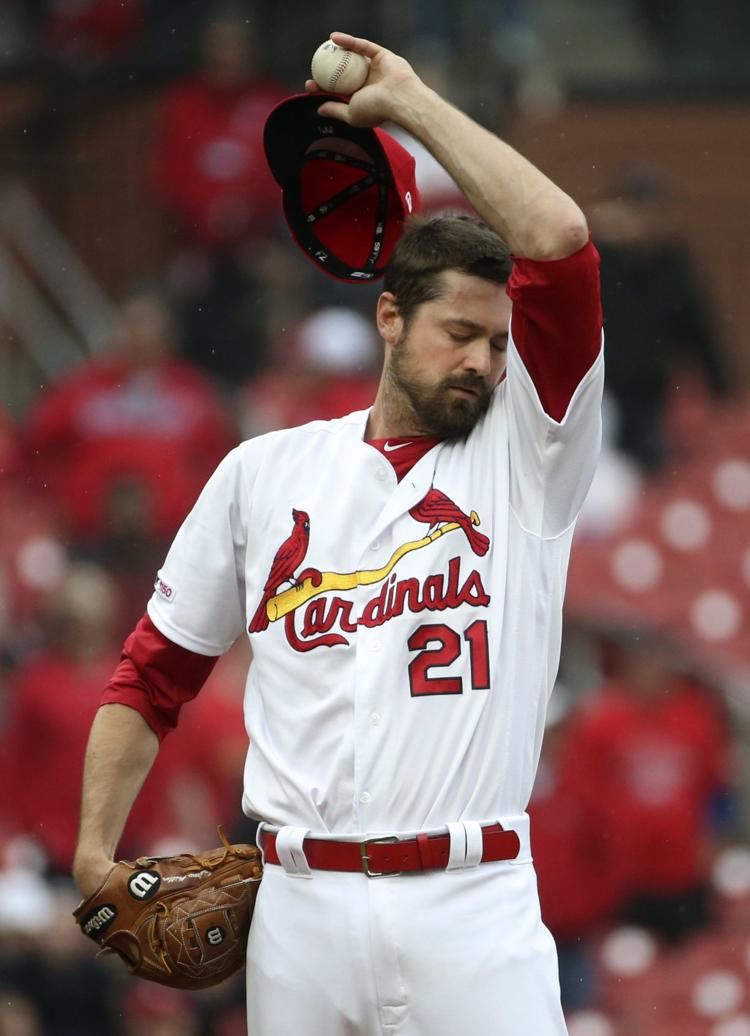 St. Louis Cardinals v Milwaukee Brewers
St. Louis Cardinals v Milwaukee Brewers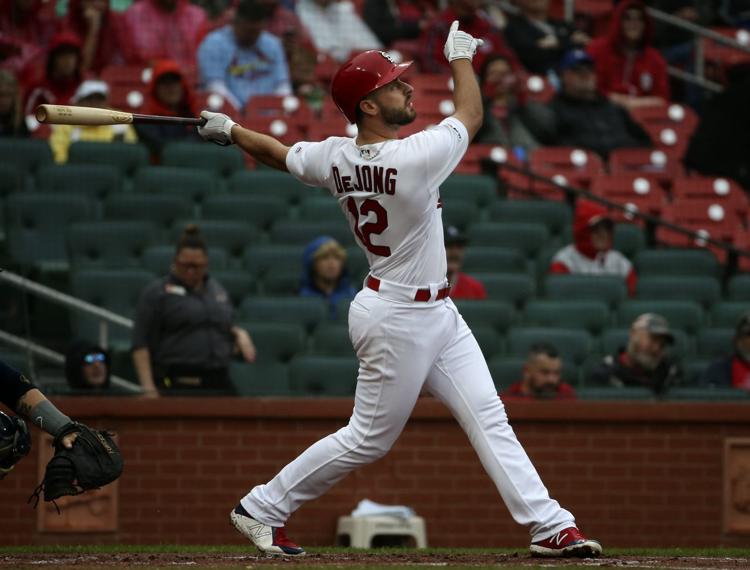 St. Louis Cardinals v Milwaukee Brewers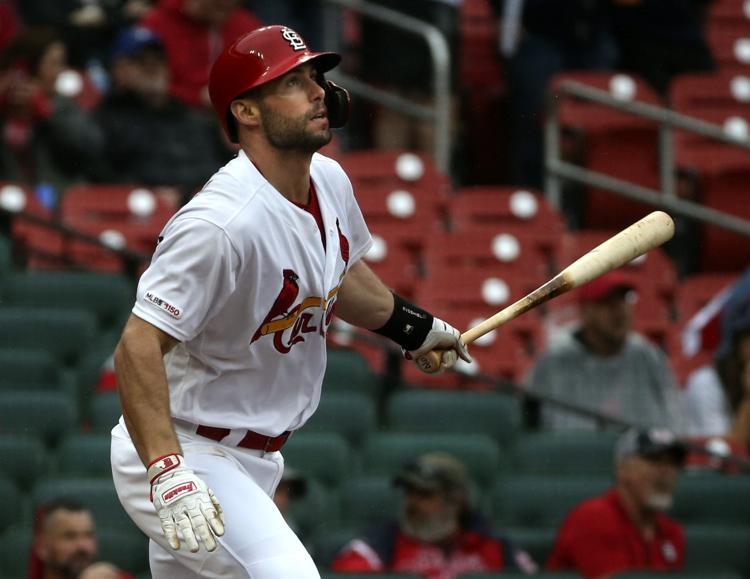 St. Louis Cardinals v Milwaukee Brewers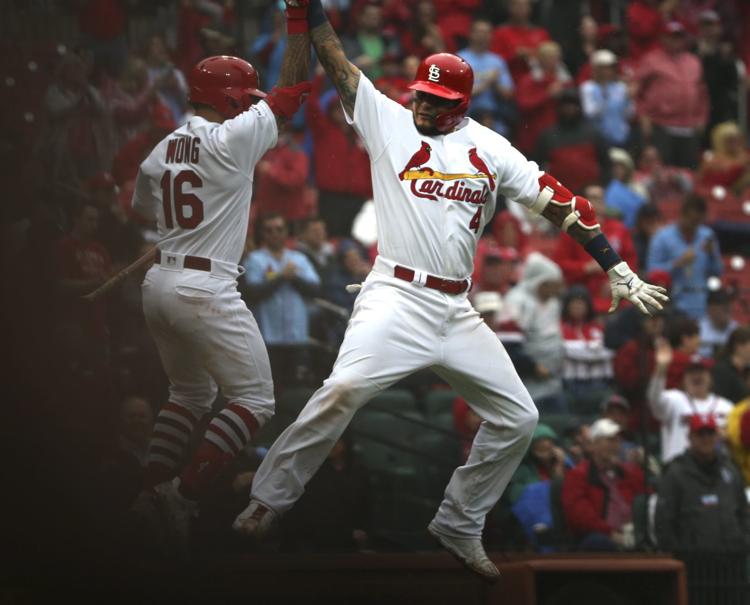 St. Louis Cardinals v Milwaukee Brewers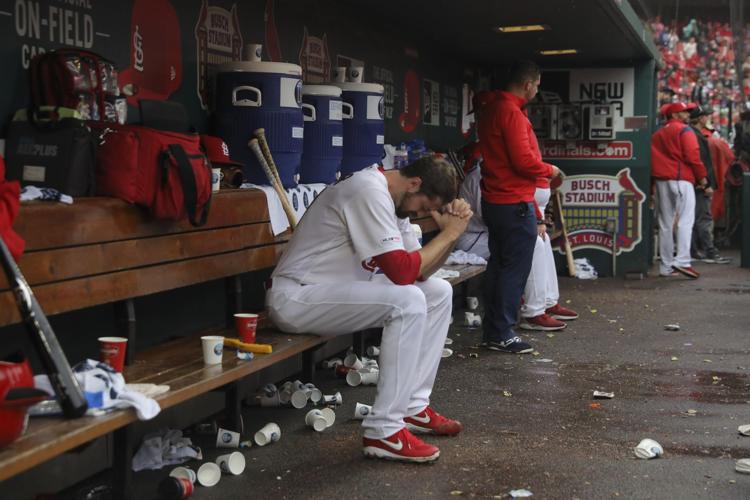 St. Louis Cardinals v Milwaukee Brewers
St. Louis Cardinals v Milwaukee Brewers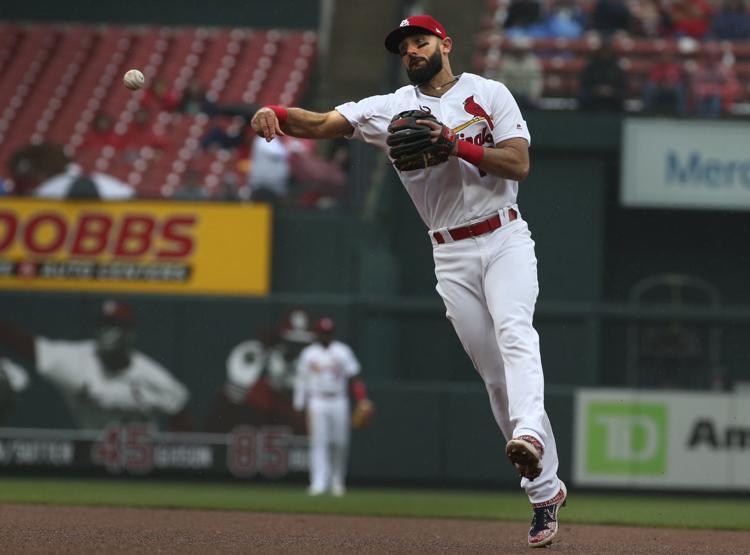 St. Louis Cardinals v Milwaukee Brewers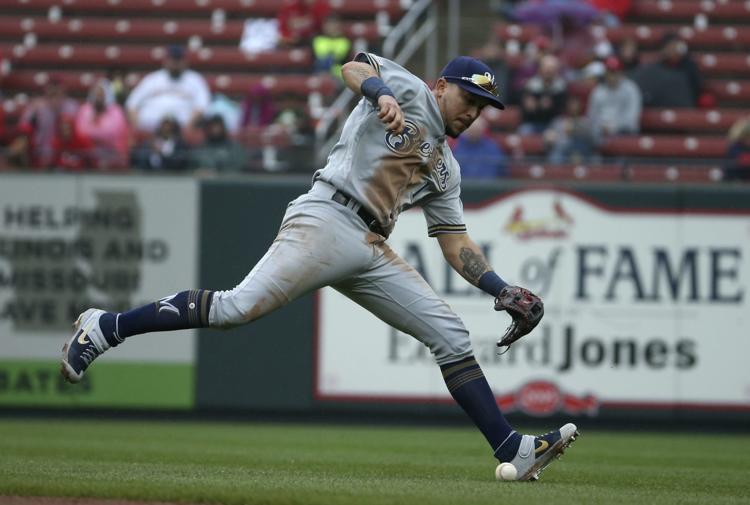 St. Louis Cardinals v Milwaukee Brewers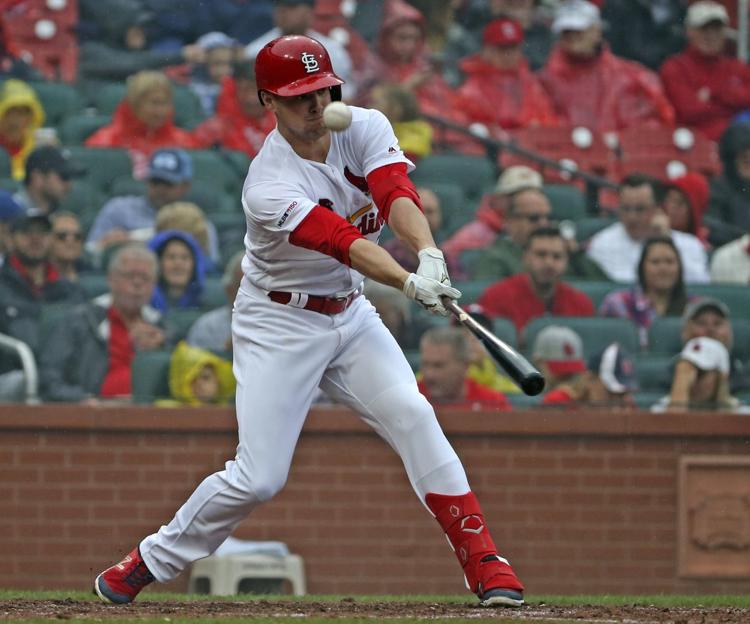 St. Louis Cardinals v Milwaukee Brewers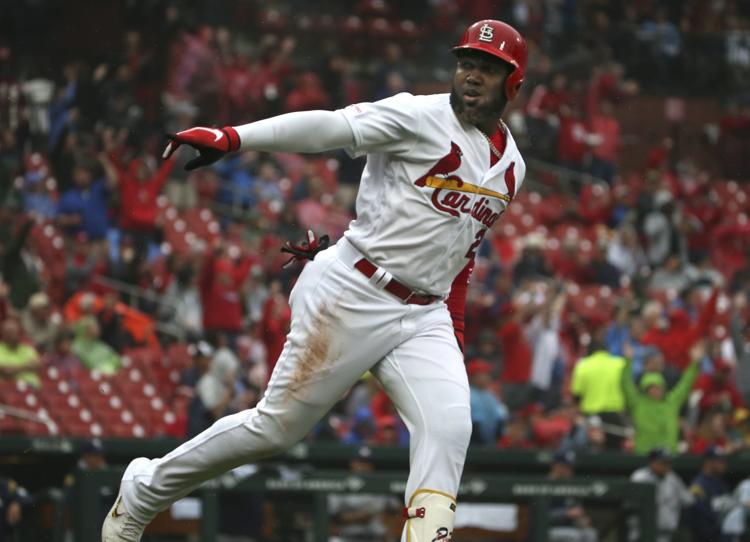 St. Louis Cardinals v Milwaukee Brewers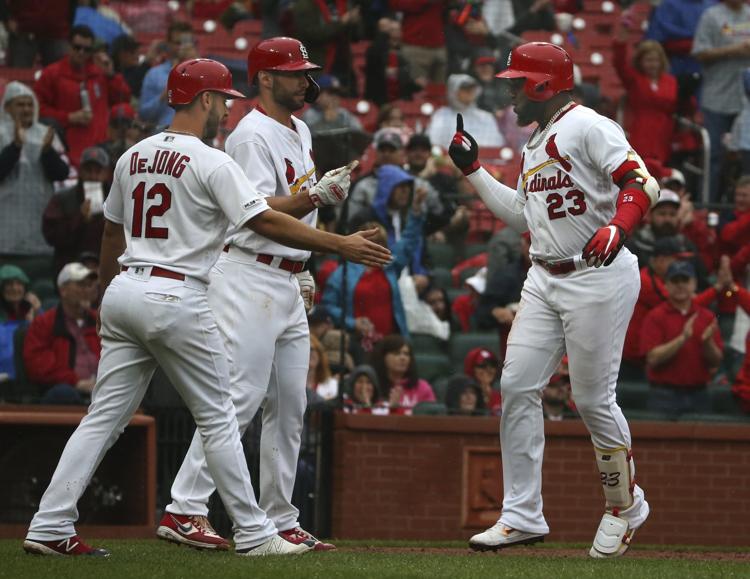 St. Louis Cardinals v Milwaukee Brewers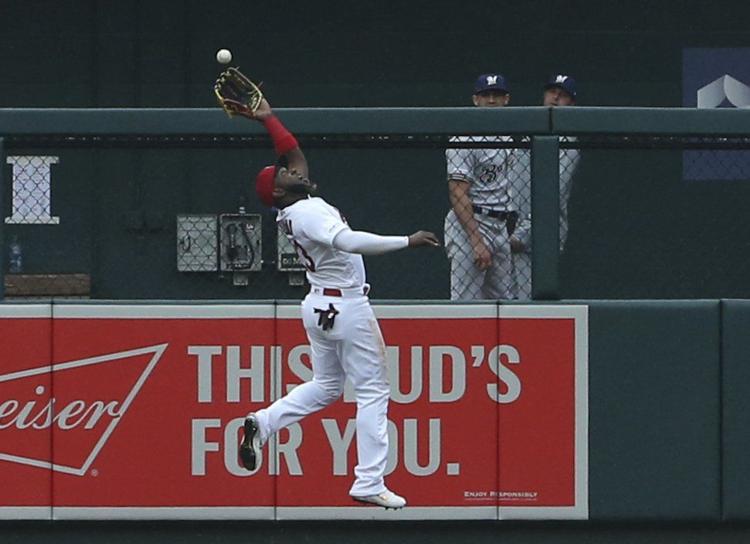 St. Louis Cardinals v Milwaukee Brewers
St. Louis Cardinals v Milwaukee Brewers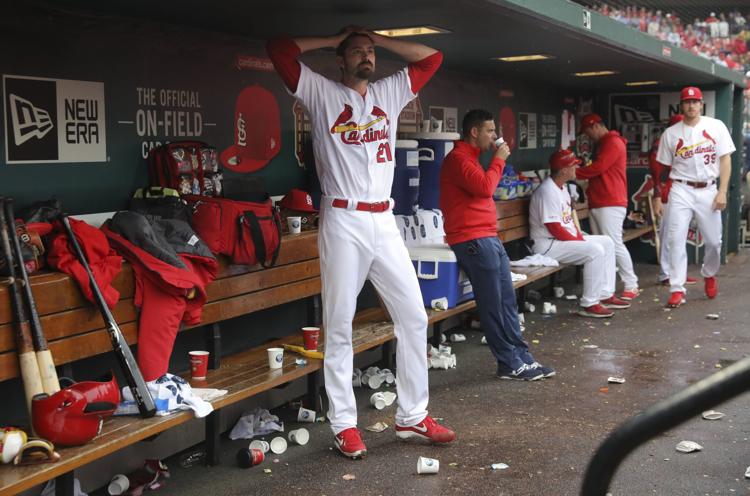 St. Louis Cardinals v Milwaukee Brewers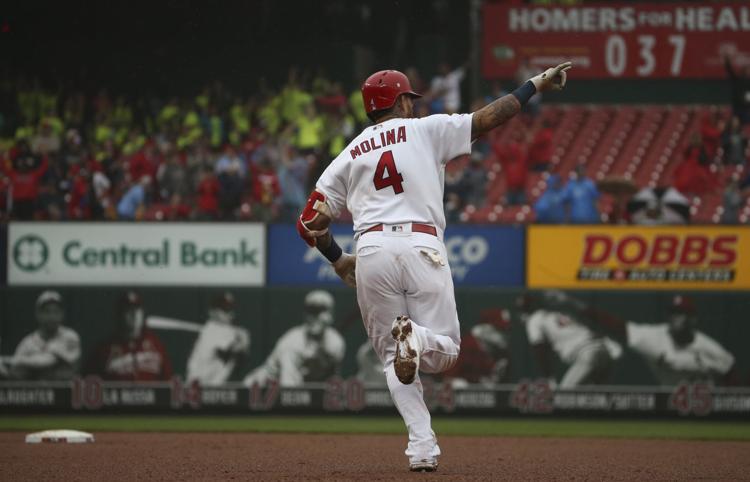 St. Louis Cardinals v Milwaukee Brewers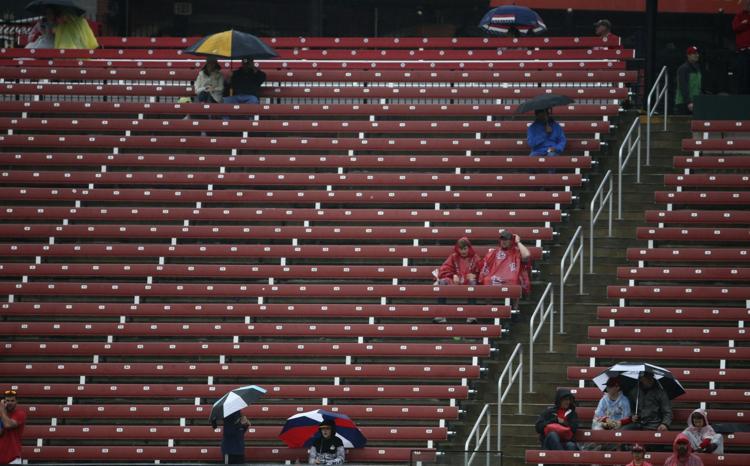 St. Louis Cardinals v Milwaukee Brewers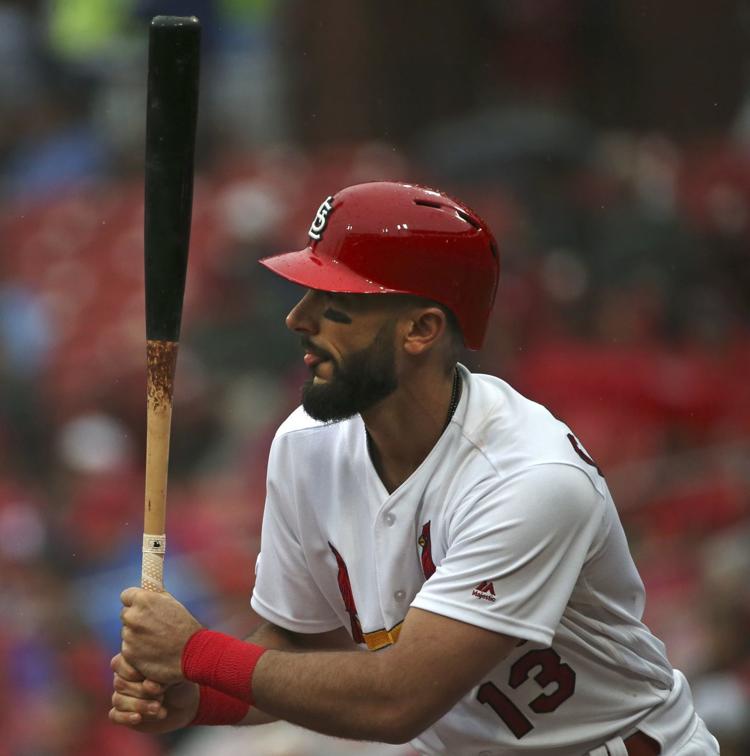 St. Louis Cardinals v Milwaukee Brewers