Dexter Fowler had flied to deep center in his previous two at-bats when he came to the plate with the Cardinals down a run and with a man on in the seventh inning Thursday night. In the dugout, Cardinals teammate Yadier Molina knew Fowler was close. He raised his arms just before the defining swing of a 6-5 Cardinals victory at Busch Stadium.
"For some reason, I knew," said Molina. "He'd been swinging the bat pretty good all night . . . I just knew."
A few moments later, Molina said, "I just got lucky." So, did Fowler in a sense. Finally. After being chided by first baseman Paul Goldschmidt to pull the ball more, Fowler took a shot at right center off Colorado reliever Yency Almonte. The result was a two-run homer that capped the Cardinals' second comeback of the night and delivered the win over the Colorado Rockies.
The Cardinals remained one-half game behind pacesetting Chicago in the National League Central Division race as Fowler raised his team-leading runs batted in total to 15 for the month. All those have come in his past 11 games and all but two have come when he was hitting leadoff.
"I think (Yadi) saw it before I did," said Fowler.
"I was just looking for a good pitch to hit. It was 2-0. He'd just walked the guy in front of me and I knew he was going to come with something I could hit."
Although his homer was the fourth hit Thursday, Fowler said, "I didn't think the ball was jumping at all. I hit two balls on the nose and I came out with nothing except balls to the track.
"Next at-bat, Goldy said, 'Hey, try to pull the ball.' I was seeing the ball real well tonight. I think in a lot of parks those are homers."
Manager Mike Shildt said, "He finally got one where they couldn't catch it. (Molina) has got an intuition that's unparalleled."
Starter Miles Mikolas allowed a damaging three-run homer for the second start in succession. But the righthander, who already led the National League in losses at 13, was rescued when Fowler rapped the Cardinals' third two-run homer of the game.
Mikolas, who was done in by a three-run homer off the bat of Cincinnati's Aristides Aquino in the fifth inning of his previous start, allowed Nolan Arenado's 32nd homer, also a three-run drive in the fifth inning Thursday. That broke a 2-2 tie.
But Paul DeJong answered with a 423-foot, two-run homer, his 23rd, after Marcell Ozuna drew German Marquez's first walk of the game with one out in the Cardinals' sixth and it was 5-4, Colorado.
Then, Fowler ripped his homer in the seventh after pinch hitter Matt Carpenter, riding the bench at the start of Thursday's game, had worked an eight-pitch walk from Almonte to set the table. Fowler has driven in a run in four consecutive games, totaling eight.
"He's done a tremendous job for us," said Shildt, who then wanted to praise the preceding hitter, the embattled Carpenter.
"It's important that we celebrate and appreciate — at least from my perspective — when Matt Carpenter does something really well," said Shildt. "You could say, 'That's his job.' But he did his job well."
Dominic Leone, just up from the minors, gained his first win of the season with a perfect seventh. Leone, Giovanny Gallegos, Andrew Miller and Carlos Martinez held the Rockies hitless over the final three innings.
The Cardinals issued only two walks for the game, both by Martinez in the ninth. But Martinez, who gained his team-high 15th save, struck out pinch hitter Yonder Alonso and retired Charlie Blackmon on a groundout to end the game.
After a rain delay of 52 minutes, Mikolas, who extended his club record to 41 games in which he had given up two walks or fewer, had a 1-2-3 first inning. But the Rockies strung together singles by Daniel Murphy, Raimel Tapia and Ryan McMahon and a sacrifice fly by Tony Wolters for two runs in the second.
An error charged to second baseman Kolten Wong put Blackmon at second with nobody out in the Colorado third. But, after Trevor Story bounced out, Cardinals shortstop DeJong, timing his leap perfectly, pulled down Arenado's liner and fed Wong, who tap-danced his way to second ahead of a sliding Blackmon for an inning-ending double play.
Marquez, 12-5 for a Colorado team that is 58-70, whipped through the Cardinals for the first three innings, using only 40 pitches. But Goldschmidt singled to left to start the Cardinals' fourth. Ozuna quickly tied the score, jumping all over a knuckle curve and blasting it to Big Mac Land in left. It was his 23rd homer of the season.
Marquez, a .229 hitter, stroked his fourth double, a liner to right, with one out in the Colorado fifth. He was held at third on Blackmon's single to left and remained at third as Story popped up.
But Arenado air-mailed a curveball into the Rockies bullpen in left center. The homer was the 22nd allowed by Mikolas.
"I really didn't think he'd want that breaking ball too much," Mikolas said. "He put a good swing on it.
"Sometimes, a walk here or there might be to my benefit, though. I think I maybe need to crunch the numbers. Maybe not to try to walk guys but maybe not to throw so many strikes. Look at who's going to chase. And who won't. Know who I've got to throw strikes to and who I can fool a little bit."
Martinez walked the high wire in the ninth but came away with a major-league-high 12th save since the All-Star break. Mikolas remained 7-13, thanks to the six runs on homers.
"They've bailed me out a few times," Mikolas said. "They had my back today, for sure. With the way our offense is right now, I'd like to be better. But if I can keep us within striking distance, we strike."
The last time the Cardinals won a game on only three two-run homers was a 6-5 triumph over Montreal on Sept. 25, 1998. J.D. Drew, just called up from the minors, hit two of them. Mark McGwire hit his 66th of 70.
Thursday's game was the first this season between the Cardinals and Rockies. They will have three more in this series and then three at Colorado in September. The Cardinals are 35-13 against Colorado at Busch III.
This one was a tale of the bullpens, with the Cardinals' bullpen, tops in the league in many statistical categories, besting that of the Rockies, who have a 5.19 bullpen ERA.
"Our bullpen makes a difference in every game," said Shildt.
---
Photos: Fowler's blast beats Rockies  
Colorado Rockies vs St. Louis Cardinals
Colorado Rockies vs St. Louis Cardinals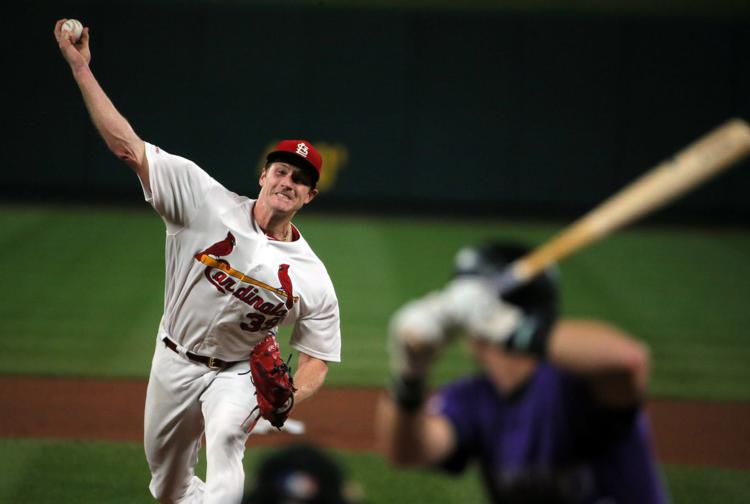 Colorado Rockies vs St. Louis Cardinals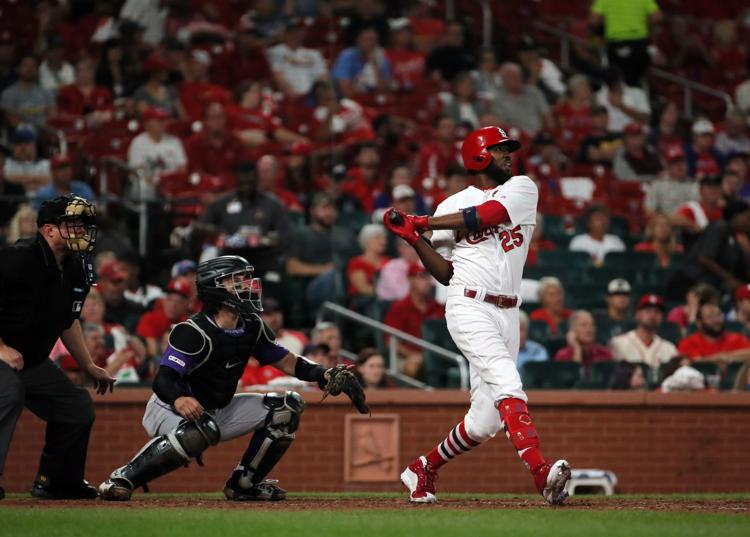 Colorado Rockies vs St. Louis Cardinals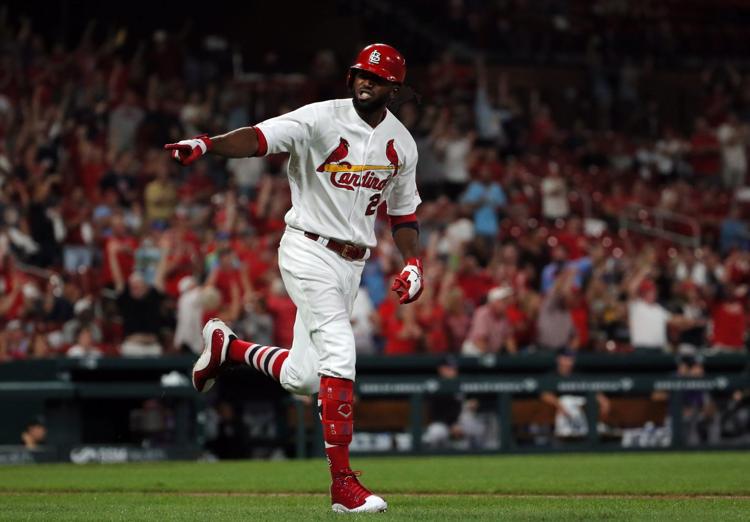 Colorado Rockies vs St. Louis Cardinals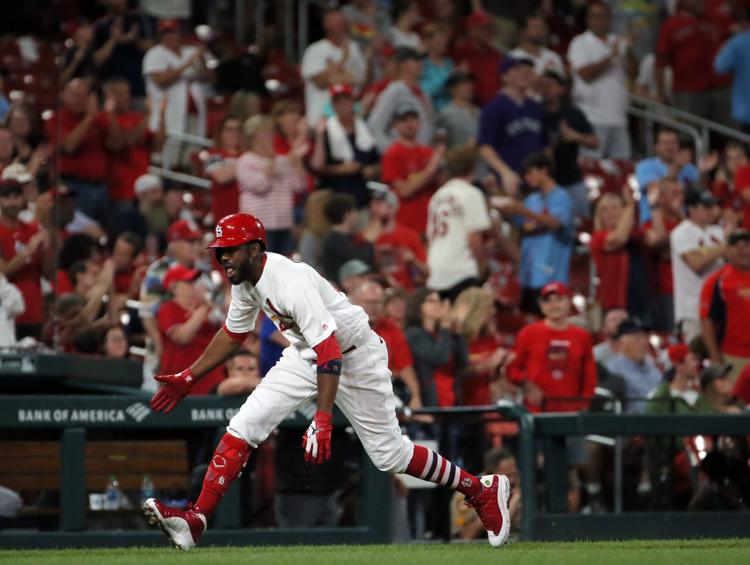 Colorado Rockies vs St. Louis Cardinals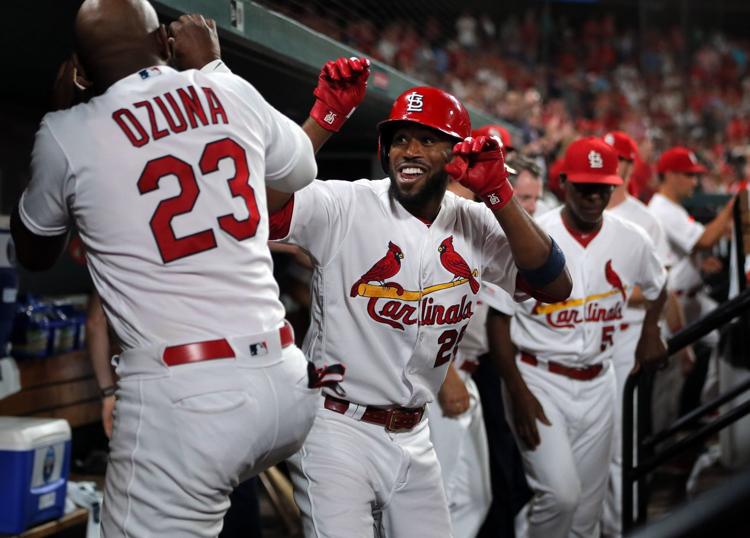 Colorado Rockies vs St. Louis Cardinals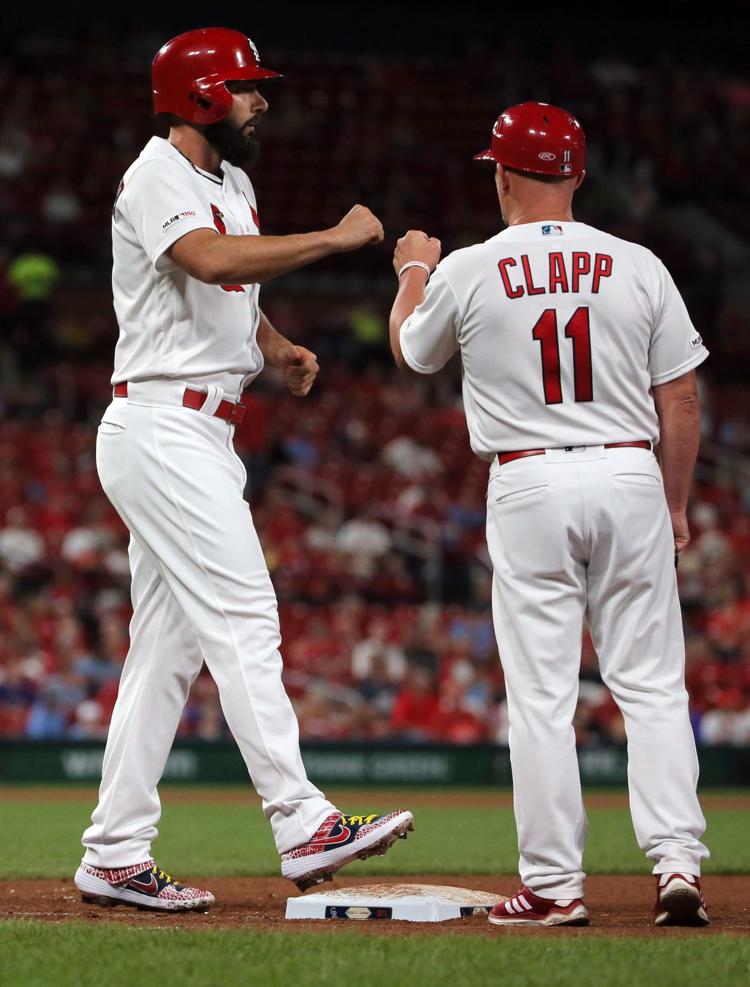 Colorado Rockies vs St. Louis Cardinals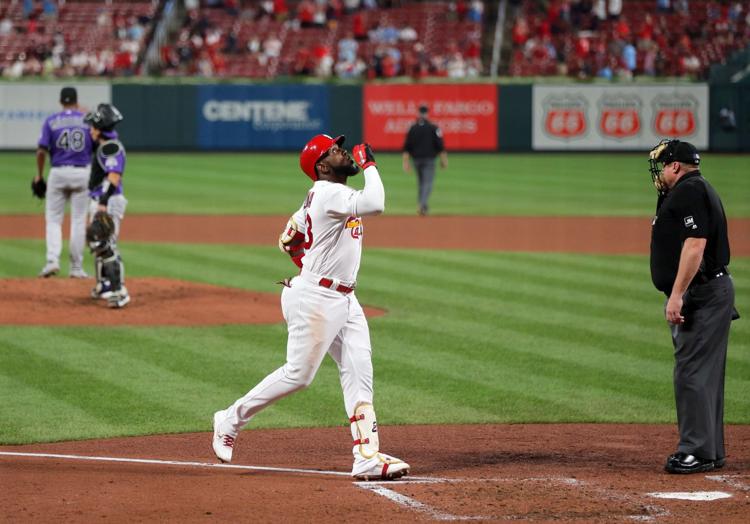 Colorado Rockies vs St. Louis Cardinals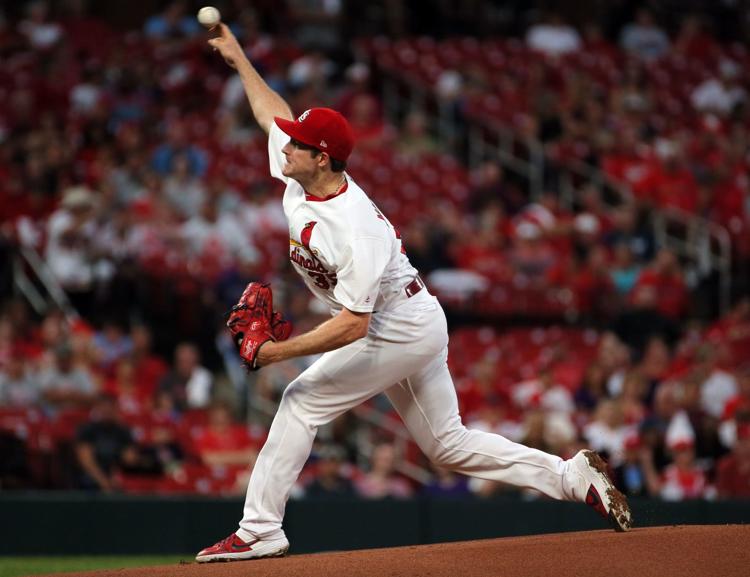 Colorado Rockies vs St. Louis Cardinals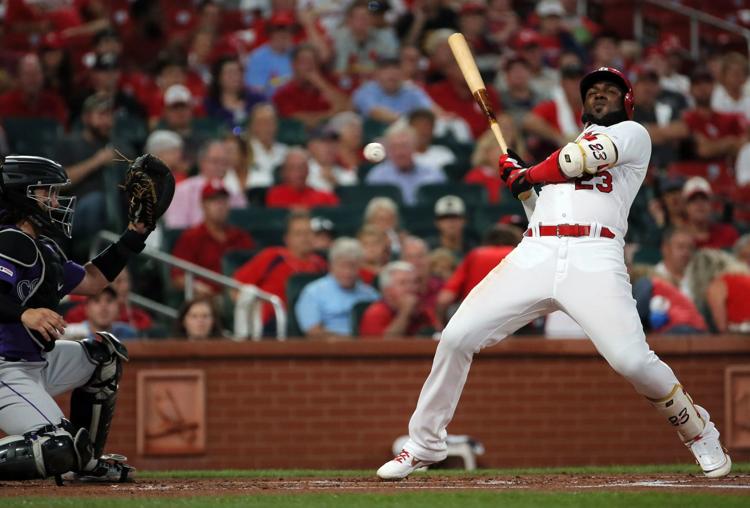 Colorado Rockies vs St. Louis Cardinals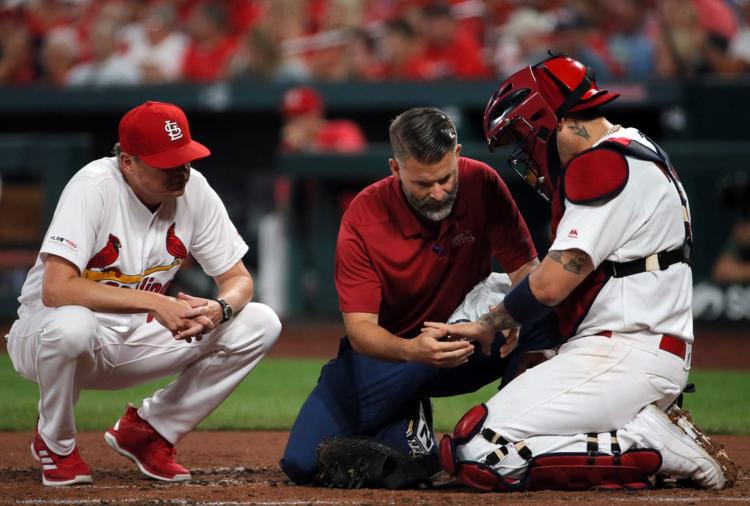 Colorado Rockies vs St. Louis Cardinals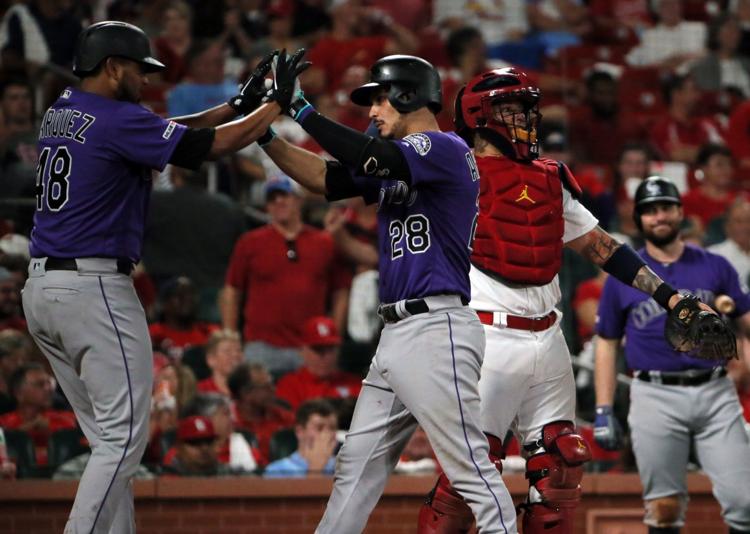 Colorado Rockies vs St. Louis Cardinals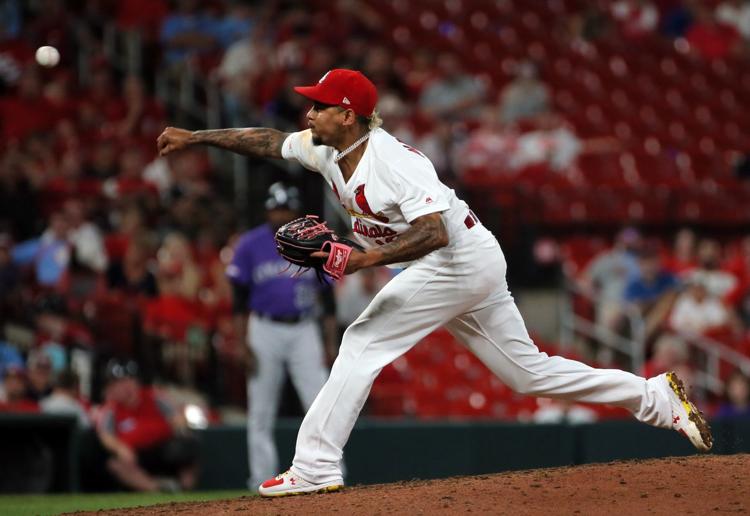 Colorado Rockies vs St. Louis Cardinals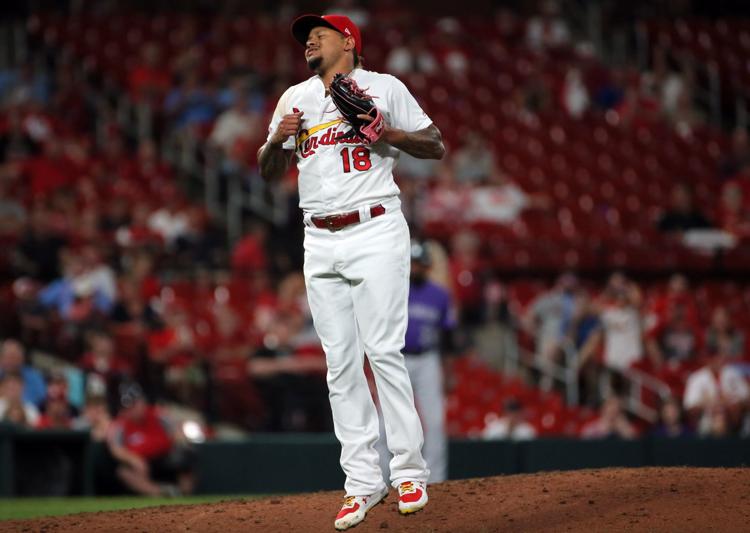 Colorado Rockies vs St. Louis Cardinals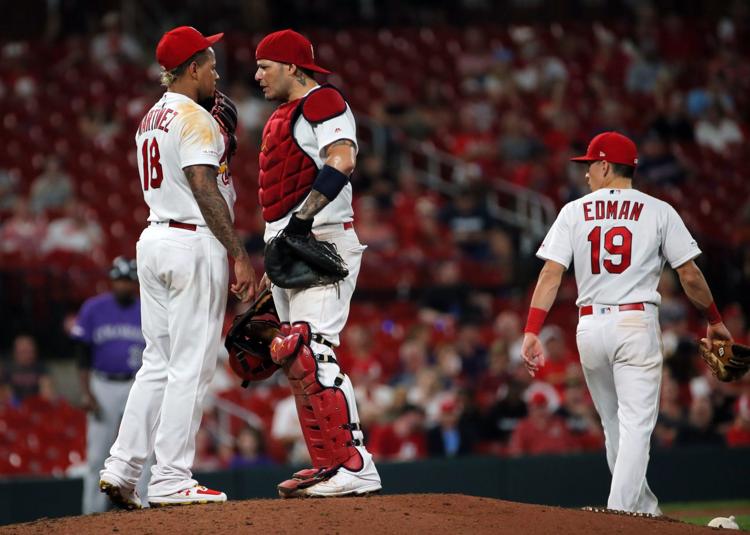 Colorado Rockies vs St. Louis Cardinals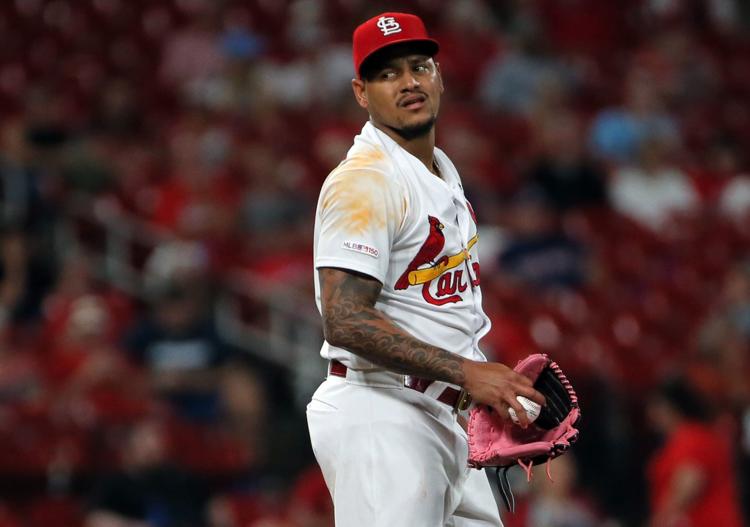 Colorado Rockies vs St. Louis Cardinals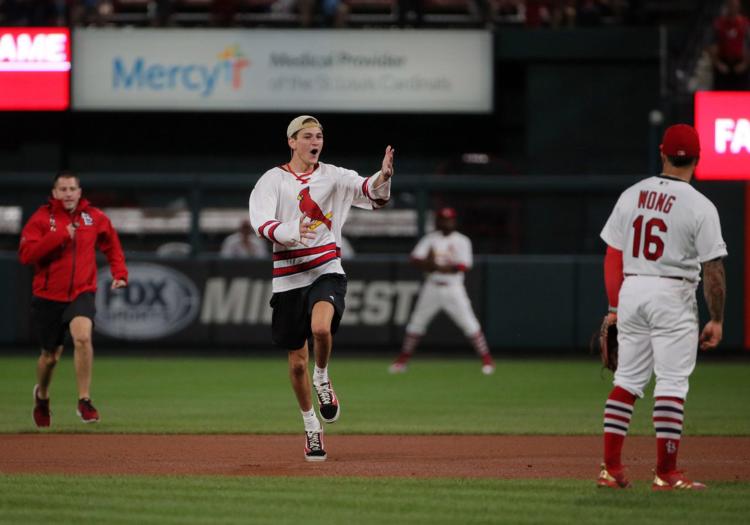 Colorado Rockies vs St. Louis Cardinals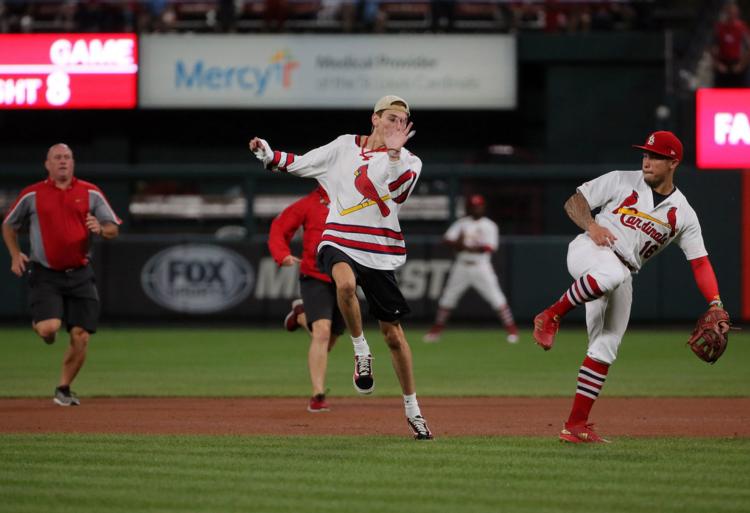 Colorado Rockies vs St. Louis Cardinals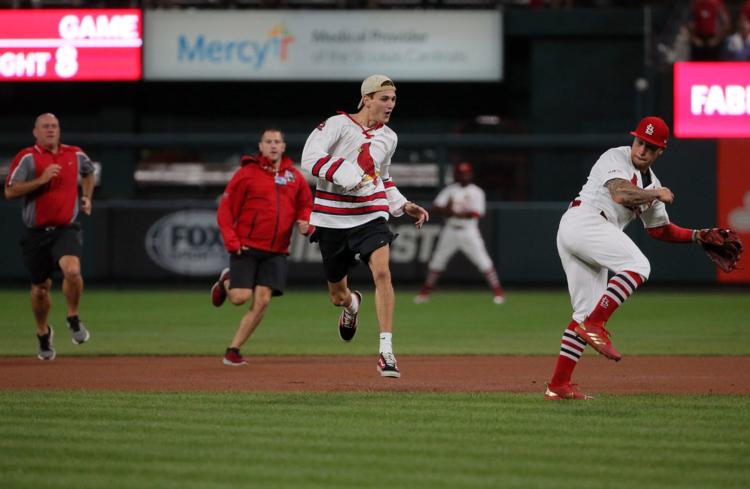 Colorado Rockies vs St. Louis Cardinals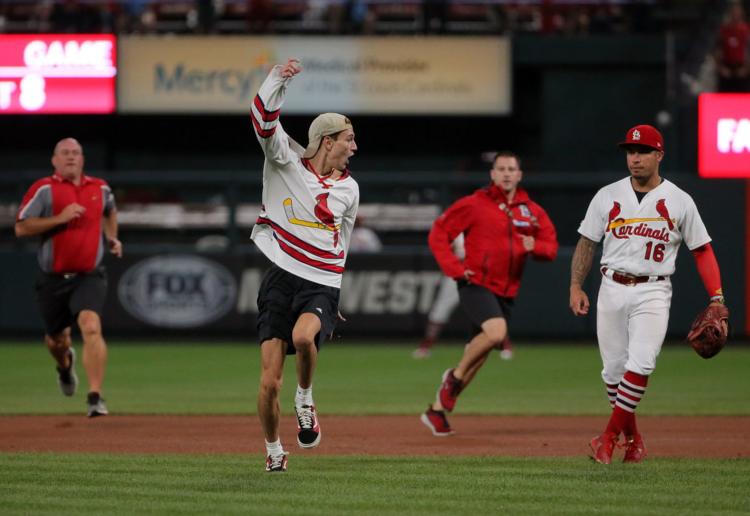 Colorado Rockies vs St. Louis Cardinals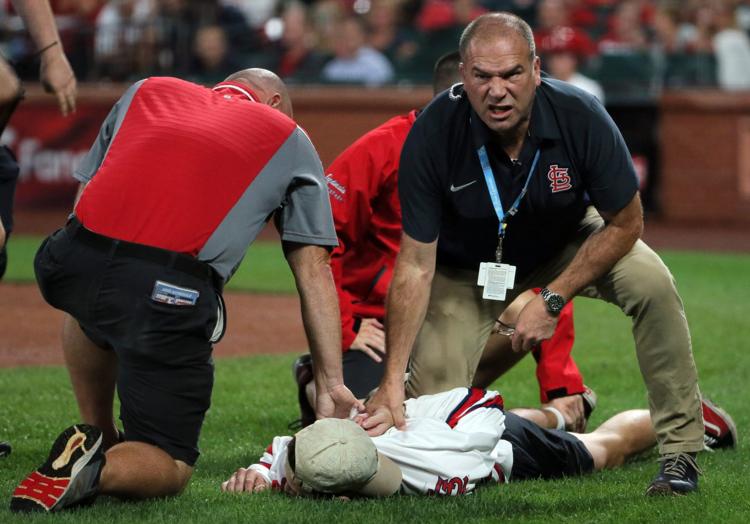 Colorado Rockies vs St. Louis Cardinals