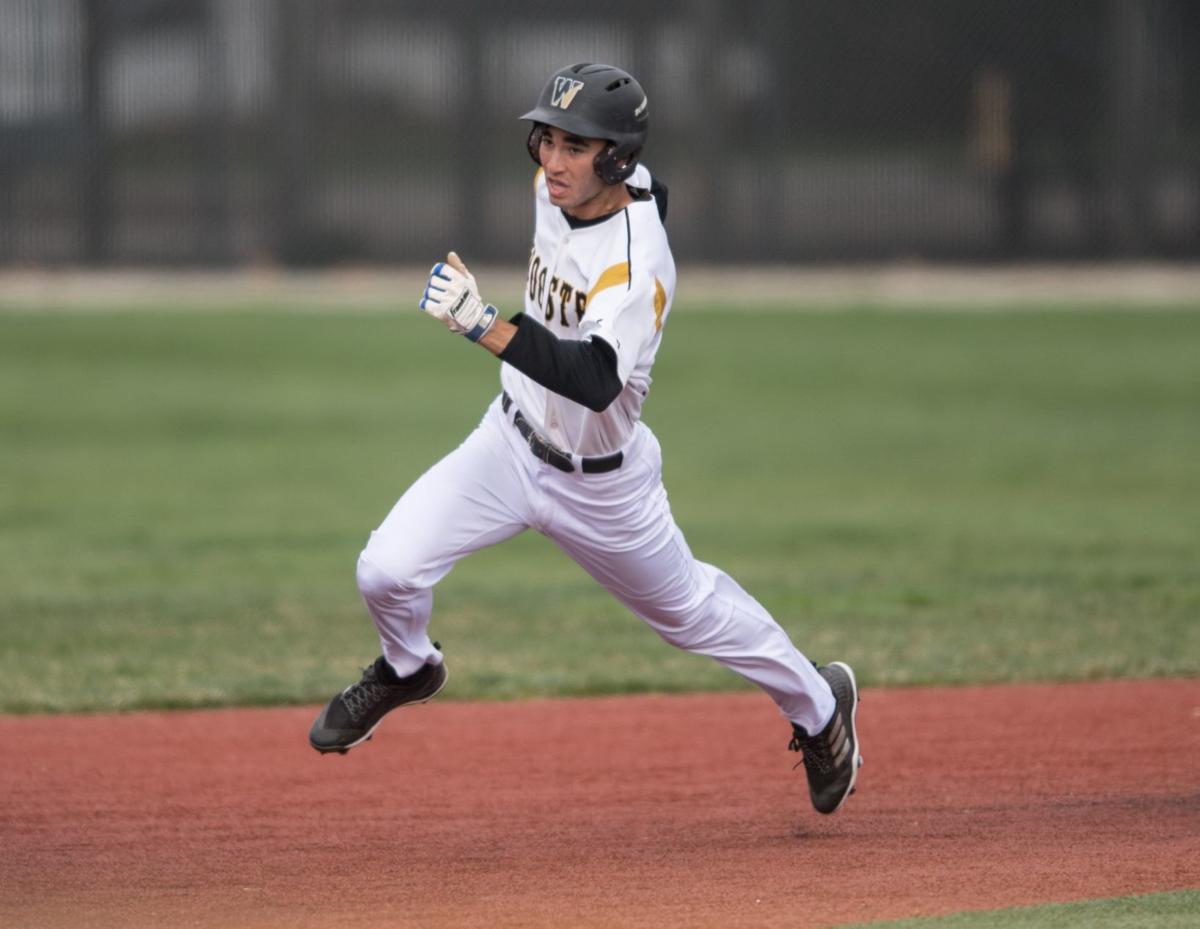 When Michael Wielansky began high school, he was shorter than his grandma.
He entered Ladue's doors at exactly 5-feet tall. He barely weighed 100 pounds. And in the spring, he was the shortest kid on the JV baseball team.
Six years later and 14 inches taller, Wielansky restlessly shot baskets into a mini-hoop in the family room of his house. Wielansky's parents, sister and girlfriend sat nearby. Together, they waited.
The name popped up on his father's phone first. He broke the stress and tension with a cry.
"Oh my God, Mike," Steve Wielansky said. "You're a Houston Astro."
The College of Wooster baseball team gathered in Michael Wielansky's dorm room to watch Game 7 of the 2017 World Series — Dodgers vs. Astros.
Wielansky, the team's star shortstop, watched the Astros celebrate their first World Series title. He knew he might be selected in the following year's draft, but it's a tough road for a Division III baseball player — even one who hit .400 with 23 home runs over three seasons.
"Everyone's a little unsure because you don't see the velocity and the same pitching at that level," the Ladue grad said.
Wooster is a liberal arts college in Ohio. Baseball players make up more than 1 percent of the 2,000 person student body, and the Division III team primarily plays against small, academically focused schools.
Despite hearing doubts and questions about the quality of play in Division III, Wielansky has never regretted attending Wooster. It's the school that gave him a chance.
People around Ladue thought soccer was Wielansky's best sport. They had good reason: He earned Post-Dispatch All-Metro honors and scored 26 goals as a senior.
Wielansky always thought he was better at baseball, though, and he proved it as a senior, when he hit .642 with a .688 on base percentage. He collected 52 hits in 23 games. Opposing coaches approached Ladue coach Rob Garrett after games. "We can't figure out how to get him out," Garrett remembers them saying.
This was a kid that Division I schools passed over. One who hit balls hard but could never seem to pass the eye test. He was always too skinny, always undersized. The shortstop grew gradually throughout high school, reaching 6 feet his senior year, but it was never enough to please Division I college coaches.
He only received interest from smaller programs. He ultimately chose Wooster.
"I'm sure his size is what kept a lot of bigger schools from going after him," Wooster coach Tim Pettorini said. "It didn't deter us, and thank goodness."
After the shortstop's gaudy senior numbers at Ladue, a Division I school finally contacted Garrett. Illinois State was interested in Wielansky, but the senior stuck with his commitment to Wooster.
"He was going to see it through," Wielansky's father said. "And to be honest with you, in some respects, it's probably the best thing that ever happened to him."
Instead of getting buried on a Division I roster, Wielansky started at shortstop as a freshman. The next year, he emerged as a Division III All-American. He hit .425 with 10 homers, earned a national Gold Glove award for his play at shortstop and led the nation with 69 runs scored.
"That was definitely the year that sparked everything and carried me into summer ball," Wielansky said.
If sophomore season was the spark, summer ball was the fire. Wielansky played with Division I players in the Valley League, a wood-bat league in Virginia. Multiple big leaguers played in the summer league during their college days, including Daniel Murphy and Jon Jay.
Wielansky said he had confidence going into the summer, but he still surprised himself. He led the league with a .432 average and 18 doubles, impressing professional scouts. His team won the championship, and Wielansky was named MVP.
"If he didn't have last summer, I guarantee he would not have been drafted," Wielansky's father said.
Still, when draft week came, Wielansky had no idea when — or even if — he would get picked.
As a kid, Wielansky would bounce a ball off the family room wall, diving back and forth like a middle infielder. He stood in the same room when he heard he was drafted by a major league team. He hugged his dad first.
The shortstop felt a mix of good emotions. There was relief, disbelief, and a palpable sense of excitement. His phone blew up: he estimates he got 120 texts in the 24 hours following the draft.
"It's super special for me, obviously, but (also for my dad) and my mom and my entire family," he said. "They've given up so much just to have me chasing a dream. Now that it's actually become a reality, it just feels like all that work has paid off."
The Astros picked Wielansky in round 18 of 40, making him the top Division III position player selected. He has agreed to a deal with the Astros. They will give him a signing bonus and, if he ever chooses to go back to college, pay for his senior year of schooling.
Leaving Wooster early made sense for Wielansky. He had more leverage during contract negotiations because returning to college was an option. His draft stock wasn't going to get much higher, even if he put up big numbers for the Fighting Scots again. He still would have had to battle the questions about Division III competition.
"There's no guarantees that I would (get picked) again," Wielansky said.
The Astros drafted Wielansky as a shortstop, but it's unclear if he will stick there. The team could elect to put him at second base, where he played in the Valley League. His speed and arm strength could offer possibilities in the outfield, though he has never played there.
"He was the best defensive shortstop I saw at the Division III level in the five years I've been watching," said Jordan Shusterman, an MLB.com writer who went to Wooster and hosts a Division III baseball podcast. "It's not like it'd be crazy if he sticks there."
But those are questions for later. Wednesday, the day Wielansky was drafted, was a time for celebration. The family held a party that night, and Wielansky went with his girlfriend and sister to buy Astros hats. He couldn't shake the surreal feeling, the realization that a pro team was giving him a shot.
And when Wielansky hugged his grandma, he was a head taller.
Be the first to know
Get local news delivered to your inbox!