For many fans, preseason events like Winter Warm-up and the Cardinals Caravan are the closest they'll get to rubbing elbows with major league stars. But for one current Cardinal, it is a return to an exciting childhood moment and a reminder of just how far he has come.
James Naile, 29, of Charleston, Missouri, achieved his major league dream last June when he was called up to the majors for the first time after seven seasons in the minors. And his call-up was not only to pitch in the major leagues but to do so for his childhood team. After a season of ups and downs, Naile is now enough a part of the organization to be invited to speak and sign autographs at the kinds of events he grew up attending.
"It's surreal," Naile said from a dais on day one of Winter Warm-up. "I don't know that I've ever been to the winter Warm-up but I've been to multiple Cardinals Caravans back down in Cape Girardeau. I got to see a lot of guys pass through and now just to sit here, it's just crazy."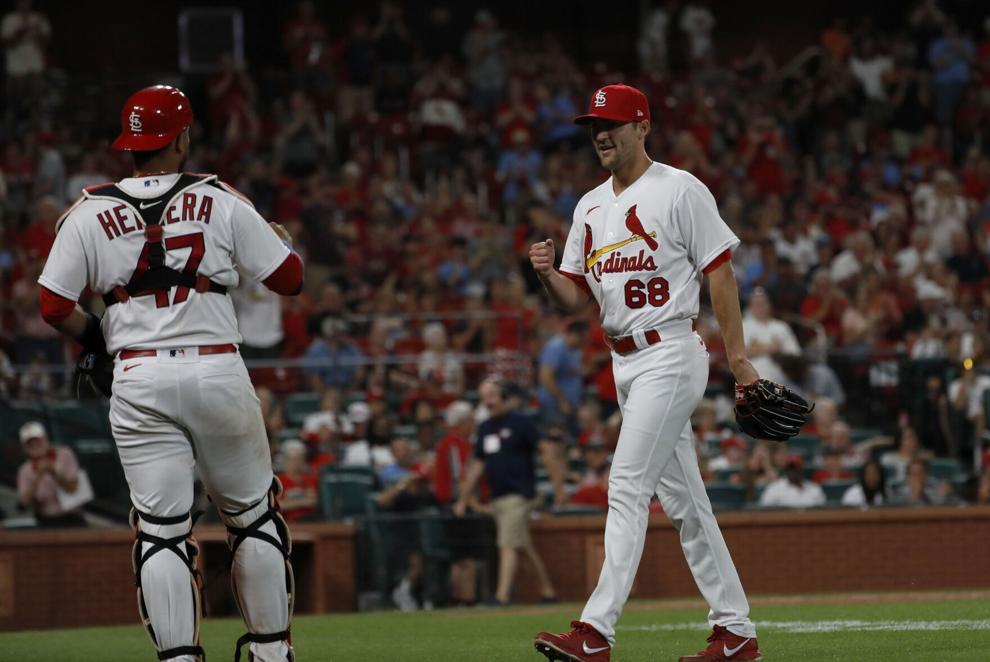 Cardinals Caravan is part of the preseason fan events the Cardinals put on to visit smaller towns or locations inside of "Cardinals country" that may not have the opportunity to see their favorite team's players very often. Cape Girardeau near by Naile's hometown of Charleston, was a stop on this year's tour.
"When I got told about a month ago that I'd be participating in this, it was a great feeling, very exciting. I sent a text to the friends and said 'Hey I get to be part of the Winter Warm-up' and the Caravan and all that, so, really exciting. I get to do something that I went to as a kid. It's awesome."
Naile pitched in seven games last season, striking out five with a 5.00 ERA. But the opportunity to pitch in the big leagues was not lost on him. After years of grinding it out in the minors, the taste of the Majors was reinvigorating.
"I think getting to the major leagues last year kind of gave me a new perspective, more pep in my step," the right-handed reliever said. "So the attention to detail to compete at this level is really important, and that's something I haven't taken lightly this offseason."
Naile spent the offseason in Nashville, Tennessee, working with teammates Zach Thompson and Steven Matz. He has also spent time with newly promoted pitching coach Dusty Blake, whose analytics-forward coaching style has helped him make changes to his breaking ball. The goal of those sessions and working with his teammates, he said, is to be more intentional about his offseason regimen.
"There's lots of little adjustments made and I'm kind of using the group to figure it out. Workouts are more focused, throwing is more focused, nutrition, sleep, things like that have been a lot more focused."
The local kid, now grown up, can share his story with youngsters who fawn over the Cardinals, like he once did. His autograph at Winter Warm-up line was filled with fans looking to do just that. 
And who knows — maybe one of those autograph-seekers is a future Cardinal. 
Editor's note: This article was edited to correct Naile's hometown.