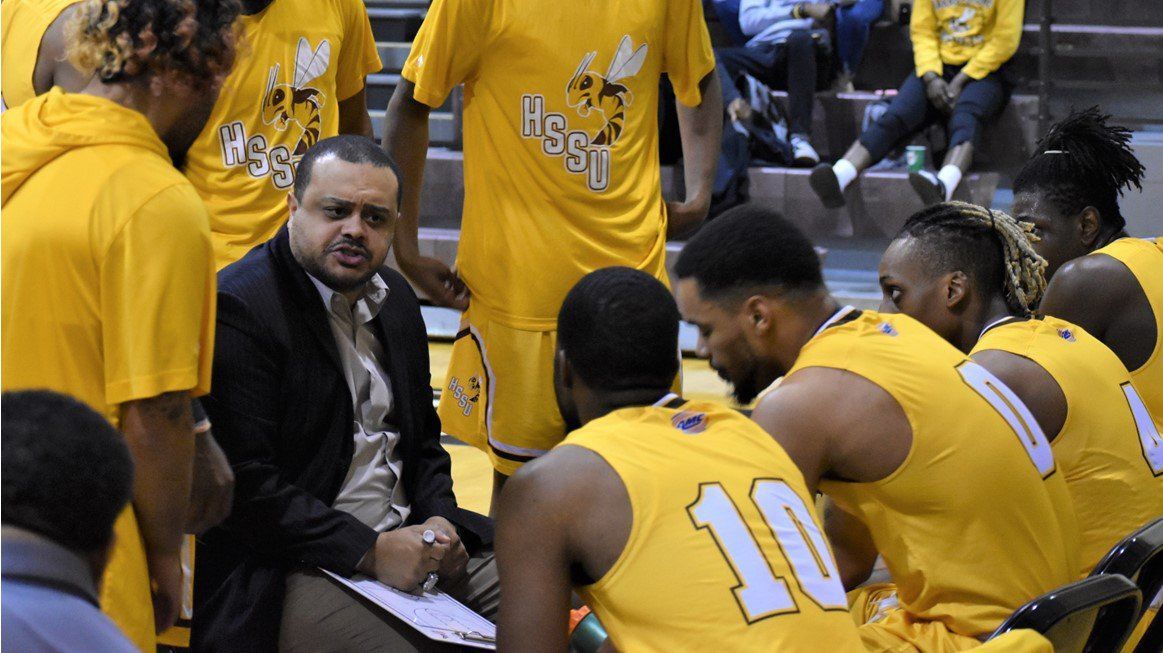 Two hours before boarding a bus with his basketball team, Missouri Baptist coach Preston Ingram didn't know if they were going to Georgia or Alabama.
A scheduled tournament in Talladega was in danger in late October due to a rash of COVID-19 cases on an Alabama campus. The worst-case scenario was to drive south and then hang a left if the event was canceled.
Ingram had an alternate plan for a game in Atlanta. But he was informed the morning the Spartans were leaving that the four-team event would be played. Detour avoided.
Although largely unnoticed, college basketball in the world of COVID-19 has started. In less than a month it's become a bit of a mess at the NAIA level, which opted to start the season on time and find out what happens without requiring testing.
"We've already had to deal with it," Ingram said. "We're finding this season is going to be a roll of the dice and about who gets lucky."
Three St. Louis-area NAIA programs have had varying degrees of COVID issues thus far. Missouri Baptist had to quarantine during the preseason but has played all five of its scheduled games. Harris-Stowe has gone COVID free but had six games canceled due to problems at other programs. University of Health Sciences and Pharmacy in St. Louis (formerly St. Louis College of Pharmacy) also has quarantined and has canceled four of its five games.
While the NCAA delayed the start of its season by two weeks, the NAIA decided to move forward and has been playing as sort of a guinea pig for others to monitor. Through Wednesday, teams in the top 25 had 41% of their games canceled.
The decision to jump into the season wasn't universally embraced.
"There were mixed views in the sense of the unknown how it's rising in certain places," Harris-Stowe coach Brion Dunlap said. "The other piece is wanting to play so the athletes have some semblance of normalcy. We were torn, and some still are torn with the concerns."
Said Ingram, "It was a big fight back and forth. Some presidents were hesitant. There were a lot ready to go."
Testing is a major issue in the NAIA, which consist of smaller colleges and universities. Many are private institutions and finances are a problem for many during the pandemic.
Testing once a week or even once a month can be costly, whereas D-I programs will be required to test three times weekly as the season approaches. Missouri Baptist doesn't test, Ingram said. Harris-Stowe has been testing once a month, and Pharmacy just began testing.
The NAIA Council of Presidents (COP) decided to eliminate the testing requirement before the season, according to the organization's COVID-19 response manual.
"When the COP determined fall championships will be delayed until the spring, allowing for much more flexibility in schedules, the COP also determined the original testing mandate should no longer apply," the manual reads.
Despite his team's problems, Pharmacy coach Danny Brown was in favor of playing. This week he was holding practices with as few as four players and hoping he would have enough for a game Saturday.
"I'm not surprised," he said of the decision to play. "I'm happy we decided to get it started. Sports are something that's positive. I knew there were risks, but I felt they wouldn't put us in that situation unless they could limit the risk."
Attempts to schedule and play nonconference games have been a significant challenge because of varying protocols among leagues and individual programs.
Ingram scheduled games when he was able to reach an agreement with an opponent on return-to-play protocols. However, he said Missouri Baptist lost a game against one team that was requiring the Spartans to test prior to the meeting.
"Our institution said we're not going to test, which is ironic they decided to do that," he said. "Several others in the city have been. Other institutions are requiring you to test within a reasonable time of the game."
Ingram said his players did test individually in September after a player from Finland tested positive before a trip home. The team went into quarantine.
Without testing, monitoring all personnel close to the team is critical. Missouri Baptist players have been screened for symptoms and temperature checks regularly — before boarding the bus, after arrival, before practice, after practice, in the morning and before the game. Studies have found that high percentages of those who test positive never exhibit symptoms.
Not all NAIA teams are playing. Some decided not to start until January and some canceled their seasons. Those with games know there will be road bumps.
"I hear from two or three coaches daily asking about games to get rescheduled," Dunlap said. "I think it will be like this the remainder of this semester."
This week, numerous NCAA Division I teams announced they were stopping team activities for 14 days due to positive tests. Games already have been canceled two weeks before the start of the season. Southern Illinois-Carbondale had to withdraw from an event at Louisville. The Ivy League announced Thursday it is canceling all winter sports.
Most are just hoping to get to the NCAA starting line.
"People say that college basketball is about to start," Brown said. "I say, 'College basketball already started.'"