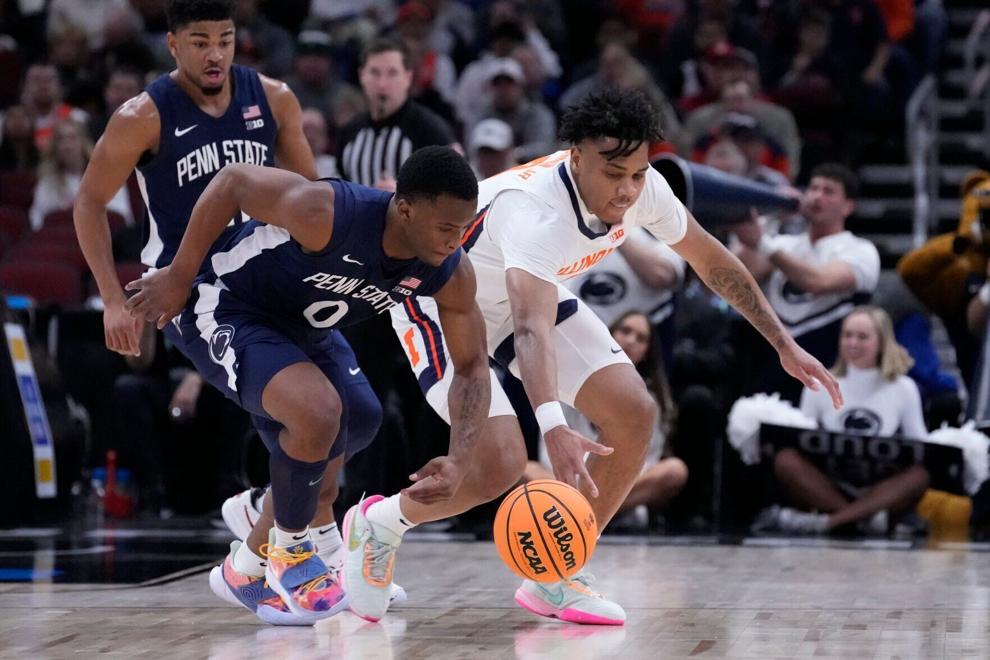 CHICAGO — Despite a second-half lead and a postseason matchup, the third time wasn't the charm for Illinois against Penn State.
Missed free throws and open 3s given up on defense were costly down the stretch in the Illini's 76-73 loss to Nittany Lions in the second round of the Big Ten Tournament on Thursday at the United Center.
Illinois shot 12 of 19 (63.2%) from the line and had just two field goals in a 6:26 stretch late in the first that put the team down 12 with under two minutes left.
The Illini couldn't overcome that deficit, and fell to the Nittany Lions for a third time this season and went one-and-done in the conference tournament for the second straight season.
Terrence Shannon Jr. had a team-high 19 points for Illinois while Coleman Hawkins added 17.
Nittany Lions guard and 3-point specialist Andrew Funk got open looks on the perimeter and made the Illini pay, shooting 6 for 9 from 3 and scoring a game-high 20. That included a couple of dagger triples late.
Penn State got out to a double-digit lead in the first half before a 10-2 run brought Illinois back within one at the break.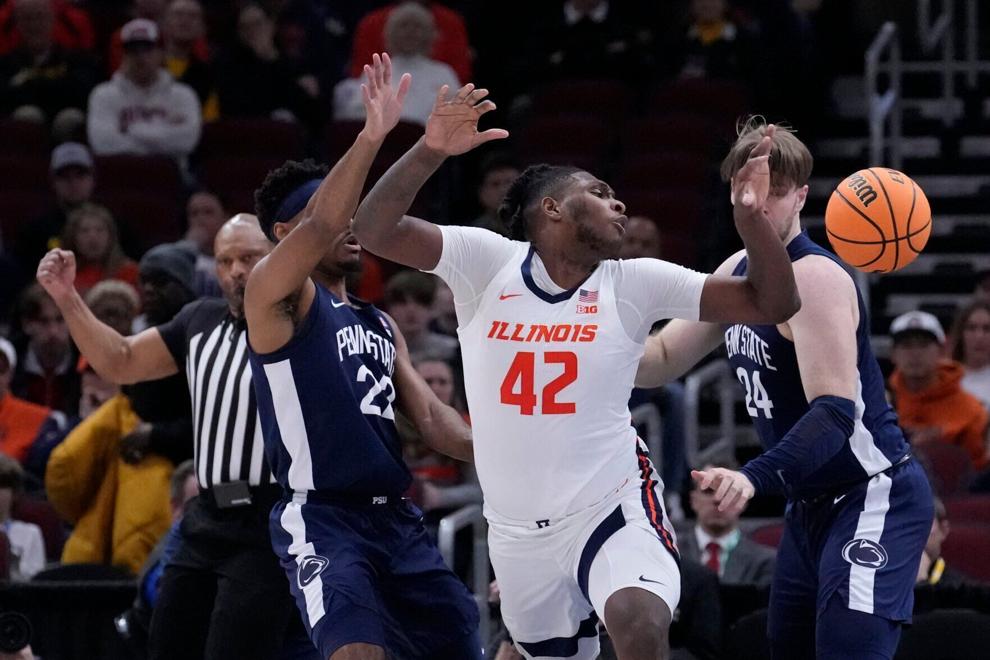 Illinois had another slow start offensively, starting 9 for 29 from the field. The Illini shot 3 for 14 from deep in the opening half.
The Illini got the lead back after going into the post at the beginning of the second half. Hawkins and Dain Dainja went to work on smaller Penn State defenders.
Illinois went up five with 14:18 left on a second Dainja and-one of the second half, but Dainja knocked into Seth Lundy during his celebration and was assessed a technical.
Penn State took the lead back shortly after, but another and-one from Dainja was part of a back-and-forth final minutes. In 24 minutes, Dainja had 13 points and seven rebounds.
There, Illinois didn't make enough stops or string together enough quality possessions late.
Jayden Epps made his return from a concussion and played in two minutes, hitting a 3 in the final seconds. He was hospitalized after an incident in practice last week and was released prior to the team's game last Thursday against Michigan.
Matthew Mayer had seven points on 3-of-11 shooting. He's been the Illini's best option from deep, but over his past two games he's 1 for 15 from 3.
Next, Illinois waits for its NCAA Tournament destination on Sunday's selection show at 5 p.m.
Follow Anderson Kimball on Twitter at: @byAndy Kimball.
PHOTOS: Illinois loses to Penn State in the Big Ten Tournament
B10 Penn St Illinois Basketball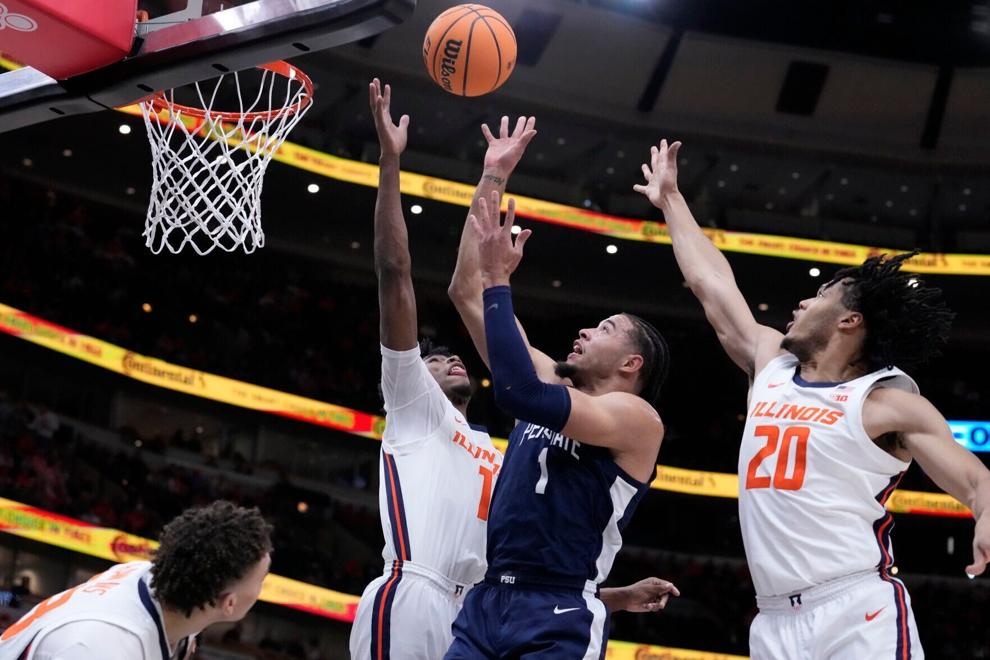 B10 Penn St Illinois Basketball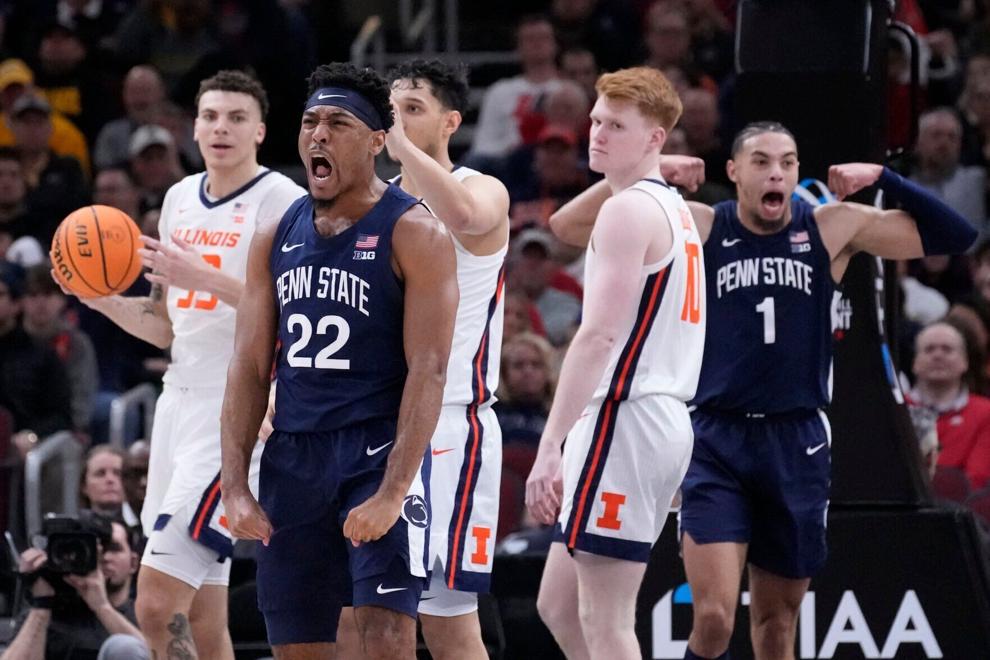 B10 Penn St Illinois Basketball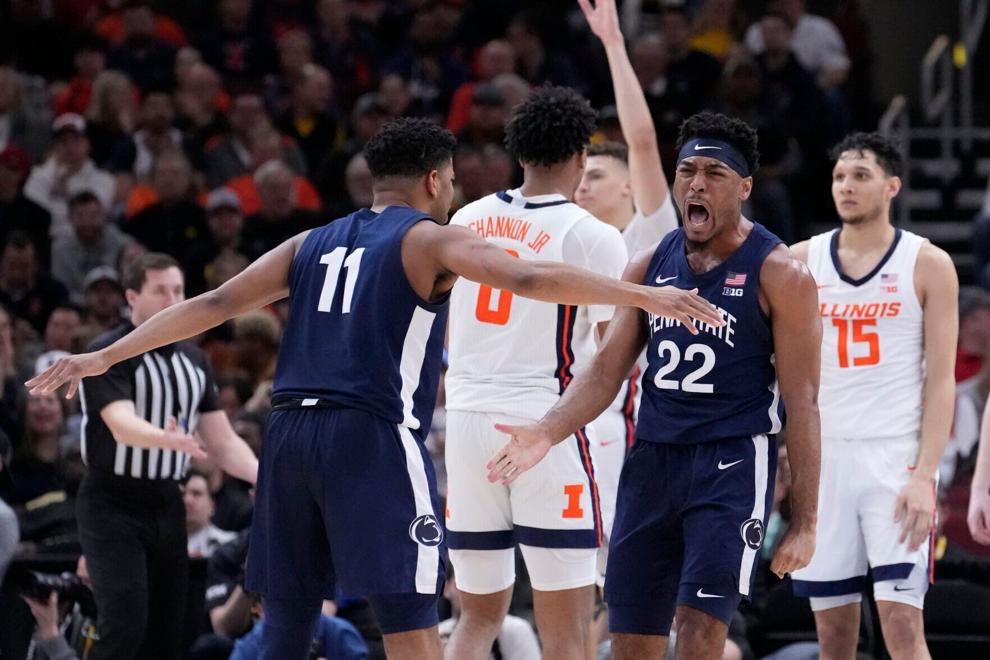 B10 Penn St Illinois Basketball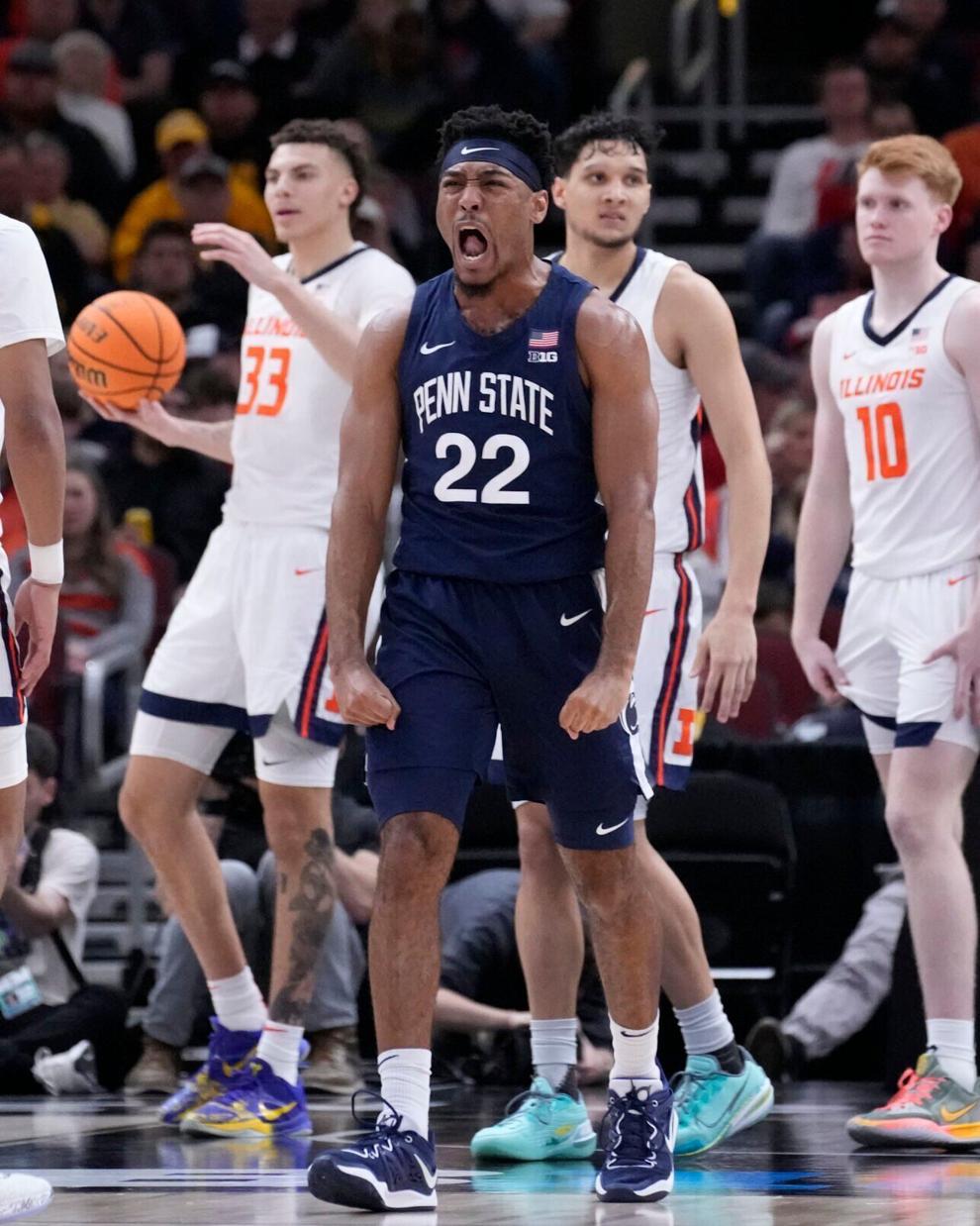 B10 Penn St Illinois Basketball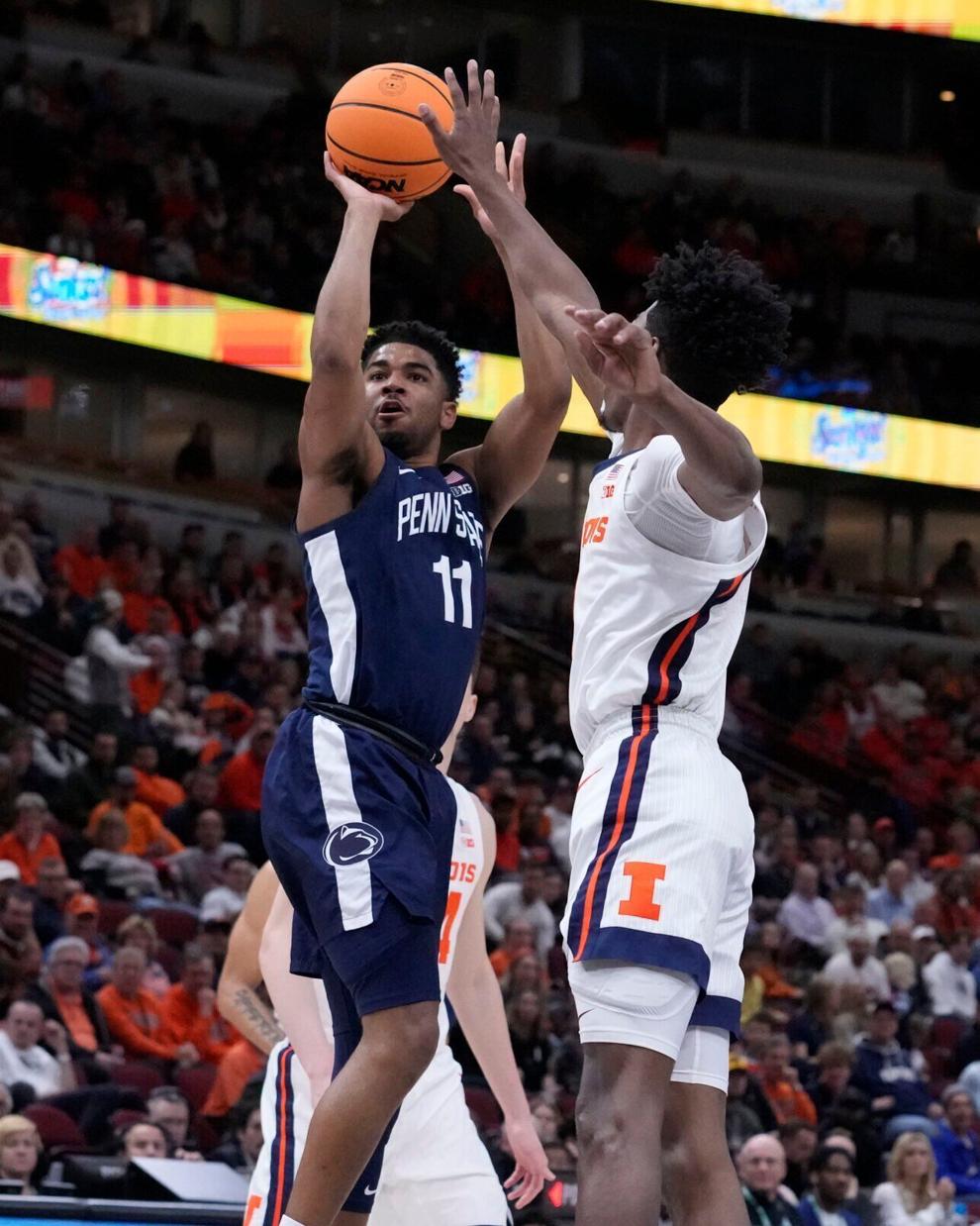 B10 Penn St Illinois Basketball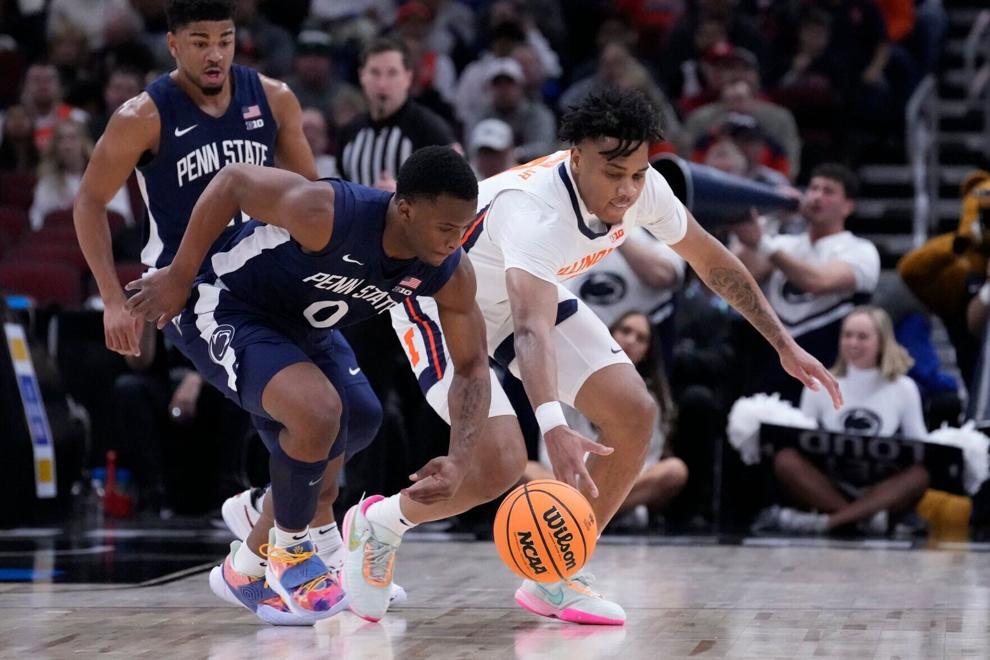 B10 Penn St Illinois Basketball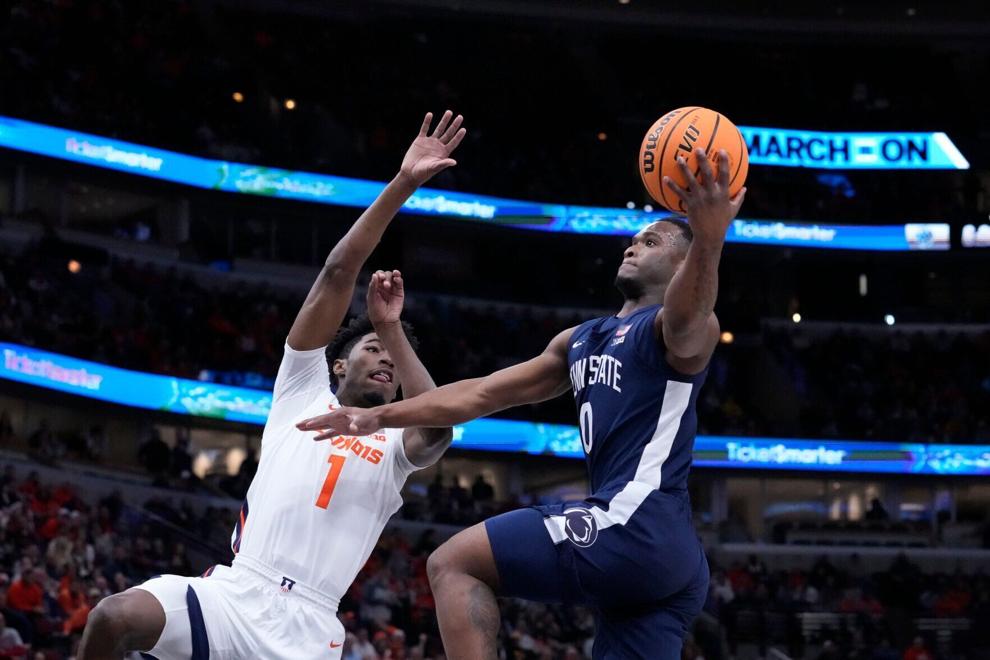 B10 Penn St Illinois Basketball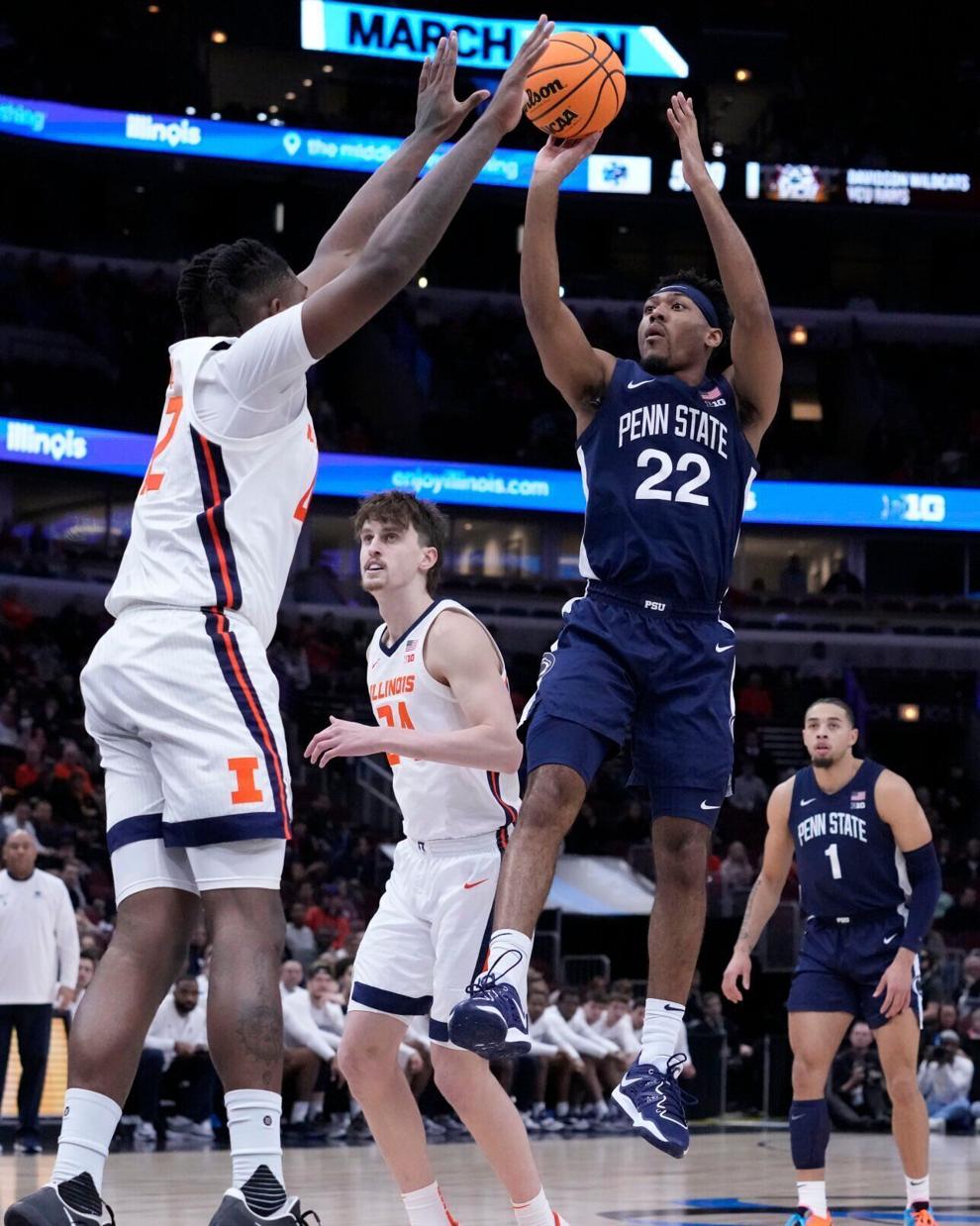 B10 Penn St Illinois Basketball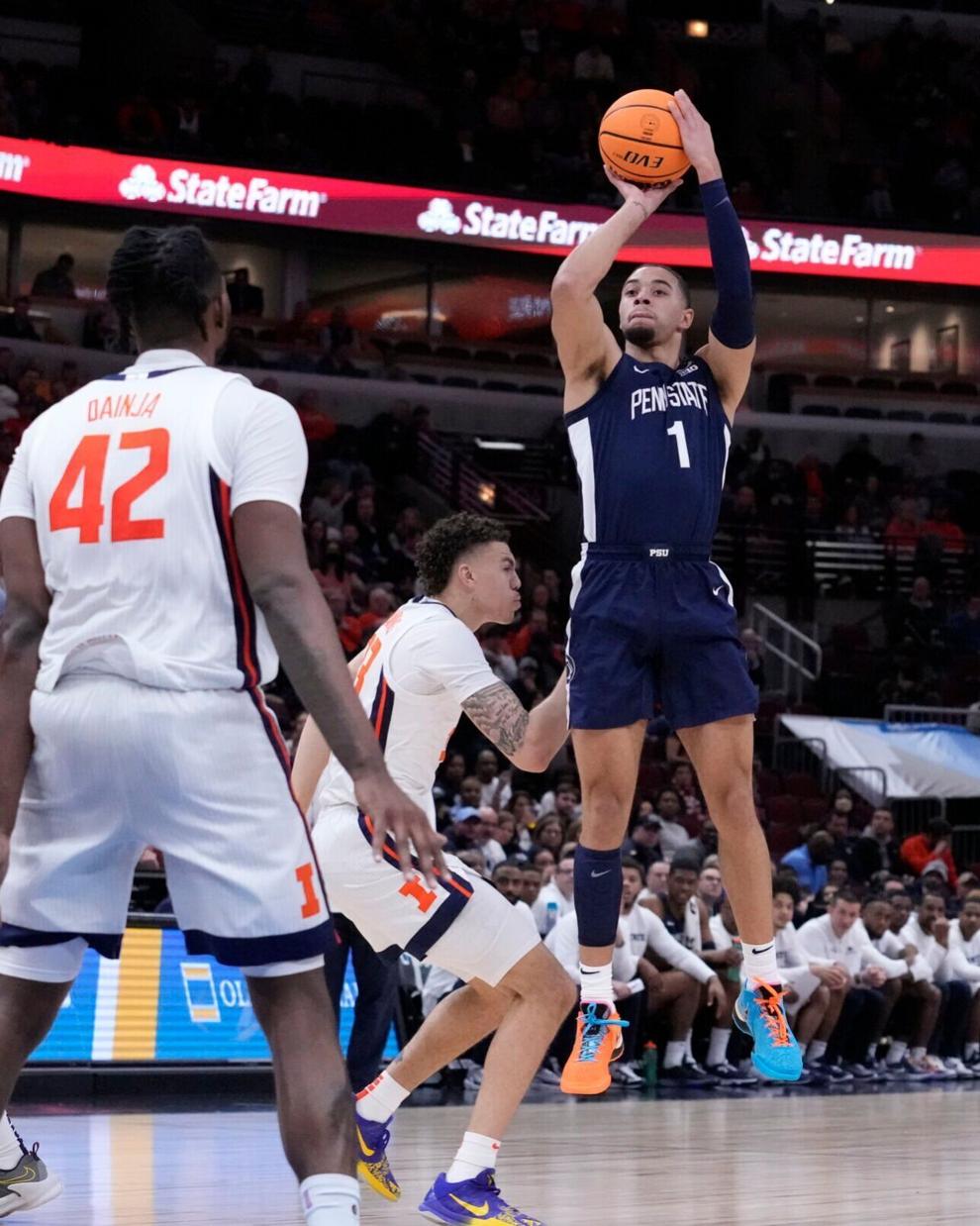 B10 Penn St Illinois Basketball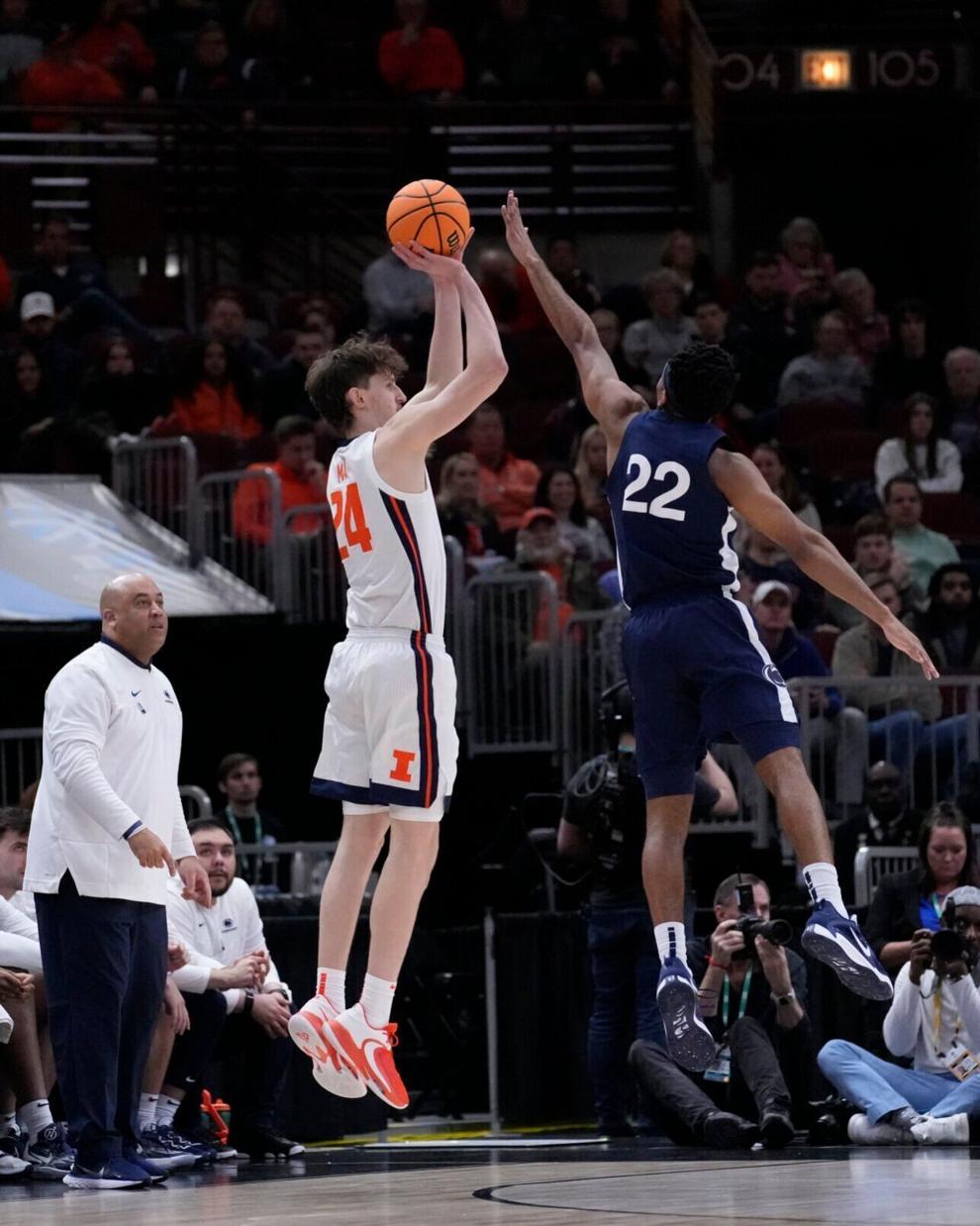 B10 Penn St Illinois Basketball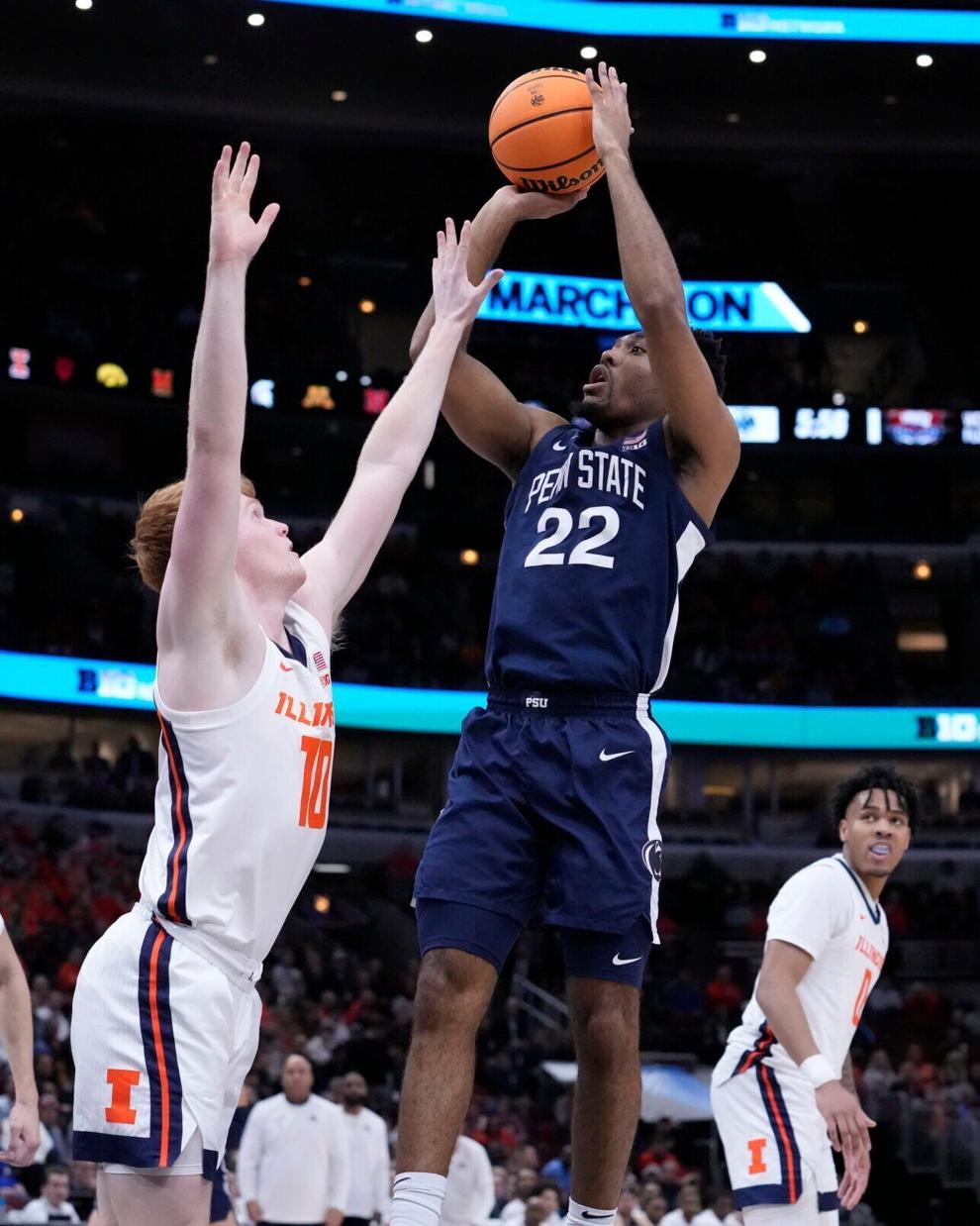 B10 Penn St Illinois Basketball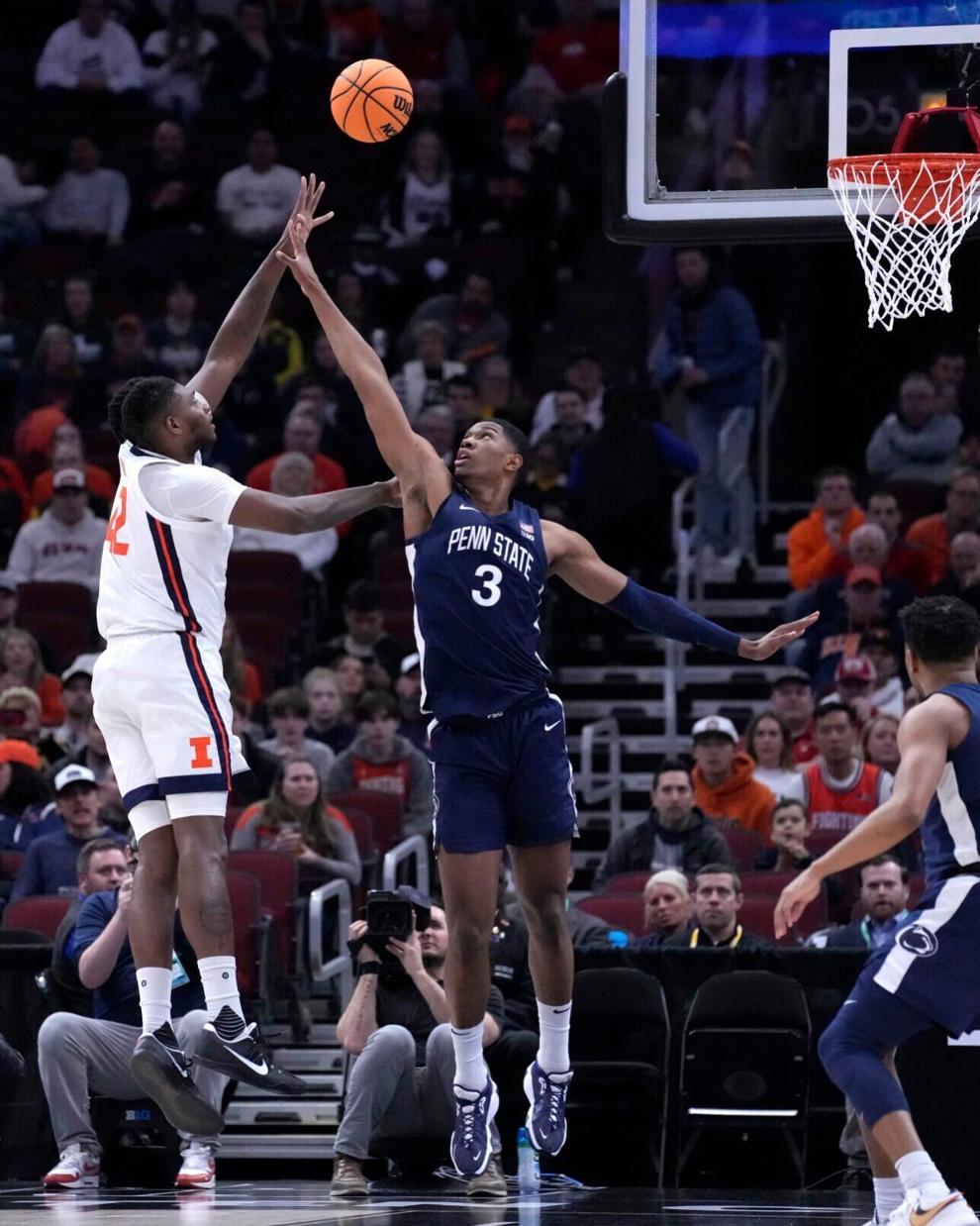 B10 Penn St Illinois Basketball