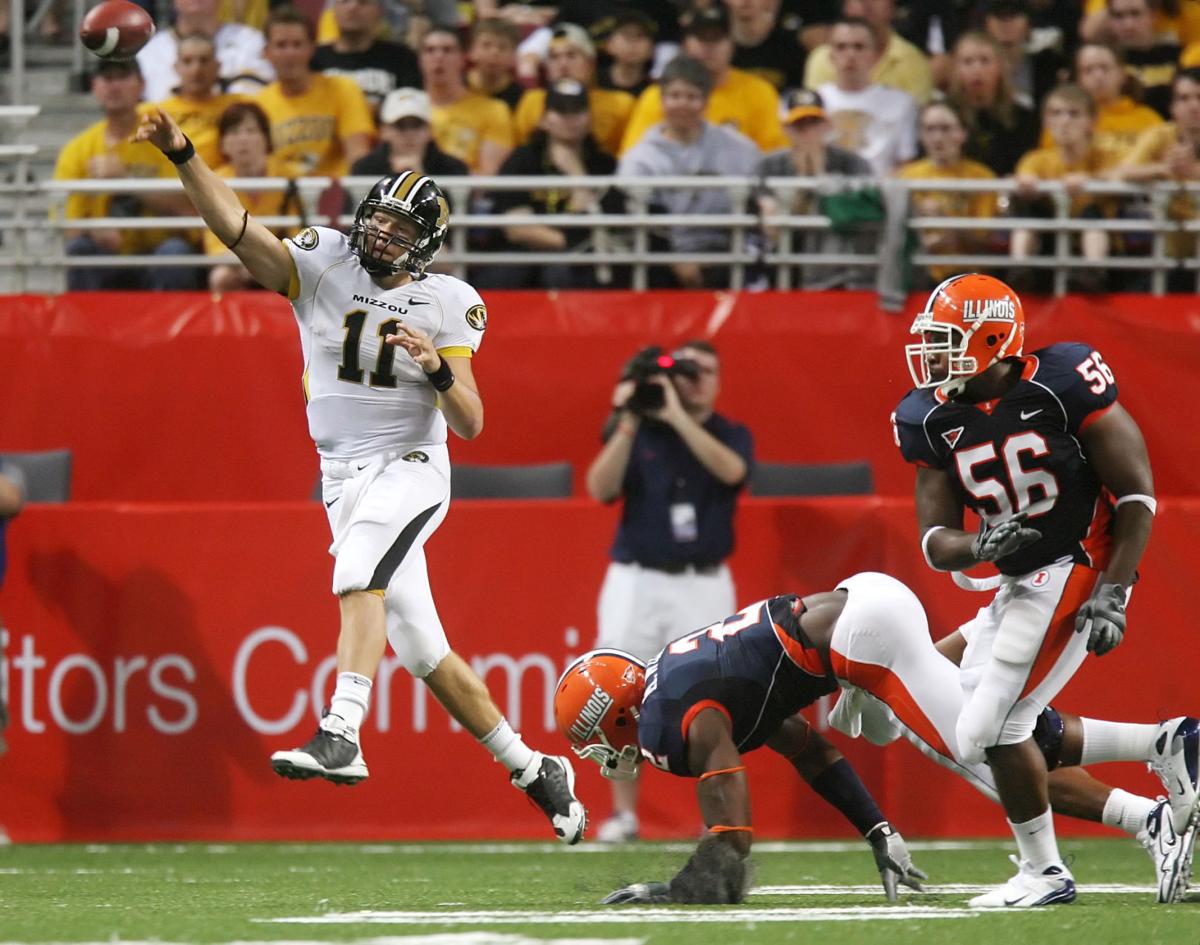 CHAMPAIGN, ILL. • New University of Illinois football coach Lovie Smith wants to renew the series with his neighbors to the west, the University of Missouri.
"I'm always in favor of natural rivalry games," Smith said. "So, yes, we would be in favor of that. We're gonna be recruiting some of the same players. We're both probably about the same distance from St. Louis. There's a reason why that rivalry used to be here, and I'm in favor of bringing all that back."
OK, Smith's off by a tad on his geography. Columbia, home of the Tigers, is 125 miles from St. Louis. Champaign, home of the Fighting Illini, is 178 miles away. But you get the point.
The teams haven't played each other in football since 2010. When the series resumed in 2002, they met six times over nine seasons, with the Tigers winning all six.
The Illini's new athletic director, Josh Whitman, is more guarded on the subject.
"You never say never, but I think that right now, the schedule's been set several years out," Whitman said. "That's been one of the things you're seeing in college football anymore is that the schedules are being set six, eight years in advance.
"So even if we wanted to do something like that, we'd have to start thinking pretty far down the road. You never know. Obviously, it's a great geographic rivalry for us. We enjoy the game in basketball. But we just want to be sure it's a move that makes sense for us to re-engage with them."
Smith spent three seasons in St. Louis, 2001 through 2003, as defensive coordinator of the Rams under Mike Martz. The Rams went to the Super Bowl after the '01 season and in '03 posted a 12-4 record and won the NFC West title. That '03 campaign still stands as the last winning season for the Rams, who now call Los Angeles home.
"I'm on record of how much I thoroughly enjoyed — my family, me, professionally — my time there in St. Louis," Smith said. "The best three years of my life, simple as that. . . .We loved living there."
Whether or not the Mizzou-Illinois rivalry gets rekindled on the gridiron, Smith wants to re-connect with the St. Louis market on a couple of levels.
"As we see it right now, we're close," Smith said. "You know, 2½ hours —whatever — you can get here (to Champaign). They're missing a football team now, so we give them another option to come up here to get that football itch out."
Smith also plans to revive recruiting efforts in St. Louis. In recent years, the Illini haven't drawn many players out of the Gateway City.
"That's gonna change," Smith said. "There was a time when I'd say we had close to 20 players from the St. Louis area. We'll make a strong effort to get some more guys from down there."