By Anderson Kimball Decatur (Ill.) Herald & Review
CHAMPAIGN, Ill. — As the Illinois men's basketball team starts postseason play, it's looking for something it hasn't been able to put together during an up-and-down regular season.
"We still haven't played our best basketball," the Illini's Terrence Shannon Jr. said. "We're still coming together, playing better defense. We still haven't put together a 40-minute game all year. That's what we plan on doing in March."
"I think we're just happy to be getting a third chance, a third shot at them," Illinois' Coleman Hawkins said. "Just being able to get that revenge game in and, like I said, being focused on the tournament. It's still one game at a time, too, so focusing on them. They're the next opponent up. It's kind of not looking back and looking ahead — looking at the one game against Penn State."
The Nittany Lions have beaten Illinois around a couple of the Illini's schematic changes. The team went to the spread offense in the winter after its first loss to Penn State and recently brought Hawkins into the lineup at the five during a recent stretch that included a road loss to Penn State in February.
"The first game, we weren't the same team at all," Hawkins said. "The second game, we didn't come out good at all at their place. No disrespect to them ... not really an energetic environment. Not many people in the crowd. It's not an excuse, but I definitely think it will be hard to beat somebody three times, but you never know in this conference."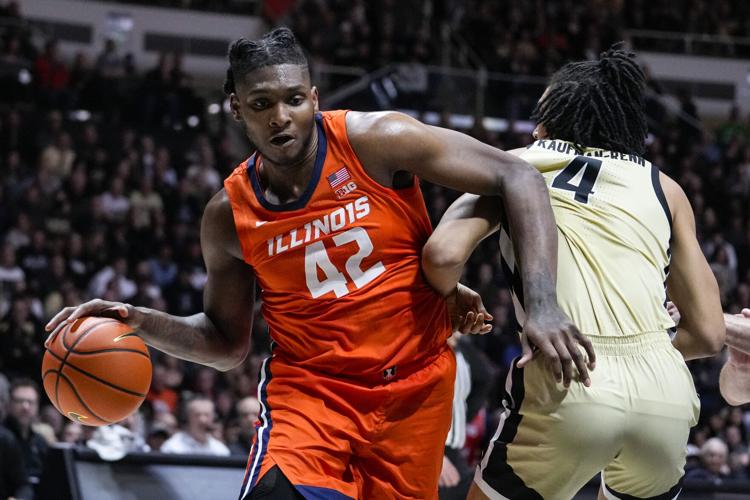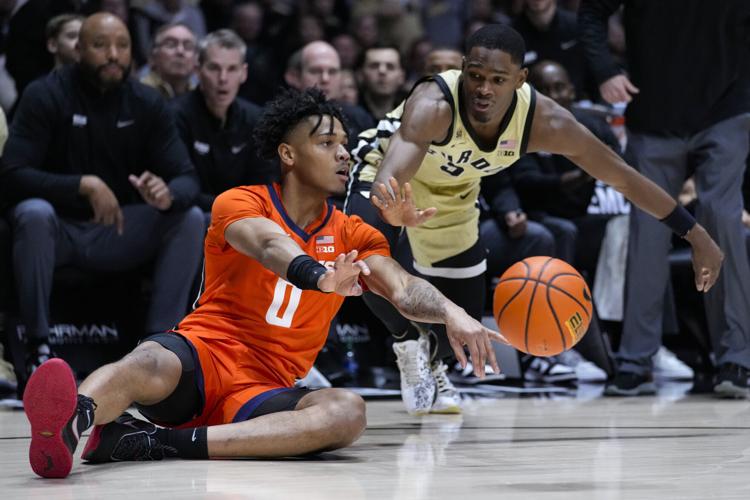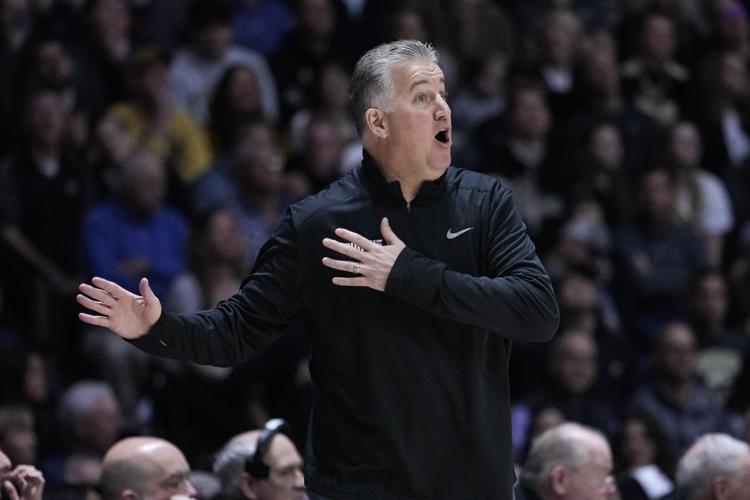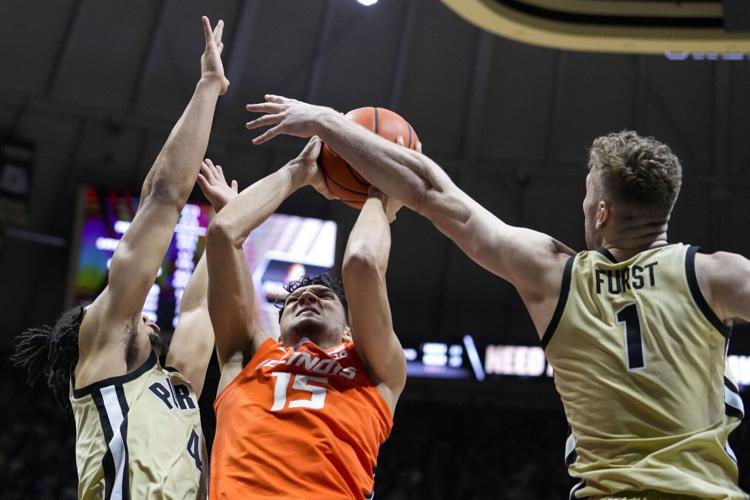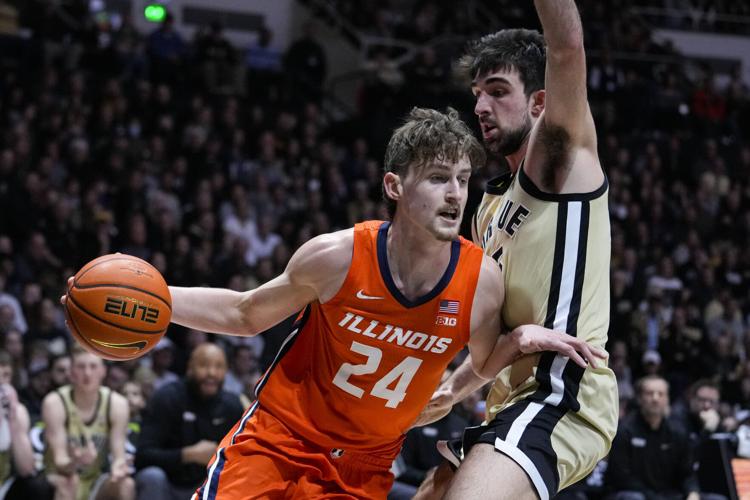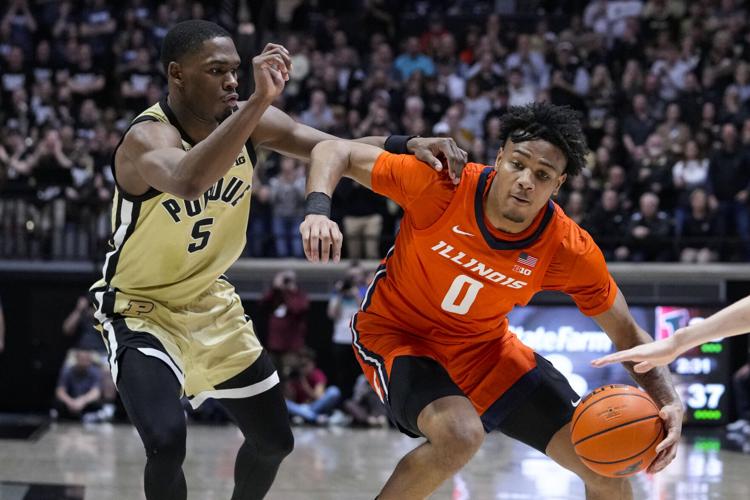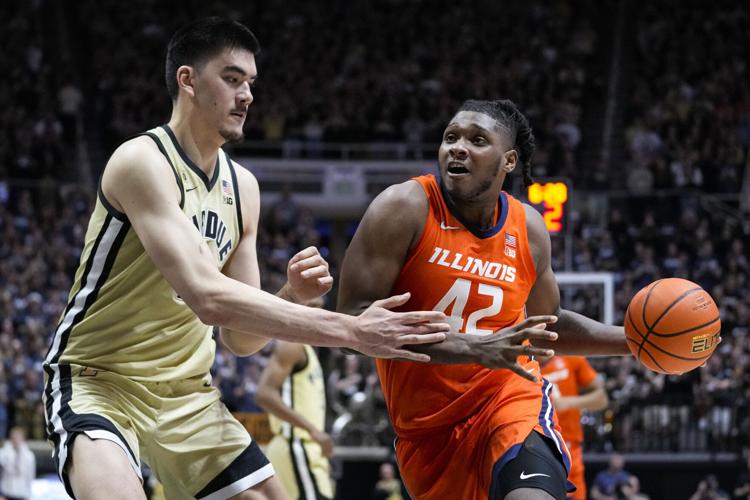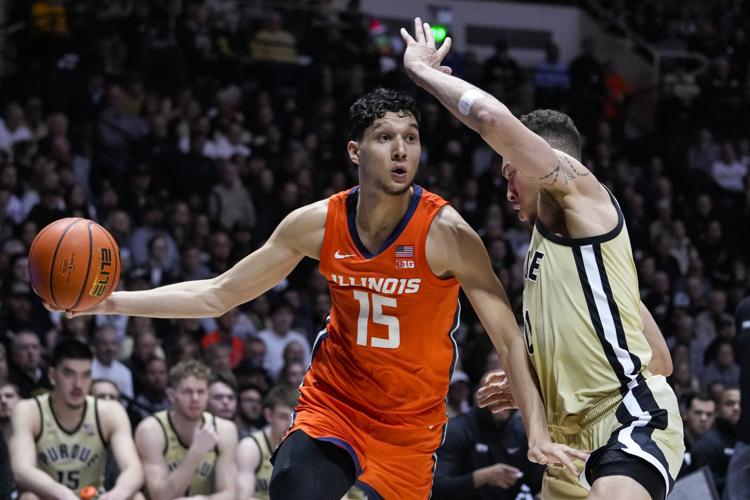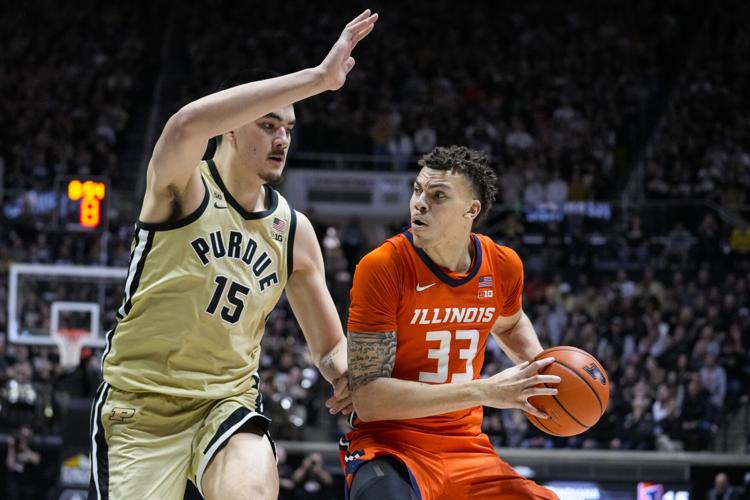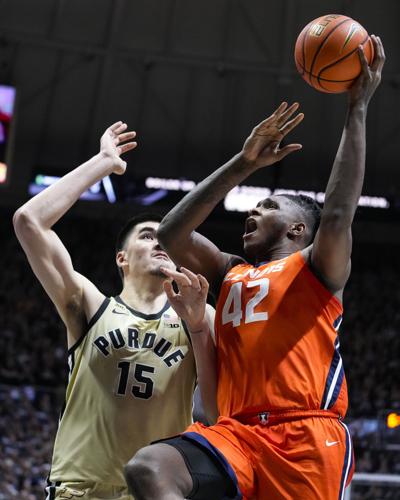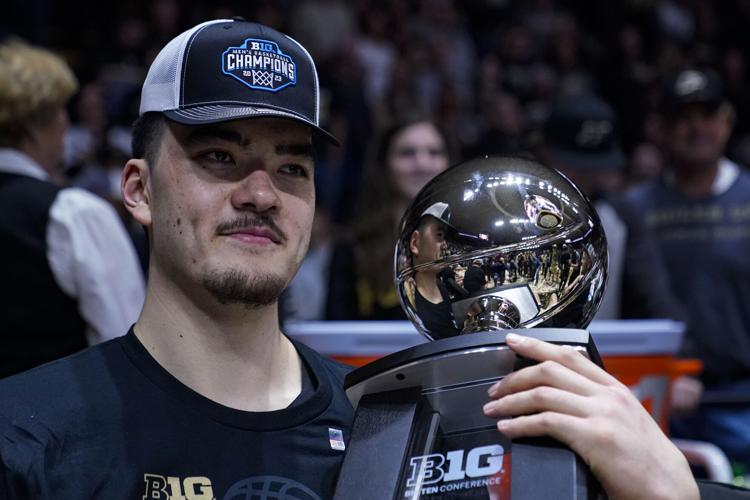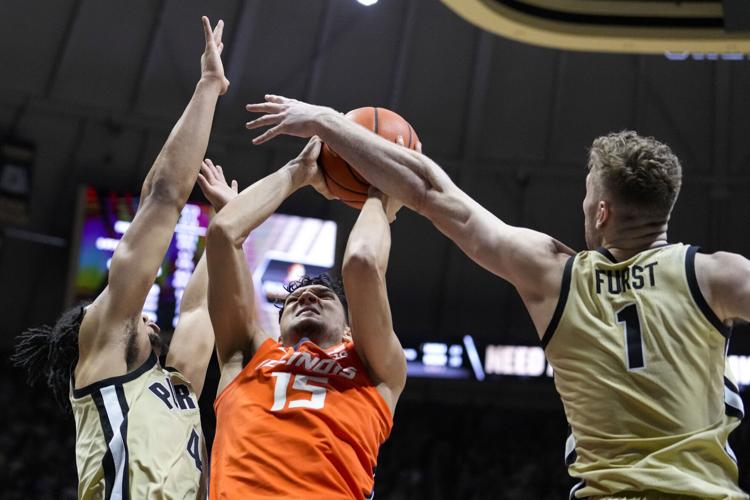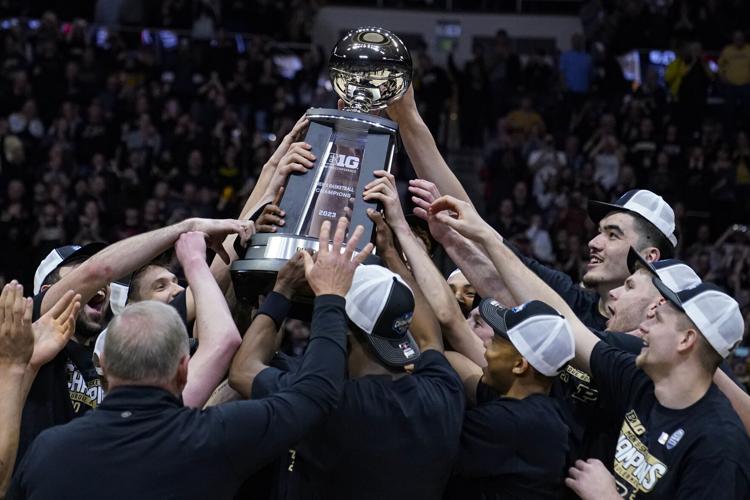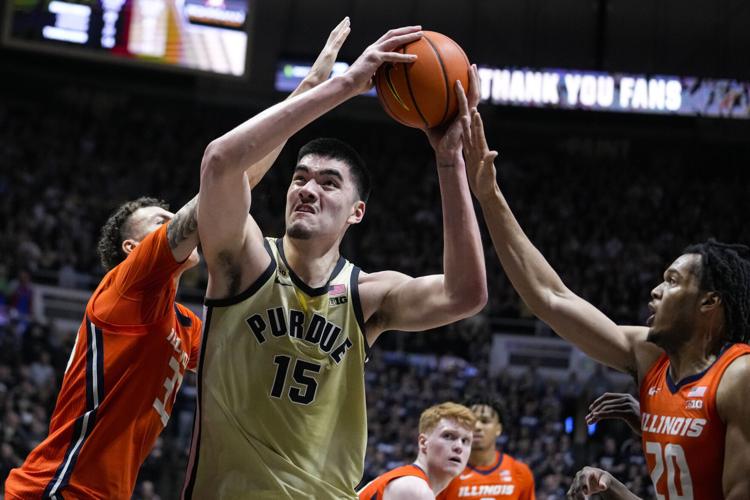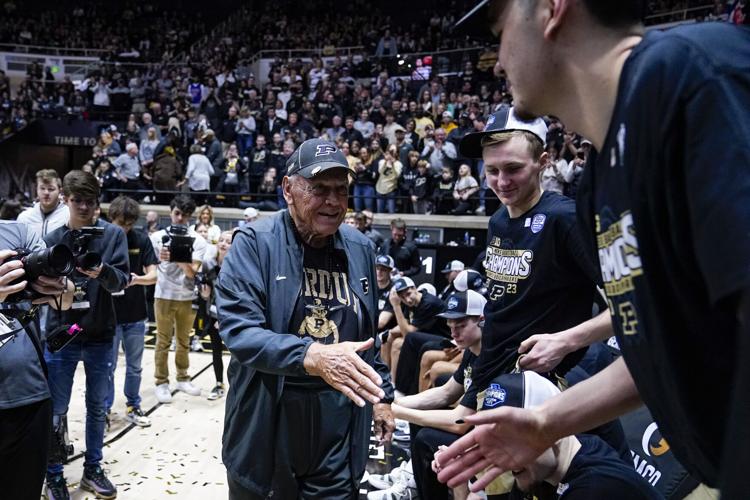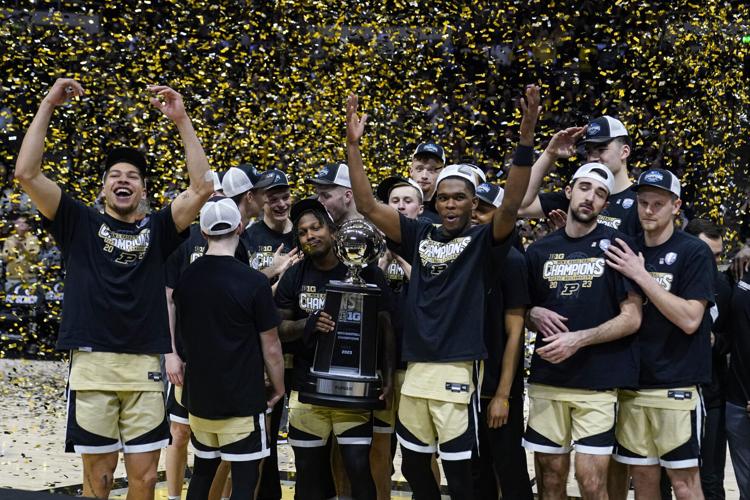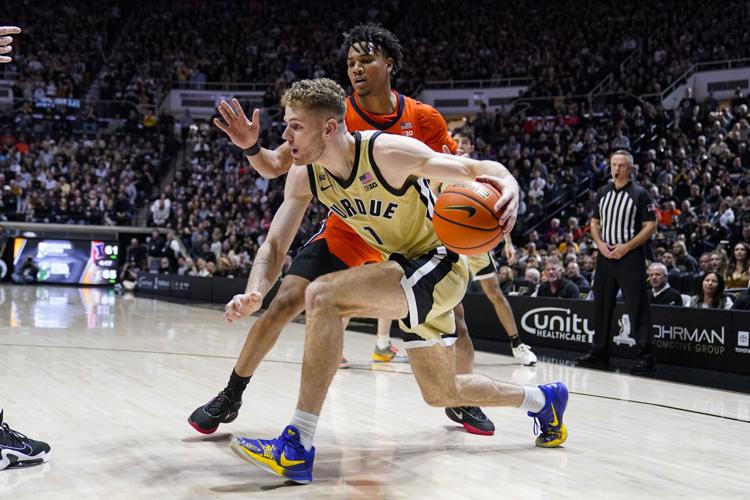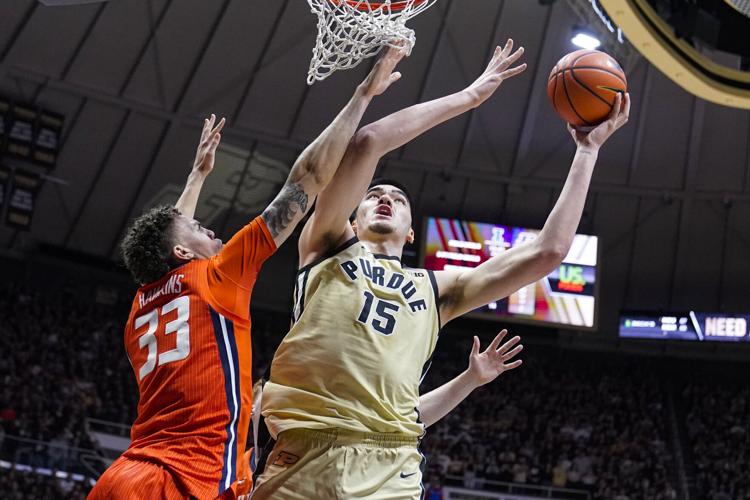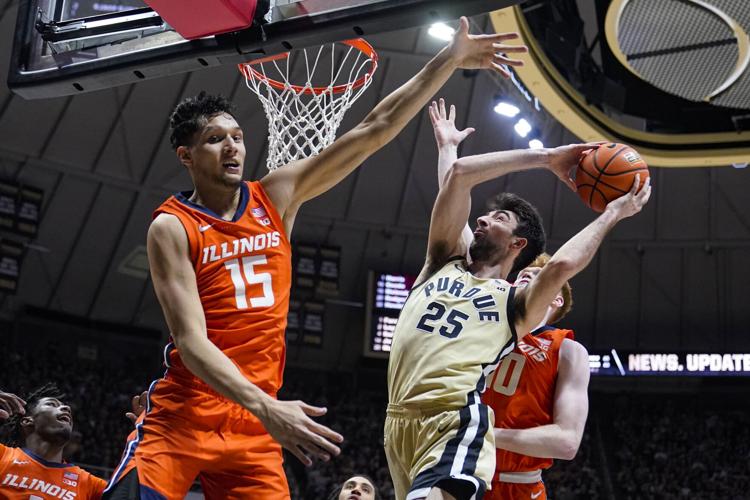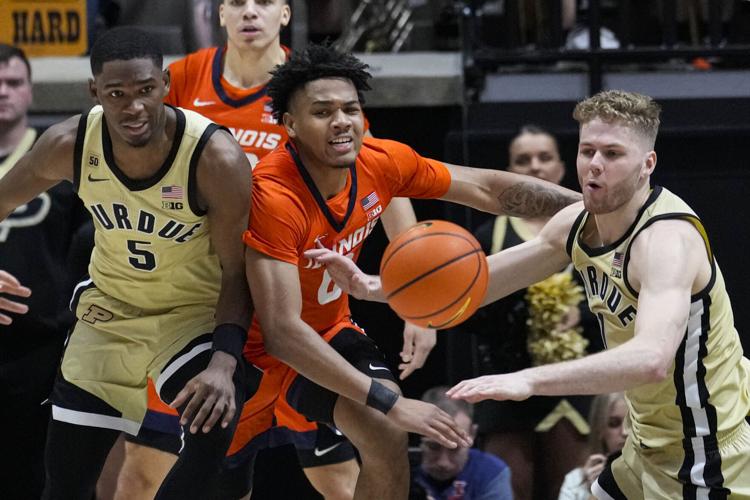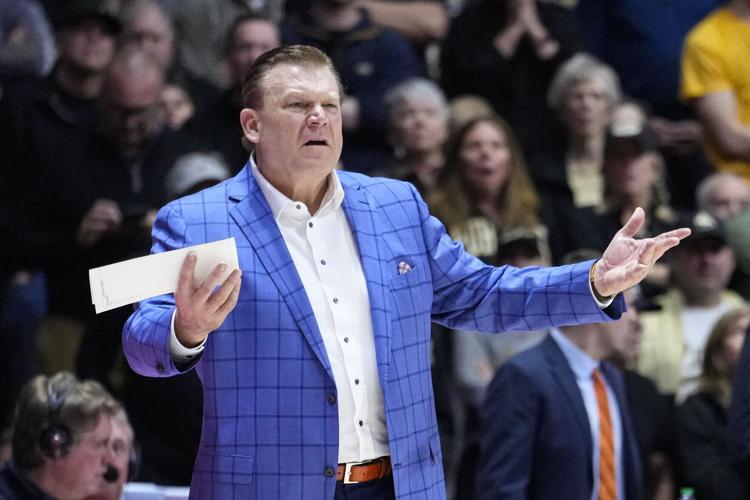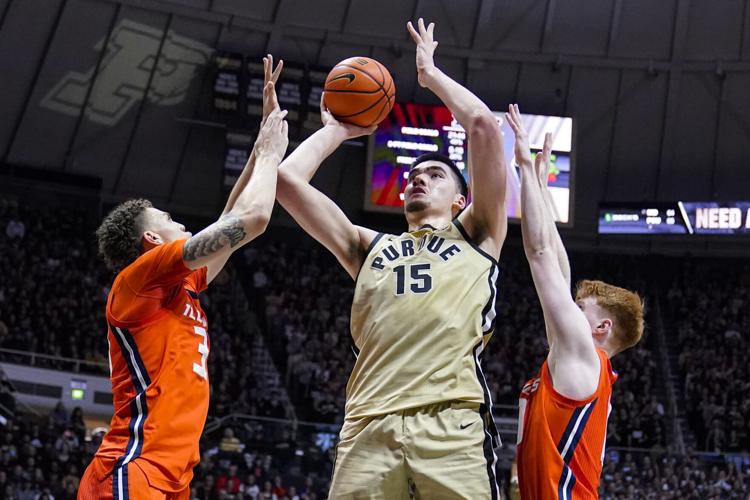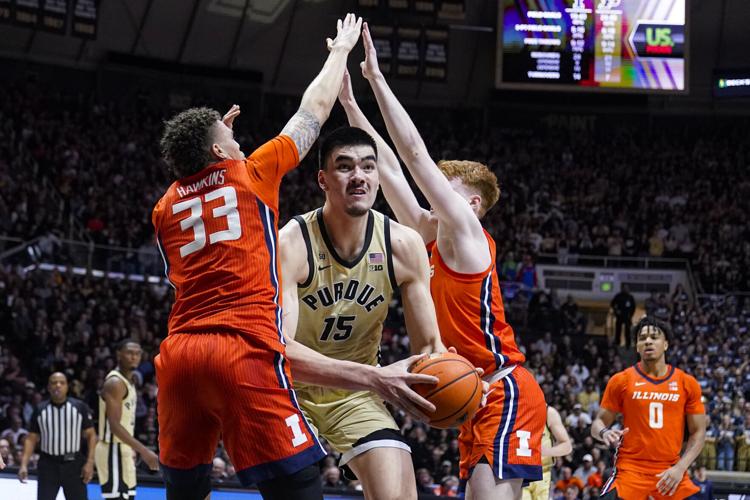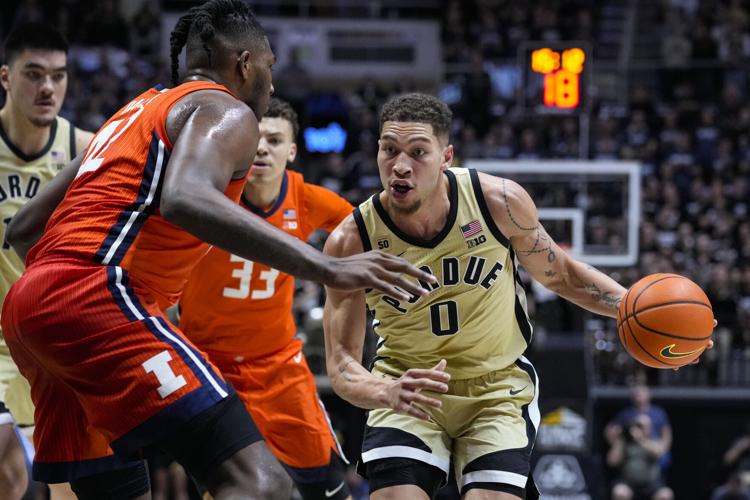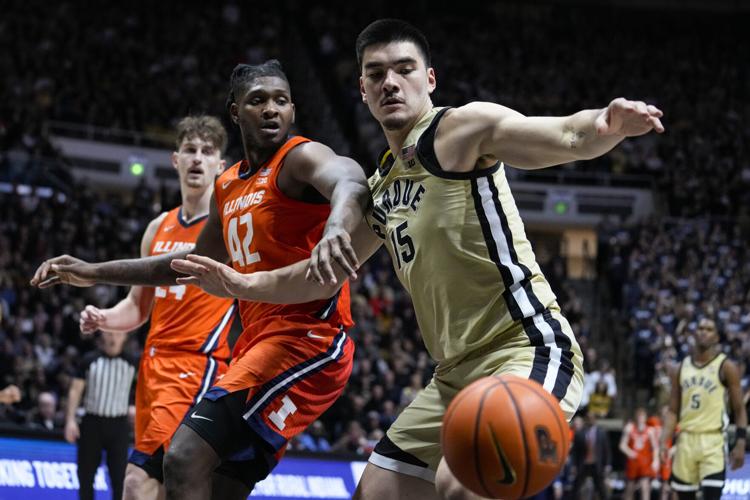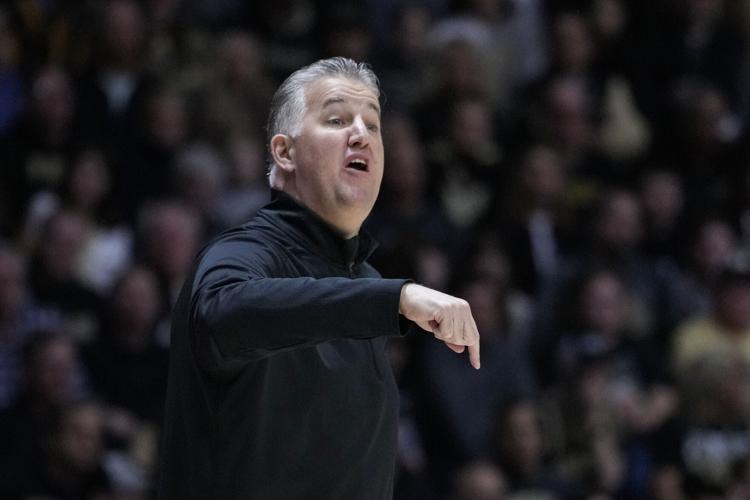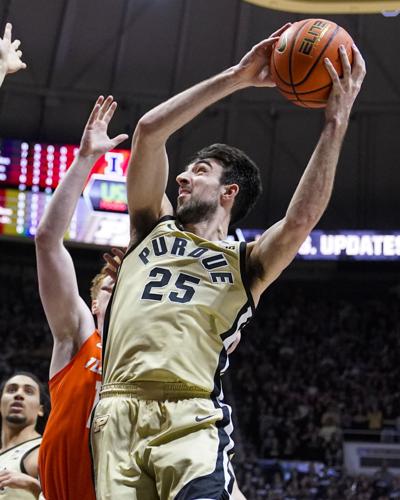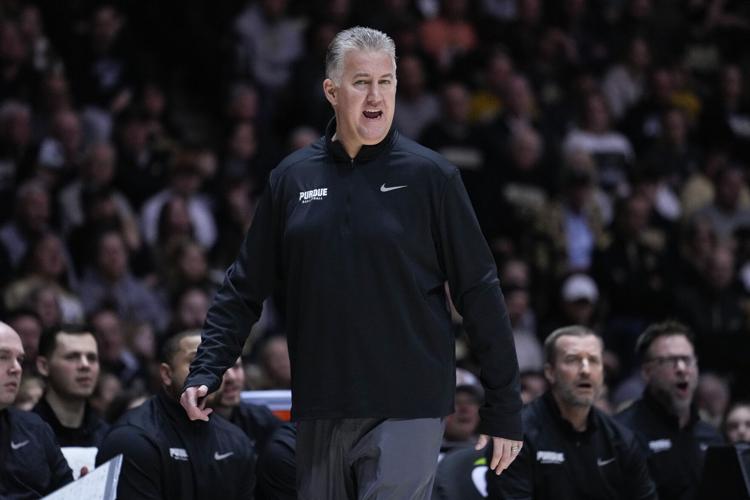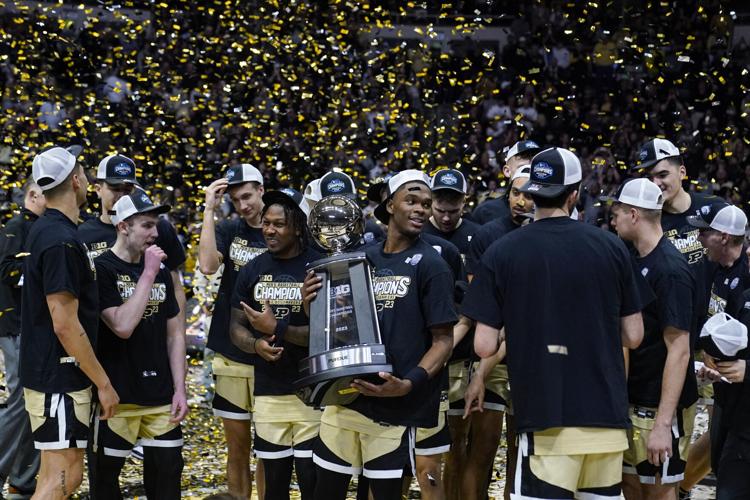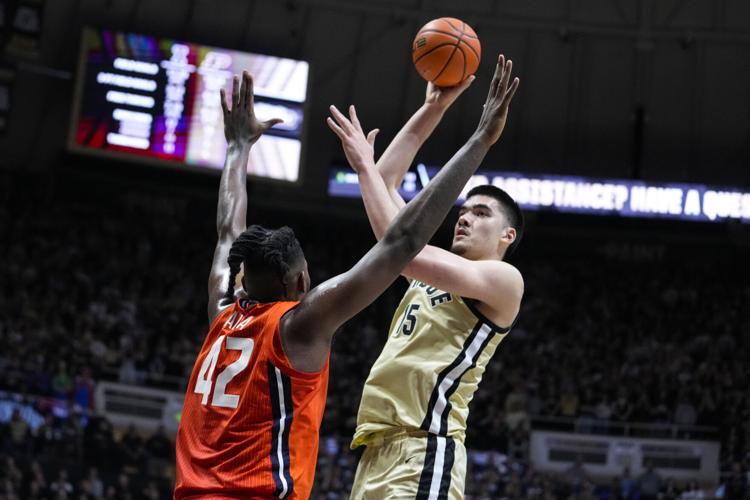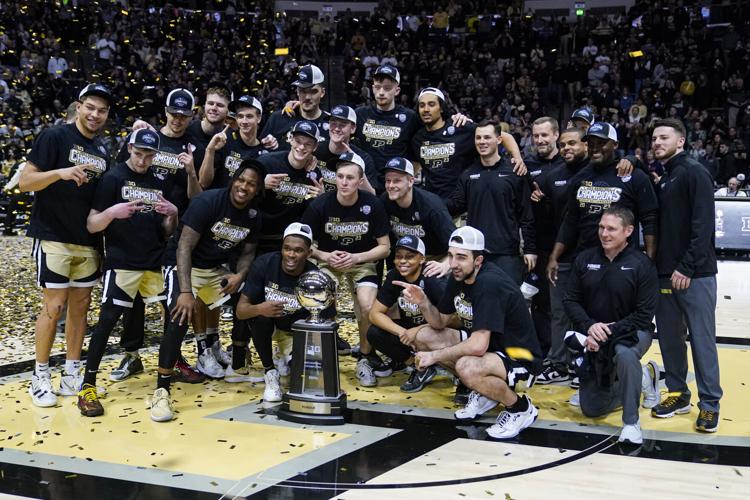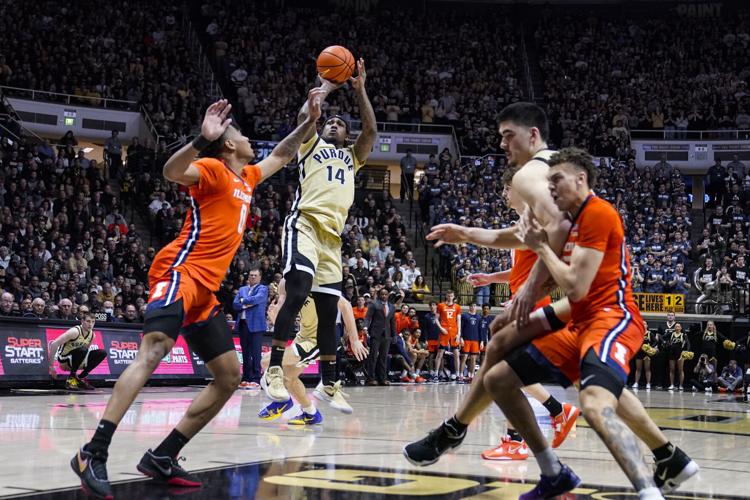 A look at Illinois vs. Purdue basketball on Sunday, March 5, 2023
Here is a look at the Illinois Fighting Illini vs. Purdue men's basketball game on Sunday, March 5, 2023, in West Lafayette, Indiana. 
Part of the recent lineup change for Illinois came because of the loss of its point guard Jayden Epps to a concussion. He "went down" during practice on Feb. 28 ahead of the game against Michigan and was hospitalized overnight before being released. Epps was in uniform and participating in shootaround at the end of Tuesday's practice, and Illinois coach Brad Underwood said he is in concussion protocol and will travel with the team to Chicago for the Big Ten Tournament.
Getting Epps back at any point in the postseason would be a boost for the Illini. Hawkins and Ty Rodgers have played some point as bigs, while Shannon spent some time bringing the ball up in the team's season finale. The team's offense had early turnovers and disjointed execution against Purdue, which played a big role in the hole the team got itself into.
Illinois did put together a second half that made the game interesting, and it will search to extend that part of the game for two halves this postseason.
"We plan on winning the Big Ten Tournament, and we have to play well in order to do that," Shannon said. "We'll have a lot of momentum going into March Madness playing well with winning the Big Ten Tournament."
Follow Anderson Kimball on Twitter at: byAndy Kimball
Illinois vs. Penn State
When: 5:30 p.m., Thursday
Where: United Center, Chicago, Illinois
Records: Illinois 20-11, 11-9 Big Ten; Penn State 19-12, 10-10
Series; Last meeting: Illinois leads 32-21; Penn State won last meeting 93-81 (Feb. 14, 2023)
TV; radio: Big Ten Network; WSOY 1340 AM (Decatur), KFNS 590 AM (St. Louis), WJBC 93.7 FM (Bloomington-Normal), WCRC 95.7 FM (Effingham)
About Illinois: Illini fell to Purdue in the season finale on Sunday ... Terrence Shannon Jr. leads the team in scoring with 17.1 points per game. ... Matthew Mayer has been in double figures in the past seven games and is second on the team with 13.0 points per game. ... Freshman Ty Rodgers has played 22 minutes or more in six of the past seven games.
About Penn State: Nittany Lions won both matchups against Illinois by double digits. ... Jalen Pickett was a first-team All-Big Ten selection, and had 41 points in the team's win over Illinois in February. ... Penn State is seventh in the country in 3-point percentage (38.9%) and has four players in its rotation shooting over 39% from 3. 
Locations
Mizzou Matters
Get the latest Mizzou sports news from Dave Matter!.