March 26, 1973: Bill Walton's nearly perfect night at the Arena
The NCAA had a no-dunking rule at the time, otherwise it would have been 25-of-26 for Bill Walton and 52 points. But the big red-head had four baskets nullified for offensive goaltending and thus "settled" for 44 points on 21-of-22 shots. With the help of a couple of free throws Walton's 44 points was a championship game record in UCLA's 87-66 basketball victory over Memphis State on March 26, 1973 at The Arena.
Walton scored on tip-ins and turnarounds, ripped down 13 rebounds, and was intimidating on defense. Give an assist to Bruins teammate Greg Lee for Walton's magical night _ actually, give him 14 assists on one lob pass after another over the Tigers' defense to Walton under the basket. The victory was the 75th in a row for coach John Wooden's UCLA dynasty, giving the Bruins nine national titles 10 years. "I can see where people in the pros think (Walton's) worth $2 million," said Memphis coach Gene Bartow, who once coached at St. Charles High. "Isn't he something?"
Bill Walton in the NCAA title game at The Arena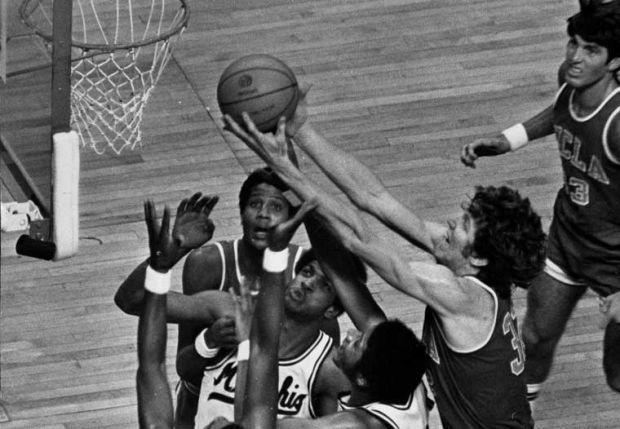 Bill Walton, Billy Buford, Larry Farmer, Keith Wilkes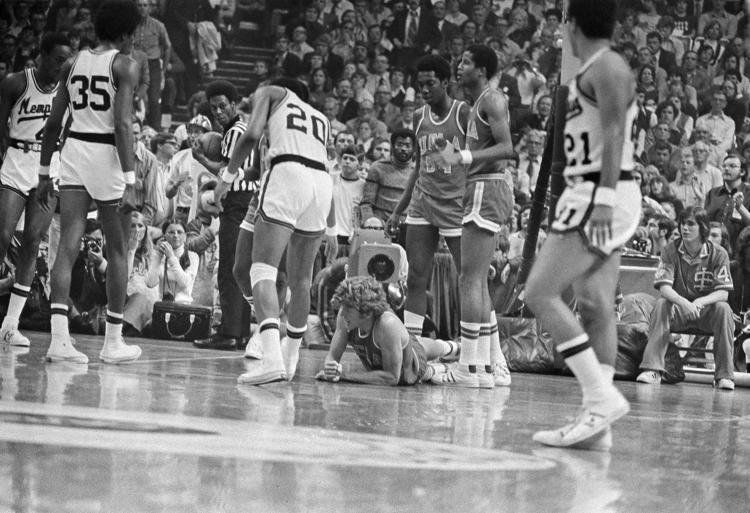 NCAA Tournament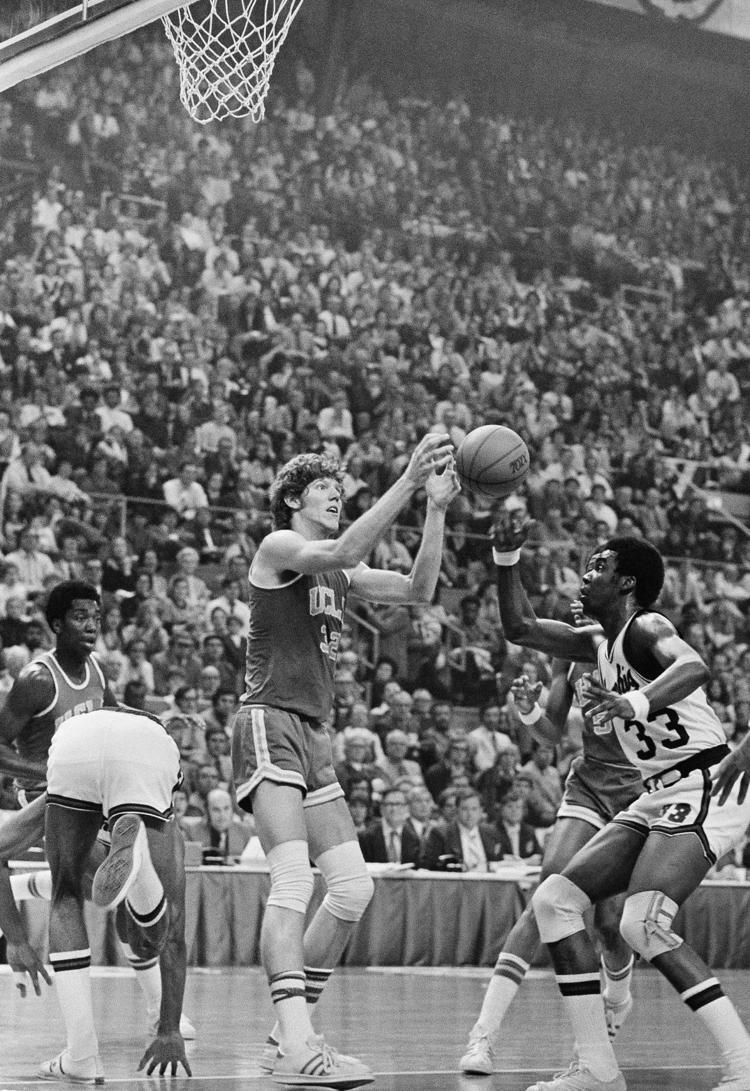 Bill Walton
Walton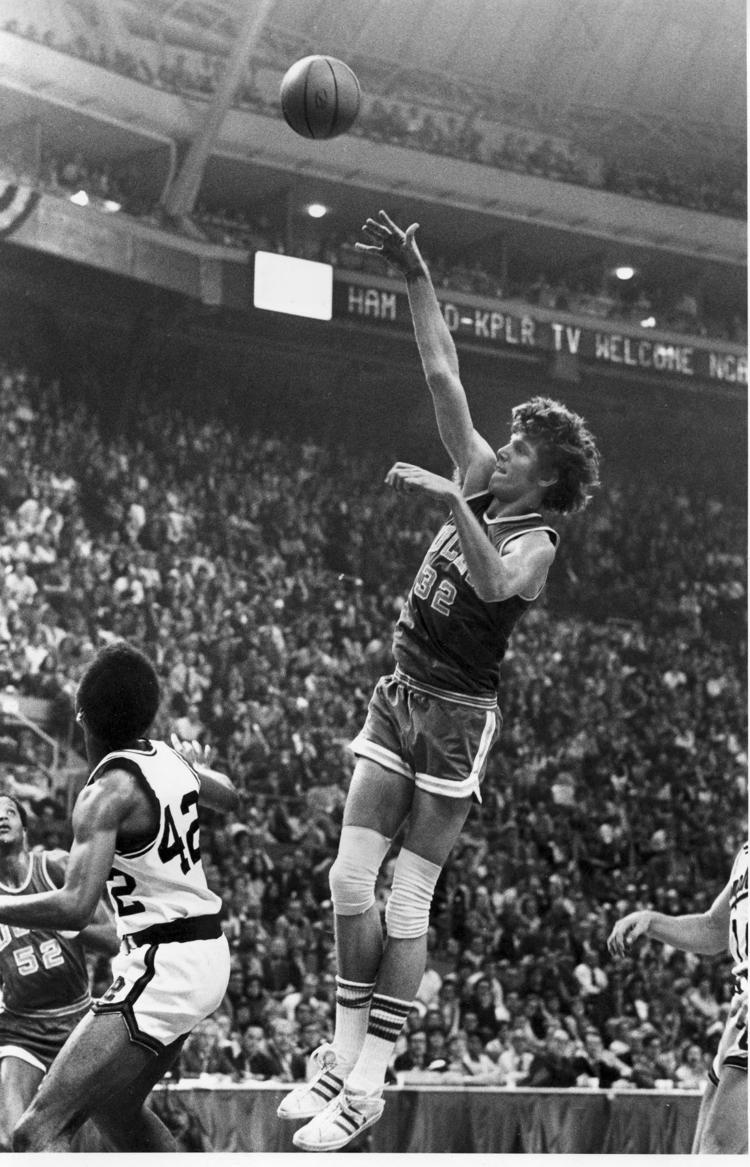 NCAA Tournament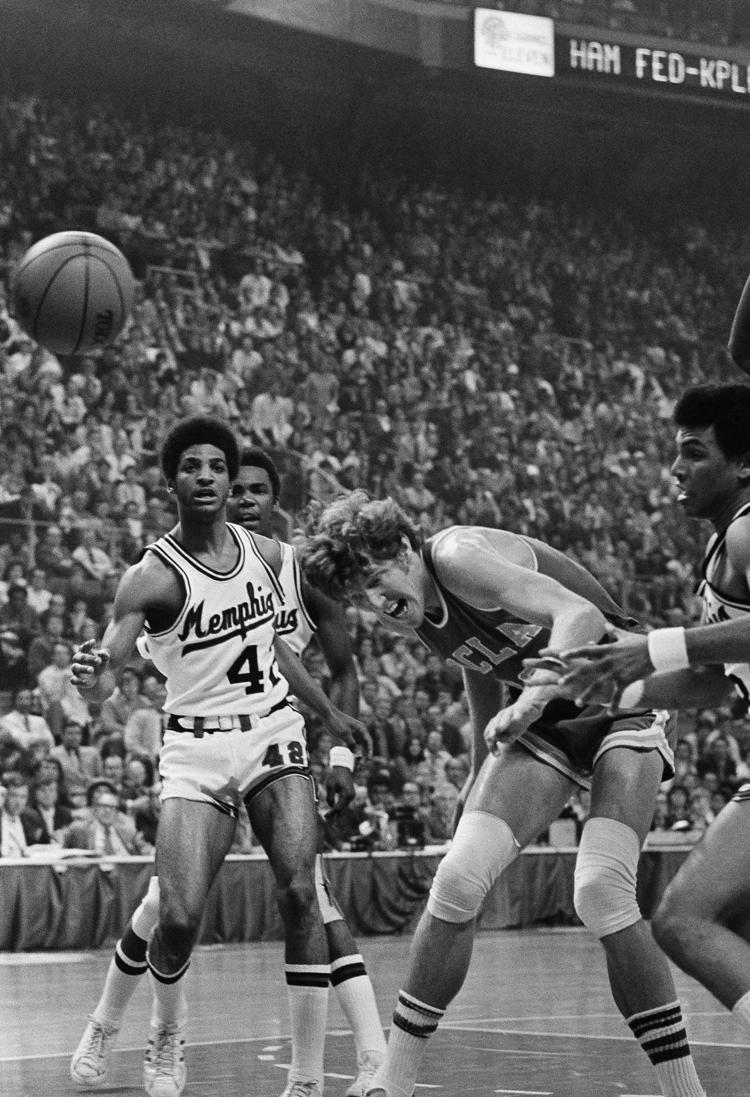 Bill Walton, Larry Finch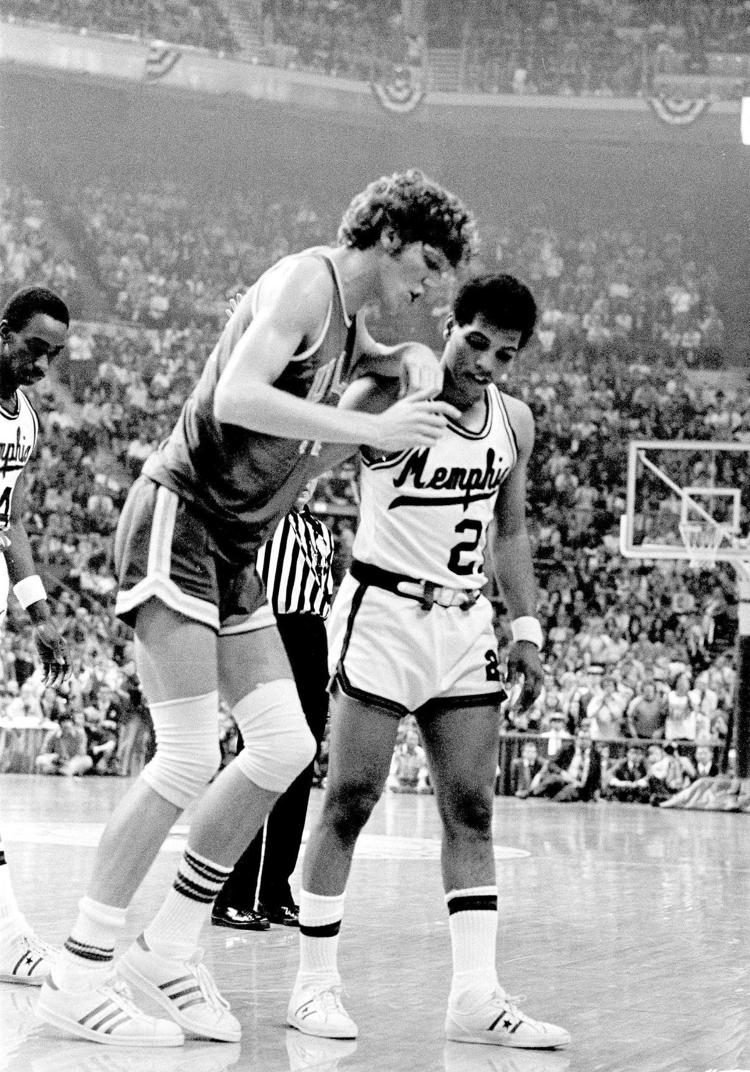 UCLA Memphis State University Basketball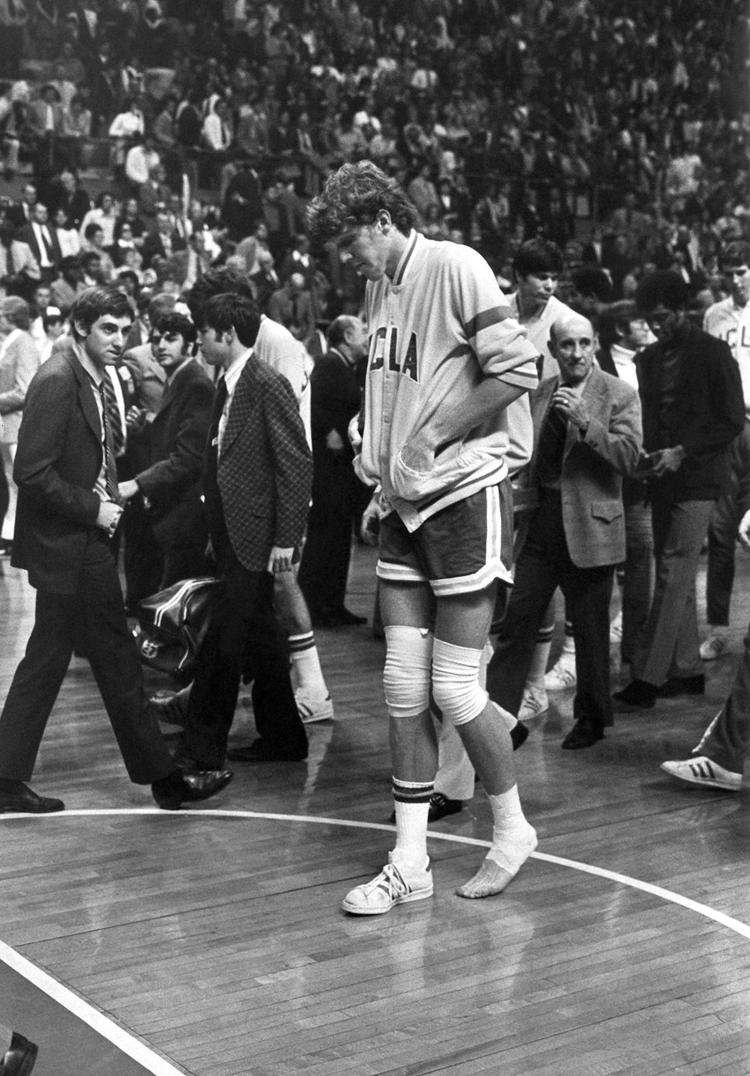 John Wooden, Gene Bartow