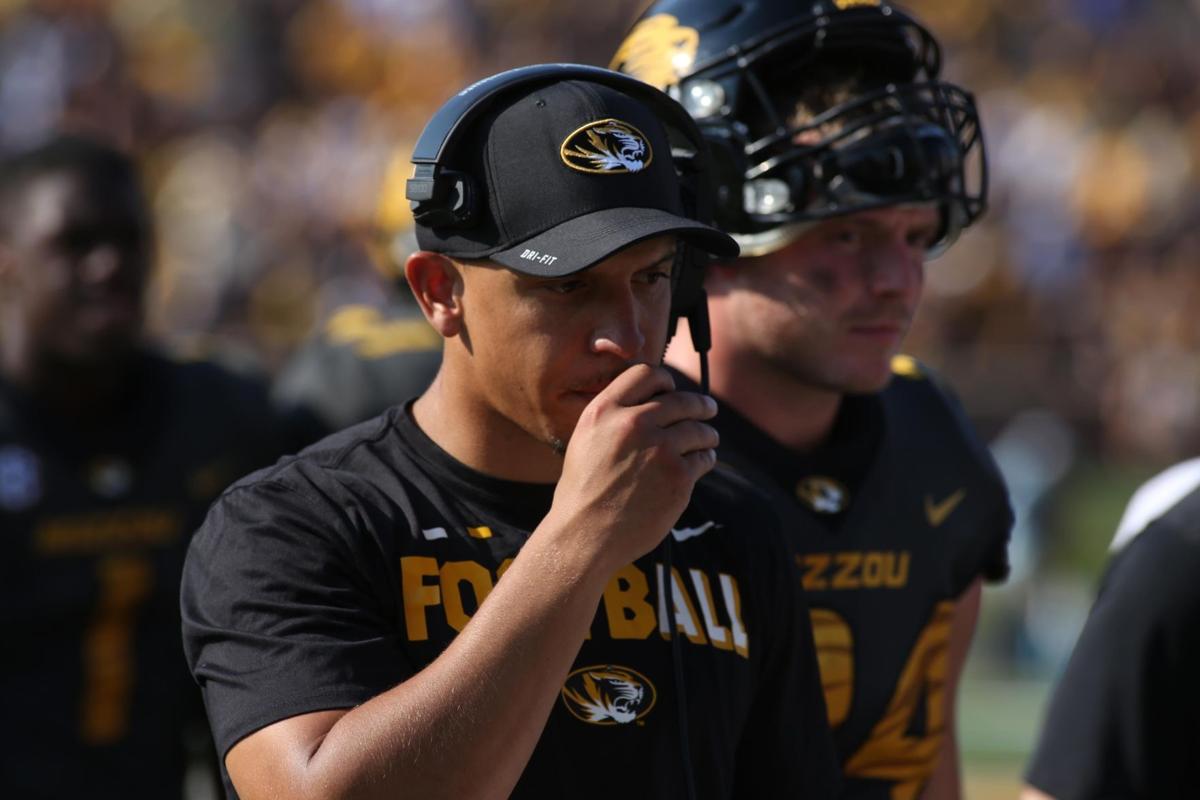 COLUMBIA, MO. • For all the preseason hoopla surrounding Missouri quarterback Drew Lock and his collection of playmakers, the Tigers don't salvage their 2017 season without the defensive turnaround that spurred their six-game winning streak.
Lock provided the offensive fireworks, but after a surprising September coaching change, the defense gradually stabilized, led Mizzou back to the postseason for the first time in three years and — here's the big payoff — gave Barry Odom another year to coach his alma mater and, again, retool his staff.
As Odom's third season in charge kicks off Saturday when Tennessee-Martin visits Columbia, his defense hasn't escaped scrutiny. Led by a new full-time coordinator and a deeper, more seasoned crew of assistants, Odom expects his defense to take further steps this fall.
Last year's progress took weeks to develop. Is it reasonable to expect a better defense when the season begins with Saturday's 3 p.m. kickoff?
"Obviously you've got to see it on Saturdays, but I feel like right now we're way ahead of where we were at any time last year," said defensive coordinator Ryan Walters, who was promoted to that role in December and will handle the play-calling on game days this year. "Just everybody's on the same page. You're not having to correct mistakes more than once, really. The buy-in and the culture is ahead of where we were."
Mizzou's defense could barely function, much less tackle or cover during last year's 1-5 start, but things began to turn around in October. For the season, Mizzou allowed less than 5 yards per play in five of its seven wins. The Tigers gave up 109.1 rushing yards per game in their victories, 218.5 in their losses. The defense forced 14 turnovers in those seven wins, just three in the six losses. The blame for the season-ending loss to Texas in the Texas Bowl fell on a lifeless offense: The defense held the Longhorns to 3.9 yards a play, Texas' second-lowest average in more than two years.
The latest phase in Mizzou's defensive evolution began in the offseason. Odom had a vacant staff position after he fired coordinator DeMontie Cross two games into the 2017 season, and after the regular season he handed that title to Walters and hired veteran assistant Vernon Hargreaves to take over Cross' duties as inside linebackers coach. This summer, Odom quietly made another move that gives the staff another experienced set of eyes, hiring longtime NFL assistant Ted Monachino as senior defensive analyst. Monachino, a Mizzou linebacker in the 1980s, spent the last 13 seasons as an NFL defensive assistant, the last two as Indianapolis' coordinator. As an analyst, he's not allowed to coach players on the field, but he can assist with game-planning and scouting. Monachino, Hargreaves and second-year defensive line coach Brick Haley come into the season with a combined 84 years of experience on college or NFL staffs.
"This has been the best staff I've been on in terms of everyone being on the same page," Walters said after Tuesday's practice. "There's no egos involved. Everybody philosophically is speaking the same language. If there's confusion or disagreement, we just talk about it instead of having anyone's feelings get hurt or anything like that. We have conversations, come to a conclusion and when we leave (the meeting room) everyone's on the same page and in agreement. It's a healthy environment and a competitive environment."
On the field, the Tigers don't have established edge rushers at defensive end or proven playmakers at safety. Newcomers will have to contribute at both spots, like Oregon transfer Khalil Oliver, who arrived on campus in July and quickly won the starting free safety job. Elsewhere, there's experience, especially at defensive tackle and linebacker.
"We're all older," junior middle linebacker Cale Garrett said. "A lot of people came back. ... We're all more comfortable playing the game."
It's defense that landed Odom in this position in the first place. Four years ago he earned a reputation as a rising coordinator at Memphis, then returned to his alma mater in 2015 as Gary Pinkel's coordinator and produced the nation's No. 6 defense. He soon earned the promotion to head coach based largely on his short but vaunted track record coaching defense.