COLUMBIA, Mo. — Isaiah Spiller had one man to beat. Texas A&M's running back burst out of the backfield like a cannonball with only Missouri safety Jaylon Carlies between him and the end zone.
But like this Tigers team countless times already in 2021, Carlies whiffed on the opportunity. He lunged right, Spiller leaned right and the Tigers never recovered their footing. Spiller sprinted 48 yards untouched into the north end zone and probably could have dashed all the way to Moberly.
"I came down a little wobbly," Carlies said, "a little loose."
Carlies was hardly the only offender in Mizzou's latest crime against well-played football, but the missed tackle embodied the Tigers' struggles in their latest missed chance to turn around their season. Mizzou littered Faurot Field with penalties, turnovers and defensive breakdowns. Texas A&M left with a 35-14 win.
Hosting the same Aggies team that just dethroned top-ranked Alabama, the Tigers (3-4, 0-3 Southeastern Conference) never gave themselves a chance. Mizzou gave away 106 yards on 13 penalties, its most since 2016. Connor Bazelak threw interceptions on two of MU's first four possessions for an offense that produced a season-low 328 yards. The defense wilted against the run (again) and allowed two 100-yard rushers to graze on Faurot Field.
Last week, the Aggies (5-2, 2-2 SEC) needed a last-second field goal to clinch the dramatic victory. On Saturday, they needed all of 12 minutes to bury Mizzou.
"Obviously," Tigers coach Eli Drinkwitz said, "the slow start doomed us."
That's an understatement.
With a season-high crowd of 48,139 on hand, including a hearty swath of Aggies maroon, Mizzou sabotaged its chances with a dreadful opening sequence. A dropped pass. An illegal shift penalty. An interception. Deep in Texas A&M territory, Bazelak misfired for Tauskie Dove and instead hit A&M's Jaylon Jones between the numbers.
"Just a missed throw," Drinkwitz said.
A&M turned the takeaway into a touchdown four plays later, a 2-yard pass from Zach Calzada to Ainias Smith. The Aggies had just gotten started.
Spiller and understudy running back Devon Achane took turns tormenting the Tigers and ripped off touchdown runs of 48 and 20 yards, respectively, on the next two series. Both would have scored easily if Mizzou played two-hand touch. Once again, the Tigers' woeful defense lived up to its reputation. Against the nation's worst defense against the run, Spiller finished with 168 yards on 20 carries. Achane was close behind with 124 yards on 16 carries.
"They've had problems stopping the run and we wanted to run the football," A&M coach Jimbo Fisher said. "It would have been bad if we couldn't have run it."
Achane's TD extended the Tigers' troubles coming out of the locker room in SEC play: Kentucky, Tennessee and A&M walloped Mizzou by a combined 63-10 in the first quarter.
"We can't just wait to see what the opposing team has to offer," Dove said. "We should come out from the get-go with a cut-throat mentality."
Mizzou's offense played a major role in the sluggish start. Bazelak threw two more interceptions in the first half — an Aggies' penalty erased one of them — but the Tigers' longest drive of their first five series covered only 20 yards. Tyler Badie willed Mizzou onto the scoreboard with a 32-yard touchdown run, dragging defensive back Demani Richardson the final few yards into the end zone.
Down 28-7 at halftime, Mizzou showed some life early in the third quarter, mounting a 14-play, 97-yard touchdown drive. Wideout Dominic Lovett scooted through the Aggies on a 7-yard run, his first career touchdown to slice the lead in half.
The Tigers never got closer. With a chance to make the Aggies sweat, Missouri's defense suffocated the pocket with a 17-yard sack by safety Martez Manuel, setting up a crucial third-and-17 around midfield. The Tigers sent a four-man rush and dropped seven in coverage, but Smith found a cozy pocket of turf in the middle of Mizzou's zone for a 19-yard reception. Opportunity blown.
"I put that on myself," Carlies said. "That was a major stop that we could have had."
Instead, six plays later, Achane punched in a 1-yard TD to restore a three-score lead and all but seal the victory.
Bazelak played one of his worst games of the 15 he's started over the last two seasons, completing 29 of 43 passes for 230 yards with the two interceptions. His single-game passer rating (103.1) was the worst in his two years as MU's starter. Bazelak alluded to some nagging injuries earlier this season — Drinkwitz mentioned knee and rib soreness on his radio show last week — but asked Saturday if any injuries contributed to the missed throws, Drinkwitz said, "I don't think so."
But just like the 38-point loss to Tennessee, Drinkwitz resisted pulling Bazelak for backups Brady Cook or Tyler Macon.
"No, Connor is our quarterback," he said. "I think he gives us the best chance to win. It's not always going to be perfect. He's going to get a lot of blame. There's a lot of things that have to improve. He knows he's going to have to improve from today's performance."
From here, Mizzou's only solace is the schedule. The Tigers stagger into a bye week with extra time to sort through their problems before playing at equally hapless Vanderbilt on Oct. 30, a game for sixth place in the seven-team SEC East.
"At the end of the day," Badie said, "we failed to seize the opportunity."
Everything Missouri coach Eli Drinkwitz told reporters after Saturday's 35-14 loss to No. 21 Texas A&M.
Texas A&M Aggies beat Missouri Tigers 35-14
Texas A&M beat Missouri 35-14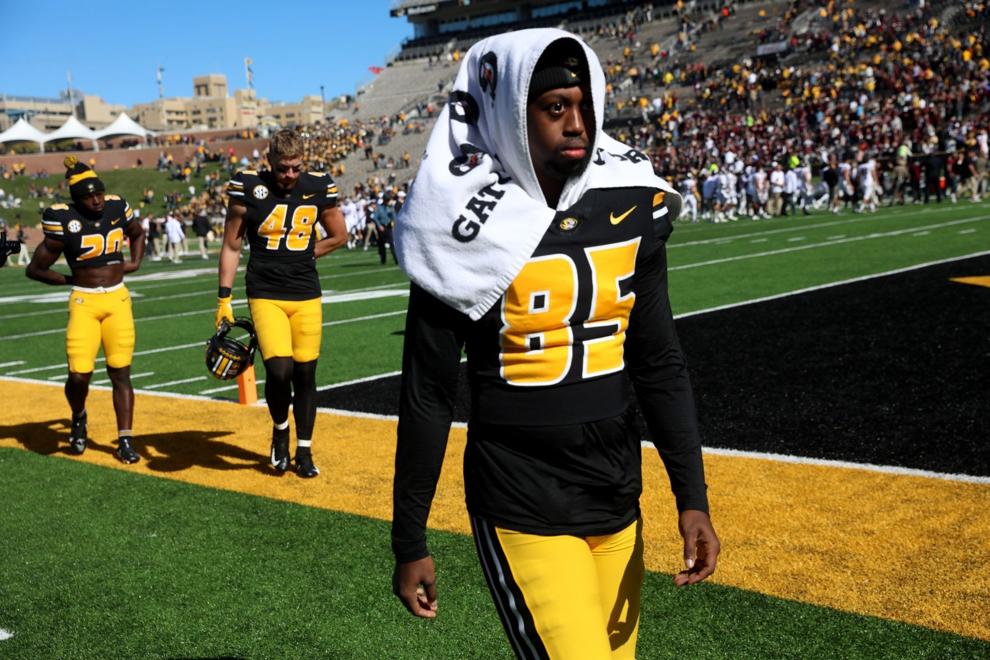 Texas A&M beats Missouri 35-14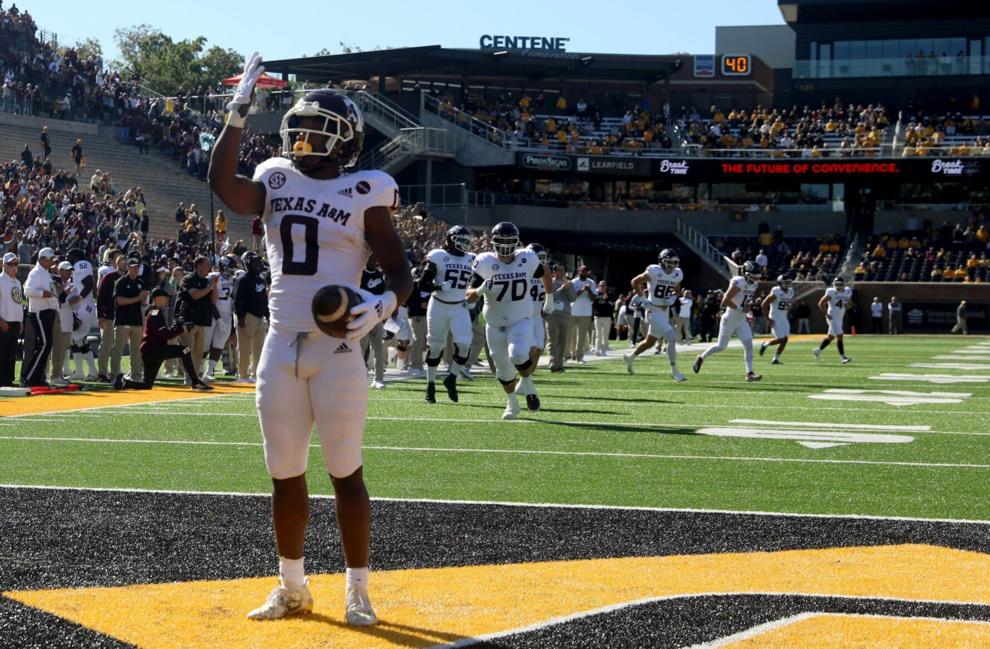 Texas A&M beats Missouri 35-14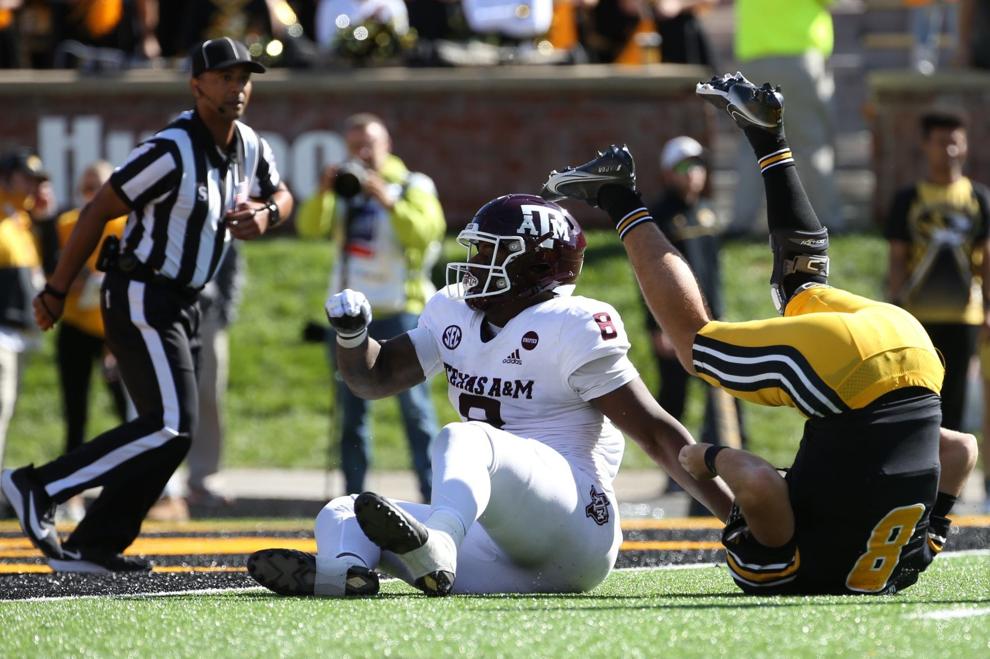 Texas A&M beats Missouri 35-14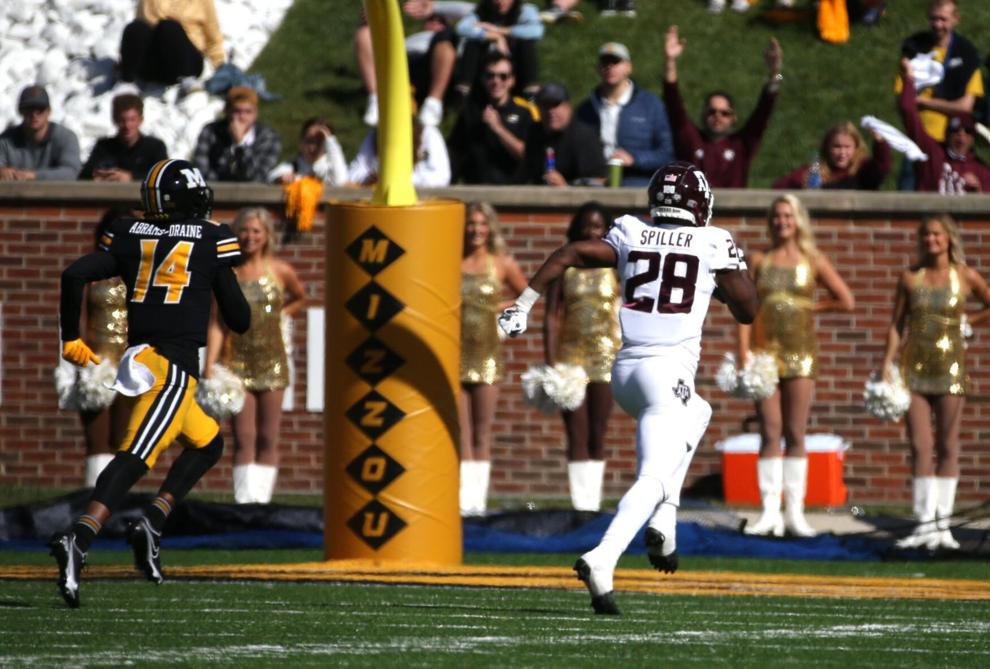 Texas A&M beat Missouri 35-14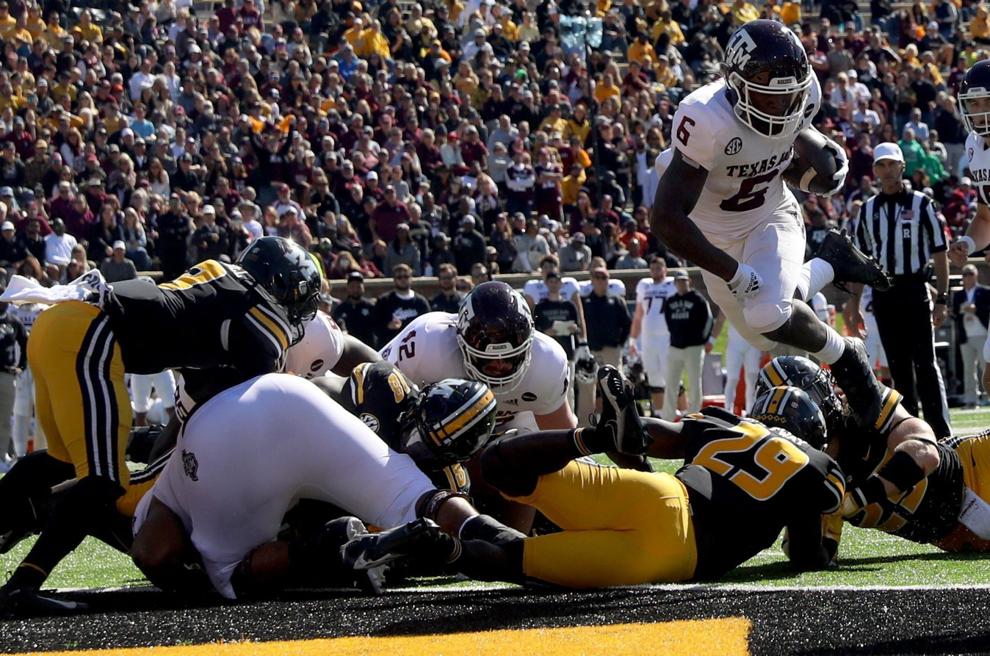 Texas A&M beats Missouri 35-14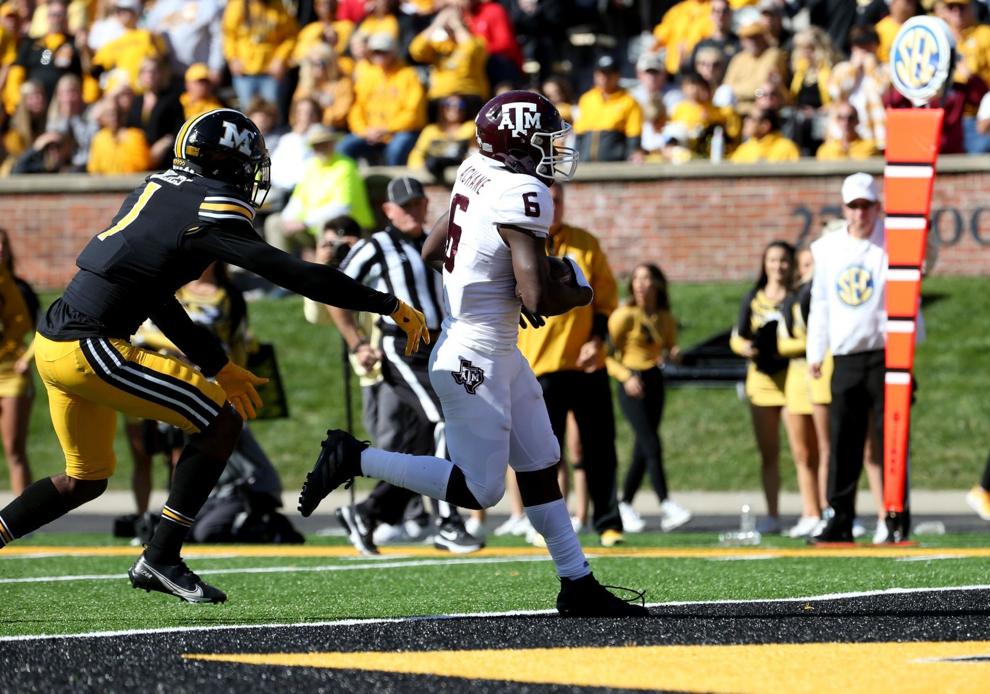 Texas A&M beat Missouri 35-14
Texas A&M beat Missouri 35-14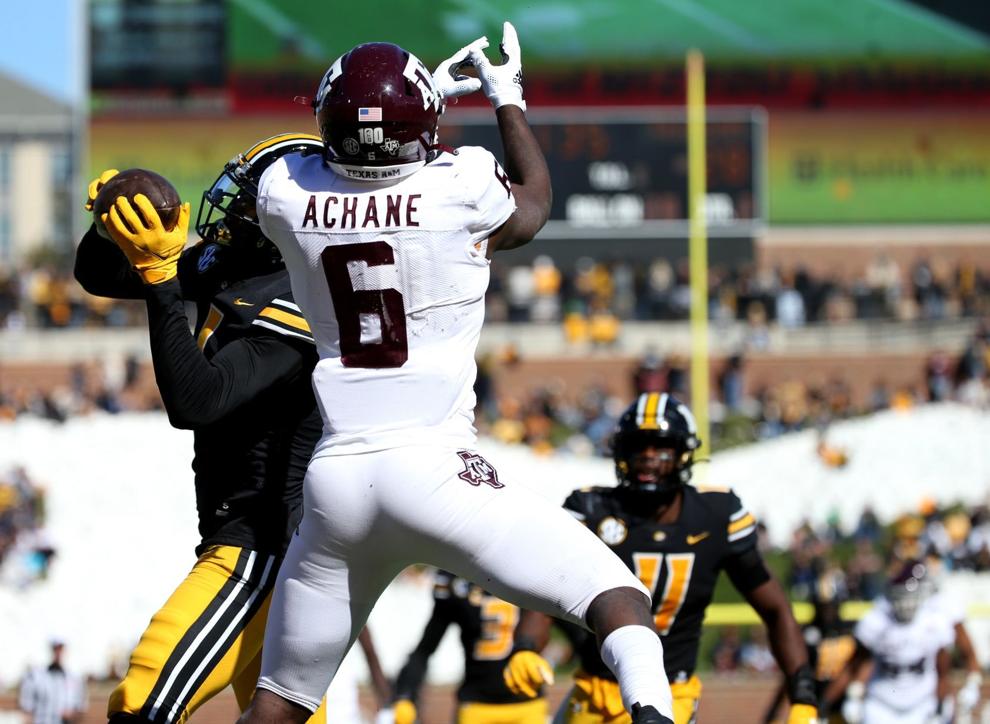 Texas A&M beat Missouri 35-14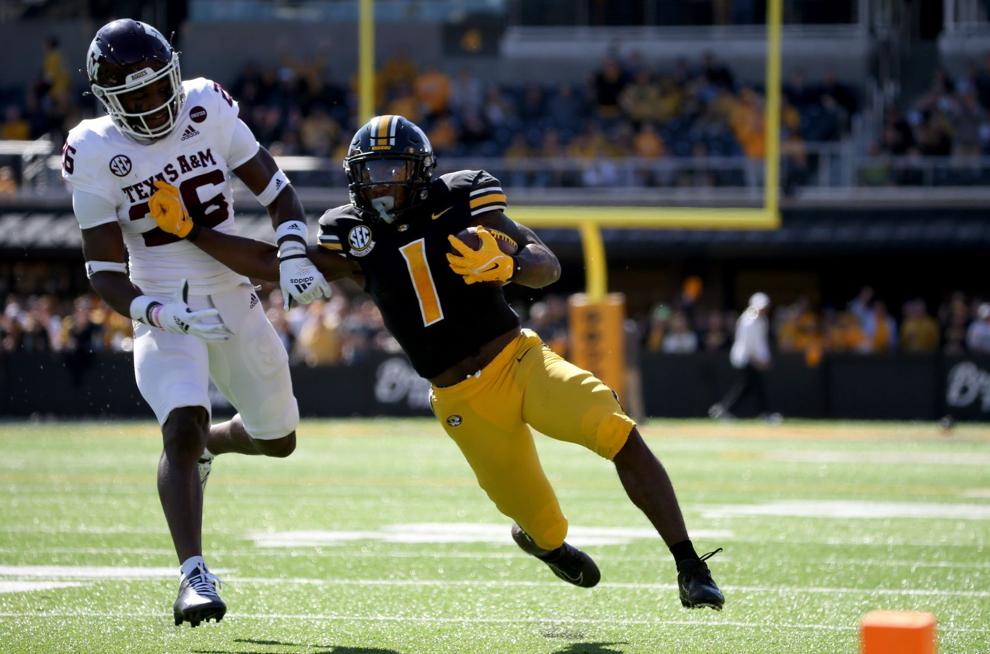 Texas A&M beat Missouri 35-14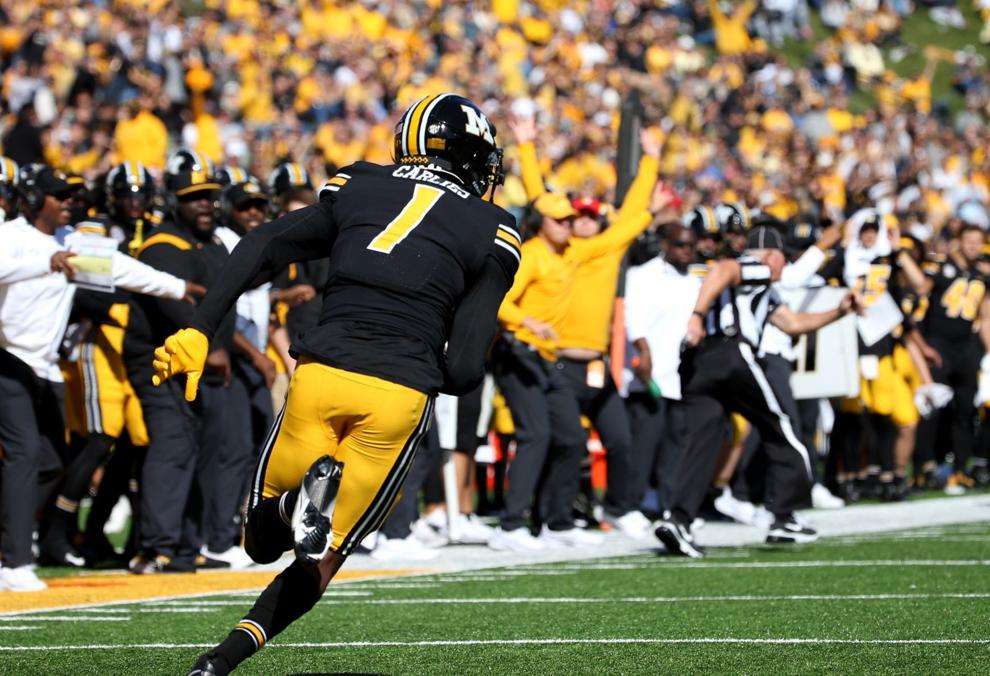 Texas A&M beat Missouri 35-14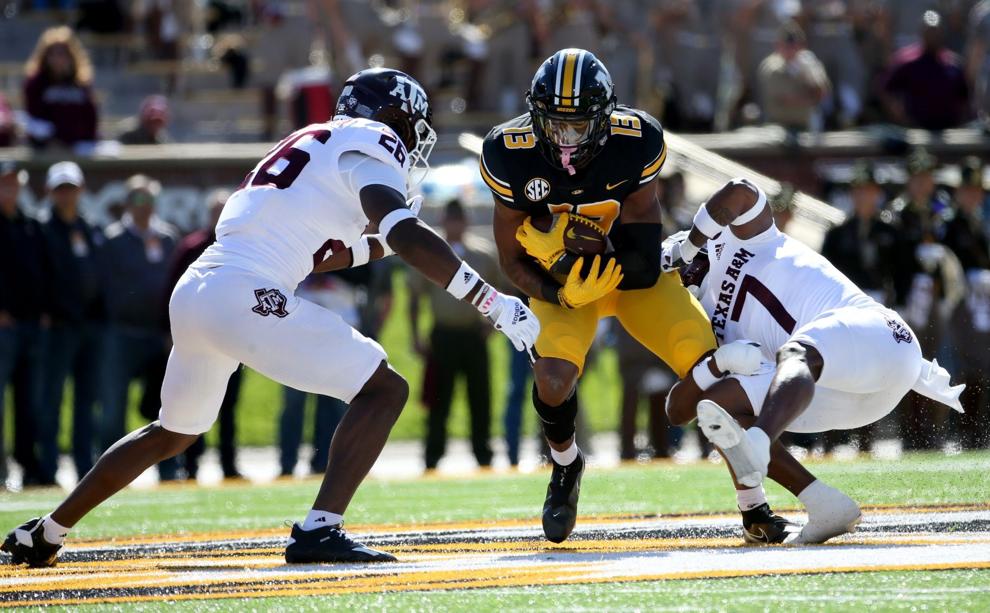 Texas A&M beats Missouri 35-14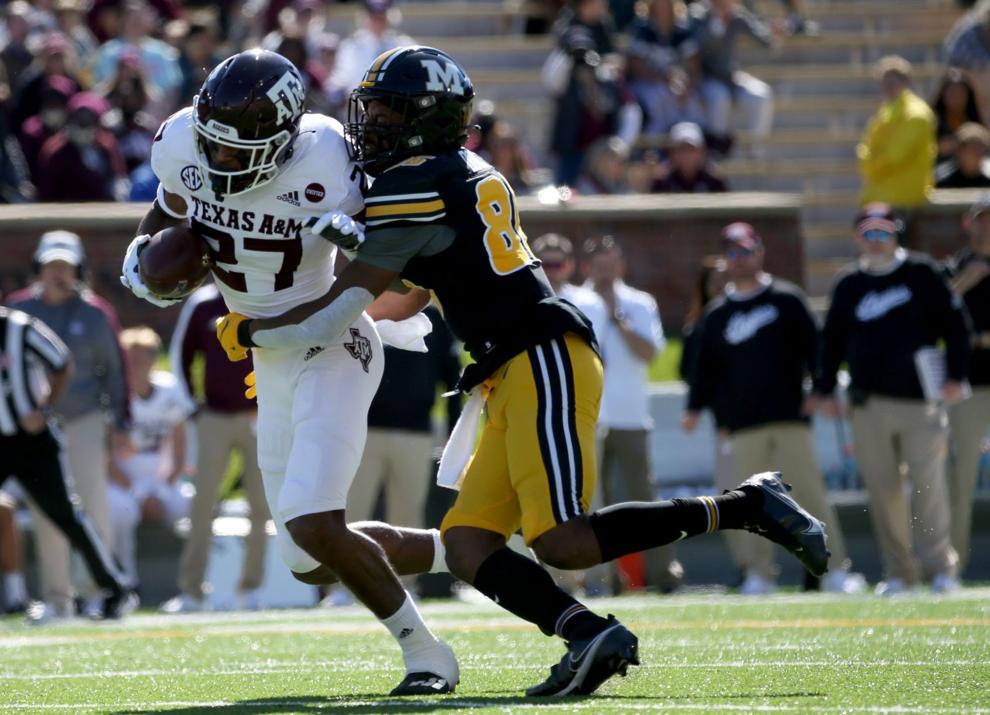 Texas A&M beats Missouri 35-14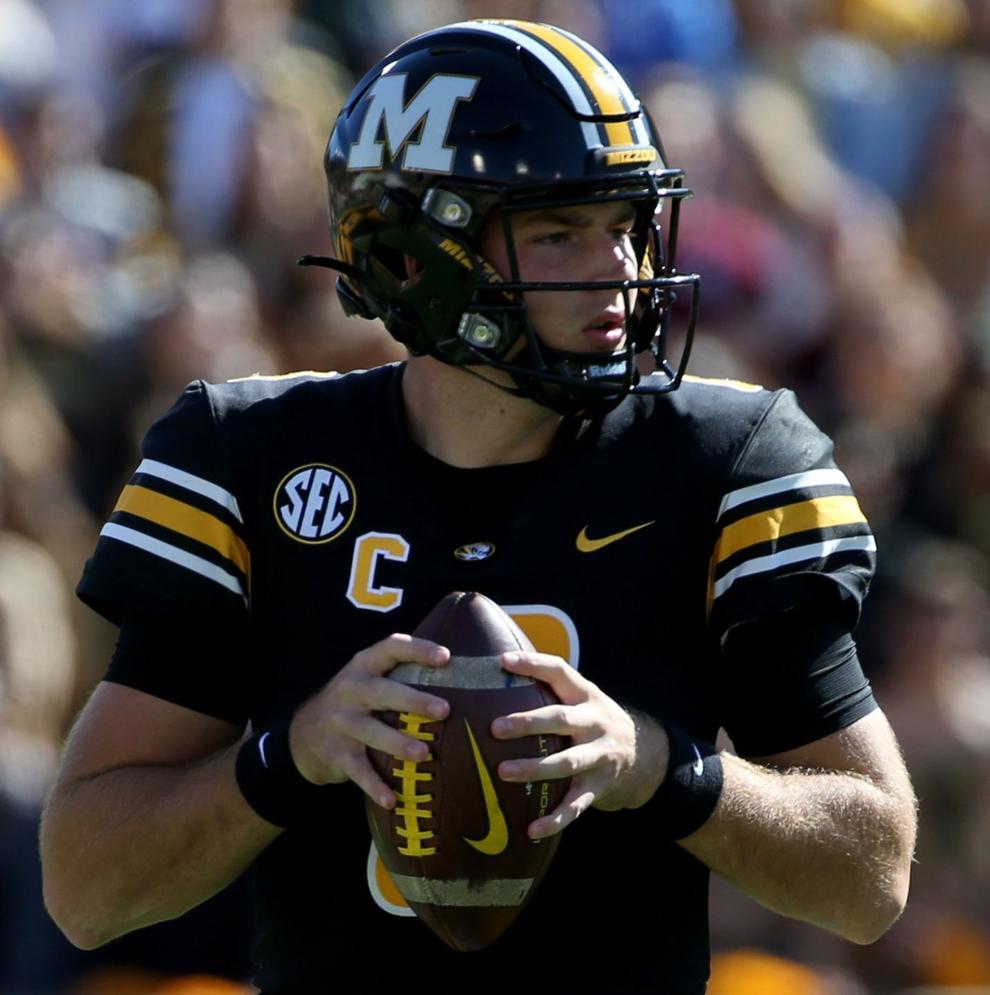 Texas A&M beats Missouri 35-14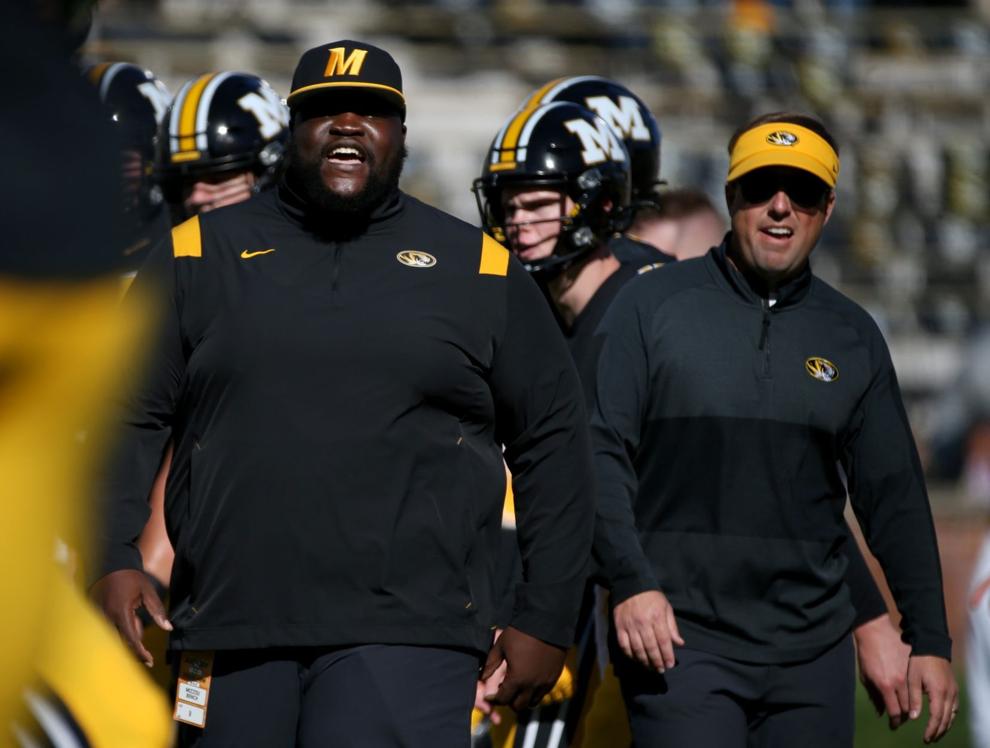 Texas A&M beats Missouri 35-14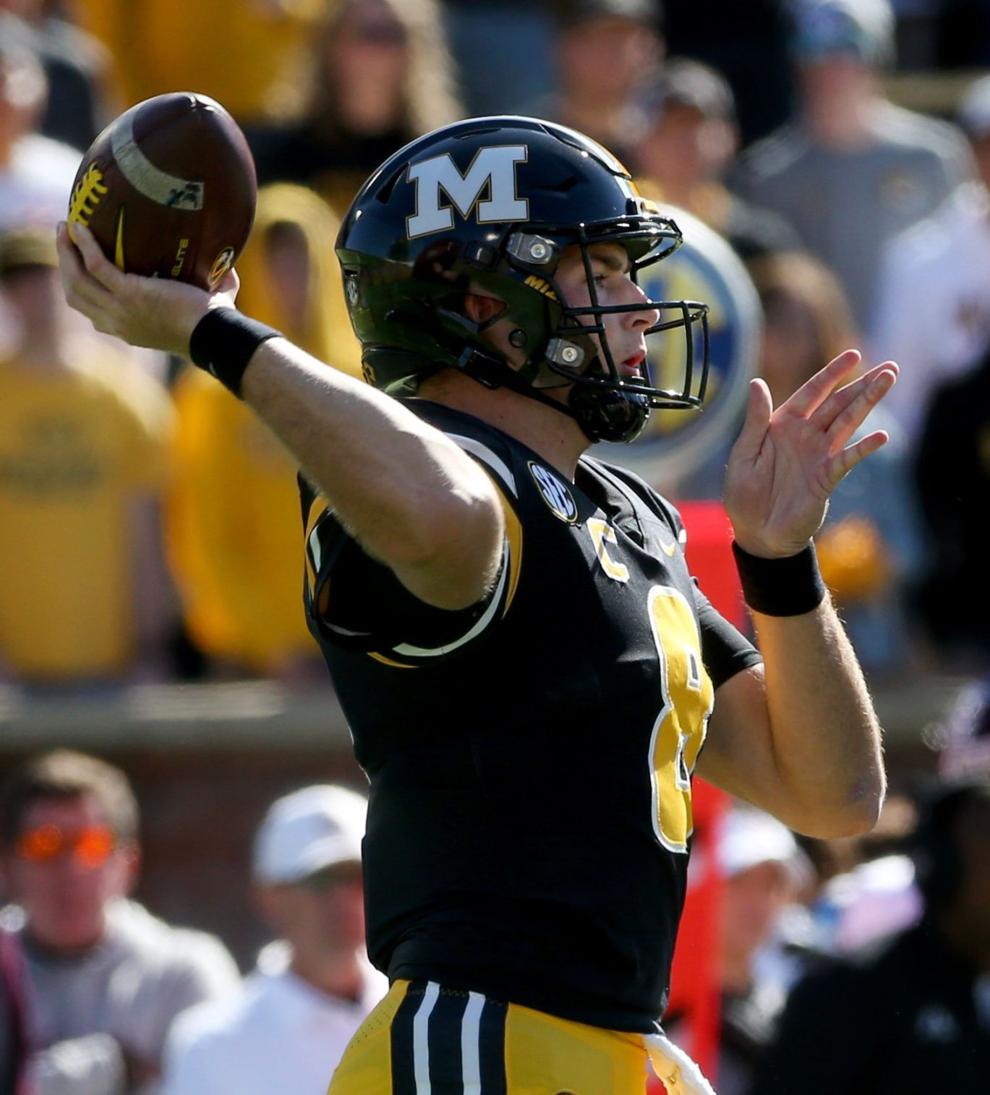 Texas A&M beat Missouri 35-14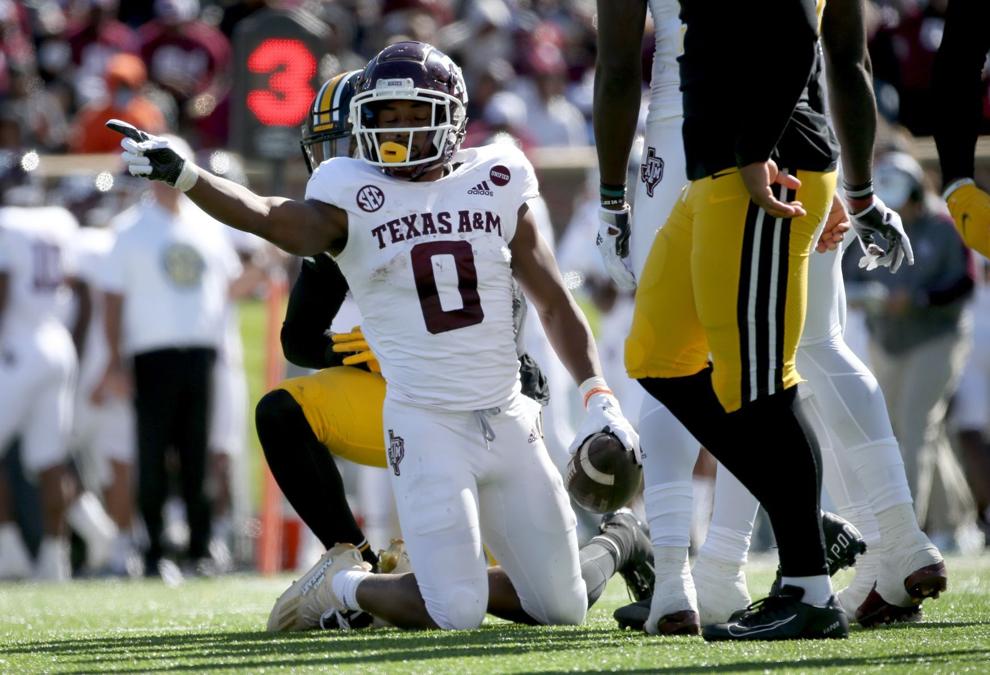 Texas A&M beats Missouri 35-14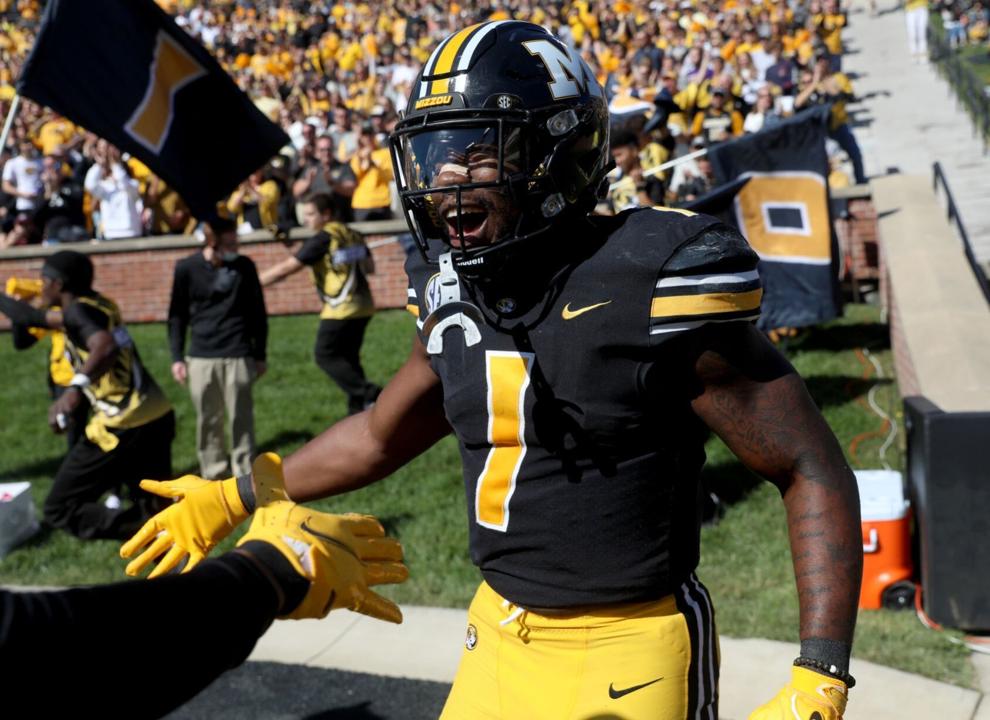 Texas A&M beats Missouri 35-14
Texas A&M beat Missouri 35-14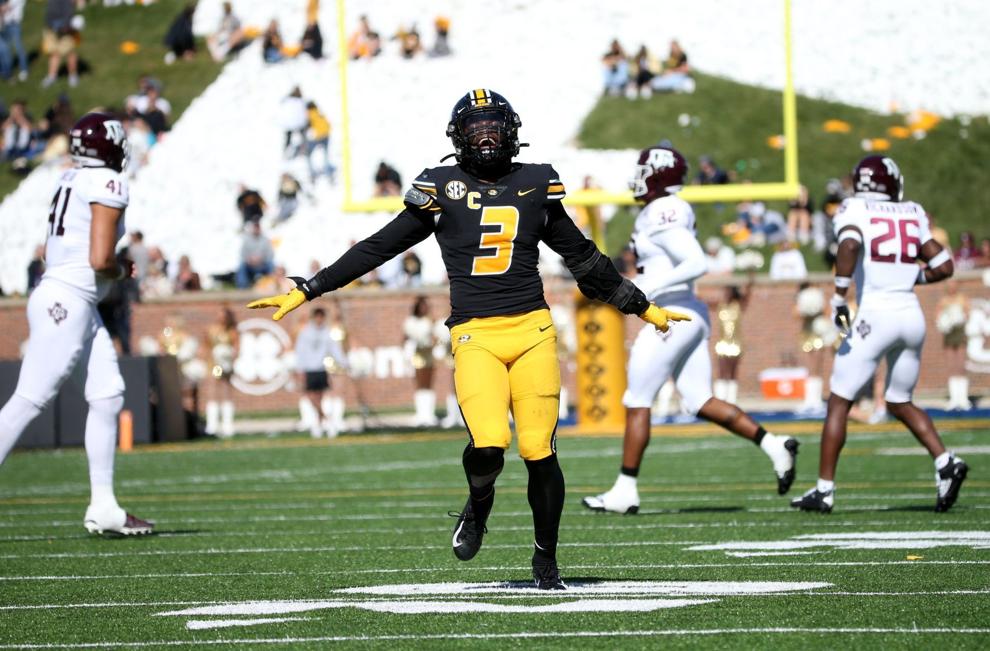 Texas A&M beat Missouri 35-14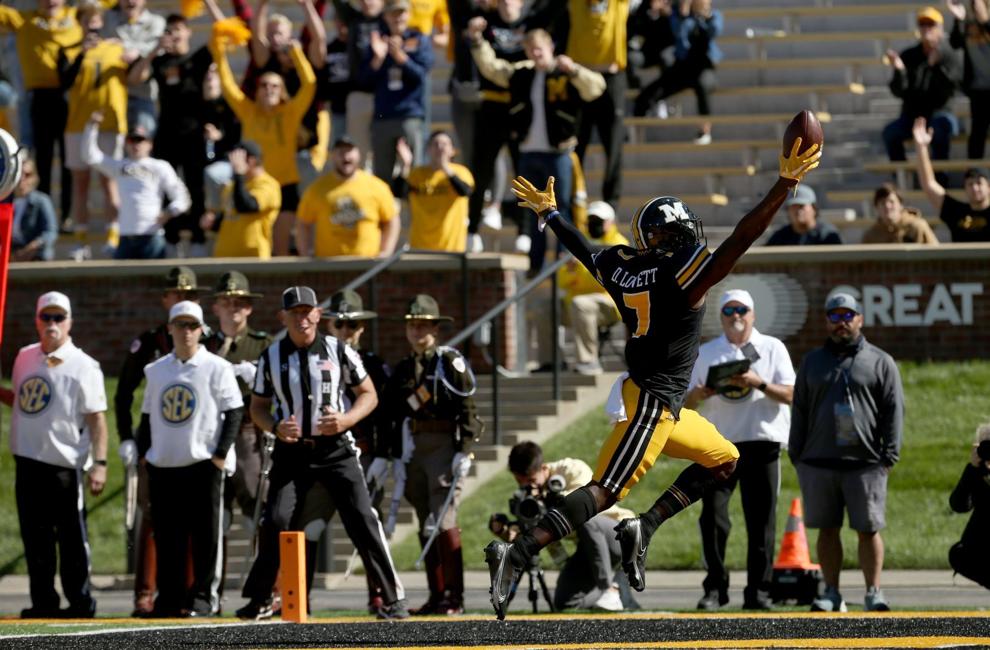 Texas A&M beat Missouri 35-14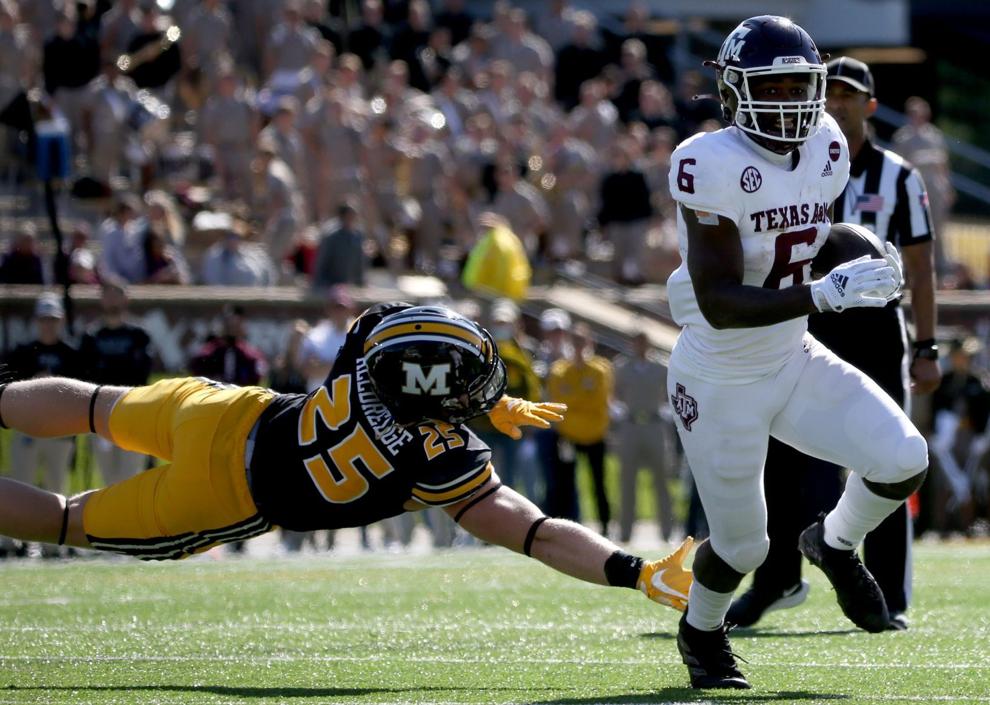 Texas A&M beats Missouri 35-14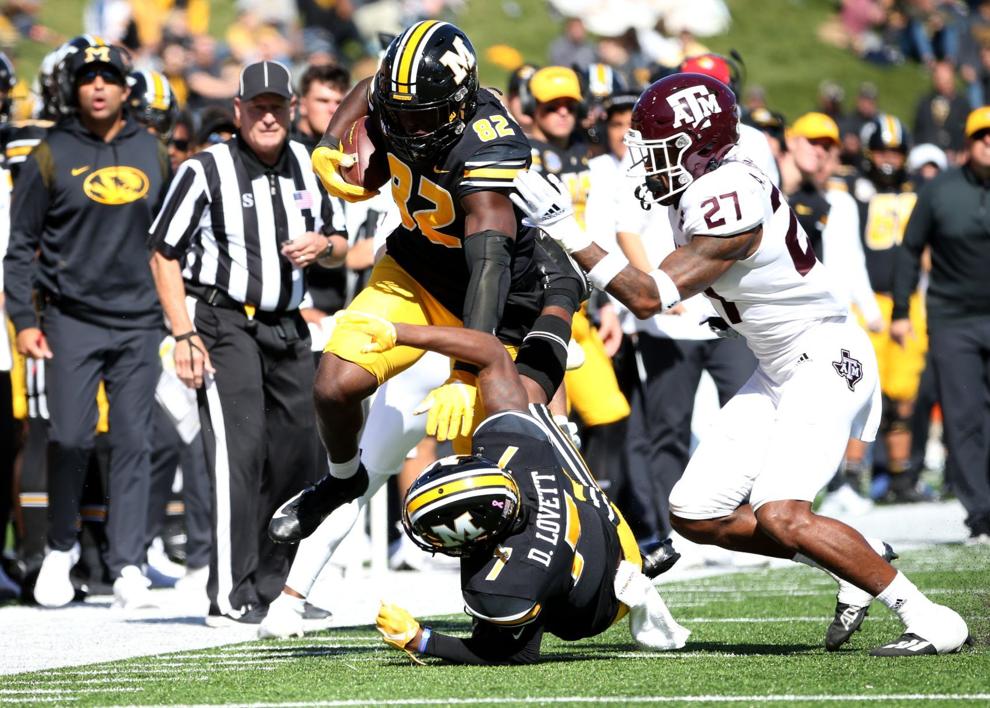 Texas A&M beat Missouri 35-14