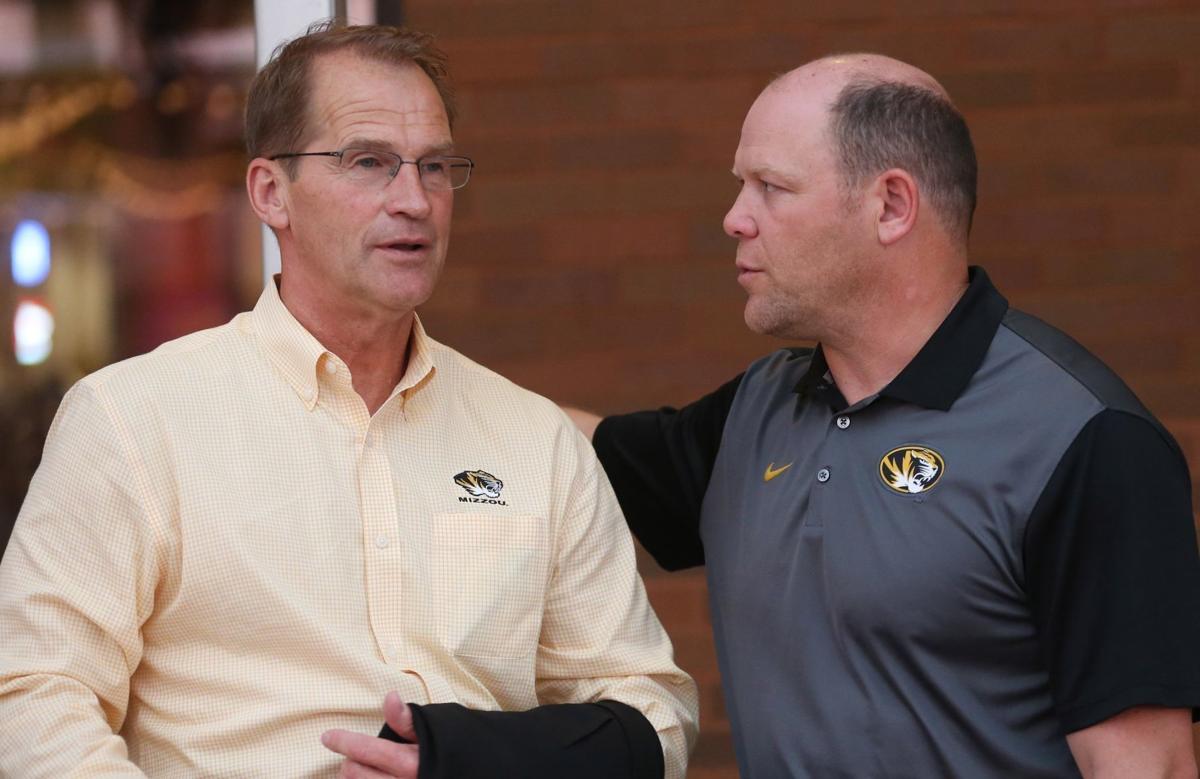 The NCAA announced sanctions Friday for Mississippi State in an academic misconduct case involving a part-time tutor that completed coursework for 10 MSU football players and a men's basketball player.
That should sound familiar to Missouri fans, who have been waiting months for a resolution to MU's academic fraud saga.
Mississippi State was placed on three years probation and hit with recruiting restrictions and scholarship reductions but, unlike Mizzou, no postseason ban. Also unlike Missouri, Mississippi State was able to work with the NCAA through negotiated resolution, a newly adopted process that allows schools and the NCAA to agree on violations and penalties without having to hold formal hearings. The negotiated resolution process was passed into NCAA bylaw last August and went into effect this past January, just weeks before the NCAA Committee on Infractions announced Mizzou's sanctions.
Mississippi State athletics director John Cohen said in a statement Friday that "we take full responsibility for these actions" and that "our staff at Mississippi State was proactive in our preventative measures, quick to respond and worked in full cooperation with the NCAA enforcement staff."
His counterpart at Missouri had a few things to say about the ruling, too.
"In response to many questions we have received in regard to today's NCAA infractions case decision involving another Division I institution, it is important to note that the University of Missouri did not have the opportunity to utilize the NCAA's new negotiated resolution process because our case was already in process when the organization's membership adopted it," Missouri athletics director Jim Sterk said Friday.  
"We believe that the penalties imposed in the recently decided and factually similar case (at Mississippi State) further illustrate that the penalties imposed on Mizzou were excessive and inconsistent with previous case precedent. We have never wavered from our stance or the merits of our appeal and remain hopeful it will be successful.
"Thanks to the incredible work of our student-athletes, coaches and staff, Mizzou is poised to have a breakout year across many sports, and we look forward to resolving this in the future so we can move forward as a University and continue to Win it Right."
Unlike Missouri's case, the tutor in question at Mississippi State refused to participate with the NCAA investigation. Negotiated resolutions may not be appealed and do not set case precedent for other infractions cases, which means the outcome of MSU's case should not influence any decision the NCAA Infractions Appeals Committee makes on Mizzou's pending appeal. Mizzou made its formal appeal on July 18 and continues to wait for a final ruling from the appeals committee. 
Just like Missouri, Mississippi State was lauded for its exemplary cooperation with the NCAA, but there are subtle differences in how the NCAA viewed the two cases. The NCAA listed six mitigating factors that give weight to Mississippi State's cause, compared to just four for Missouri. Mississippi State was cited for its "prompt self-detection" and "self-disclosure" of its academic violations, while in Missouri's case, MU was only cited for prompt self-disclosure of its violations, not self-detection. Former tutor Yolanda Kumar's allegations of academic fraud first came to light when she admitted to helping ahtletes cheat in a Facebook post, prompting MU's internal investigation in the fall of 2016.
Also, Mississippi State was credited with "the implementation of a system of compliance methods designed to ensure rules compliance." The NCAA did not find the same true of Missouri. Based on all the factors reviewed, Missouri's violations were ruled Level I-Standard while Mississippi State's were Level I-Mitigated.
Before the negotiated resolution was an option, Missouri could have gone through the normal hearing process with the Committee on Infractions or the summary disposition process, where the school and involved individuals agree on the facts of the case then accept the violations and proposed penalties after a COI review. Mizzou and the NCAA enforcement staff submitted a summary disposition report during its case, but the COI rejected the report when the tutor, Kumar, was not included as a named party in the case. 
For Mississippi State, on top of vacating an unspecified number of wins from the 2018 football season and the 2018-19 men's basketball season the school will have 10 football players miss eight games this season. MSU loses one scholarship for the 2020-21 basketball season and two scholarships for both the 2021 and 2022 football seasons. The former tutor involved received a 10-year show cause penalty.
Back in January, the NCAA placed Mizzou was also placed on three years probation through Jan. 30, 2022, plus postseason bans for the baseball, football and softball programs. Records for those teams were vacated, plus fines for all three teams, a 5-percent reduction in scholarships for all three teams and recruiting restrictions. 
Matter on Mizzou
Quick Hits: Matter on Mizzou sports
ELEVATION CONCERNS AT WYOMING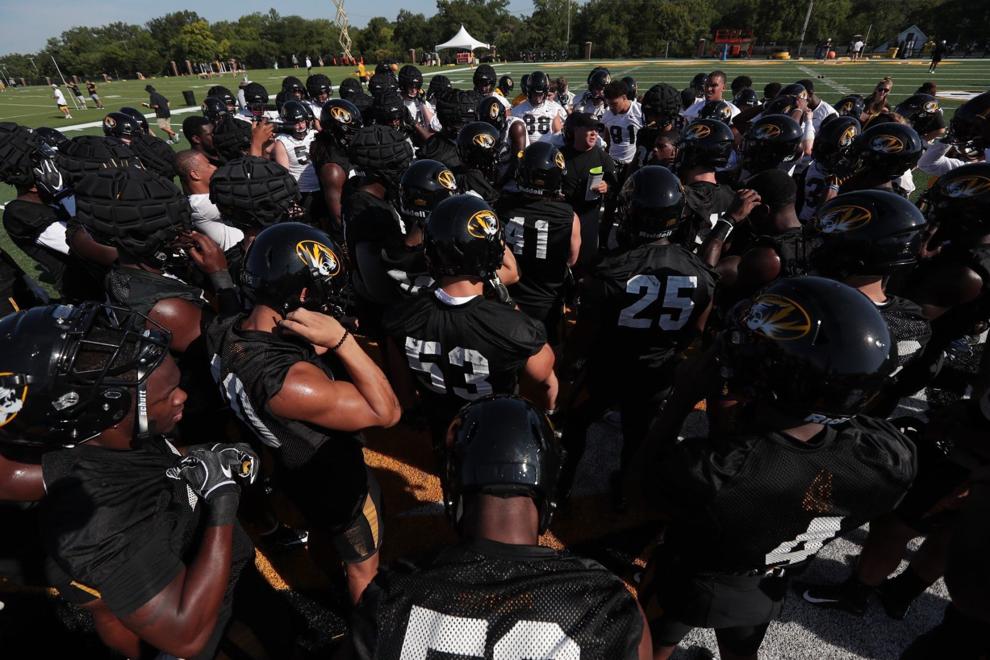 QUESTION: Are you concerned about the high elevation at Wyoming? I think Wyoming will hang with Mizzou in the first 3 quarters, Mizzou pulls away in the 4th. Thoughts?
MATTER: As long as my job in Wyoming is to peck away at my keyboard on deadline, I don't have any worries about the elevation. Then again, I'm not the guy who's paid to have those concerns. Odom talked about that after Thursday's practice and said the team's nutritionist had adjusted the team's diet leading up to the game and will have the team take certain supplements to help adjust.
Odom has talked to coaches from other staffs who have played games in Wyoming -- he's got a former Wyoming QB on his staff now -- to get some intel on playing in Laramie. "I want our guys to have all the information," he said.
WIDE GAP IN EXPECTATIONS FOR TIGERS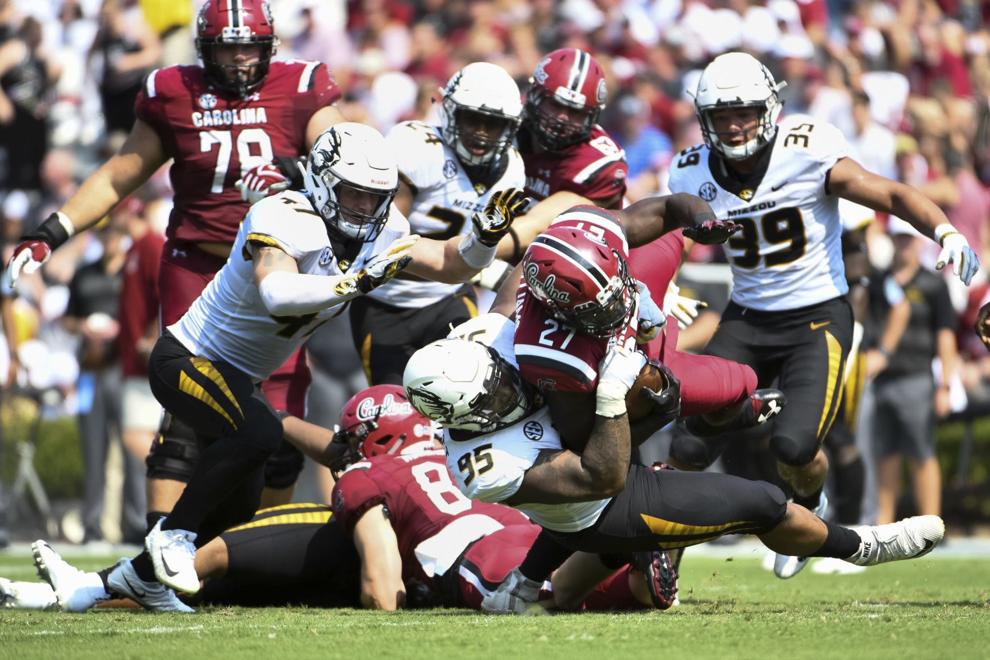 QUESTION: There seems to be a lot of disagreement across the sports pages nationally how Mizzou's regular season will turn out. The predictions go from 5-7 and missing a bowl (if ban is removed) to possibly making it to the SEC championship game at 11-1. That's a pretty wide gap. What do you expect?
MATTER: Honestly, I haven't seen any reasonable person predict anything less than 7-5. The schedule is way too favorable to expect a losing record. There are enough proven pieces on this team that fans should expect nothing less than eight wins. The offense should be every bit as good, if not better. The defense has plenty of room for improvement and returns some of its best pieces from last year. The special teams have to get better.
But looking at the schedule alone, two of the three toughest SEC games are at home: Florida and South Carolina. The toughest noncon game (West Virginia) is at home. I say this every week, but odd-numbered years should always be in MU's favor because three of the road games are at Arkansas, Kentucky and Vandy. 
So, I think this team should be 9-3. That, of course, is working under the assumption there aren't major injuries to key players. 
WHO ELSE RUNS THE BALL?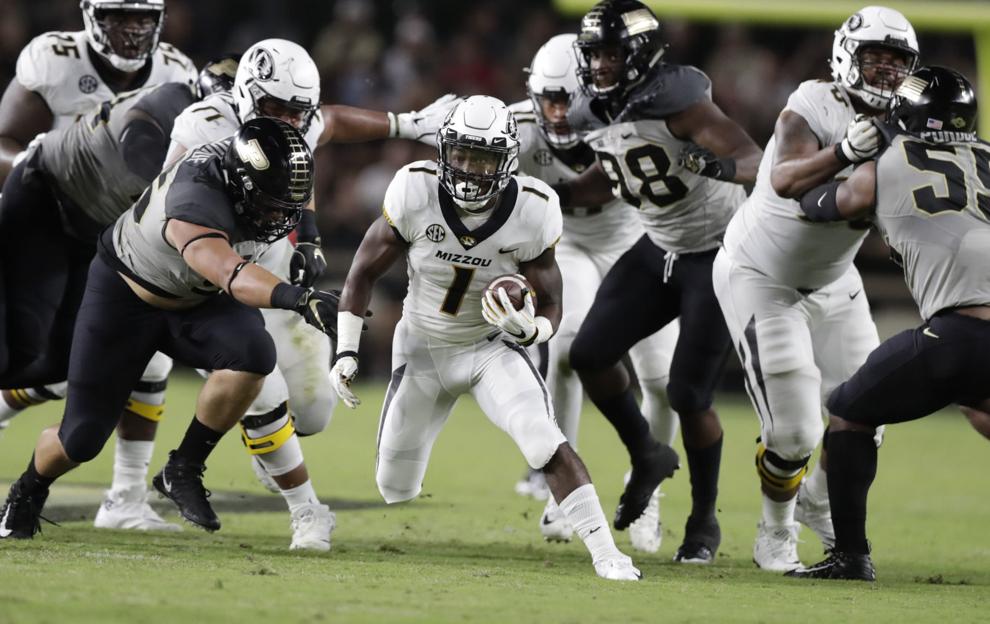 QUESTION: There's a need for two to three running backs in the SEC that can run between tackles. Badie is more of an outside back. Who are potential backs that step up and help the offense other than Roundtree?
MATTER: It's going to be a whole lot of Rountree and Badie and then most likely Simi Bakare as the No. 3 option. He's a bigger back than Badie, but don't get caught up too much in Badie's height. He's closer to 200 pounds this year and is a tough runner for his stature.
I looked this up for a recent story, but SEC teams that employ a QB who provides ample rushing yards usually don't need a third running back to do much heavy lifting. That was true last year for Mississippi State, LSU and Texas A&M - and could be true this year for Mizzou with Rountree, Badie and Bryant all as running threats. Of course you need a third and a fourth back ready to get touches. Bakare looks like No. 3. Dawson Downing or the freshman, Anthony Watkins, would be No. 4.
FAB FRESHMEN TO WATCH?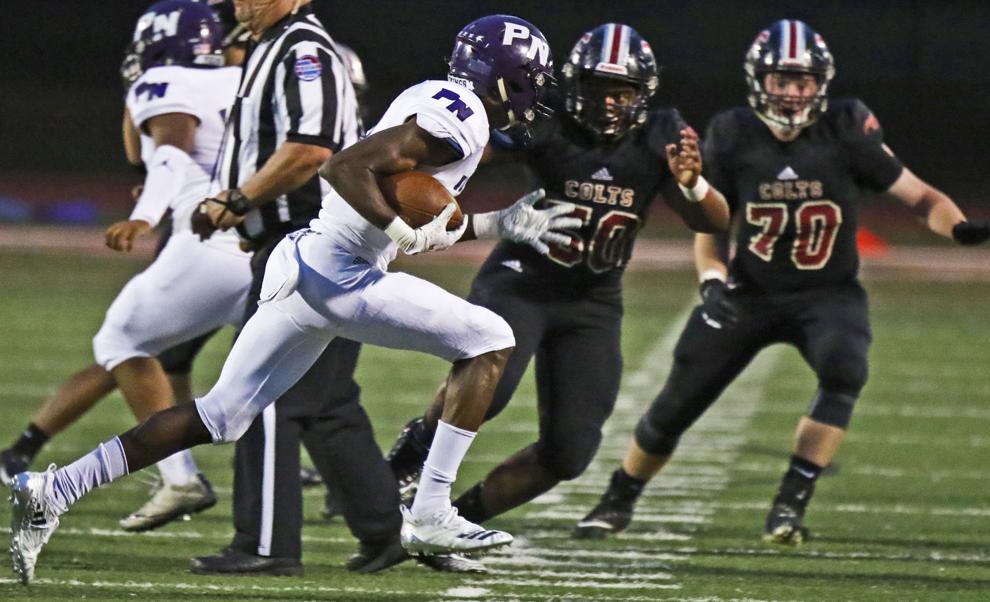 QUESTION: I think the best thing that has happened for college football coaches is the new 4-game redshirt rule. This has to make the coaches happy. Who do you think will play more than 4 games this year and lose the redshirt?
MATTER: Odom said Thursday he'd be shocked if TE Niko Hea doesn't play the whole season. He's one for sure. Then I think you look at Maurice Massey. I've been really impressed with the receiver from Kirkwood. He's long and uses his length to go up and get the ball where no one else can reach it. I wouldn't be surprised if he's a second-team outside receiver sooner than later.
Strong safety Stacy Brown has worked with the second unit. The two guys ahead of him (Perkins and Oliver) are both seniors, so there's an incentive to get Brown some laying time so he can start next  year. Jalani Williams has gotten second-team work most of camp. He's in position to get backup minutes and play on special teams.
BETTER OFF IN THE BIG 12?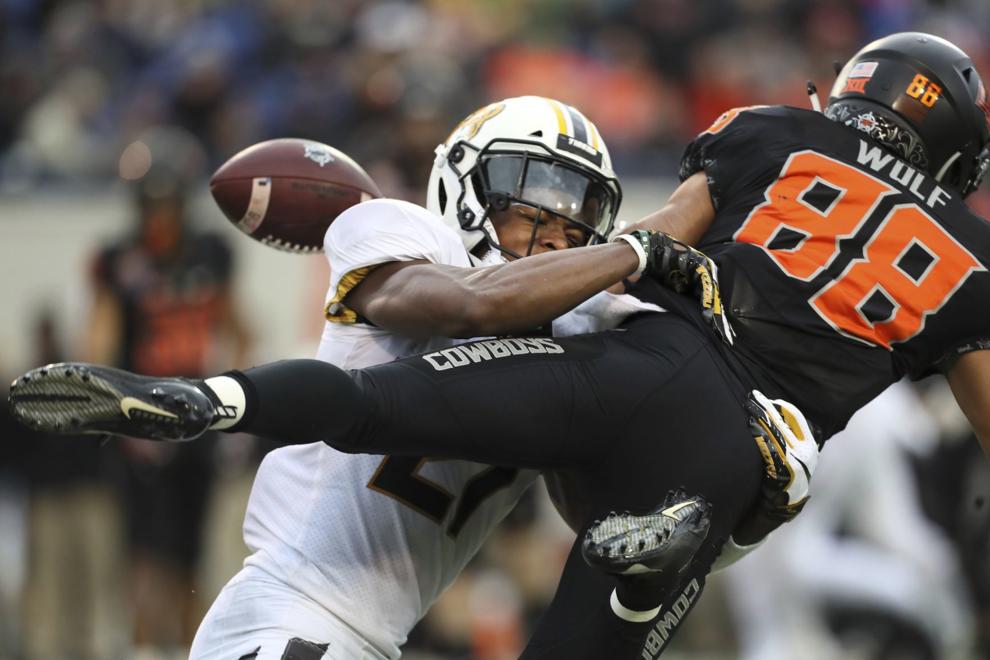 QUESTION: How would Mizzou stack up if they were still in the Big 12 in basketball and football?
MATTER: Oklahoma and Texas are in better shape for football right now, but no reason Mizzou couldn't be in that next tier with TCU, West Virginia and Oklahoma State. Iowa State is doing good things and I like the Texas Tech hire, but MU would be in position to win double-digit games in the SEC. 
In basketball, the Big 12 is a stronger league right now, by a slim margin. Kansas and Texas Tech are the top two programs. K-State, WVU, Iowa State, OU and Baylor are in fine shape. Texas should be better but still has the potential to be great.
MU would be able to compete in the Big 12, and if anything probably draw more fans to games, which means more revenue and a better home-court atmosphere. But I don't see the Tigers being any closer to winning championships in the Big 12 as they are in the SEC.  
HINDSIGHT ON THE SEC MOVE
QUESTION: So, in hindsight, did the Tigers gain any advantage moving to the SEC?
MATTER: I don't think that's the right way to measure Mizzou's decision to join the SEC. You have to put the decision in context of what was happening in the Big 12 and across college sports in 2011. At the time, the Big 12 appeared to be crumbling apart. Oklahoma was threatening to leave and take schools to the Pac-10. There was genuine concern within the league that the schools left behind would be scrambling to find a home.
Mizzou was proactive and found a safe landing spot in the SEC. A lucrative landing spot. A secure landing spot. Is the football and basketball program winning more games in the SEC than it would be winning in the Big 12? Well, that's a hypothetical and impossible to really answer ... and either way, that wasn't the concern when conference realignment and the Big 12's instability was threatening MU's future.
Also, had Missouri stayed in the Big 12, the school probably isn't in a rush to build the new south end zone complex. After traveling around the SEC, coach Gary Pinkel and AD Mike Alden were convinced that they needed to upgrade the stadium and the team facility to stay relevant and competitive in the SEC. In the Big 12, they might not have felt the same urgency.
CALE GARRETT: NFL-BOUND?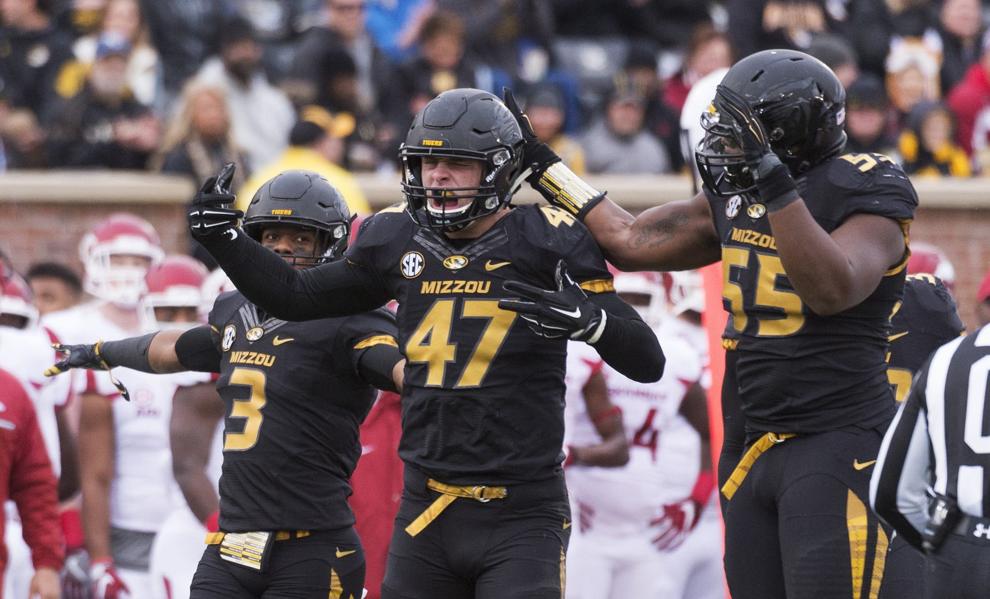 QUESTION: Will LB Cale Garrett get the NFL scouts attention this year? What would be the reason that NFL may be cautious to take Garrett in the draft? Pros and cons of his game?
MATTER: Yes, he'll get a chance to play in the NFL. He doesn't have elite speed, but that's why he's a middle linebacker and not a SAM who has more coverage assignments. He's smart. He's tough. He's strong. He knows where to be and how to get there.
He's got a chance to go down as the best middle linebacker MU has had in a long time. Brock Christopher was very good. Andrew Wilson, too. Michael Scherer had a good run. Sean Doyle in the late Smith/early Pinkel years. Odom, himself.
Garrett is tracking to be the best of the bunch.
SHOOTING STARS — AND NOT MUCH ELSE?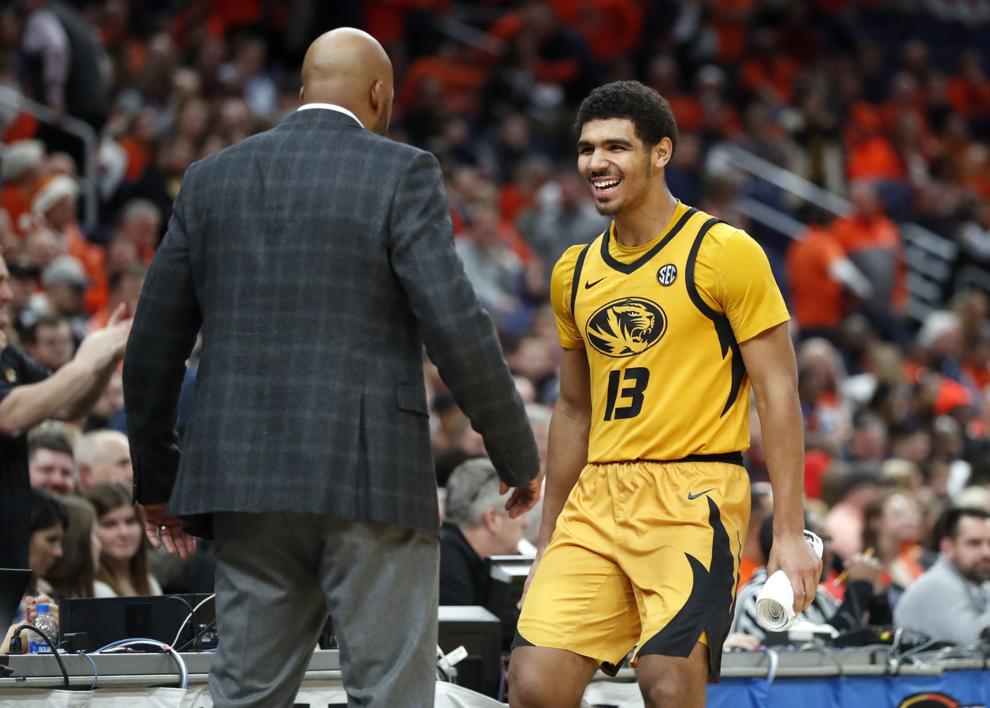 COMMENT: What I gather so far from basketball coverage is that the plan for the coming season is for the Tigers to try to outshoot every team and pray that Tilmon doesn't get in foul trouble. Sounds like a recipe for a 15-15 record.
MATTER: I'm not sure I'd agree with that premise. Martin has talked much more about this team having guards who can slash and get to the rim more so than shoot the ball from deep. They have some 3-point shooters (Watson, Dru Smith, Mark Smith), but they also want to see the guards penetrate and create shots for others. I think it'll be a fairly balanced team offensively with four or five players who could lead the team in scoring on any given night.
Of course they want to see Tilmon avoid fouls, but they're going to have some more developed pieces that can produce, so that the whole team isn't crippled if he can't play.
SCOUTING KOBE BROWN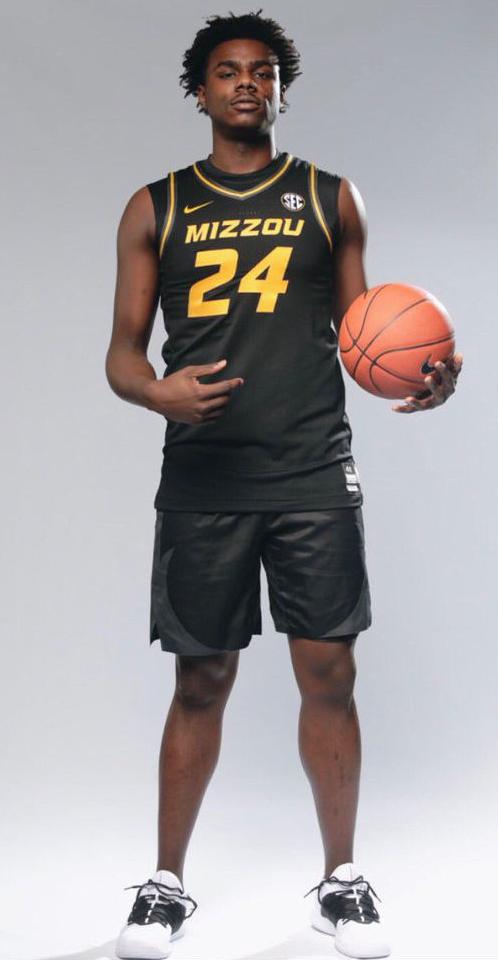 QUESTION: Can you provide an updated scouting report on Kobe Brown? Some insight into his playing style, fit, upside potential, more of a 4 year college player are opposed to a NBA type?
MATTER: He's not a one-and-done prospect. Talented for sure, but not at that level. The staff thinks he's versatile. He handled the ball a lot in high school as a point guard, but he's 6-7, which means he can be used as a larger wing player or maybe even an undersized power forward.
When the media met with the veteran players a few weeks ago, one teammate called Brown "a four guard," which implies he could be the biggest guard in a four-guard lineup and defend the four/power forward position.