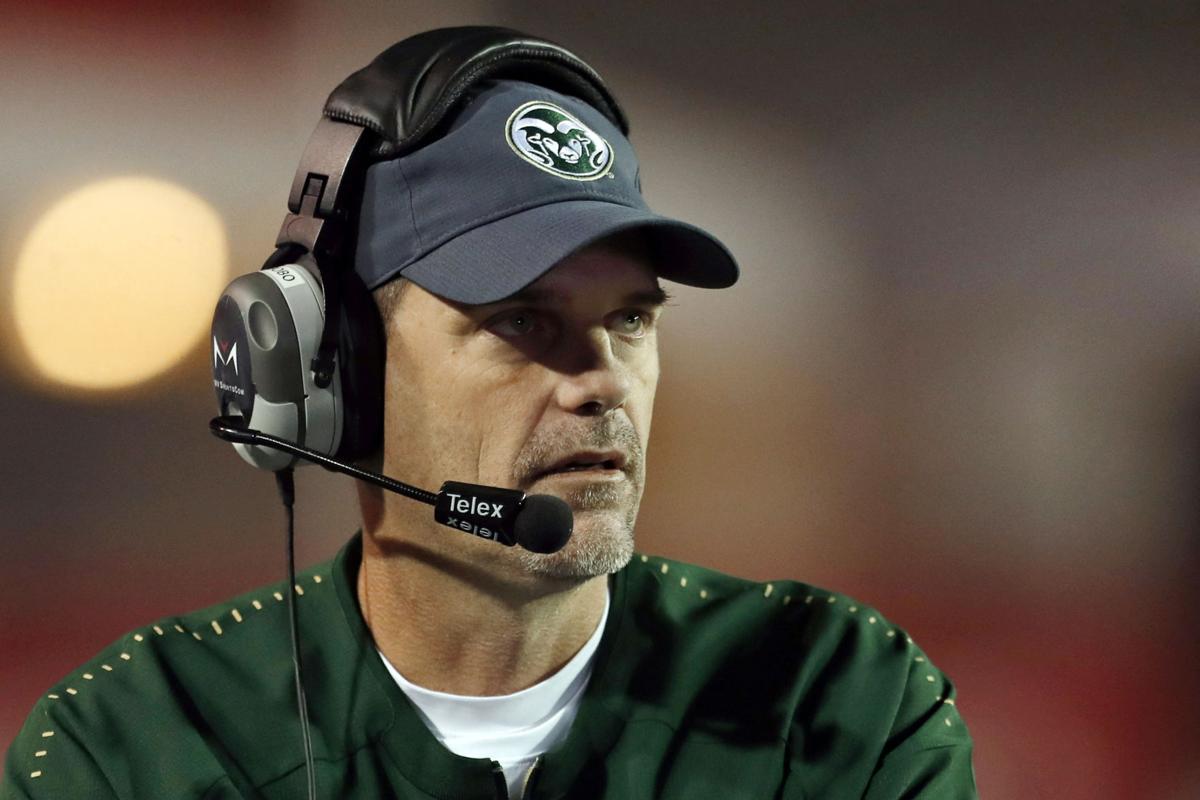 COLUMBIA, Mo. — Surely there was a time when Mike Bobo dreamed of becoming a head coach in the Southeastern Conference.
This is not his dream job.
The former Georgia quarterback and longtime Georgia assistant returned to the SEC this year to take over as South Carolina's offensive coordinator. Now he's the Gamecocks' interim head coach, tasked with running the program for the final three weeks of the season while the school searches for Will Muschamp's replacement. The school fired Muschamp on Sunday — he was 28-30 through four-plus years — and now owes him a $13.2 million buyout.
Bobo, 46, takes over a roster ravaged by injuries and opt-outs and a defense that can't seem to tackle or cover. The Gamecocks (2-5) rank 117th nationally in pass defense efficiency — and just had three starters in the secondary leave the team for the rest of the season.
Otherwise, things are going swell in the SEC's Columbia East.
Some interim head coaches thrive and score a lucrative promotion by season's end, like Dabo Swinney at Clemson in 2008 or Ed Orgeron at Louisiana State in 2016. Most, though, quietly drift off to another job once their school settles on a more permanent replacement. South Carolina athletics director Ray Tanner said he prefers candidates with a background in offense. On cue, gambling site BetOnline listed Louisiana's Billy Napier (3-1 odds), Liberty's Hugh Freeze (4-1) and Coastal Carolina's Jamey Chadwell (6-1) among the early favorites for the job — all of them offensive specialists.
Offense is Bobo's trade, too, but for the next few weeks his priority is a program in distress, not his future. The Gamecocks host Missouri (2-3) at 6:30 p.m. (St. Louis time) on Saturday.
"I didn't come to South Carolina to be the next head coach or the interim head coach," Bobo said Wednesday. "I came here to work for Will Muschamp. When things happened the way they did the first thing you do is you feel like you let Coach down. We didn't do our part offensively well enough like we should have. Now the next job that I have is trying be the interim and hold this team together through this difficult time, not only of losing your coach but everything we're going through in this season, with COVID, with opt-outs."
"It's been a whirlwind," he added, "just trying to keep my head down, trying to make sure that these coaches and players remain positive and realize this is about us. Like I told them it's not about me. It's not about one individual coach. It's about us, the football team and that's all I'm focused on right now."
In some ways, the Gamecocks' struggles on Muschamp's watch shouldn't have been a surprise. In Muschamp's four years as head coach at Florida, a program with superior resources, more tradition and a stronger natural recruiting base than South Carolina, he never developed an offensive identity and went only 17-15 against SEC competition.
At South Carolina, his program recruited and spent money like an SEC contender, but the efforts didn't translate into victories. Muschamp's average recruiting class ranked No. 21 nationally by 247Sports.com. The school poured money into salaries and facilities — USC ranked 18th in FBS spending last year with an athletics budget north of $136 million, per USA Today — but since the start of the 2017 season, the team's SEC winning percentage (.424) ranks fifth in the seven-team East Division.
Muschamp's successor will be asked to reverse historic trends at a program that's produced just four seasons of 10 wins or more, three of those coming consecutively under Steve Spurrier in 2011-13. The Gamecocks went to one bowl from 1989-99 and experienced only sporadic success in the 1970s and '80s.
But history is irrelevant to Bobo's charge this week. While taking on the role of interim head coach, he's had to delegate more responsibilities to his offensive assistants and spend more time with the defensive staff and special teams coordinator. Bobo is familiar with the routine: He spent the previous five years as Colorado State's head coach, though after three bowl seasons, the Rams won just seven games the last two years combined.
Now, he's inherited a different set of problems. The Gamecocks have allowed 159 points in three straight losses. Their roster is thin, close to Mizzou's depleted scholarship numbers in the 50s, Bobo said Wednesday. Bobo described this season as "emotionally draining mentally and trying physically." With games remaining against Missouri, Georgia and Kentucky, it will take three upsets to salvage a .500 season.
"It's a weird time, but we talk about playing for your brother, playing for the guy next to you, play because you love the game," South Carolina quarterback Collin Hill told reporters this week. "It's a tough situation. It's definitely not easy."
MU receiver to transferMissouri junior slot receiver Dominic Gicinto entered the NCAA transfer portal, giving the Tigers one fewer scholarship player for Saturday's game. As of Wednesday, Mizzou had 54 scholarship players available, one more than the SEC roster threshold for COVID-19 protocols. The league threshold is considered a guideline more than a strict requirement.
Gicinto told MU coach Eli Drinkwitz about his decision after Tuesday's practice.
"He felt like he wanted to find a better offensive fit and a better cultural fit," Drinkwitz said. "Obviously, we weren't here to recruit him. ... It's all about trying to find the right fit. We wish him well and absolutely all the best to him as he's moving forward."
Drinkwitz confirmed that injured nose tackle Kobie Whiteside (knee) and offensive guard Xavier Delgado (ankle) are among the 54 players considered to have the potential to practice this week. Tight end Daniel Parker Jr. has been ruled out for Saturday's game and is not part of the 54, he said.
Gicinto, listed third at slot receiver on the team's most recent depth chart, has four catches for 52 yards on seven targets this season. He was among the players who missed the Louisiana State game because of COVID contact tracing and has played just 16 snaps the last two games. Five of his seven targets came in the Alabama game the first week of the season. As a sophomore last year, Gicinto caught four passes for 61 yards, down from 15 catches for 171 yards and two touchdowns as a freshman in 2018. The Raytown native was a two-star recruit in MU's 2018 class.
Dave Matter brings you the latest updates from the Mizzou sports scene.