Unwilling to tout her own play, Aijha Blackwell deflected from herself Wednesday night and needed her coach to step in to offer a statistical tidbit from Missouri's first three games.
Robin Pingeton didn't let her 6-foot guard get away from an interview without interjecting that Blackwell had just achieved her third double-double of the season in a 69-53 win at St. Louis University's Chaifetz Arena.
Blackwell returned to St. Louis for a game for the first time since her days at Whitfield High, and the junior showed why her college career at Missouri has been a success by recording 15 points and 14 rebounds.
"I had a little nerves but I was just playing my game with my teammates," said Blackwell, who played against some old friends from SLU. "It was like old times but we're older and in college, so it was a good experience to battle against them."
The Tigers have won their first three games, and the Billikens have dropped two of three. Mizzou extended its advantage in the all-time series between the programs to 24-1.
Blackwell was the No. 9 prospect in the country in high school according to ESPNW and HoopGurlz, and was a three-time all-state player for Whitfield. She entered the game shooting 76.5% but had a bit more trouble against the Billikens, who held her to 5-for-15.
"I love the pace she's been playing with, her poise and maturity," Pingeton said. "She's just really locked in and doing what we need from our upperclassmen. Coming back to St. Louis, she probably tried to make some things happen, and she has the ability."
Mizzou pulled away after a tight first quarter to take an eight-point lead at halftime. The Tigers then extended the advantage to 20 after three quarters, and the Billikens couldn't make a serious run.
SLU coach Lisa Stone bemoaned her team's rebounding struggles as Mizzou had a 47-31 advantage with 13 offensive rebounds.
The Billikens still are trying to compensate for the loss of Myriana Smith Traore, the team's leading rebounder and a key to the defense last season. She suffered a torn anterior cruciate ligament in the preseason.
"In the two games we've lost we got outrebounded," Stone said. "Give them credit. They're bigger, faster, stronger and they crashed like crazy. That's the difference in the game along with the start of the third quarter. We've got to find a way to get things rolling faster in the third quarter."
That was the challenge Pingeton gave to her team in the locker room, and the Tigers emerged to score 23 points in the third with the help of four 3-pointers.
Freshman Izzy Higginbottom, who once scored 57 points in an Arkansas high school playoff game, led all scorers with 17 points for Mizzou, and Lauren Hansen added 16.
Ciaja Harbison scored 14 points to lead the Billikens, and Julia Martinez and Brooke Flowers had 10 each. Martinez has been playing with an injury that requires her to wear a walking boot until game time, Stone said.
"It was our first road trip and you never know for sure how it will play out," Pingeton said. "But they did a great job, and we challenged them at halftime. We have struggled in the third quarter, and we wanted to make sure we were the aggressors."
They were and it helped the Tigers start with three wins for the first time since the 2015-16 season.
SLU, meanwhile, is in the midst of a struggle and tough stretch of games that continues with a string that includes a trip to Kansas and games against Florida and Florida Gulf Coast — a mid-major power — in Puerto Rico.
Stone has a 10-player roster, and the limitations have created challenges.
"We're in a gauntlet right now and we miss Myriama," Stone said. "We have to step up and we will. I'm pleased with some of the improvements I saw and the fight. We have to shore things up on the offensive end."
Mizzou will continue with home games against Idaho State and Troy in the next week.
Photos: Missouri Tigers beat St. Louis Billikens 69-53 in women's basketball
SLU V Missouri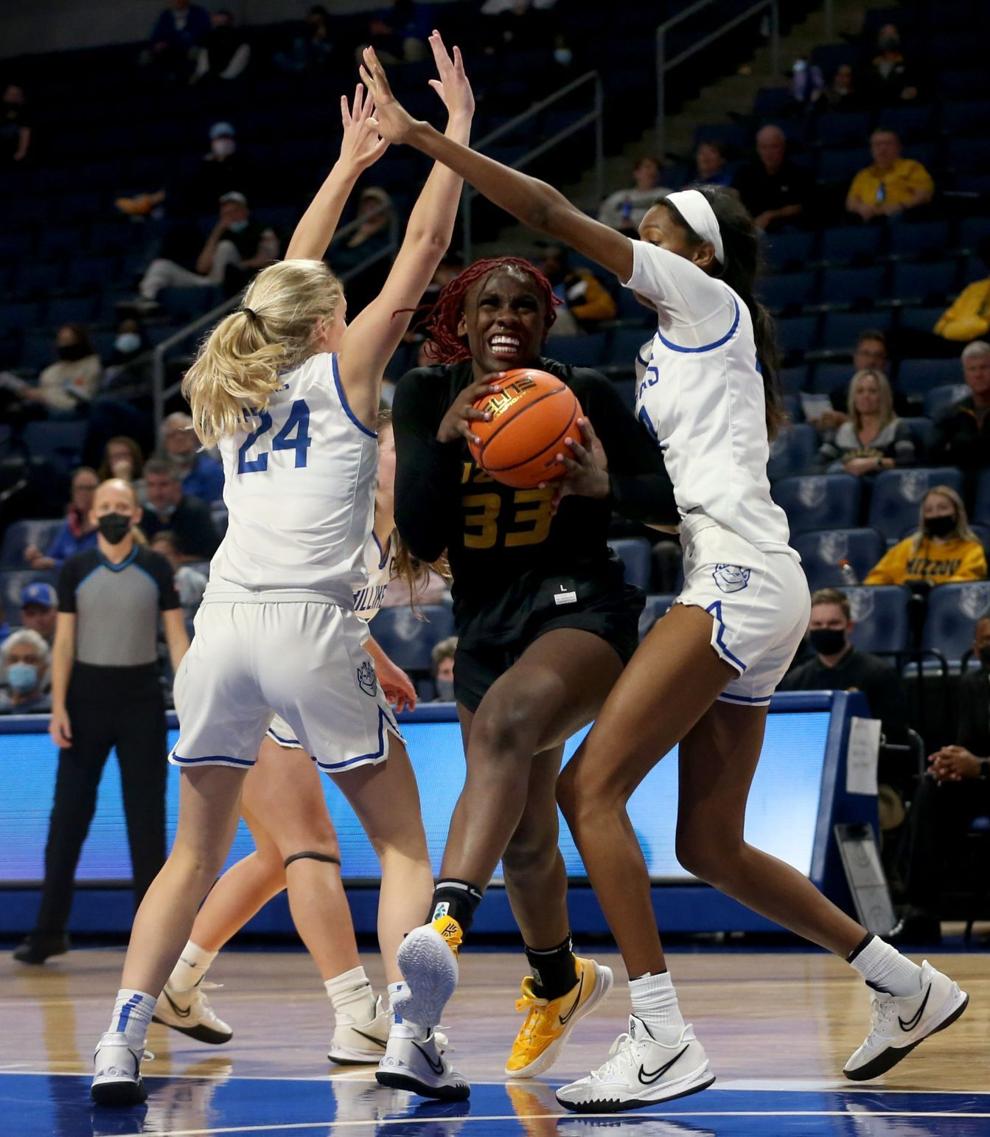 SLU V Missouri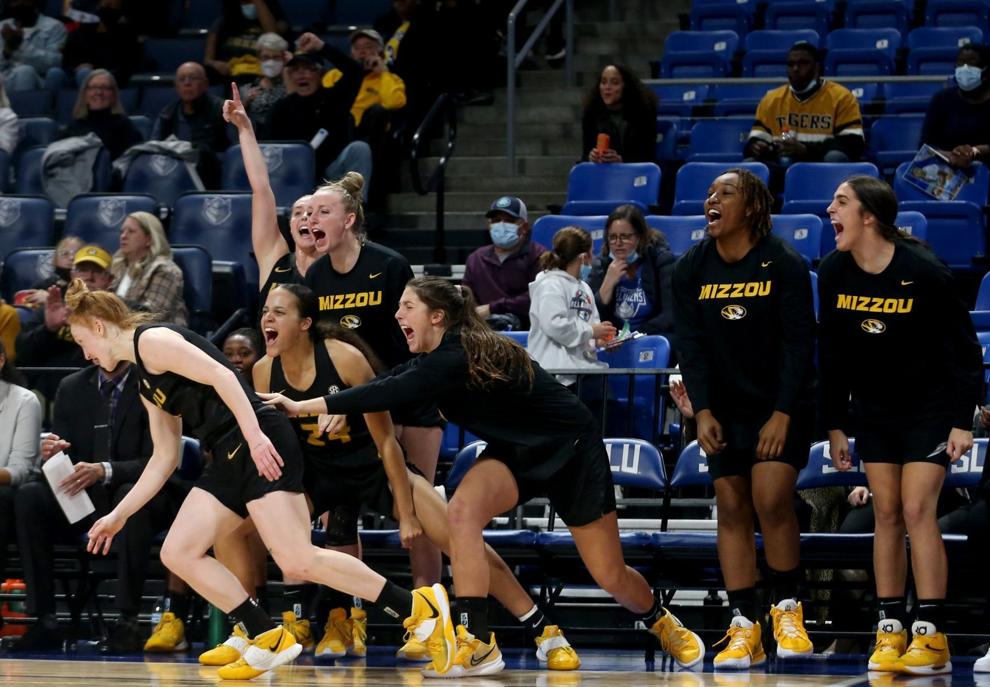 SLU V Missouri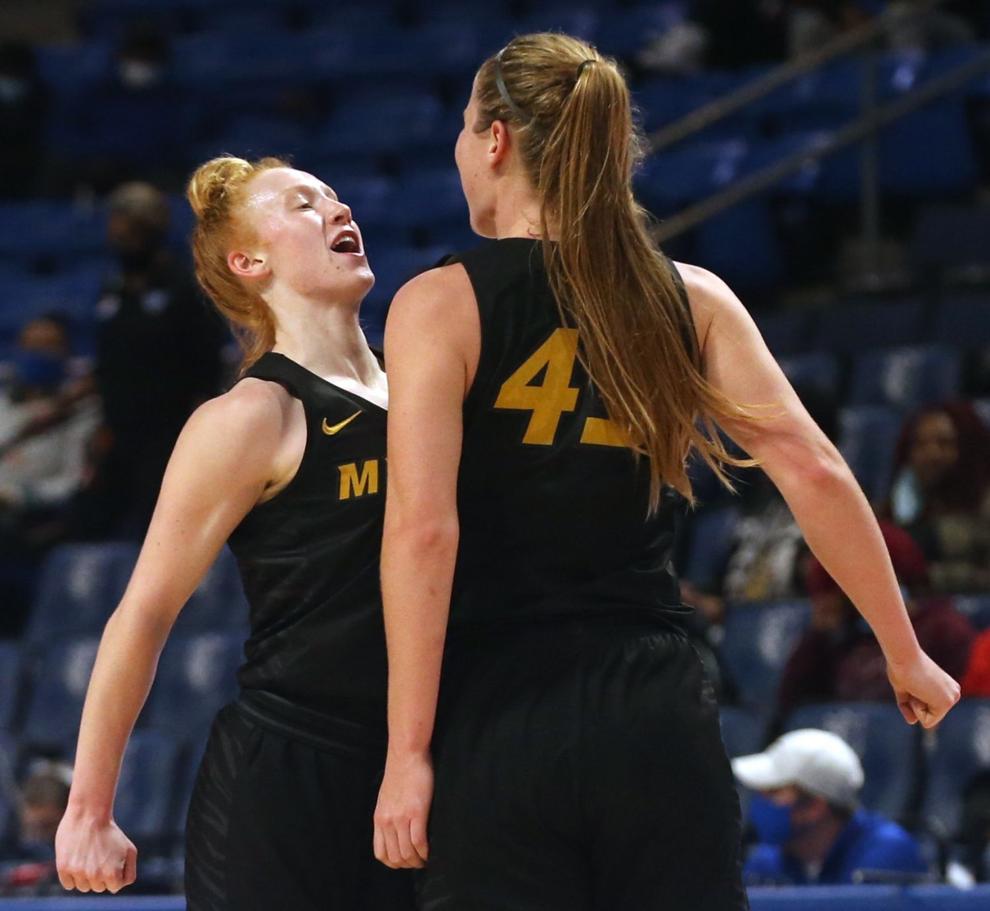 SLU V Missouri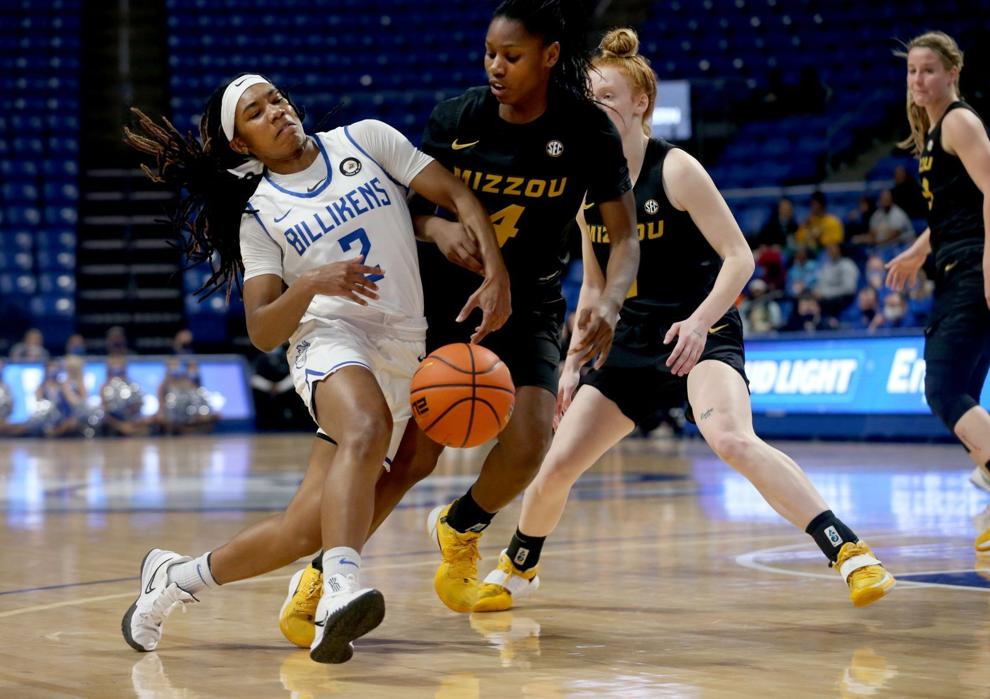 SLU V Missouri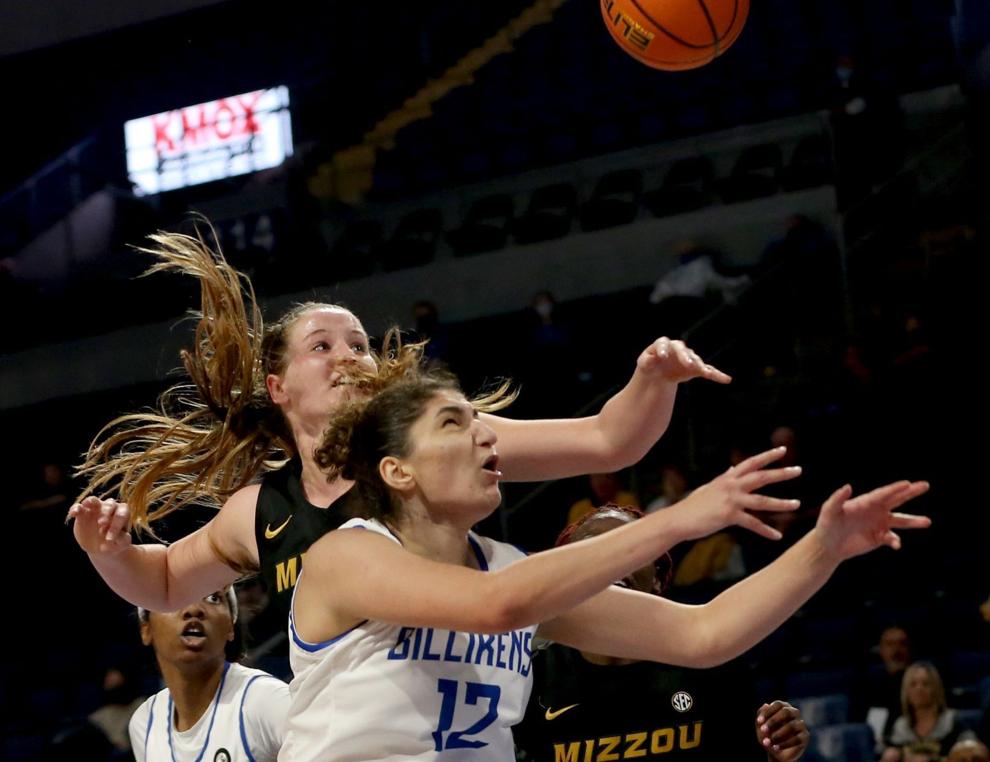 SLU V Missouri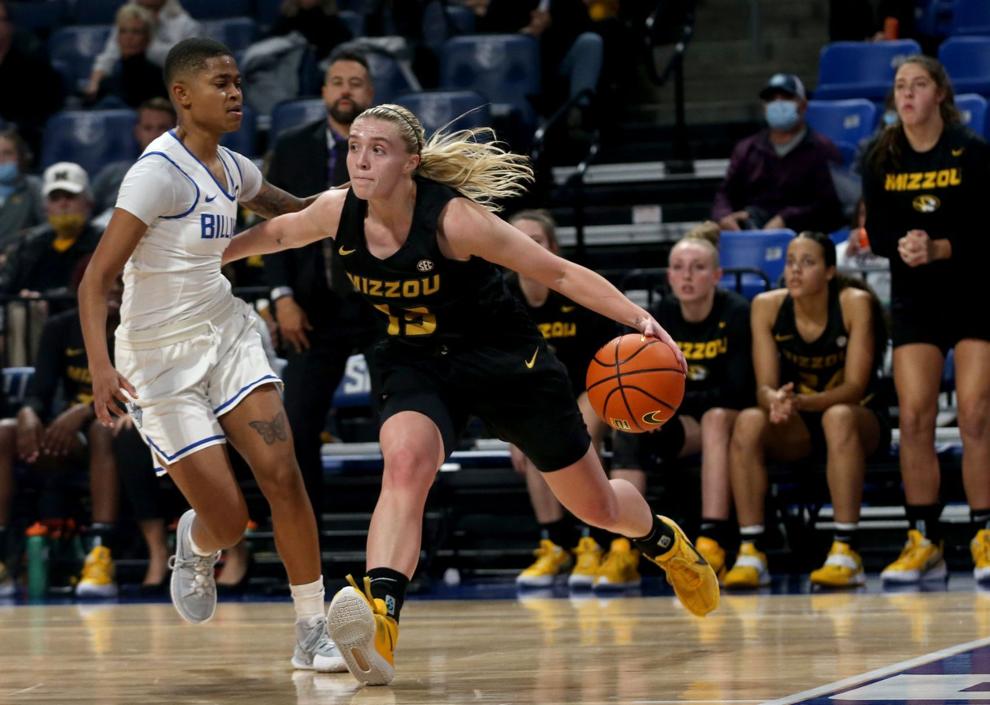 SLU V Missouri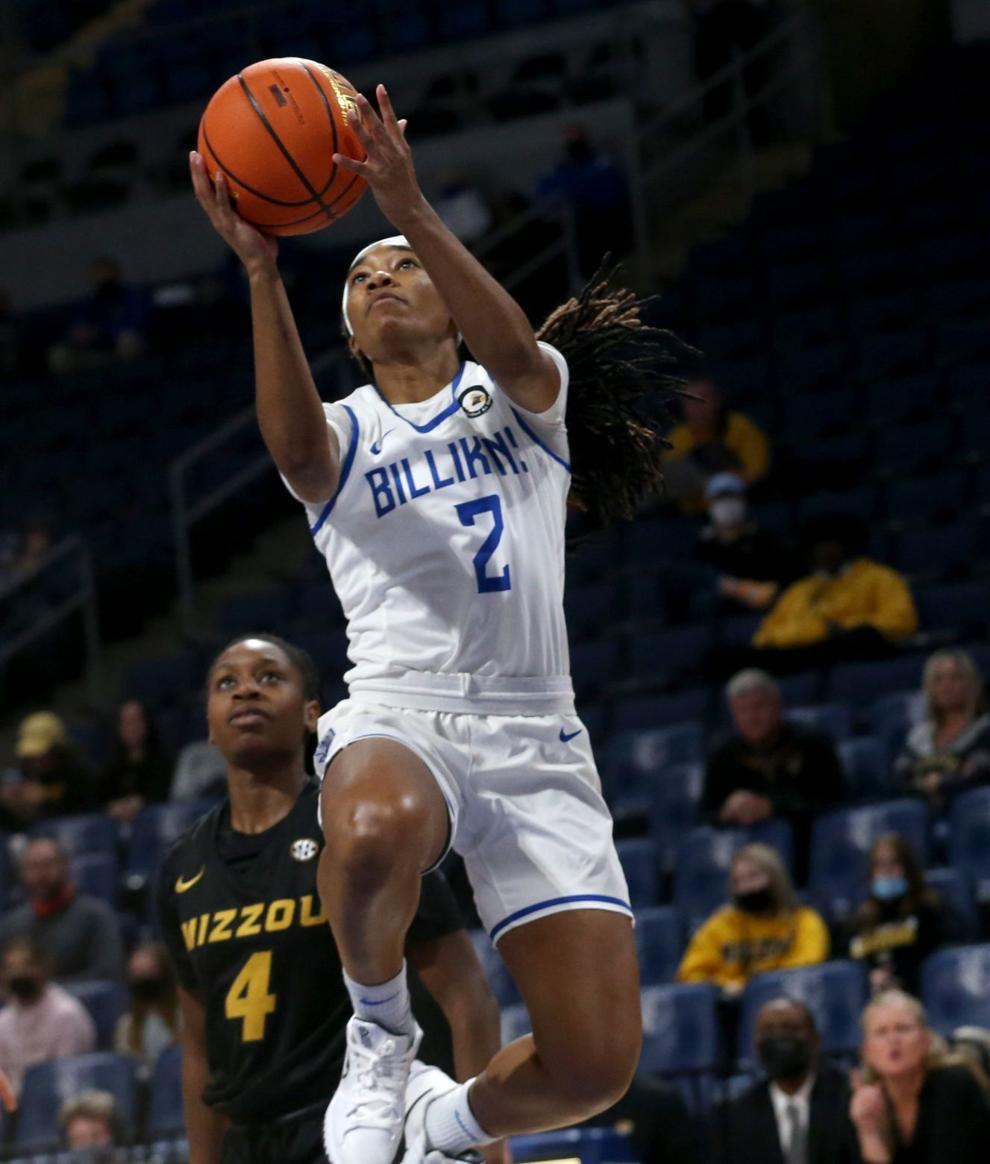 SLU V Missouri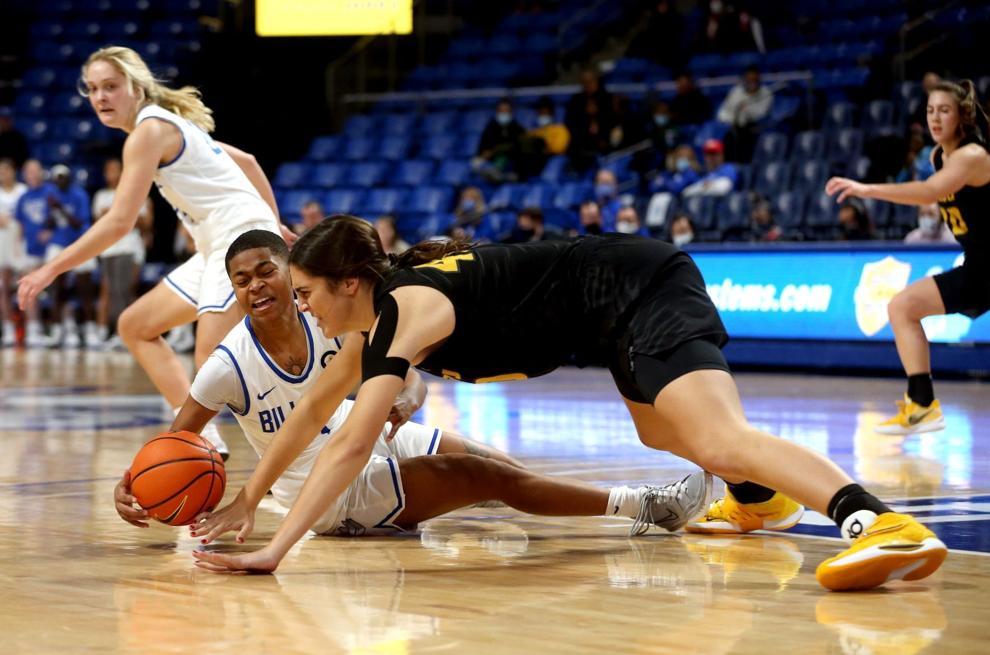 SLU V Missouri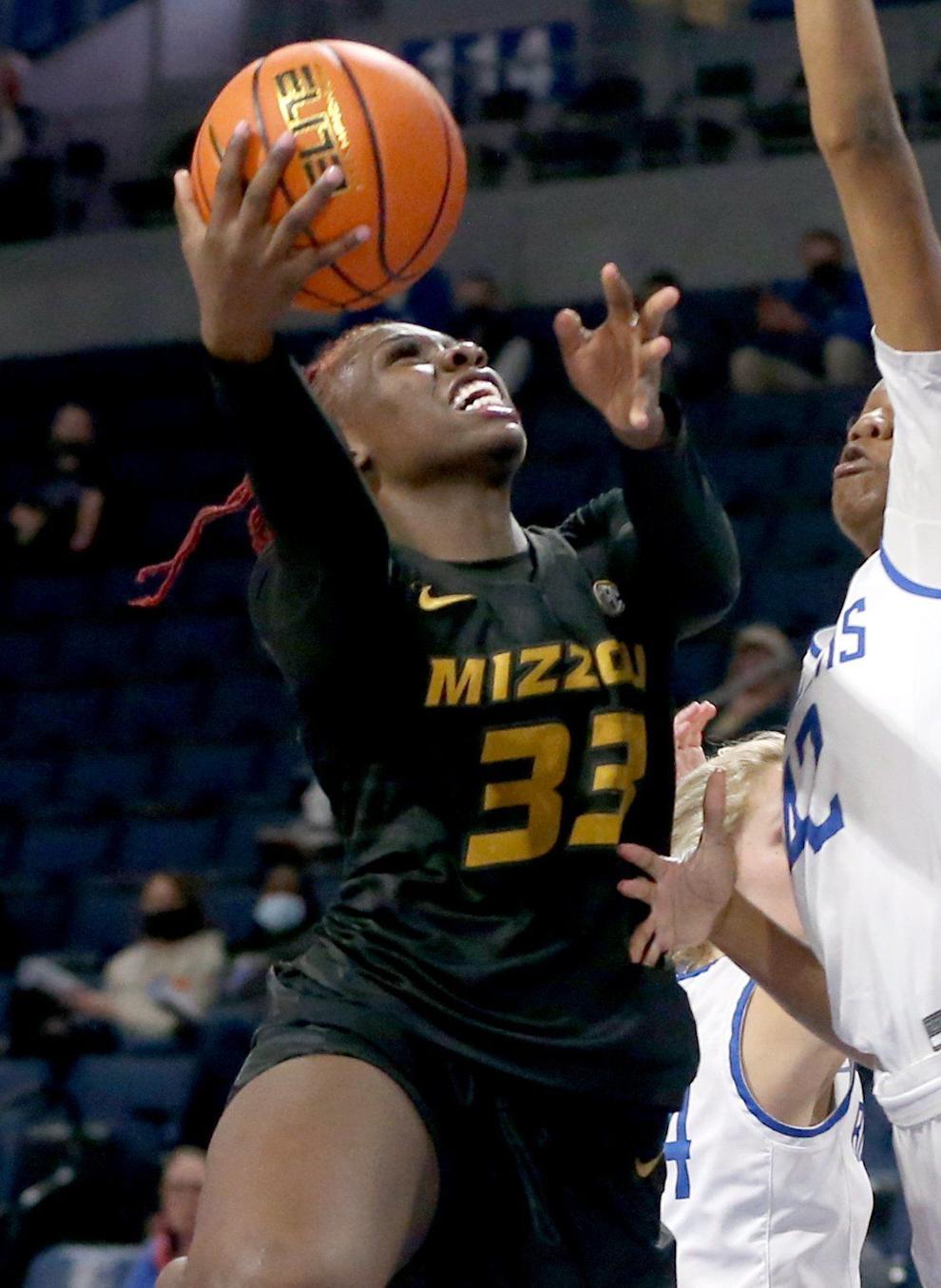 SLU V Missouri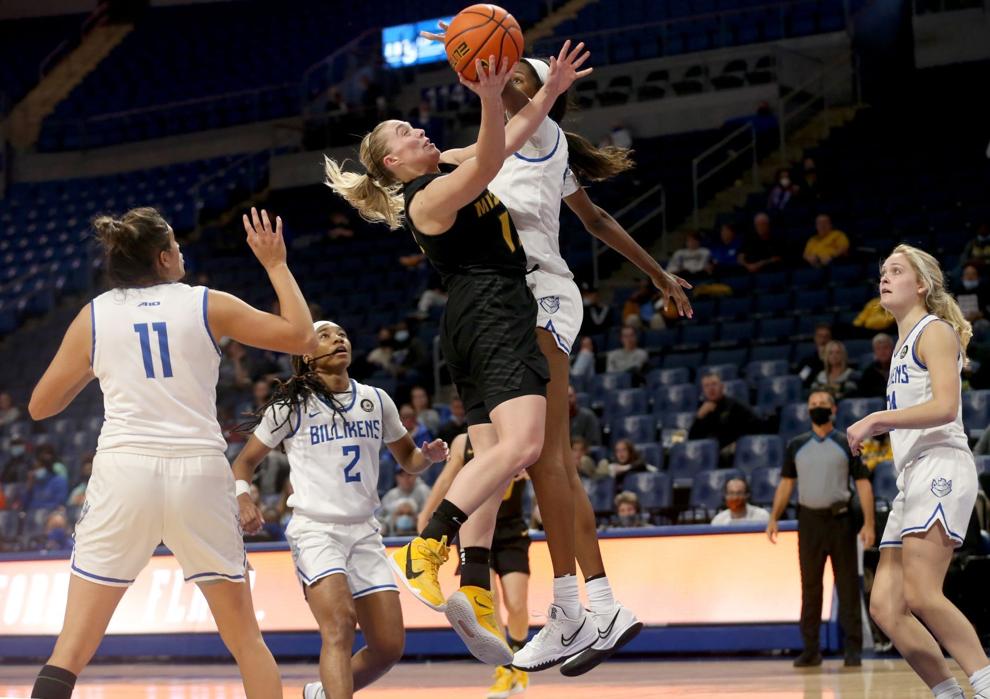 SLU V Missouri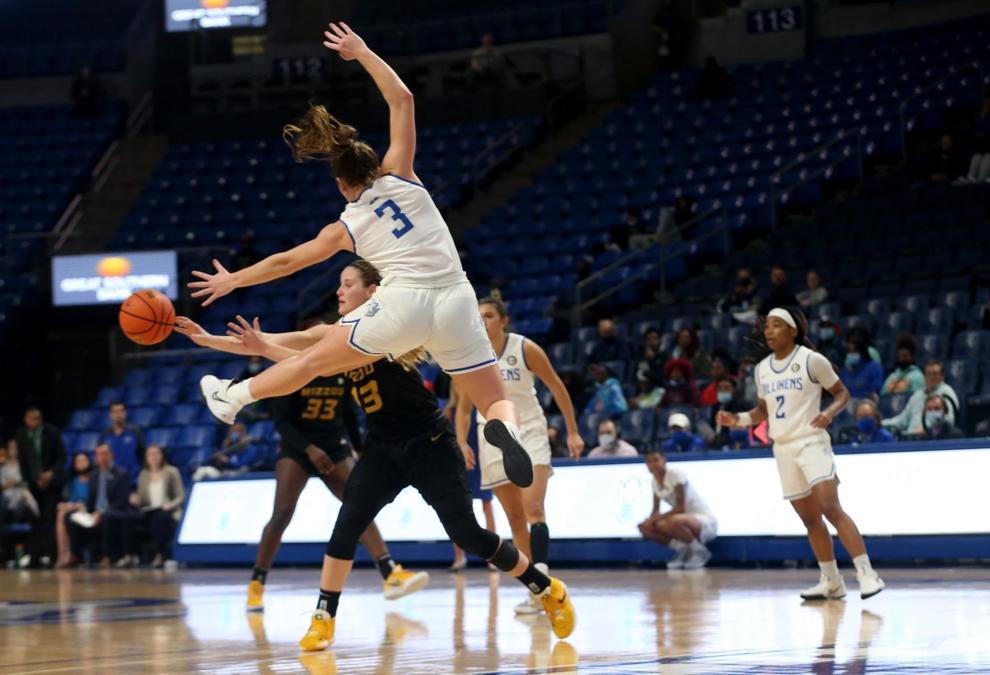 SLU V Missouri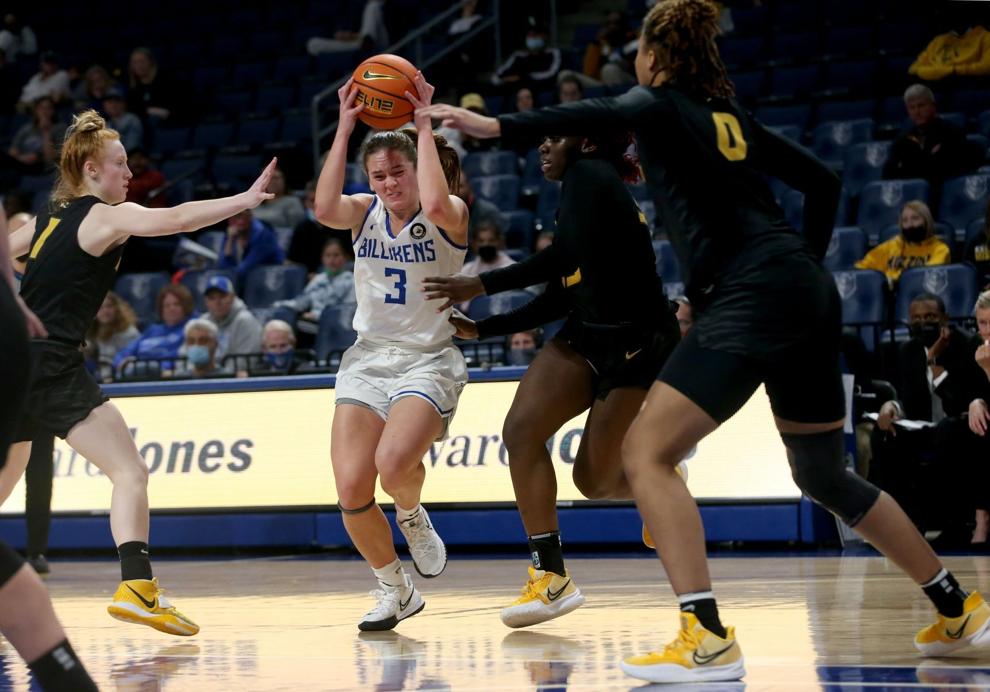 SLU V Missouri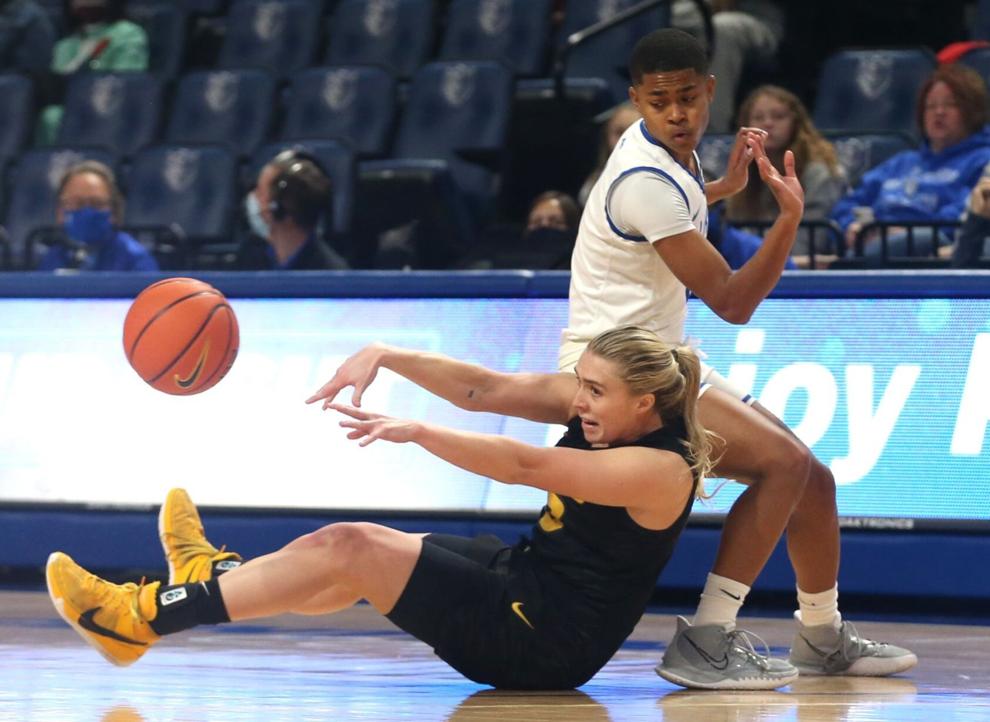 SLU V Missouri
SLU V Missouri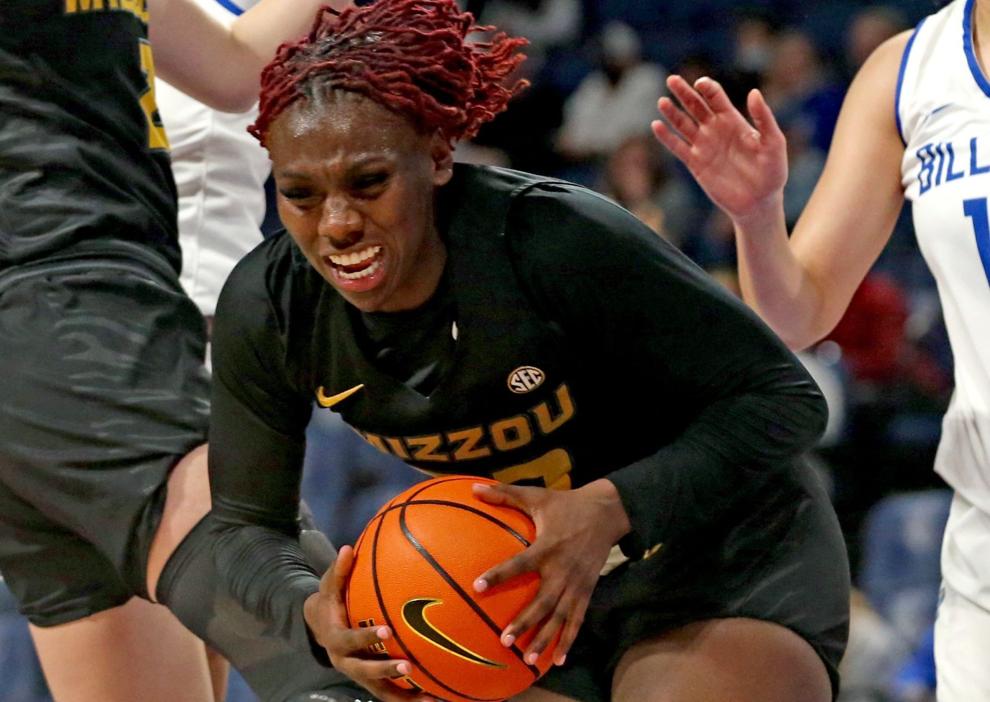 SLU V Missouri