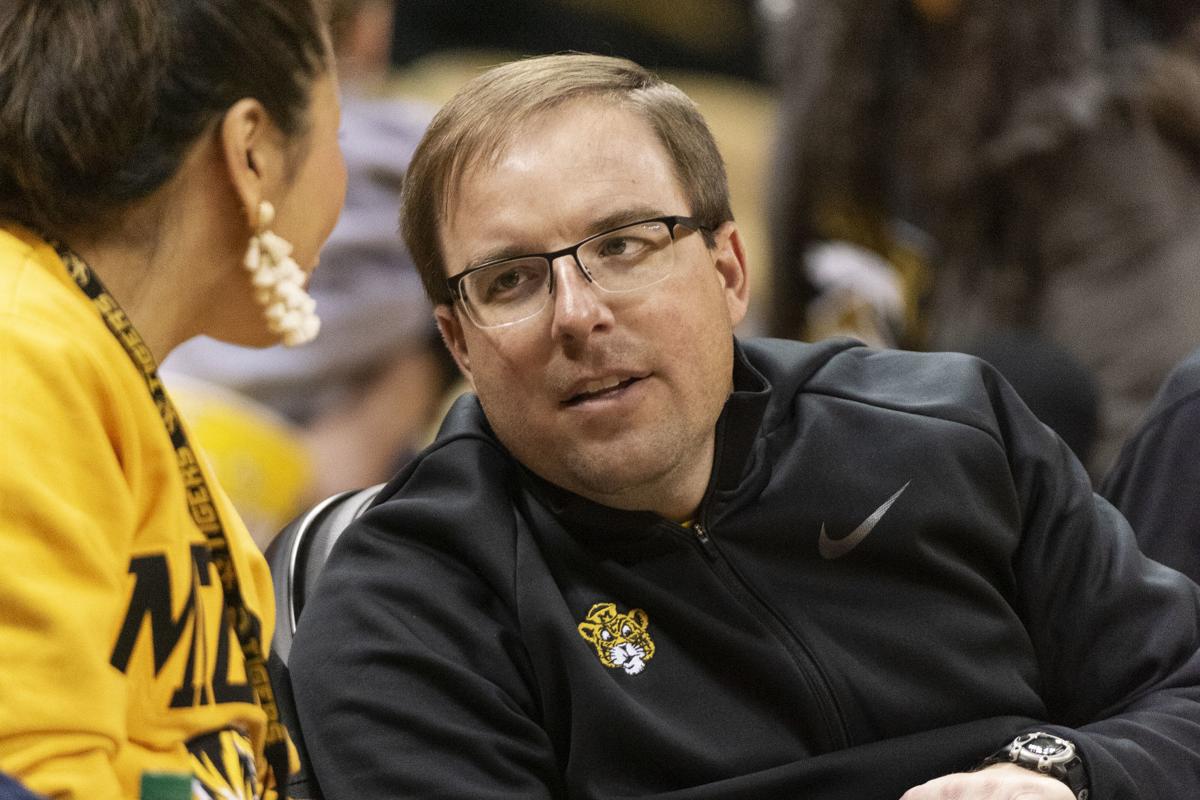 COLUMBIA, Mo. — Time will tell if Eliah Drinkwitz can recruit a roster that can compete for championships in the Southeastern Conference, but shortly after landing the Missouri head-coaching job he channeled his recruiting skills toward building a staff.
First stop, his Auburn roots.
In 2010, Drinkwitz, 27 at the time, took a leap of faith and left his full-time job as a high school coach for a $15,000 salary at Auburn, taking on the wordy but lowly title of quality control offensive assistant — with no benefits. Gene Chizik was the head coach. Gus Malzahn, Drinkwitz's connection to the job, ran the offense.
Other Auburn underlings included Erik Link, the special teams quality control assistant, and Casey Woods, another offensive quality control assistant. A decade later, they're both part of Drinkwitz's Mizzou staff, Link as special teams coordinator and Woods as tight ends coach and recruiting coordinator.
Back in December, Drinkwitz was introduced as Mizzou's head coach on a Tuesday. On Wednesday he offered Woods a job. By Friday the Alabama-Birmingham assistant was on a plane to Missouri. Why so fast?
"Southeastern Conference, easy," Woods said. "Eli Drinkwitz, easy. The chance to play at the top level, easy. It was a no-brainer. When I had an opportunity to come here I was on the first plane out of Birmingham."
Drinkwitz didn't stop there. Up in the press box every Saturday in 2010, Auburn running backs coach Curtis Luper was the elder statesman in the coaches' booth, working alongside peach-fuzzed go-getters Drinkwitz, Link and Woods.
"I can remember after the first game Coach Chizik asked me, 'You need any help up there? I'm like, 'No, I have enough help,'" Luper said. "Those guys were really young and they were on it."
Drinkwitz has always wanted to hire Luper should he ever land a power five coaching job. In this case, when Drinkwitz first surfaced as a candidate at Mizzou, Luper reached out first via text message.
"If you get that one (job)," Luper said, "if you get THAT ONE — and he knew which one I was talking about — I said I'd definitely be interested."
He definitely was. Luper left Texas Christian University to become another Auburn transplant on Mizzou's staff. He'll coach the team's running backs.
There's a critical reason Drinkwitz wanted to surround himself with coaches from that 2010 Auburn staff: Together they were part of a magical 14-0 season on The Plains that ended with a national championship. Together they share common strands of coaching DNA coated with parade confetti.
"In the SEC the national championship is the standard," Drinkwitz said. "That's the expectation at some point in our future. So I need people who understand what it takes to win and what it takes to win at a high level and have that experience of getting there. You have to have credibility, right? In those guys, we have that credibility."
"We all know," Woods said, "what winning looks like."
Chizik's 2010 Auburn team proved to be an incubator for coaching talent. Graduate assistants included Rhett Lashlee, now Miami's offensive coordinator, and Travis Williams, now Auburn's co-defensive coordinator. Georgia Southern head coach Chad Lunsford was the team's director of scouting. Director of player personnel Scott Fountain is now Arkansas' special teams coordinator.
When the young staffers at Auburn branched out to other jobs, they kept in contact by group text. They'd joke about who would be the first to land a head-coaching job, Woods said. Drinkwitz won the competition in 2019 when Appalachian State hired the North Carolina State coordinator.
"When you're in the entry-level position," Woods said, "I think there's always a dream when you're sitting around with your guys and your buddies and (saying), 'Man, if there's just one day that we can get together and work together again how fun would that be?'"
Drinkwitz has connections to other new Mizzou staffers. He hired D.J. Smith (linebackers) and Charlie Harbison (secondary) off his Appalachian State staff, while Bush Hamdan shared offensive coordinator duties with Drinkwitz at Arkansas State in 2013 under Malzahn.
"He was probably one of the only guys on staff I did not know, which was a really unique experience," Hamdan said. "We came from very, very different backgrounds of the coaching profession. He's just a guy that it didn't take long for me to realize how much of a star he really was and really fed off of his knowledge and his personality."
Hamdan and Drinkwitz went their separate ways after that one season together — Hamdan has since coached at the University of Washington and with the Atlanta Falcons — but Drinkwitz brought him to Columbia to coach quarterbacks and receivers and help recruit the St. Louis area.
Recruiting chops were a plus for the former Auburn assistants, too. Woods' whole life and career has canvassed SEC territory: He grew up in Mississippi, played at Tennessee and has coached in Arkansas and Alabama. Link will recruit his home state of Iowa along with Chicago and Minneapolis. Drinkwitz expects Luper to enhance Mizzou's presence in Dallas.
"I know in the past that the Dallas metro area has been a huge part of Mizzou's success, especially under Coach (Gary) Pinkel," Drinkwitz said, "and I wanted to tap into that again and needed somebody with that expertise."
A decade ago, no one could have predicted that nearly 40 percent of Mizzou's staff in 2020 would be stationed in the Auburn coaches' booth, looking down on Cam Newton and an unfolding championship season.
Luper, the veteran coach reunited with the underlings, now in their 30s, relishes the chance.
"When you have success together, you'd really love to get back together at some point," he said. "When one person leaves (you say), 'Hey, I'd love to coach with you again.' But very rarely does that present itself. But it did here. And that's why we're all excited."
Dave Matter brings you the latest updates from the Mizzou sports scene.