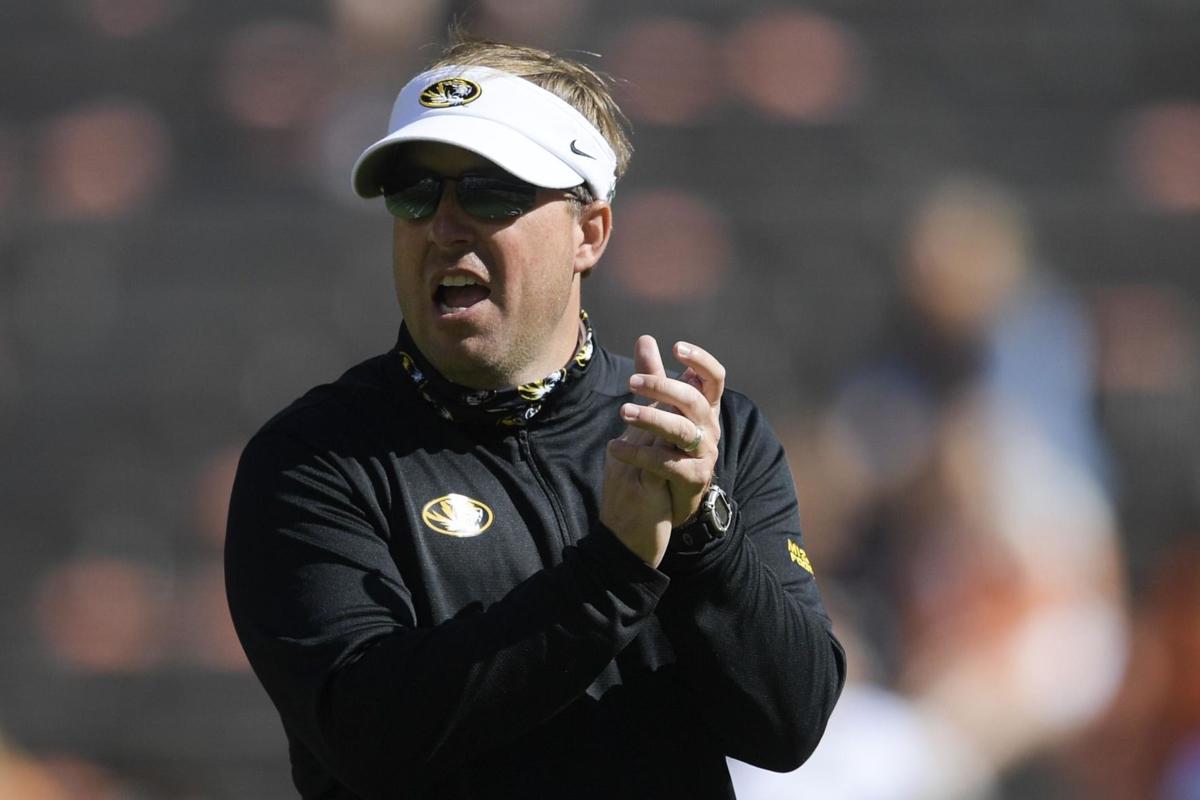 One of the St. Louis area's top football recruits makes his college decision Friday. Could Eli Drinkwitz be close to landing another in-state prospect? Marquis Gracial, a four-star defensive tackle at St. Charles High, will announce his verbal pledge at 5:30 p.m. at his school. 
Gracial is down to five finalists: Alabama, Arizona State, Iowa State, Missouri and Oregon.
"I can honestly say he hasn't told anybody, not even me," St. Charles coach Bob Leonard said Friday. "He's quit answering the phone for anybody just to have a peaceful week. He said, 'They're wearing me out.' I told him, 'At 5:30 I'm going to be happy no matter where you go.'"
Whoever lands Gracial, Leonard knows what they're getting: a massive 6-foot-4, 310-pound linemen with unique speed for his size — he's been electronically timed in the 40-yard dash at 4.92 seconds — and versatility along the line of scrimmage. As a sophomore, Gracial played nose tackle in St. Charles' 3-4 scheme and was regularly double- and triple-teamed. Last fall he played defensive end and occasionally on two feet as an edge rusher. In 10 games last season, he finished with 61 tackles, including 29 for losses and three sacks. He'll also play some tight end for the Pirates, catching four passes for 56 yards and a touchdown last year.
"He is just blessed with God-given talent," Leonard said. "He has great size, great athletic ability. He's got tremendous speed. From the evaluation of the college coaches, they all talk about his explosiveness, his great get-off and pad level. And he has a tremendous motor. He plays hard. I think one of the things that gets overlooked in it for me personally is he's got tremendous work ethic. I mean, yes, he's a big, fast, strong kid. As a freshman, he wasn't very strong, but he doesn't miss a day in the weight room."
Gracial already has the frame to play as a freshman, even inside the SEC trenches. Does he have the potential to contribute immediately in 2022?
"It's funny because me and him had a long talk about this this week," Leonard said. "He's super athletic and obviously has the size and strength. But he's very realistic. These guys are good at every school in his final five, and he's going to have to earn a spot. He has a lot to learn, so he's very realistic about that."
Gracial is rated the nation's No. 17 defensive tackle in the 2022 class by both Rivals.com and the 247Sports.com national composite. He's widely considered one of the state's top prospects: No. 5 by 247Sports and No. 6 by Rivals.
Mizzou has secured five commitments from in-state targets for the 2022 class, all ranked among the state's top 25 by Rivals:
No. 3: SLUH safety Isaac Thompson
No. 14: Lee's Summit North offensive lineman Armand Membou
No. 17: Parkway West receiver Jamarion Wayne
No. 19: Lee's Summit tight end Max Whisner
No. 22: Lebanon offensive lineman Tristan Wilson
Mizzou also has a 2022 commitment from a prospect just across the state border in Kansas, wide receiver Mekhi Miller from Blue Valley North High, who's the No. 2 recruit in Kansas, per Rivals rankings. Mizzou's class headliner is four-star quarterback Sam Horn from Suwanee, Georgia, the nation's No. 6 pro-style quarterback.