As the team bus pulled out of Wyoming's War Memorial Stadium late Saturday night, Missouri coach Barry Odom sat next to his wife Tia in the first row and glared straight ahead at the windshield. If he was thinking ahead to the rest of the season, there was plenty still left to ponder.
The Tigers might have silenced their preseason buzz with Saturday's 37-31 loss to Wyoming, in a game Odom's team was favored to win by 18 points, but as players started to process the season-opening dud, they tried their best to keep a positive outlook.
"We still got 11 games to play," senior left tackle Yasir Durant said. "This ain't our last game. So at the end the day, we've got to keep on pushing. I think we've got the right group of coaches and right group of guys to do it."
But do they have an offense that can run the ball better than Saturday's result? Can they take care of the ball after giving it away three times against the Cowboys? Do they have a defense that can limit big plays and outmuscle opponents in the trenches? Those are the major concerns coming out of Wyoming, where the Tigers' averaged just 2.7 yards per carry, turned the ball over three times, twice in the red zone, and failed to create a turnover on defense. The Tigers fell to 2-14 under Odom in games with a negative turnover margin and 5-19 in games they scored fewer than 40 points.
Overreactions to the first week of the season are one of college football's greatest traditions, but considering the opponent was Wyoming, a middling program from the Mountain West Conference, Odom doesn't figure to dismiss Saturday's struggles.
The Tigers roared out to a 14-0 start, then imploded while Wyoming erupted with 34 points over 14 minutes. With so much buildup for the season and an upcoming five-game homestand, it was worth wondering if Odom's players overlooked Wyoming, a team the Tigers smashed 40-13 last year in Columbia.
"Man, I sure hope not," Odom said, more hopeful than certain. "I don't think so. I didn't feel that in the preparation. I didn't sense that at all. But I didn't deliver my best. I know that."
Missouri's been on the wrong end of similar upsets over the years, most recently a 2016 homecoming loss to Middle Tennessee. In 2014, the Tigers managed to win the SEC East despite losing a home game to 14-point underdog Indiana. Earlier in the Gary Pinkel years, the Tigers suffered nonconference losses to Bowling Green (twice), Troy and New Mexico. This loss, though, with so many expectations surrounding Odom's fourth team, seemed to inflict more pain — and perhaps leave a longer lasting bruise depending on how the Tigers respond in Saturday's visit from West Virginia (1-0), set for an 11 a.m. start on ESPN2.
"When you get knocked down, how are you going to get back up?" quarterback Kelly Bryant said Saturday, after mixing two turnovers with 423 passing yards, the second-most by any FBS quarterback through the first week of the season.
Bryant is new to shattered Mizzou dreams, but Saturday's game was a reminder that Odom's program isn't immune to these kind of letdowns against supposed overmatched opponents. And you thought the Tigers were past these kind of games? Not yet.
"The other team plays football, too, and they have scholarship guys, too," linebacker Cale Garrett said. "We expect to win every game. That's how we approach every game. The moment you think you're past anything is the moment you get caught. For us it's important not to overlook anybody. It's a gut check. It's a wake-up call. It's a slap in the face."
"It can happen to anybody any week. It's college football," cornerback DeMarkus Acy said. "It's about respecting your opponent and going out and playing. Respect to Wyoming. They came out and played an excellent game."
The Tigers are early 14-point favorites over West Virginia after the Mountaineers slipped past FCS opponent James Madison 20-13 on Saturday.
COLUMBIA LINEMAN PICKS MU
It wasn't a wasted holiday weekend for Mizzou. The Tigers added another piece to their future defensive line Monday and didn't have to go far to find it. Jalen Logan-Redding, a three-star defensive end from Columbia's Rock Bridge High, announced his verbal commitment to Mizzou on Twitter.
Logan-Redding, rated the state's No. 13 overall player by 247Sports.com and the nation's No. 28 weakside defensive end, had narrowed his final four choices to Mizzou, Kansas, Oklahoma State and Texas earlier this summer. He also held scholarships from Power 5 schools Iowa, Iowa State, Kansas State, Minnesota, Nebraska, Purdue and Notre Dame.
He's the second Rock Bridge player committed to Mizzou's 2020 class — linebacker Will Norris committed to MU in July — the fourth defensive lineman and the seventh player from an in-state high school. Mizzou has 13 commitments overall.
Missouri Wyoming Football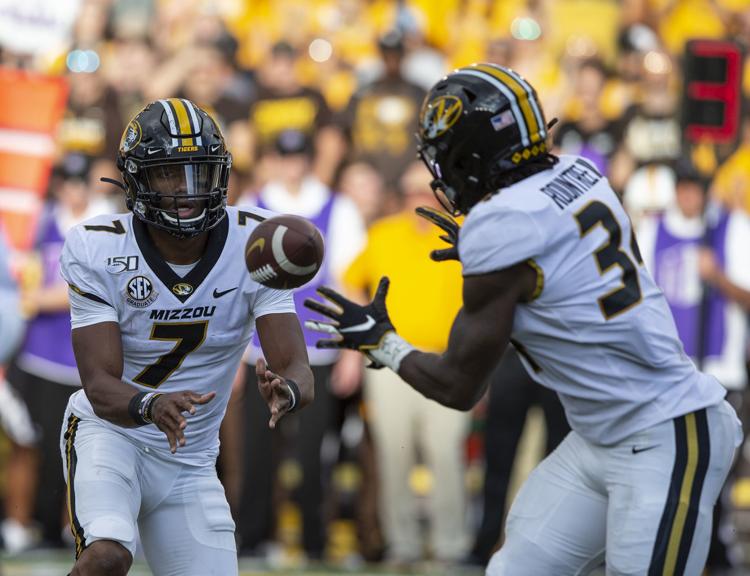 Missouri Wyoming Football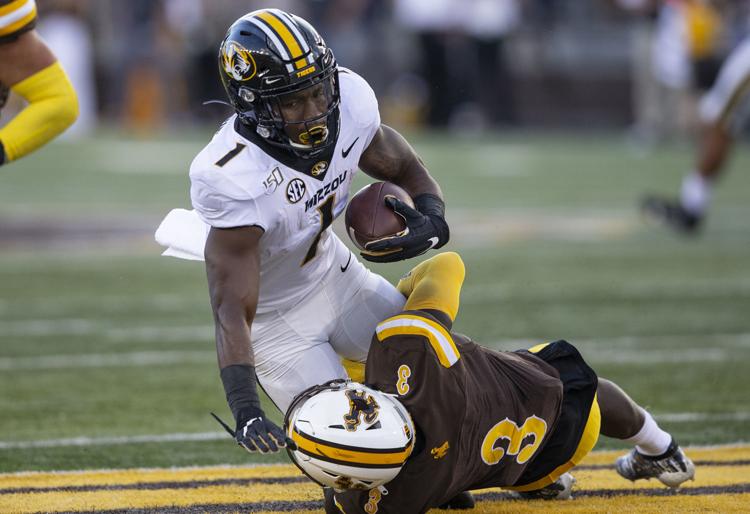 Missouri Wyoming Football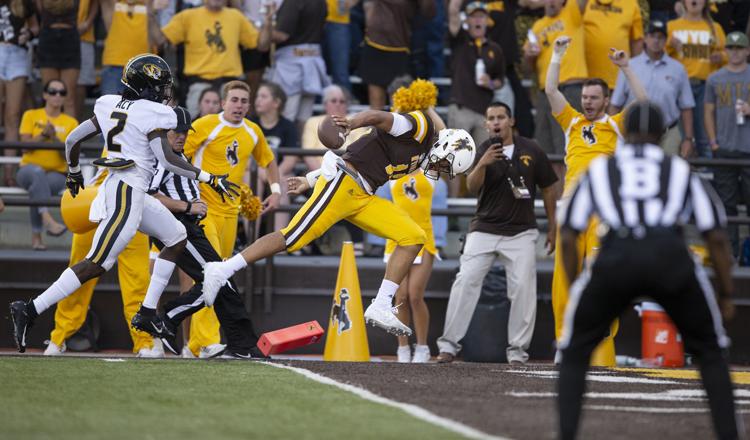 Missouri Wyoming Football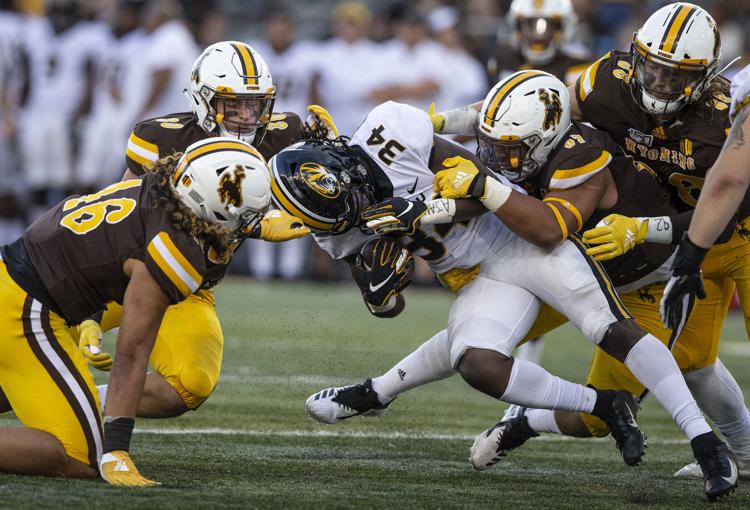 Missouri Wyoming Football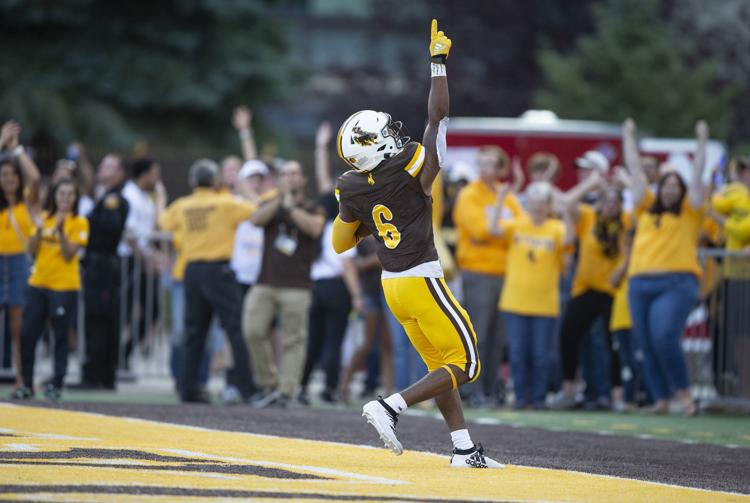 Missouri Wyoming Football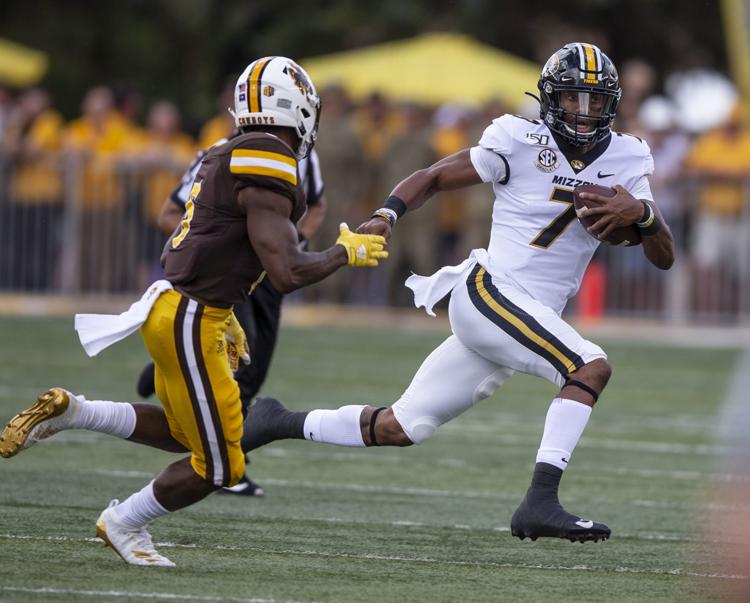 Missouri Wyoming Football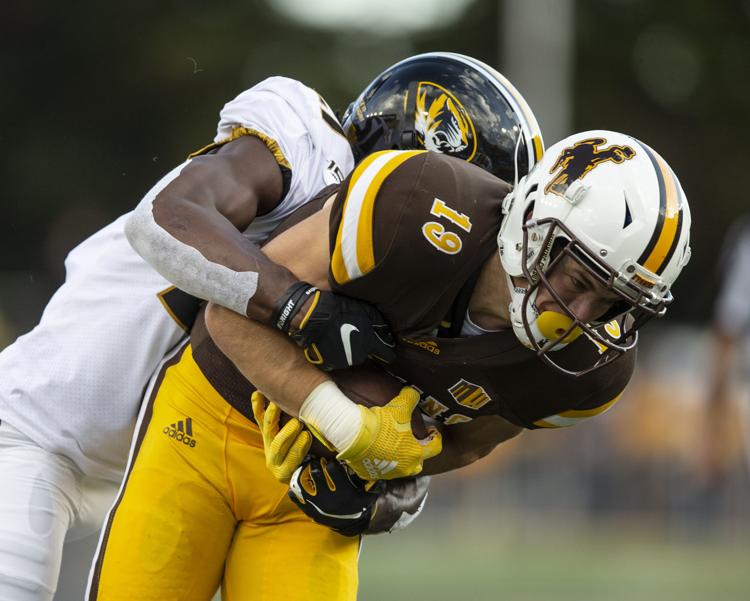 Missouri Wyoming Football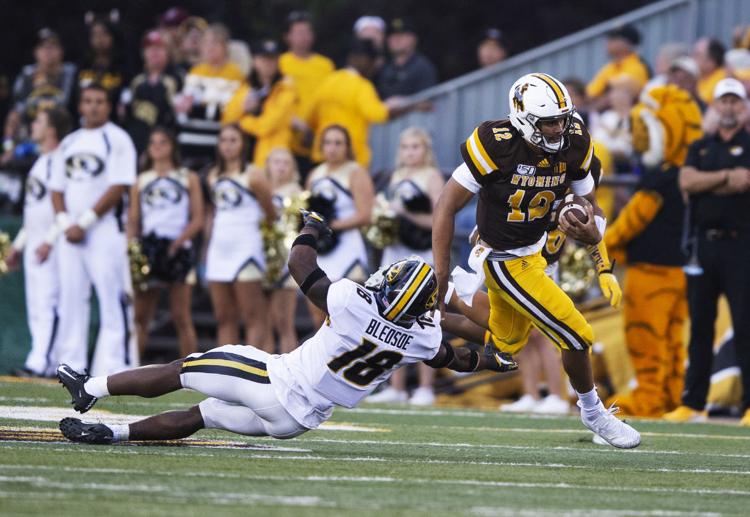 Missouri Wyoming Football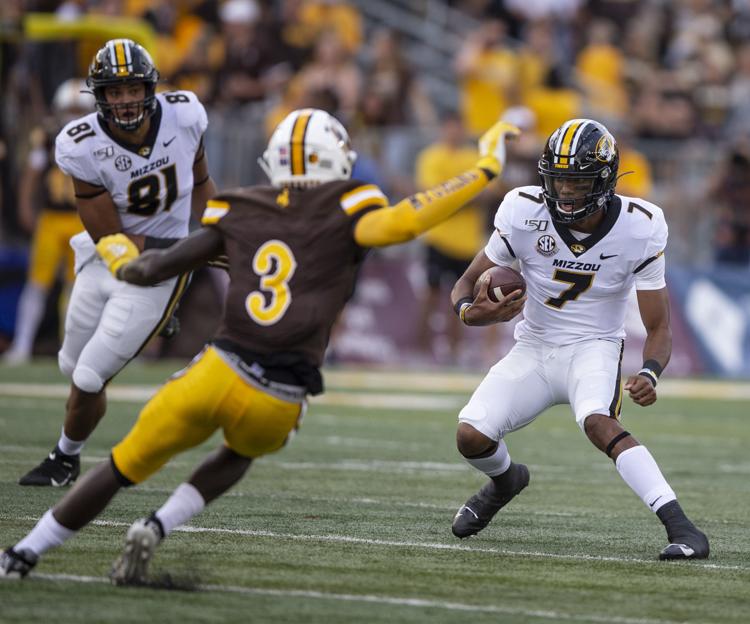 Missouri Wyoming Football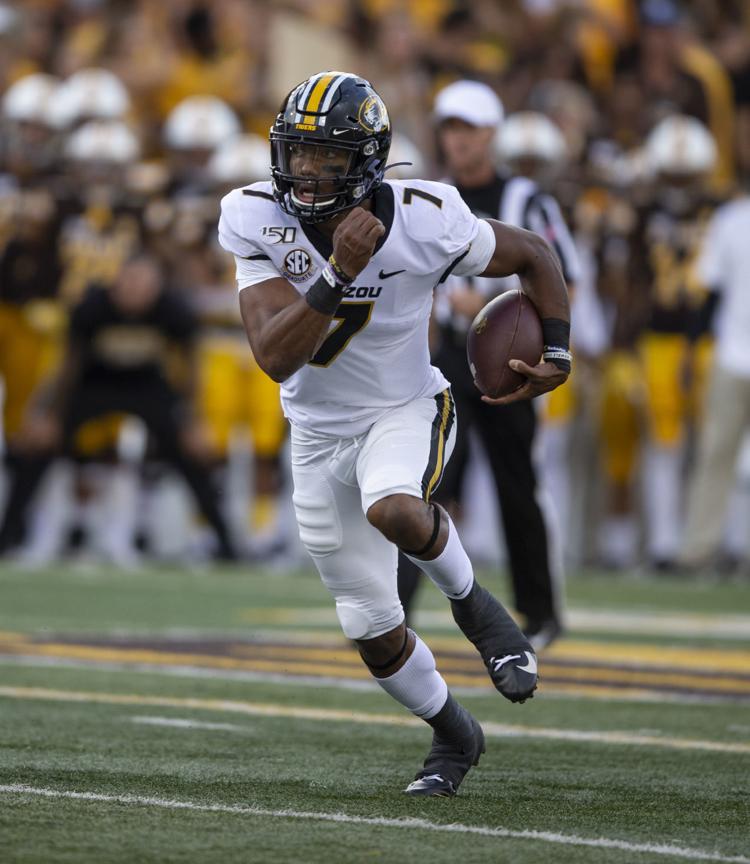 Missouri Wyoming Football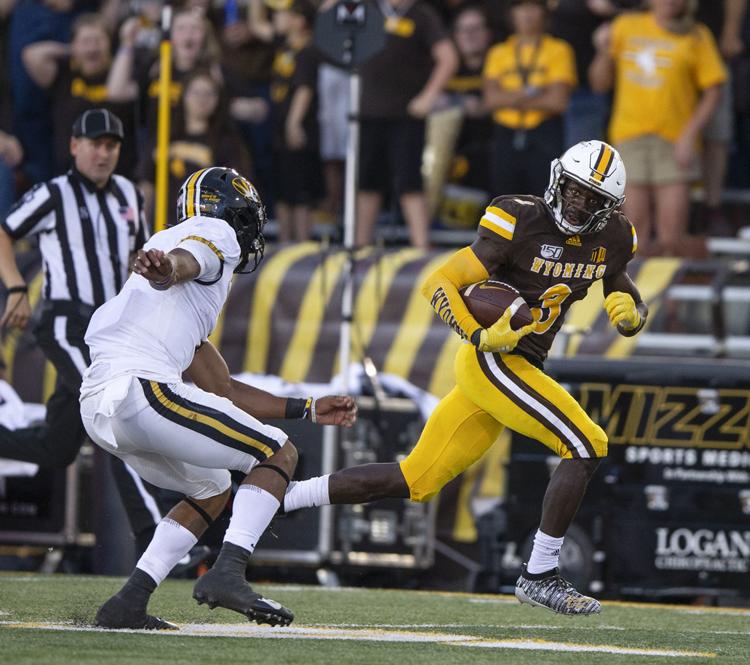 Missouri Wyoming Football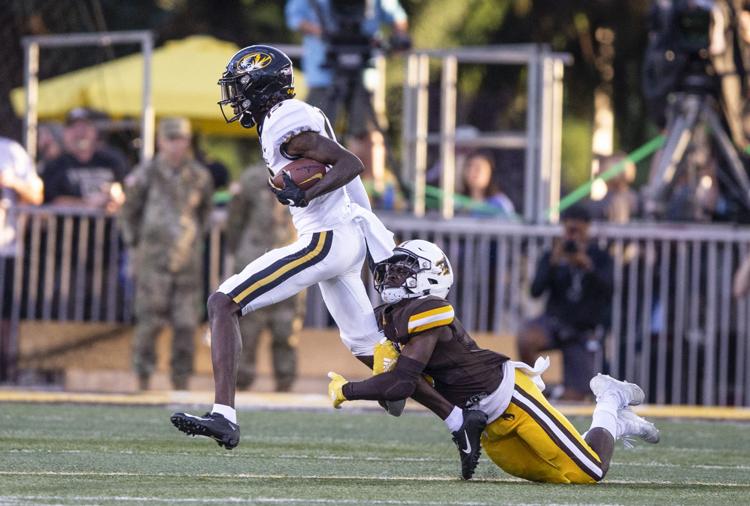 Missouri Wyoming Football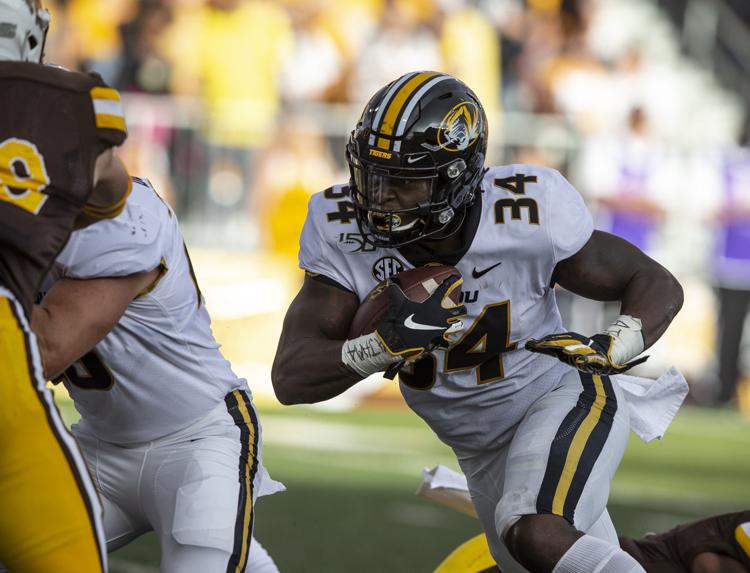 Missouri Wyoming Football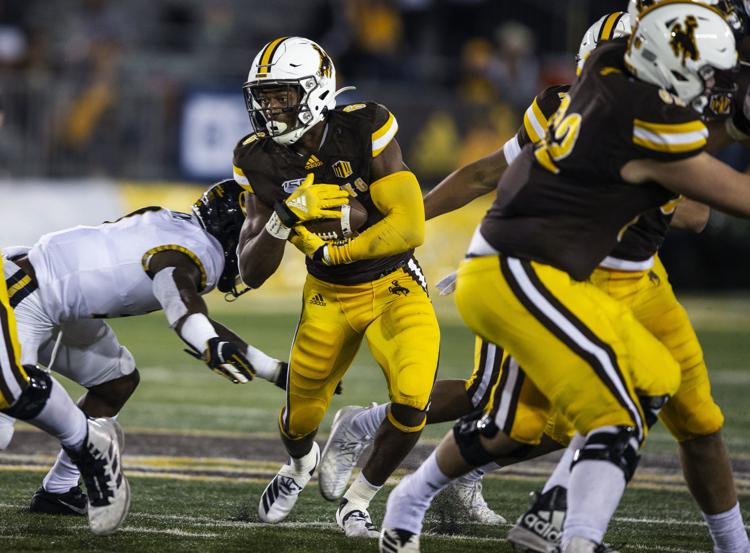 Missouri Wyoming Football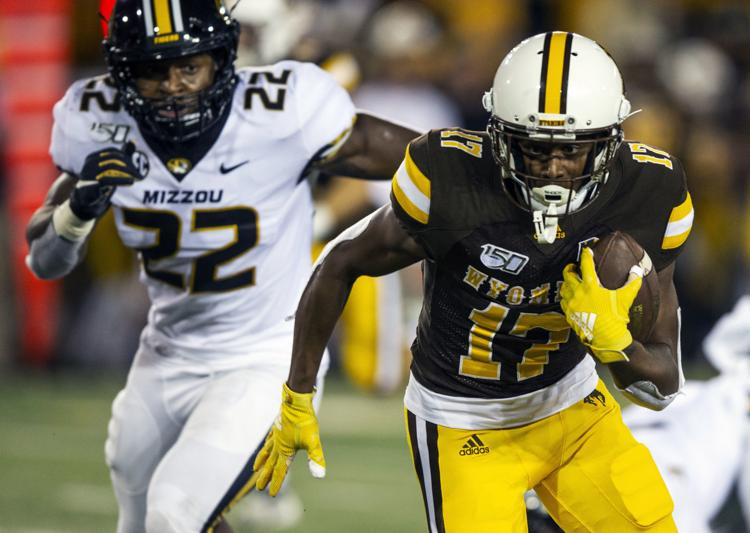 Missouri Wyoming Football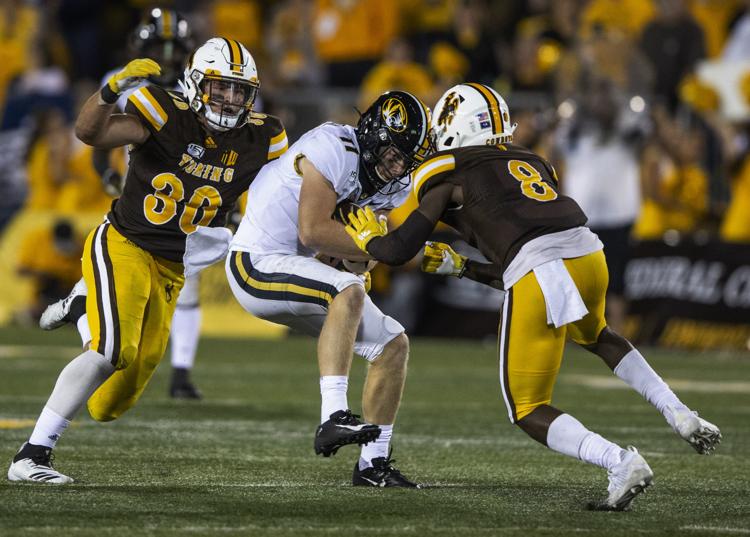 Missouri Wyoming Football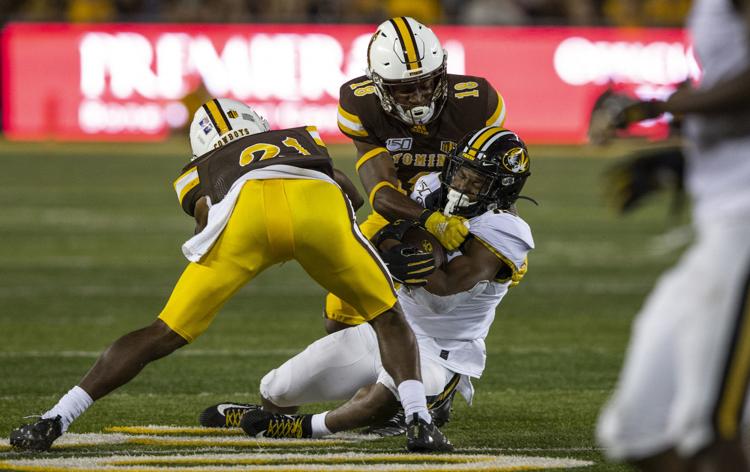 Missouri Wyoming Football