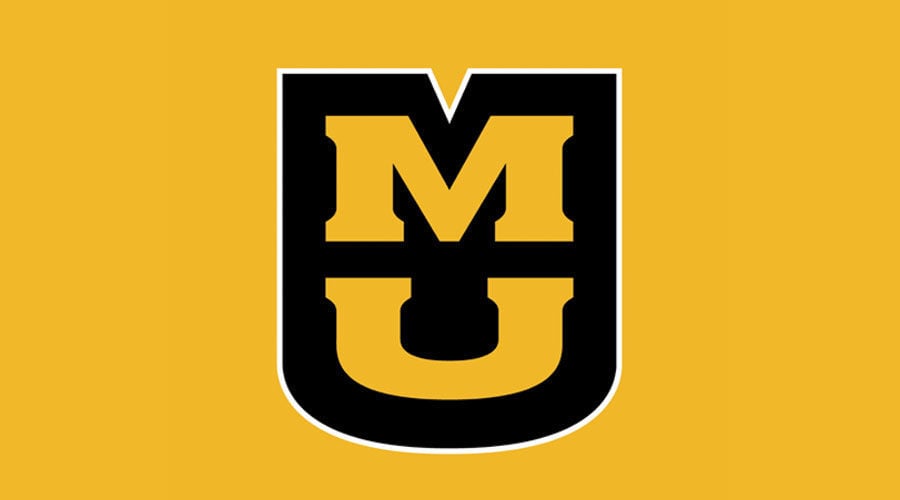 Mizzou's mascot is a Tiger, but there's a mule hidden inside the logo.
The Post-Dispatch's Mizzou beat writer Dave Matter didn't realize that until this week. His fourth-grade son came home with the news, learned in Diane Knutson's social studies class.
My 4th grader learned in school today that hidden inside this Mizzou logo is the head of a mule (the state animal) between the M & the U. Am I the last person to know this? pic.twitter.com/sFjqv6e6e7

— Dave Matter (@Dave_Matter) August 29, 2019
The mule head isn't an accident.
Yep. Then Chancellor Haskel Monroe is credited with the design. He noted then Mule Head was part of design. Created a brand aligned w/other Big 8 schools (OU, KU, etc.). Mule head celebrates significant role of Missouri mule across MO's history. @Mizzou #ShowMe https://t.co/ufwbmTktx7

— Jim Spain (@MUJimSpain) August 29, 2019
Jim Spain is the University of Missouri-Columbia's vice provost for undergraduate studies.
Matter's tweet had 3,200+ likes, and more than 600 retweets. There were many "head exploding" and "amazement" GIFs. 
I didn't know that. I wonder why the powers that be decided to use Tigers as their mascot instead of Mules? That would have given them a more distinct brand. Tigers are everywhere, two other teams in the same conference, Auburn and LSU.

— Troy Rose (@TroyRos12854484) August 29, 2019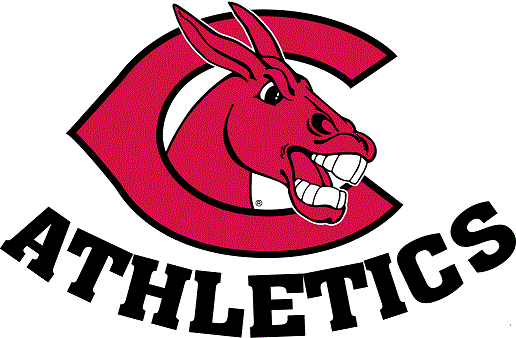 The mule is the mascot for the University of Central Missouri — women's teams are the Jennies.
Of course, Mizzou has more mule in it than just the logo. The University of Missouri College of Veterinary Medicine has a Mule Club with a team that appears in parades and festivals. 
---
You think that's weird? In 1952, the National Guard was called in to quell panty raids.
May 20, 1952: Panty raids are the lead story
May 20, 1952: Some cheered, others fought

May 20, 1952: Cleanup in Gentry Hall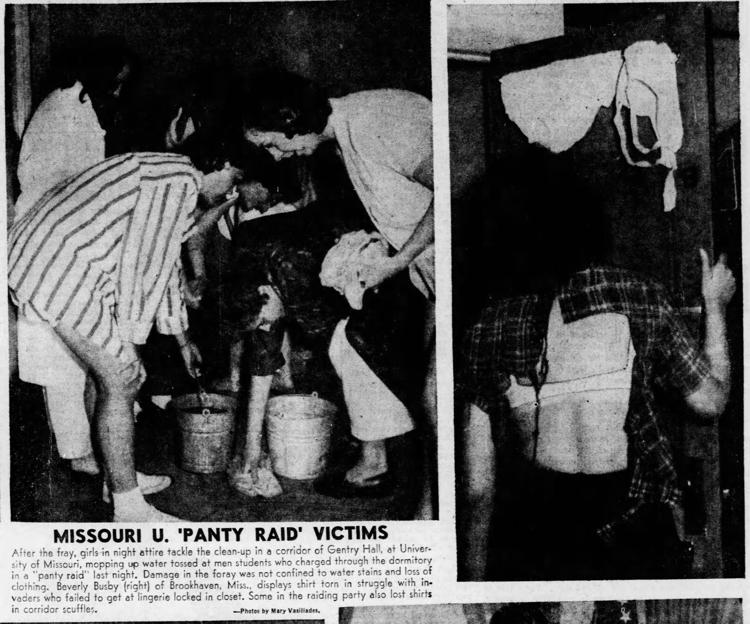 May 21, 1952: Students rally for the Panty Raid 8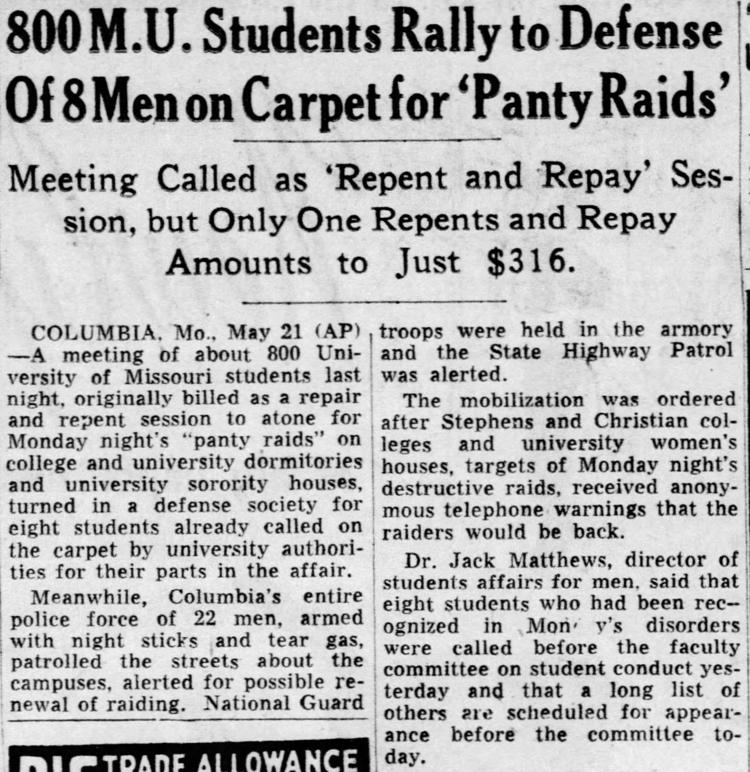 May 22, 1952: An anti-raid party at Wash U.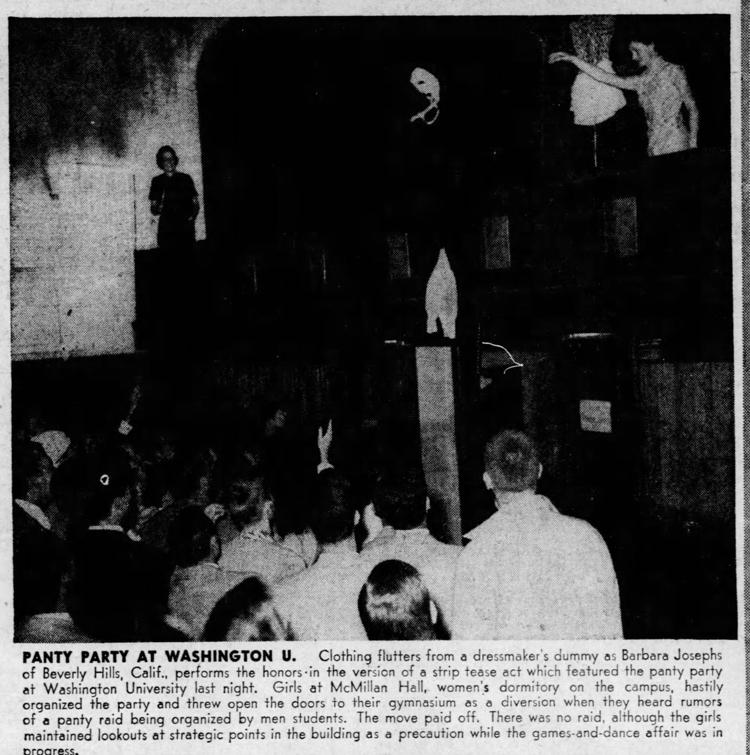 May 22: Wash U. students offer an alternative

May 22, 1952: The scene at Wash U.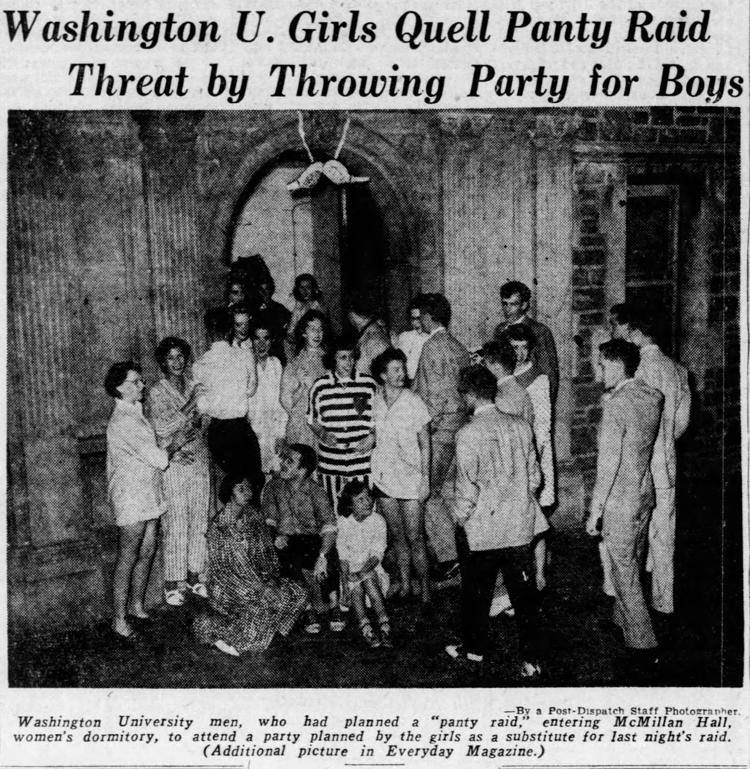 May 25, 1952: Curators say punishment is at hand

May 28, 1952: Faculty recommend punishment for all

Dave Matter brings you the latest updates from the Mizzou sports scene.