COLUMBIA, Mo. — Mizzou committed to a "Top Gun" theme for Military Appreciation Day on Saturday, but the Tigers' hapless offense never came close to pulling off a 4G inverted dive with a MiG-28. 
This one was no walk in the park, Kazansky.
When Barry Odom stepped behind his lectern following the 23-6 loss to Florida, he didn't have the same look and sound of defiance in the face of defeat that we've seen after previous losses. He was more subdued. He had just come from the locker room, where one observer later said the vibe felt more defeated than any time during this four-game losing streak. It's one thing to experience that empty, quiet stillness on the road in a cramped, unfamiliar setting; it's another thing to get trampled at home and start that postgame mourning process in your own locker room.
This season is circling the drain with each passing week. Saturday's loss eliminated any chance at winning more games than last season. The Tigers have officially taken steps backward in 2019.
In some ways, this should all feel familiar. This is the third time in four seasons under Odom the Tigers have lost four games in a row. (The Tigers had five-game skids in 2016 and 2017.) In 15 seasons, Gary Pinkel had two seasons with a four-game losing streak (2004, 2015), and in seven seasons Larry Smith had two four-game skids (1995, 2000).
What's the mood in that locker room?
"I don't see anyone holding our heads down," senior safety Khalil Oliver said. "There's no 'season's over.' None of that. From the beginning of the year we heard 'bowl ban.' As the season went on, we've been hit with a lot of adversity. That's Coach Odom's saying, 'Adversity is going to come. We're going to step up and be ready for it.'"
"You can't complain," Oliver added. "We're not going to sit there and feel sorry for ourselves. We're not going to sit here and cry and (say), 'Woe is me.' We're going to come back here (Sunday) and get better."
"Nobody likes this right now," Odom said. "Obviously it's hard. They're not gonna blink. I'm not gonna let them blink. We're going to go get after it."
OK, sounds good. But what's left to play for? Odom started with the charge of winning Saturday's home finale for the seniors. Odom's teams are 3-0 in Senior Day home finales.
Then there's bowl eligibility, provided, of course, the NCAA appeals committee overturns the team's postseason ban or doesn't release its ruling until after bowl pairings are announced Dec. 8.
Either way, celebrating a sixth win this late in the year when you were supposed to win nine or 10 feels like ordering a fine microbrew in a chilled glass and having to settle for a warm can of Natural Light. It's still beer but not what you wanted.
Should the Tigers (5-5, 2-4 SEC) win Saturday — Mizzou is an early 4-point favorite over Tennessee (5-5, 3-3) — or next Friday in Little Rock against Arkansas (2-8, 0-6), it will mark the latest calendar date the team has clinched bowl eligibility in the modern bowl era. Here's the date the Tigers won their sixth game in every bowl season since 1997:
Of course, over the next two weeks the Mizzou stakes are incredibly greater than playing in a mid-tier bowl game in Charlotte or Nashville. Jobs could be on the line. The offense has imploded, the team has vastly underachieved and Odom enters the final two-game stretch in the face of sharpened Twitter pitchforks hungry for heads.
(Counter argument: Fan angst seems high, but home attendance is up about 7 percent from last year despite the stadium's drop in capacity.)
The 2019 Tigers have become the 2015 Tigers without the campus strife. Mizzou is all defense, no offense.
Coordinator Ryan Walters' defense ranks third in the SEC and No. 14 nationally in yards allowed per play at 4.68. That's five spots within range of Penn State, Notre Dame, Baylor, Florida, Alabama, Oregon and Wisconsin.
Coordinator Derek Dooley's offense ranks 12th in the SEC and No. 91 nationally in yards per play at 5.42. That's five spots within range of Arkansas, Maryland, Coastal Carolina and South Florida.
In 2015, Mizzou's defense was No. 3 nationally in yards per play and the offense was No. 125 on offense.
Defense and special teams have accounted for six of MU's 32 touchdowns. That's nearly 19 percent. In the previous four seasons, defense and special teams accounted for 5.2 percent of the team's TDs in 2018, 4.8 percent in 2017, 5.8 percent in 2016 and 6.3 percent in 2015.
At this rate, if the defense isn't getting multiple takeaways and scoring touchdowns, the Tigers are toast.
Heading into Saturday, Mizzou has played just two Power Five teams with winning records — and Georgia and Florida outscored the Tigers 50-6, holding Dooley's offense to two field goals on 25 possessions. The Tigers moved the ball more than 50 yards on just two series in those two games.
After Saturday's loss, Odom sounded more critical of Dooley and the offensive staff than we've heard all season.
"In a nutshell, we're not giving (the players) an opportunity to put themselves in position," Odom said. "When we do, then we don't go execute. It's from every area that you can turn to. We had an explosive play today and then really didn't get anything after that. Kelly was scrambling a lot from the pressure. Sometimes it was four-down (rush), sometimes they were bringing an extra person. But we didn't handle the pressure very well. Again, didn't win many 1-on-1 matchups."
More from Odom on the offensive power outage: "I don't ever, ever point and say, 'Our players didn't do this.' I always look in the mirror and always look at our staff. We've got good enough players. We've got to find a way to be able to move the ball offensively. We're struggling. I wish I had a great philosophical answer for you on exactly what that one reason is. It's not one. We're not functioning at all offensively."
More Odom on having only one explosive passing play: "We had a couple called and were open but we didn't have the time to throw it. That's the frustrating thing. We had some designers in there this afternoon. We had opportunities but for whatever reason, we missed a block, they had pressure, (Bryant) had to scramble. We got on top of them a couple times and thought we had an opportunity to get a couple of big plays. But that's the functioning of 11 guys doing what they need to pull off a play."
Again, the foundation of the problems was an abysmal running game. Larry Rountree ran the ball just seven times for 30 yards. Tyler Badie finished with a season-low four carries for a career-low 2 yards.
Odom on the nonexistent running game: "I've talked for a long time, not just this year, but how important it is to run the ball. You've got to be able to run it, because if you don't you put so much pressure on completing (passes). The weather could be a situation like Kentucky that you're not going to have anything in your throw game no matter how great your game plan is. If it doesn't work out you're not going to be able to run it. It's a line of scrimmage league. That hasn't changed. That's been my thought since day one I started talking about. Those were even my thoughts as a defensive coordinator, secondary coach, linebacker coach, when I was at the other place (Memphis). You've always got to run the ball. Those teams that win and win late, they have the ability to run. And so it's been a concern for me. You bet."
That's the voice of severe displeasure with his offense and the job his offensive staff has done over the last month. On that note …
STATS THAT MATTER
3.4: That's the rushing average for Mizzou's three running backs during the four-game losing streak. Against Vanderbilt, Kentucky, Georgia and Florida, MU backs Rountree, Badie and Dawson Downing have rushed for 285 yards on 84 carries. Dreadful.
20: Missouri's number of personal fouls (14) and unsportsmanlike conduct penalties (six) through 10 games. Some of those have been offsetting penalties with the opponent, but for a team that struggles to sustain drives, 15-yard penalties are brutal. The discipline problem with this team is chronic.
PLAYER OF THE GAME
Bryant is going to see defensive end Jonathan Greenard in his nightmares. With Florida down to five available D-linemen, the graduate transfer from Louisville tackled Bryant six times, five behind the line of scrimmage. That was the most TFLs for a Florida player since 2000. Just abusing Mizzou blockers all day, Greenard sacked Bryant twice and dropped him to the turf another three times, all on third down. He also chased Rountree out of bounds for a 5-yard loss on the fist series of the second half. Greenard pressured Bryant seven times per Pro Football Focus. For his efforts Greenard was named the Walter Camp National Defensive Player of the Week. (He also sacked Bryant once in their prior ACC matchup, a Clemson victory over Louisville in 2017.)
LOOKING GOOD
• Missouri's interior defensive line kept the Tigers in the game early with three combined sacks by tackles Kobie Whiteside and Jordan Elliott. Elliott's production for the season continues to transcend his stats. He's got two sacks and a team-high eight tackles for loss. These two are a chore every week for the opposing O-line.
NEEDS SOME WORK
• Missouri's pass protection continues to allow pressure in the pocket. After allowing the fewest sacks in the SEC each of the last three seasons, the Tigers have allowed 22 this year, up from 13 in 2018, 13 in 2017 and 14 in 2016.
• Florida clearly came into the game with a plan to target cornerback Jarvis Ware. The Gators completed three passes for 50 yards against Ware's receiver on the first drive of the game. He allowed another 17-yard completion later in the game. "
• Maybe Rountree's sprained toe is still bothering him, but only seven carries for the sixth all-time leading rusher in team history?
• Down 20-6 late in the fourth quarter, Odom planned to go for it on fourth down if the Tigers didn't convert on third and 13 near midfield. Instead, the Tigers lined up in an illegal formation, right tackle Larry Borom was flagged for holding and right guard Case Cook drew a personal foul for some extra curriculars on the sideline. That put the Tigers in third and 38 — and Mizzou called a running play, then punted. A discombobulated offense becomes less disciplined by the week.
Mizzou falls 23-6 to Florida in fourth loss in a row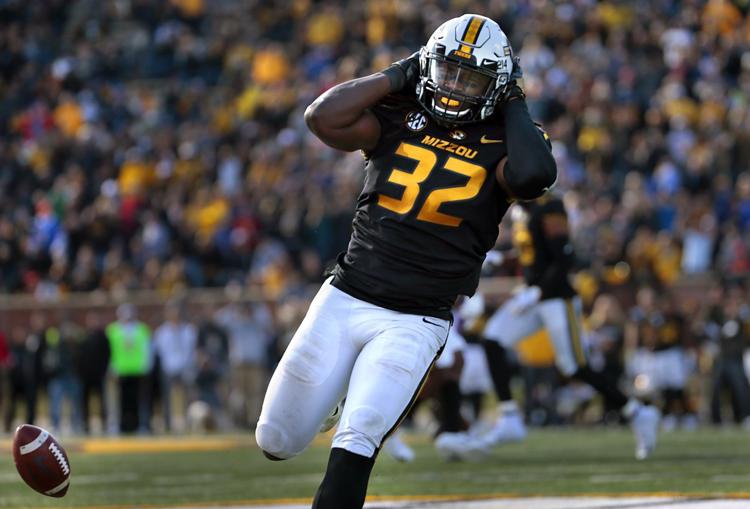 Mizzou falls 23-6 to Florida in fourth loss in a row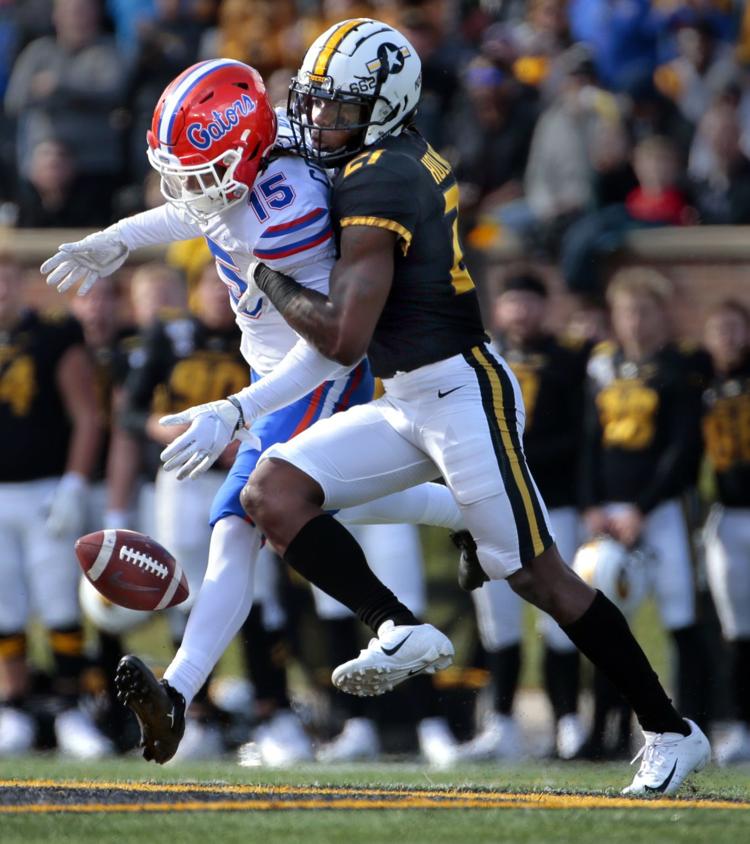 Mizzou falls 23-6 to Florida in fourth loss in a row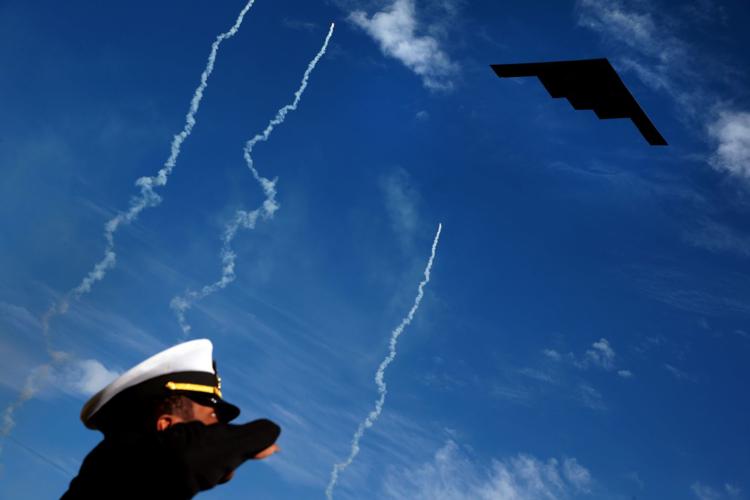 Mizzou falls 23-6 to Florida in fourth loss in a row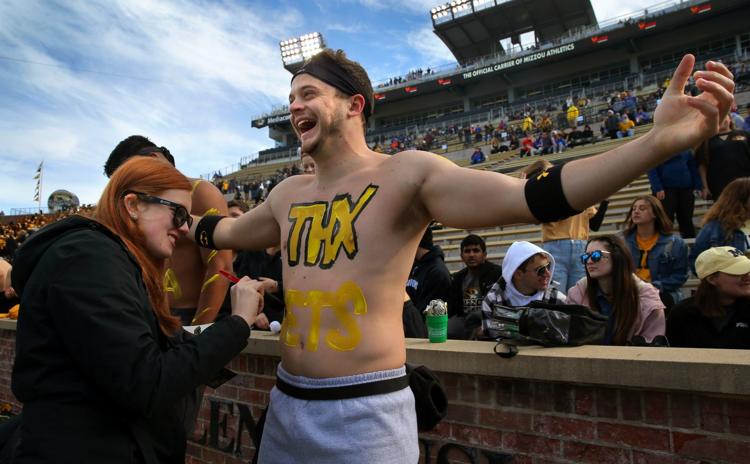 Mizzou falls 23-6 to Florida in fourth loss in a row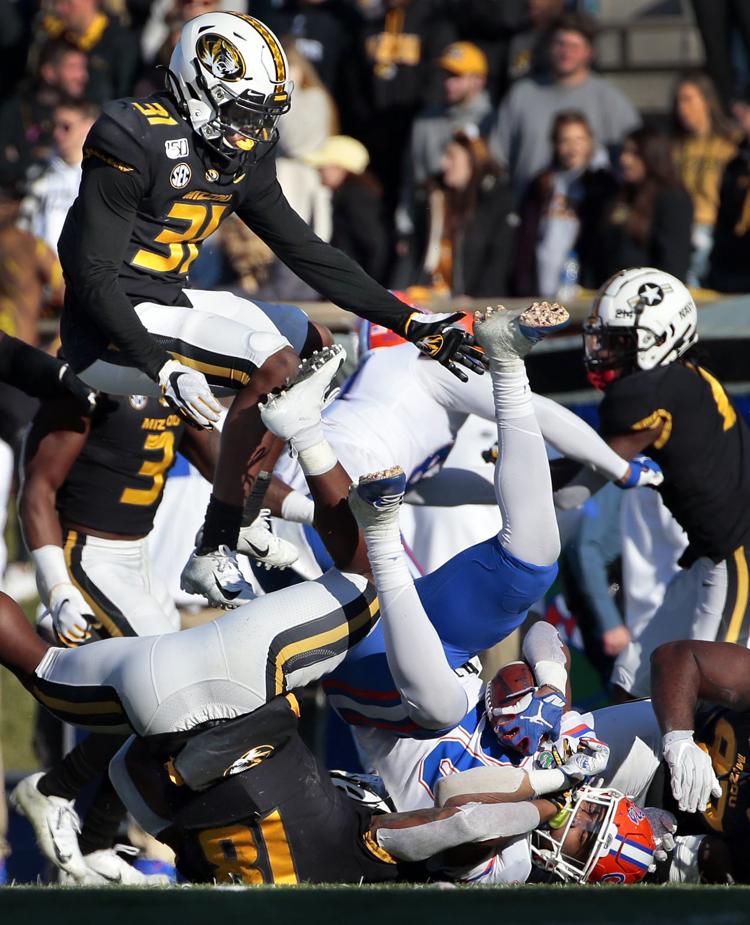 Mizzou falls 23-6 to Florida in fourth loss in a row
Mizzou falls 23-6 to Florida in fourth loss in a row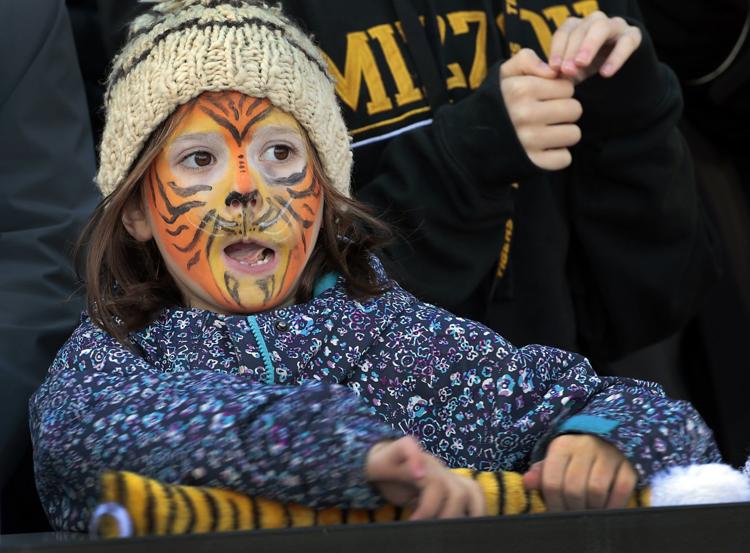 Mizzou falls 23-6 to Florida in fourth loss in a row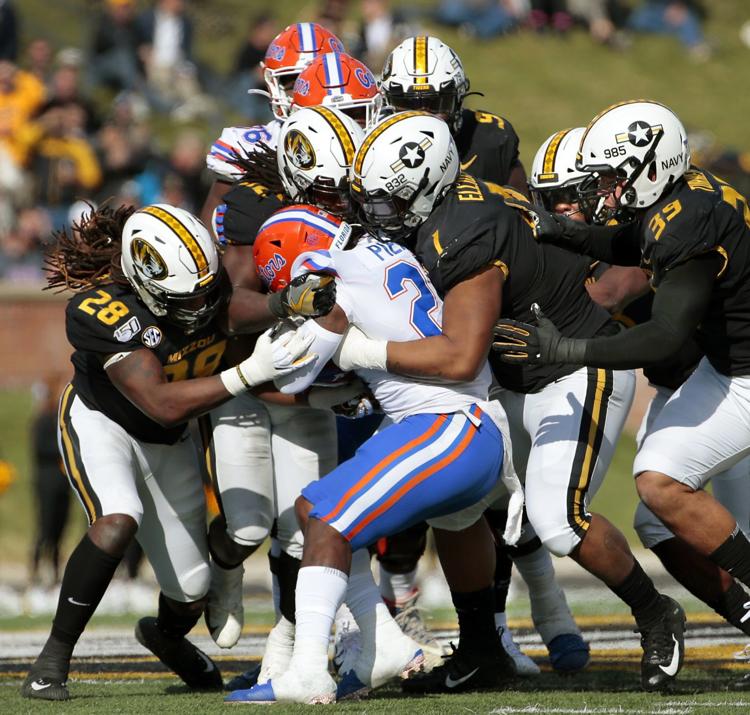 Mizzou falls 23-6 to Florida in fourth loss in a row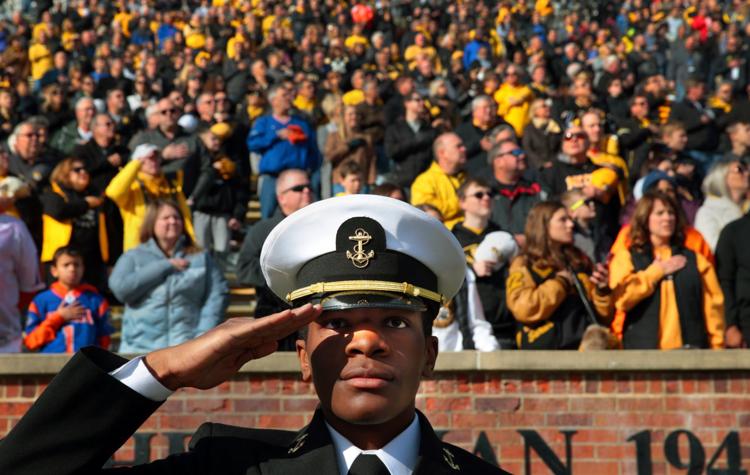 Mizzou falls 23-6 to Florida in fourth loss in a row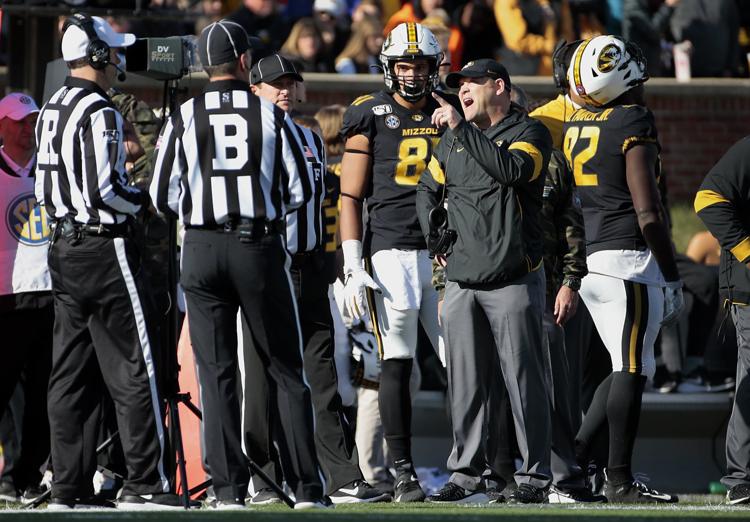 Mizzou falls 23-6 to Florida in fourth loss in a row
Mizzou falls 23-6 to Florida in fourth loss in a row
Mizzou falls 23-6 to Florida in fourth loss in a row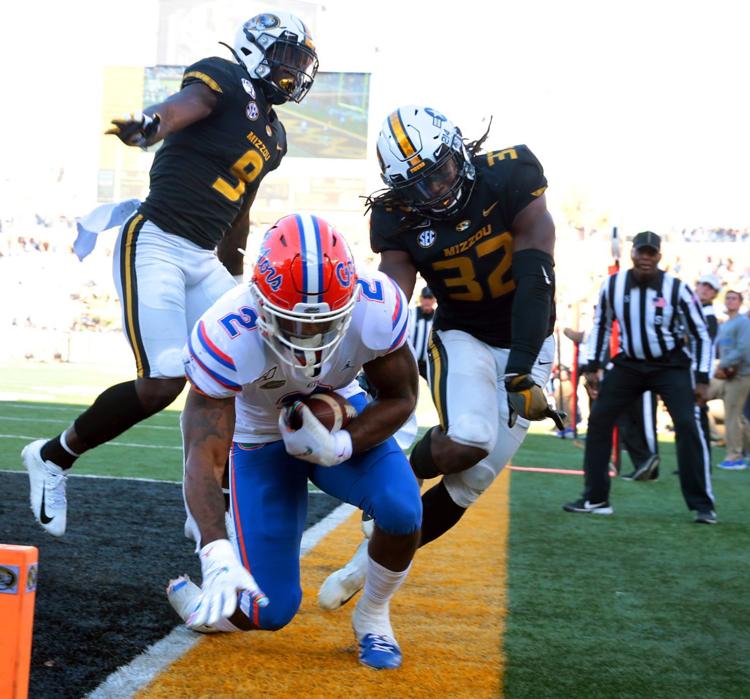 Mizzou falls 23-6 to Florida in fourth loss in a row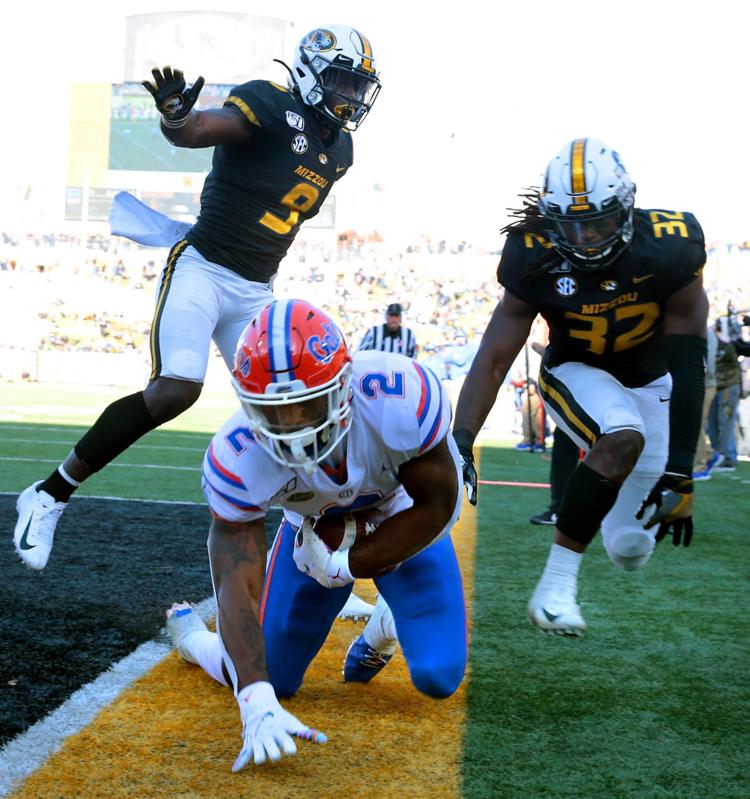 Mizzou falls 23-6 to Florida in fourth loss in a row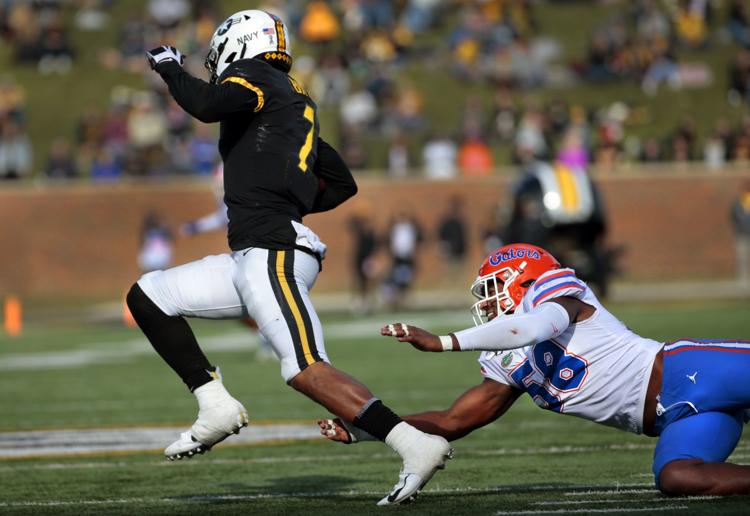 Mizzou falls 23-6 to Florida in fourth loss in a row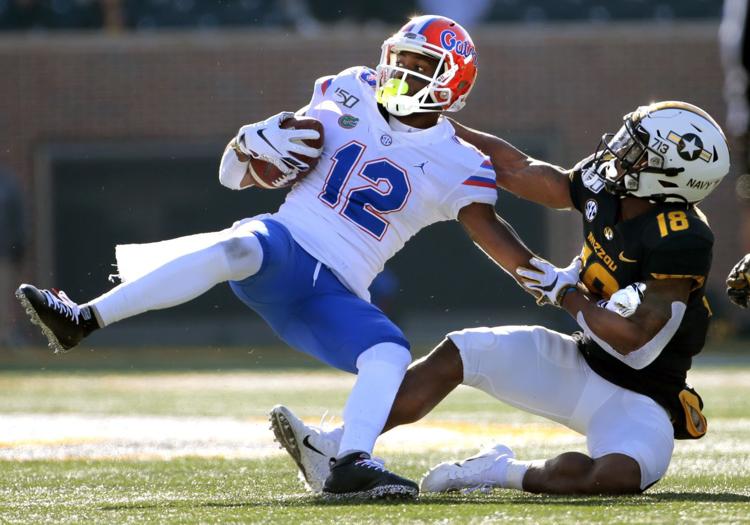 Mizzou falls 23-6 to Florida in fourth loss in a row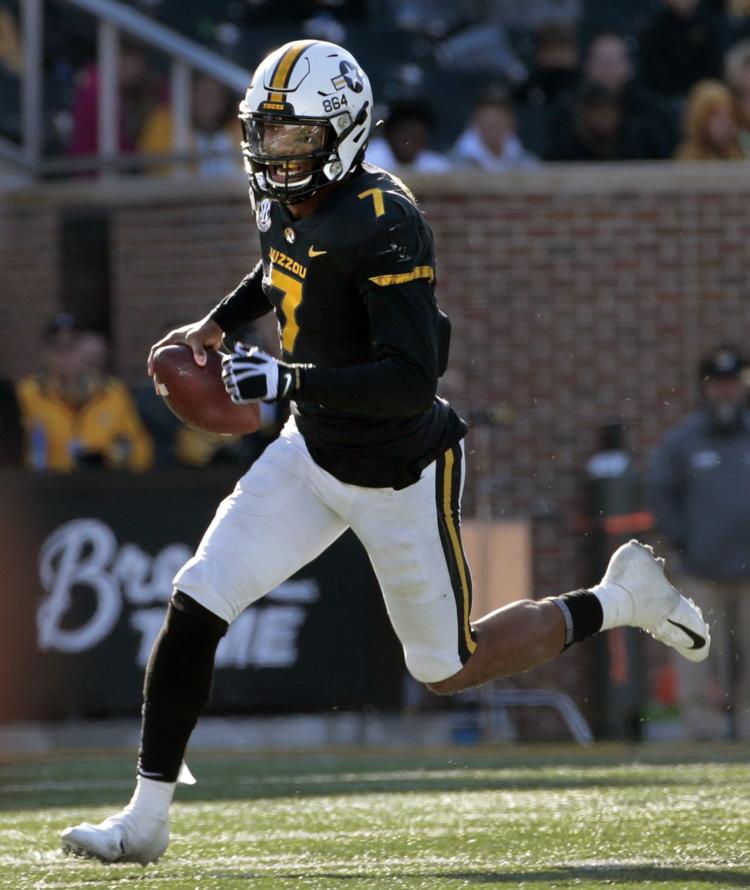 Mizzou falls 23-6 to Florida in fourth loss in a row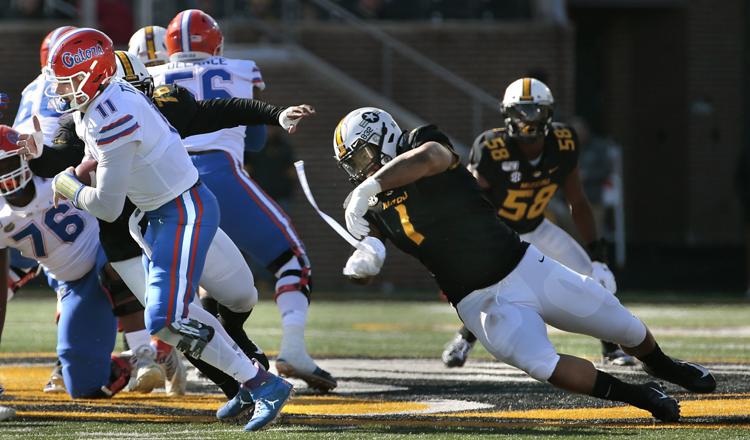 Mizzou falls 23-6 to Florida in fourth loss in a row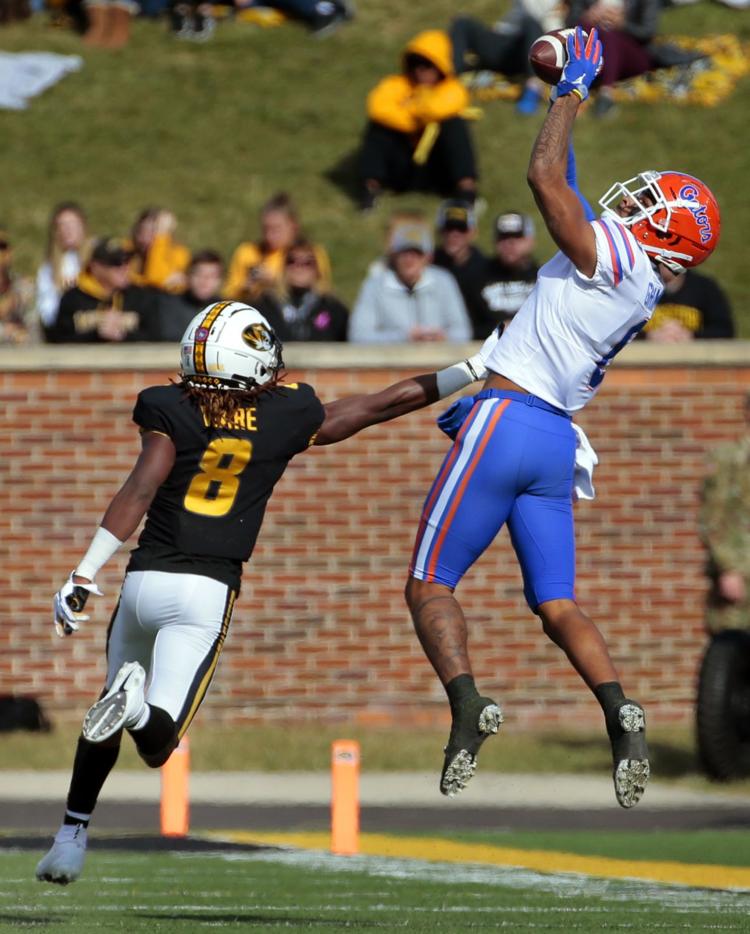 Mizzou falls 23-6 to Florida in fourth loss in a row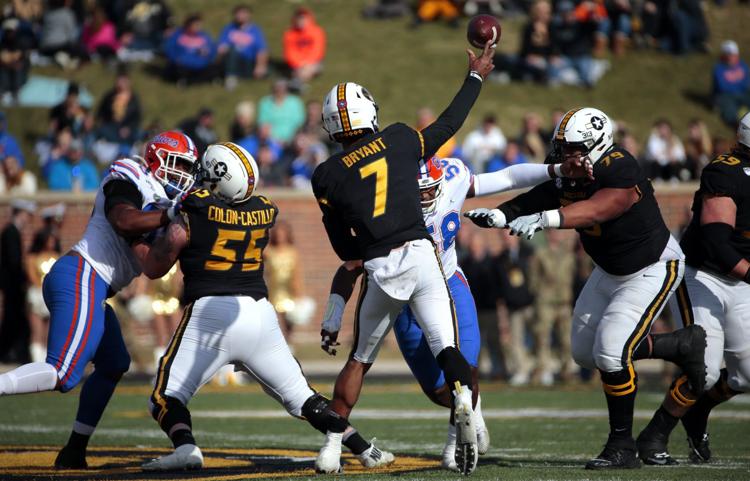 Mizzou falls 23-6 to Florida in fourth loss in a row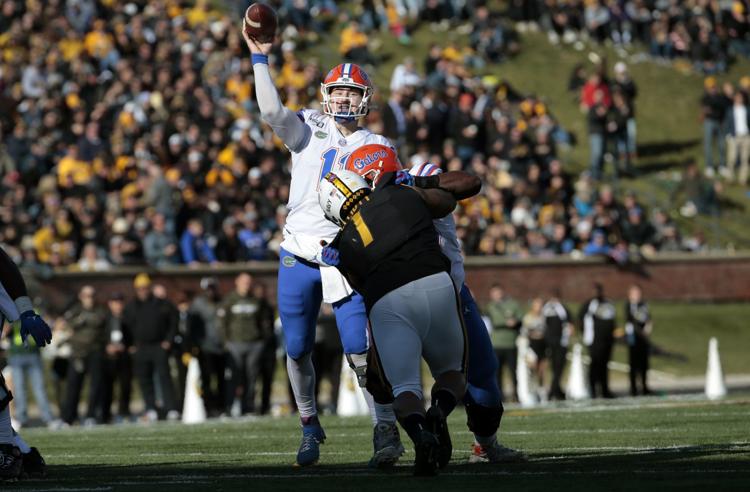 Mizzou falls 23-6 to Florida in fourth loss in a row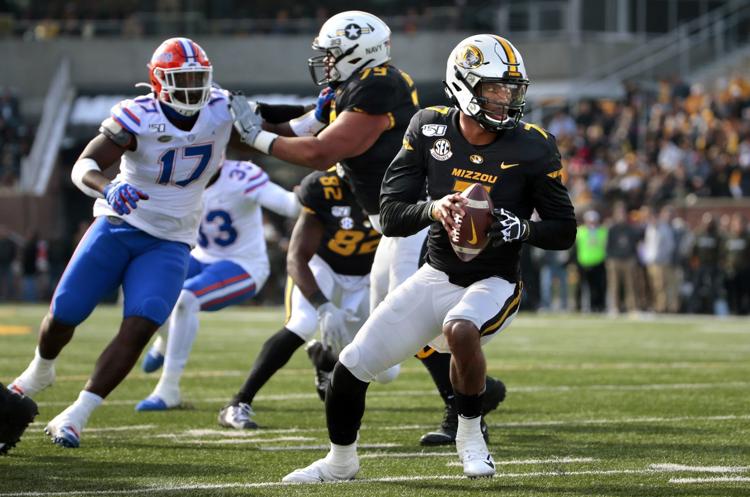 Mizzou falls 23-6 to Florida in fourth loss in a row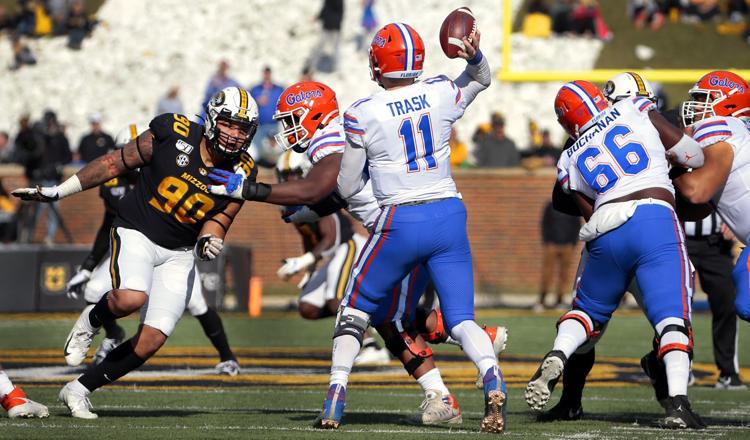 Mizzou falls 23-6 to Florida in fourth loss in a row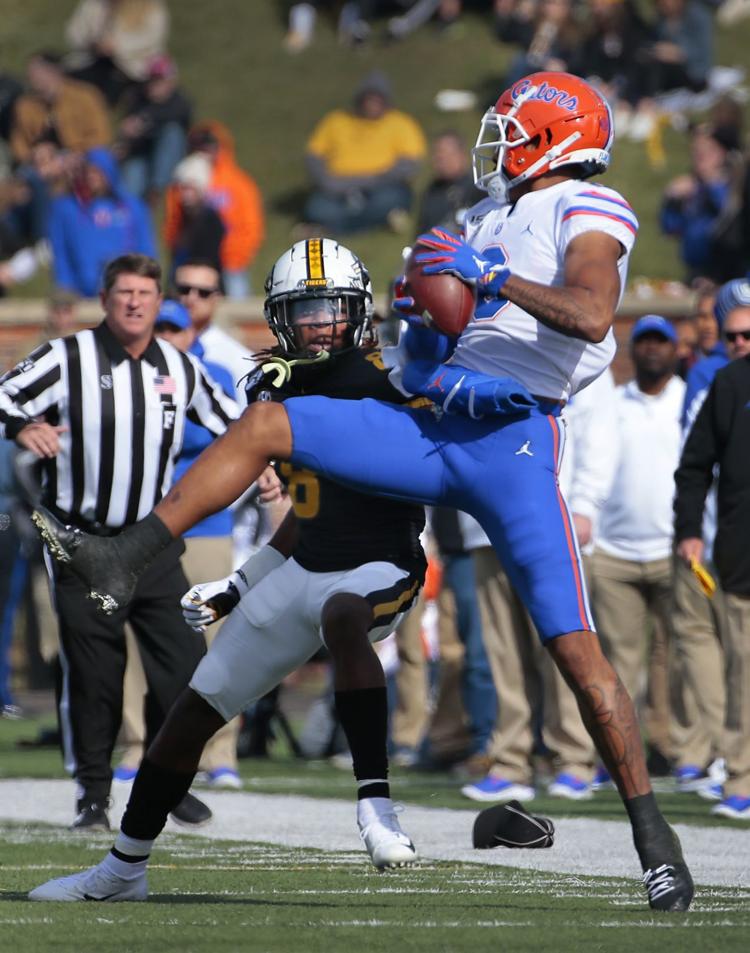 Mizzou falls 23-6 to Florida in fourth loss in a row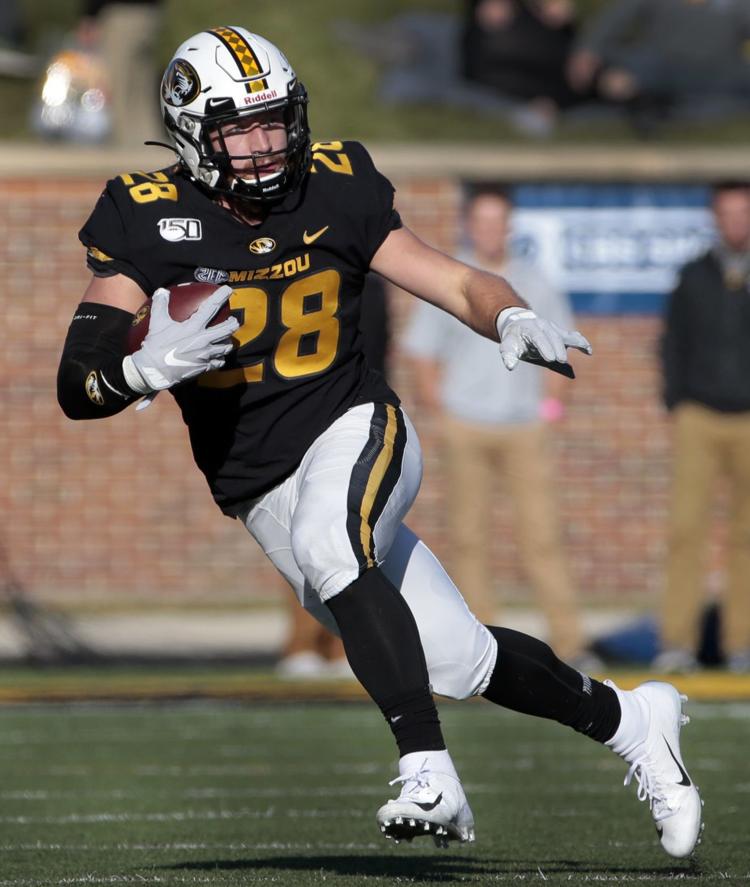 Mizzou falls 23-6 to Florida in fourth loss in a row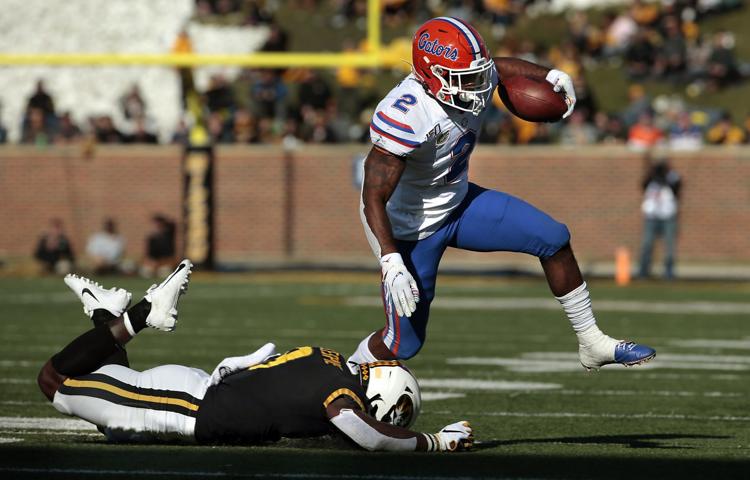 NO headline in galleries