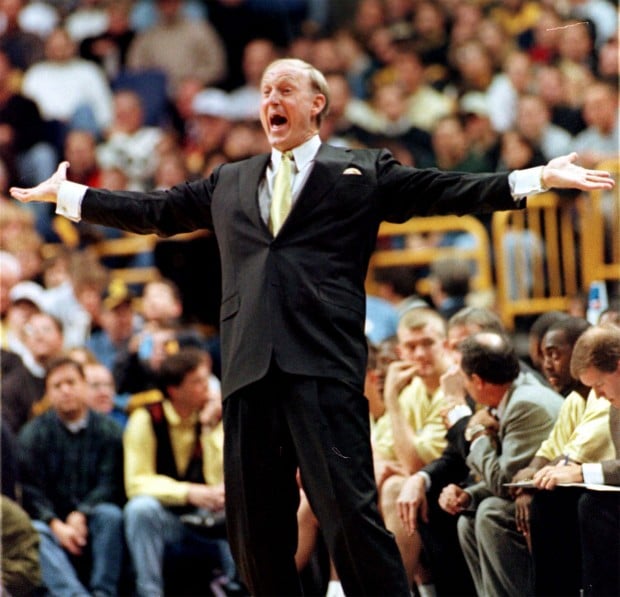 COLUMBIA, MO. • Before we get to the weekend, let's get to the Friday Five …
1. STRIKE A POSE, NORM
Later this fall, the 9-foot Don Faurot bronze statue outside Memorial Stadium will have a neighbor over at Mizzou Arena. At least that's what Jim Sterk's administration hopes. Mizzou is raising funds for a new Norm Stewart statue, expected to run a couple hundred thousand bucks. MU athletics is working with campus leadership to figure out the best location within the arena's footprint, MU senior associate AD for strategic communications Nick Joos said this week.
It's been 18 years since the Hall of Famer coached his last game at Mizzou, a career that spanned 32 seasons and produced 634 wins, eight regular-season conference championships and six conference tournament championships. A former MU baseball and basketball player, Stewart already has his name on the court at Mizzou Arena while his retired No. 22 hangs from the rafters.
But it's taken nearly two decades for the administration to commit to a statue of Stormin' Norman. 
As strange as it sounds, Mizzou won't be the first entity in the state to erect a statue of the school's greatest coach. Stewart already has a 7-foot statue outside the Missouri Sports Hall of Fame in Springfield, sculpted by the great Harry Weber, who also sculpted the Faurot statue that arrived at Memorial Stadium in 1972. The Stewart statue in Springfield, unveiled in 2013, features the coach pointing with his right hand, his necktie askew. Weber's work can be found outside Busch Stadium and all around Mizzou's campus, including a bust of Stewart, a bust of former baseball coach John "Hi" Simmons, a bust of former track coach Tom Botts and a bust of Robert Trulaske, namesake of Mizzou's business school.
No telling on what pose the new Norm statue will strike. Consider these nominees from the P-D archives:
Norm "Incredulous That a Foul Would be Called" Stewart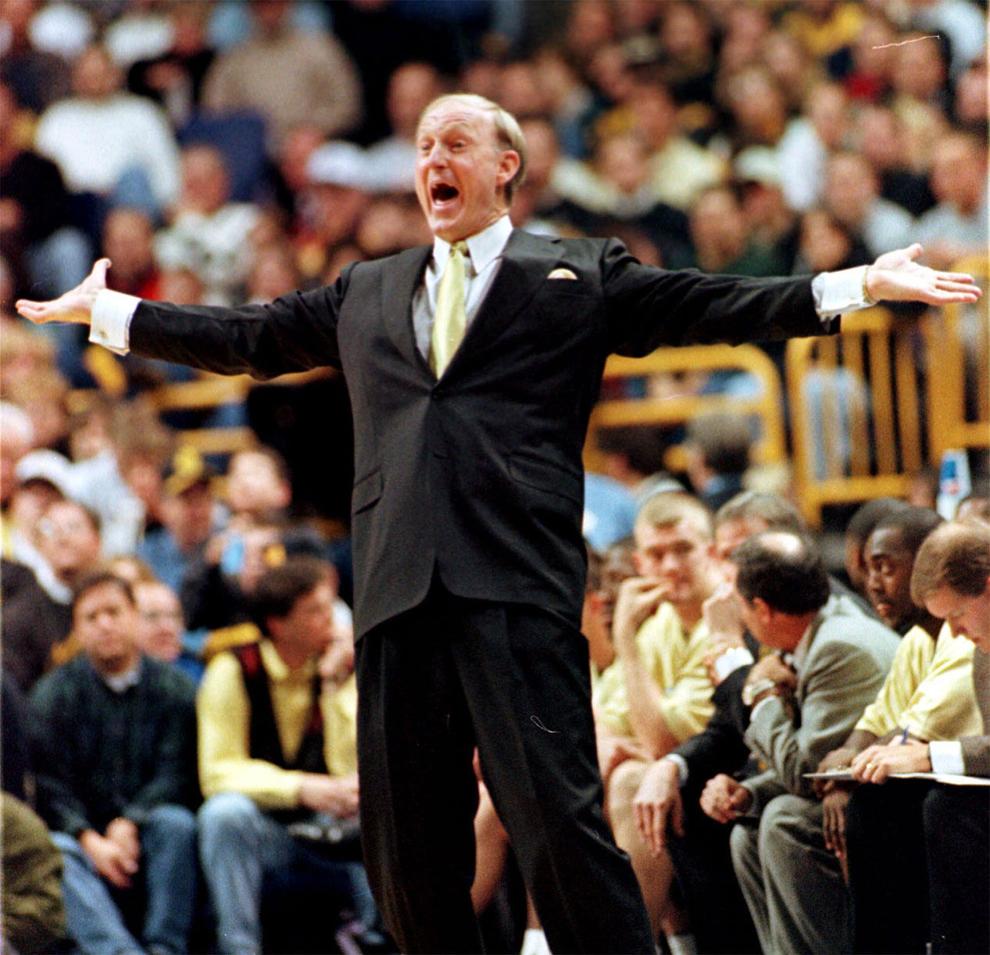 Norm "You Missed the Travel, Zetcher!" Stewart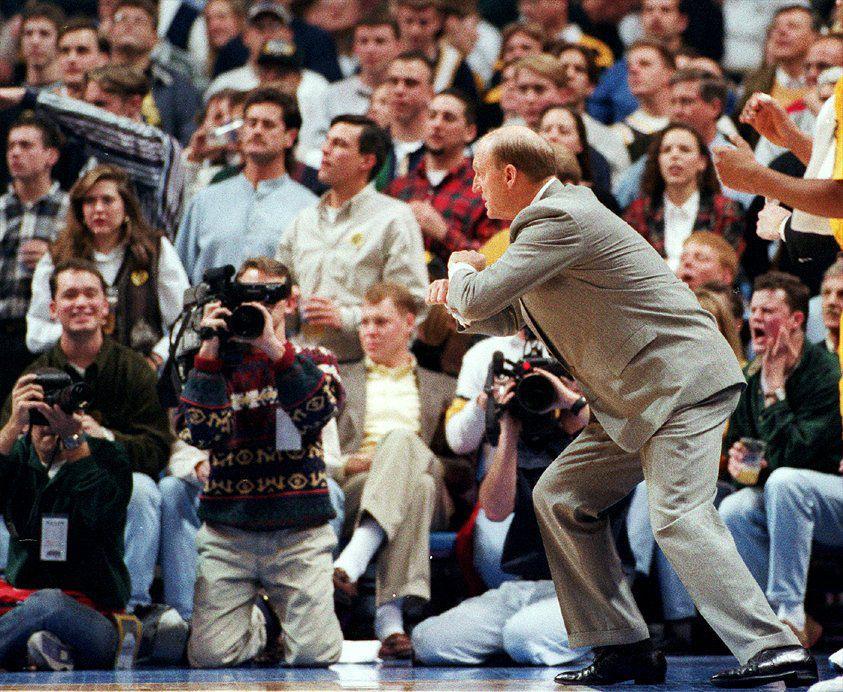 Norm "I'm Sitting But Not For Long, Jayhawks" Stewart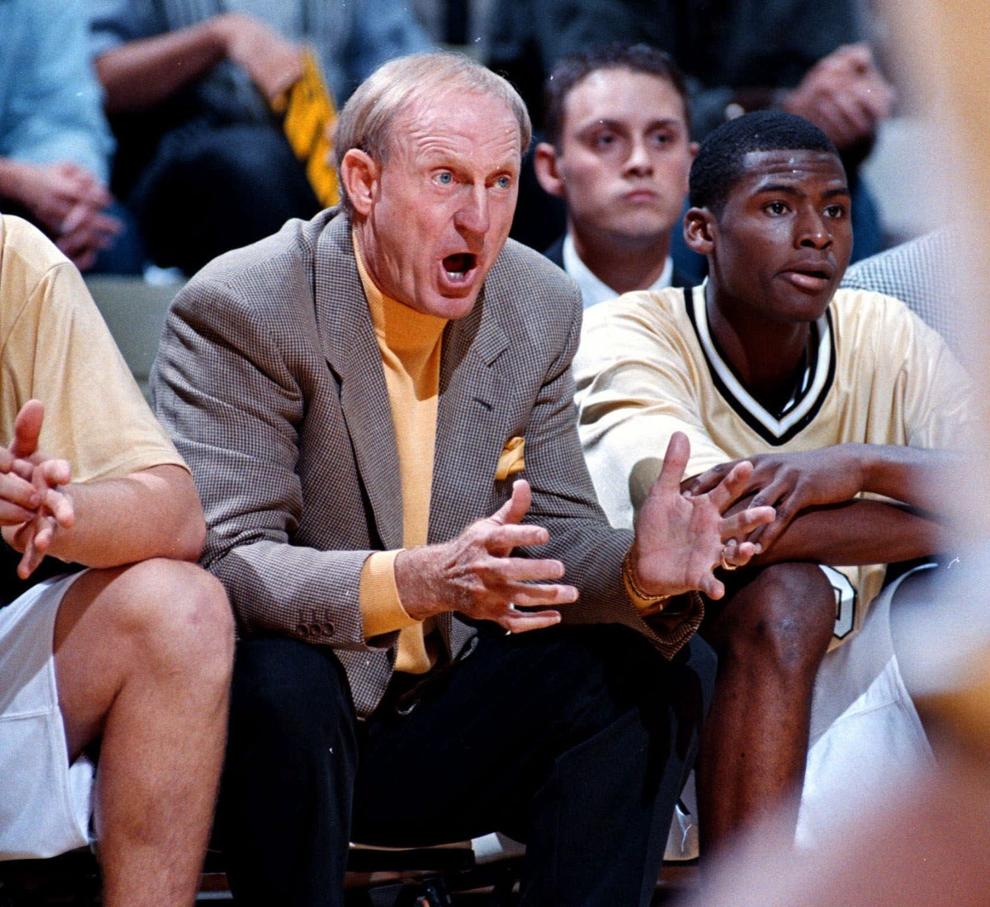 2. LONG TIME COMING
Believe it or not, but when Jeremiah Tilmon joins Cuonzo Martin's basketball program this summer, he'll be just the 10th St. Louis area recruit to play for the Tigers straight from high school since the program's last regular-season conference championship in 1994.
That's just 10 St. Louis metro area recruits in 24 recruiting cycles. (We're not counting area players who came to Mizzou via the transfer market, like Cam Biedscheid or Jordan Barnett.)
Tilmon follows these St. Louis area players to come to Mizzou straight out of high school:
Cullen VanLeer, Pacific (2015-current): 4.8 career points per game
Ryan Rosburg, Marquette (2012-16): 4.2 ppg, 3.0 rebounds per game
Matt Lawrence, Lafayette (2005-09): 8.0 ppg, 244 3-pointers
Kalen Grimes, Hazelwood Central (2004-07): 4.1 ppg, 3.4 rpg
Jimmy McKinney, Vashon (2002-06): 9.3 ppg, 2.8 assists per game
Johnnie Parker, Webster Groves (1997-01): 4.2 ppg, 3.1 rpg
Pat Schumacher, Hazelwood Central (1998-2001): 2.4 ppg, 1.5 rpg
Brian Grawer, Pattonville (1997-01): 7.8 ppg, 2.7 apg
Tate Decker, Webster Groves (1996-98): 5.1 ppg, 2.9 rpg
Some nice players on that list, but not one NBA draft pick, not one first-team all-conference player. We could counter that list with the St. Louis area recruits who signed elsewhere since 1994, but we don't want to ruin your Friday.
3. ACE IN THE MAKING
In Thursday's series opener at Tennessee, Missouri coach Steve Bieser got another glimpse at his next ace starter. Freshman lefty T.J. Sikkema, making just his second start after dominating from the bullpen the first three months of the season, allowed just four hits in a 5-0 win over the Volunteers. It was Mizzou's first complete-game shutout by a starting pitcher in a conference game since Rob Zastryzny blanked Georgia in a 4-0 win on April 5, 2013 — more than four years ago.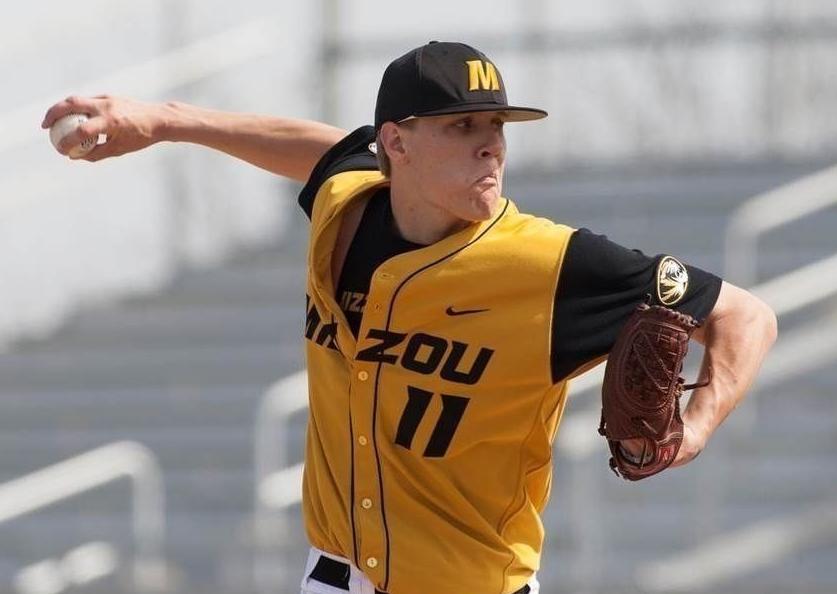 At some point next week in Hoover, Ala., Tanner Houck will make his final start for the Tigers before he becomes someone's first-round selection in next month's MLB draft. From there, Sikkema likely becomes Bieser's No. 1 starter. How good has the rookie from Iowa been this year? With exceptional location on all three of his pitches, Sikkema uses a low 90s fastball to set up his changeup and darting slider. He's thrown 75 innings, allowed just 44 hits, only 11 for extra bases, while striking out 79 hitters with just 16 walks. His ERA stands at 2.28. His WHIP is a miniscule 0.8 and opponents are hitting .169 against him.
Consider these two season stat lines:
Sikkema: 2.28 ERA, 0.80 WHIP, 4.94 strikeout/walk ratio, 9.48 strikeouts per 9 IP
Pitcher B: 1.86 ERA, 0.94 ERA, 3.20 K/BB ratio, 11.09 K/9 IP
Who is Pitcher B? Max Scherzer as a college sophomore at Mizzou in 2005.
Here's what Bieser had to say about his freshman lefty after Sikkema's first career start last week: "I love the way he stays composed. He's very confident. If you're going to be out on the mound you better be confident. That has rubbed off on some of our other guys who are starting to see that. We need those guys to step out there with that same kind of confidence and trust their stuff works and see how we can finish this season."
4. THE BEST AND  BRIGHTEST
The end of Mizzou's 2016-17 sports year is almost here, which means it's time to start thinking about the P-D's Mizzou superlatives, which you can read about in a few weeks. A couple early thoughts: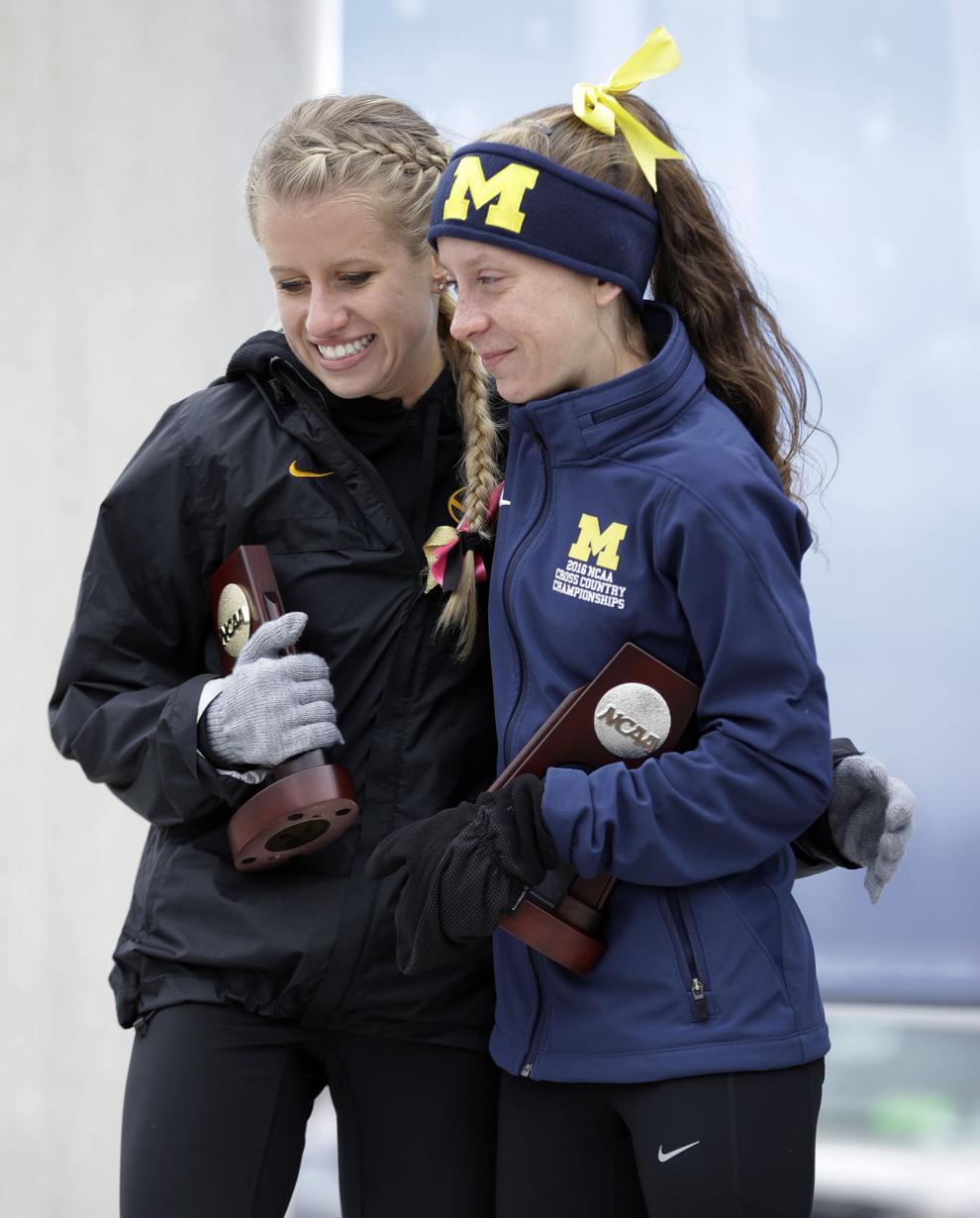 Female athlete of the year: Can anyone catch two-time national champion runner Karissa Schweizer? Probably not, but All-SEC hooper Sophie Cunningham would have the best chance. Diver Lauren Reedy and volleyball All-American Carly Kan will be in the hunt.
Male athlete of the year: It's J'den Cox's world. The other mere mortals in this category are just orbiting his planet. (And, no, Michael Porter Jr. isn't eligible.)
Coach of the year: Lots of contenders among swimming's Greg Rhodenbaugh, volleyball's Wayne Kreklow and womens' hoops Robin Pingeton.
We'll also name male and female newcomers of the year. Send your thoughts to dmatter@post-dispatch.com or on Twitter at @Dave_Matter
5. TIGER TALES
If Mizzou can get past Wisconsin in Friday night's softball regional opener, Ehren Earleywine's club most likely meets host Oregon on Saturday at 4 p.m. St. Louis time, as long as the Ducks beat Illinois-Chicago. The losers of Friday's game meet at 6:30 p.m. on Saturday. Earleywine knows his counterpart well. Mike White, a New Zealander, was his teammate with the U.S. national fast-pitch team. "He's really scary to coach against because he's so good at picking pitches," Earleywine said. … Mizzou will send 26 athletes to next week's NCAA West preliminary championships in Austin, Texas, including seven with local ties: Sheldon Keence (3,000 meter steeplechase, St. Charles West), Ja'Mari Ward (long jump, Cahokia), Ahren Bohanan (hammer throw, St. Charles West), Maya Cody (100 meters, 400-meter relay, 1,600-meter relay, Lutheran South), Teylar Adelsberger (5,000 meters, Fort Zumwalt South), Jamie Kempfer (10,000 meters, Festus) and Valeska Halamicek (1,600-meter relay, Francis Howell). ... The Mizzou football team is hosting a middle school camp June 8 at the Rams former training facility in Earth City. Registration starts at 4 p.m. The camp is open to rising seventh, eighth and ninth graders and costs $20 to attend. … Finally, Martin, Pingeton, Barry Odom and Sterk will be at Ballpark Village at 6 p.m. Friday (May 19) to greet fans at their latest caravan stop around the state.