COLUMBIA, MO. • Missouri running back Trevon Walters was arrested Friday by Columbia police for allegedly stealing a debit card and two counts of fraudulent use of a stolen credit device. The stealing offense is considered a felony, according to the Columbia police report, while the fraudulent use of a credit card is a misdemeanor.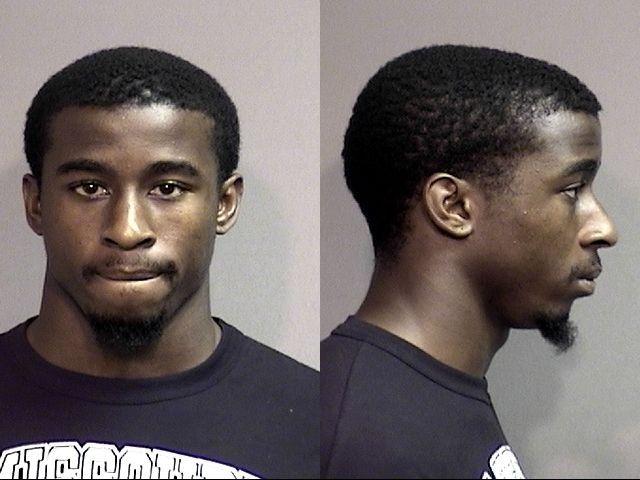 Walters, 21, was arrested at 9:15 a.m. Friday at the Columbia police station and booked at 12:04 p.m. on Friday with bond set at $4,500 for the stealing charge and $1,000 for fraudulent use of a credit device. 
On July 18, Columbia police were dispatched to a residence on Paris Road in reference to a burglary. A 19-year-old male victim reported stolen items, including a debit card. Multiple unauthorized transactions were made on the card on July 17. Officers reviewed surveillance video from a business where the card was used and identified Walters as the person using the card. 
Walters has been suspended indefinitely while Mizzou learns more about the situation, team spokesman Chad Moller said Saturday.
Per university system policy, an athlete charged with a felony is suspended immediately from practice and competition. If the athlete pleads guilty or is found guilty of a felony charge, the athlete is barred permanently from participation in athletics at any school in the UM System. A student suspended from participation in intercollegiate athletics as a result of a felony charge shall not be prohibited from receiving financial aid during the pendency of such felony charge. 
Walters, a redshirt sophomore from Bradenton, Fla., has not appeared in a game for the Tigers. He redshirted in 2014 and missed all of last season while recovering from a knee injury suffered during spring practices. He's one of six scholarship running backs on the current roster. 
The Tigers were scheduled to host their first preseason scrimmage at 8:30 a.m. Saturday. 
According to Missouri law, stealing a credit card is a class C felony. Fraudulent use of a credit device or debit device is a class A misdemeanor unless the value of the property or services obtained is $750 or more.