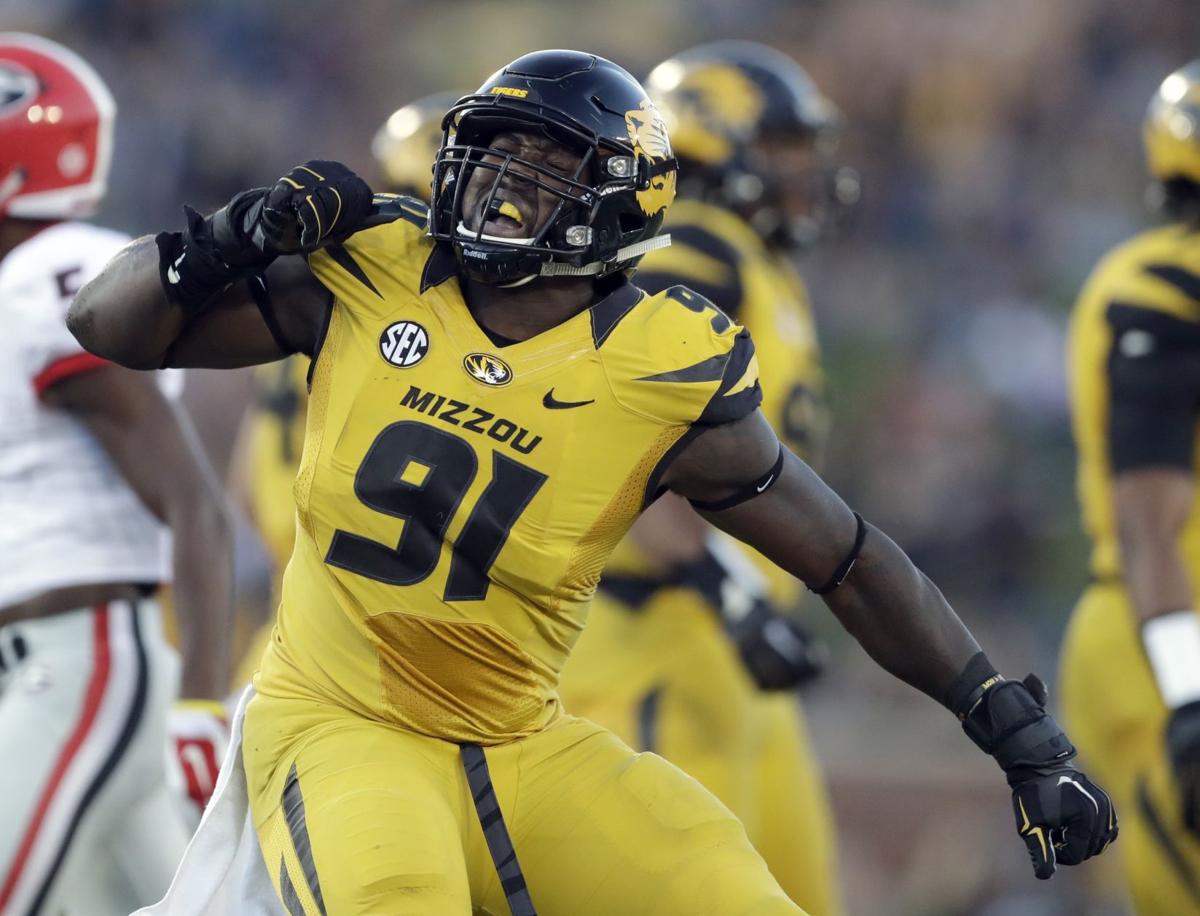 COLUMBIA, MO. • Missouri junior defensive end Charles Harris will hold a press conference at noon Thursday "to discuss his future plans," the school announced Wednesday. Harris is deciding whether to enter the 2017 NFL draft or return to Mizzou for his final year of eligibility.
Harris is considered a first-round prospect by several mock drafts. He finished his junior season with a team-high nine sacks and led all Southeastern Conference defensive linemen with 61 tackles. Pro Football Focus ranks Harris the No. 18 player available in the upcoming draft.
In recent weeks Harris has said he was unsure about his plans for next season.
"I'm really debating it," he said Nov. 21. "I'm definitely considering coming back."
What would keep him at Mizzou for 2017?
"Just my teammates," he said. "The class I came in with I want to go out with the same class. Eric Beisel, Anthony Sherrils, A.J. Logan, all the guys I came in with, went through Gun Club (freshman weightlifting) with, been through a lot with. I'd want to finish with those guys and go out with a bang with them. Next year we'd have a great defense if I come back, an unstoppable defense."
Should Harris enter the draft, he'll become the fifth defensive linemen to leave Mizzou early for the NFL in the last seven years, following Aldon Smith (first round, 2011, San Francisco), Sheldon Richardson (first round, 2013 New York Jets), Kony Ealy (second round, 2014, Carolina Panthers) and Shane Ray (first round, Denver Broncos, 2015).