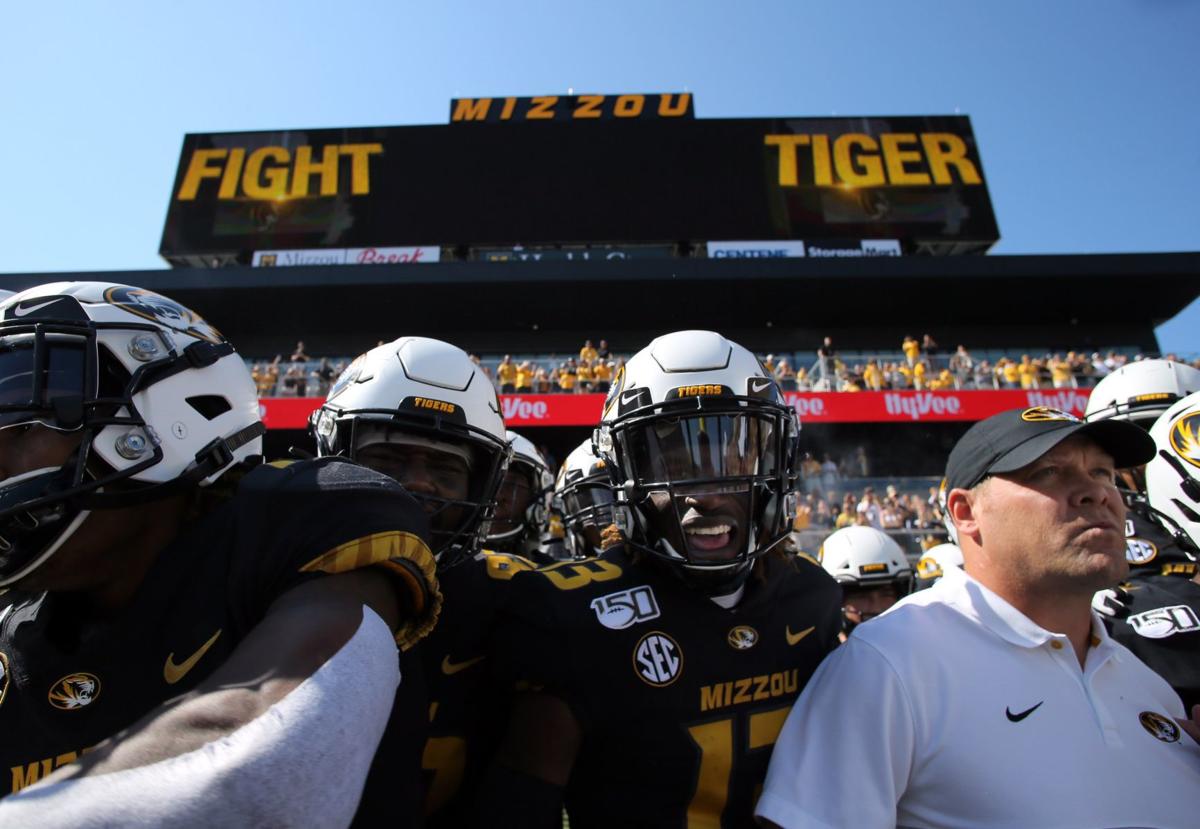 COLUMBIA, Mo. — Barry Odom's Missouri football team is about to play its eighth game of the season and needs one more win to become bowl eligible. Of course, it's still uncertain if the Tigers will be allowed to play in a bowl game.
As of Wednesday, Mizzou had not heard from the NCAA's Infractions Appeals Committee regarding its final ruling on the school's sanctions case. MU expects a week's notice from the NCAA before it releases the final report. It's widely been expected within the athletics department that a final ruling would come during the season, most likely before November. 
At this point, the earliest MU could expect a ruling would be the middle of next week, during the team's second bye. After playing at Kentucky on Saturday then a bye week, the Tigers (5-2, 2-1 SEC) have four games left, starting Nov. 9 at Georgia. 
The Tigers' postseason plans hinge on the ruling. If the postseason ban is upheld, Mizzou's season ends Nov. 29 at Arkansas. If the ban is overturned, the Tigers will be eligible for a bowl - provided they win one more game - and possibly the SEC championship game depending how the SEC East Division standings unfold the next few weeks.
Odom expected to have an answer by now, he said on Wednesday's SEC teleconference. He and everyone else at Mizzou are still waiting.
"I go back over the course of how this has played out when we first learned of the situation that we're in and how Mizzou has handled it, the aggressive yet respectful approach we've taken," he said. "We feel the ways and steps we've taken (have been) exactly by the book from start to finish. I can spin it a million different ways in my mind (and) when we started the season I kind of had a target date in mind when we'd know. I tried to prepare our team. It's almost to the point now they're tired of me talking about it because I don't have any new information.
"I also want to make sure we're over-communicating so they understand at some point we're going to hear back from them. We haven't at this point. There would  be no reason for me to think (when the ruling will come) other than just in my mind when I thought we'd know. Yeah, I thought we'd know by now.
"After our meetings this summer and addressing the team in fall camp and throughout the season on any new information I've gotten, there's none. It's lingering. It's still out there. We all know about it. We all know it's coming. I wish there was more I could report to our team but we don't know.
"I learned years ago that you over-communicate in every situation with your team because you want the voice that they hear to be a unified, one voice. They don't have to believe everything they read or the narrative of whatever the situation is. As long as we're on the same page in our building then I like our chances. So far they've done a great job of listening and taking in the information and trusting that as soon as I get any info they're going to know about it.
"At this point going into week eight, plus a bye week, so really week nine, we still don't know. I would suggest it's got to be coming at some point."
Mizzou athletics director Jim Sterk found a pretty successful way to direct attention from the football team's dreadful loss at Vanderbilt. He…
While Missouri waits for a final ruling from the NCAA appeals committee, here are some answers to frequently asked questions.