Less than a year after signing him to a three-year contact extension through the 2024 season, Missouri fired fourth-year football coach Barry Odom a day after the Tigers snapped a five-game losing streak with a victory at Arkansas, the school confirmed Saturday.
"I want to thank Coach Odom for his contributions to our program," athletics director Jim Sterk said. "He and his staff have worked diligently during the past four years.
"Coach Odom has represented our program with integrity and dedicated himself to developing our student-athletes on and off the football field for which we are grateful. We wish the very best for him and his family in their future endeavors."
Odom did not return messages for comment on Saturday.
Sterk has launched a national search to find Mizzou's next coach. He will meet with media at 4 p.m. Saturday at Mizzou Arena to discuss the situation.
Defensive line coach Brick Haley will serve as the team's interim coach until Sterk hires a replacement for Odom. Haley, part of MU's staff the last three seasons, has served as Odom's senior associate head coach.
"As a program, we had tremendous momentum coming into the 2019 season with the opening of the new south end zone facility as well as other strategic investments in our football program," Sterk said. "However, we lost a great deal of that energy during the last half of the season. This decision was difficult to make but was necessary.
"Mizzou enjoys a winning football tradition and has the necessary resources and commitment to compete at the highest level. We strive to achieve excellence, and we expect to compete for Southeastern Conference titles, consistently play in the postseason and represent Mizzou the right way on and off the field.
After a season-opening loss at Wyoming, Mizzou ripped off a five-game winning streak at home before the season began to unravel with a loss at Vanderbilt on Oct. 19, followed by losses to Kentucky, Georgia, Florida and Tennessee.
Odom, 43, a Mizzou linebacker from 1996-99, joined the team's staff in 2003 and worked under former Tigers coach Gary Pinkel in various roles until a three-year stint at the University of Memphis. He returned to Mizzou in 2015 to serve as Pinkel's defensive coordinator then took over as head coach after Pinkel retired.
Odom's time at Mizzou ends with a 25-25 record Mizzou and 13-19 in Southeastern Conference games.
Since Don Faurot retired in 1956, Odom's winning percentage of .500 trails only Dan Devine (.704), Gary Pinkel (.618) and Warren Powers (.580) among Mizzou coaches who lasted more than one season.
The Tigers won enough games to qualify for a third bowl game under Odom, but Tuesday's decision by the NCAA Infractions Appeals Committee to uphold MU's one-year postseason ban will keep the Tigers home for bowl season. The program was also hit with recruiting restrictions and a one-year 5-percent scholarship reduction, both of which now fall on Odom's replacement.
Under the terms of Odom's contract, Mizzou owes him his base salary ($450,000) for the five years left on his deal, plus $150,000 for every year he's been head coach as part of his annuity fund. That brings his buyout total to $2.85 million. His annual guaranteed salary was $3.05 million.
Odom's buyout will be offset by his salary at his next job. MU will also owe buyouts to Odom's staff. Offensive coordinator Derek Dooley is the highest paid at $925,000. Nine of Odom's 10 assistants were working under new two- or three-year deals that were finalized after the 2018 season. Their 10 salaries totaled $4,729,500 for the 2019 season.
Odom joins a small group of Mizzou head coaches who won their final game. In the past 100 years, only five others won their last game on the MU sideline, all beating Kansas: Woody Widenhofer (1988), Dan Devine (1970), Don Faurot (1956), Thomas Kelly (1922) and John F. Miller (1919).
Naturally, players spoke out on social media about Saturday's decision, including senior cornerback and return specialist Richaud Floyd, who tweeted: "Forever a fan of Coach Barry Odom. They (messed) up that decision. The program that gets him will be lucky" 
Also, senior linebacker Cale Garrett, who suffered a season-ending torn pectoral tendon earlier this season: "@Coach_Odom thank you for everything you've done for a program and for myself. Without you, I would have never had the opportunity to play in a Mizzou uniform. You have had a tremendous impact on my life well beyond football."
Others have voiced support for Odom the last few weeks, but there were several troubling trends that developed during Odom's four-year regime. The Tigers were just 3-24 in games against FBS teams that finished with or currently have winning records. Odom's teams 1-11 against nationally ranked opponents and 23-12 as favorites, losing three games this year as double-digit point favorites: against Wyoming, Vanderbilt and Kentucky. Penalties increased under his watch this season as the Tigers came into Saturday averaging an SEC-worst 67.3 penalty yards per game.
For months Odom has lavished praise on his 2019 staff, but coaching turnover was a running theme the last four seasons. Odom fired his first defensive coordinator, former Mizzou teammate DeMontie Cross, two games into the 2017 season.
After offensive coordinator Josh Heupel left the staff in 2017 for the head-coaching job at Central Florida, Odom made an unconventional hire to run the offense and coach quarterbacks, bringing in former Tennessee head coach Derek Dooley from the Dallas Cowboys coaching staff. Dooley had never been a coordinator or coached quarterbacks. He was a hit last season working with quarterback Drew Lock, who became a second-round NFL draft pick, but struggled to find solutions for the offensive drought that dragged down the program this season.
Injuries dogged the Tigers this season as six starters missed a combined 17 games, including three senior captains: Garrett (seven games), quarterback Kelly Bryant (two) and cornerback DeMarkus Acy (two).
Odom had mixed success recruiting local prospects. After missing out on most high-profile in-state targets his first two years, he added five St. Louis players in the 2019 class and landed a major commitment this past summer from four-star Lutheran North linebacker Antonio Doyle, who later rescinded his pledge and is still considering other options. Mizzou has 17 current commitments for the 2020 class, including six St. Louis area players and two more from Columbia.
WHO WILL STERK GO AFTER?
Where does Sterk go from here? It's unclear whom Sterk will target, but a handful of established Group of Five conference head coaches should be appealing, including, possibly, Memphis' Mike Norvell, Louisiana-Lafayette's Billy Napier, Cincinnati's Luke Fickell, Boise State's Bryan Harsin, Army's Jeff Monken, Florida Atlantic's Lane Kiffin and Arkansas State's Blake Anderson. What about Heupel, who's gone 21-4 in two seasons at Central Florida? The former Oklahoma quarterback and longtime Sooners assistant has long been associated with explosive offenses and as a first-time head coach last season led UCF to a 12-1 record.
If there's an attractive Power Five option out there it could be Iowa State's Matt Campbell, but a source tied to the search confirmed Saturday he's not a realistic option at Mizzou. Campbell is expected to be targeted for other Power Five jobs, possibly Arkansas and Florida State.
Photos: End of the road for Barry Odom and Missouri
Barry Odom introduced as Mizzou football coach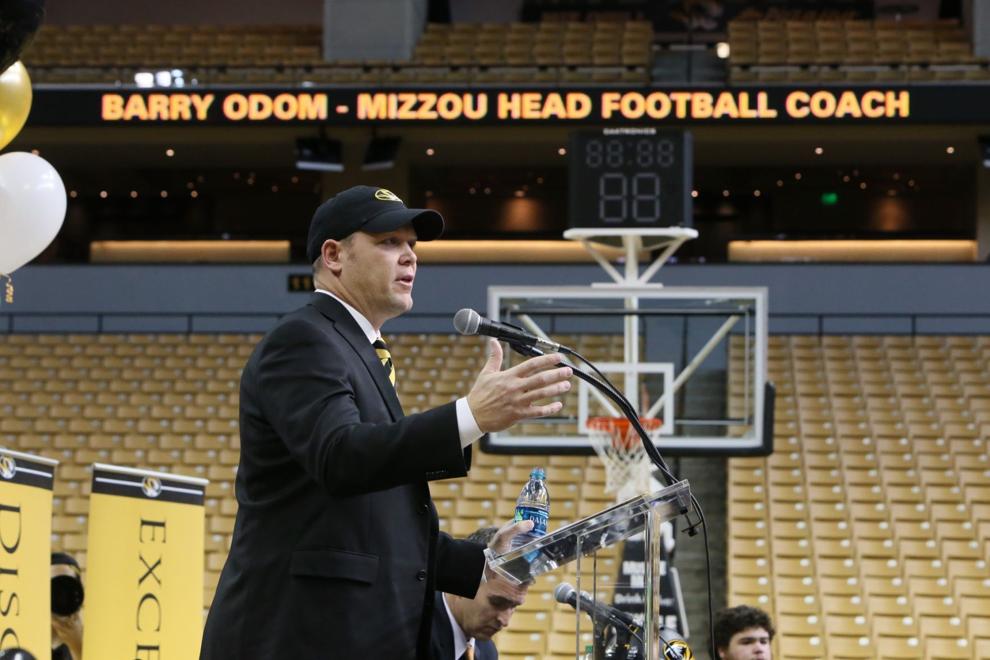 Barry Odom introduced as Mizzou football coach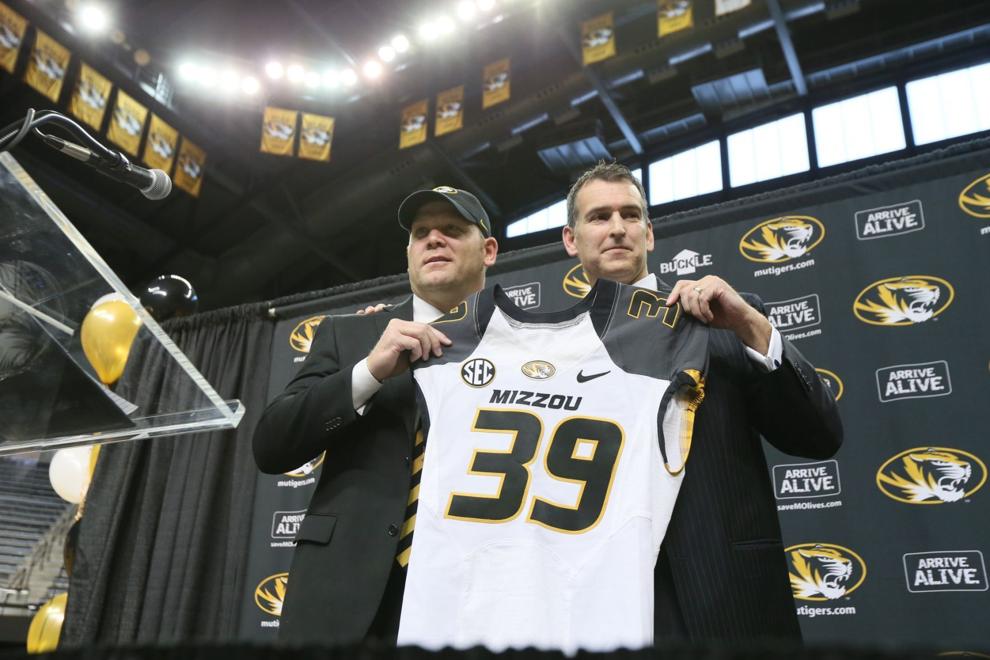 Missouri introduces football coach Barry Odom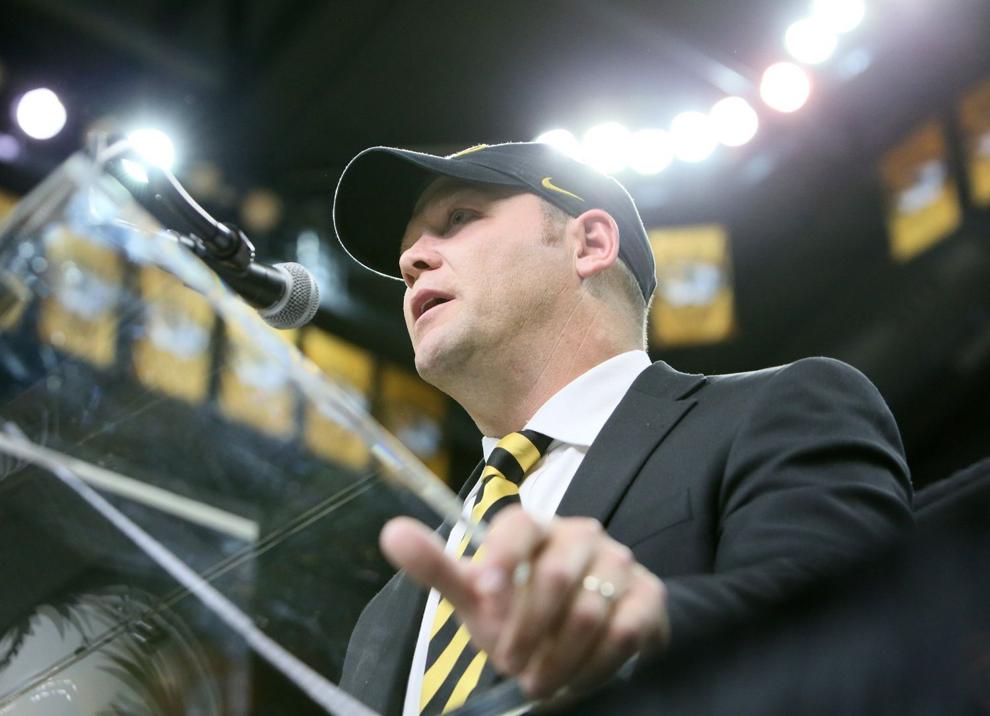 Missouri introduces football coach Barry Odom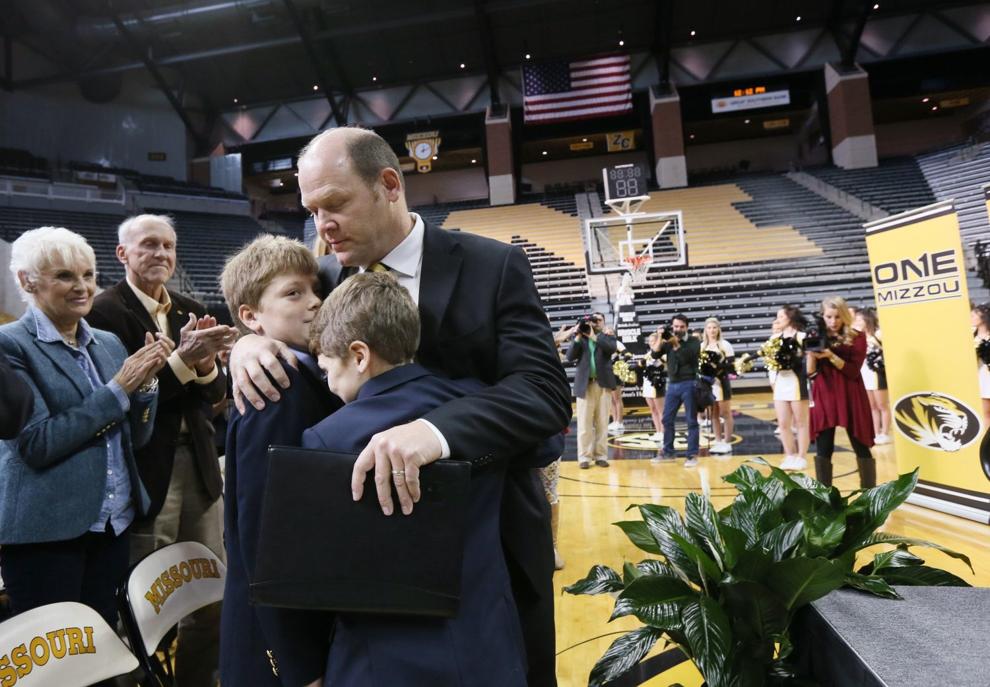 Missouri introduces football coach Barry Odom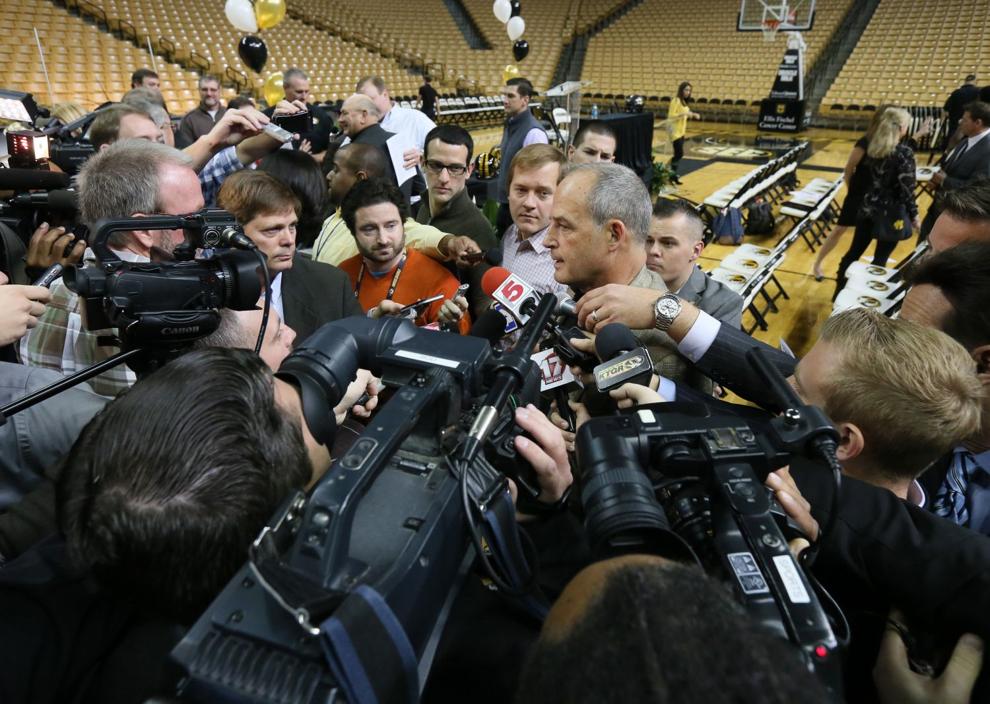 Missouri coach Barry Odom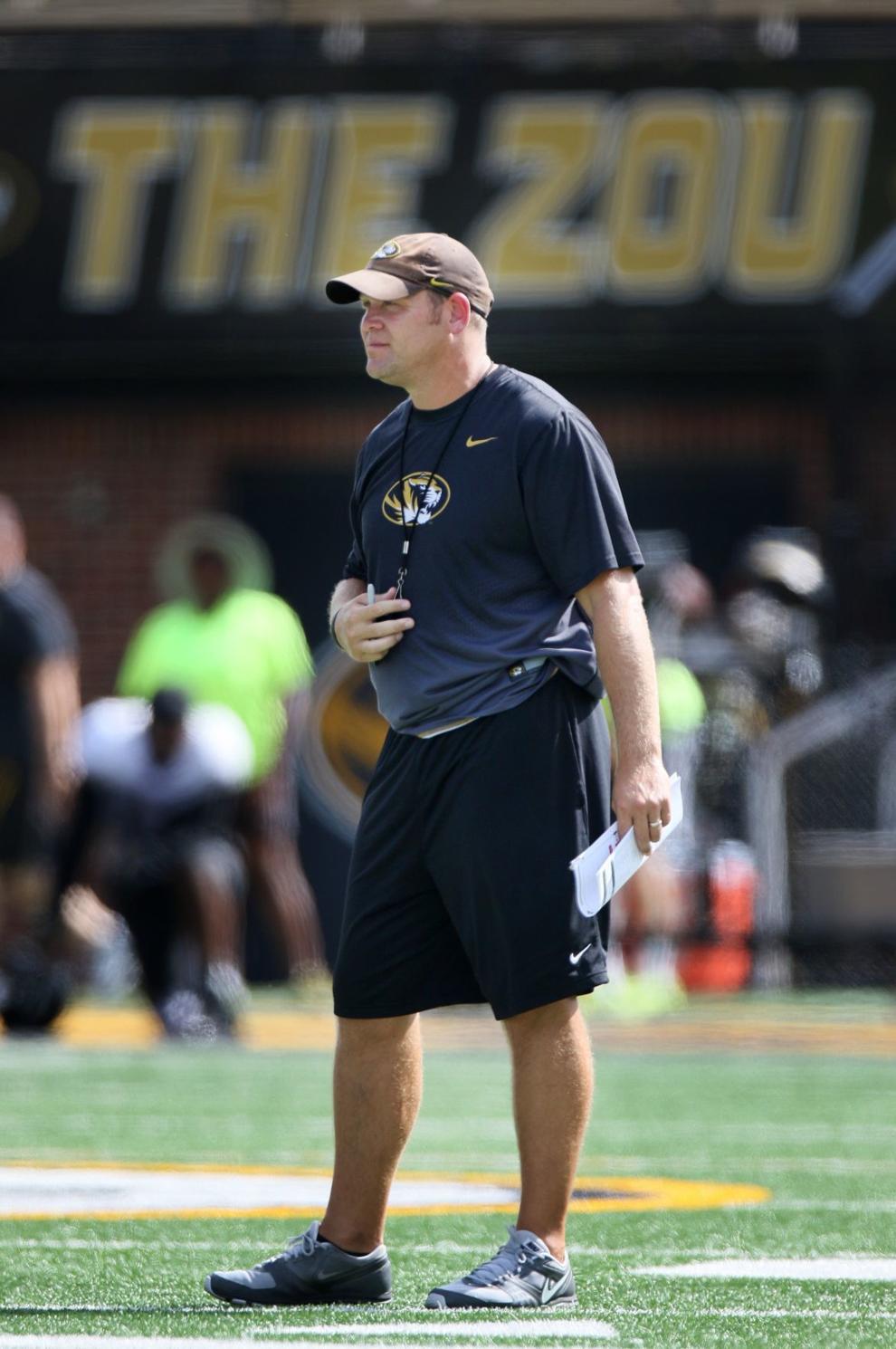 Barry Odom at practice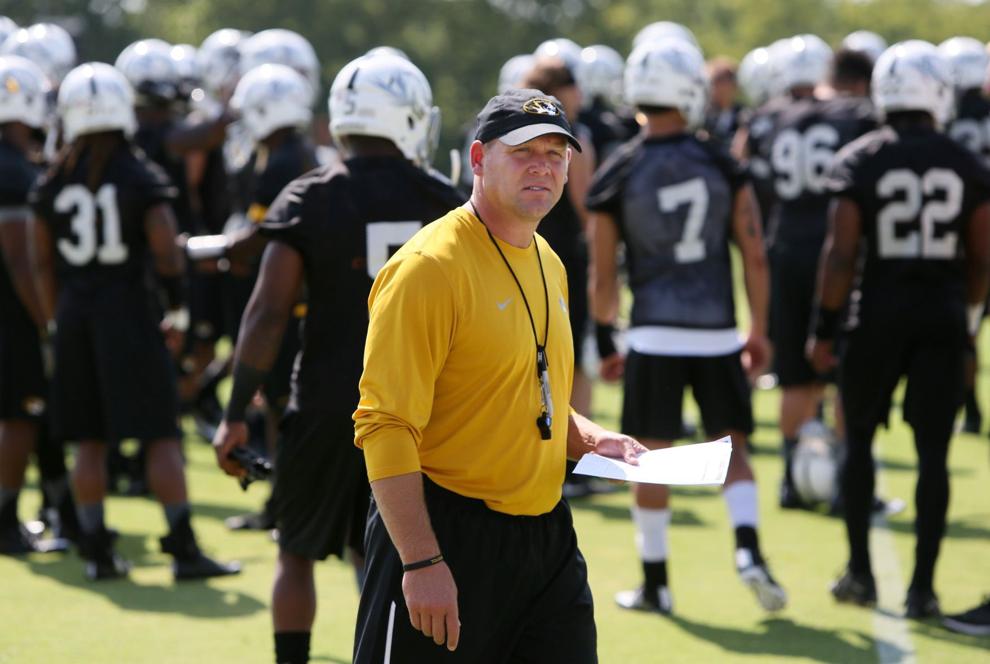 Missouri training camp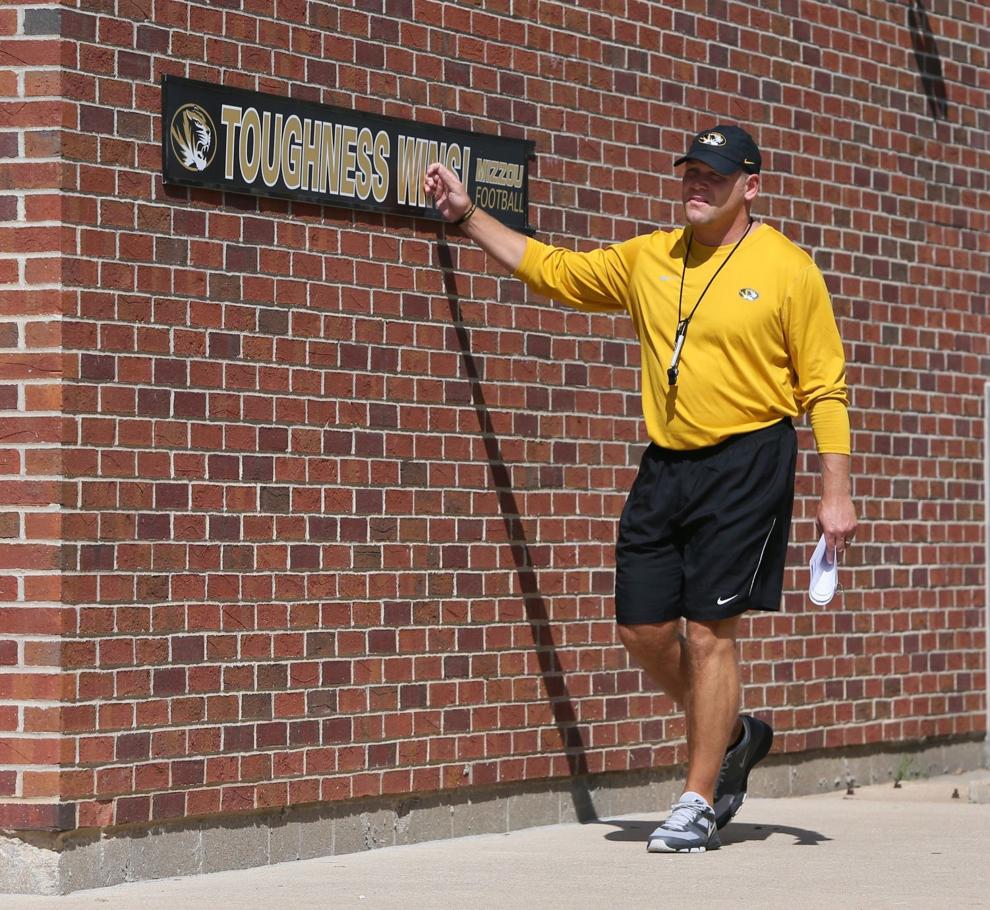 Missouri training camp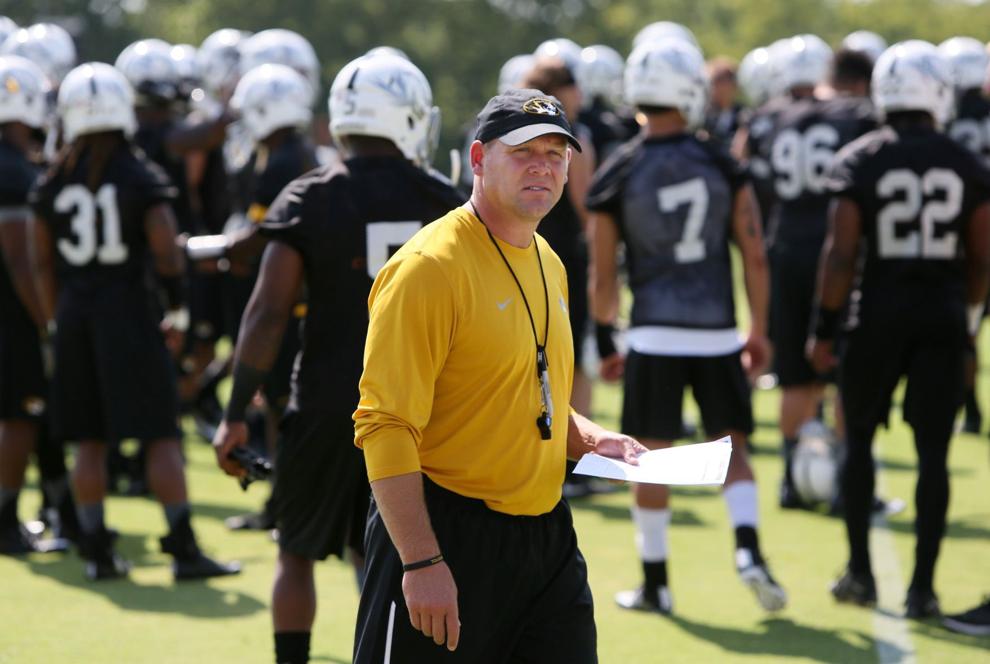 Missouri Black and Gold spring game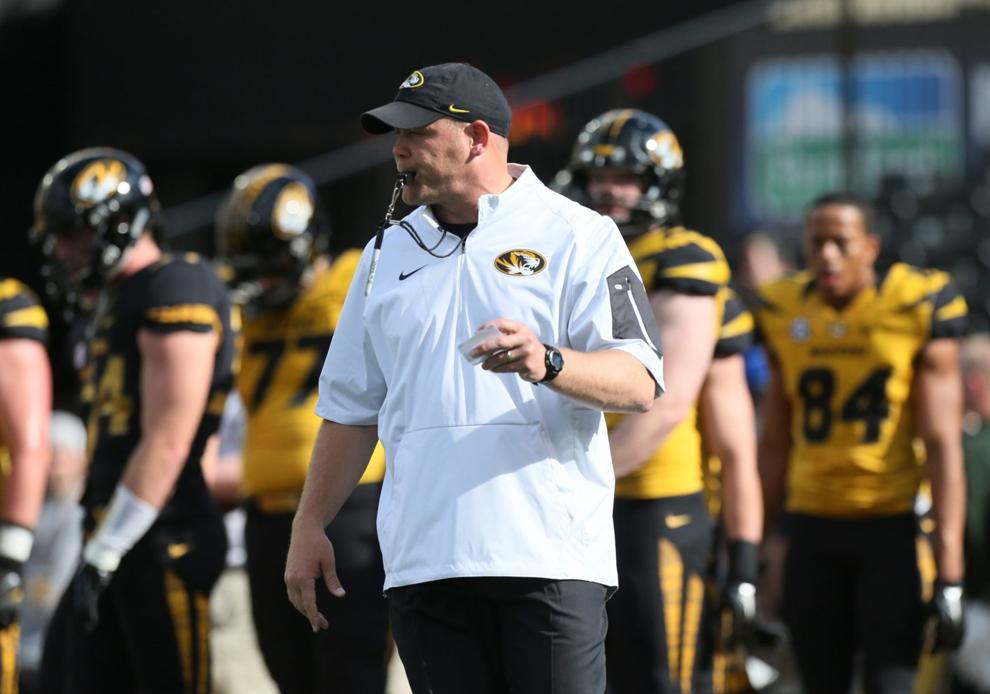 Missouri Black and Gold spring game
Missouri v South Carolina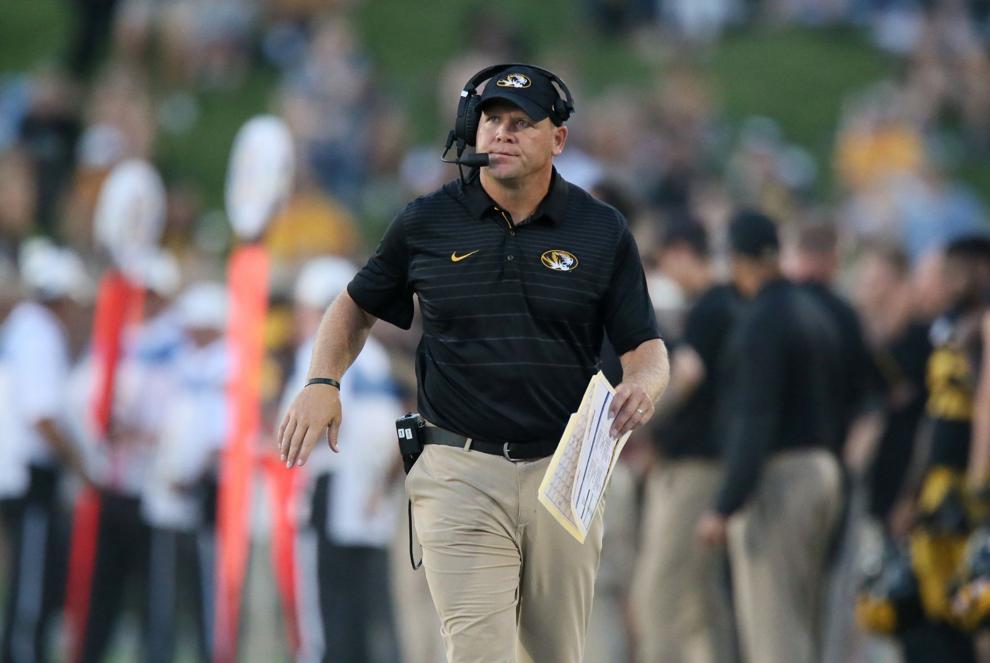 Barry Odom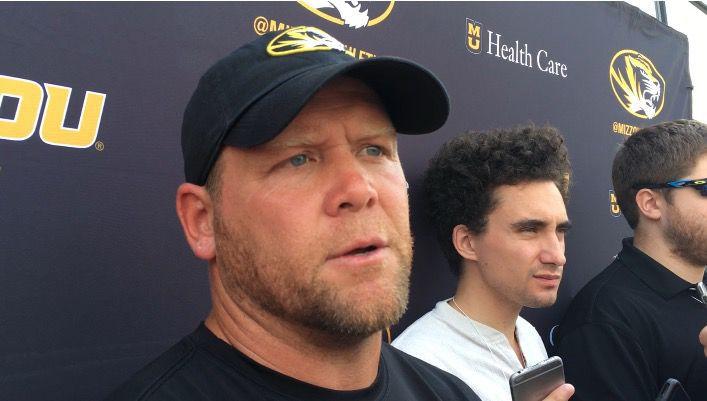 Missouri Athletics Caravan at Ballpark Village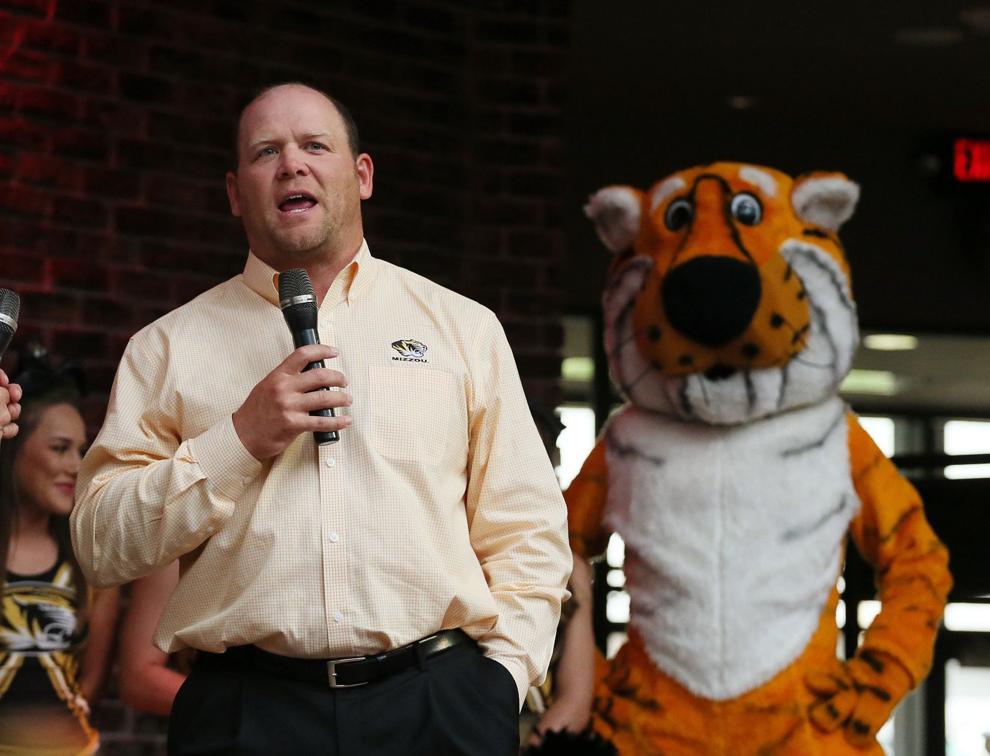 Missouri Athletics Caravan at Ballpark Village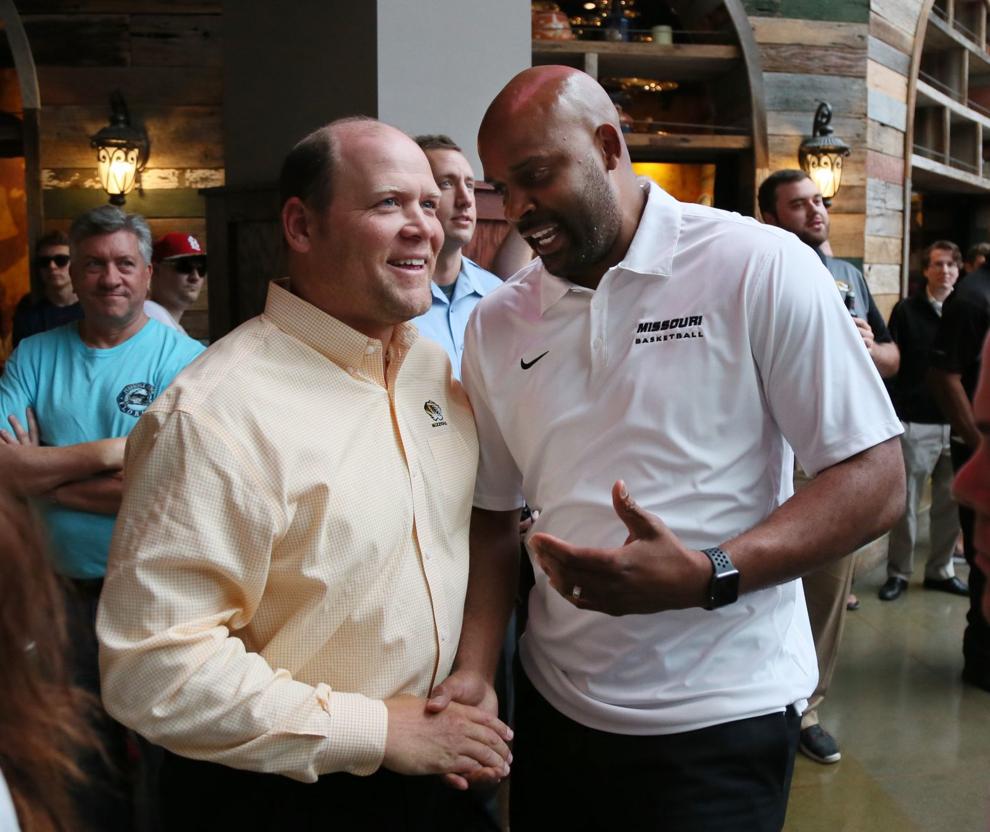 Missouri training camp
Missouri coach Barry Odom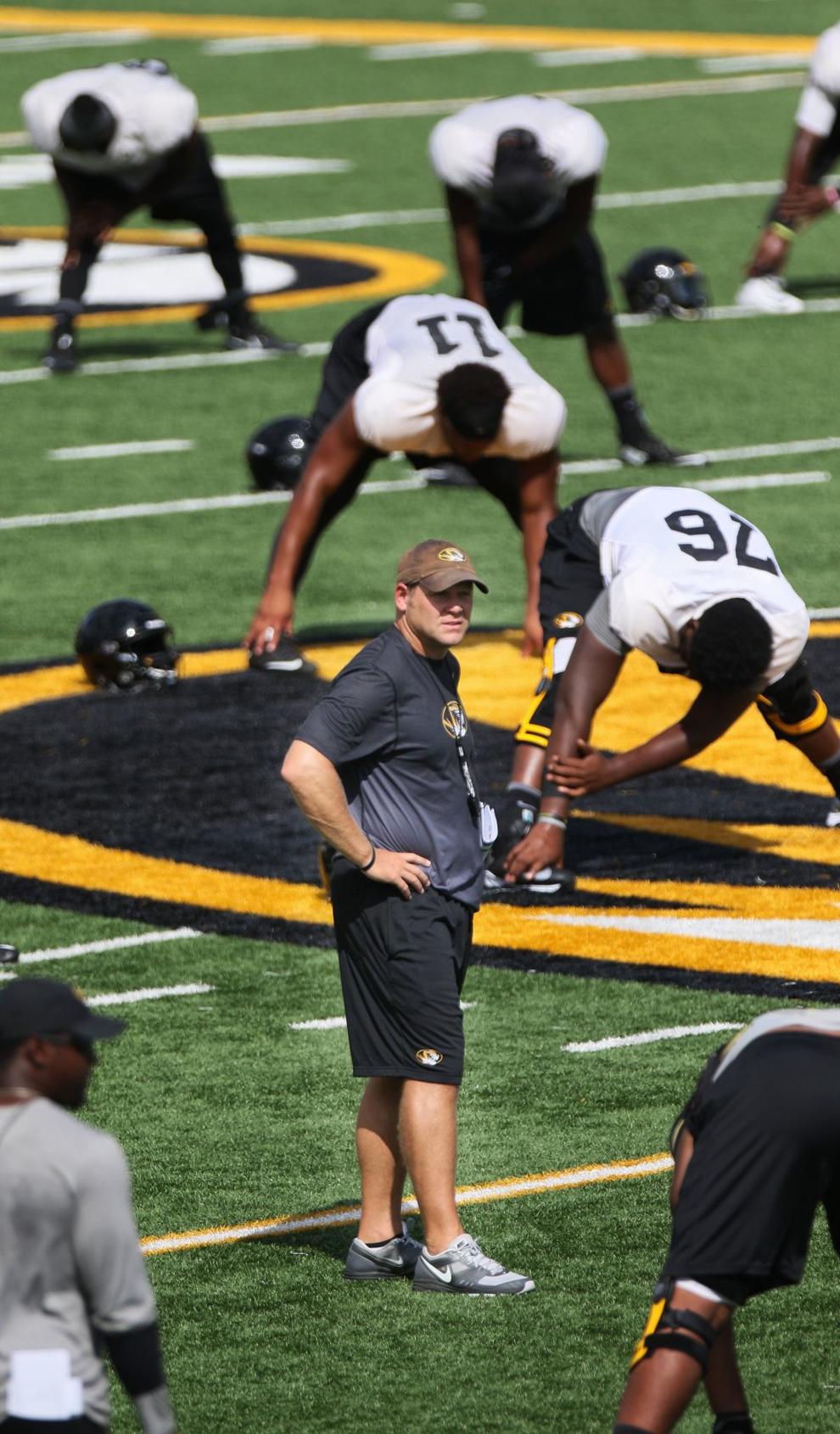 Missouri Black and Gold spring game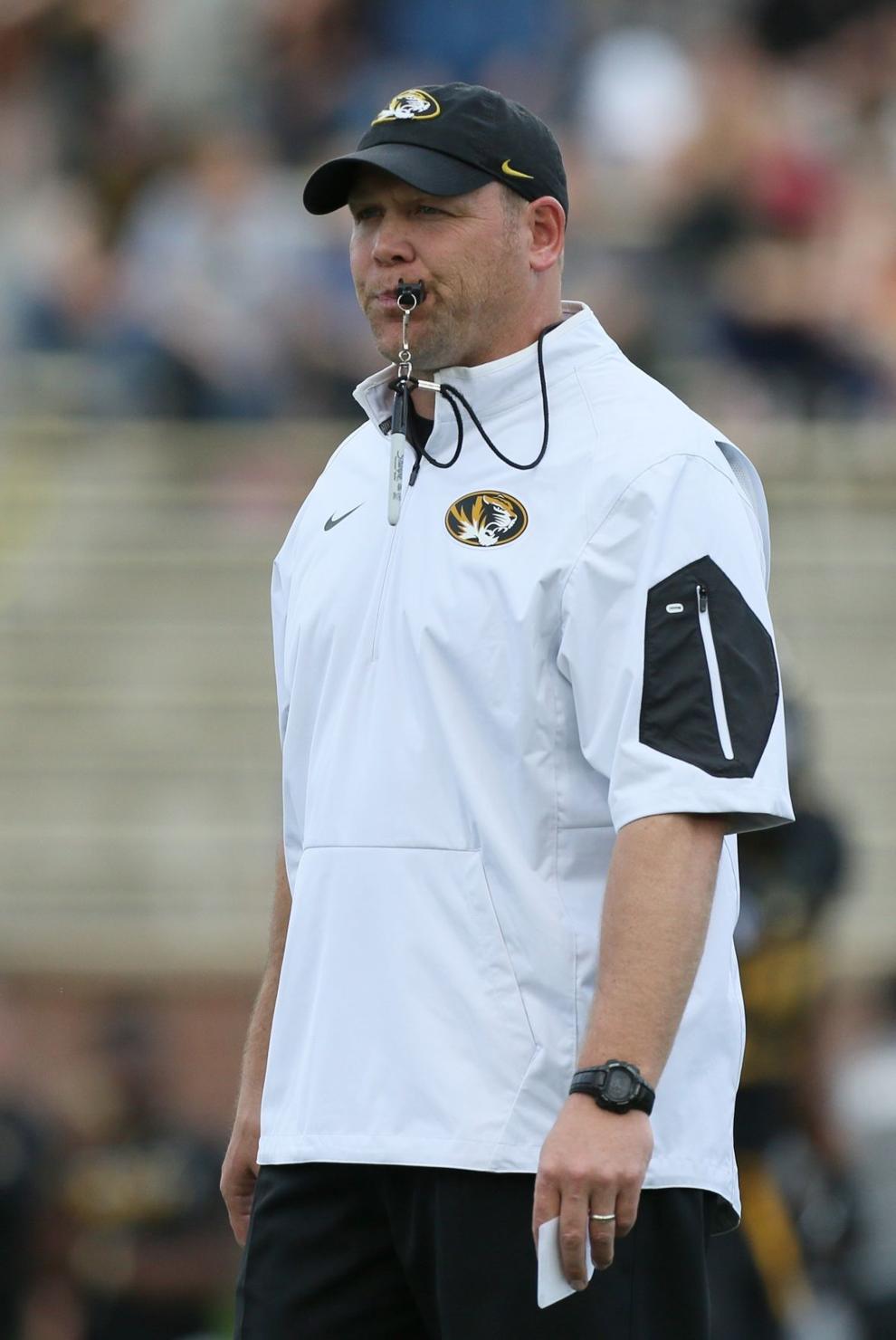 University of Tennessee Martin vs University of Missouri football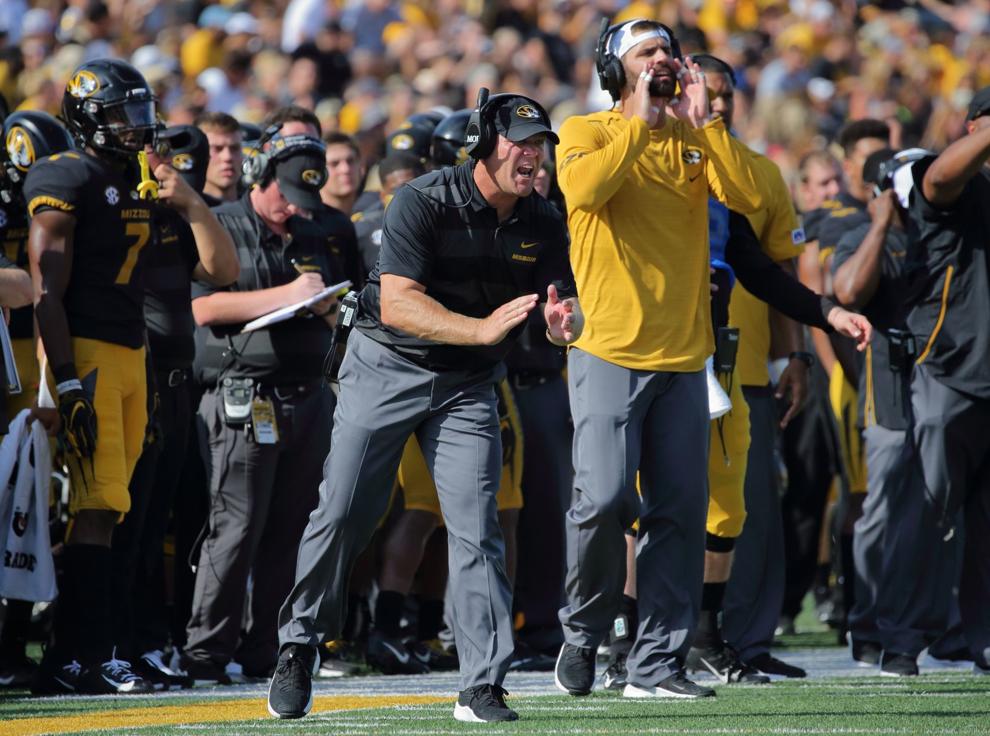 West Virginia Mountaineers vs Missouri Tigers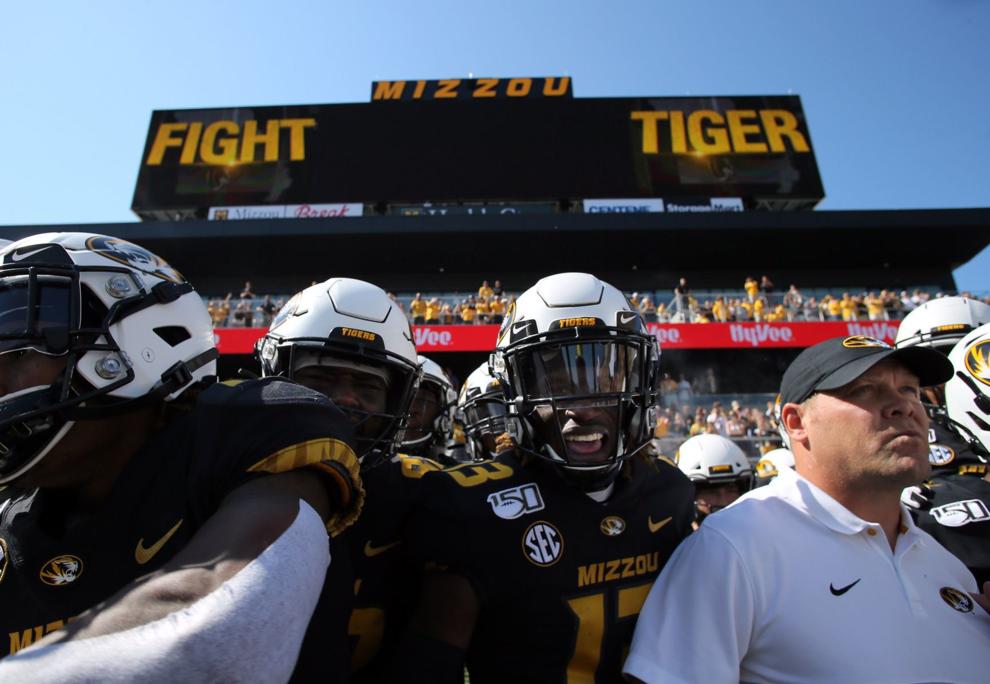 West Virginia Mountaineers vs Missouri Tigers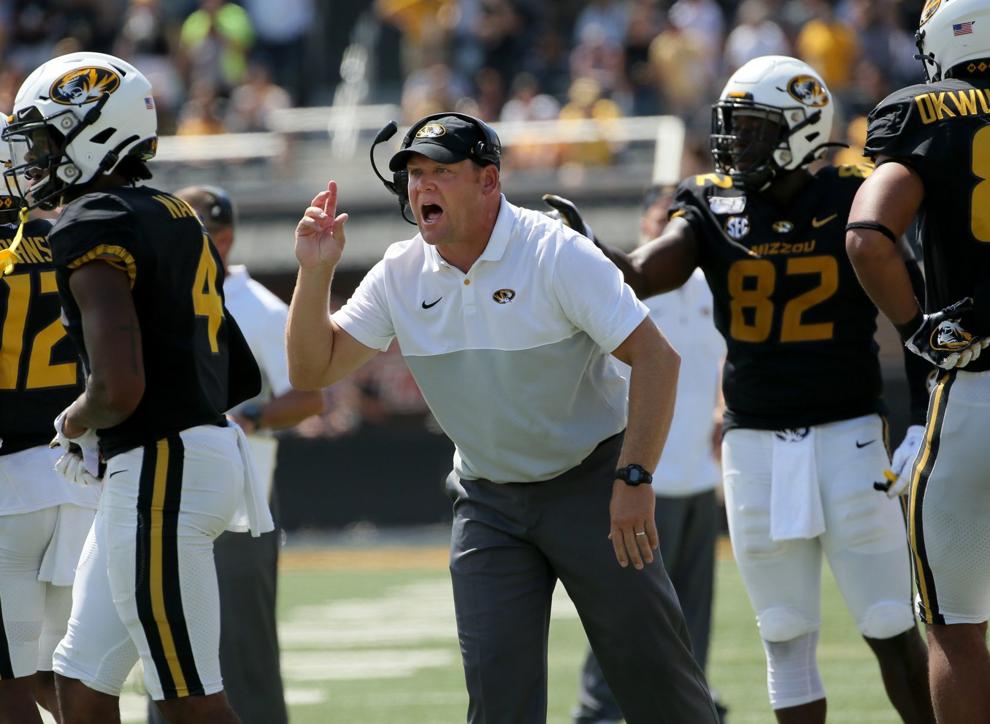 Mizzou falls 23-6 to Florida in fourth loss in a row