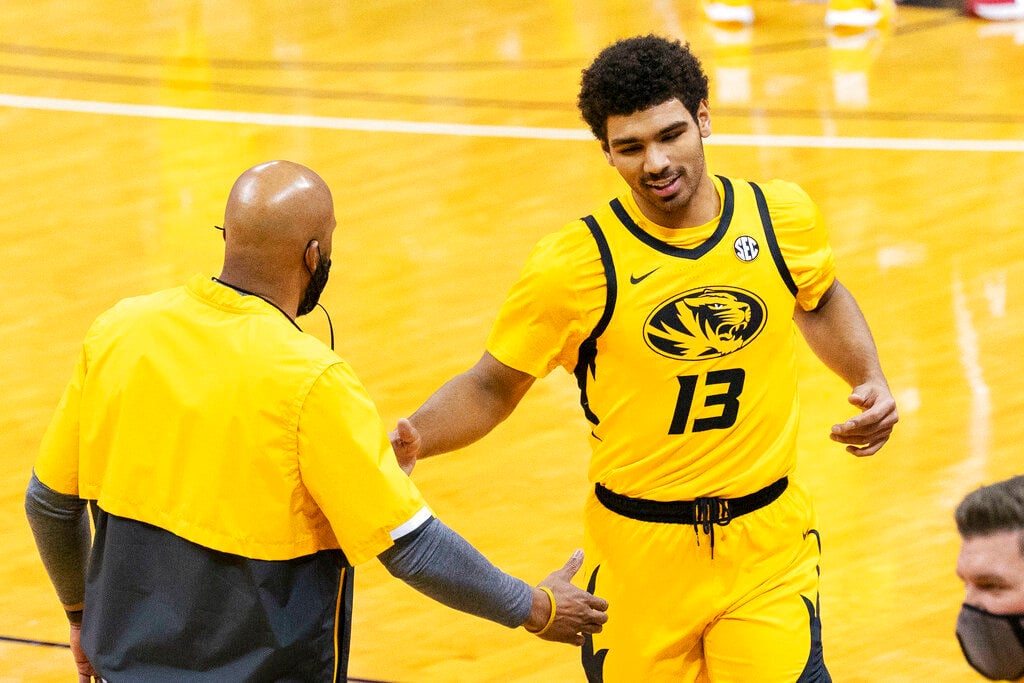 Former Missouri guard Mark Smith has chosen his next school and will become the rare college basketball player to play in three major conferences. Smith will spend his graduate season at Kansas State, he announced Tuesday on Instagram. Smith began his college career in the Big Ten at Illinois, transferred to Mizzou to spend his next three seasons in the Southeastern Conference and now heads to Kansas State in the Big 12. 
Kansas State coach Bruce Weber and assistant Chris Lowery recruited the Edwardsville native both out of high school and when he chose to leave Illinois after his freshman year. The Wildcats finished 9-20 this season and 4-14 in the Big 12, second-to-last in the conference, following an 11-21 finish in 2020 and a last-place finish at 3-15.
Smith started 60 of the 69 games he played over three seasons at Mizzou and averaged 10.3 points per game while shooting 37.5% from 3-point range. After returning from a back injury that sidelined him for seven games last year, Smith had a streaky senior year and for the season averaged 9.7 points while shooting 31.5% from deep, both his lowest season averages in three years at MU. Smith, along with MU's other four seniors, were not expected to rejoin the team for the 2021-22 season even though they were eligible for another season of NCAA eligibility. 
"I just want to say thank you to Coach Martin and the Mizzou coaching staff!" Smith posted on Instagram on Monday. "It's been a great three years making memories with my brothers!! Thank you to the Mizzou fans for embracing me over the past three years. Mizzou will always hold a special place in my heart!!!!"
Also on Tuesday, Mizzou forward Ed Chang entered the portal. The Tigers made the 6-8 forward a spring addition to last year's recruiting class when he transferred from Salt Lake Community College after beginning his college career at San Diego State. Chang didn't appear in any games for the Tigers this season.
Smith was the third player from Missouri's 2020-21 roster to enter the transfer portal, following guard Xavier Pinson and forward Parker Braun. As of Tuesday, they were among more than 1,100 players who have entered the transfer portal. From the SEC alone, more than 30 players have entered the portal, led by Ole Miss with five and four each from Auburn, Florida, Texas A&M and Vanderbilt.