COLUMBIA, Mo. — For the first time in the brief existence of Missouri's sparkling new locker room at Memorial Stadium, an uncomfortable hush swept through the postgame scene Saturday.
For the first time this season it was home to a losing team.
With its offense still searching for solutions, Missouri couldn't overcome bad breaks and self-inflicted mishaps against No. 11 Florida. The Tigers trudged into their new palatial confines after a 23-6 loss, their fourth consecutive defeat and first at home.
"Tough locker room to be in," said Missouri coach Barry Odom, his voice hoarse and quivering.
"Quiet," Tigers receiver Jalen Knox said. "Nobody was really talking. You could feel everyone was down. Nobody really wants to say too much."
Except senior Richaud Floyd.
With his college career about to expire and down to its final home game — next Saturday's visit from resurgent Tennessee — the fifth-year cornerback and return specialist got a lot off his chest after the Tigers, once 5-1, walked off Faurot Field now 5-5.
"He said what needed to be said," Knox said. "For sure."
"No reason to pout," was how linebacker Nick Bolton described Floyd's message. "You can't change 5-5. It's here to stay. We have to send the seniors out the right way."
For weeks since their once-promising 2019 went sideways, first at Vanderbilt then at Kentucky, Odom's players have talked about all the chances they have left to turn around their season.
The clock's ticking, Tigers.
After hosting Tennessee, the Tigers wrap up the regular season Nov. 29 against hapless Arkansas in Little Rock. Mizzou (5-5, 2-4 Southeastern Conference) needs one more win to clinch bowl eligibility, pending the NCAA's ruling on the school's appeal of its postseason ban. The way the Tigers have played lately, defined by gobs of penalties and punts, they're banning themselves from college football's postseason dessert table.
Saturday, with 57,280 on hand, was more of the same. Mizzou's return home for the first time in five weeks didn't provide enough comfort. Neither did quarterback Kelly Bryant's return from injury rescue the offense from its midseason malaise.
A week after Georgia blanked Mizzou 27-0 with Bryant on the sideline nursing a strained hamstring, the Tigers managed just 256 yards of offense, their fourth straight game with fewer than 300. They punted a season-high 10 times and collected six penalties for 55 yards, some more costly than others.
The Tigers now have gone 30 possessions since scoring their last touchdown, on Oct. 26 at Kentucky.
"It's from every area you can turn to," Odom said of the problems on offense.
When he wasn't running for his life against Florida's aggressive pass rush, Bryant completed 25 of 39 passes for 204 yards. He tossed an interception on his final throw in the game's final minute, the only turnover of the day for either team. The Tigers ran the ball for only 52 yards, in 29 attempts.
In perhaps the most troubling trend of the season, with Florida in front 20-6 the Tigers hit the penalty trifecta on an offensive snap to open the fourth quarter: The play was flagged for an illegal formation, right tackle Larry Borom was flagged for holding, and right guard Case Cook was flagged for a personal foul after the whistle. Mizzou began the weekend leading the SEC in penalties and at times looked like the same undisciplined team that's squandered its momentum with flags.
In the third quarter, Bryant avoided a sack deep in the pocket and managed to get back to the line of scrimmage. Florida did the Tigers a favor, clobbering Bryant when he was out of bounds to draw a personal foul. After the play, though, tight end Albert Okwuegbunam pulled Gators defensive lineman Luke Ancrum away from the scrum and drew an unsportsmanlike conduct penalty that wiped out the first down. After a short punt, Florida pounced on the favorable field position with Kyle Trask's first of two third-quarter touchdown passes to all but put the game out of reach.
"If you start pulling guys off the pile, that's a 15-yard (penalty)," Odom said. "They said that's what Albert did. For me, teaching moment for my team."
Mizzou's defense, strong for long stretches against the Gators, had two golden opportunities to wrestle away momentum in the third quarter. First, linebacker Nick Bolton stepped in front of a third-down pass deep in Florida territory but dropped what would have been an interception inside the 20-yard line.
Mizzou got a field goal out of its next drive to trim Florida's lead to 13-6, but another bad break cost the Tigers a takeaway. Safety Khalil Oliver appeared to pry the ball loose from tight end Kyle Pitts on a leaping play along the sideline. After a lengthy replay review, the play stood as initially called. First down, Gators. Three plays later Trask connected with running back Lamical Perine on a 15-yard touchdown pass for a 20-6 lead.
"I never thought the receiver had complete control of the ball," Odom said.
Otherwise, the Tigers had to create their own luck but rarely came through. For a moment in the second quarter, Mizzou rediscovered a vertical passing threat, first with Bryant's play-action pass to Jonathan Nance for 24 yards, then a play-action deep ball down the middle of the field to Knox, good for a 44-yard gain. The offense stalled from there and settled for a field goal, never catching fire again.
"I was like, 'OK, here we go. We're in a groove. We're going to get rolling,'" center Trystan Colon-Castillo said. "Obviously we derailed ourselves again."
Again, it started with a punchless running game. Mizzou's three running backs gained only 33 yards, in 14 carries.
Add it to the list of things not working for this team, a team that's running out of time to save face.
Mizzou falls 23-6 to Florida in fourth loss in a row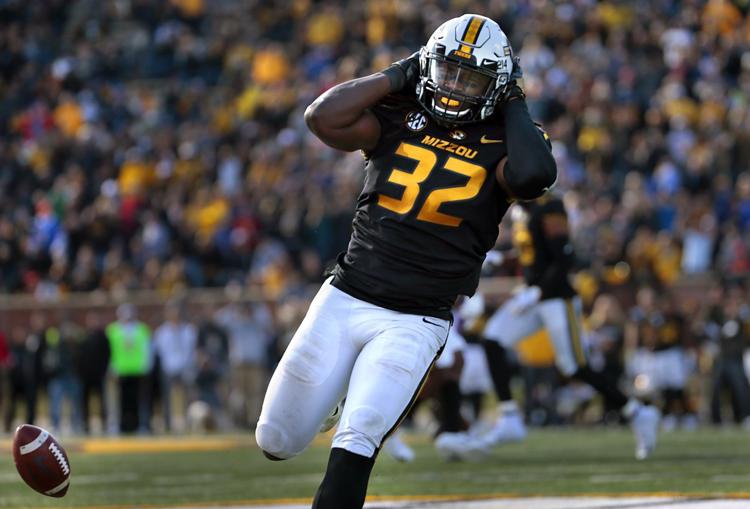 Mizzou falls 23-6 to Florida in fourth loss in a row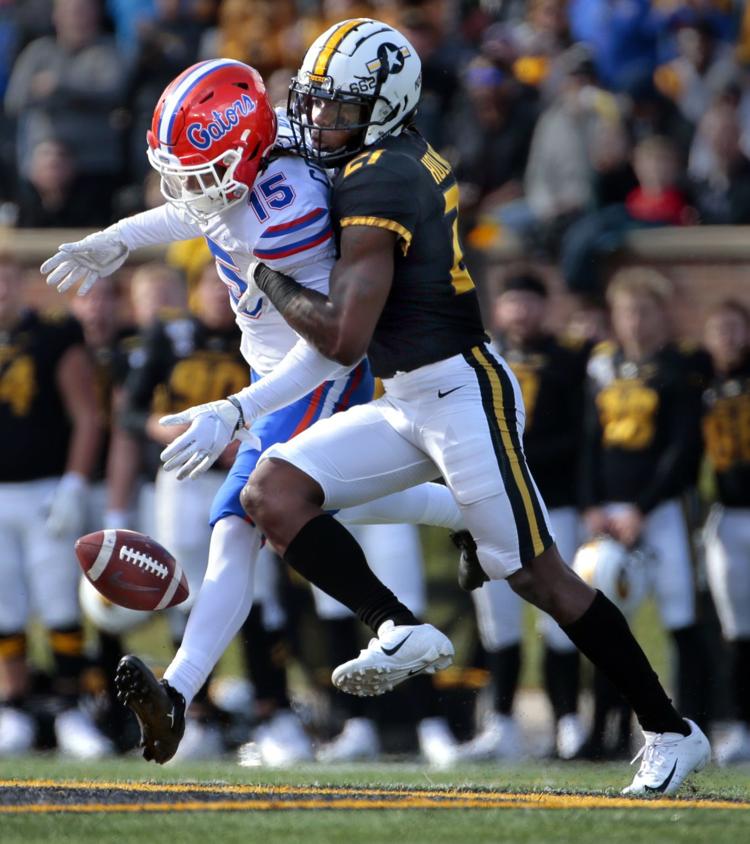 Mizzou falls 23-6 to Florida in fourth loss in a row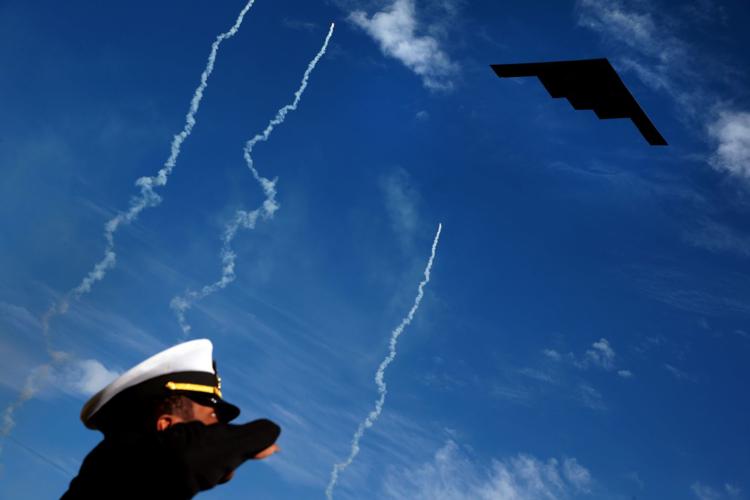 Mizzou falls 23-6 to Florida in fourth loss in a row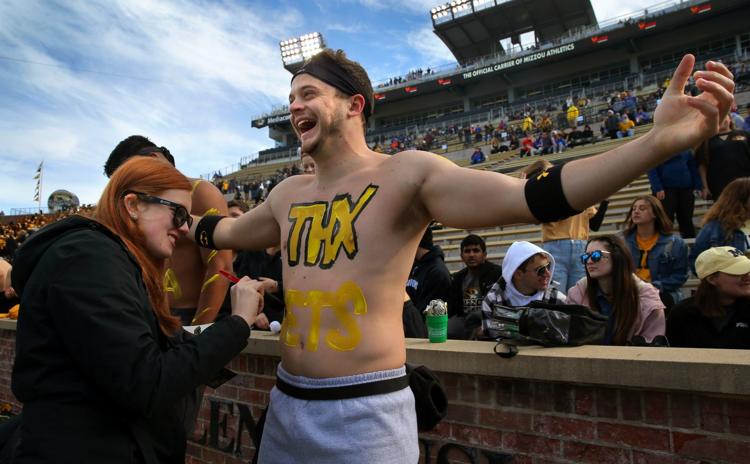 Mizzou falls 23-6 to Florida in fourth loss in a row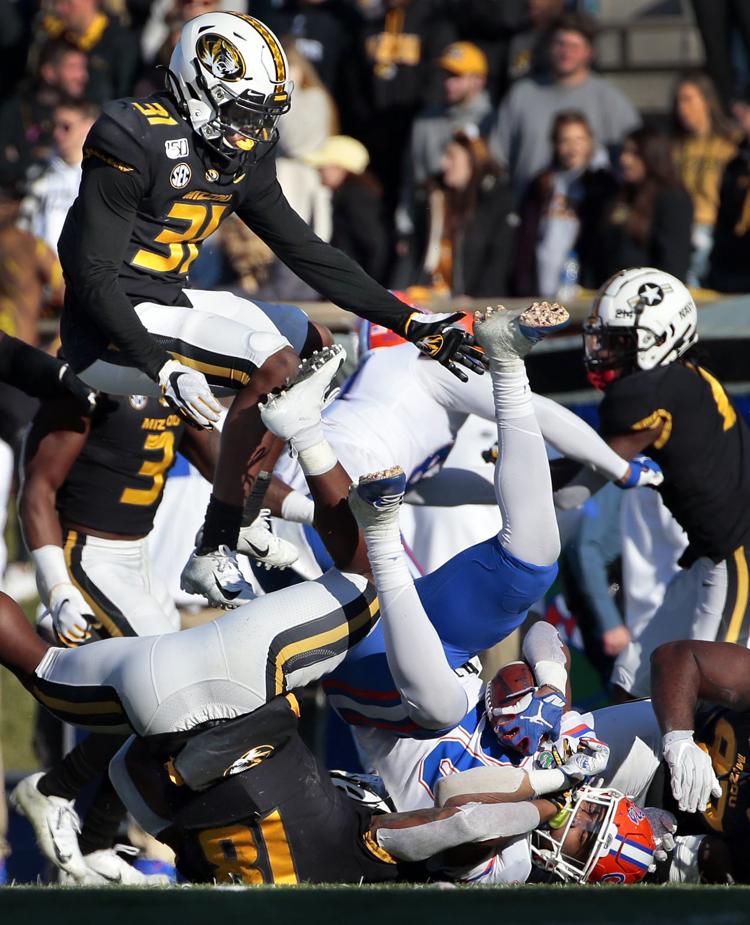 Mizzou falls 23-6 to Florida in fourth loss in a row
Mizzou falls 23-6 to Florida in fourth loss in a row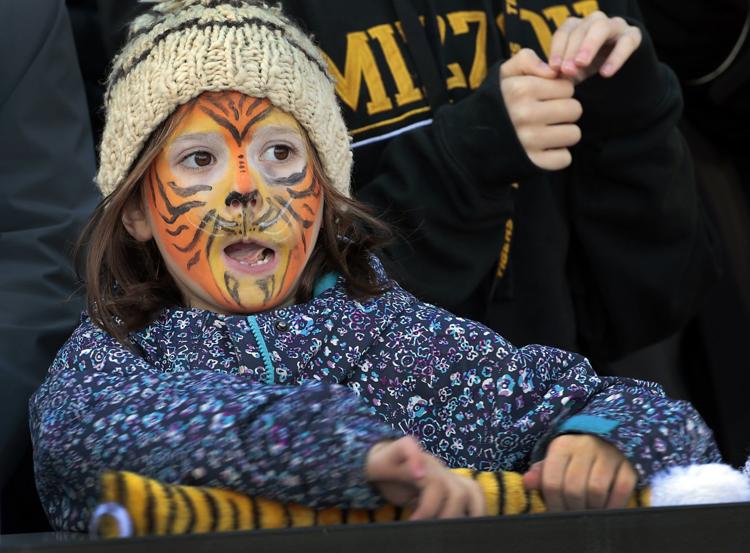 Mizzou falls 23-6 to Florida in fourth loss in a row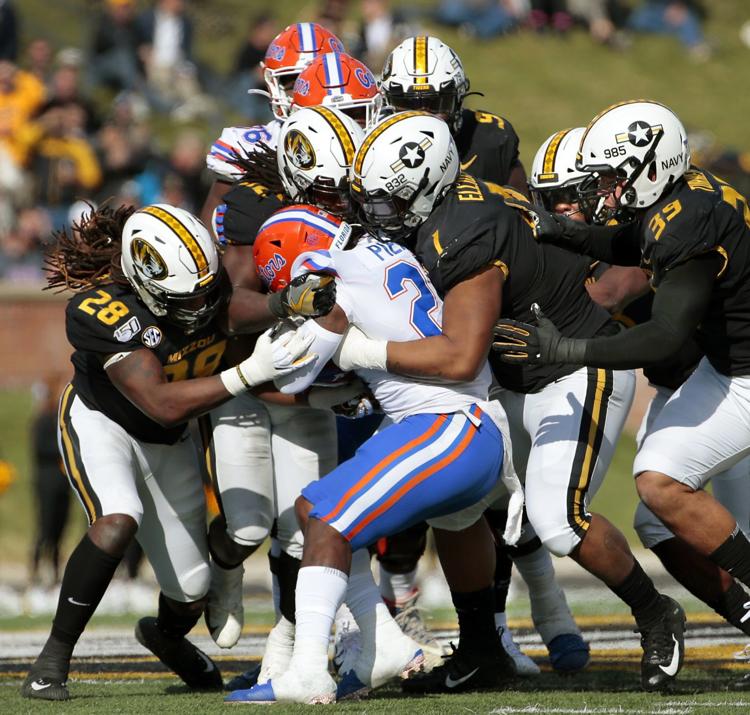 Mizzou falls 23-6 to Florida in fourth loss in a row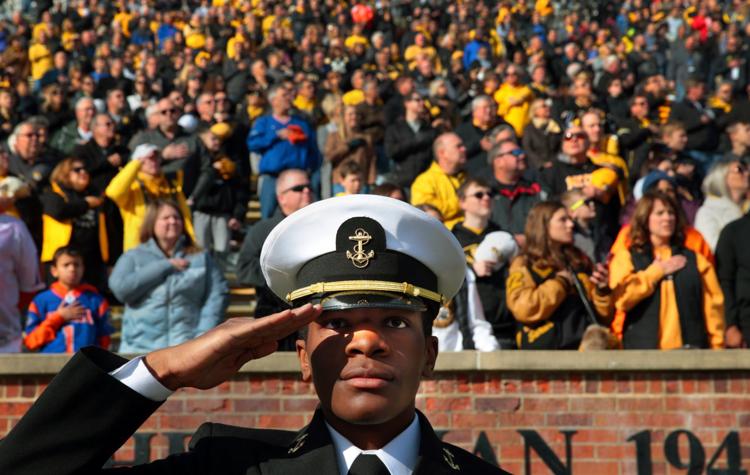 Mizzou falls 23-6 to Florida in fourth loss in a row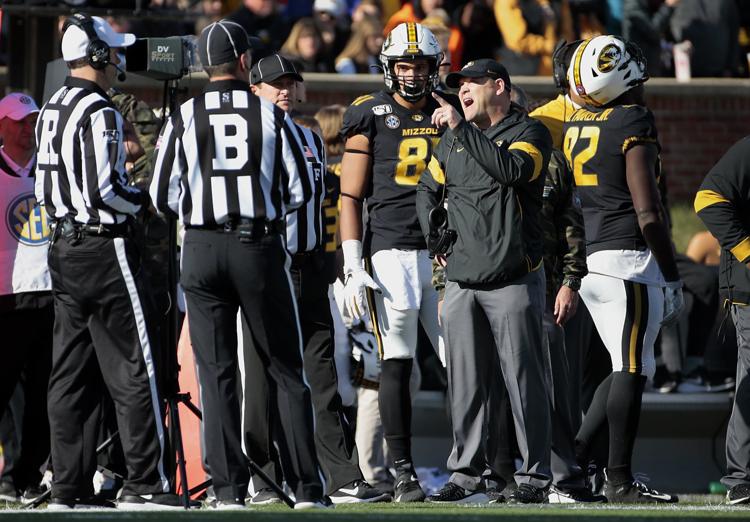 Mizzou falls 23-6 to Florida in fourth loss in a row
Mizzou falls 23-6 to Florida in fourth loss in a row
Mizzou falls 23-6 to Florida in fourth loss in a row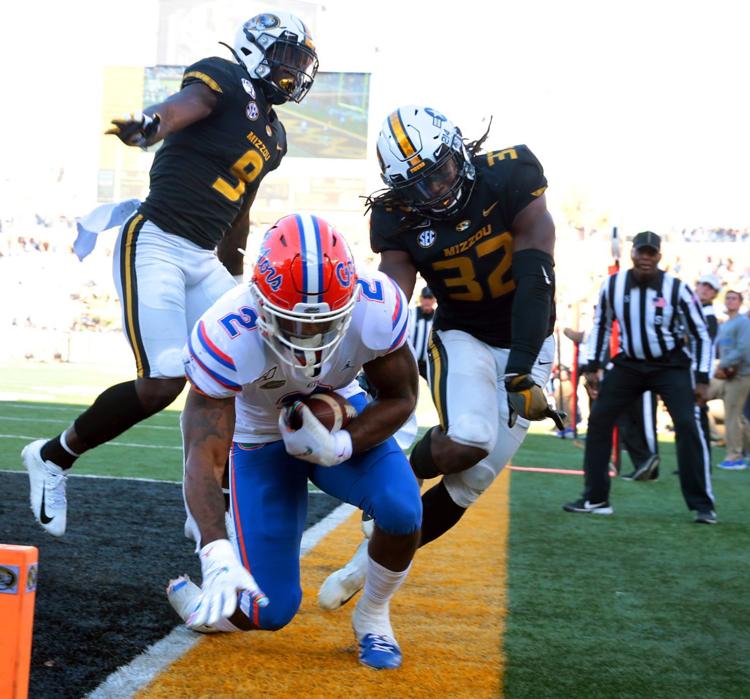 Mizzou falls 23-6 to Florida in fourth loss in a row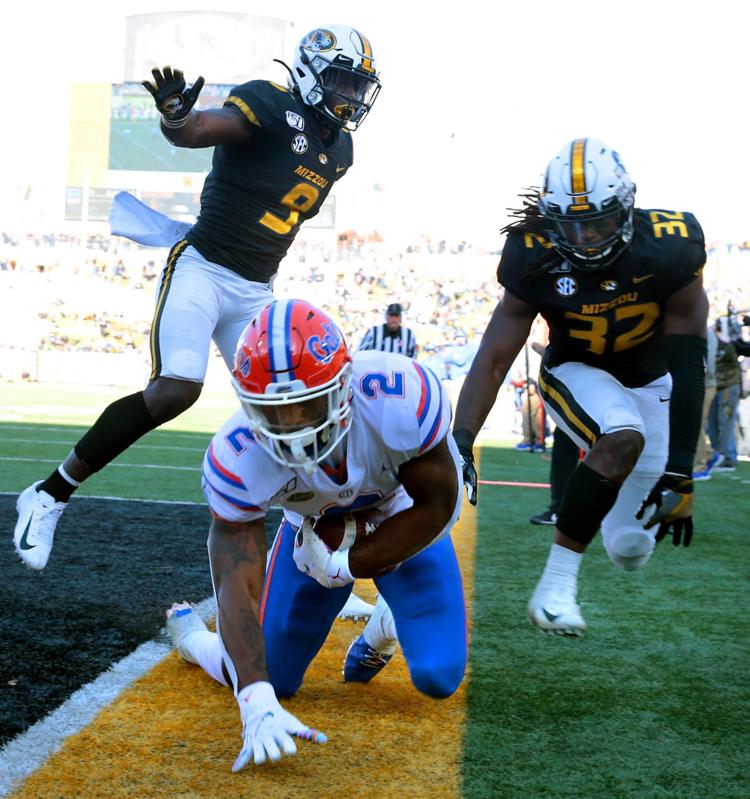 Mizzou falls 23-6 to Florida in fourth loss in a row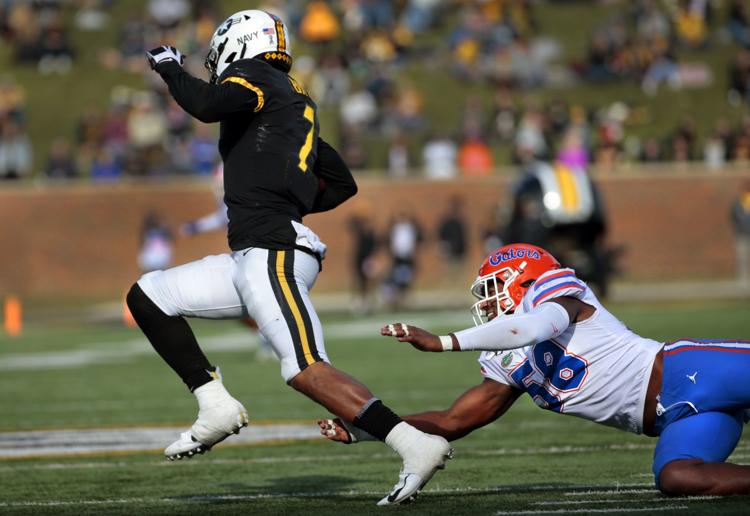 Mizzou falls 23-6 to Florida in fourth loss in a row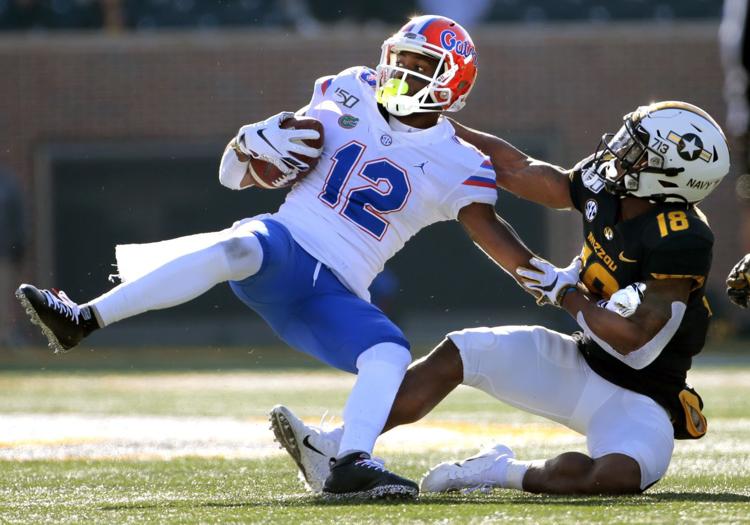 Mizzou falls 23-6 to Florida in fourth loss in a row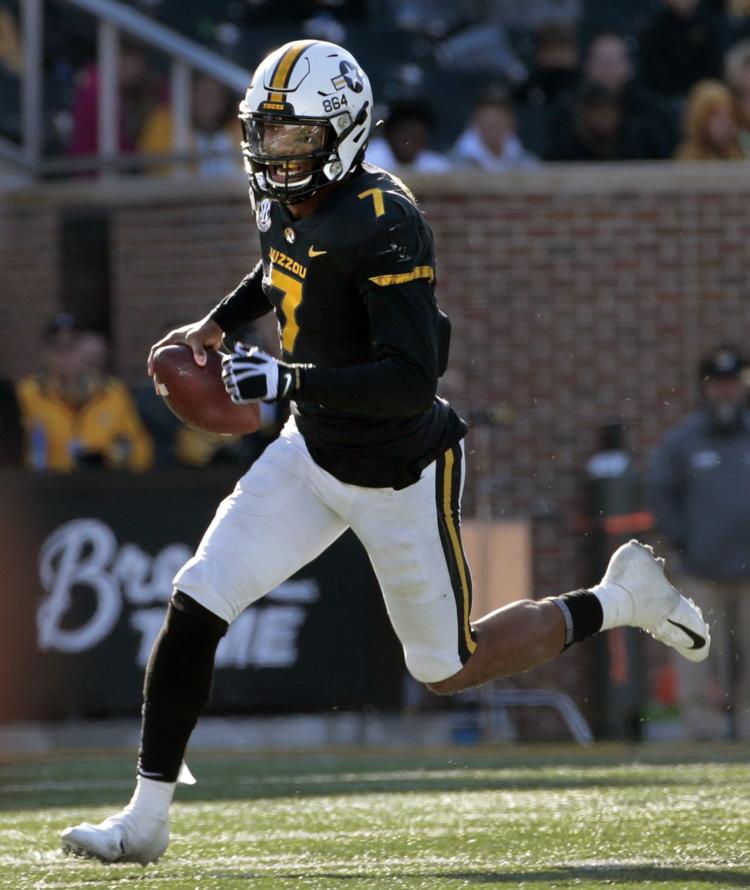 Mizzou falls 23-6 to Florida in fourth loss in a row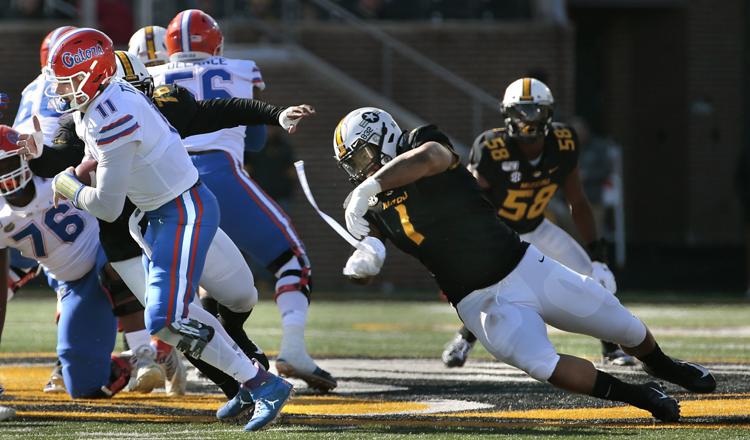 Mizzou falls 23-6 to Florida in fourth loss in a row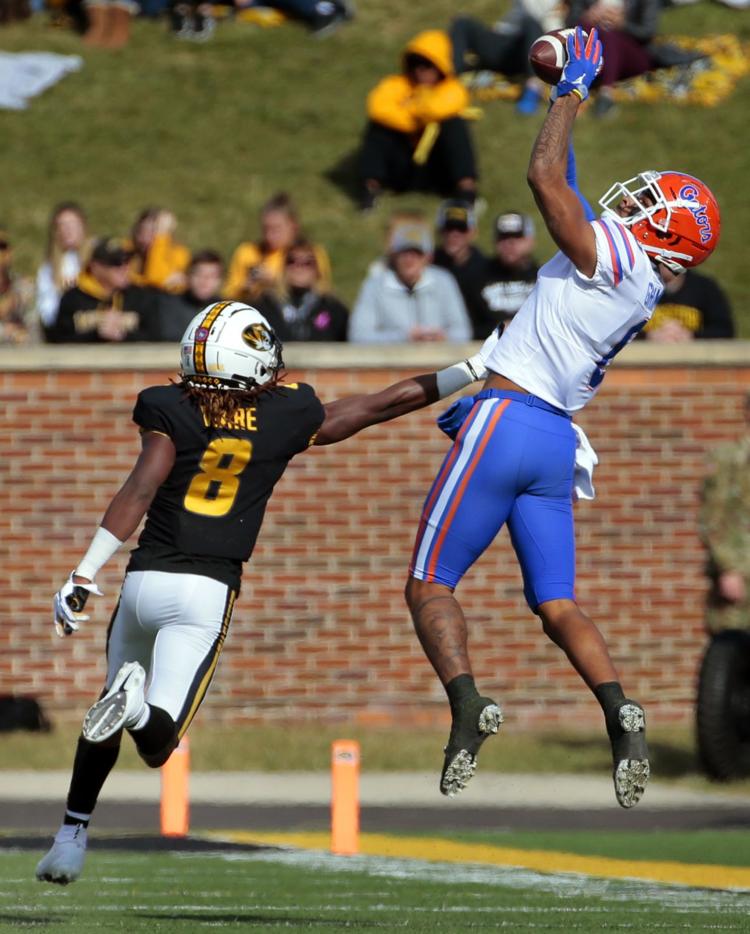 Mizzou falls 23-6 to Florida in fourth loss in a row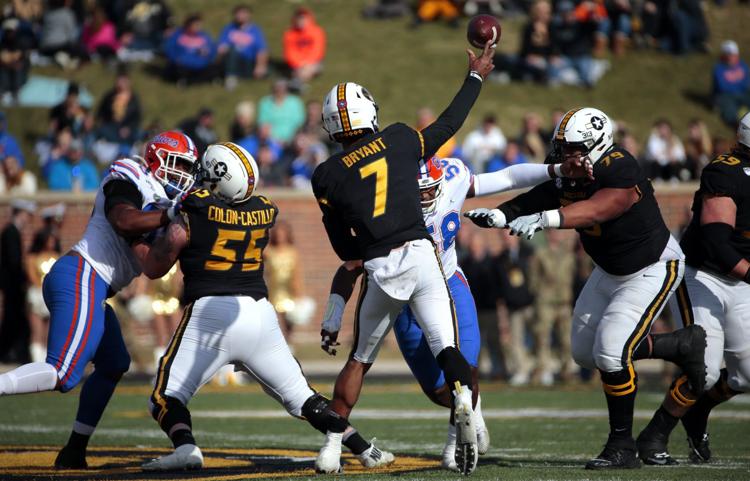 Mizzou falls 23-6 to Florida in fourth loss in a row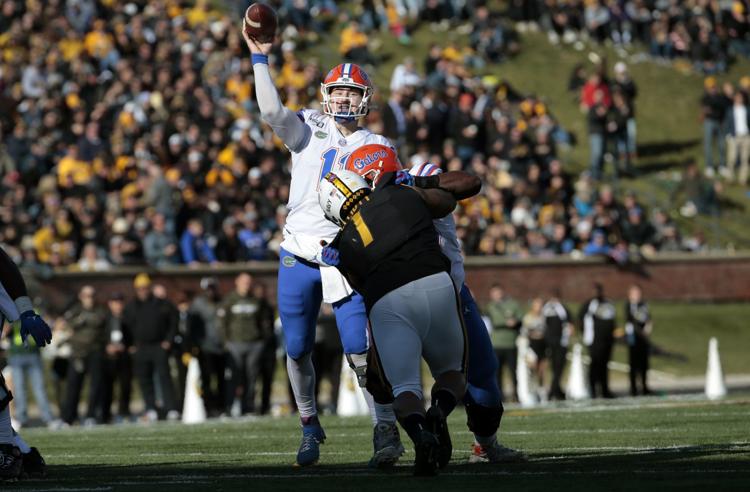 Mizzou falls 23-6 to Florida in fourth loss in a row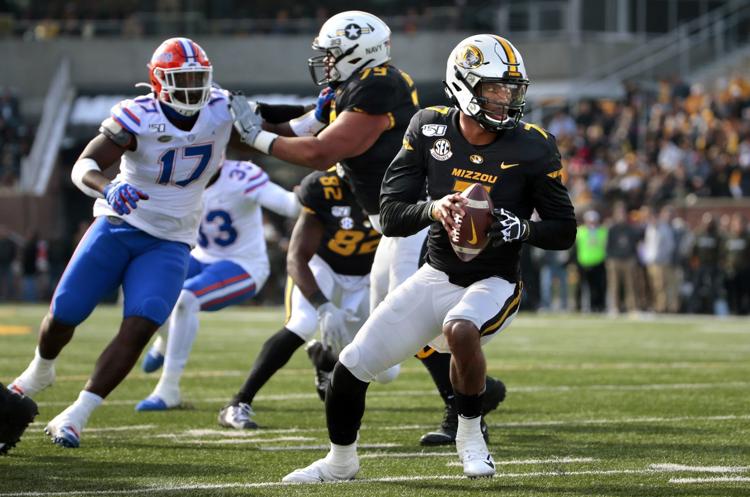 Mizzou falls 23-6 to Florida in fourth loss in a row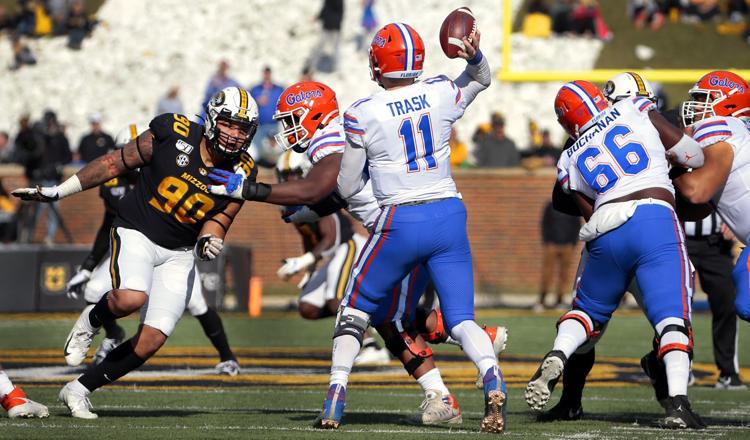 Mizzou falls 23-6 to Florida in fourth loss in a row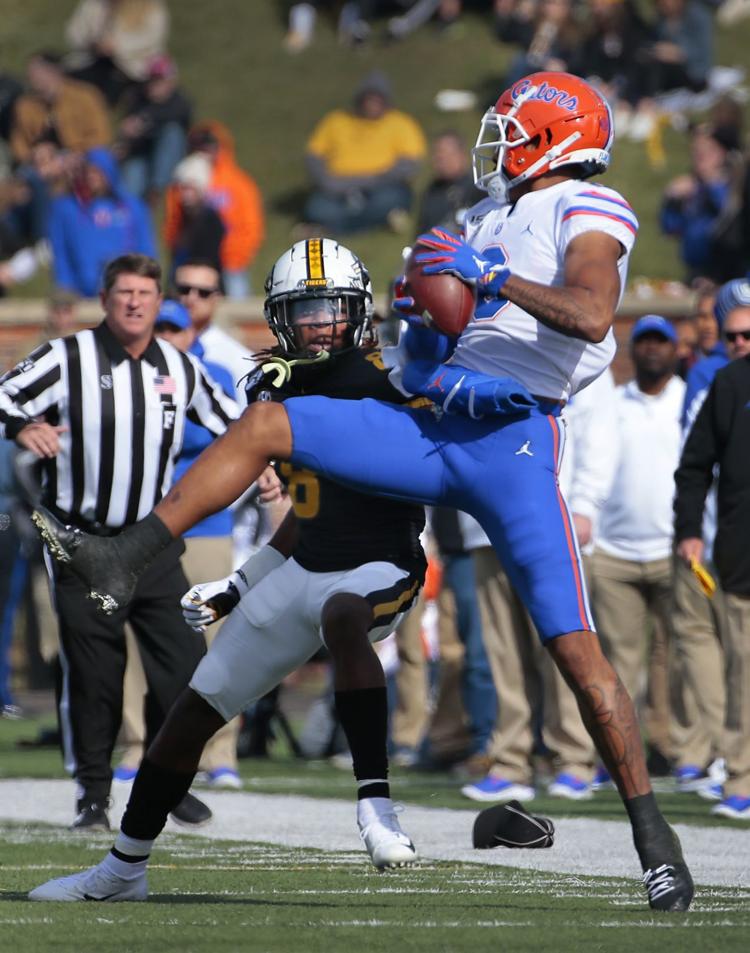 Mizzou falls 23-6 to Florida in fourth loss in a row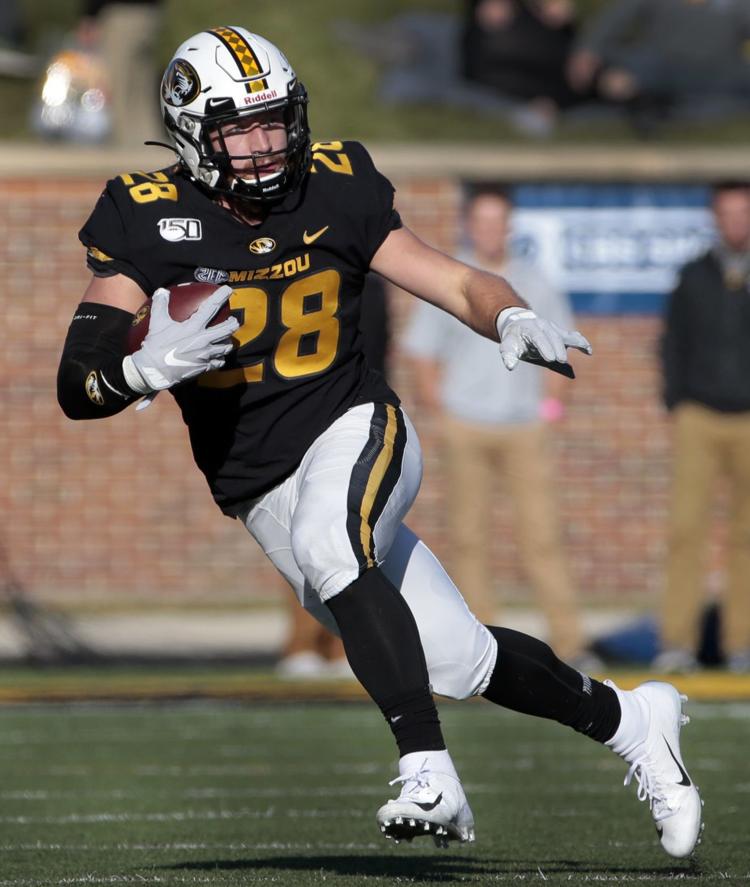 Mizzou falls 23-6 to Florida in fourth loss in a row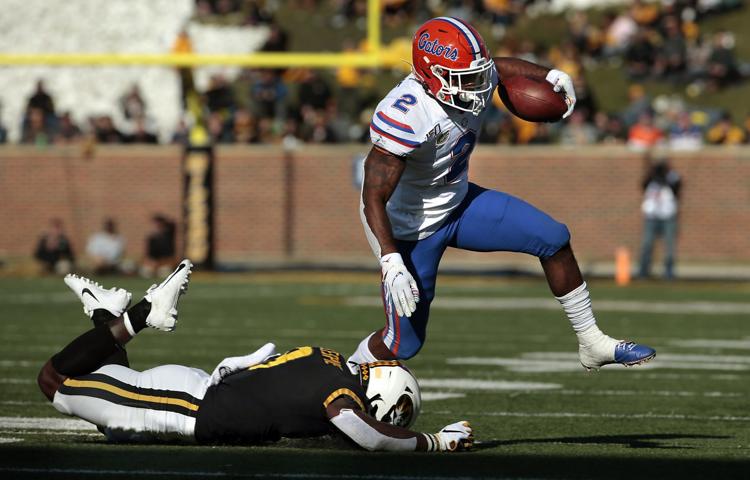 NO headline in galleries