The Missouri and Ole Miss men's basketball teams are scheduled to meet in a Southeastern Conference contest on Tuesday, Jan. 24. 
The game is scheduled to start at 6 p.m. CT.
Mizzou enters the matchup 14-5 overall and 3-4 in the SEC. Most recently, Alabama defeated Mizzou 85-64 on Saturday. 
Ole Miss comes into the contest 9-10 overall and 1-6 in the SEC. On Saturday, Arkansas beat Ole Miss 69-57. 
How to watch Ole Miss vs. Mizzou basketball on TV, live stream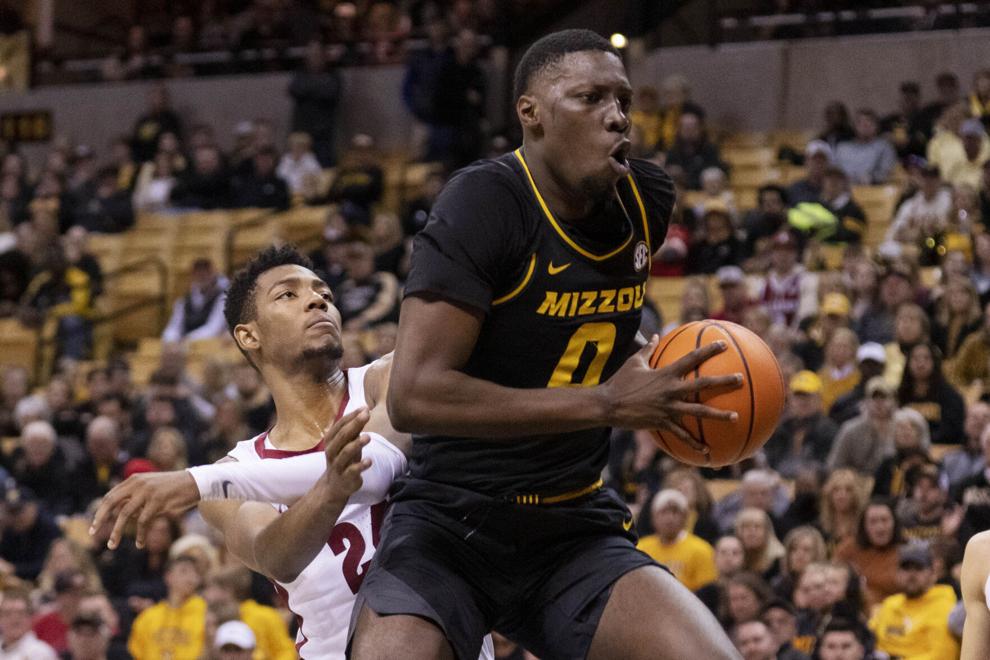 Game time: 6 p.m. CT on Tuesday, Jan. 24
Location: Oxford, Mississippi 
On DirecTV, SECN is channel 611. On Dish, SECN is channel 404 or 408, depending on the receiver. 
Mizzou terrestrial radio stations: KTRS-AM 550 (St. Louis); KTGR-AM 1580 (Columbia); KTGR-FM 105.1 (Columbia); KCMQ-FM 96.7 (Columbia)
A look at Mizzou vs. No. 4 Alabama basketball on Saturday, Jan. 21, 2023
Here's a look at the Missouri vs. Alabama men's basketball game on Saturday, Jan. 21, 2023, in Columbia, Missouri. 
Erik Hall is the digital sports editor at the St. Louis Post-Dispatch. You can find him on Twitter @HallErik.