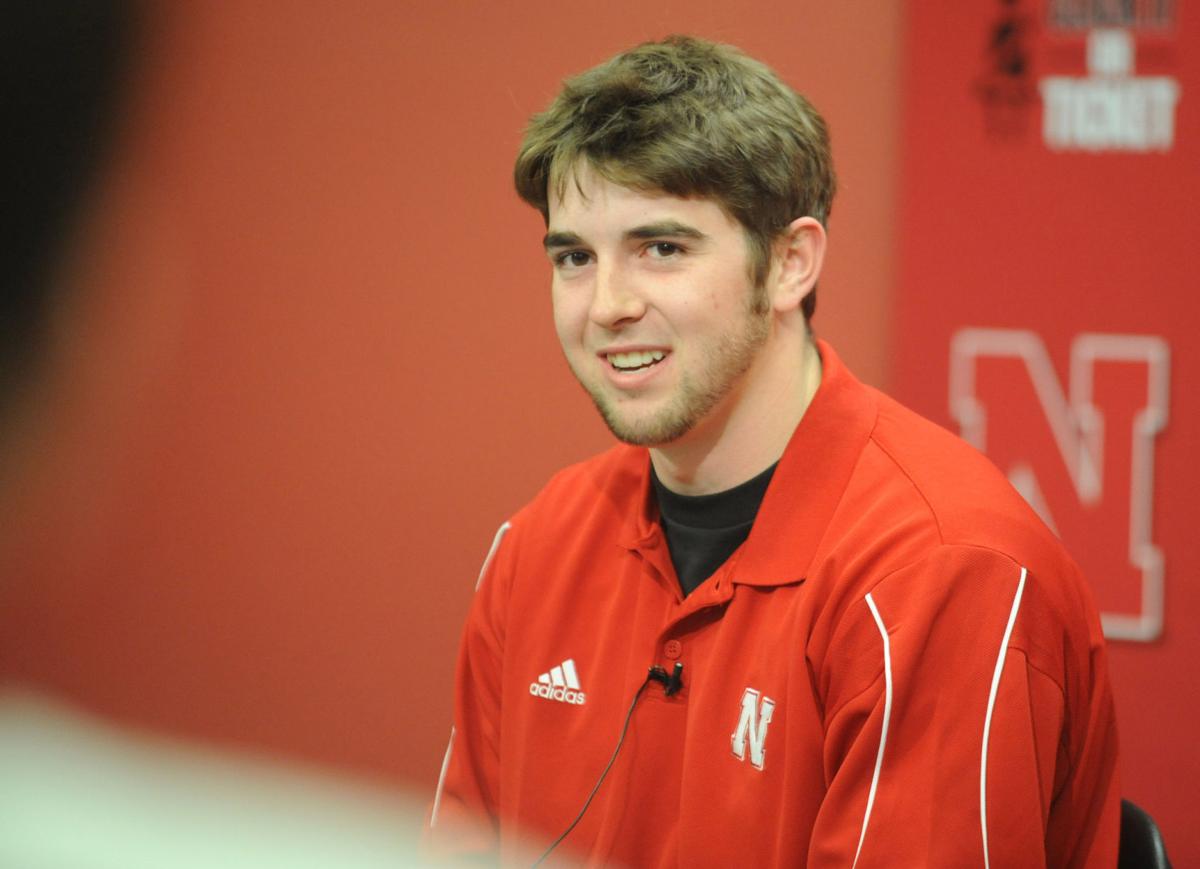 When Blake Lawrence gave an introductory presentation to three MU Athletics officials about his technology company Opendorse, he used a former Missouri quarterback as an example of how a partnership could benefit Mizzou.
"We have primary transaction data on how much pro athletes actually get paid to endorse products," Lawrence said. "So in the professional world, when Chase Daniel is getting paid by Biofreeze to post on Instagram, that entire transaction is also run through our technology. We're able to take the data of how much Daniel got paid to promote Biofreeze to estimate how much the quarterback at Mizzou would get paid if he got an opportunity from Biofreeze."
Lawrence had received an email in July from MU's new deputy athletics director of external operations, Ryan Alpert, who was communicating with other college athletics officials around the country. They were all asking the same question: "What are you doing for NIL?"
That's short for "name, image and likeness," three hot-topic words in college sports these days.
Alpert and Lawrence connected, and on Nov. 5, Missouri became the first Southeastern Conference school to announce a partnership with Opendorse, Lawrence's data-driven company that already works with thousands of pro athletes (like Daniel) on endorsements. MU Athletics agreed to a four-year deal through August 2024 that will cost just shy of $100,000 in total, according to the contract agreement obtained by the Post-Dispatch.
The partnership was Mizzou's way of getting ahead of the curve as the college sports world anticipates a seismic rule change that would nationalize the right for college athletes to profit off their own name, image and likeness. NCAA membership will vote on the rule in January 2021, and it is widely expected to pass, fracturing the age-old notion of student-athlete amateurism. Mizzou quarterback Connor Bazelak would be allowed to be a Biofreeze spokesman just as much as Chase Daniel.
Whether or not schools agree with the NIL rule is irrelevant. The consensus within athletics departments is that the rule change is inevitable, and that it's time to find ways to capitalize on it. NIL will fundamentally change the way athletes examine their college options; where can they make the most money as a social media influencer, or by doing advertising endorsements?
"Right now, when they walk into the living room of a recruit," Lawrence said, "every coach across the country is getting asked from either a parent or recruit, 'What is NIL? And what are you going to do?'"
MU Athletics decided Opendorse's technology and training is the best way to capitalize. Shawn Davis, MU's assistant athletics director for digital media strategy, said he cannot acknowledge any connection between the partnership and NIL for legal reasons, seeing as the NCAA legislation has not passed yet. But the contract between MU and Opendorse addresses it a number of times, saying "Opendorse will provide customer a unique dataset related to the NIL landscape for use in recruiting materials."
The contract also outlines 90-minute NIL education sessions with staff members, coaches and athletes, which will in part share "insights on the NIL landscape and best practices for helping student-athletes maximize their NIL value."
Lawrence, who is from the Kansas City area and played football at Nebraska, was inspired to co-found Opendorse when a former teammate, Prince Amukamara, called him after the 2011 NFL draft and asked three questions: "What is the value of my audience? How do I grow it? And how do I monetize it?"
"We realized there was no technology in the athlete endorsement space," Lawrence said. "$6 billion a year flow through spreadsheets and post-it notes, man. It's crazy."
So at it's simplest, Opendorse is an online platform whose database helps athletes understand how to use social media and build a personal brand. Opendorse partnered with MU to create a program called TradeMark, which will provide Mizzou athletes access to advanced analytics about their own social media through Opendorse's system. It also involves training about social media awareness — to tweet or not to tweet.
"Here at Mizzou I think the big thing that we can do is give them access to the best conference in America, with the best lucrative television deal in America, two hours away from two major metropolitan areas with the best journalsim school in the world, and an opportunity to tell their story better than a lot of places that they go," said Davis, who was one of the MU staffers at Lawrence's introductory presentation. "So that's what Opendorse gives us: a platform to be able to help tell their stories and leverage those opportunities for them."
At this point, Mizzou athletes might still be somewhat oblivious to the partnership. When Bazelak was asked about Opendorse on Tuesday, he didn't know what it was. The contract entails an athlete informational session, which Lawrence plans to lead eventually, but as of now, it's still a school-driven arrangement.
"This is the first time I'm hearing about it, but sounds good," Bazelak said. "I'm all for building my brand."
Why is building one's brand important? If NIL passes, an athlete's personal brand will suddenly have monetary value. Opendorse's backend uses athletes' account data — impressions, engagement, followers, likes — to estimate how much money the athlete can make, drawing from past examples in the system, such as Daniel.
"They have Twitter, they have Facebook, they have Tik Tok, and right now, it's all fun and games, right?" Lawrence said. "'I retweet this because I think my friends would like it. My followers would like it.' It's kind of like playing a pickup game of basketball. When Drew Lock went from Mizzou to the NFL, he wasn't playing pickup basketball anymore, because everything that he says and does on all of his social channels has a direct impact on his bank account. … But what's happening next year is that every student-athlete for every sport on campus at Mizzou, they're no longer playing pickup. There's money at stake. They have to learn how to build an audience and turn it into actual dollars."
Some athletics departments might opt to set up internal programs to prepare their athletes for NIL. But Andy Humes, an MU associate athletics director with years of experience handling NCAA compliance, believes the final benefit to Opendorse is keeping athletes' business agreements organized on record. Compliance details of the likely NIL rule change are unknown as of now, but Humes expects that athletes' profits will still have to be monitored somehow.
"Imagine a scenario where a student athlete says, 'Hey, someone called me, and they want me to tweet something, and they're gonna give me X amount of dollars,'" Humes said. "OK, well what did you sign? How did you agree to that? What are the rates? ... It's going to fall to athletics departments and compliance officers to ensure any agreements are falling within those rules. If we've got 500-plus student-athletes making arrangements, how are we tracking all of that?When you've got Opendorse, with a click of a button, all that's just immediately stored."
Until the NIL vote in January, athletics departments will continue to announce internal programs or third-party partnerships. Monumental change is on the horizon. By signing with Opendorse, Mizzou has ensured it is ahead of the pack.