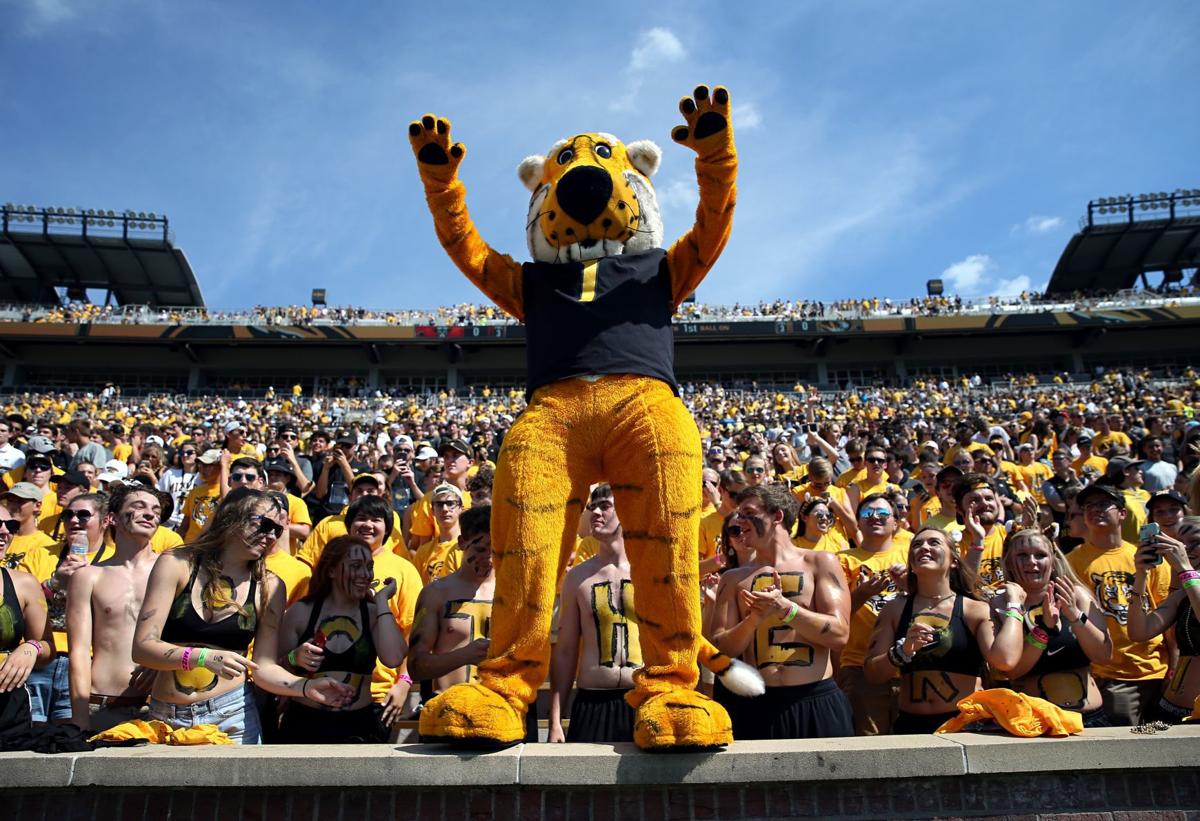 COLUMBIA, Mo. — Here comes the beer at Mizzou football games. And wine, too.
Nearly three months after the Southeastern Conference voted to end its prohibition of alcohol sales in general seating areas at home sporting events, Missouri announced Friday that it will tap the kegs and uncork the wine for the 2019 football season, starting at Mizzou's Sept. 7 home opener against West Virginia.
"Since the SEC staff established its working group to study this issue in 2018, our staff has been working with campus leadership, including MU Chief of Police Doug Schwandt and our Wellness Center team to develop a detailed and thoughtful alcoholic beverage sales plan for Mizzou in the event that the SEC position on this issue were to change," Mizzou athletics director Jim Sterk said. "Based on the experiences of other institutions, we expect Mizzou football fans will appreciate this new option. We also expect alcoholic beverage sales at Memorial Stadium will help reduce the incidents associated with binge drinking that can occur on game day. We consider that a win-win for our fans." 
"As part of this move, fans can also expect an increase in game-day messaging and education with regard to responsible consumption and sober driving, as part of our partnership with the campus Wellness Center," he added.
Mizzou is the fourth SEC school to announce that it will sell alcohol in general seating areas, along with Arkansas, Louisiana State and Texas A&M. Earlier this year, Illinois joined the growing list of schools in other conferences that decided to sell alcohol at games. Mizzou already allows alcohol sales in private suites and premium seating areas at football and basketball games.
The SEC's chancellors and presidents lifted the alcohol ban at the league's May meetings in Destin, Fla. Under the new policy, each school can designate locations where beer and wine can be sold and must abide by SEC-approved alcohol management expectations, along with each school's rules and any state or local regulations. The league voted to only allow beer and wine sales and not hard alcohol. All drinks must be poured into a cup and will be sold at stationary locations, not by vendors roaming the seating areas. Sales will stop at the end of the third quarter at football  games. Fans 21 years and older with valid ID will be limited to buying two drinks per transaction. 
"The University of Missouri's Police Department has worked closely with Mizzou Athletics on this issue," MUPD Chief Doug Schwandt said. "We share a mutual commitment to maintaining a safe environment for fans, student-athletes and staff. Mizzou has a positive game-day atmosphere that we believe will continue under the new policy." 
Before the SEC officially lifted its long-held ban on alcohol sales, Sterk had already begun to explore the possibility with other leaders at Mizzou, including local law enforcement, and has since consulted with the MU Wellness Center, the Chancellor's Staff and Deans' Council, the executive committee of Faculty Council, Staff Council, campus student leaders and the Intercollegiate Athletics Committee. The new policy was also reviewed by the UM System President's office, the Office of General Counsel and Office of Risk Management prior to approval.
Under the new policy, MU will introduce a designated driving program that will offer free fountain drinks and other giveaways to fans who sign up to serve as sober drivers throughout the day. Also, the stadium will feature an alcohol-free seating area.
"Our plan is one that emphasizes control, monitoring, education and employee training which will make Mizzou football enjoyable for all fans," Sterk said. "Stadium personnel and law enforcement will monitor fan behavior, and if need be, we will adjust this policy as the season unfolds to provide the best possible game-day experience when cheering on the Tigers at Faurot Field."
MU will monitor alcohol sales at football games during the season before announcing plans to sell beer and wine at other athletics venues. 
Since 2015, Missouri has seen attendance figures decline, along with revenues from ticket sales and concessions. Alcohol sales could help boost those numbers. The school has made conservative projections that selling beer and wine could add $500,000 in annual revenue for the football program. Revenue from alcohol sales will go toward equipment to enhance food and beverage service in the stadium and improve communication systems for first responders and security. A portion of the revenue will also be directed toward campus research on substance abuse and preventative programming.