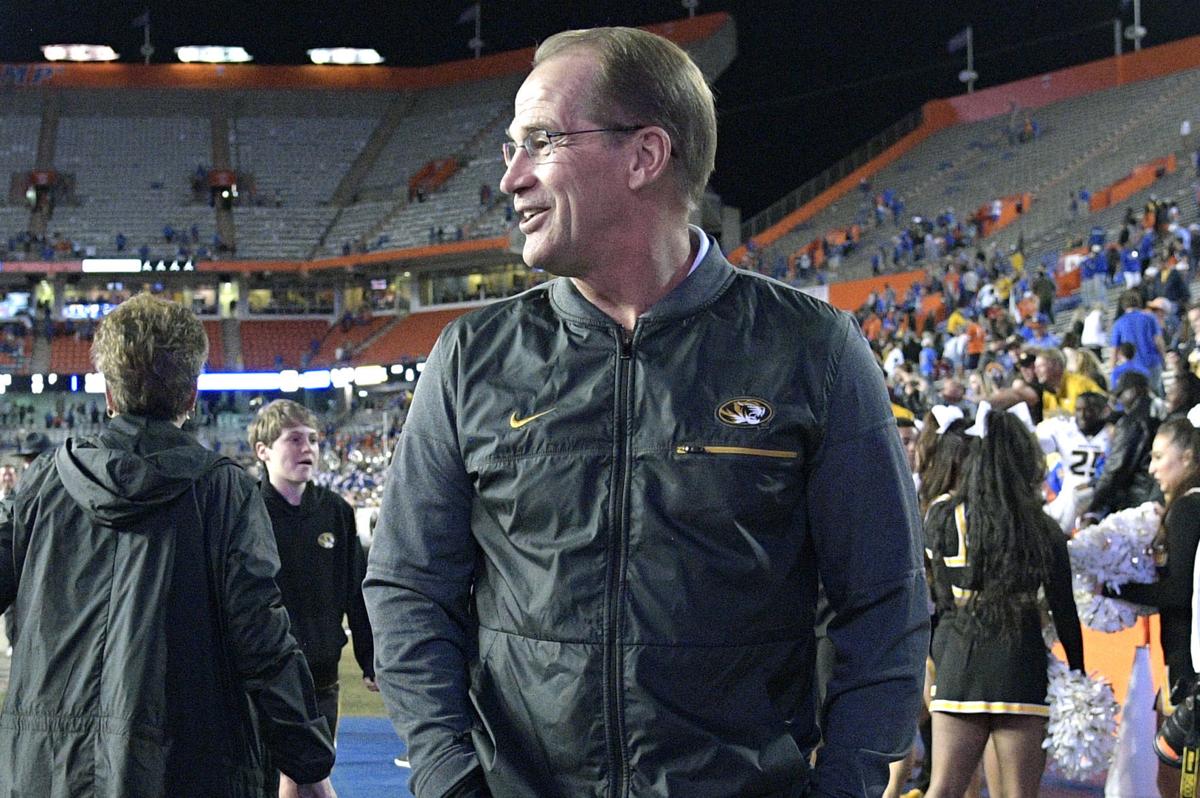 COLUMBIA, Mo. - It's officially the football offseason at Mizzou and for the third time in 19 years it's officially head-coaching search season.
Let's fill in some blanks from here:
A: Like a thief in the night, Sterk operates in stealth mode during coaching searches, surrounded by the smallest of inner circles. Mizzou will use Parker Executive Search for this hire, the same firm Sterk used when he hired men's basketball coach Cuonzo Martin. He hopes to move swiftly with a coach hired within the next two weeks.
Head-coaching experience isn't a requirement for the next coach but would be "very helpful," Sterk said. If not, the coach must be a successful coordinator "at a high level." Does that mean experience at a Power Five job or at an SEC program?
"It's it definitely a benefit of being experienced at this level," Sterk said. "I've said before, the SEC is not for the faint of heart. You have to know what you're getting into. Experience in the SEC or competitiveness at a high level is important. Not an absolute but it's, it's pretty important to have it and understand what you're getting into initially."
Does he prefer a coach with a background in offense or defense? That depends on the candidate, but Sterk noted, "People get excited about a lot of points."
After watching Odom learn on the job the last four years, it would seem unlikely Sterk would entrust the program with someone who hasn't been an FBS head coach, especially with a deep, diverse and affordable cast of Group of Five coaches available: Memphis' Mike Norvell, Louisiana-Lafayette's Billy Napier, Cincinnati's Luke Fickell, Tulane's Willie Fritz, Boise State's Bryan Harsin and Florida Atlantic's Lane Kiffin.
After watching the offense slog through a miserable 2019, Sterk might be more inclined to hire an offensive-minded coach, which could eliminate Fickell from consideration among the aforementioned coaches.
What about former Mizzou offensive coordinator Josh Heupel? He's 21-4 in two seasons at Central Florida.
Asked if he'd consider someone who's out of coaching, Sterk replied, "A non-traditional candidate if you will?" but never answered the question. 
Q: How much can Mizzou afford to pay?
A: Odom was one of the lowest paid Power Five coaches, making $3.05 million per year. Sterk indicated he can pay his next coach more than that.
"I think that the salary commensurates with experience, and if we can go out and hire someone with a lot of experience, then we're going to look at that. We're going to look at coaches that have been successful, so there'll be a range, if you will, of what we're going to pay for someone. That's the support I have from President (Mun) Choi, the board (of curators) and Chancellor (Alex) Cartwright."
Mizzou will have to pay buyouts to Odom and any assistants who aren't retained, but those figures are offset by salaries they make at future jobs. The most MU would owe Odom and the outgoing staff is around $9 million, but Sterk said he expects MU to pay about a third of that.
Q. What happens with the rest of the staff?
A: A new head coach usually cleans house, but Sterk said the 10 assistant coaches will stay on until the next coach is hired. Some of the assistant could be retained, Sterk said. For now, defensive line coach Brick Haley will serve as interim coach and work the program's current players and manage communication with recruits.
"He's going to work on keeping those commitments in place and we want to sign as many of those as we can," Sterk said.
It's uncertain what will happen to Mizzou's two longtime assistants: Andy Hill, MU's special teams coordinator the last two seasons, has been a mainstay on the staff since 1996. Cornell Ford, Odom's running backs coach, has been in place since 2001.
Q: What happens to Mizzou's recruiting class?
A: The Tigers now have 16 players verbally committed to the 2020 recruiting class after losing one so far Saturday: three-star Texas defensive lineman Robert Wooten, who announced on Twitter he was opening his recruitment.
The Tigers have another eight in-state targets with six from the St. Louis area. The early signing period begins Dec. 18, leaving prospects less than three weeks to consider other options. One of those area commitments will stick with his pledge.
"Right now, my thoughts moving forward are that I want to play football for Mizzou," Chaminade Prep quarterback Brady Cook told the Post-Dispatch in a Twitter direct message. "I loved Barry and he did so much for me already, but the show must go on. I'm confident this class will stick together and everything will work out. I take my official visit on the 13th so I am hoping to visit and bond with the new Head Coach on that date. Can't wait to be a Tiger. Coach Odom was an awesome person and I was blessed to get to know him so well. It saddens me, but I realize it was the thing they had to do. I want to move forward with positive energy and make a difference at Mizzou immediately."
Q. Will some players leave early?
A: It's common for players to transfer during a head-coaching transition. Missouri has a few draft-eligible players who might explore their NFL stock and enter the draft. The deadline for underclassmen to declare for the draft is Jan. 20. Junior defensive taklce Jordan Elliott figures to be Mizzou's best NFL-ready draft candidate. Junior tight end Albert Okwuegbunam went through the draft evaluation process last year but had a disappointing 2019 season.
Q: How good is the Missouri job?
A: Very good if you ask the AD. He's biased, naturally. Here's a crucial part of that equation: As of Saturday, there are only four Power Five head-coaching vacancies: Mizzou, Arkansas, Rutgers, Florida State.
Sterk is bullish on MU's potential to become a perennial top-25 program.
"Missouri has the resources to be a top 25 consistently in the postseason to compete for championships," Sterk said. "Coach (Gary) Pinkel showed that in a couple times he, he went to the championship game in the SEC. I think with the investment that we've made recently in our South End Zone project, it puts us on a level as far as facilities that are second to none. So I'm excited about the future. I think we have a great opportunity moving forward. We have a lot of good players in our program that we want to build upon and get the right person in here, a really good coach to come in and and take over."
After a season-opening loss at Wyoming, Mizzou ripped off a five-game winning streak at home before the season began to unravel. Odom's buyout package? $2.85 million. 
Luke Fickell, Cincinnati
Age: 46.
Record: 31-19 (6-7 in one year Ohio State; 25-12 in three years at Cincinnati).
Salary: $2.3 million.
Buyout: $2.5 million.
The skinny: He's a Columbus, Ohio, native who played at Ohio State and has spent his entire coaching career in Ohio, 13 years as an Ohio State defensive assistant, one year as the Buckeyes head coach between the Jim Tressell and Urban Meyer regimes and the last three seasons as Cincinnati's head coach. After a four-win debut season with the Bearcats, he went 11-2 last year and 10-2 this season. Mizzou might prefer an offensive-minded  coach, but Fickell figures to be a prime Power Five candidate.
Bryan Harsin, Boise State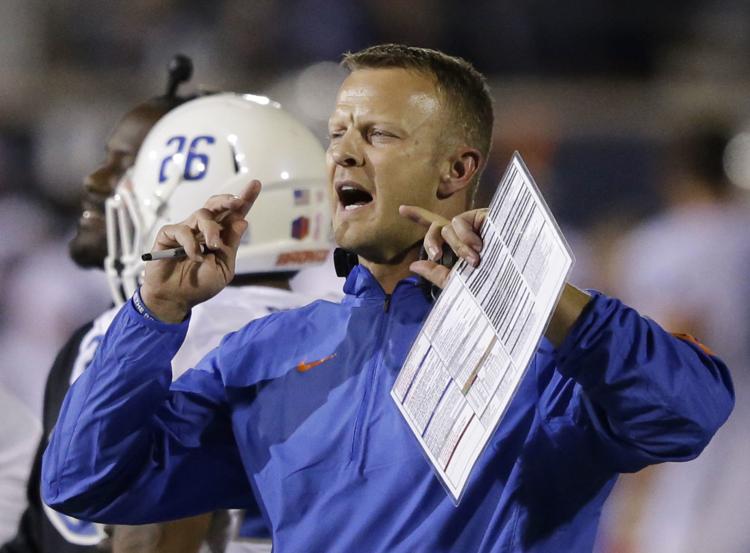 Age: 43.
Record: 69-21 (7-5 Arkansas State, 62-16 Boise State).
Salary: $1.75 million.
Buyout: $350,000.
The skinny: Harsin spent a couple seasons as Mack Brown's offensive coordinator at Texas and since has been one of the most successful Group of Five coaches in the country, with five double-digit win seasons in six years at Boise State, his alma mater. He might be difficult to pull away from the West Coast but figures to eventually leave for a Power Five position.
Josh Heupel, Central Florida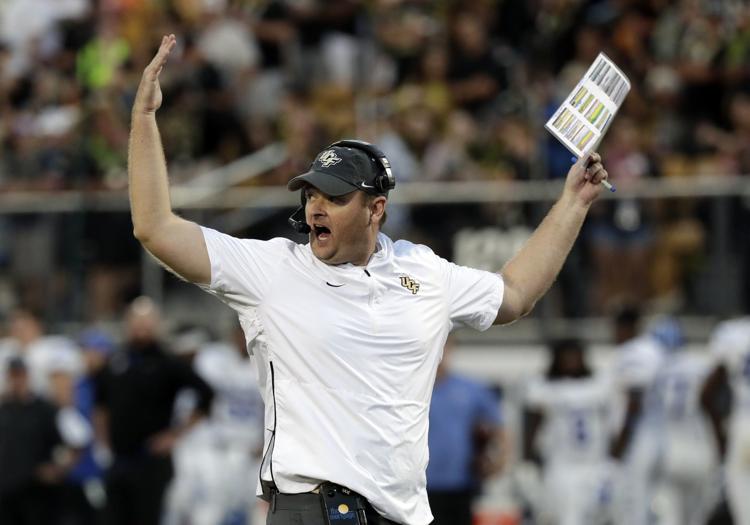 Age: 41.
Record: 21-4 (two years at UCF).
Salary: $2.3 million.
Buyout: $10 million.
The skinny: Heupel knows Missouri's program well having served as just-fired coach Barry Odom's offensive coordinator and quarterbacks coach in 2016-17. The former Oklahoma quarterback and longtime Sooners assistant long has been associated with explosive offenses and as a first-time head coach last season led Central Florida to a 12-1 record. Heupel has familiarity with Jim Sterk, but the Mizzou's athletics director is especially close with Central Florida AD Danny White and might not want to poach his head coach.
Lane Kiffin, Florida Atlantic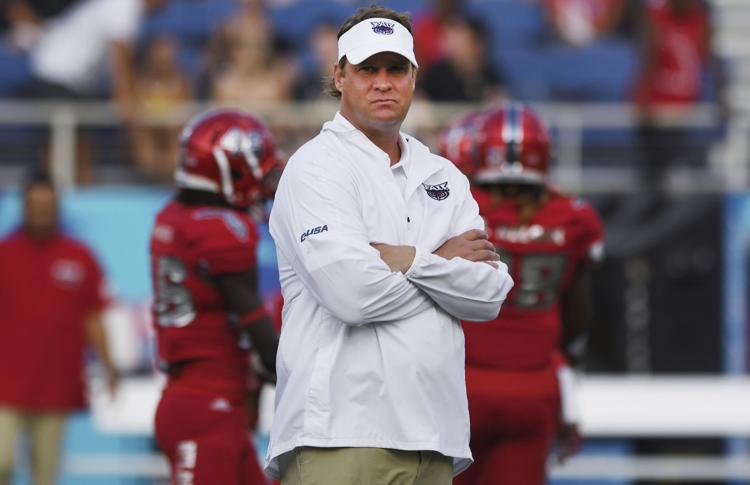 Age: 44.
College record: 59-34 (7-6 in one year at Tennessee, 28-15 in four years at USC, 24-13 in three years at FAU).
Salary: $1.432 million.
Buyout: $2 million.
The skinny: Kiffin was an easy punchline after a controversial short stay and abrupt departure from Tennessee, then was famously fired on the runway five games into his fourth season at Southern California. He rehabilitated his career with a three-year run as Alabama's offensive coordinator, and other than a few spicy tweets, he's stayed out of the national headlines at FAU, where he made a splash with an 11-win season in 2017, followed by a five-win setback in 2018. He's known as a gifted offensive mind and aggressive recruiter and would certainly bring some swagger to a program short on buzz.
Jeff Monken, Army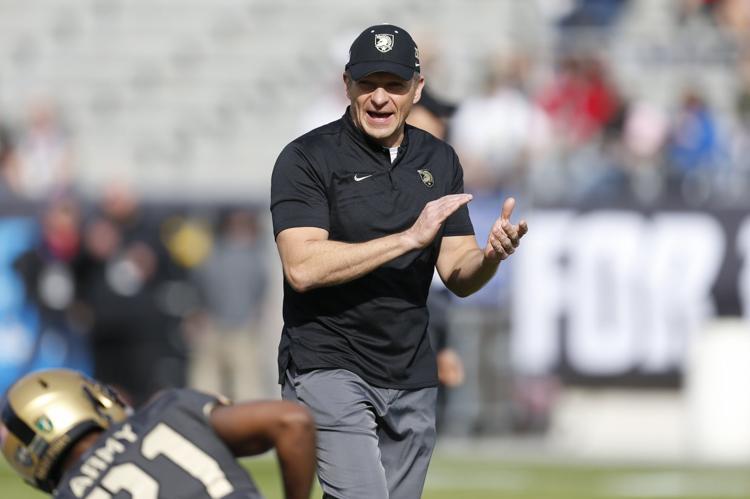 Age: 52.
Record: 78-50 (38-16 in four years at Georgia Southern, 40-34 in six years at Army).
Salary: Unavailable.
Buyout: Unavailable.
The skinny: The Peoria, Ill., native would be an unconventional option on two fronts. One, he runs the flex-bone triple option offense, a rarity at the Power Five level during the age of the spread attack and run-pass option craze. Two, he's been incredibly successful at West Point — three straight bowls and 21 wins in 2017-18 — but hasn't recruited at Power Five caliber of
Mike Norvell, Memphis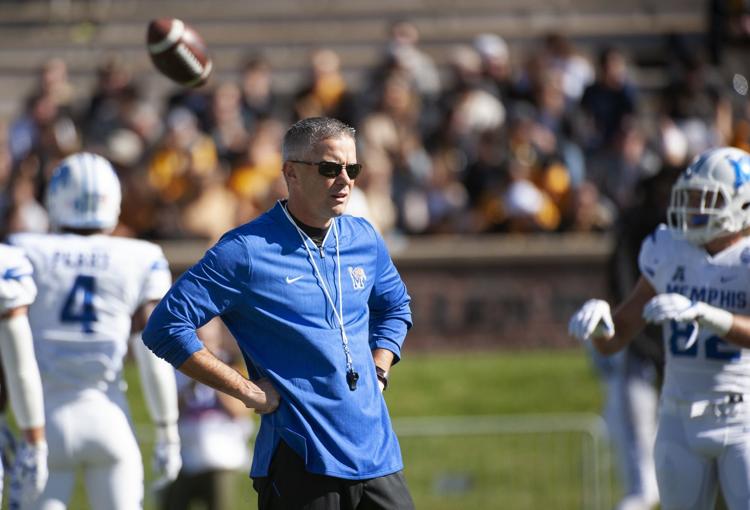 Age: 38.
Record: 37-15 (four years at Memphis).
Salary: $2.66 million.
Buyout: $500,000.
The skinny: One of the nation's most successful under-40 coaches, Norvell has two double-digit win seasons in his four years at Memphis and is known as a sharp offensive coach. As an assistant, he's coached at Tulsa, Pittsburgh and Arizona State and figures to be in high demand from other Power Five programs — notably Arkansas and Florida State.
Dave Matter brings you the latest updates from the Mizzou sports scene.